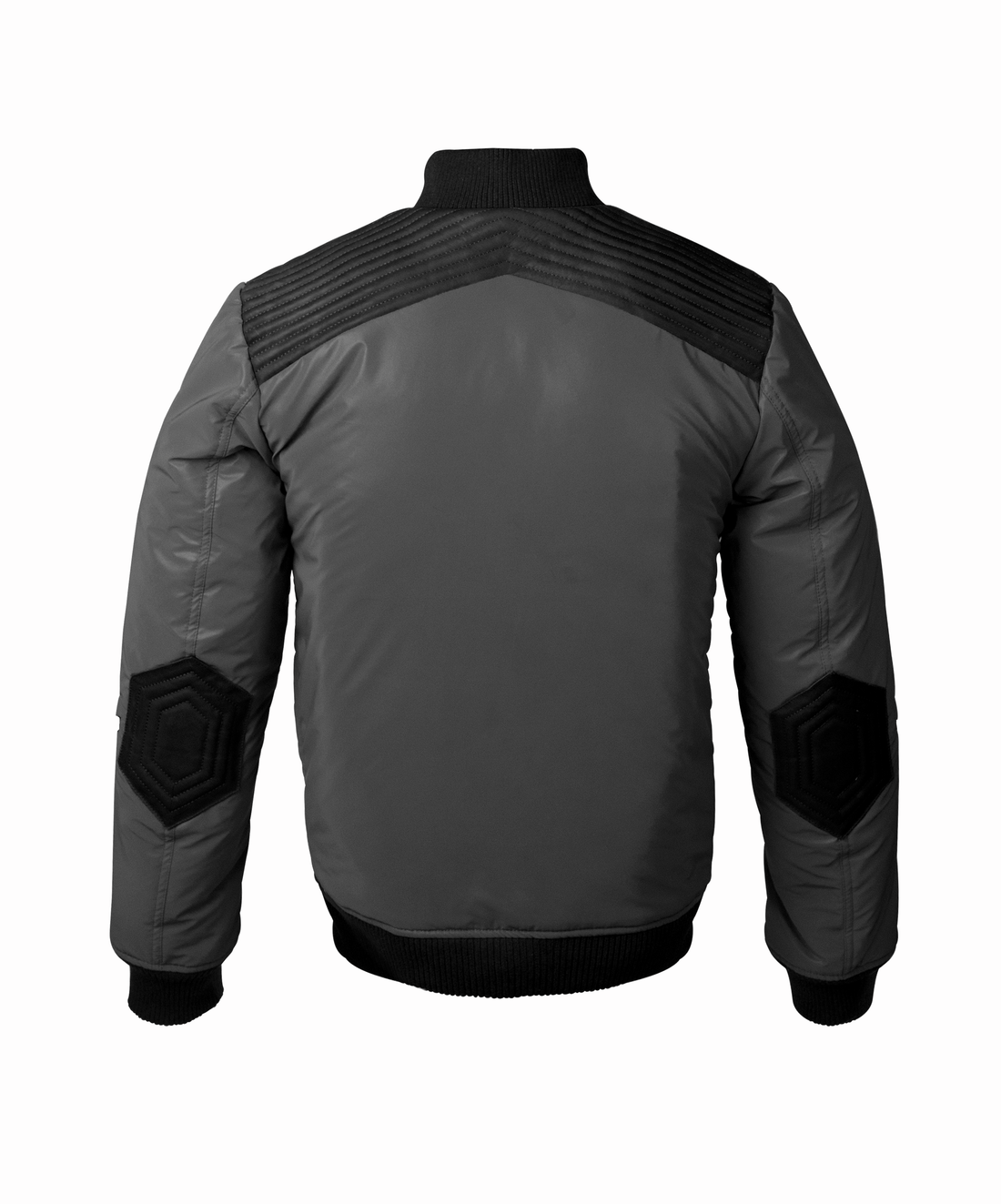 Description
SHIPPING
Returns
Hedon have been on a mission to design a jacket that looks great, can be worn casually and delivers an extraordinary level of riding protection. Made entirely in Italy and London, England after two years of research & development, this is quality we are confident you'll love. The external face fabric of the jacket is made from index microbeads which deliver a highly reflective, shower-proof, wind-proof and durable finish. The Mirage is the most visible night-time motorcycle jacket on the market which will ensure you get noticed when it matters most. On the inside, the jacket is fully lined with strong anti-abrasion UHMWPE fabric which in some forms is fifteen times more resistant to abrasion than carbon steel. Pockets for armour help make it as protective as possible.
Jacket will come with a full CE Mark Approval safety rating for motorcycle clothing.
We will only produce 40 jackets each month, however we have paused production now due to supply of material. so please contact us early to place an order.
Genuine leather reinforcements on the shoulders and the elbows
Lined with strong anti-abrasion UHMWPE fabric. This jacket is certified Class AA which is the second highest certification you can possibly achieve. Hedon have invested in a lot of time and money to reach this level of safety without having to compromise on Hedon's distinctive style.
The jacket comes with eight pockets. Two pockets strategically placed on the sleeves for easy access to cash, phone or cards and six secret / concealed pockets for extra-important items such as stacks of cash and passports.
The face fabric is 100% waterproof and wind-proof.
90% of the jackets face fabric is made from the finest reflective fabric incorporating incredibly highly refractive index microbes which turn the jacket to a luminescent white when in the beam of a headlight.
Pockets for protective armour on the shoulders, back and elbows.
The jacket is fully lined and quilted with anti-bacterial faux suede which provides comfort and hygiene.
Military-grade zippers from Switzerland
Two adjustable vents on the side of the jacket help regulate the internal temperature. This may look like a light summer jacket but it's not. It's a proper legit motorcycle jacket.
All pockets are lined with anti-radiation fabric to protect your body from any harmful rays.
Attaches the jacket to your trousers to prevent any unseemly "riding-up" when on your bike.
The Mirage is made in London.
The jacket has received the CE Mark Approval which means it complies with EU safety regulations for motorcycle clothing.
ANYWHERE IN THE UK - Free for order over £49
ANYWHERE IN THE UK - £10 for order below £49
ANYWHERE IN EUROPE - £39
USA AND REST OF THE WORLD - £49
FOR SHIPPING  TO CHINA, ARGENTINA & RUSSIA, PLEASE CONTACT US
All products that are bought from our site only can be returned with a full refund if the products returned are checked and verified by us that they are in mint condition, including the packaging. All products must be packed according to our packing instructions to avoid any damage. This excludes customised helmets and sample accessories, there are no returns on these helmets.
Please note damaged helmets will be charged at 50% RRP + Shipping Costs.
Please read carefully and follow the step by step instructions provided here below.
Please note the above form must be completed within 14 days of receipt of items for returns to be accepted, with the exception of manufacturing defects.
We only offer FREE RETURNS on size exchanges and manufacturing defects for customers in the United Kingdom within 14 days from receipt of order. Returns for any other reason and/or out of the 14 day period will be charged postal charges. Returns for size exchanges or refunds from outside the UK will be charged postal fees.
All returns must be managed by us, such as organizing the courier for pick up and drop off. This is so we can track the products clearly. All Purchasers will be sent an invoice for the return shipment, once payment is received we will organise the pick up accordingly.
For all Epicurist and Heroine Racer helmets, DO NOT REMOVE STICKER ON THE VISORS until you are sure the helmet fits you. We will not accept any returns for any Epicurist and Heroine Racer helmets without the stickers on both sides.
Custom and Made-To-Order helmets are only entitled to a 50% refund and so for all those Hedon virgin's - we would strongly advise trying on one of our test helmets beforehand; the test helmet fee is only £19, and will ensure a perfect fit. Please contact us at  aftersales@hedon.com to arrange this.
Click here to purchase Insurance to exchange Made-to-order / Custom helmet
This Return Policy is only valid for products purchased on this website.