How handmade is handmade?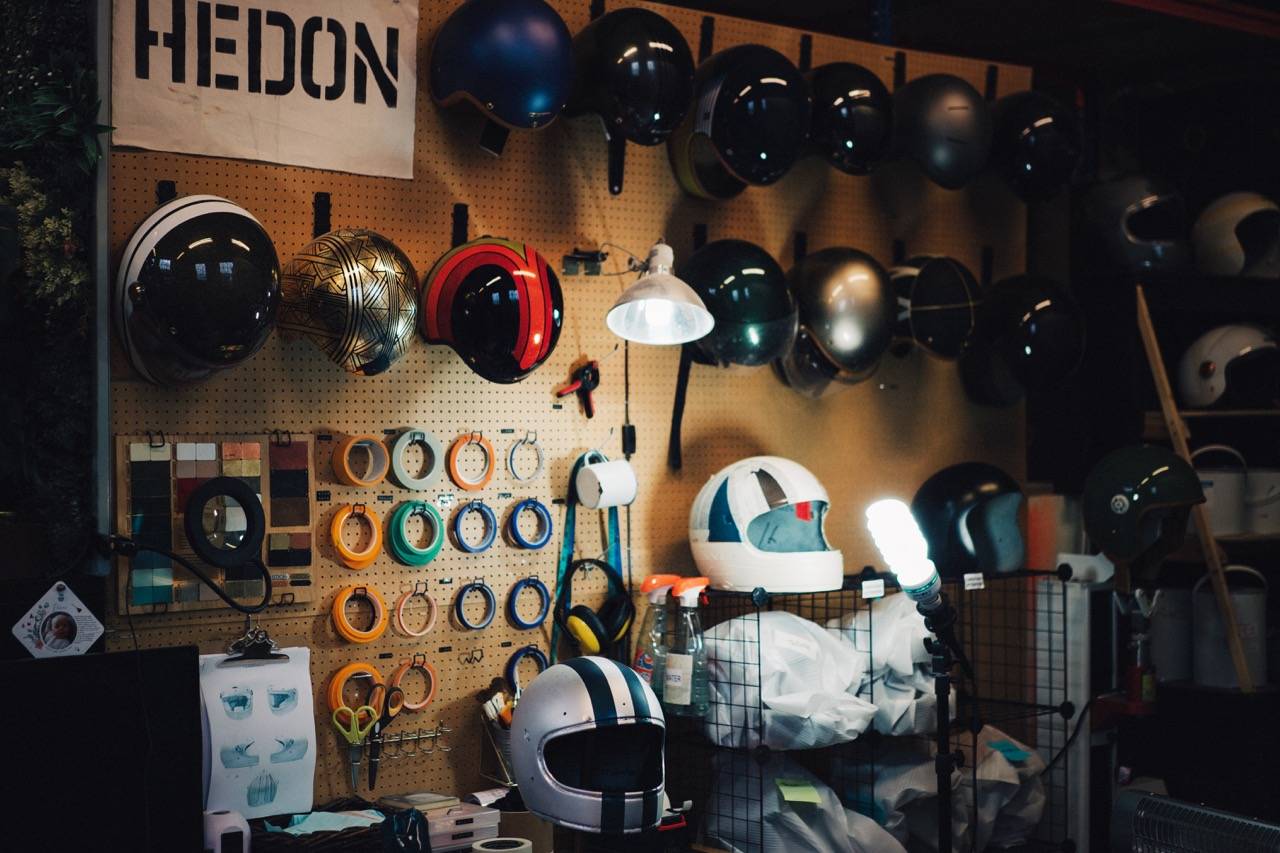 If you have only just discovered us, let us welcome you into our world.
Based in London, we are a small and humble company that began more than a decade ago. Allow us to introduce you to the Founders of our beloved brand, husband and wife, Reginald Flint and Lindsay Chong. In 2013, they established Hedon, but their journey actually started back in 2011 when they embarked on this remarkable project. Let us take you on a journey on what goes into making our helmets.
Before we do, we would like to share a brief background about our beloved Founders. Leading the way is Reginald Flint, our accomplished Managing Director, who possesses extensive knowledge in helmet manufacturing. His expertise was honed during his tenure with prominent helmet brands in the industry. Reginald often felt he could create a superior product compared to the ones he was responsible for developing and overseeing. His technical know-how, gained from working in the factories and safety labs, coupled with his desire to create a better-looking and overall improved helmet, led him to meet Lindsay, our Co-Founder and Creative Everything Director. Lindsay, with already a decade of experience in Product and Graphic Design under her belt, shared the same hunger for creating something of her own. She was tired of conforming to clients' briefs and visions and sought to create beautiful things she was truly passionate about, without relying on anyone else's approval. Another 10 years has passed and we are so happy to see the world she has created for us all to enjoy. Their partnership was a perfect match, and it was Lindsay's brother, Nicky, who coined a memorable phrase that we continue to use today.
"When form and function meet seamlessly together, style is effortless"
Let's begin with our shells. Here is a video on how helmet shells are made and formed. Each one of them are laid by hand and then put into a mould to take the exact shape and volume.
Once it is out, it is then cleaned and prepped by cutting off all the unwanted material before it's ready to be primed with primer.
Once it is primed and puttied to fill out any pores in the fibre, it is then ready to be sanded.
Each helmet needs to be meticulously sanded to ensure an immaculate finish when the paint goes on. This process is one of the most integral steps in getting the perfect paint finish, if this step is not done well, all would be a failure.

We love to experiment and create special one-off customs. Creativity really is the fuel in our workshop.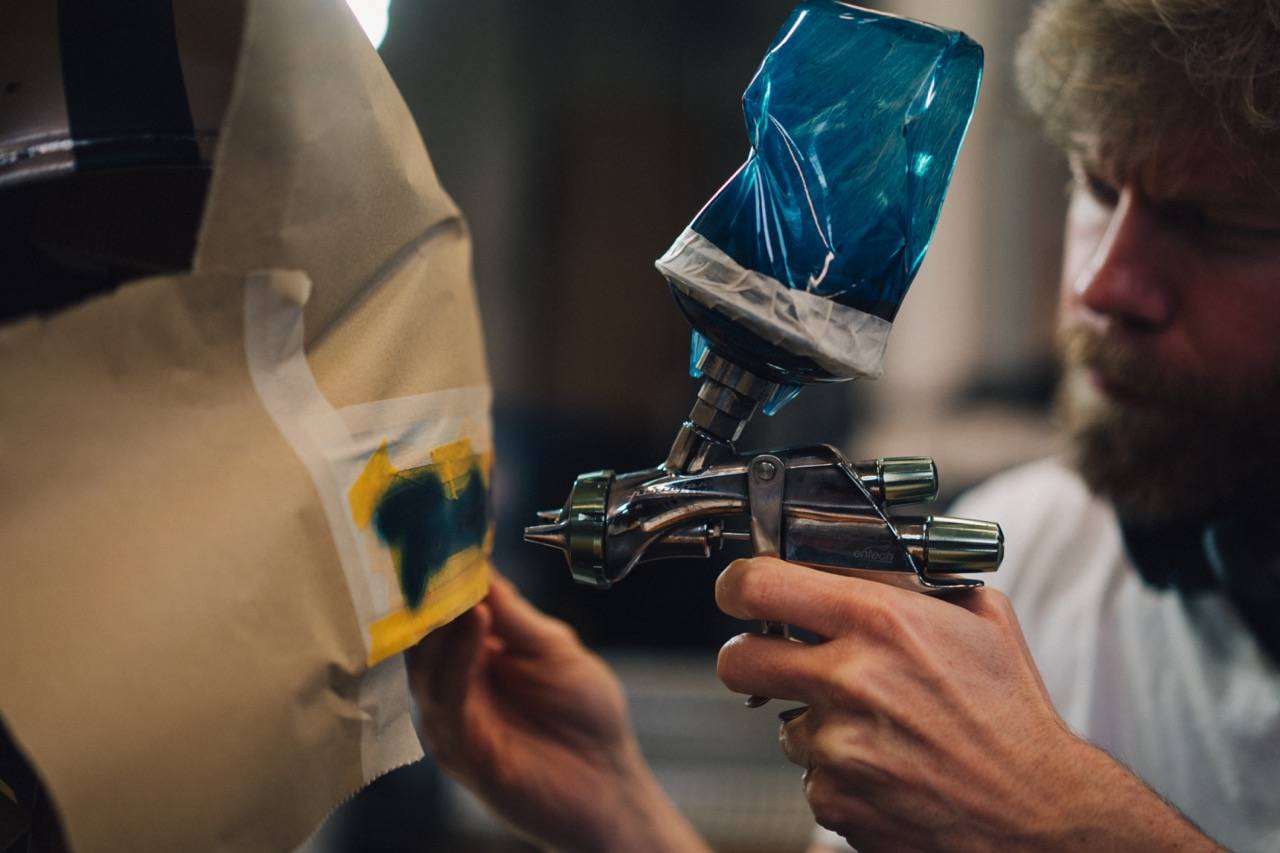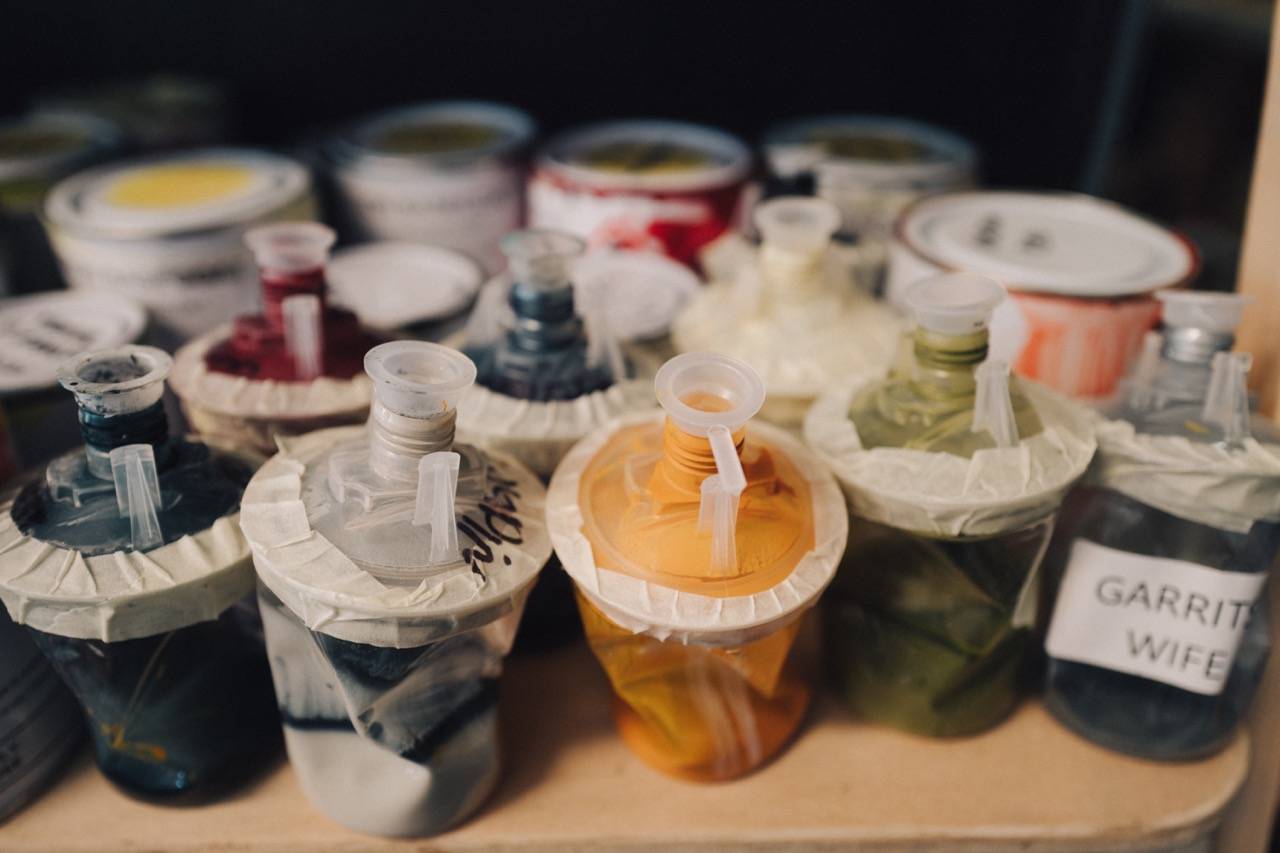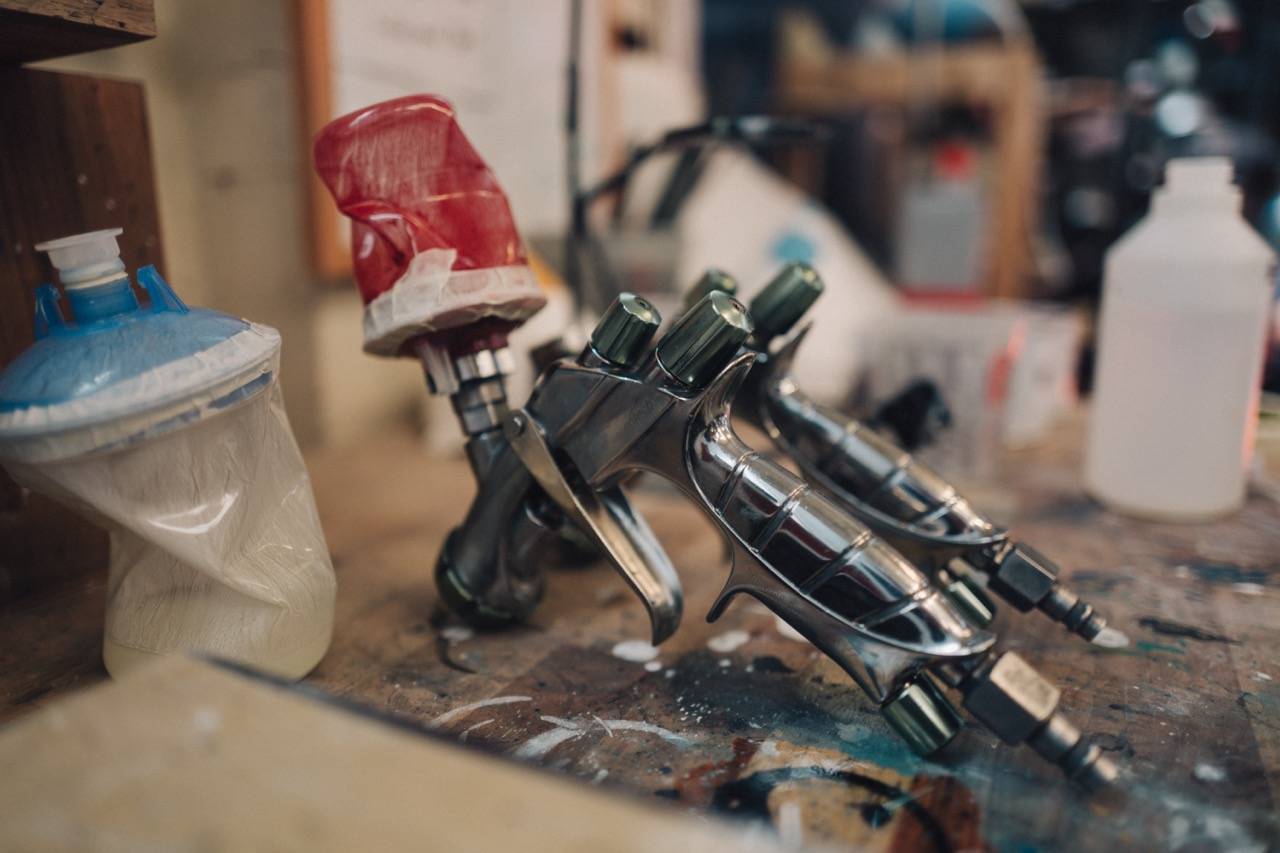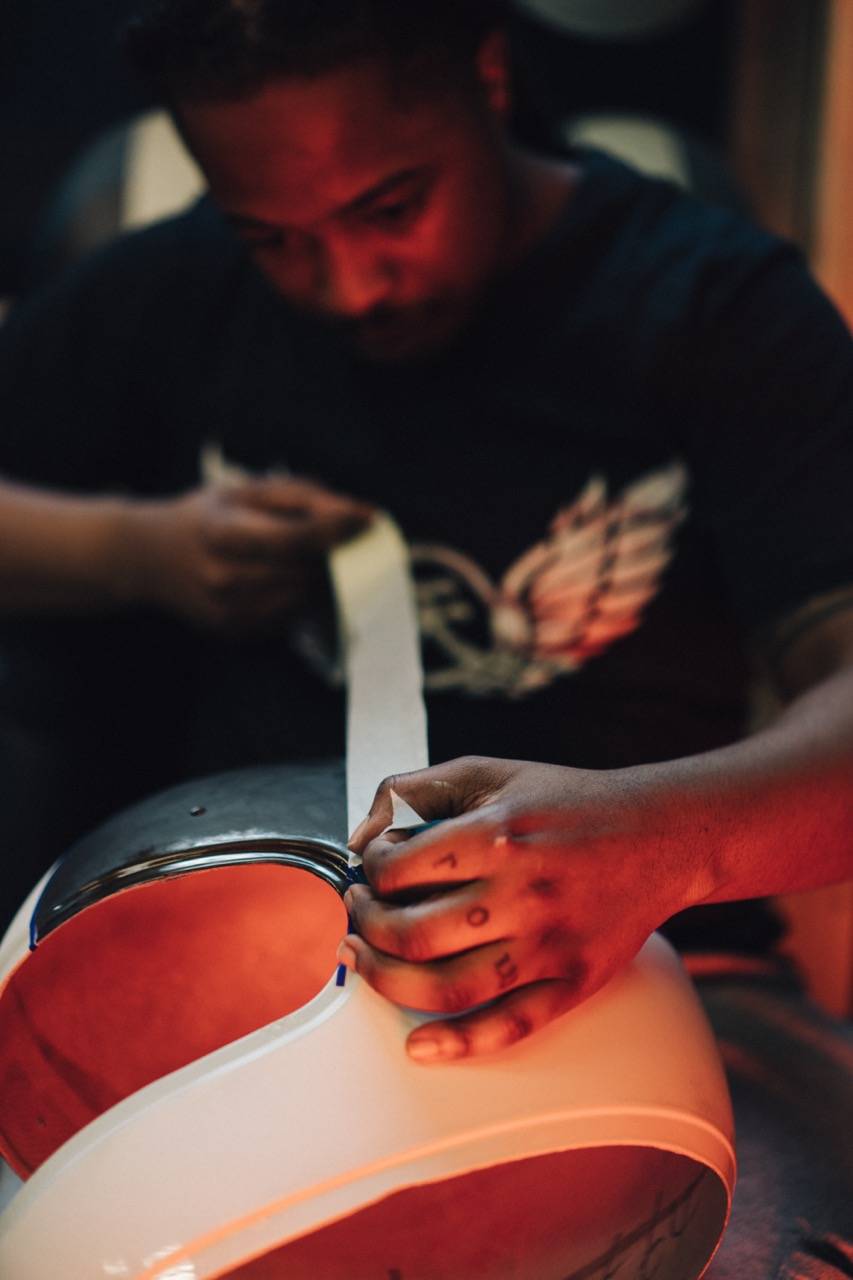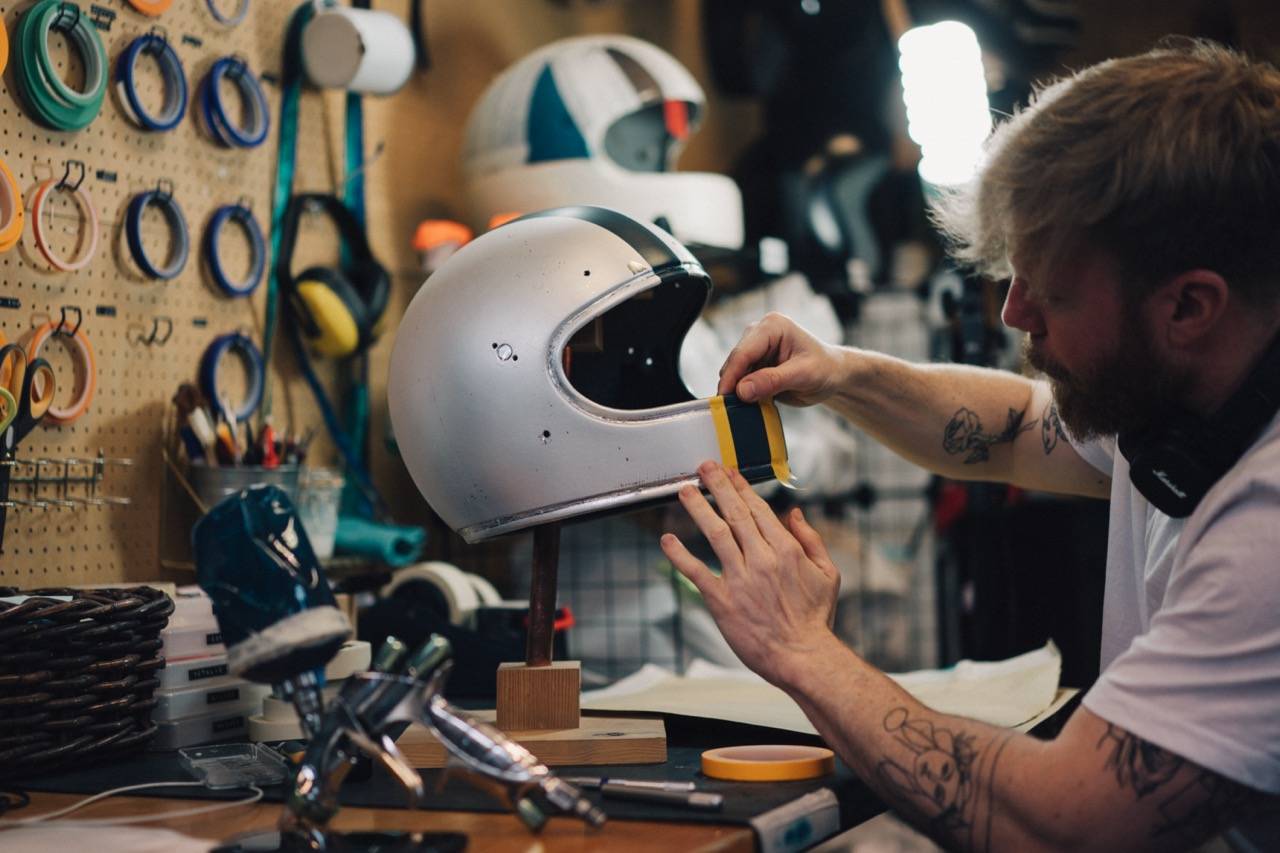 Helmets that have more than one colour are meticulously masked and painted. Each colour requires a change of paint on the gun and careful masking to cover the helmet so that the other colours are protected from overspray and also to make sure edges are lines are as clean as possible.
With that said, it's almost impossible to have a clean lines and corners on the first go and so touch-ups after are almost always needed.
This makes the whole paint process a very difficult, skilful and tedious one.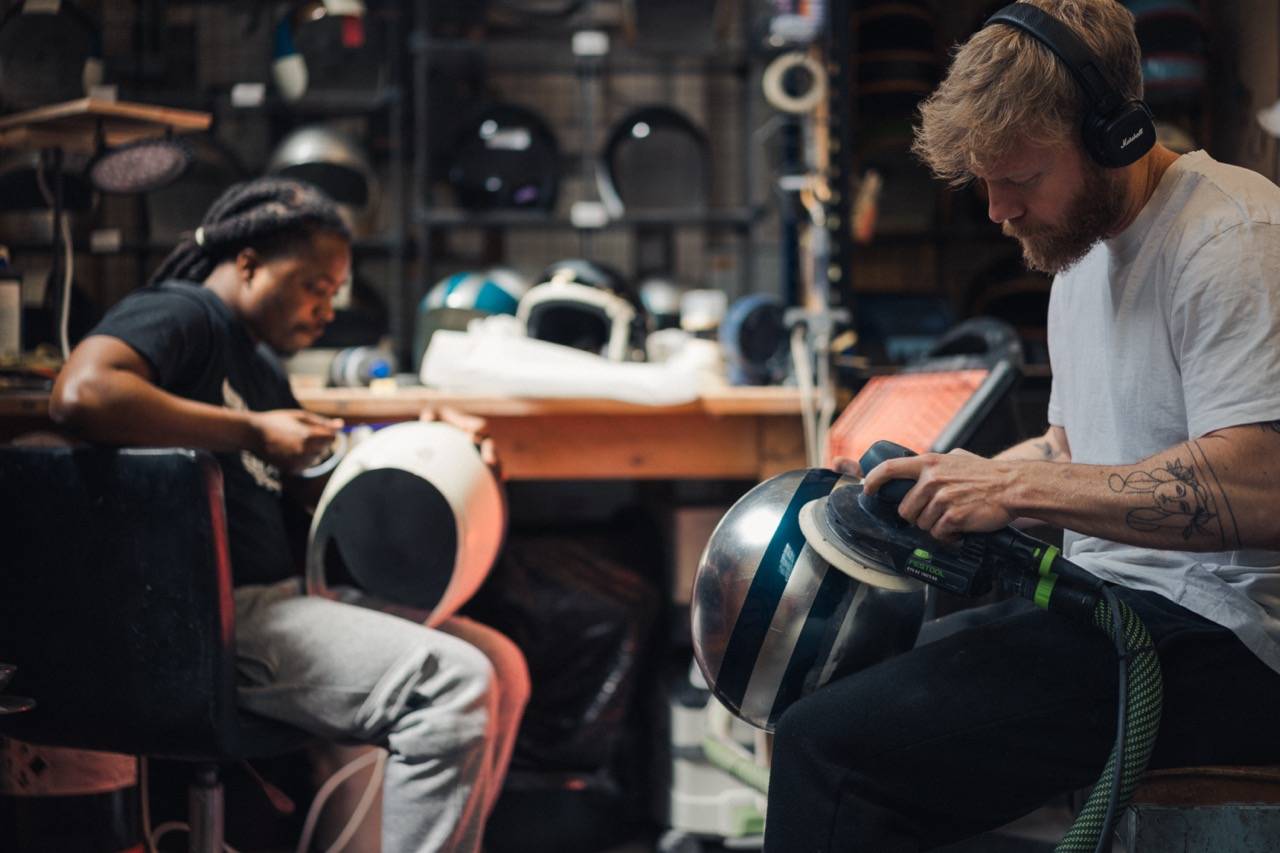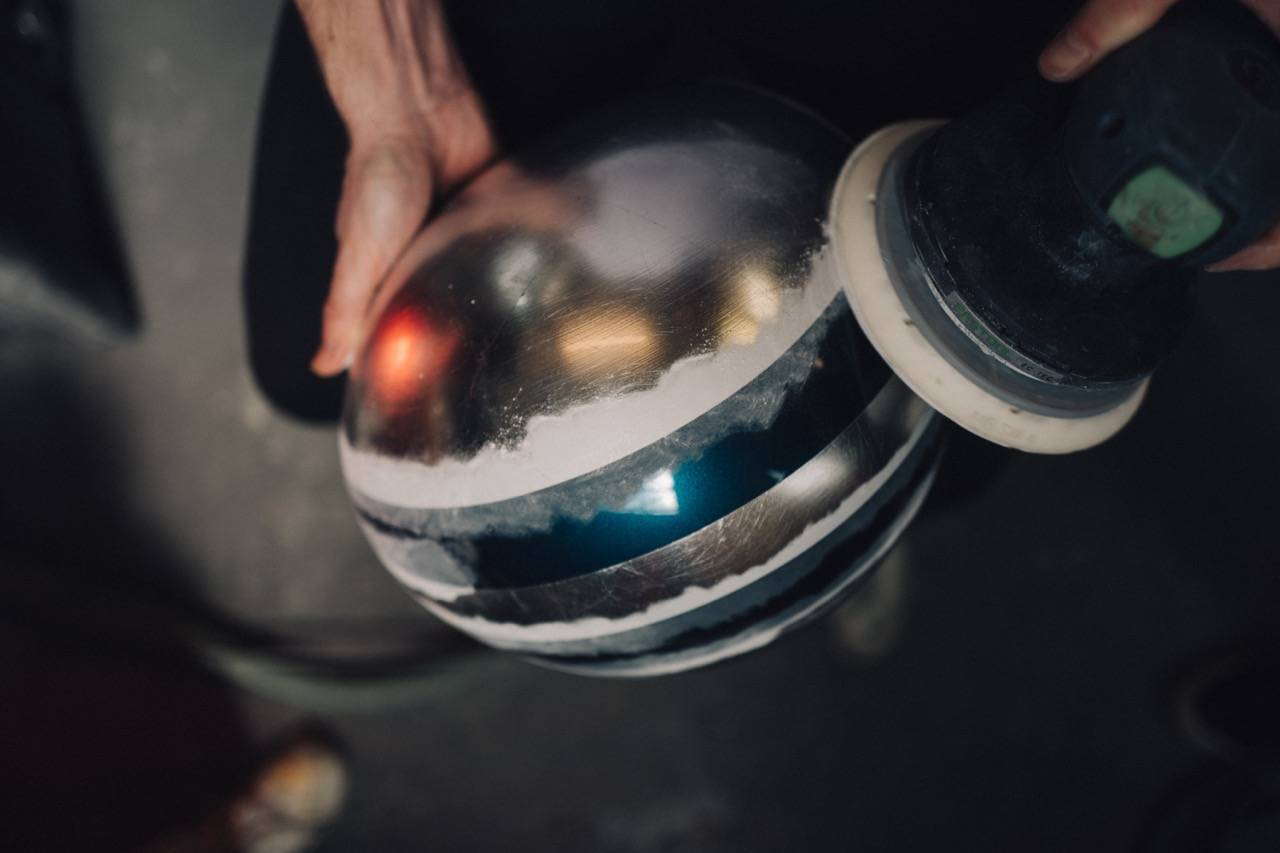 Each paint or leafing layer leaves a step to the touch and so to achieve a smooth glass finish is a very arduous process. After masking and painting is done, depending on the number of colours, that would determine how many steps there would be all over the helmet. It would then be off to have its first layer of gloss, which would require at least a day of drying. Once the first varnish layer is dry the steps caused by the layers of paint are sanded down carefully creating the desired smooth finish for the final layer of varnish to go on to create a mirror finish.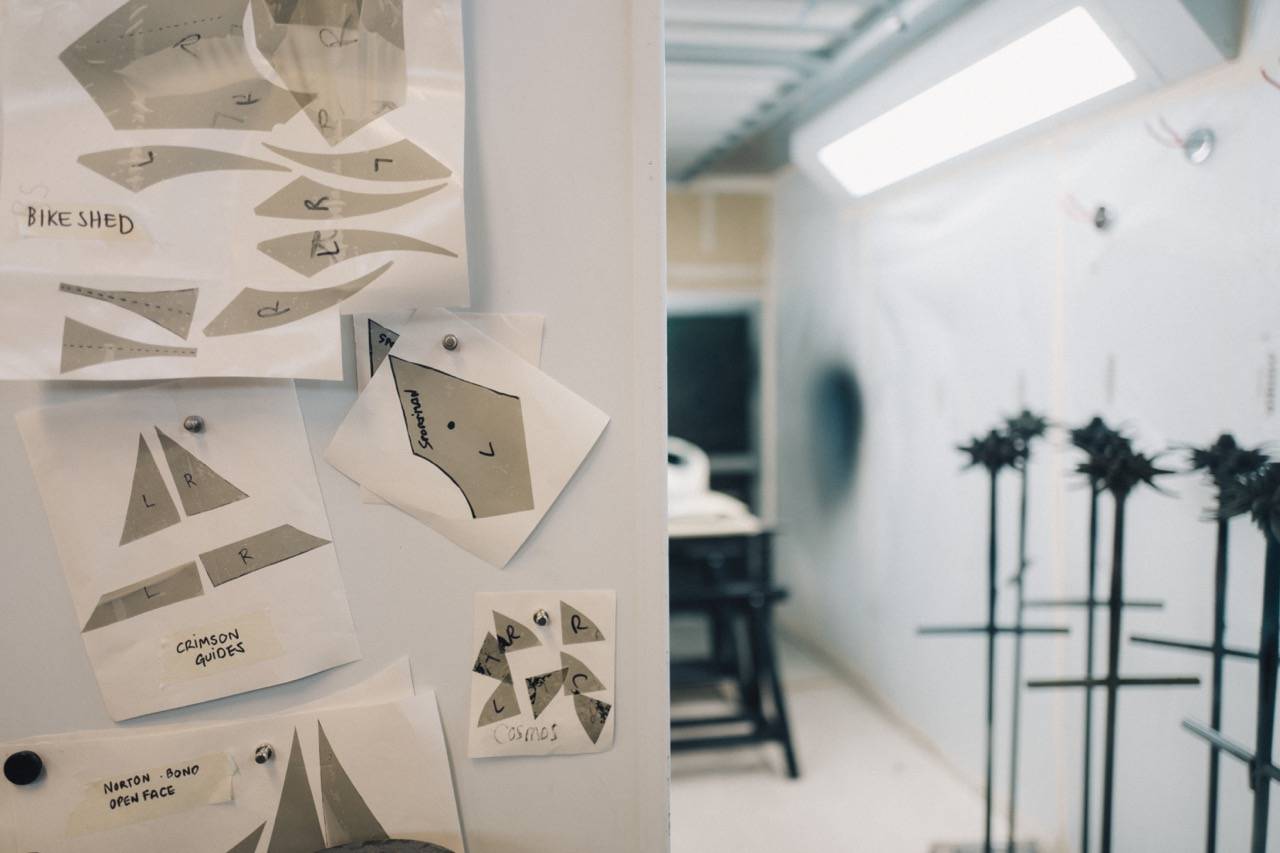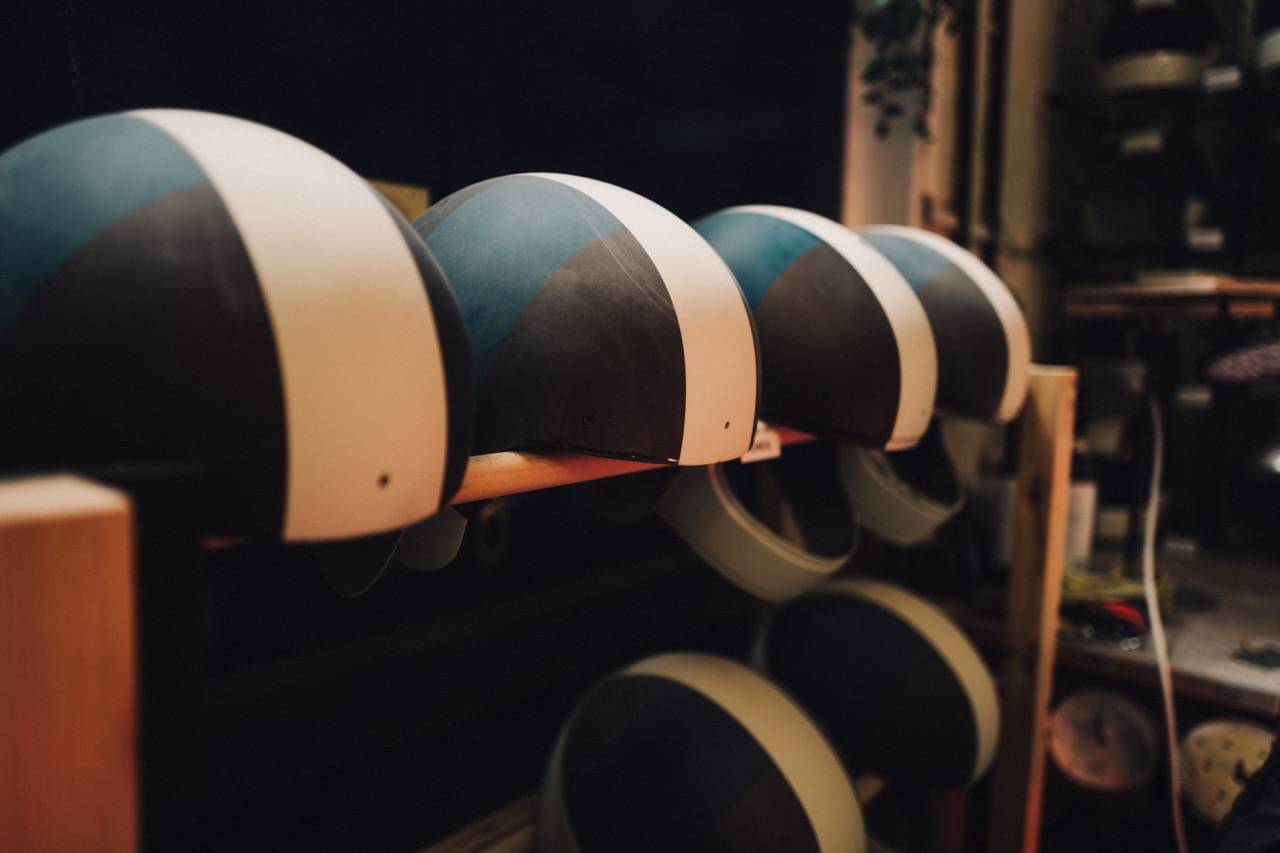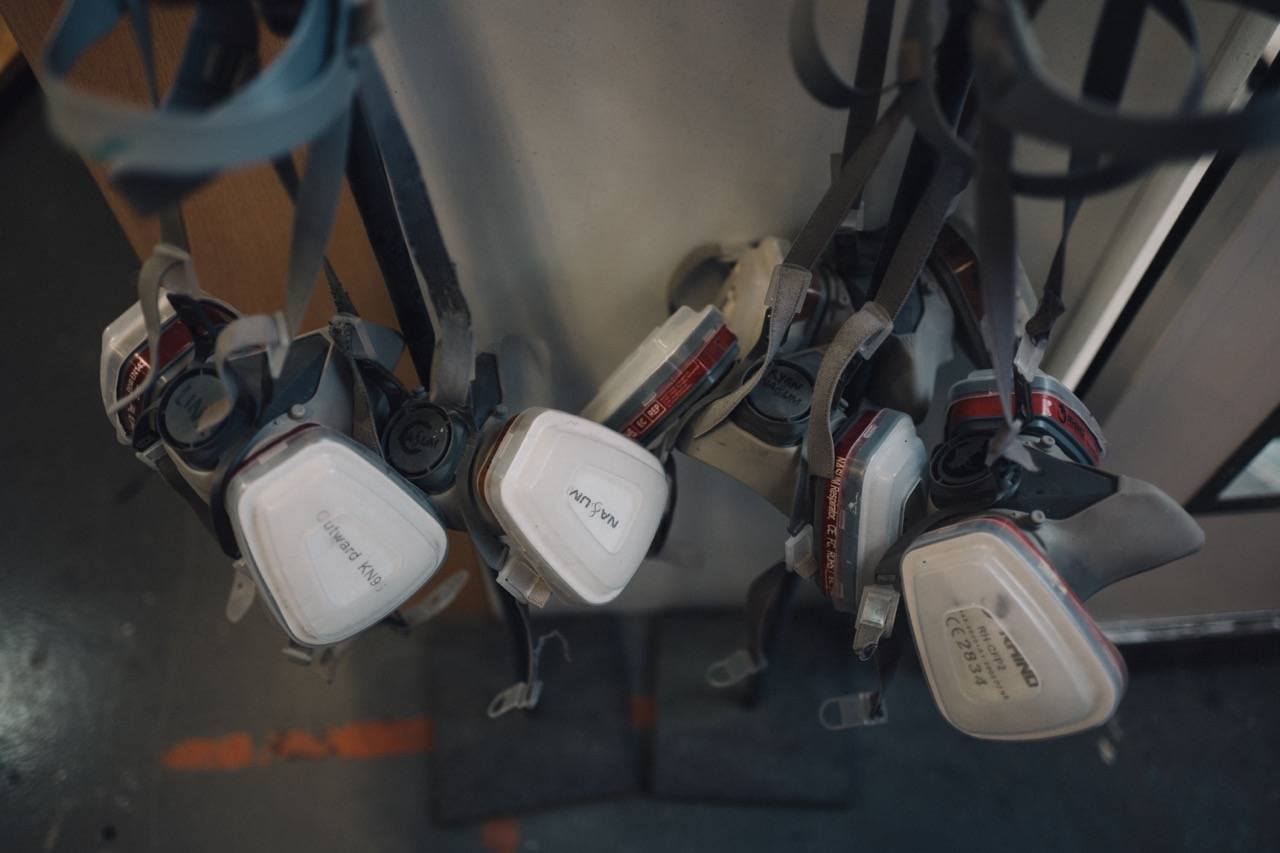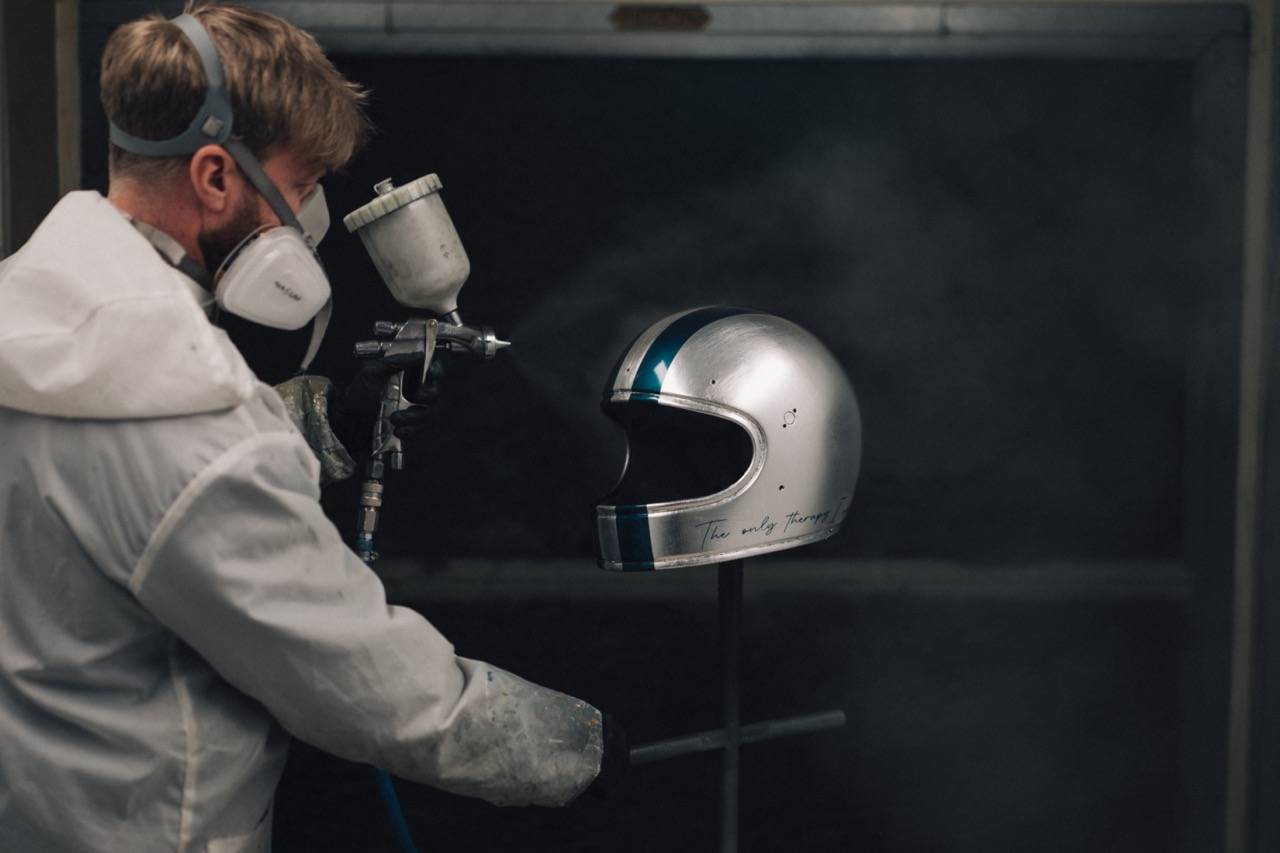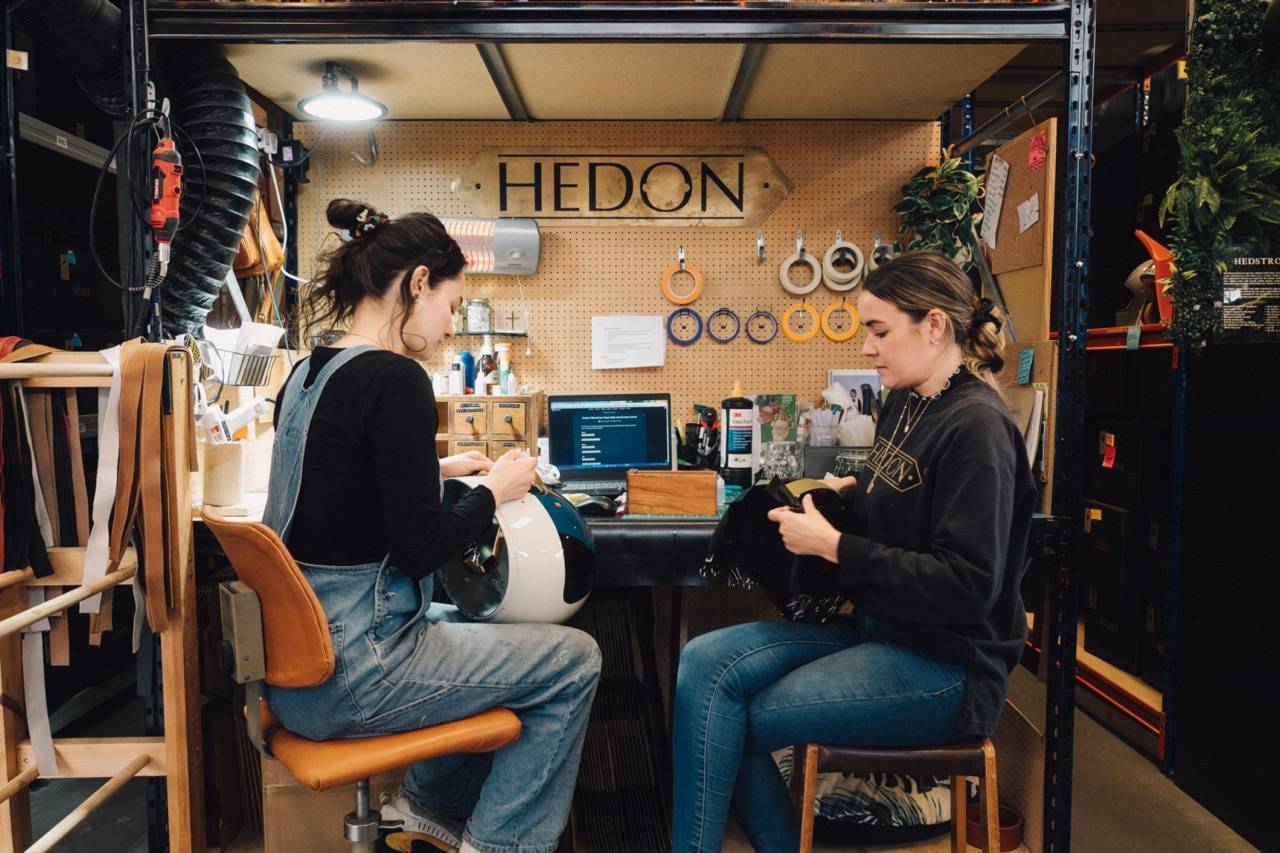 Each helmet is carefully trimmed with natural leather.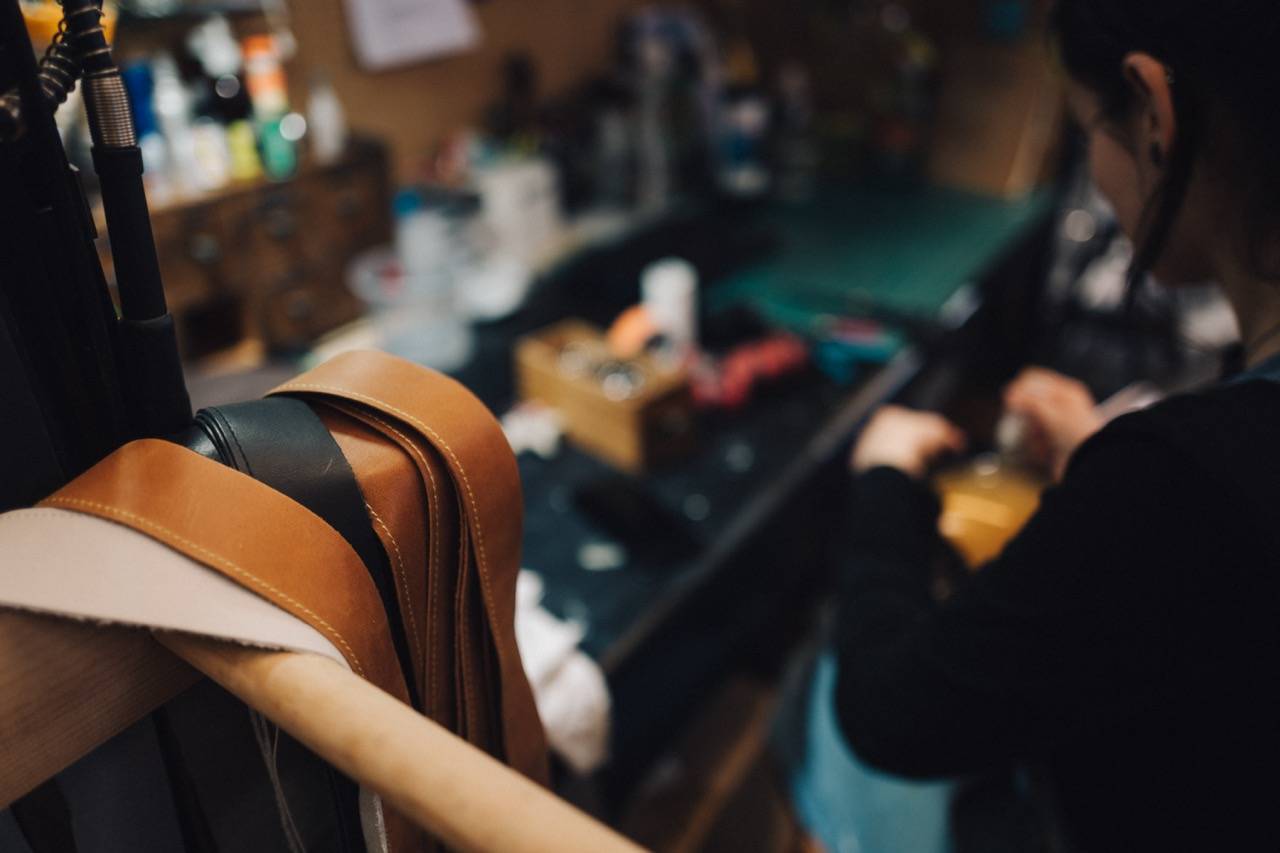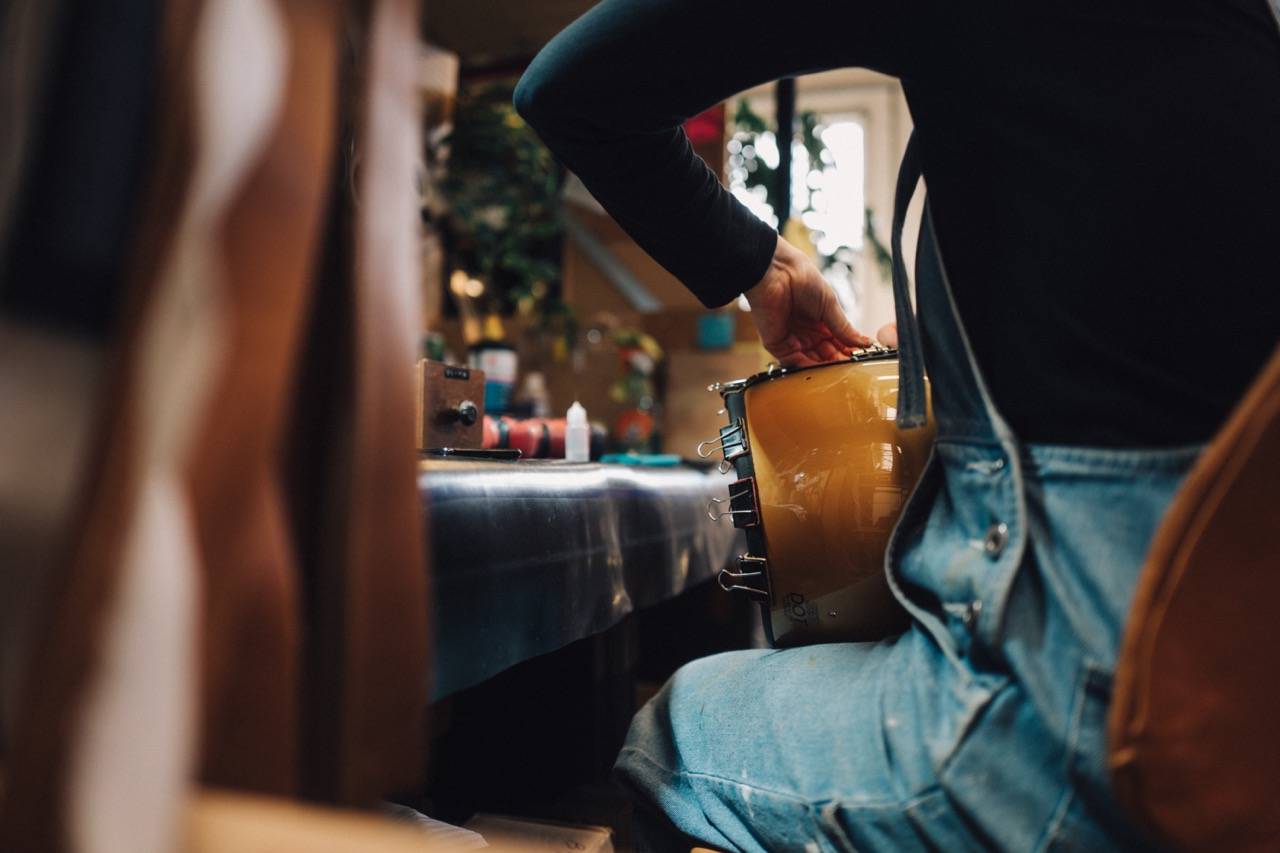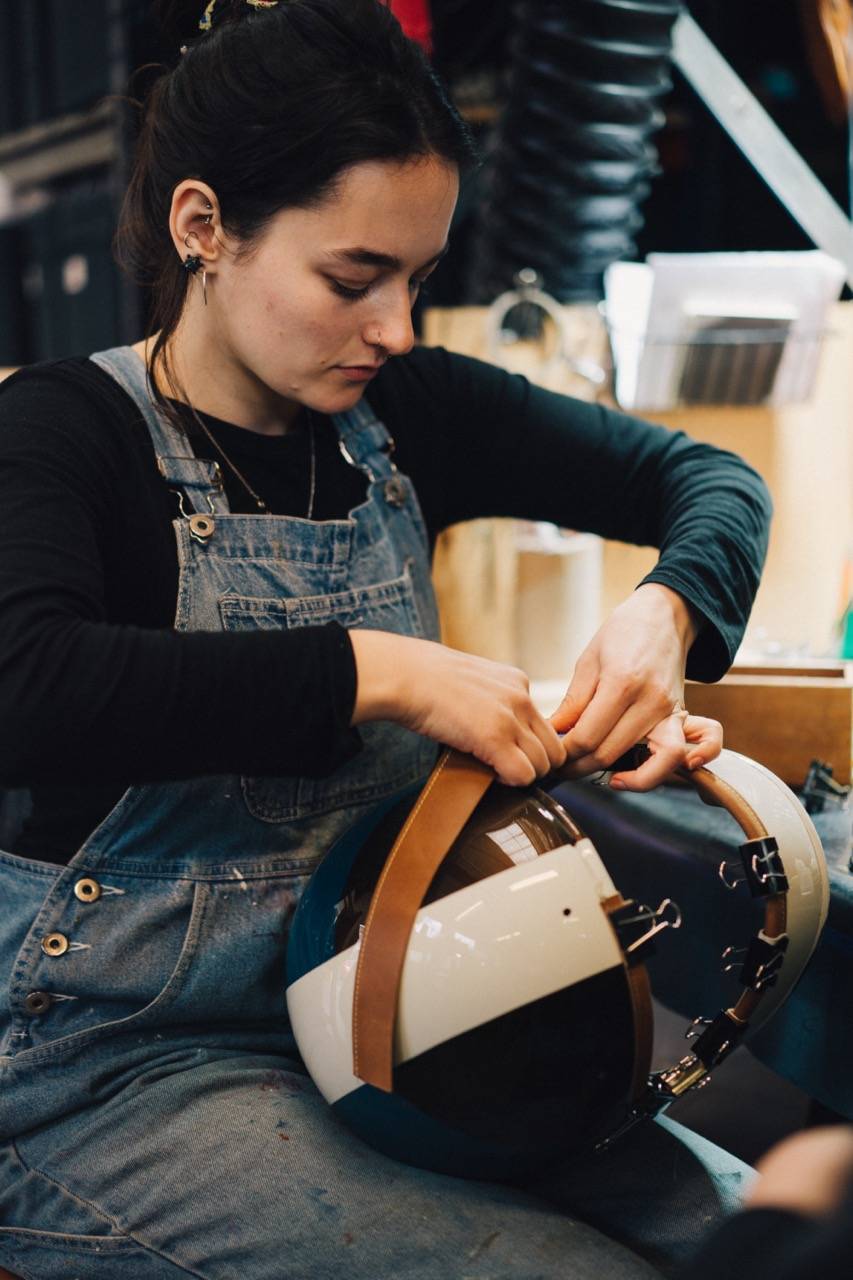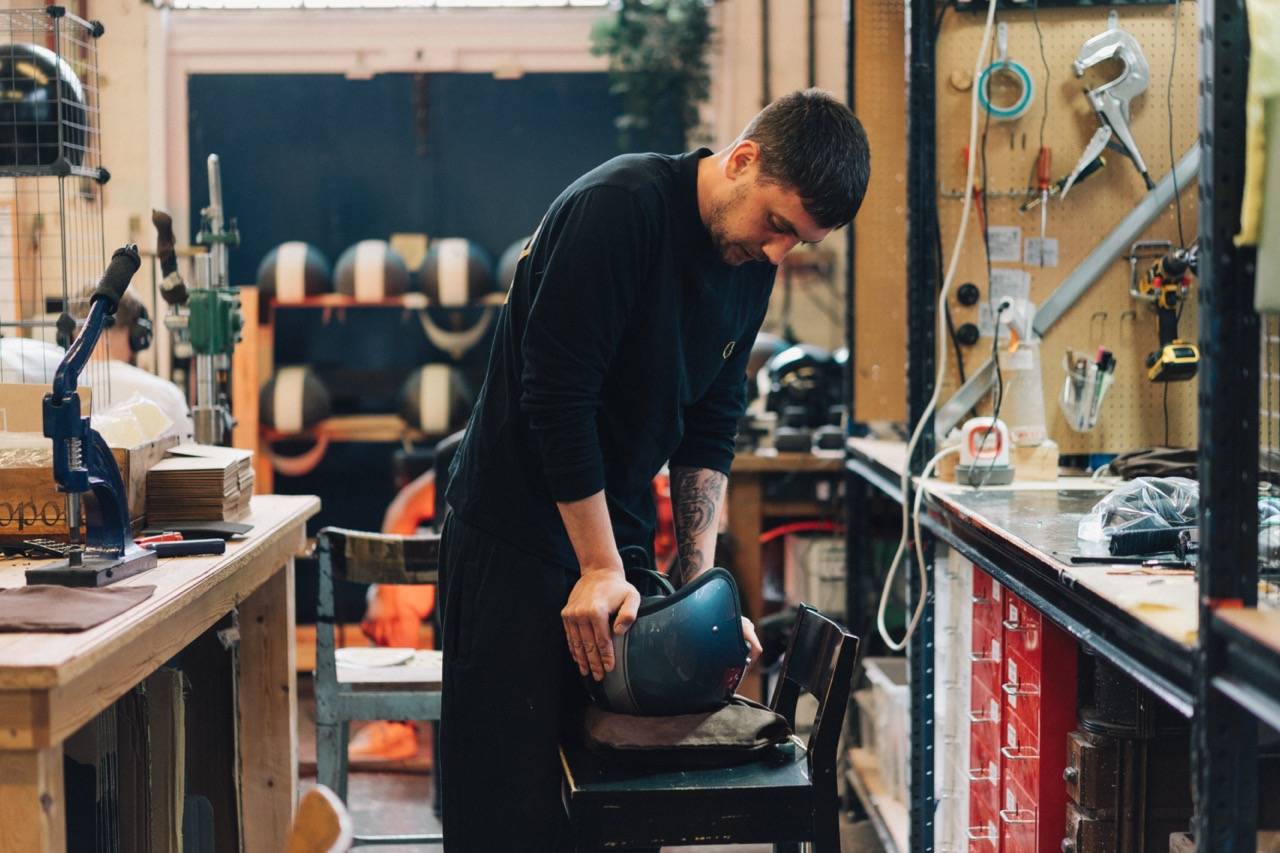 Then it is off to be assembled with the interior lining and the chinstraps.
All our interiors are thermoformed and hand sewn as well as upholstered by hand to give the most comfortable experience. Some have said - "it's like wearing a Chesterfield sofa on my head".
"It's like wearing a Chesterfield sofa on my head"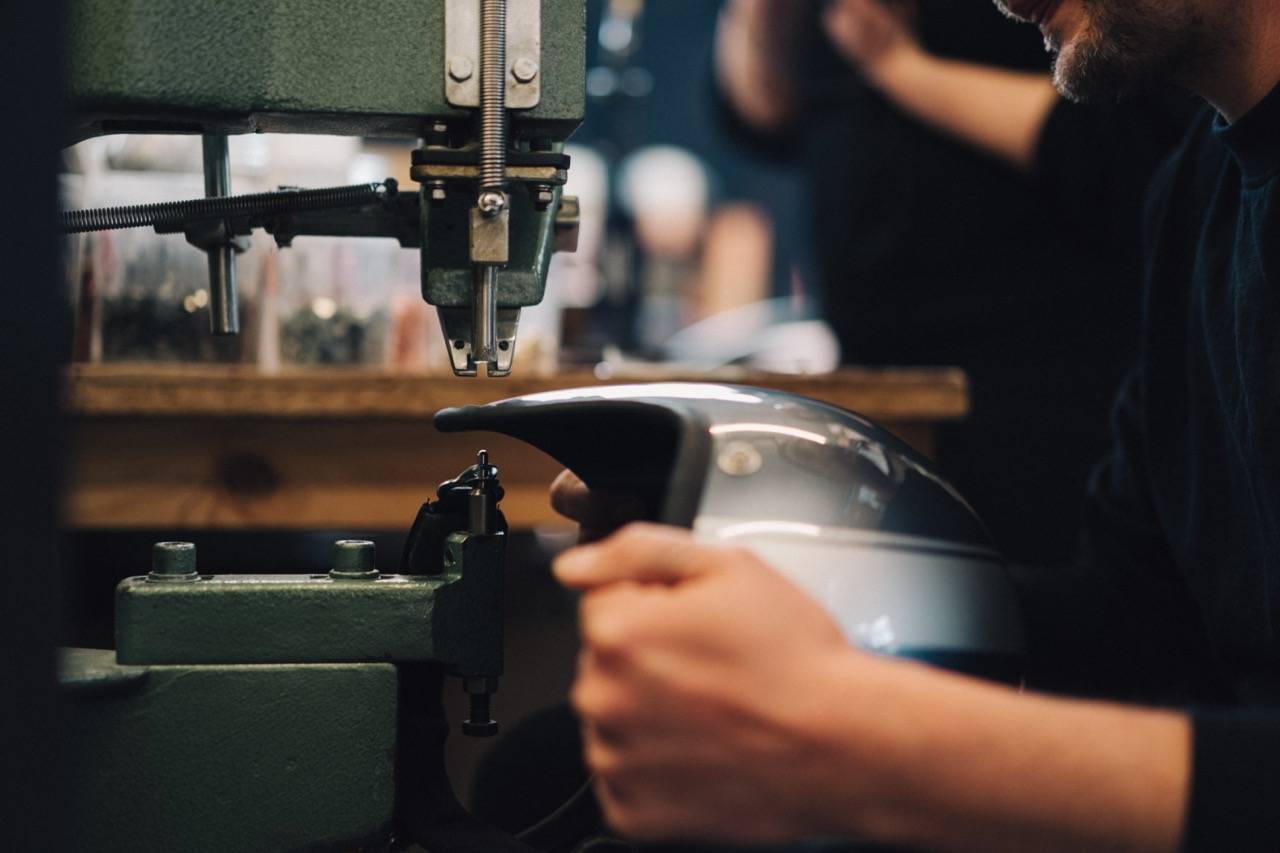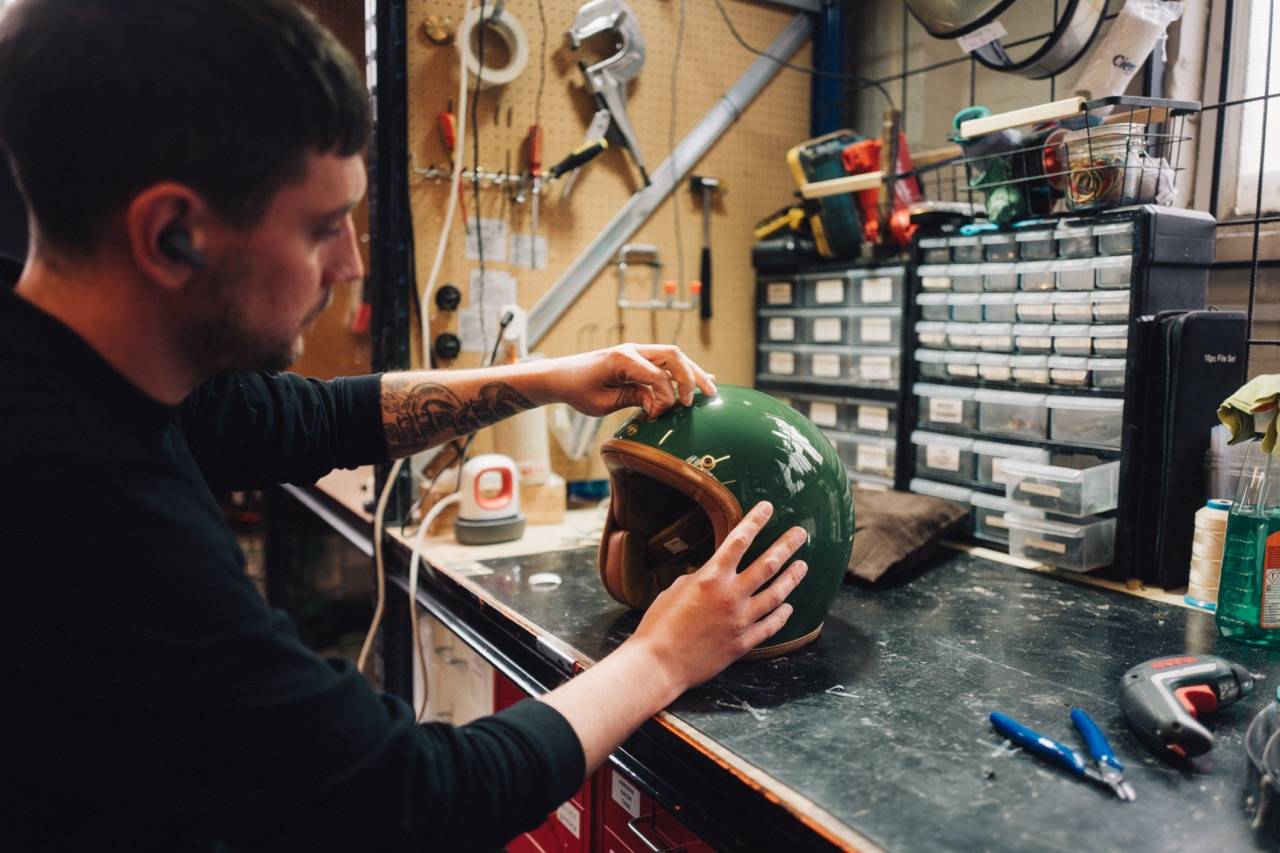 We have recently just changed our packaging inserts to be fully out of card as an effort to be more sustainable.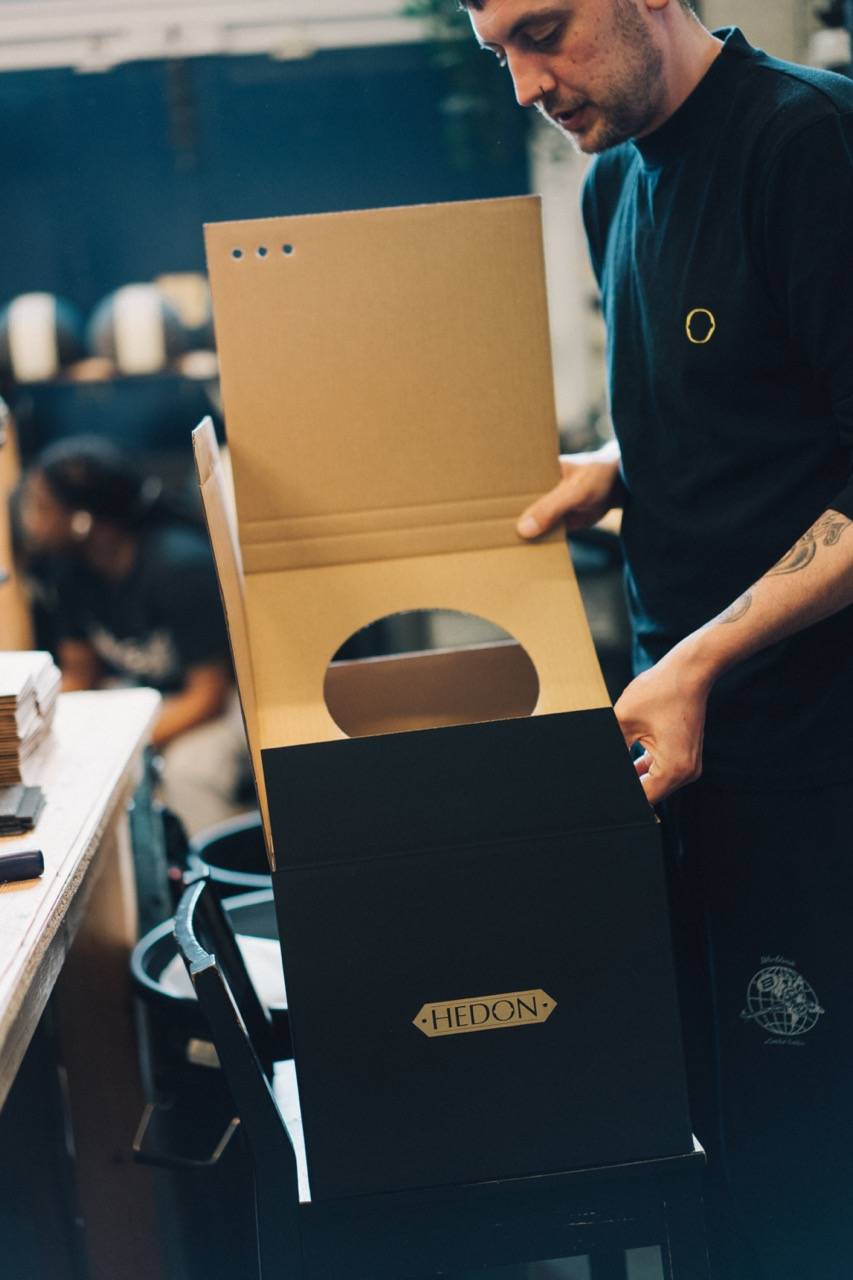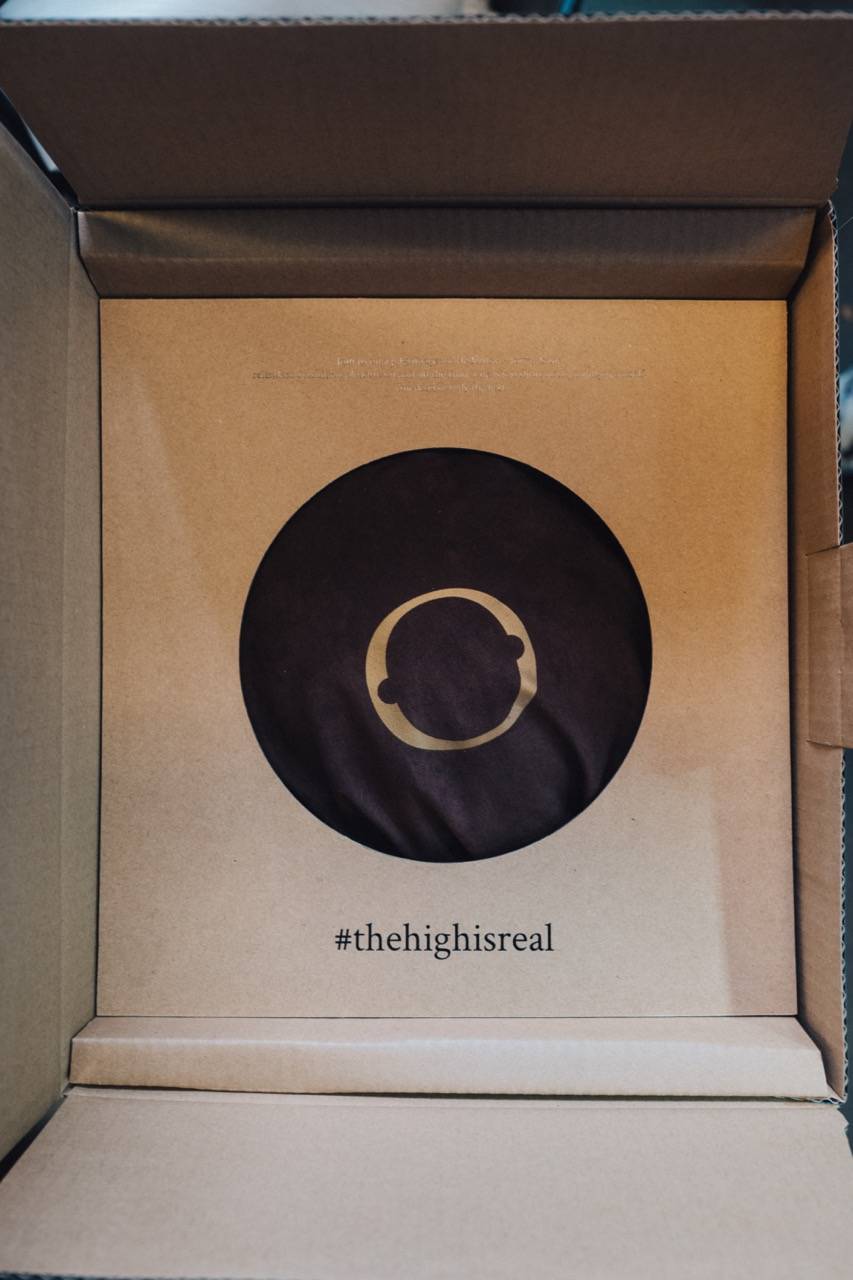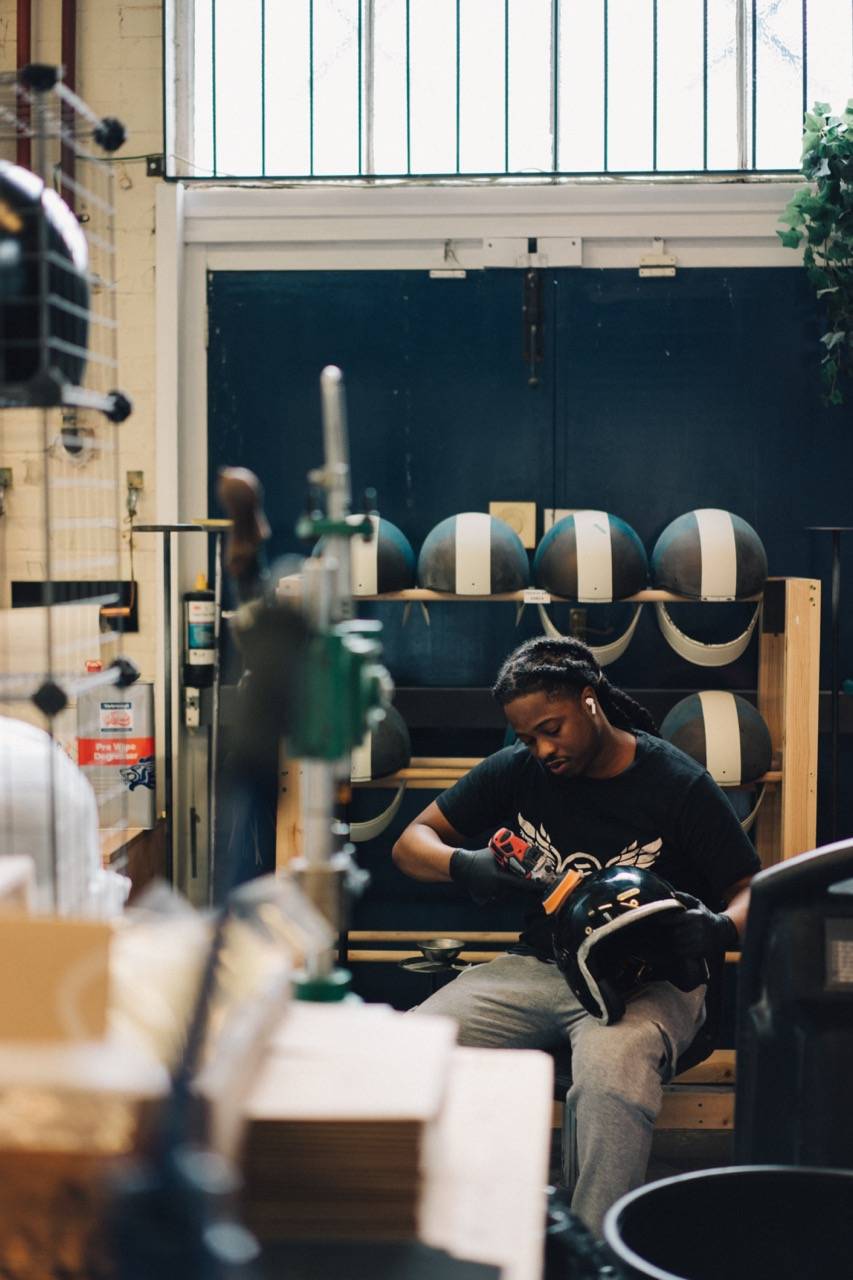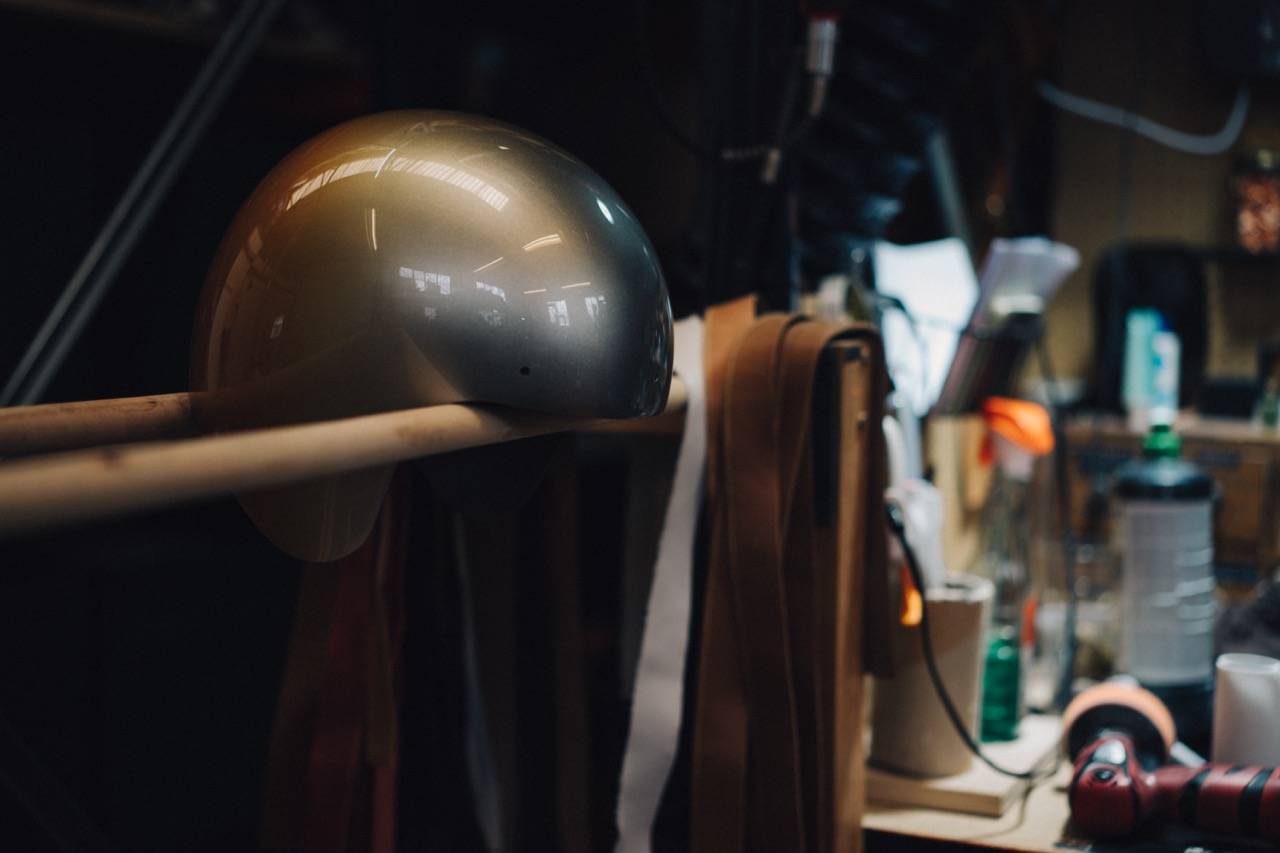 Helmets with a glossy finish are polished meticulously to give a brilliant shine.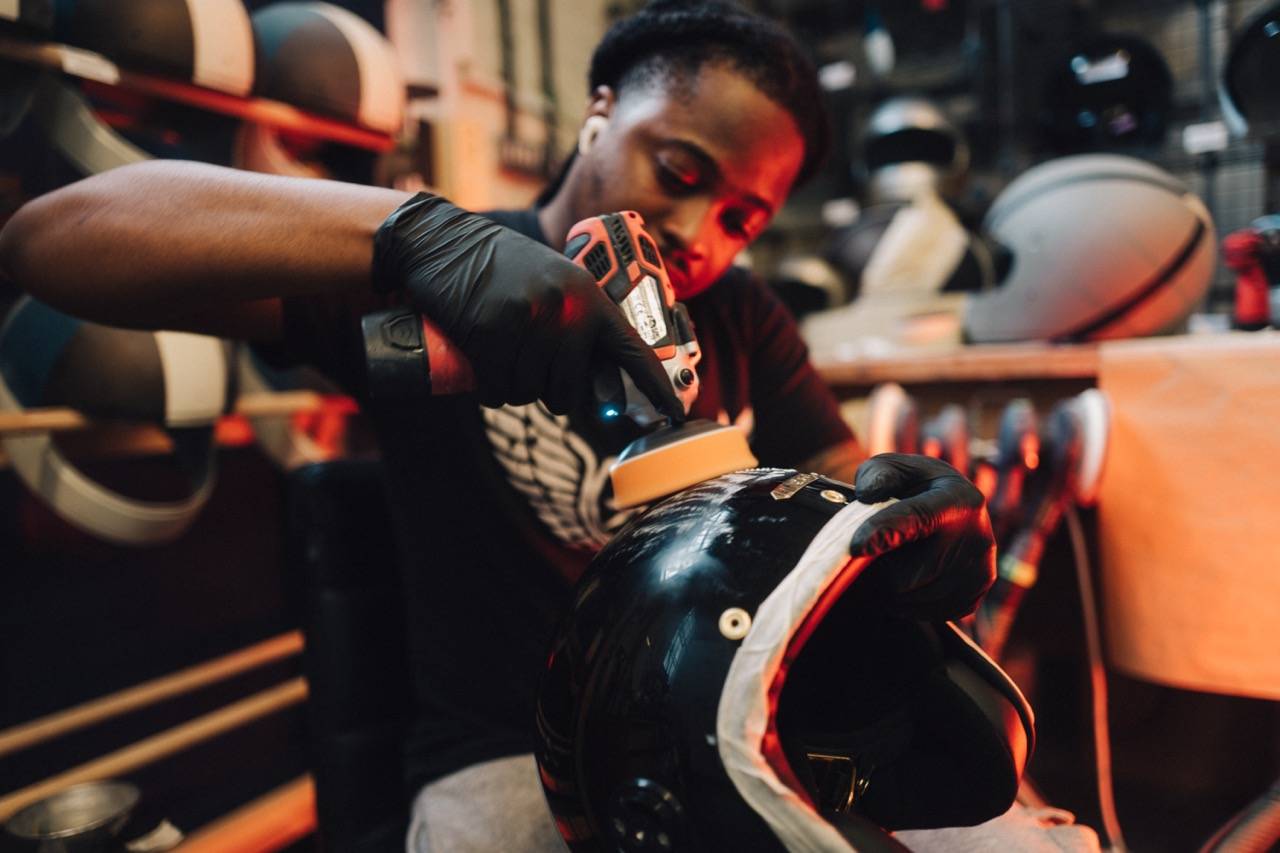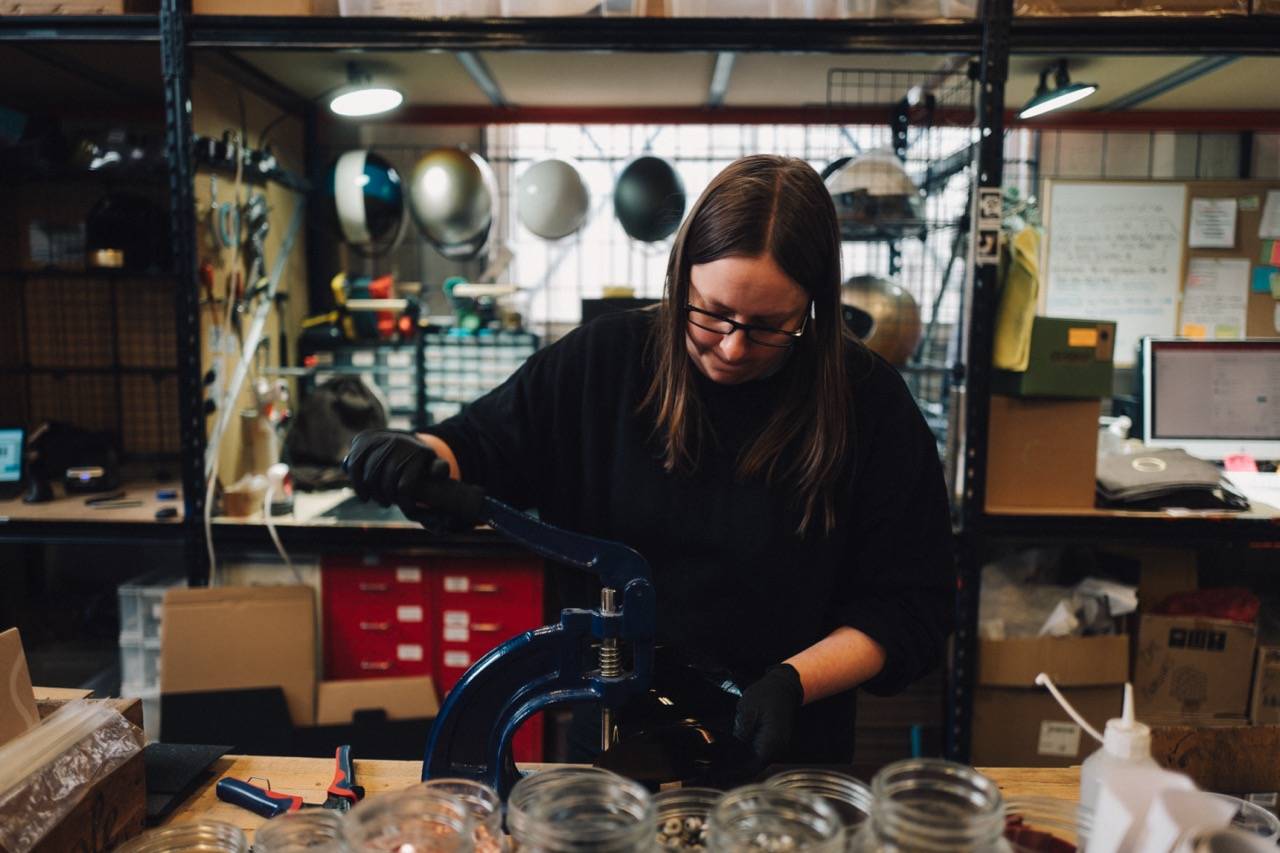 Visors and sun peaks are snapped by hand as we have 5 colour hardware options, one for everyone.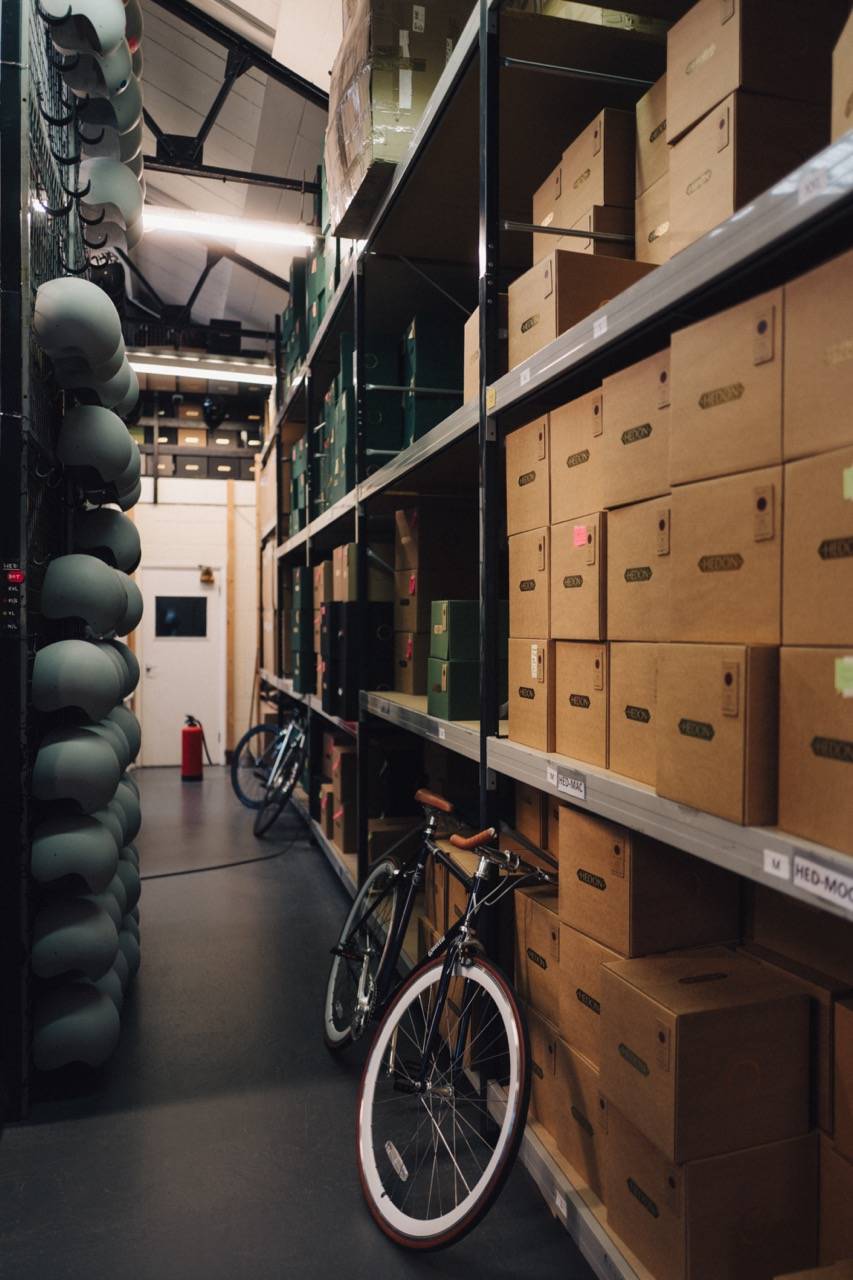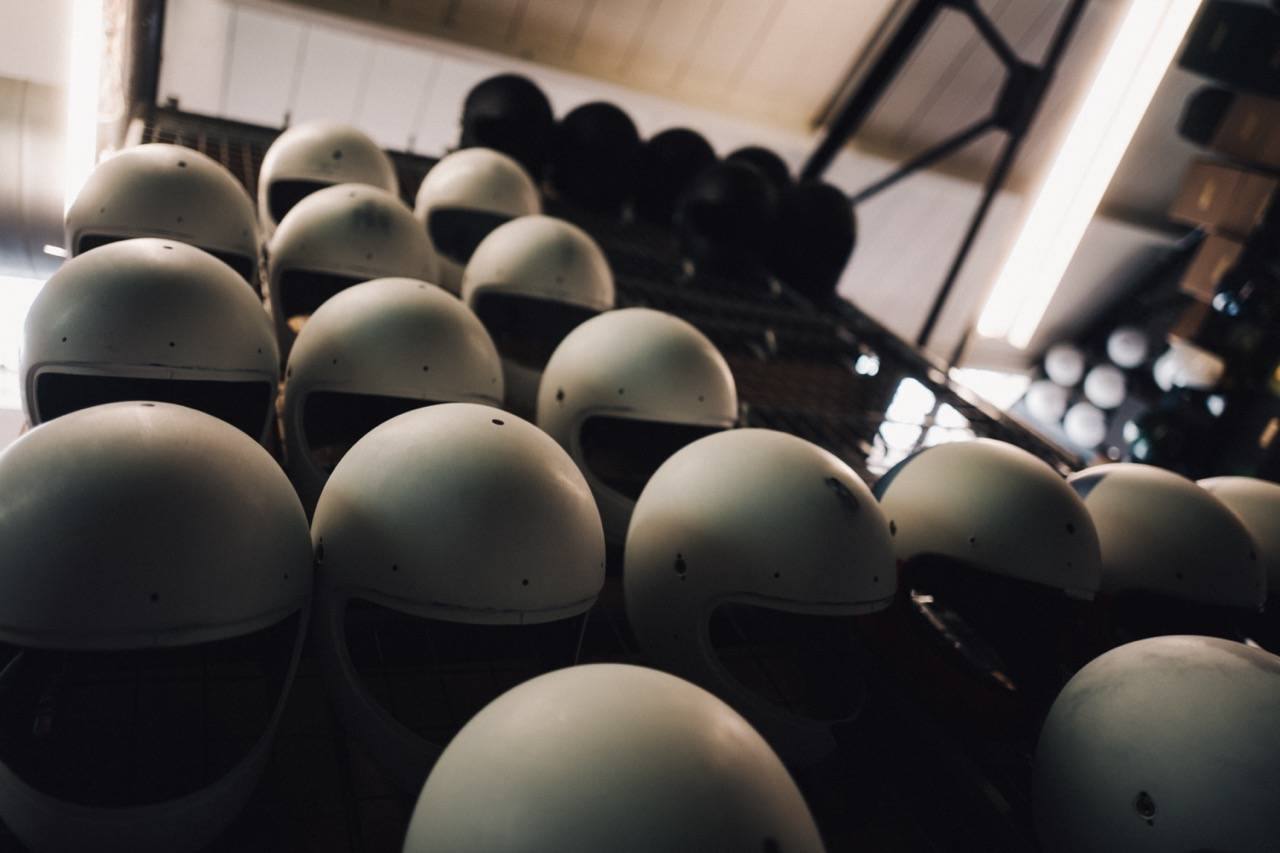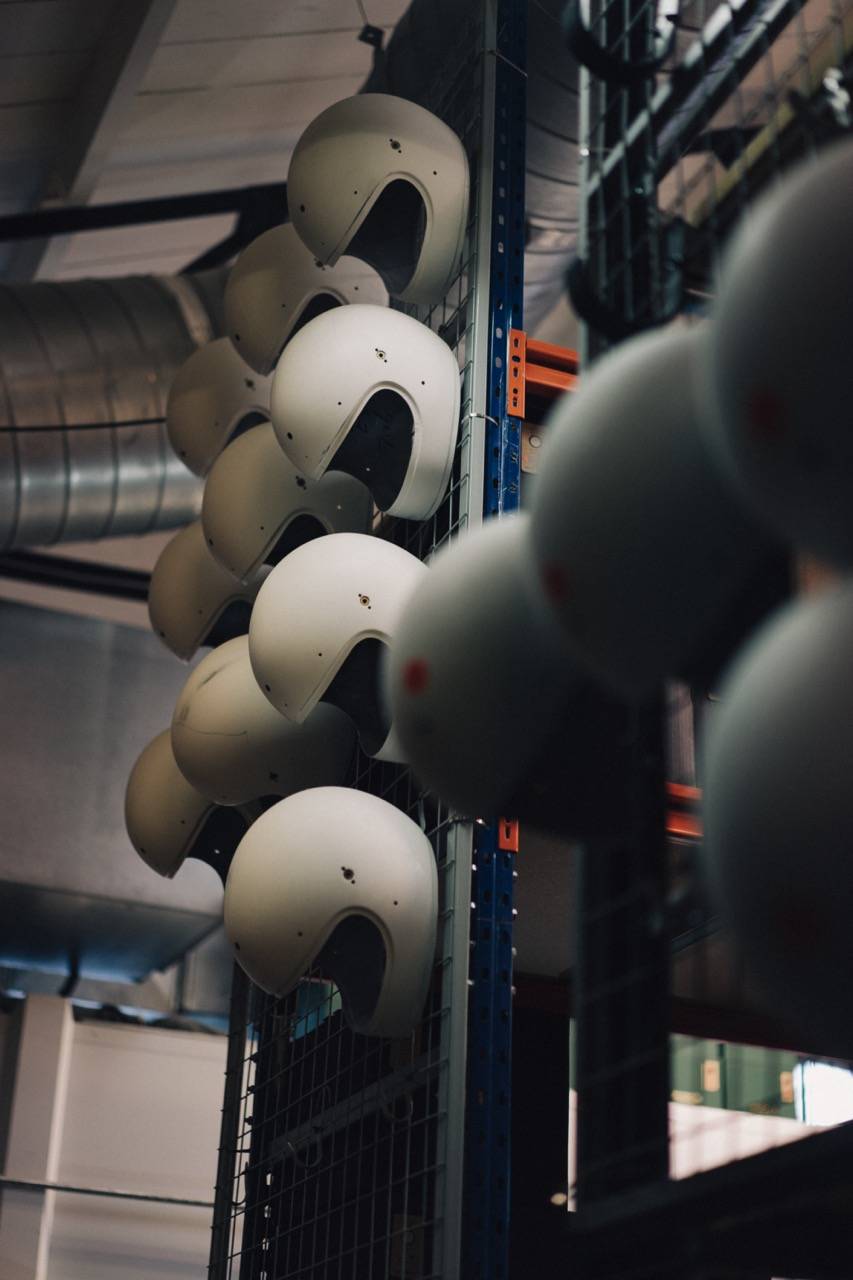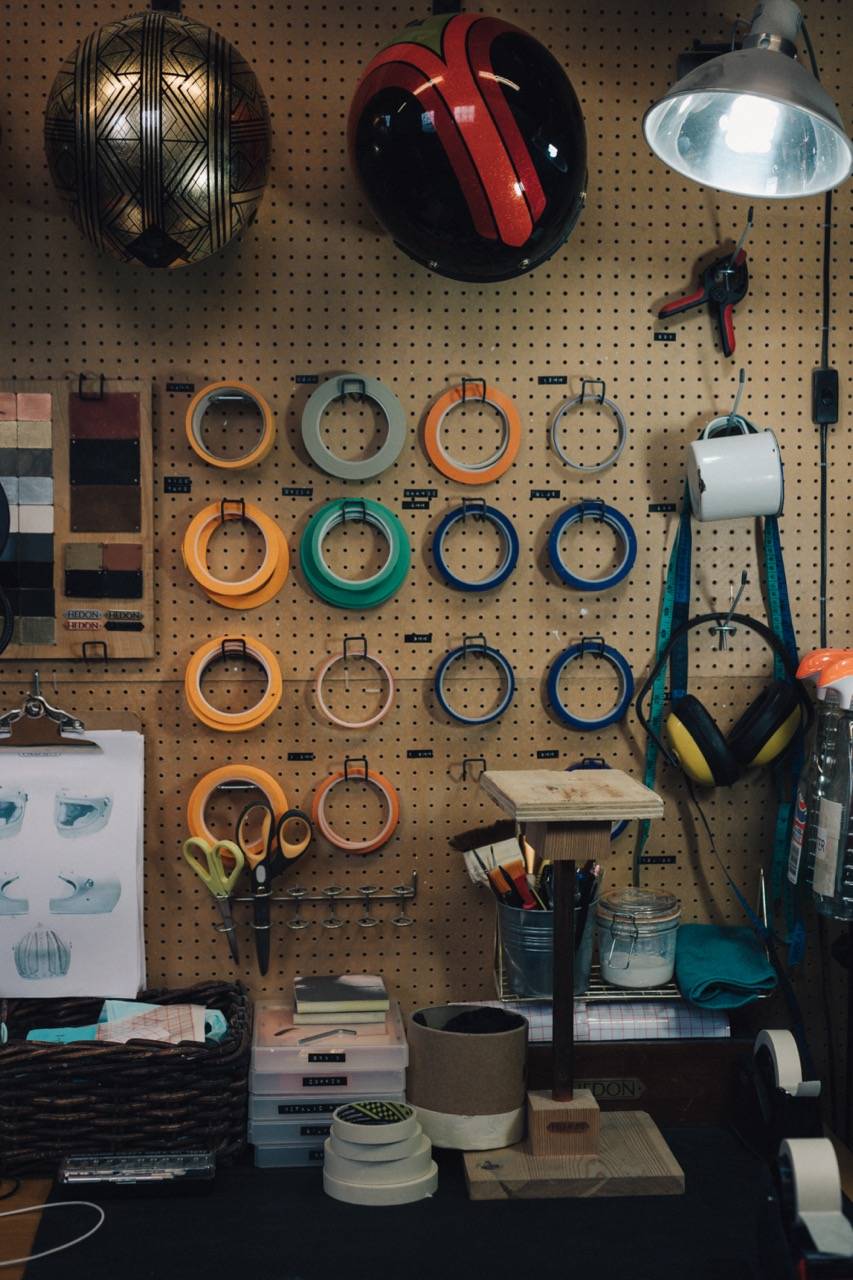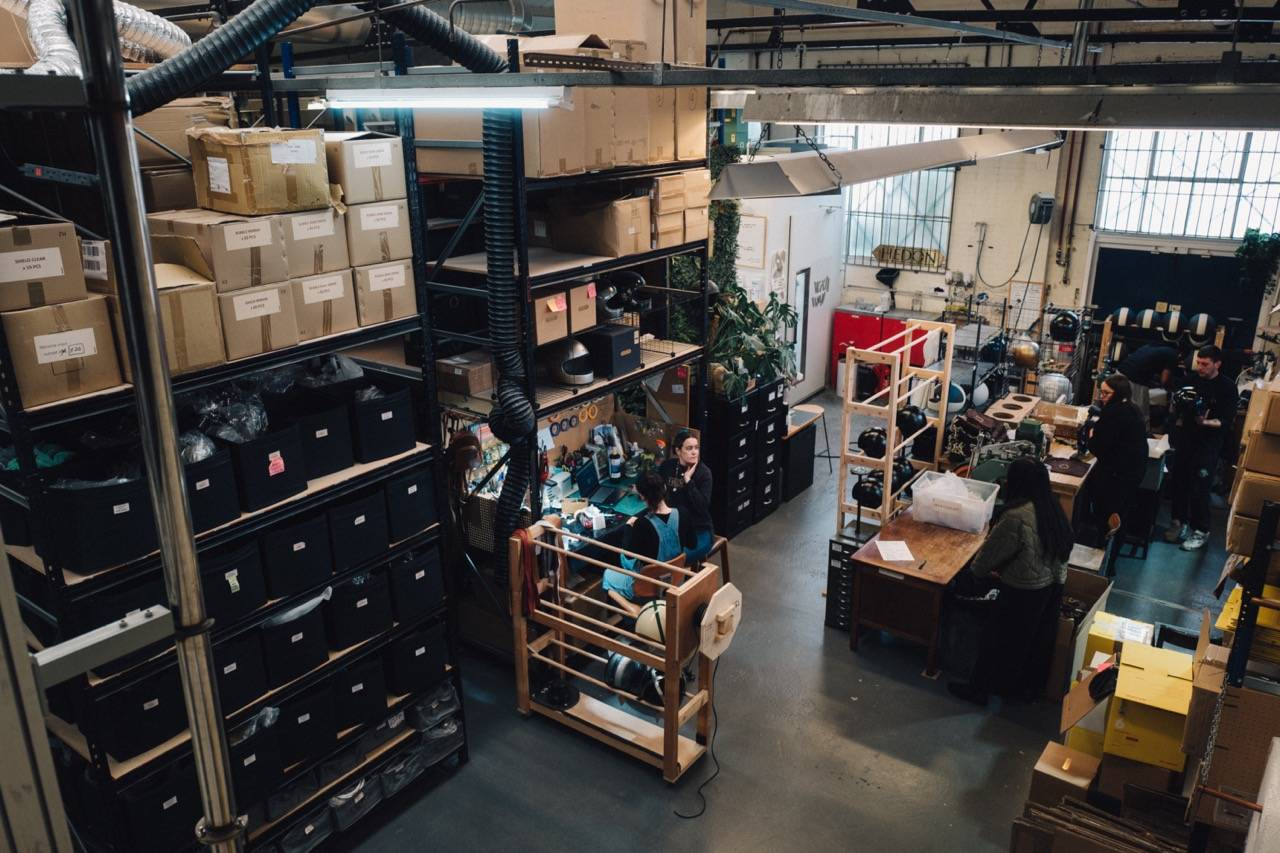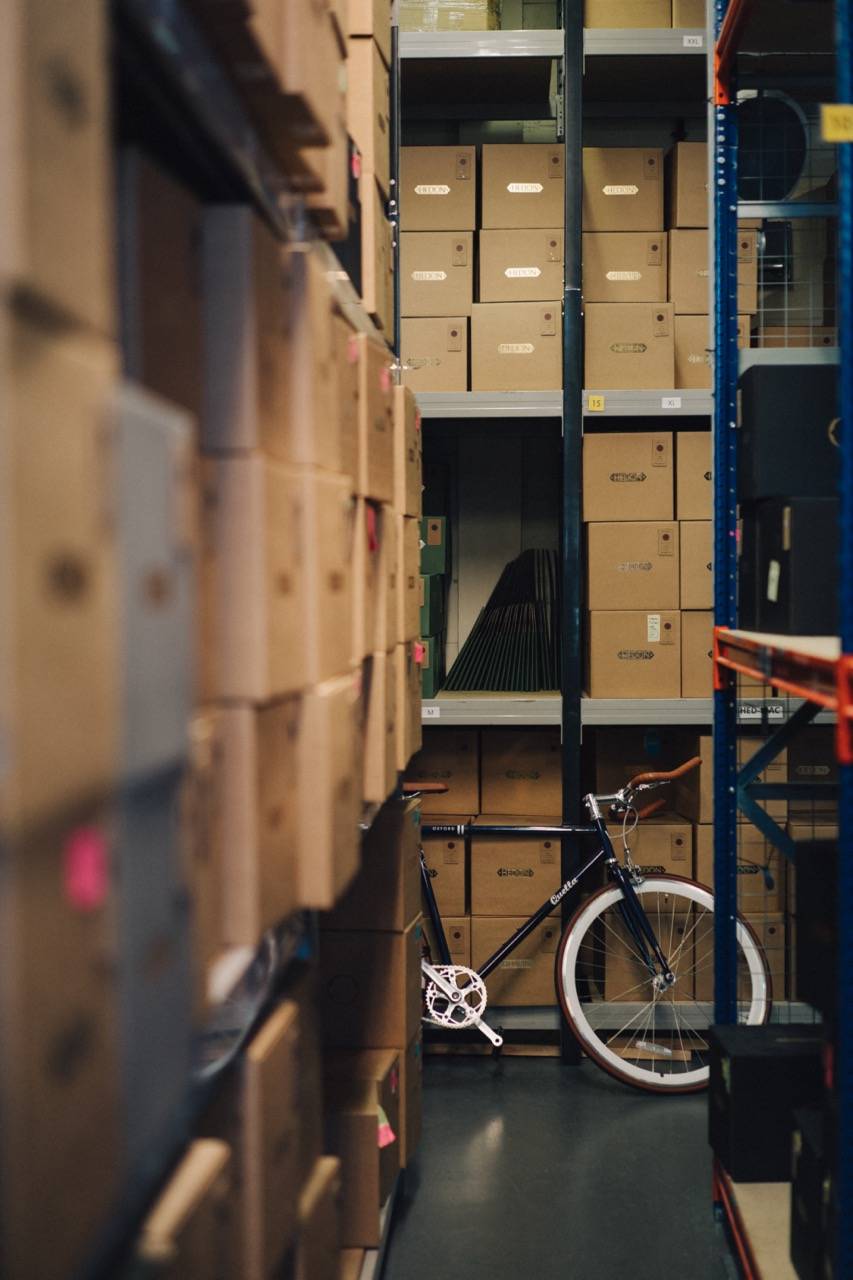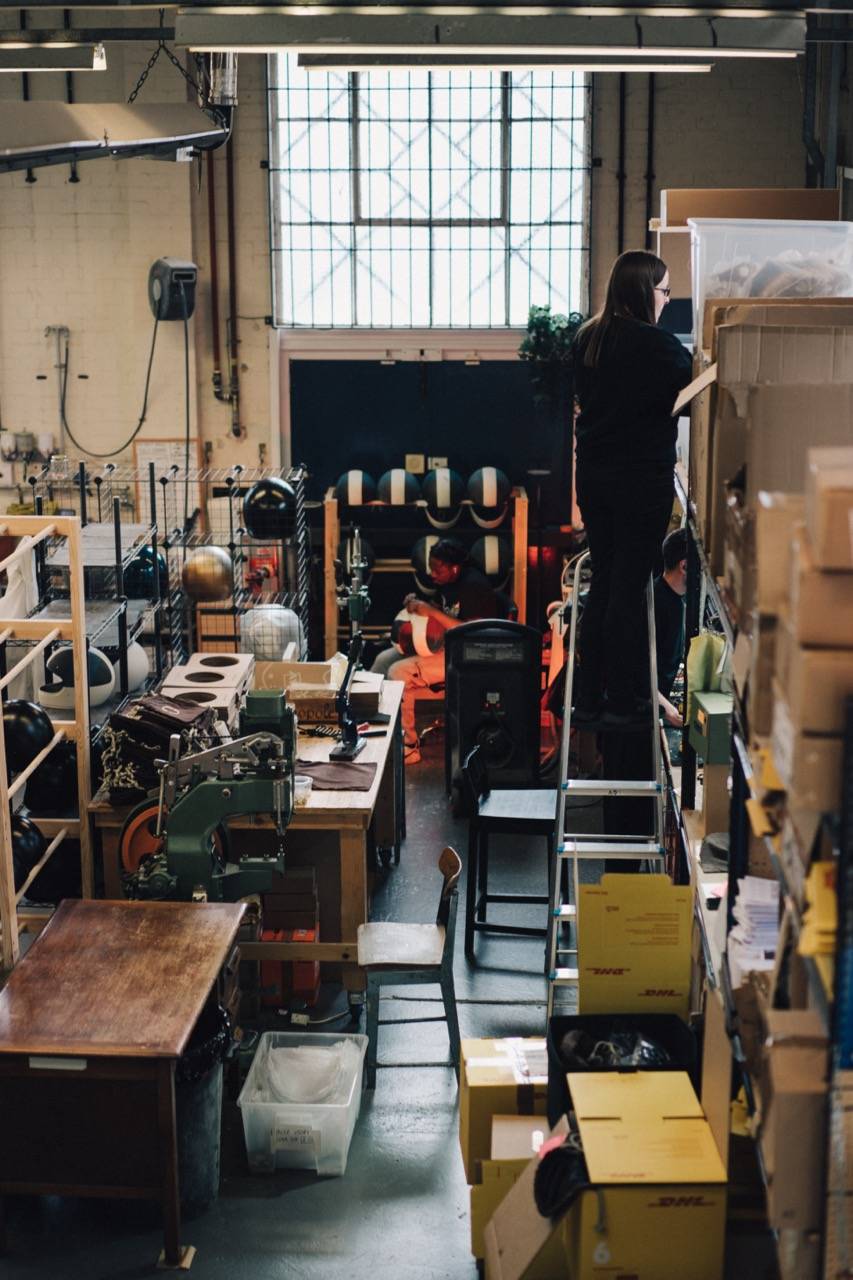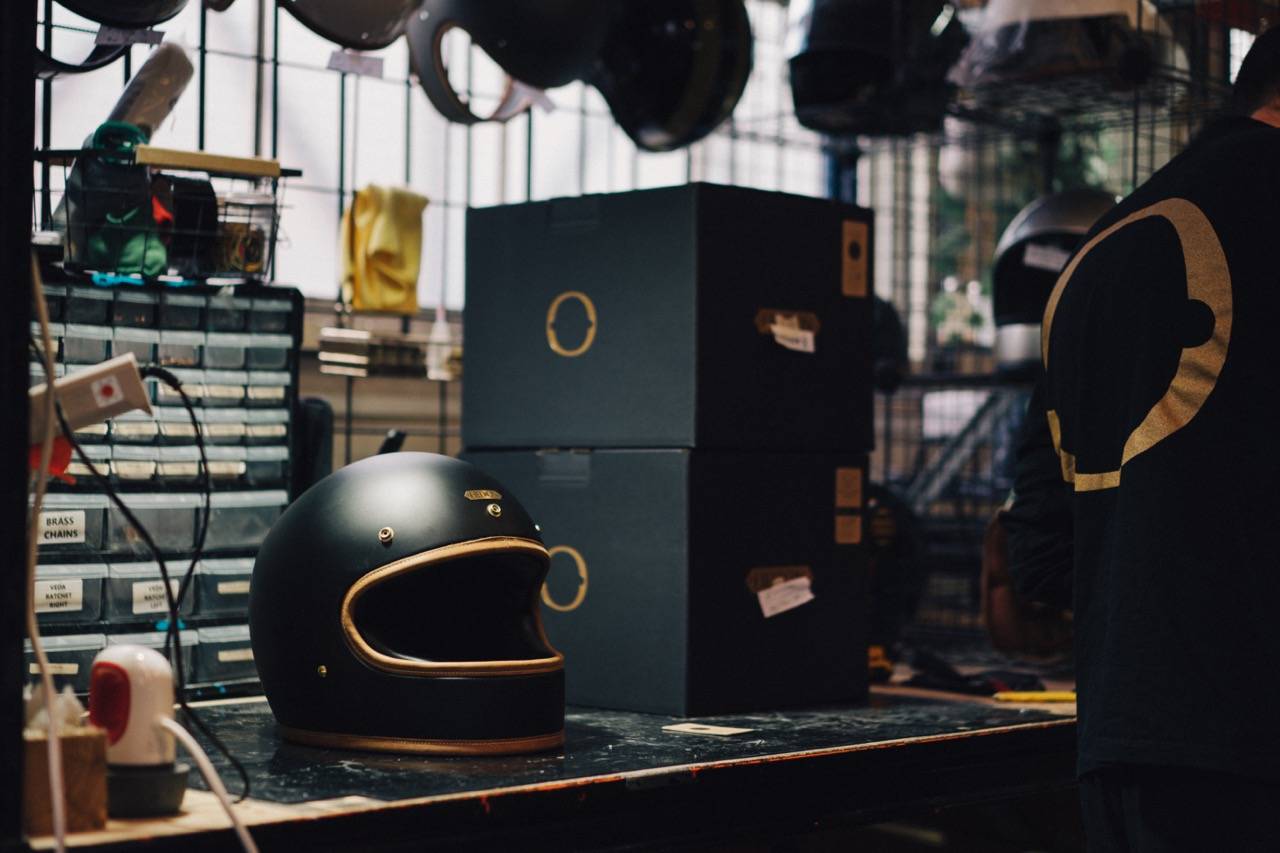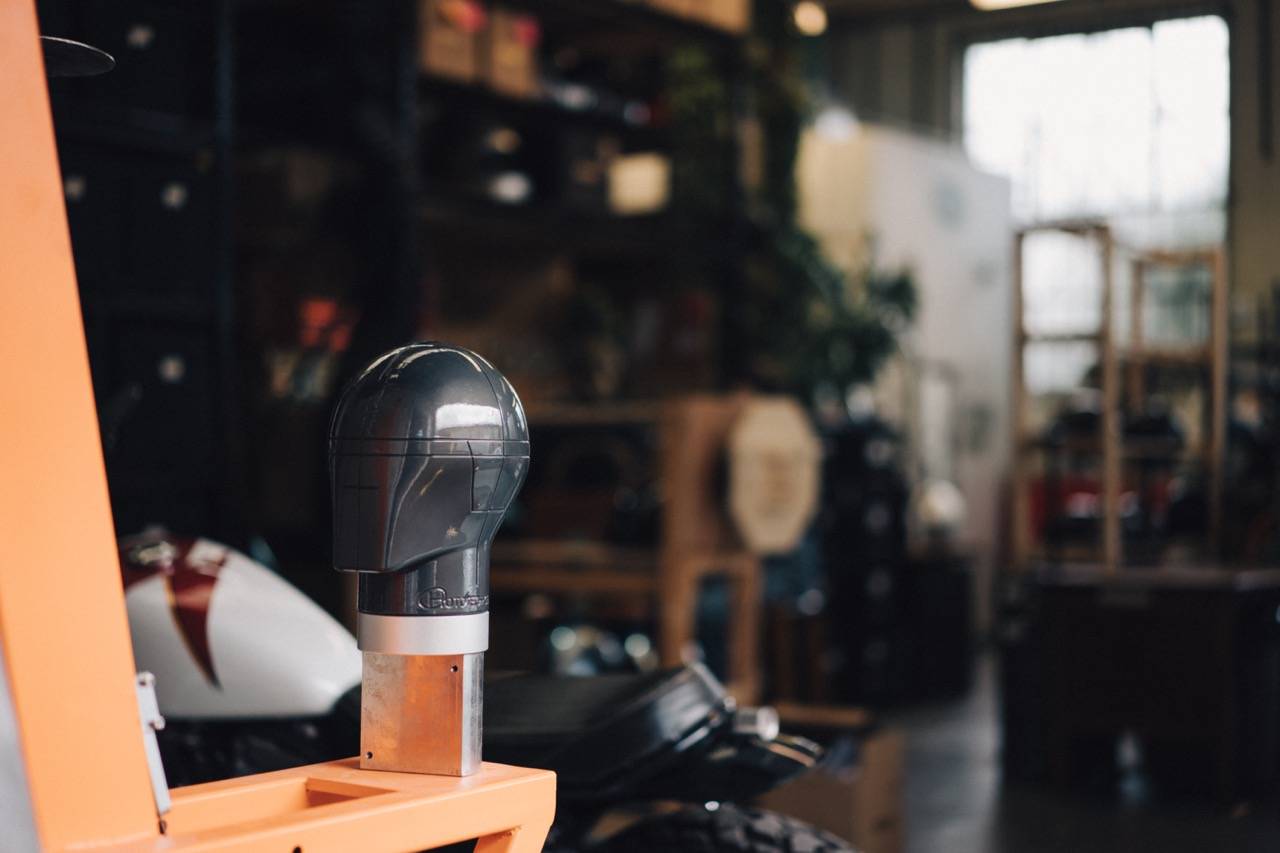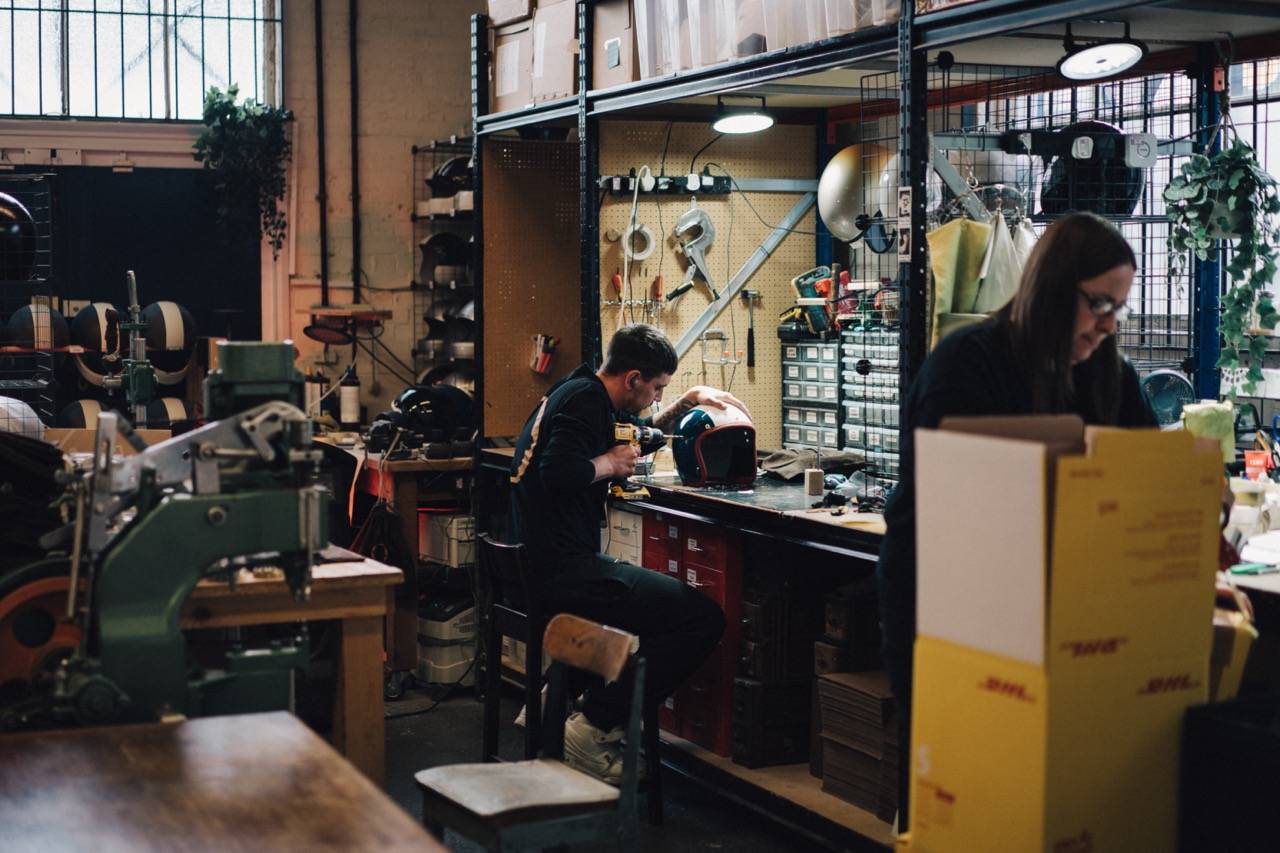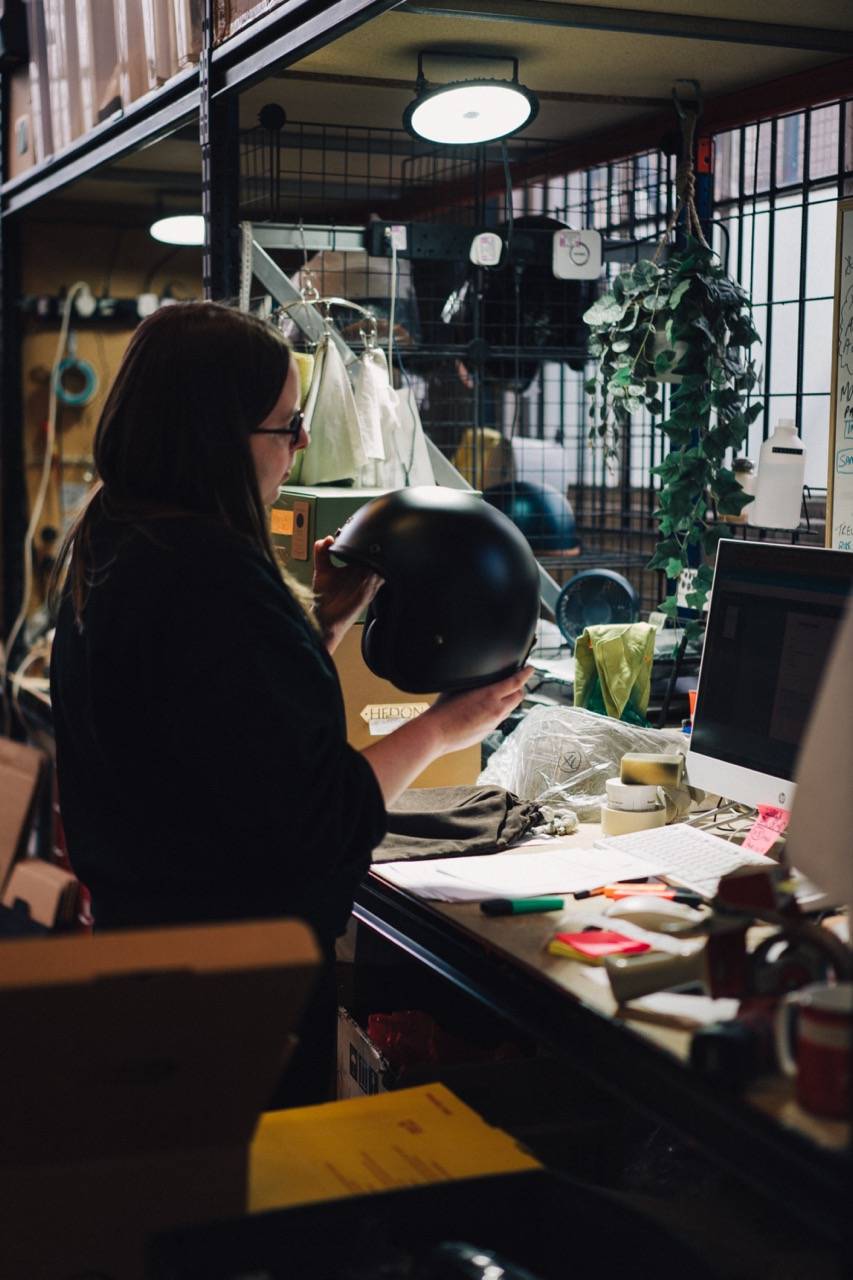 Helmets are checked meticulously before we
ship them out.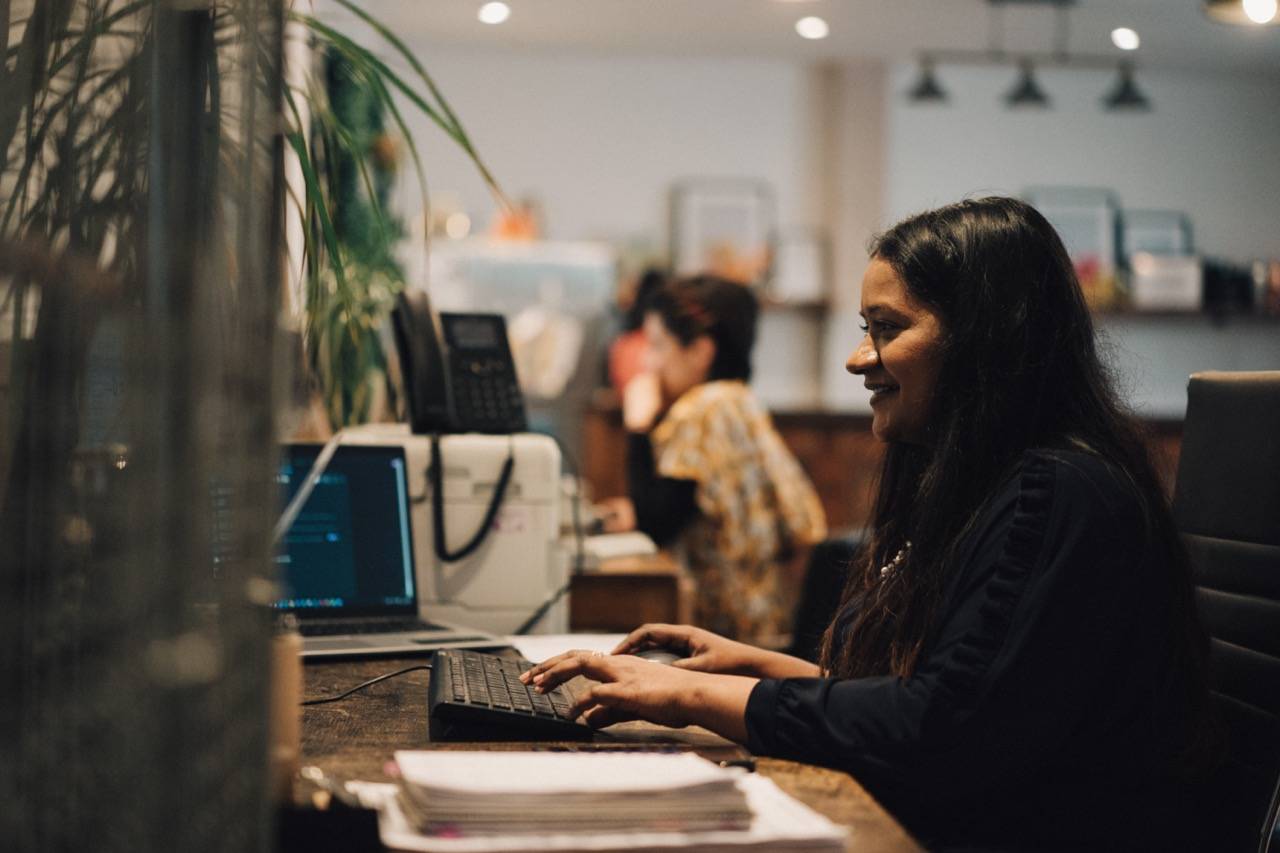 Customer service work around the clock to give our customers the best service and care.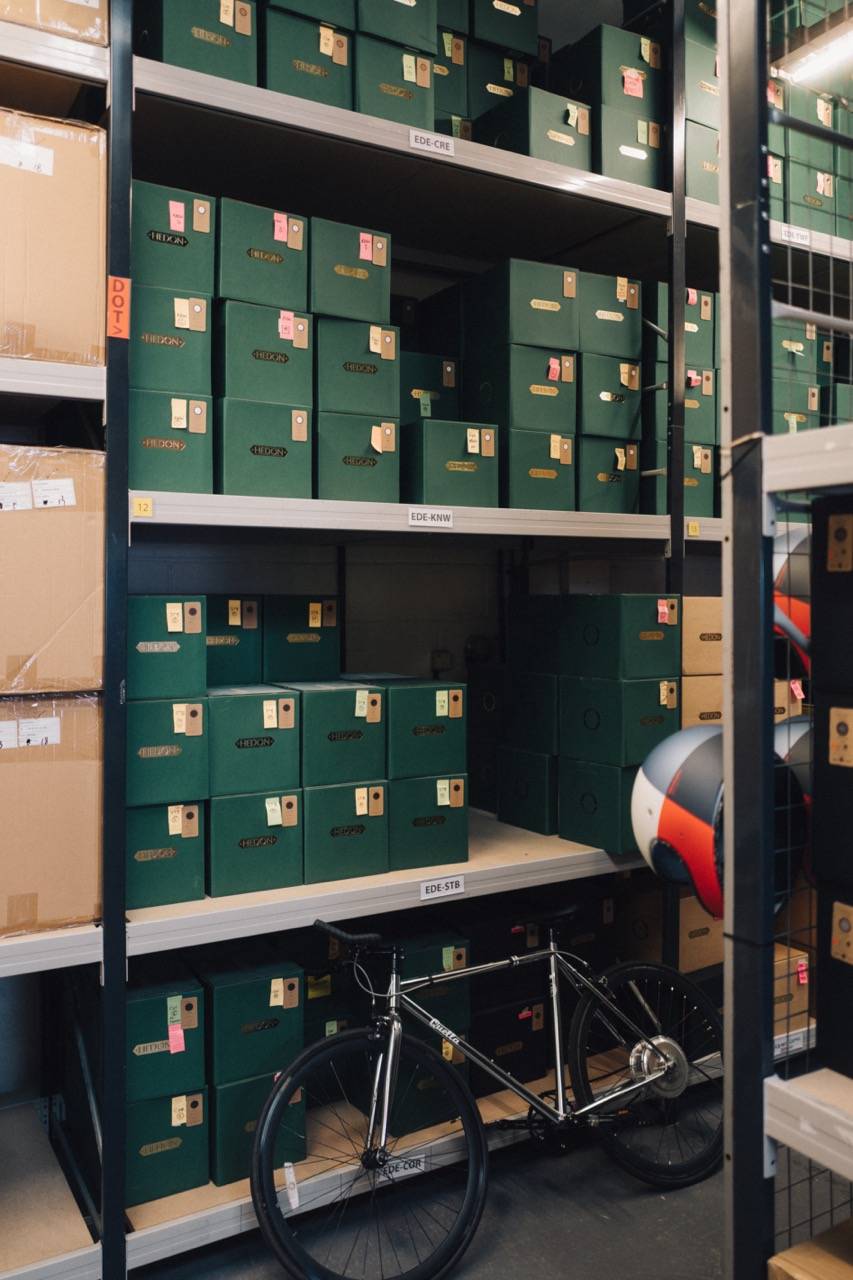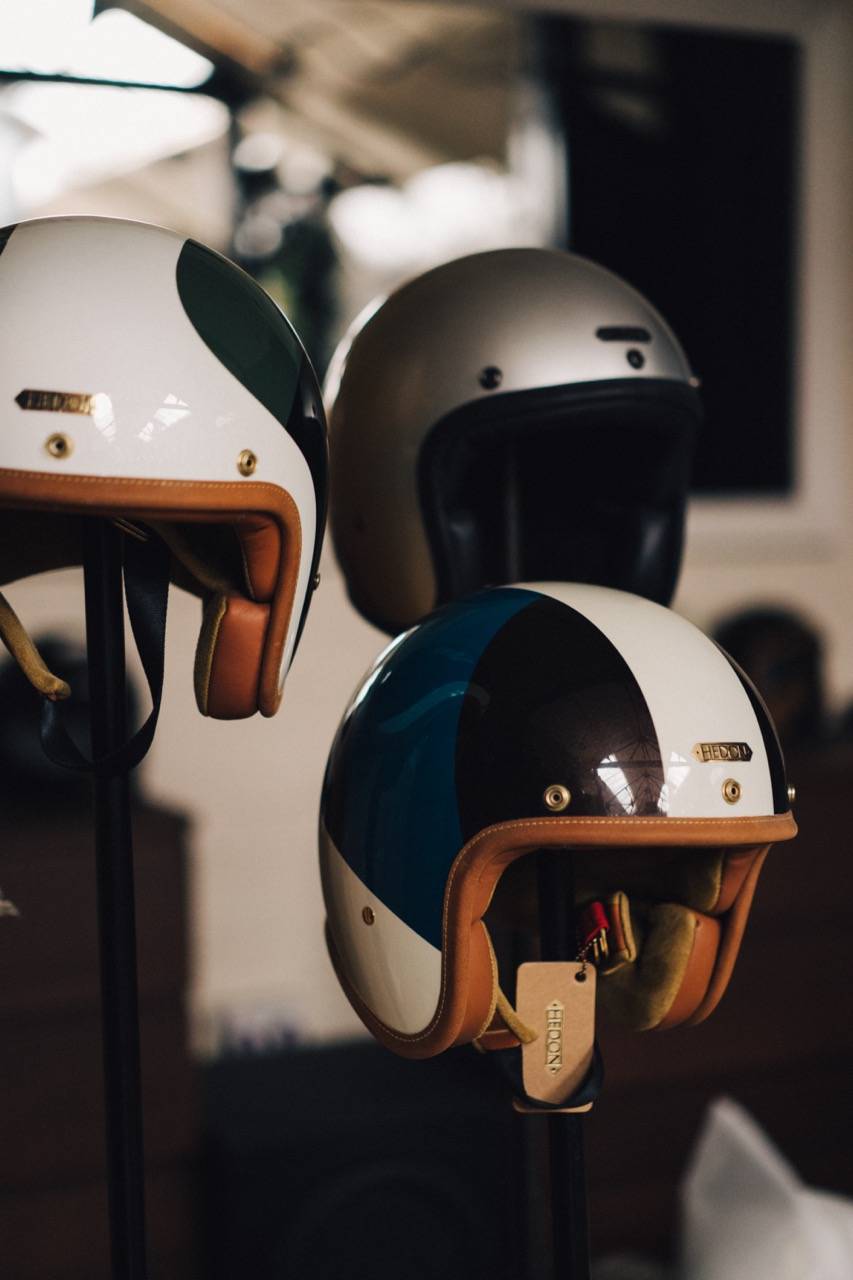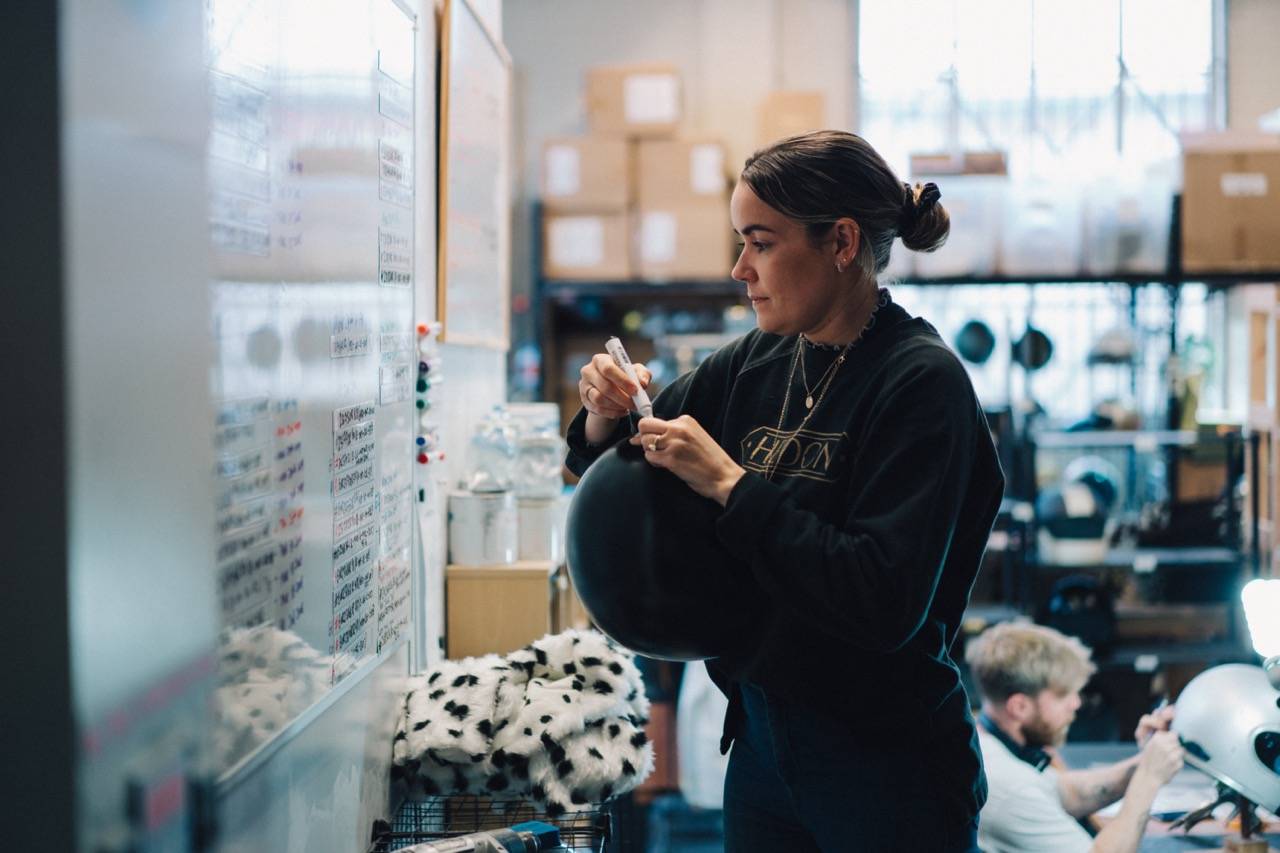 Custom orders or are put into the long queue, this is why each helmet takes around 40-60 days to be finished.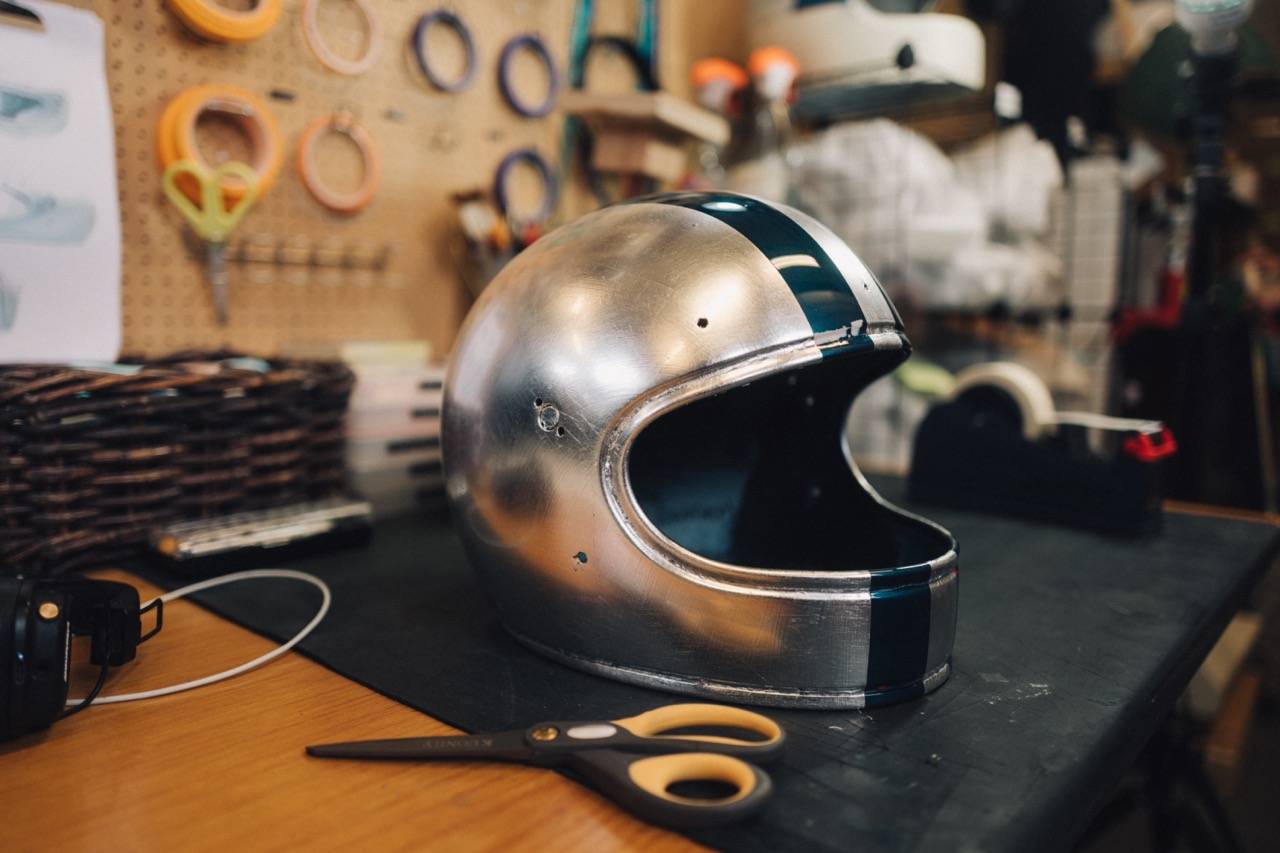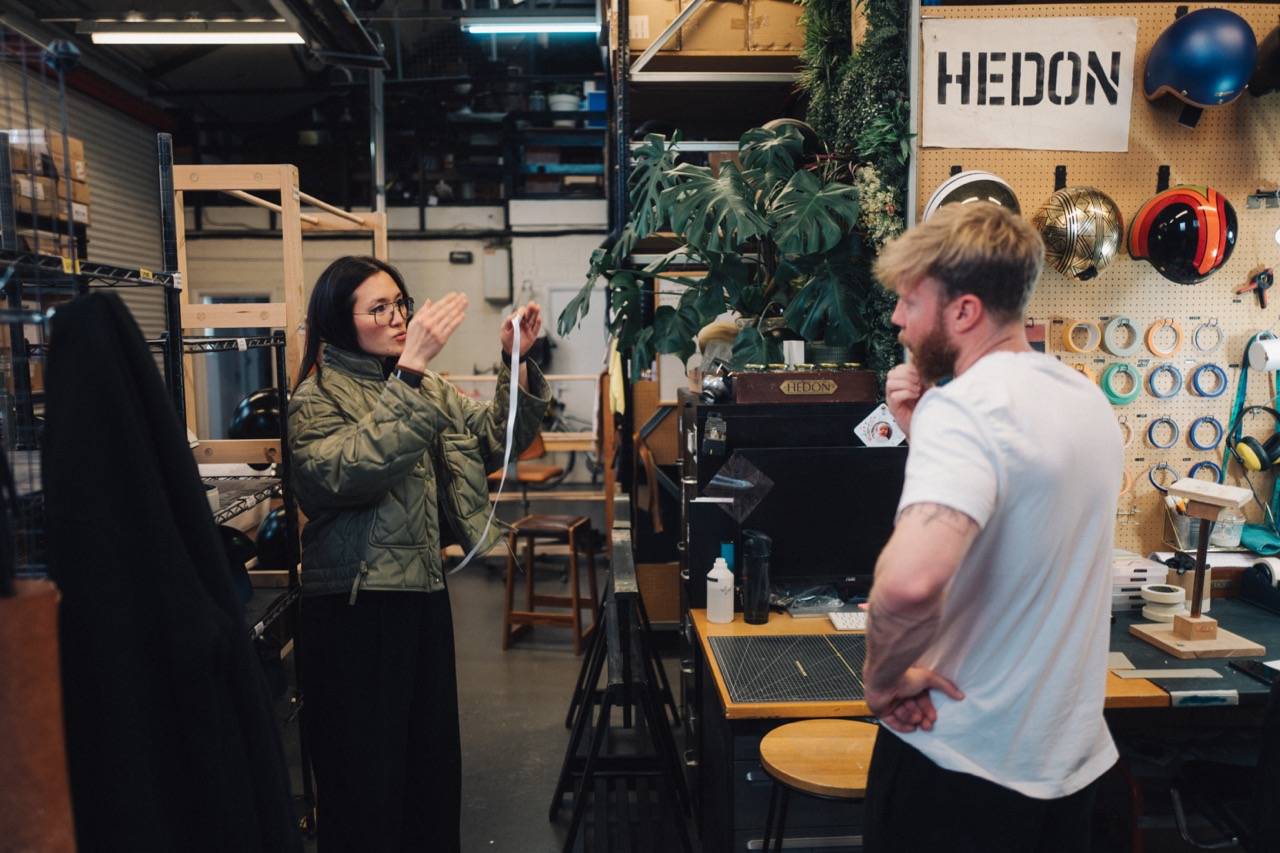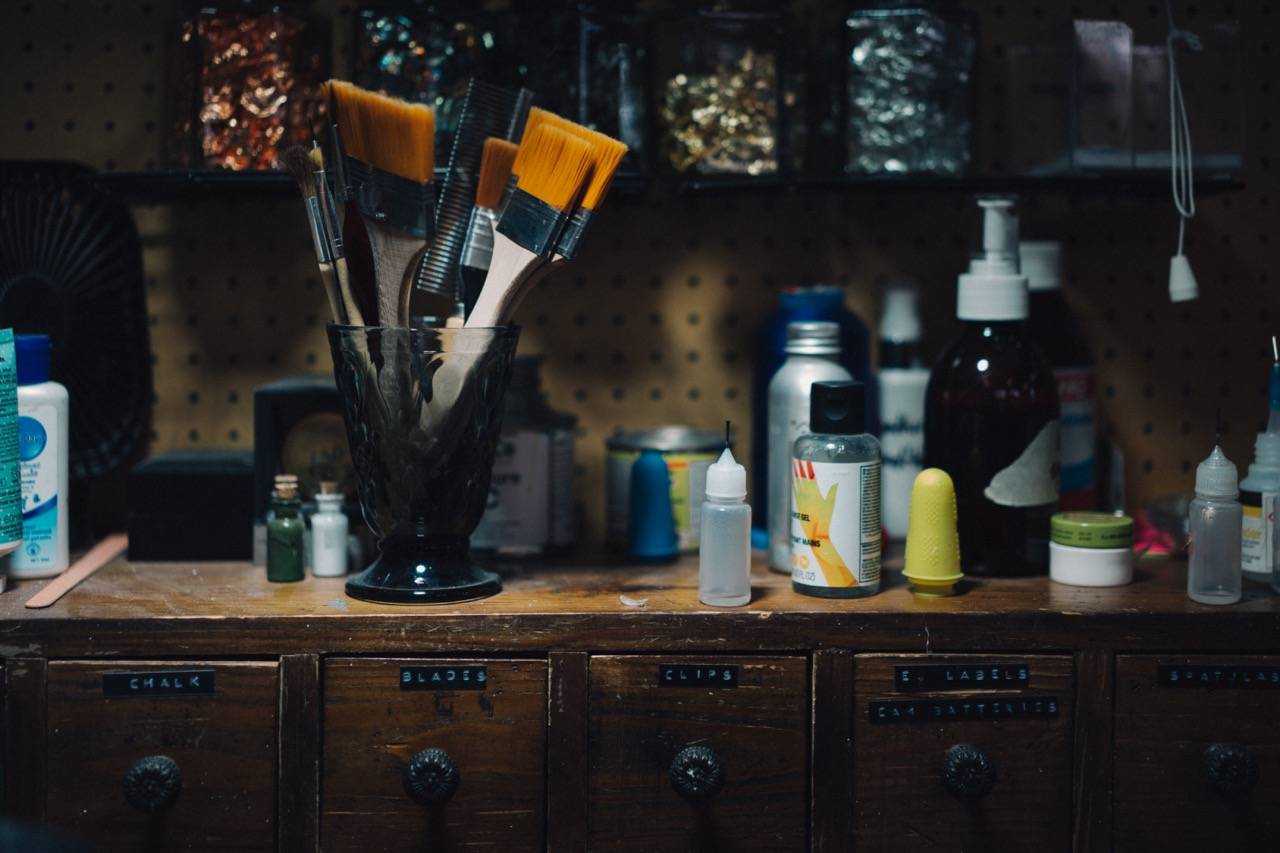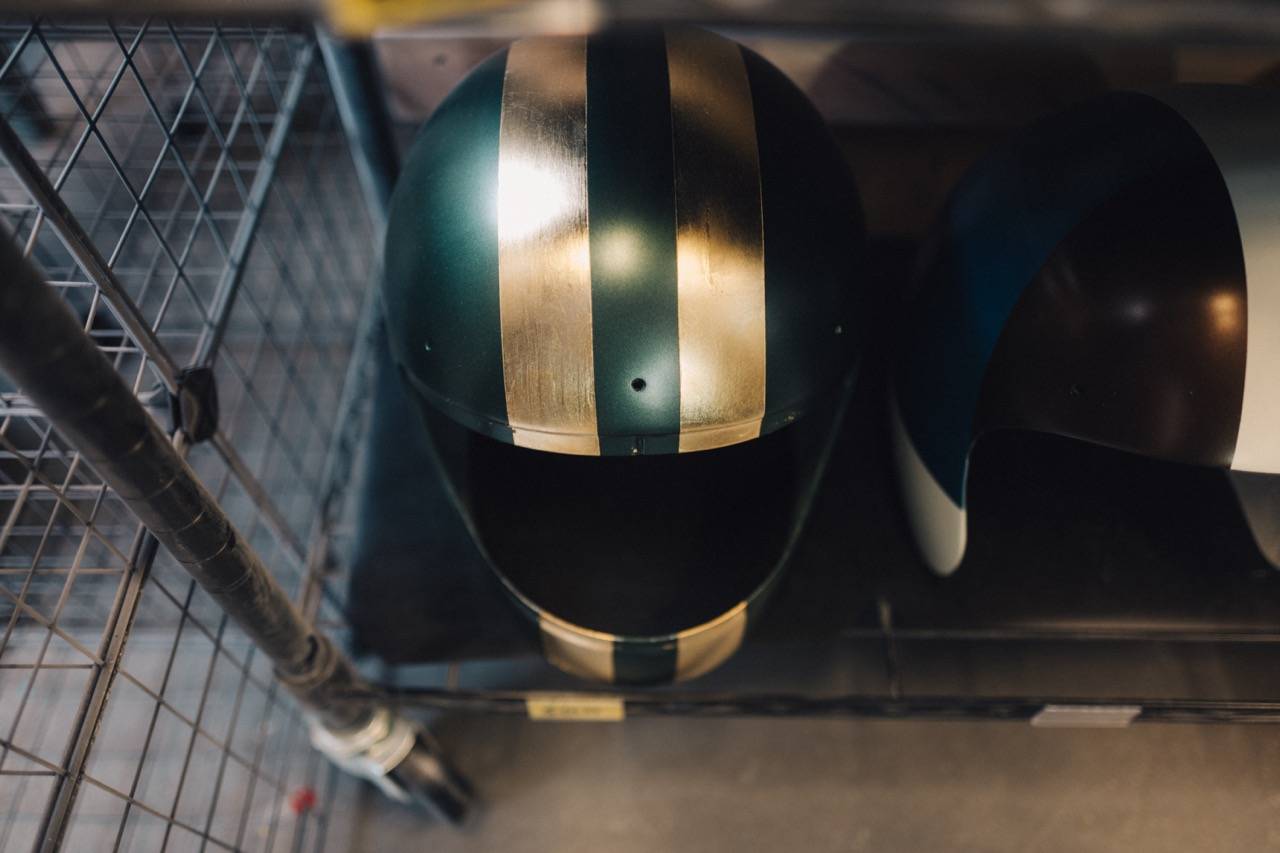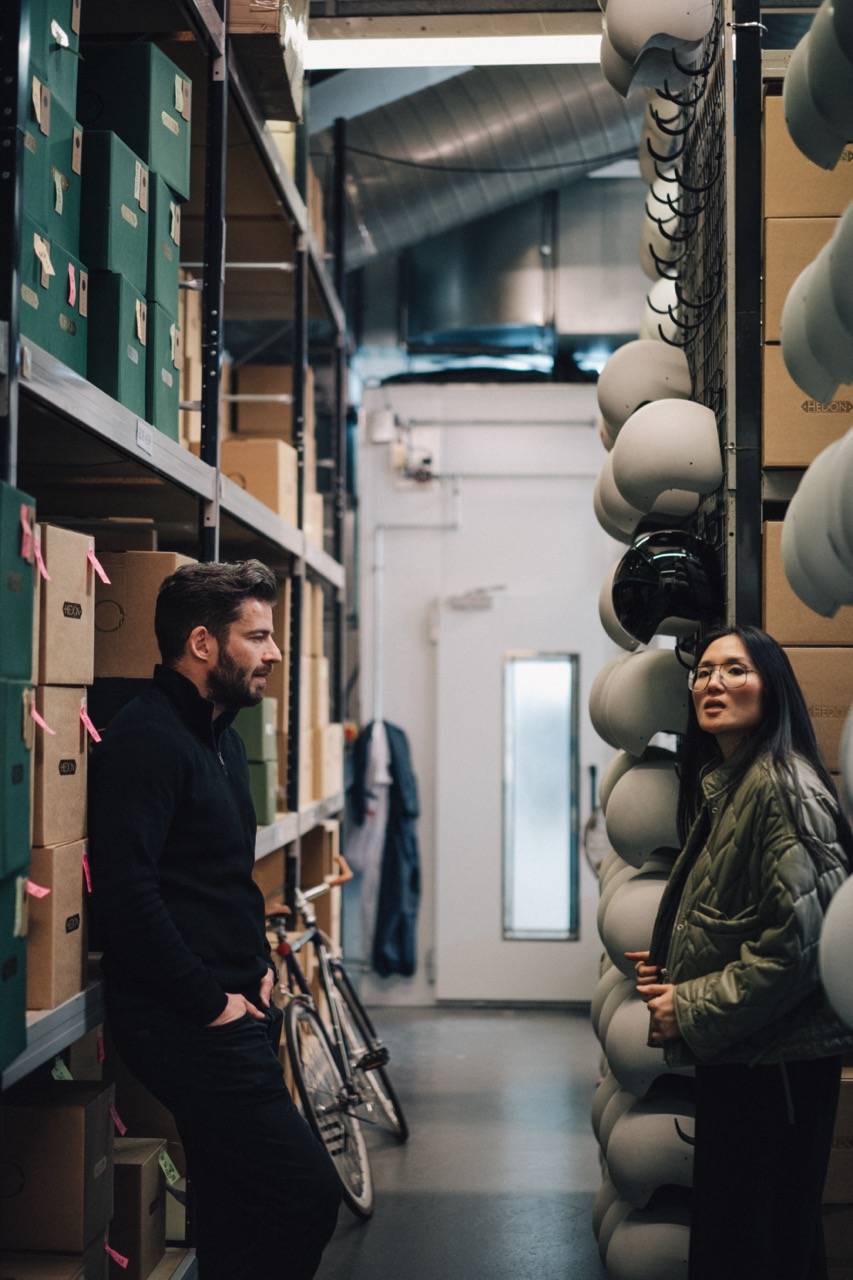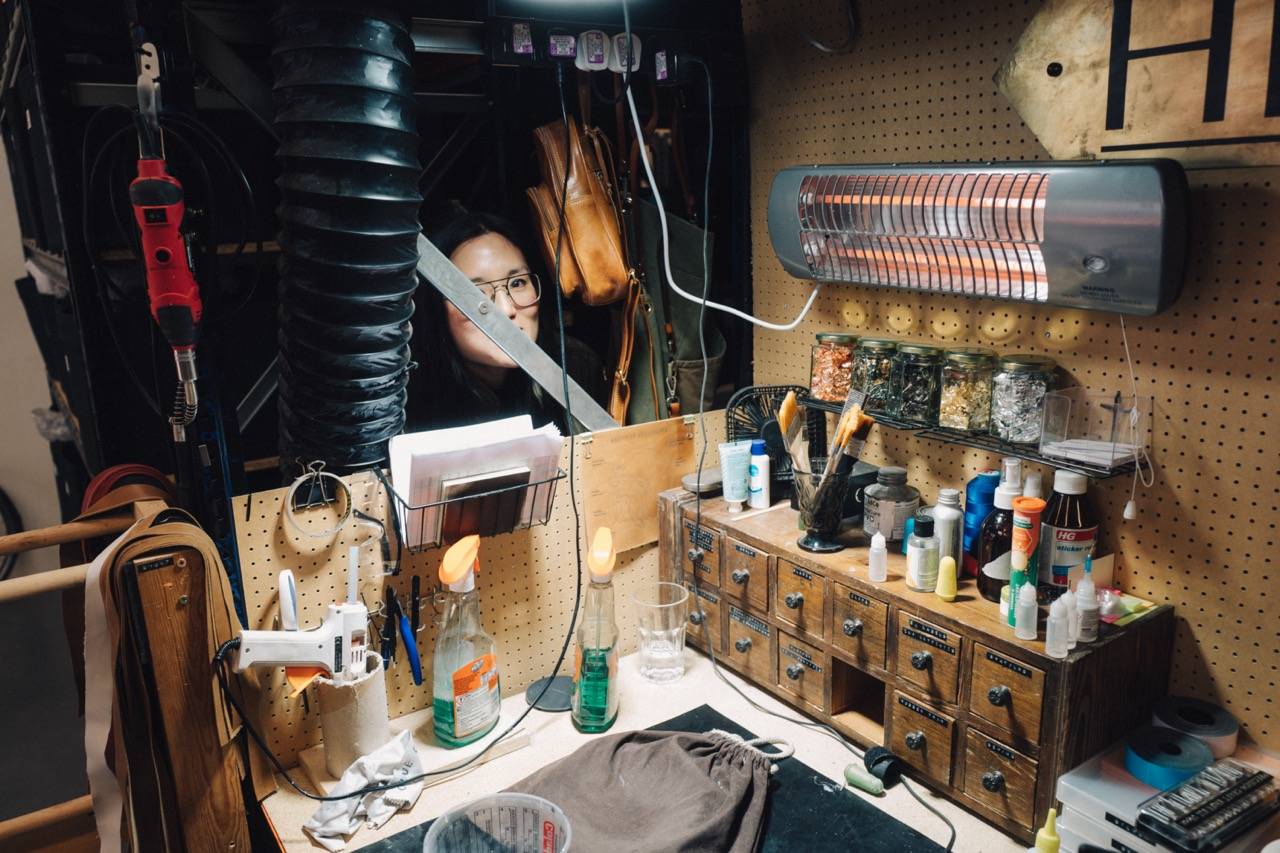 Creativity lurks in every corner of our workshop. :)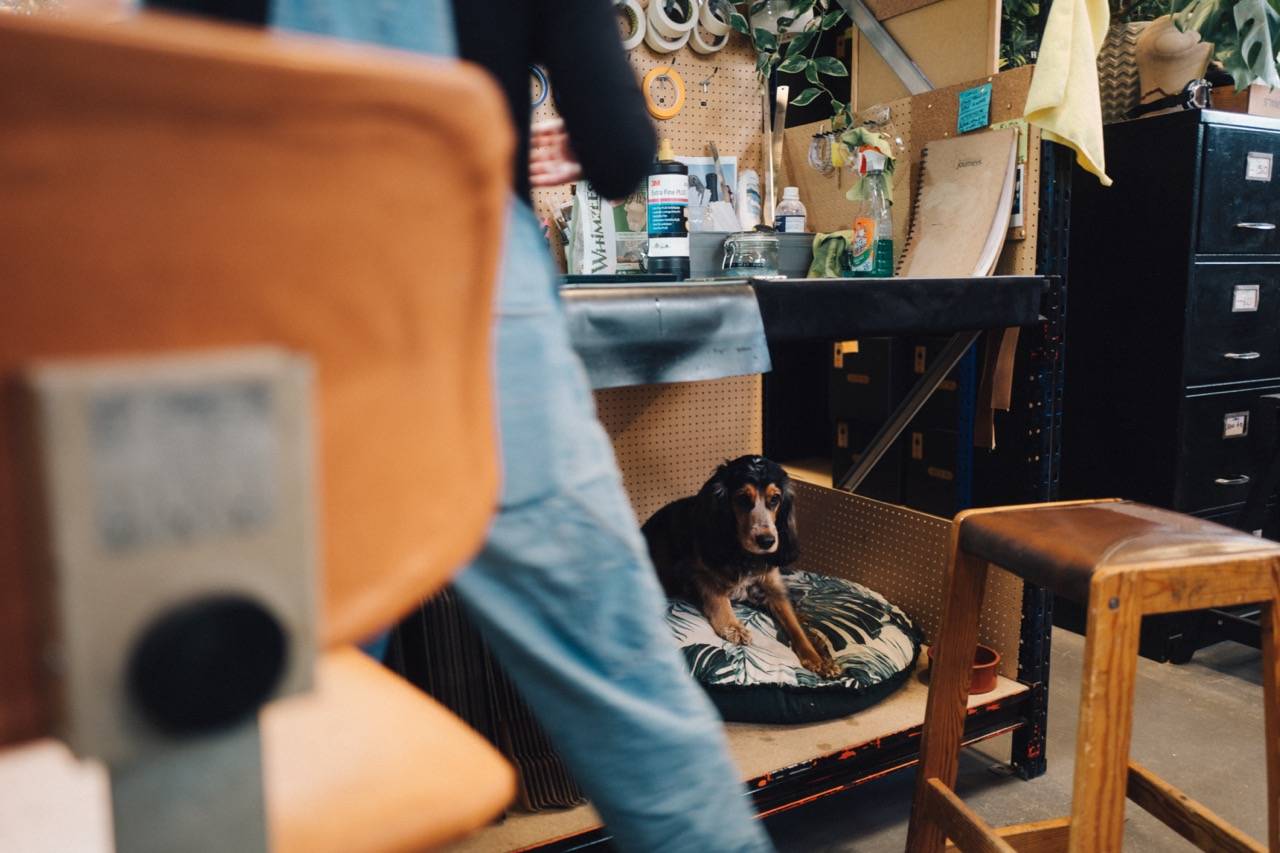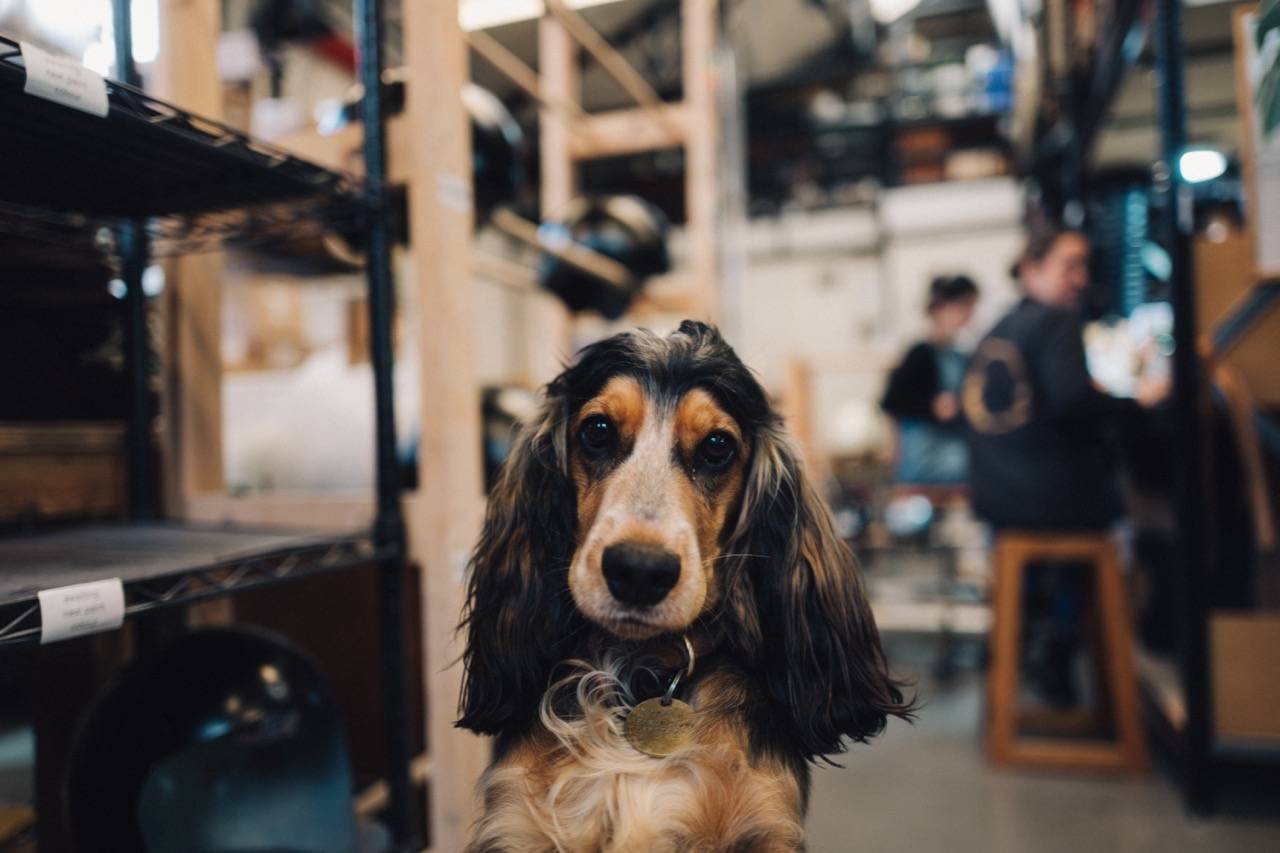 Keeping up and maintaining all the things that matter to the brand has not been easy on the Founders, but they still try to have fun whenever possible.
But nothing is ever possible without a great team and so here is most of our tiny team! All dedicated to bring you the best. #thehighisreal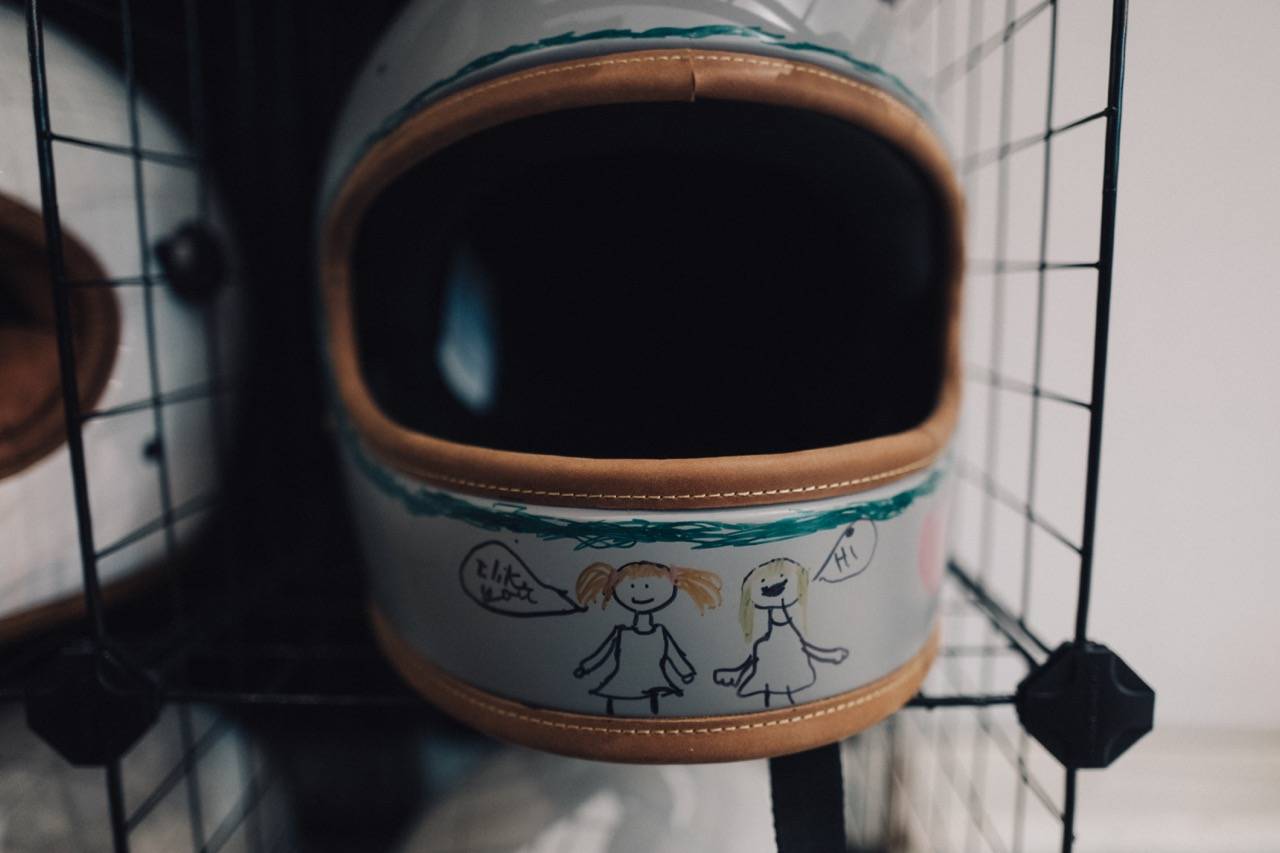 Looking to customise your helmet in your own special way? Look no further and let us make your helmet dreams come true.
Try out our 3D customiser for some ideas!