10 YEARS OF UNADULTERATED PLEASURE
RIDE HARD, WEAR PROTECTION
Time flies when you are having fun. It feels like just yesterday when our Hedon Founders embarked on this adventure with a vision to redefine helmet design and safety without compromising on style. Let us take you down memory lane and give you a window on how this adventure began and how it has been.
INCEPTION. It all started with a conversation over coffee, where a shared passion for motorcycles and design ignited a spark. With Reginald's extensive knowledge on helmet manufacturing and Lindsay's creative prowess, their love child HEDON was born. Driven by a relentless pursuit of pleasure and a commitment to craftsmanship, they set out to create helmets that not only offered the highest level of protection technically but also celebrated the beauty of great design and creativity. It was something they felt that they needed to do.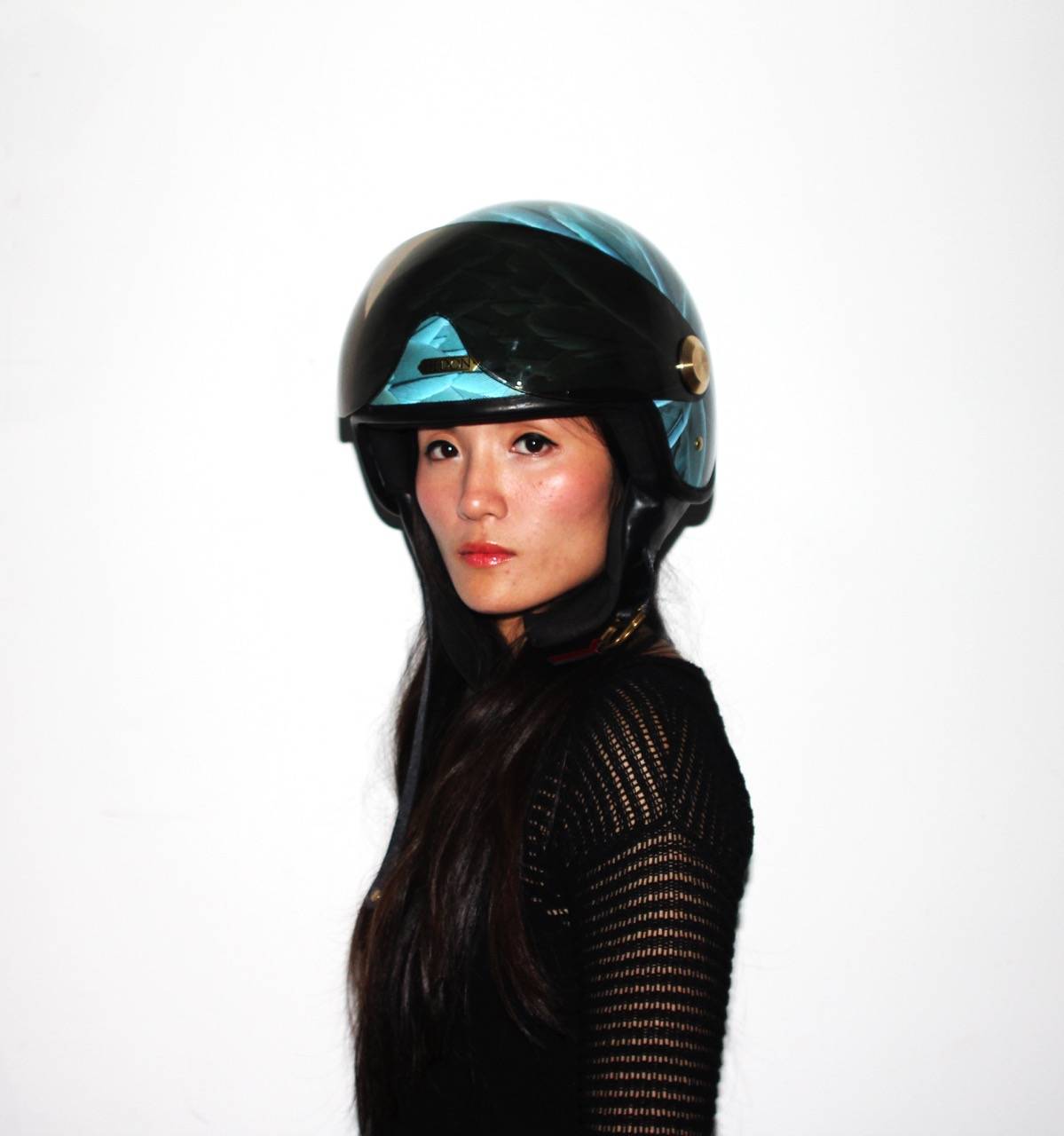 Let's not forget about one of their first iconic open face - the predecessor of our current Epicurist -The Dopa. Derived from the word dopamine. It came from a happy place and was inspired by the iconic Momo helmet.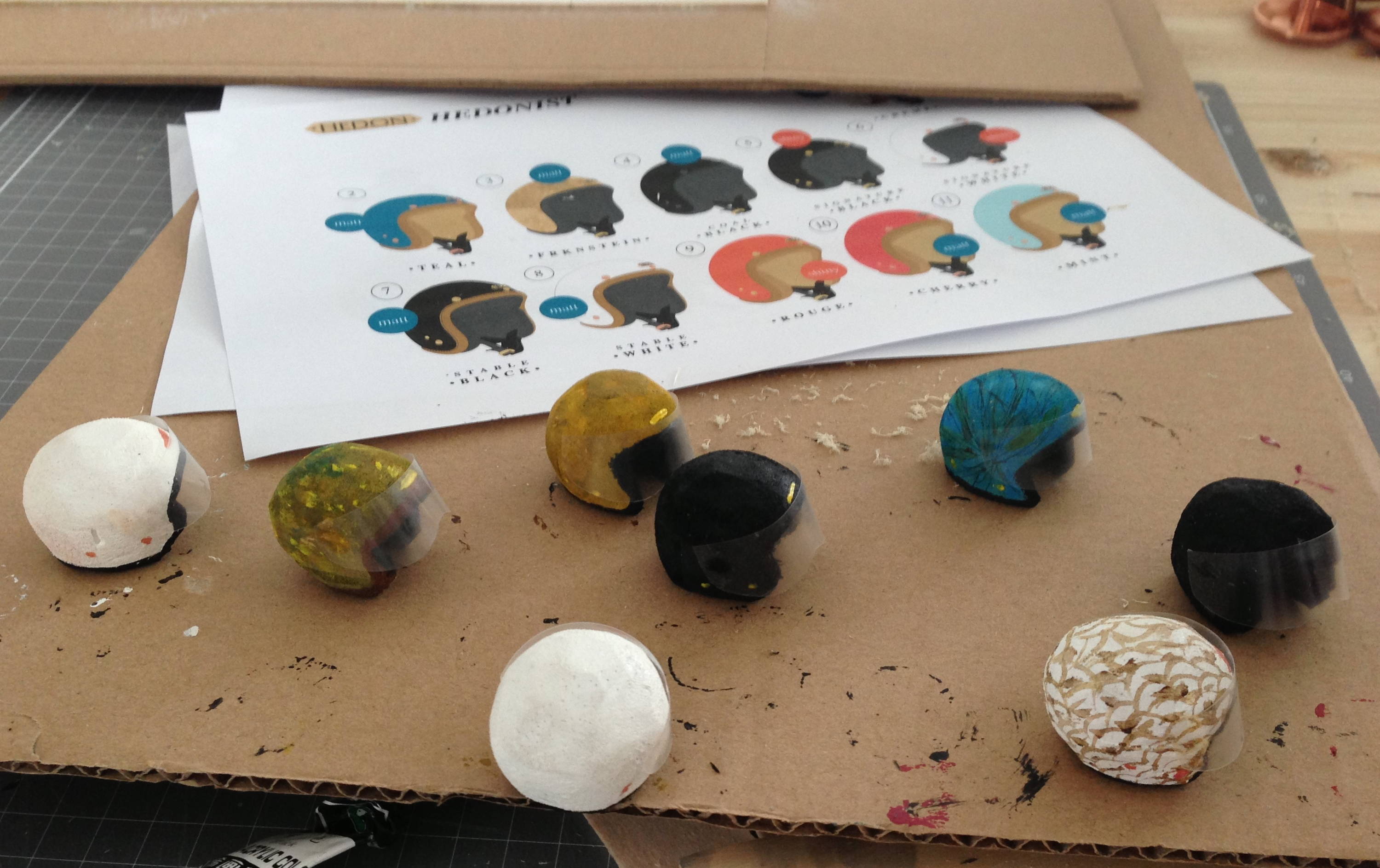 "Dreams were being carved out literally"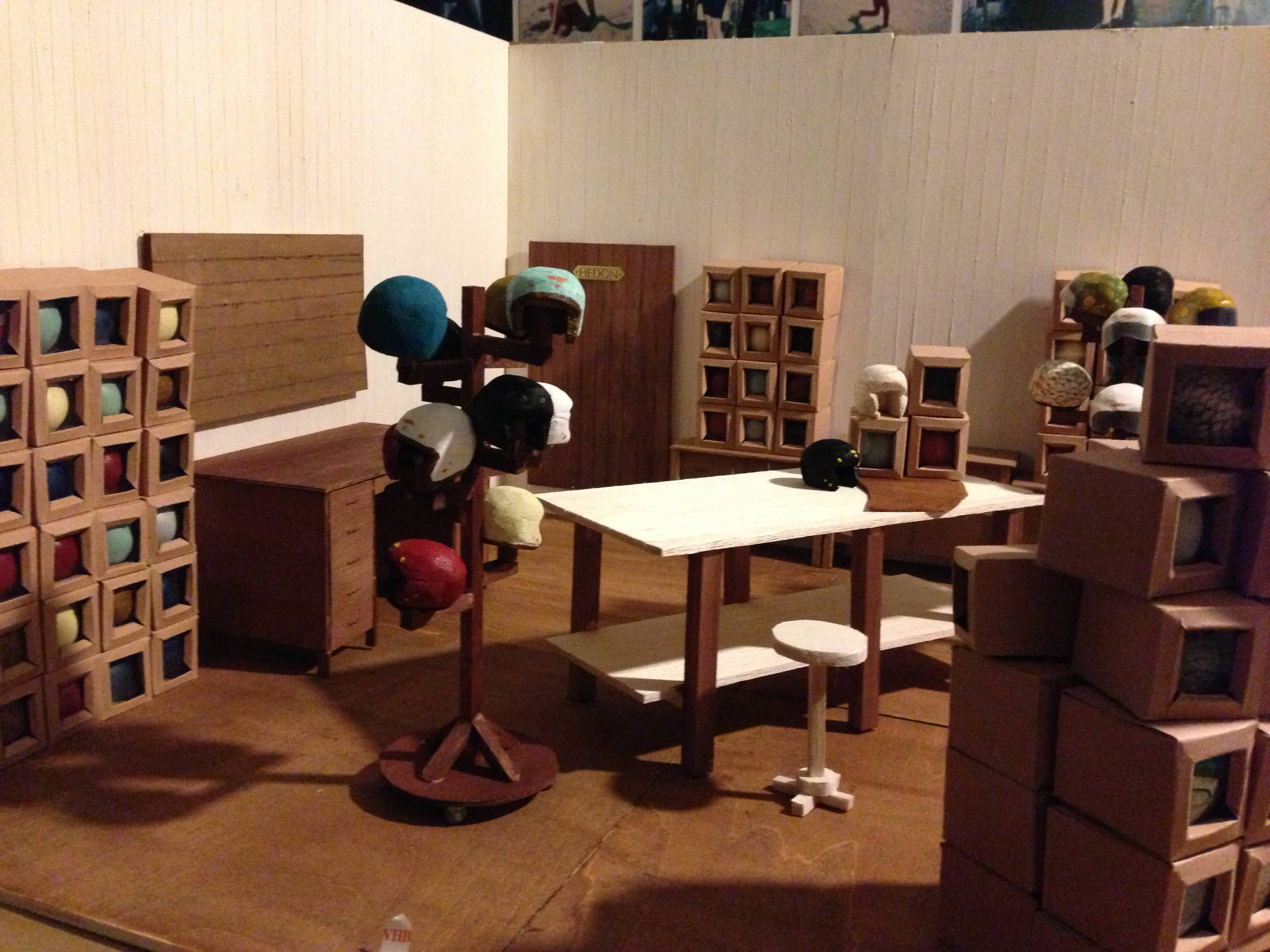 Dreams were literally being carved out, as they tried to figure out and imagine what it was like to present their ideas. Lindsay was wired and excited, for she was starting to materialise her fantasy of designing her own products and vision without having to ask or pitch to a client or an employer, but to the world, on her own terms. It was very important to her to make her own custom furniture and displays to showcase the helmets she worked tirelessly to create. She was absolutely dedicated to delivering the exact experience she had envisioned for the brand to their audience.
For a few years, she would come back from her full time job and work till midnight, every night. It was a tough but magical time.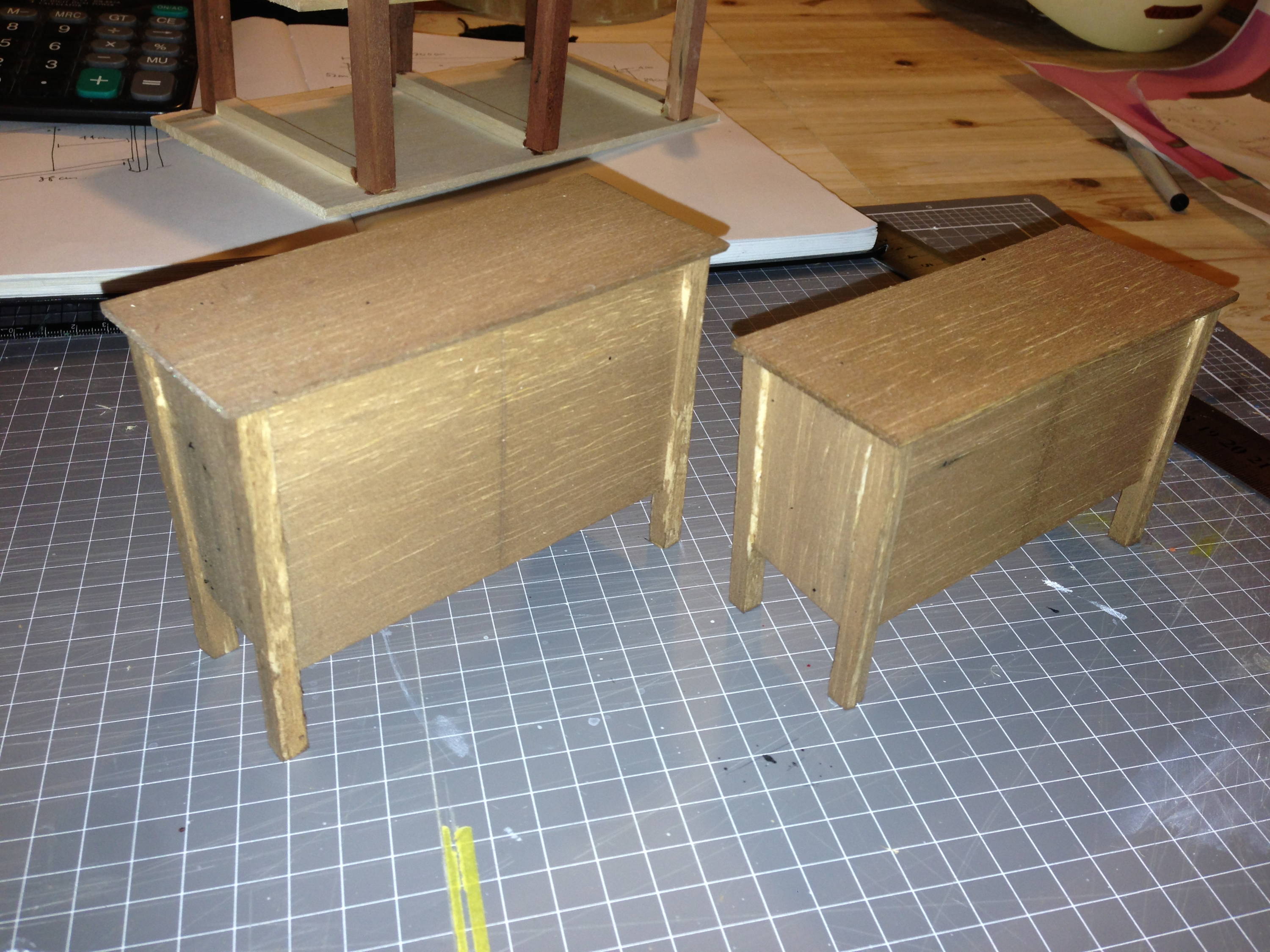 As Lindsay poured her creativity into the designs, it was Reginald who shouldered the immense responsibility of ensuring their creations met the most stringent safety standards. With his extensive knowledge and years of experience in the world of helmet manufacturing, Reginald played a pivotal role in turning their dream into reality.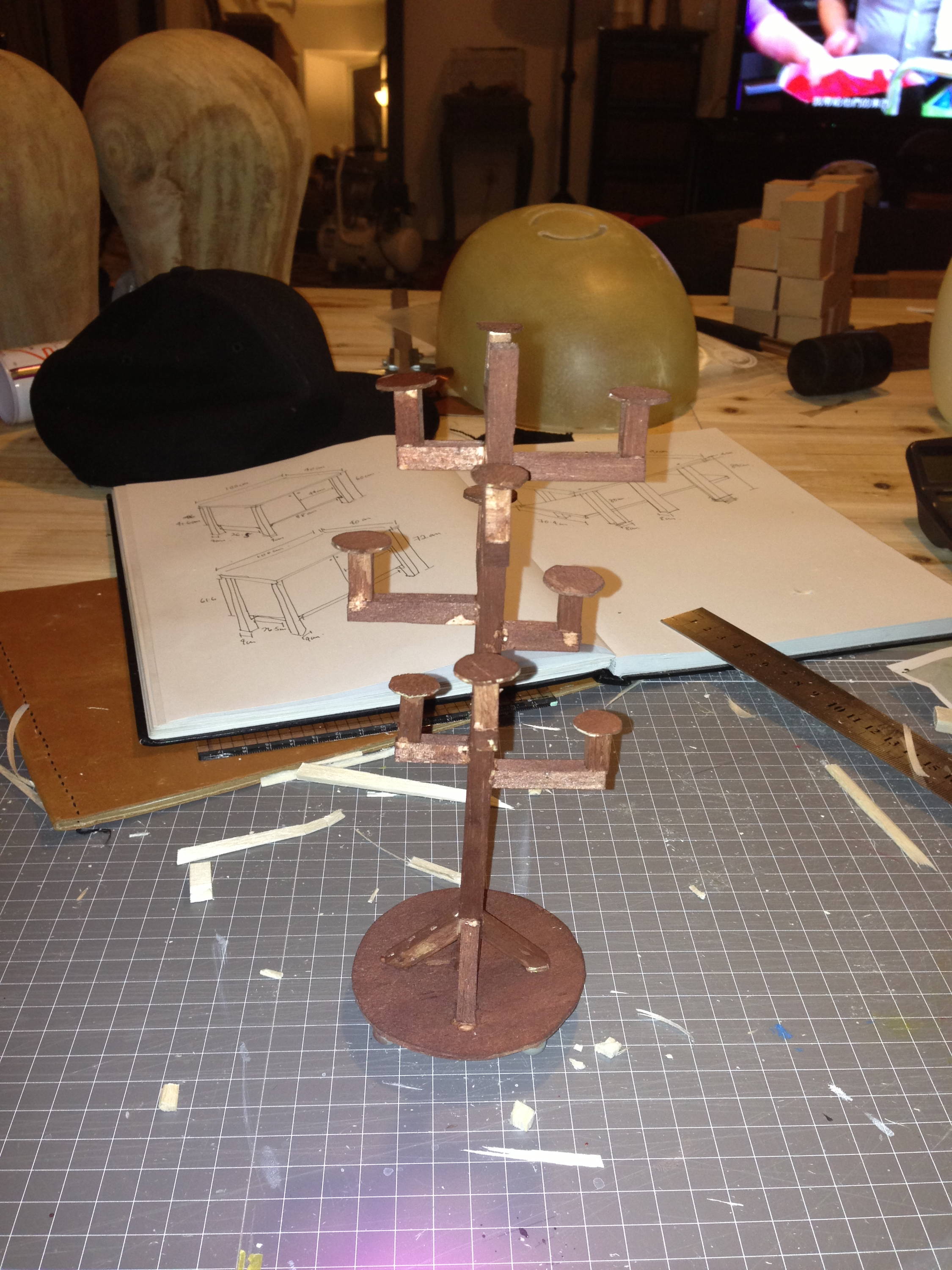 Once all the moulds were finished, production samples were sent off for stringent testing for ECE and DOT certification. The moment that they passed and achieved the main goal of safety, it was game time. They set off on their mission to build and carve out life size versions of their miniature furniture and decor to launch at the biggest and most prestigious motorcycle show in the world. EICMA 2013 in Milan.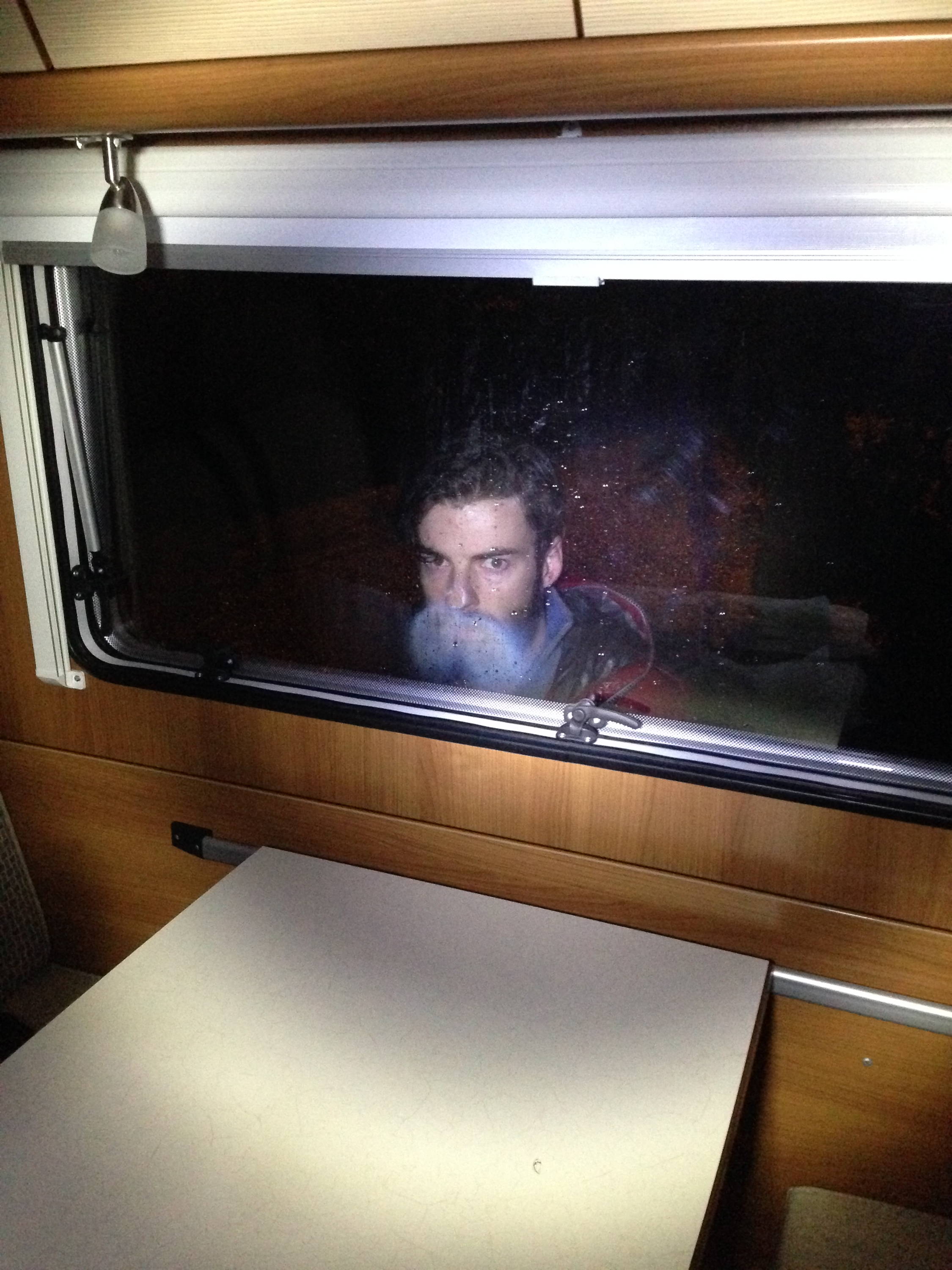 They had spent all their savings, everything they had to pursue this dream. Everything was on the line and they knew it. But it was a risk they knew in their hearts that they had to take.
Anxiously but also eagerly, they packed up all their dreams in a rental RV to make their way to Milan.
"They had spent all their savings, everything they had to pursue this dream."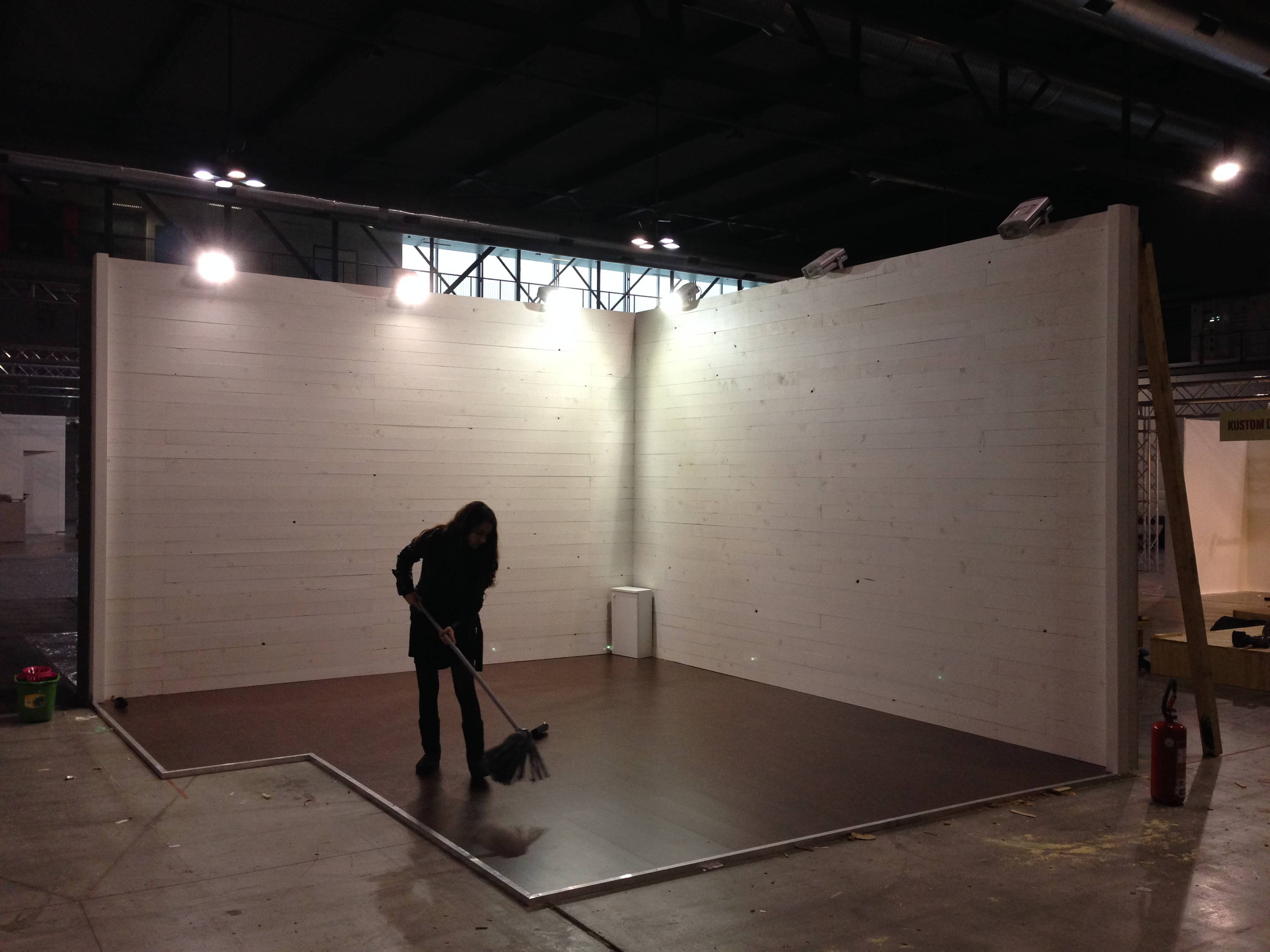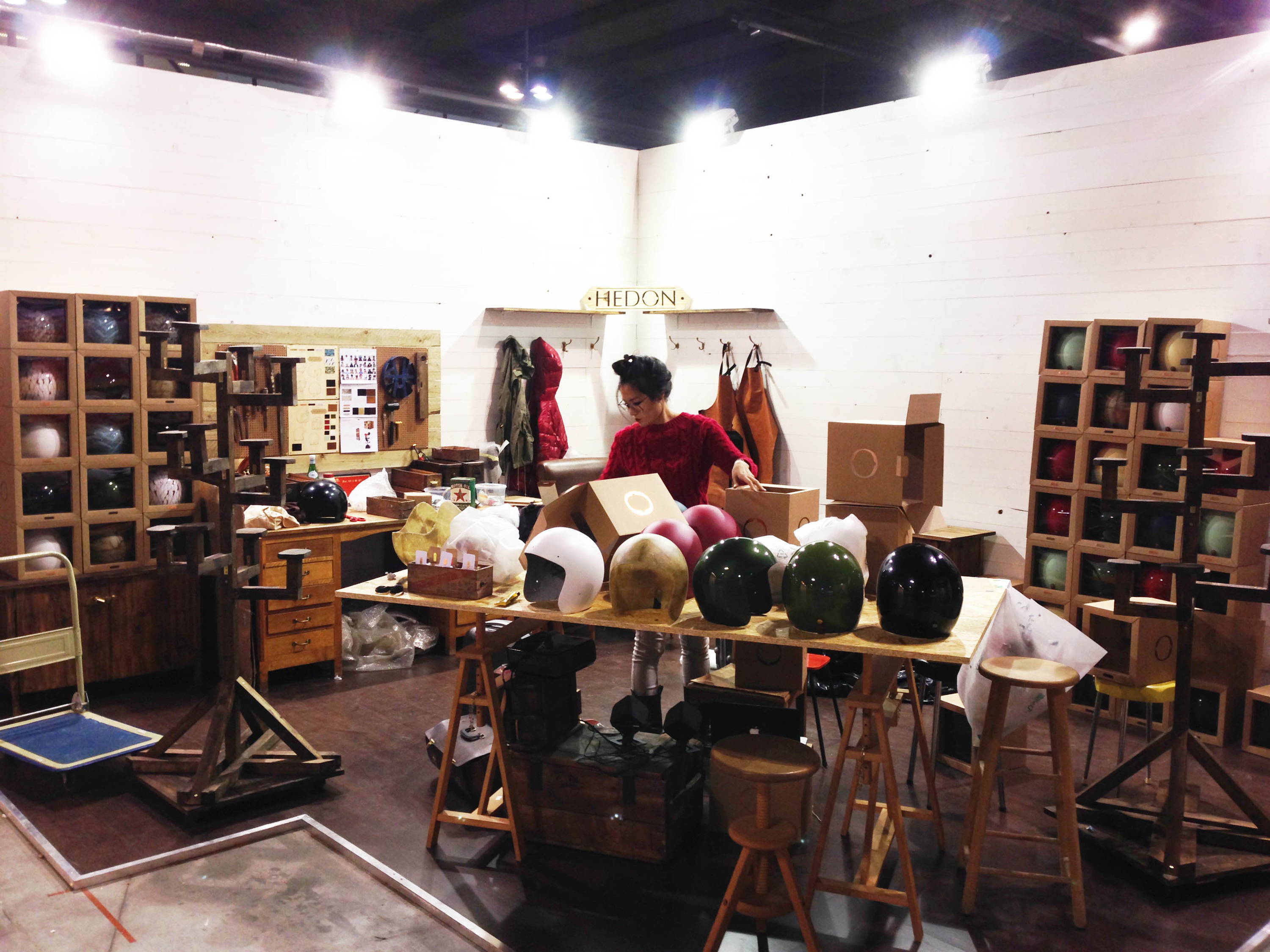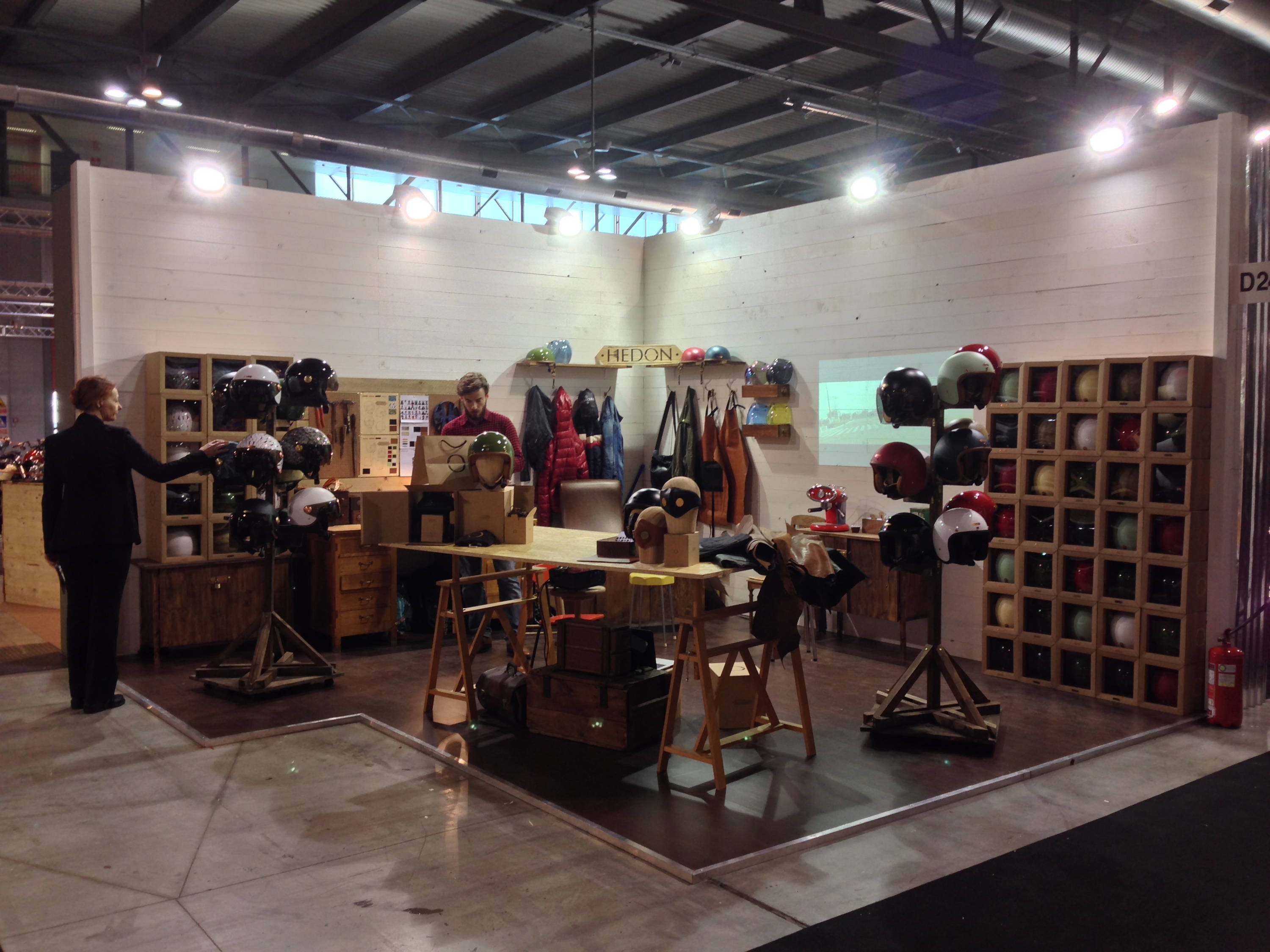 EICMA 2013. Hedon's official launch to the world. They appeared out of nowhere and no one knew who they were and what they were about. But from that moment on, the rest was history. In the realm of safety gear, where precision and style must seamlessly coexist, Lindsay and Reginald's partnership became an undeniable force to be reckoned with. Their collaboration breathed life into a new era of helmet manufacturing, one where safety and aesthetics harmonised effortlessly, promising riders not just protection, but a style statement that could not be ignored. The relentless pursuit for pleasure had officially begun.
THE EARLY DAYS - They have fond memories of the early days when they were crafting helmets in a small workshop that they built single-handedly, pouring their hearts into each piece. Lindsay had also just given birth in the process to their first child and it added both difficulty and joy. They faced challenges, but that only fuelled their determination.
"They appeared out of nowhere and no one knew who they were and what they were about. "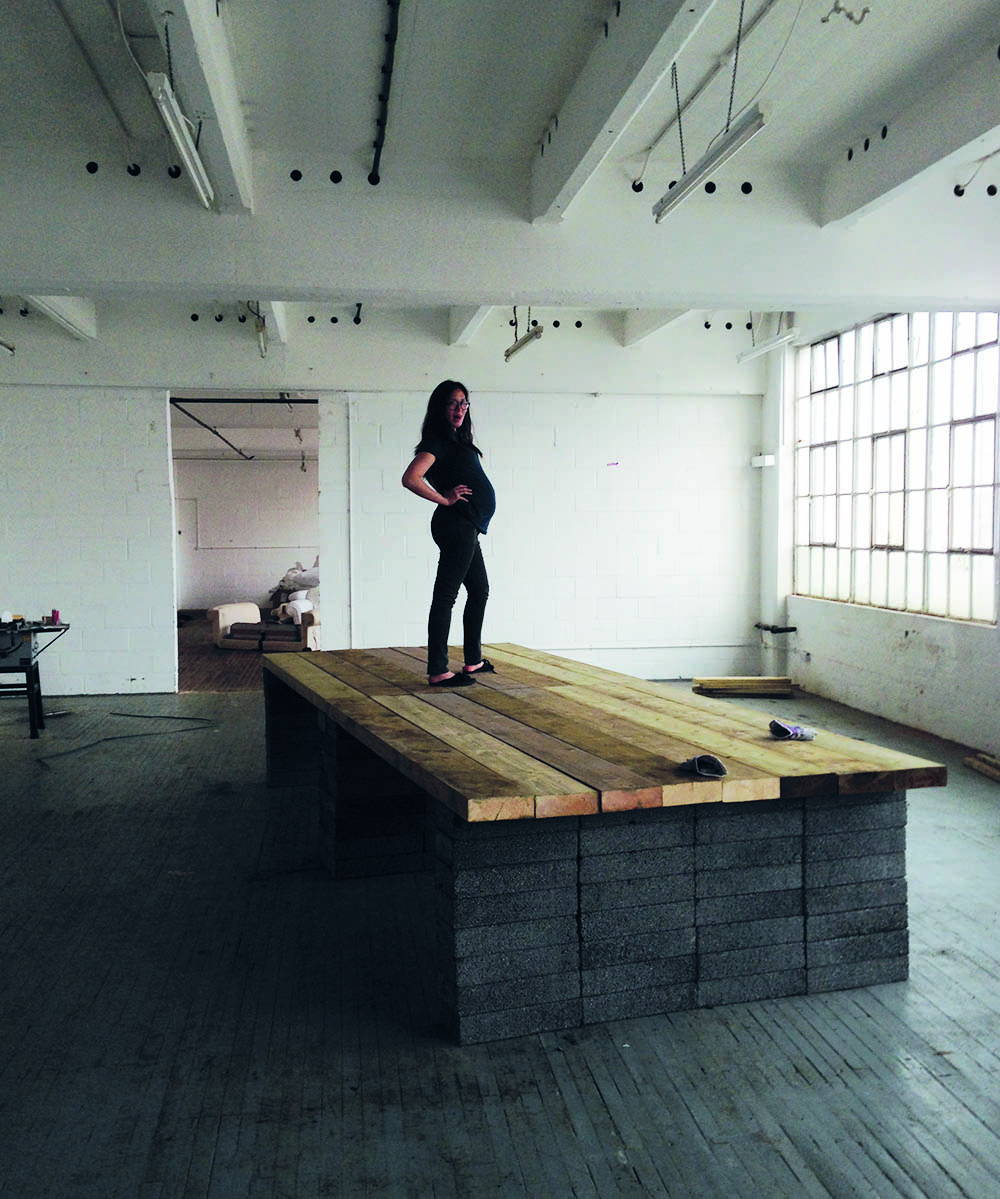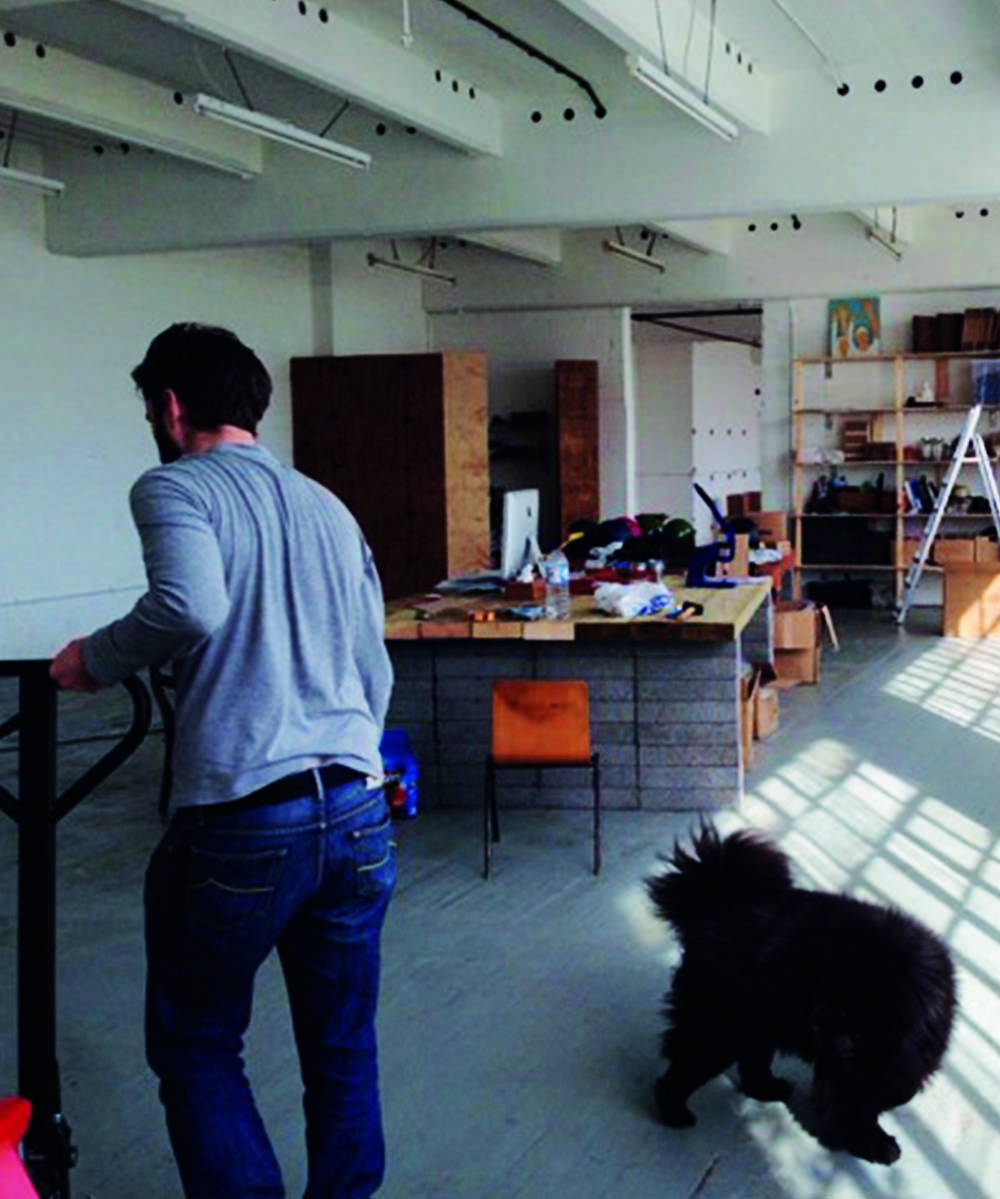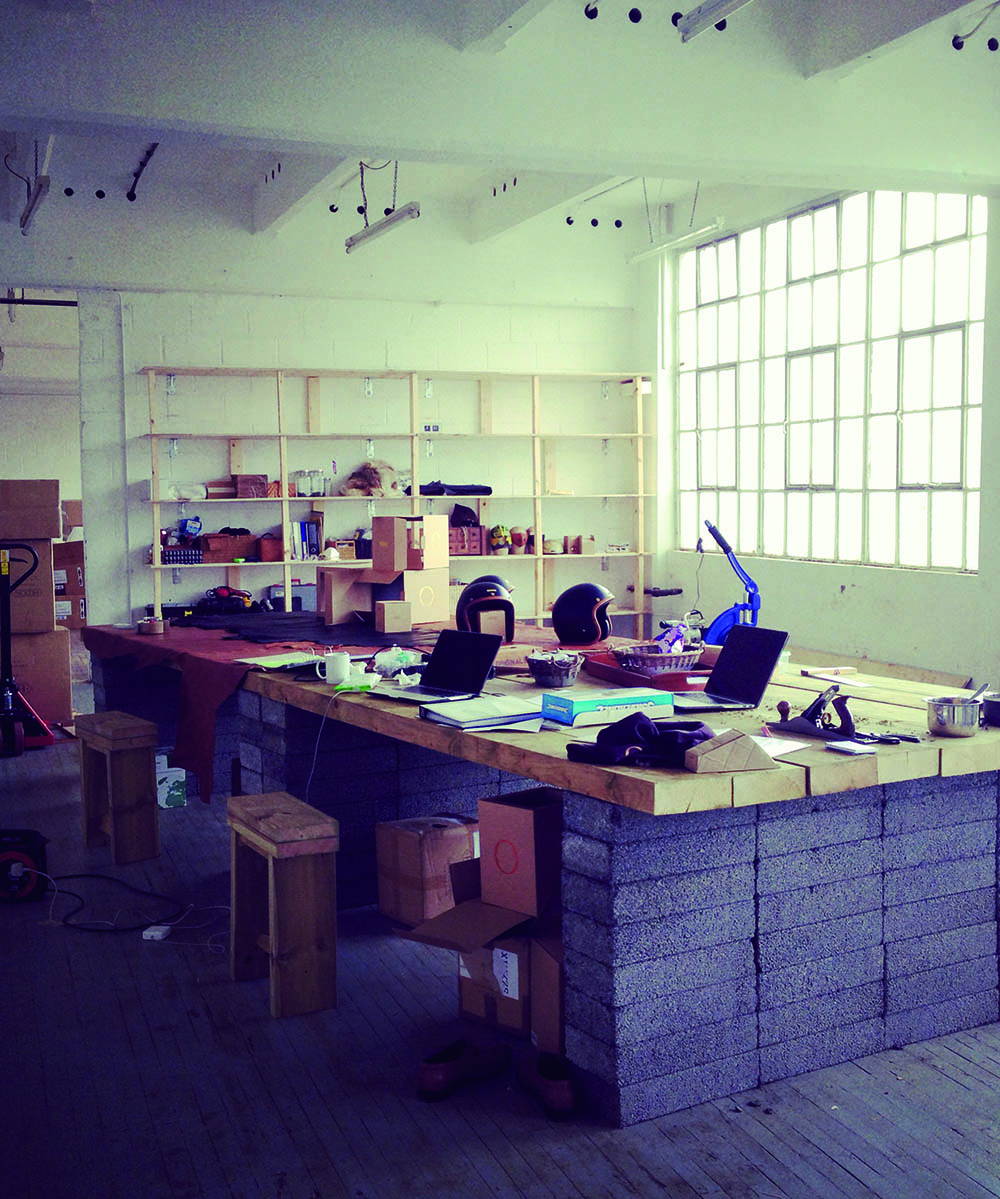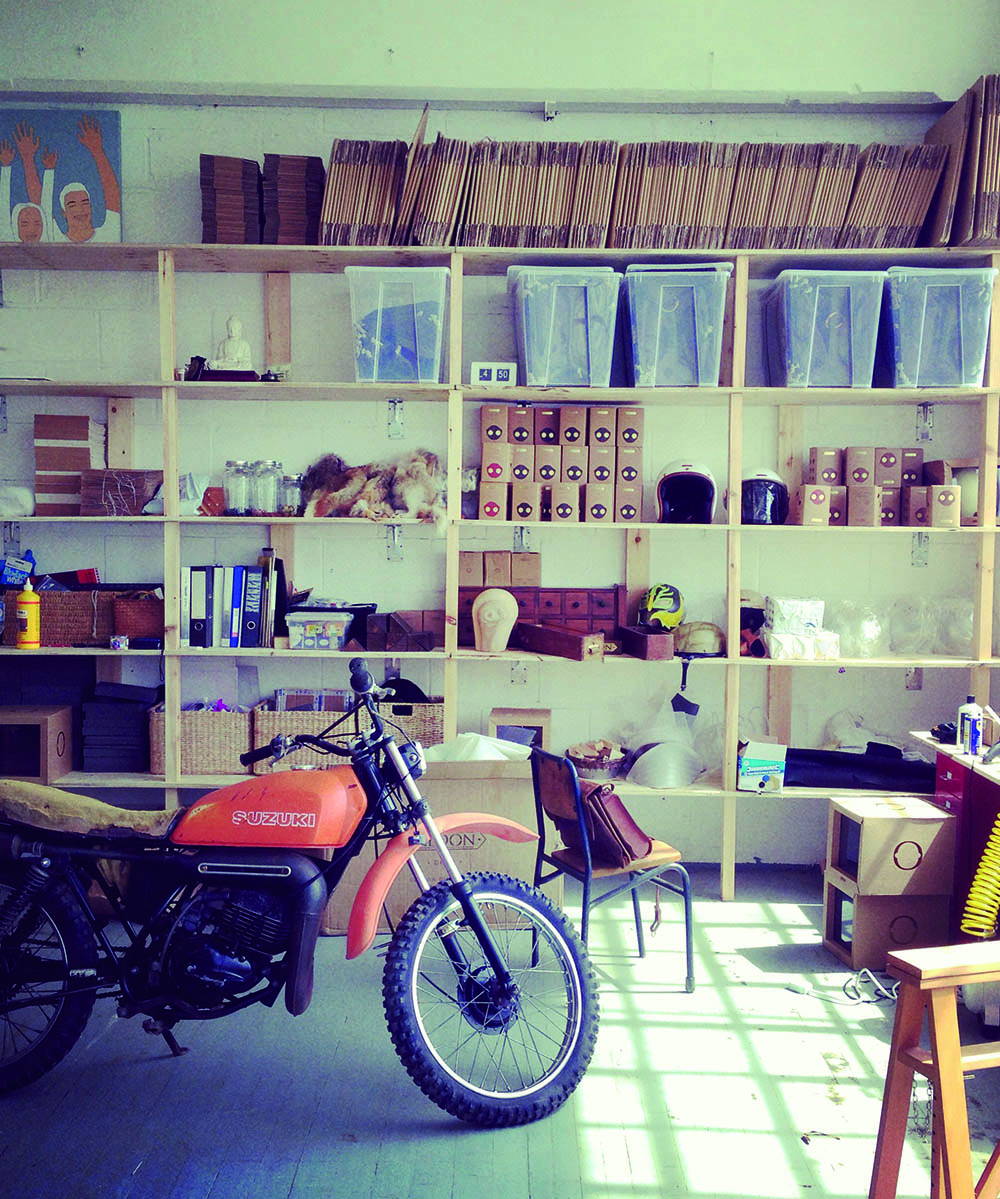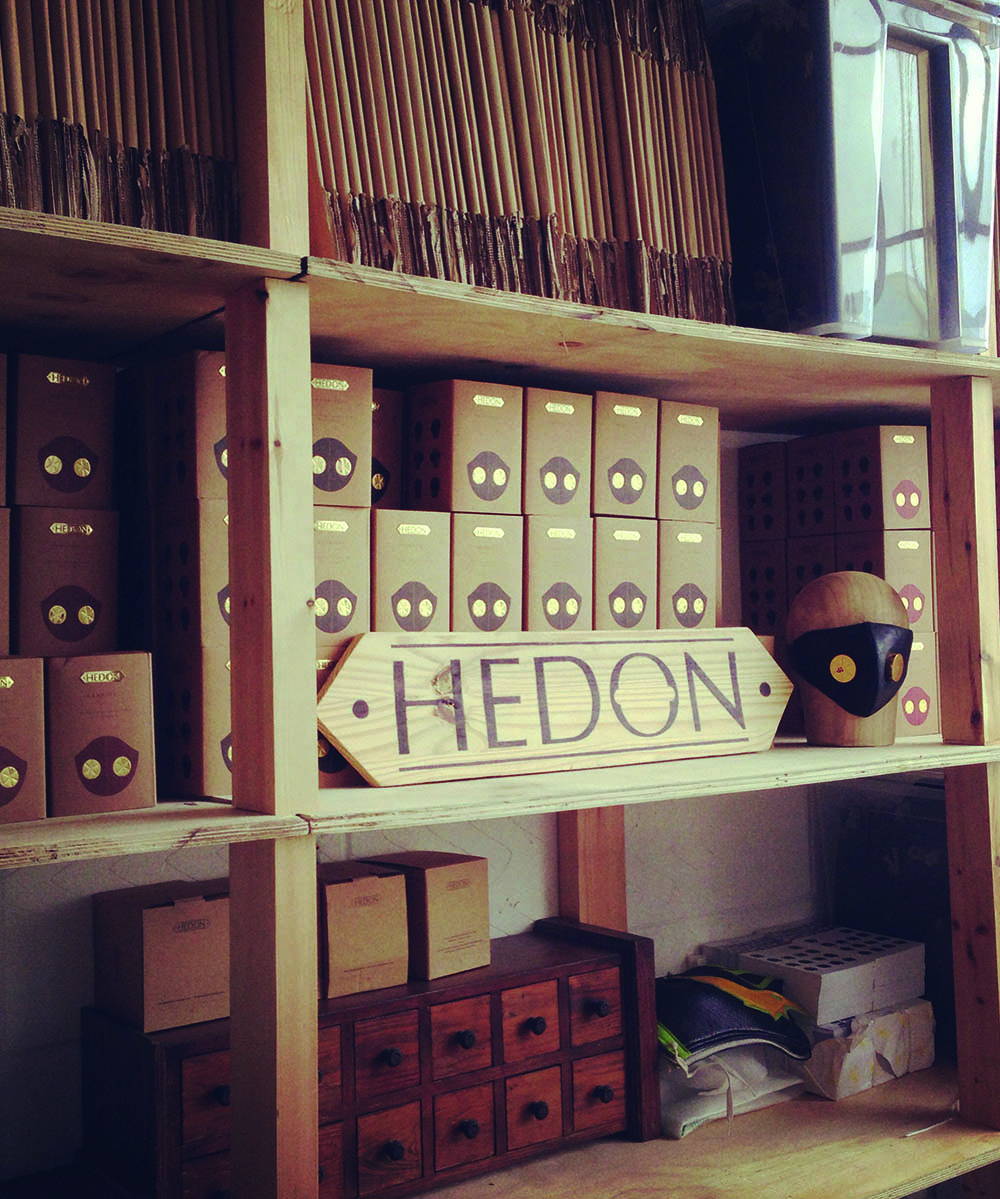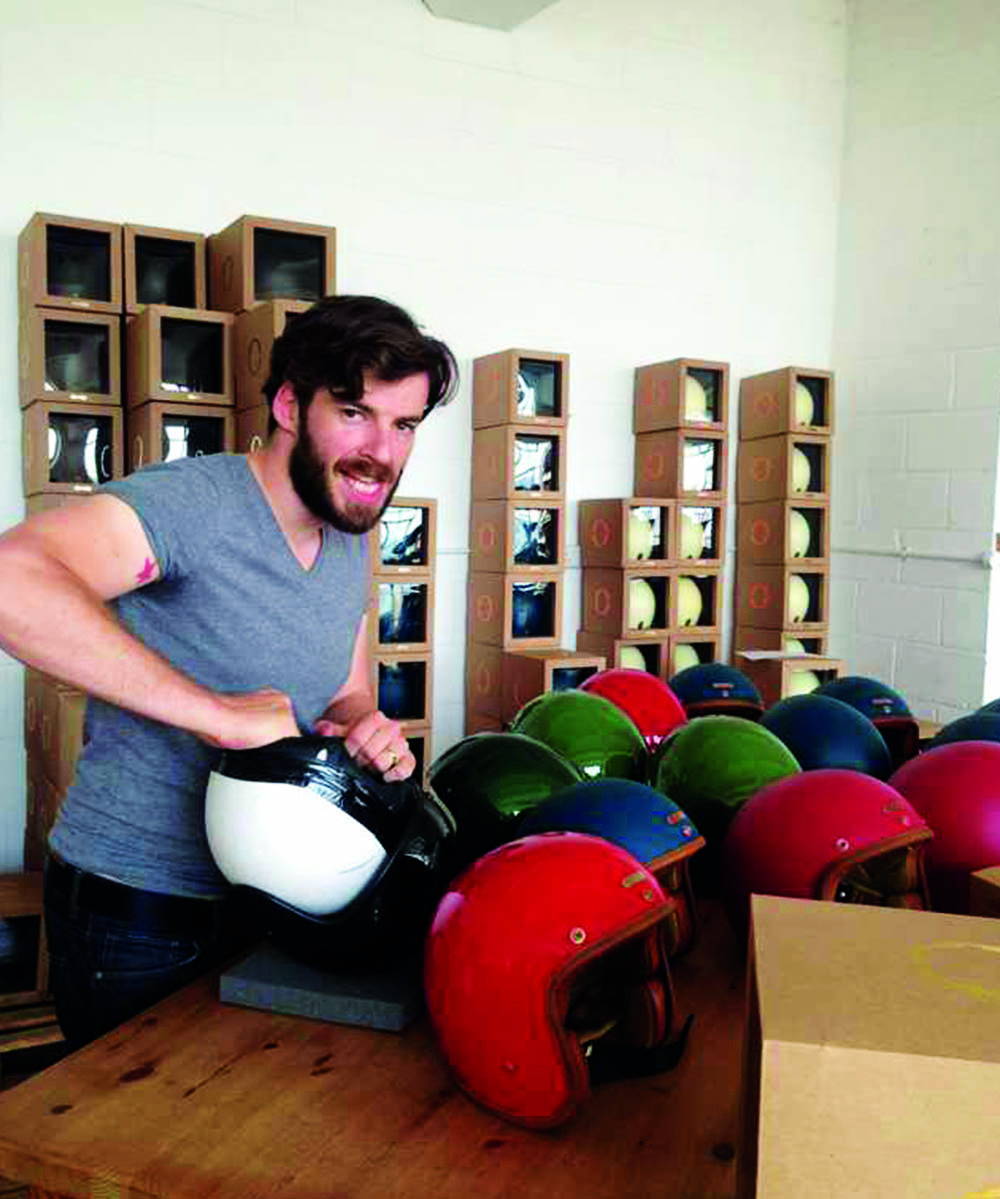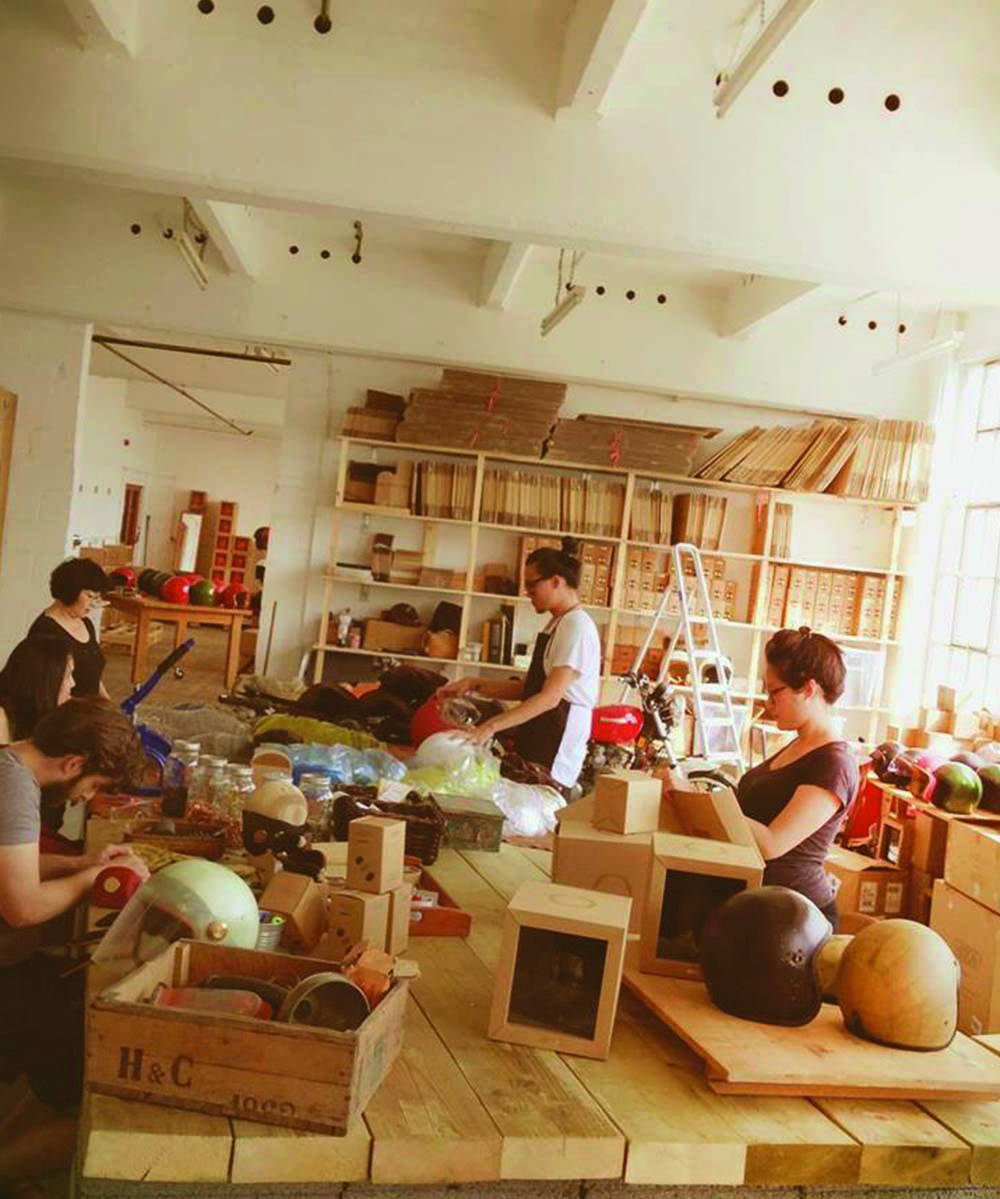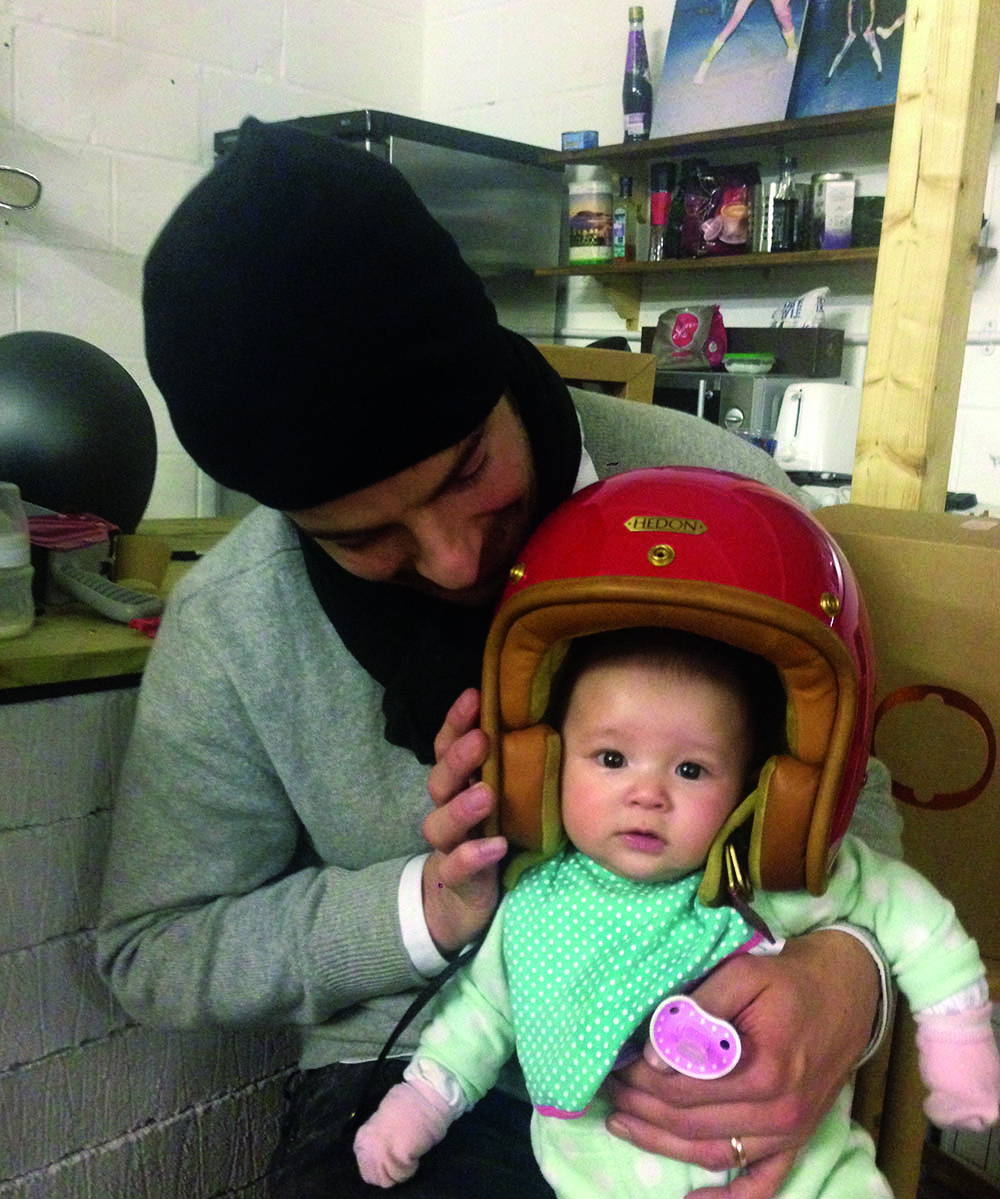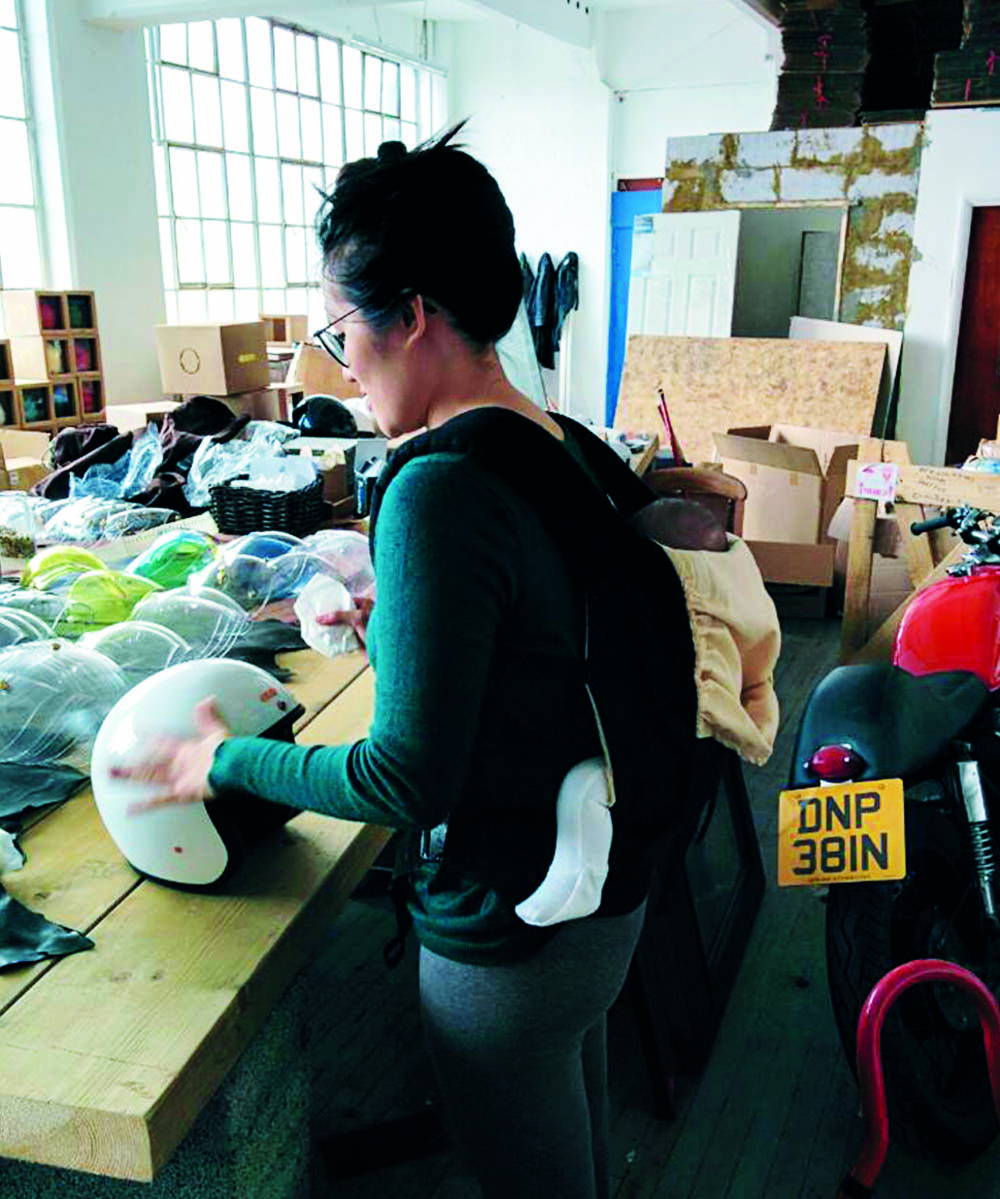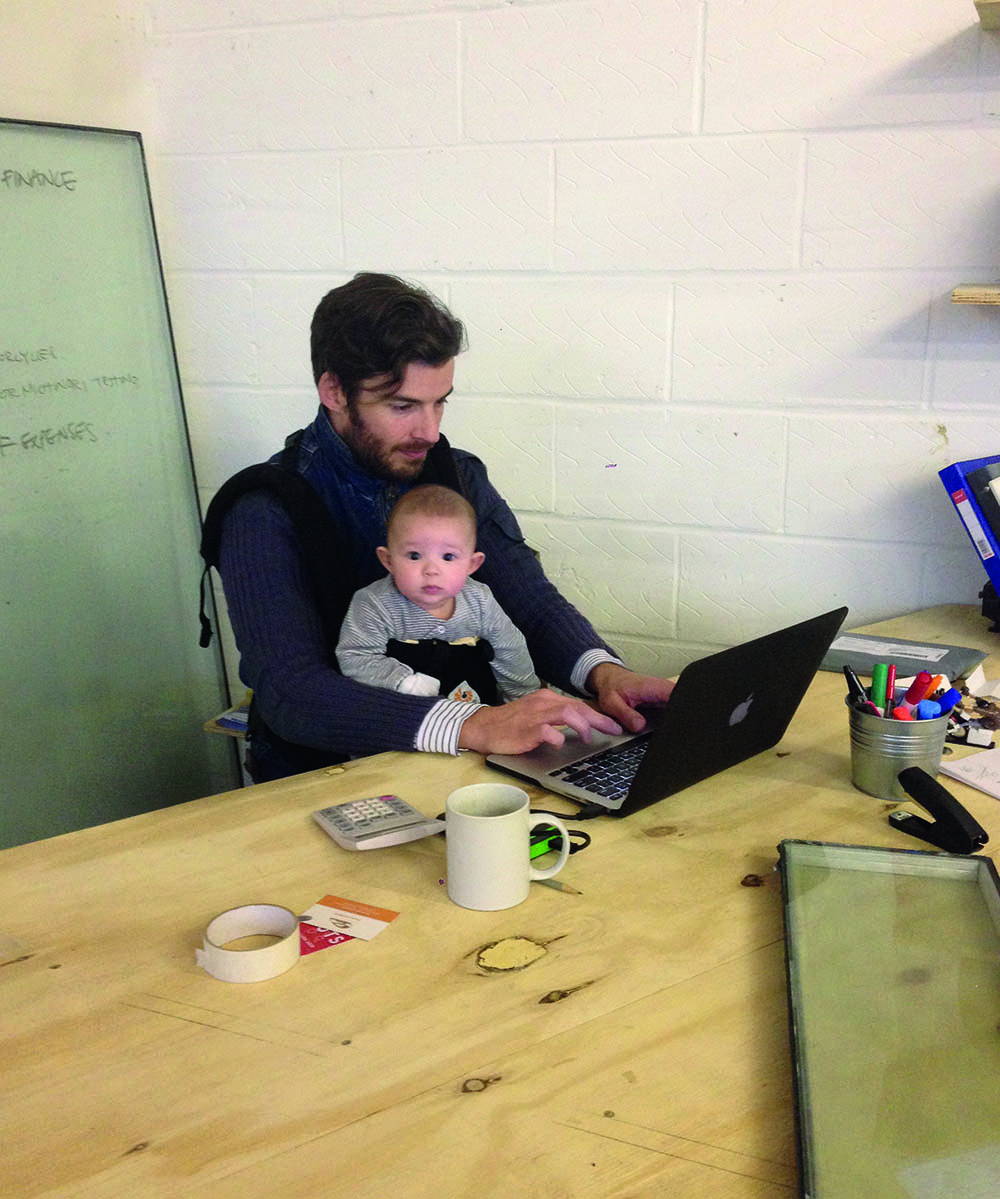 It was always a family affair...
One of their fondest memories is of a rider who told them how their helmet saved her life during an unexpected accident. These stories of their helmets saving lives motivated them every single day and helped them strengthen their grit.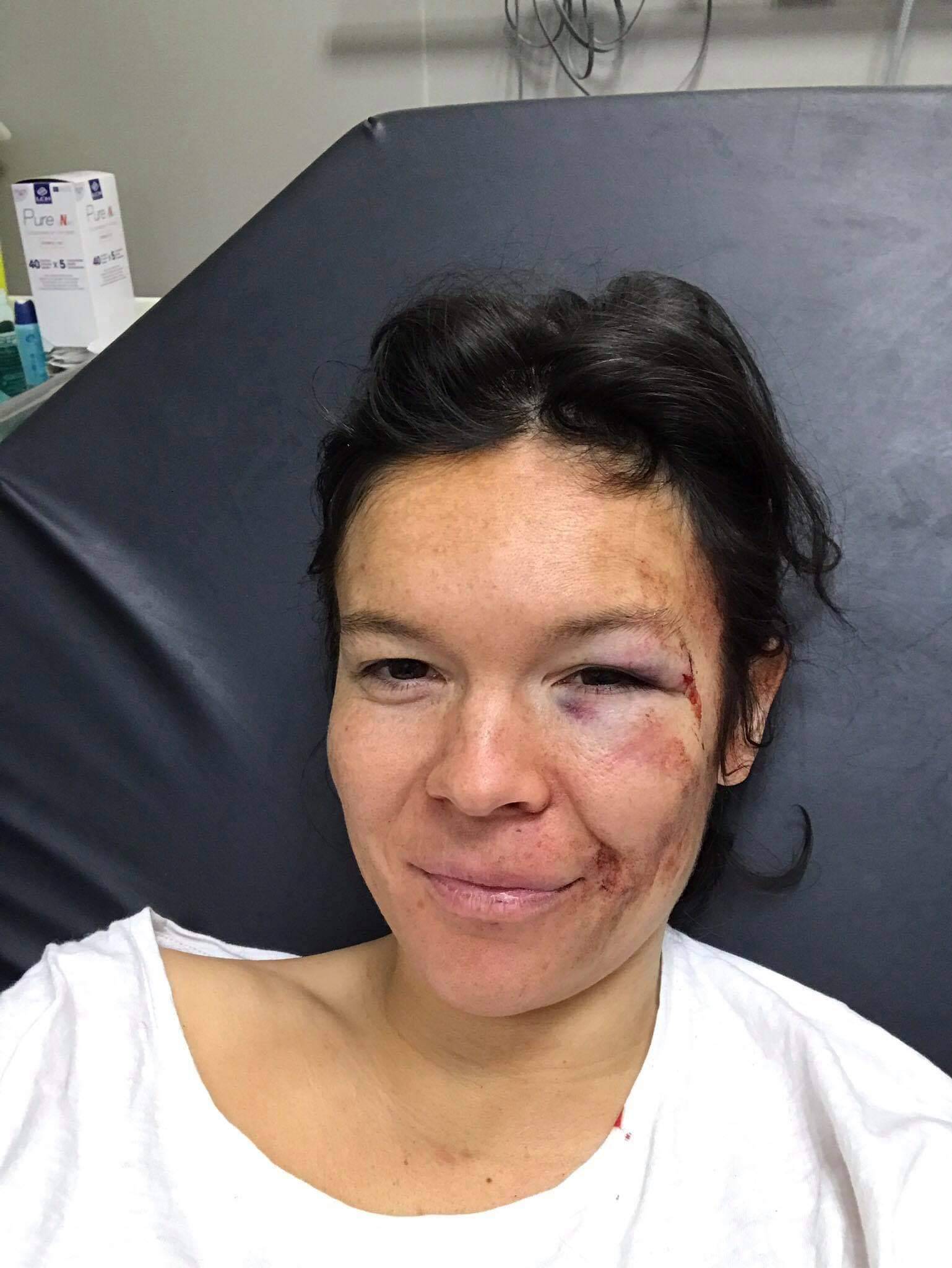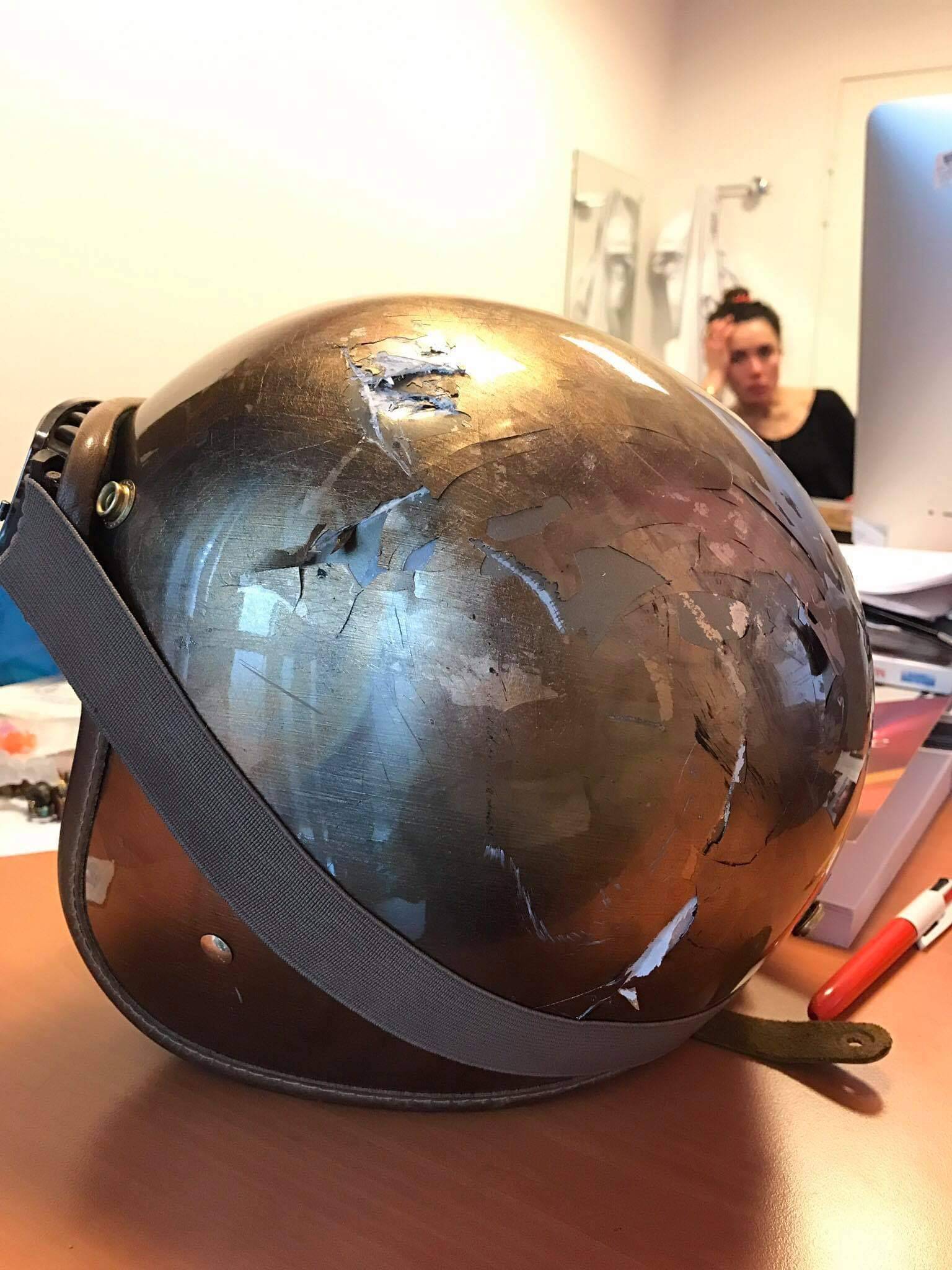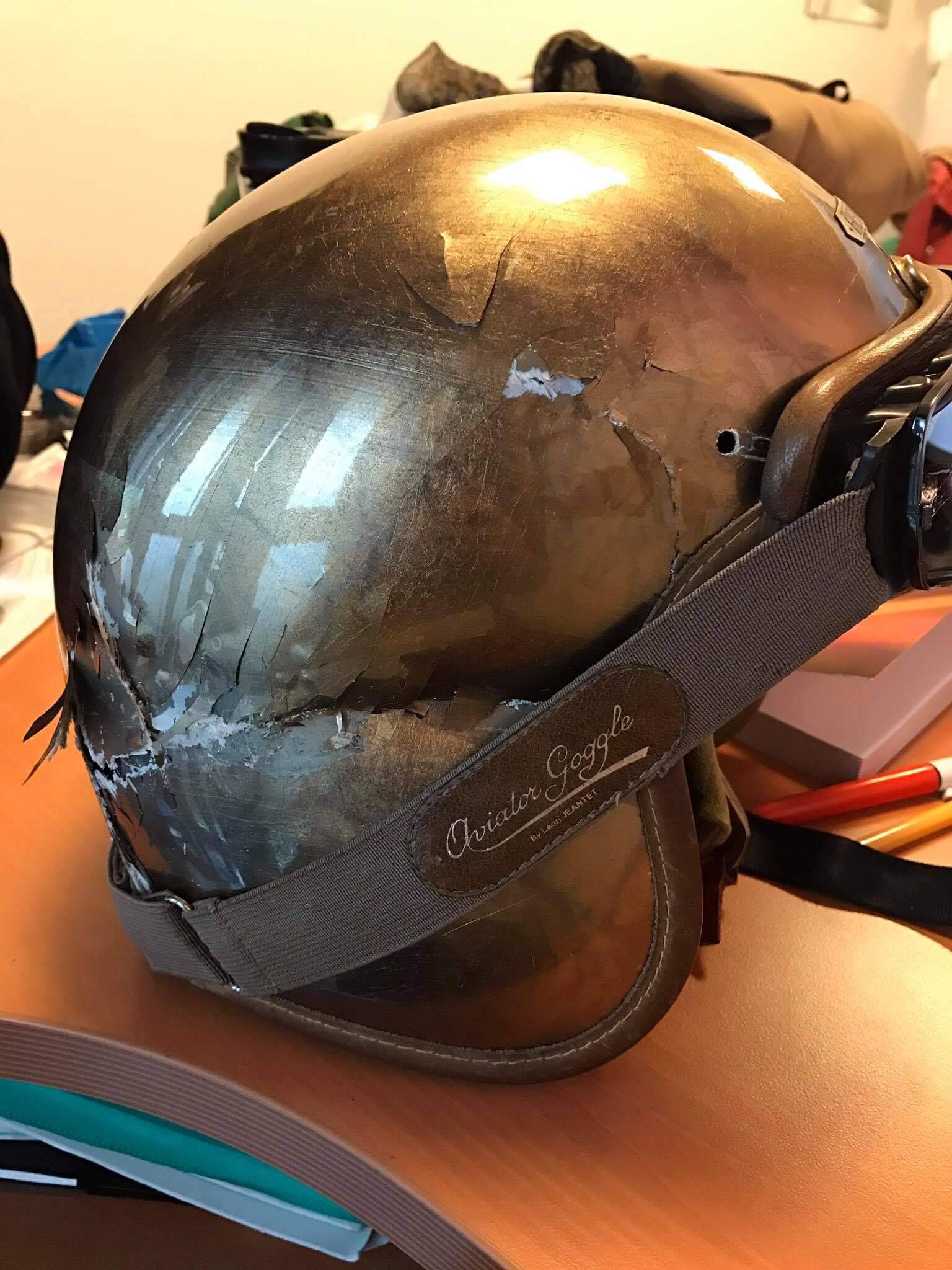 Many individuals, even in present times, have held the belief that our helmets prioritise aesthetics over safety, perceiving them as potentially compromised in protective capabilities due to their visually pleasing design. They (Lindsay and Reg), however, have always operated under the assumption that any helmet manufacturer would inherently prioritise safety as the foremost concern. This fundamental principle was self-evident to them, prompting them to focus their efforts on crafting helmets that not only met, but often exceeded, the existing safety benchmarks in the market. This commitment to safety has been their silent foundation, taken for granted, as they directed their energies towards the artistic aspect of their creations, a dimension they are equally, if not more, passionate about. Their helmets consistently adhere to and surpass the essential safety standards of ECE and DOT, aligning them with historical giants in the industry who they can now, proudly call peers. The seamless convergence of safety and artistry might appear implausible to some, but it is indeed a reality they have innovatively achieved. They stand as a testament that a harmonious coexistence of the two is attainable.
"The seamless convergence of safety and artistry might appear implausible to some, but it is indeed a reality they have innovatively achieved. They stand as a testament that a harmonious coexistence of the two is attainable."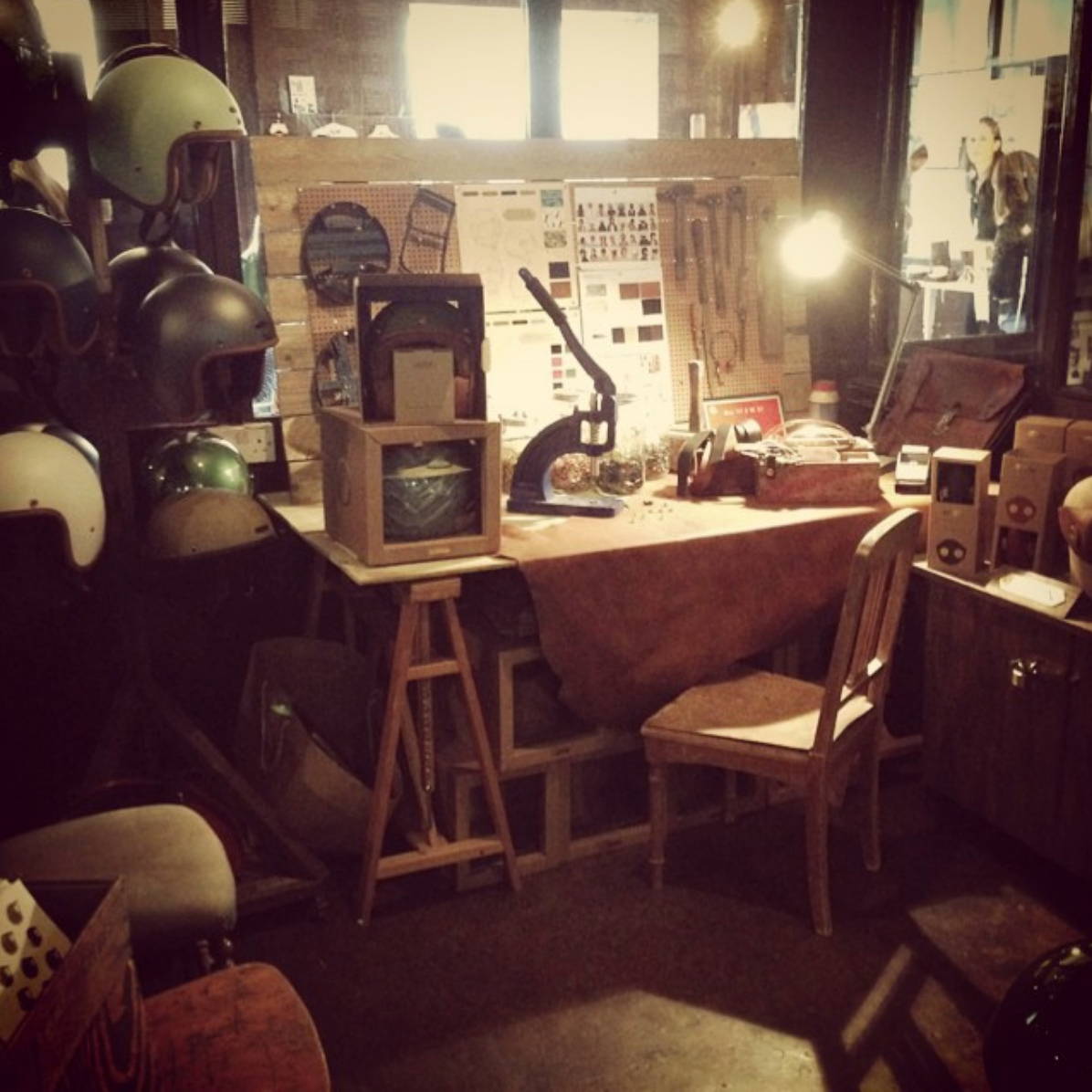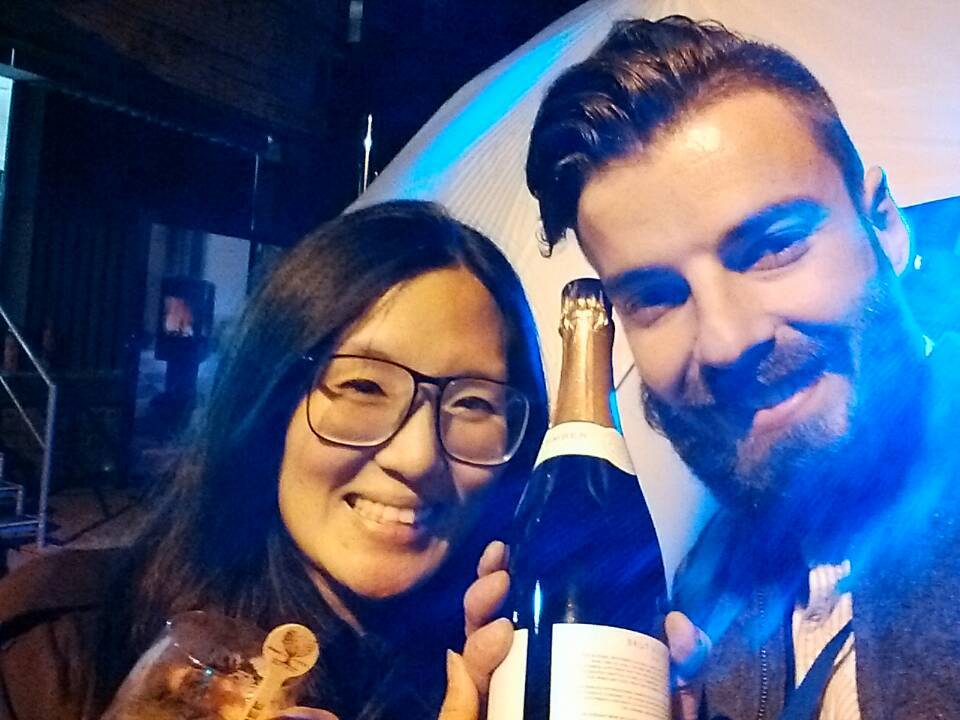 Best Accessory Award.
BEST OF BRITANNIA 2014
Best of Britannia - Celebrating British Design and Manufacturing. They are known for curating quality products crafted by the UK's most exciting makers. Lindsay and Reginald were told that they had the most interesting and beautiful accessories at this 2014 show. They had set up a small booth showcasing their handcrafted helmets and accessories.
The judges who made the decision to give them this award for "Best Accessory" were Harvey Nichols, John Lewis and Grazia.
Being chosen as the official helmet partner for the Distinguished Gentleman's Ride was a bucket list item checked. They love creating beautiful and functional products, but being able to contribute to a worthy cause while pursuing their passion was and still is the ultimate high. Witnessing their helmets worn by riders from different corners of the world, each sharing their unique experiences, and experiencing the joy created by rewarding these selfless warriors who raise funds for prostate cancer research and mental health is simply beyond words. It has made their work so much more meaningful. To date, they have donated over 600 helmets.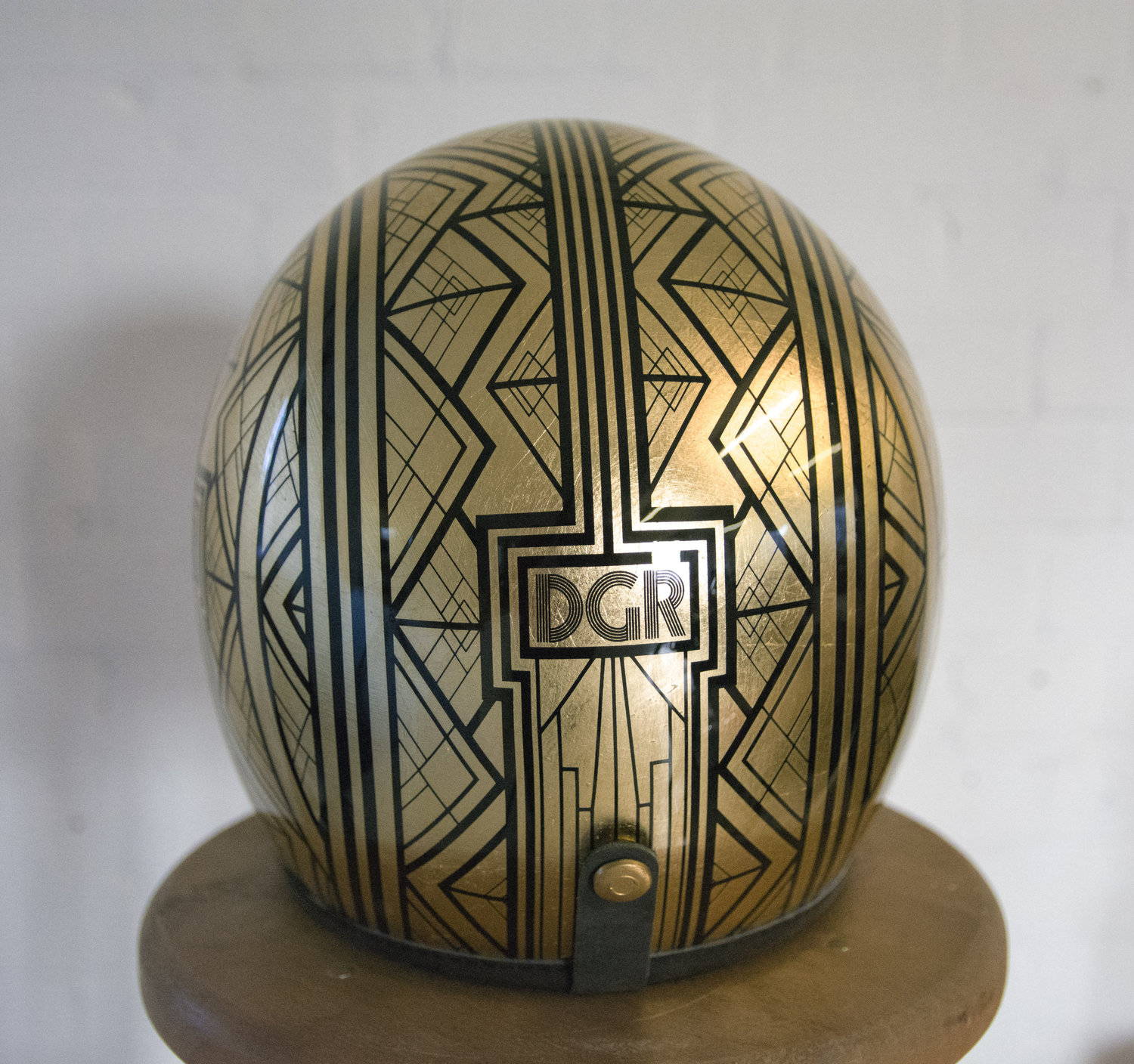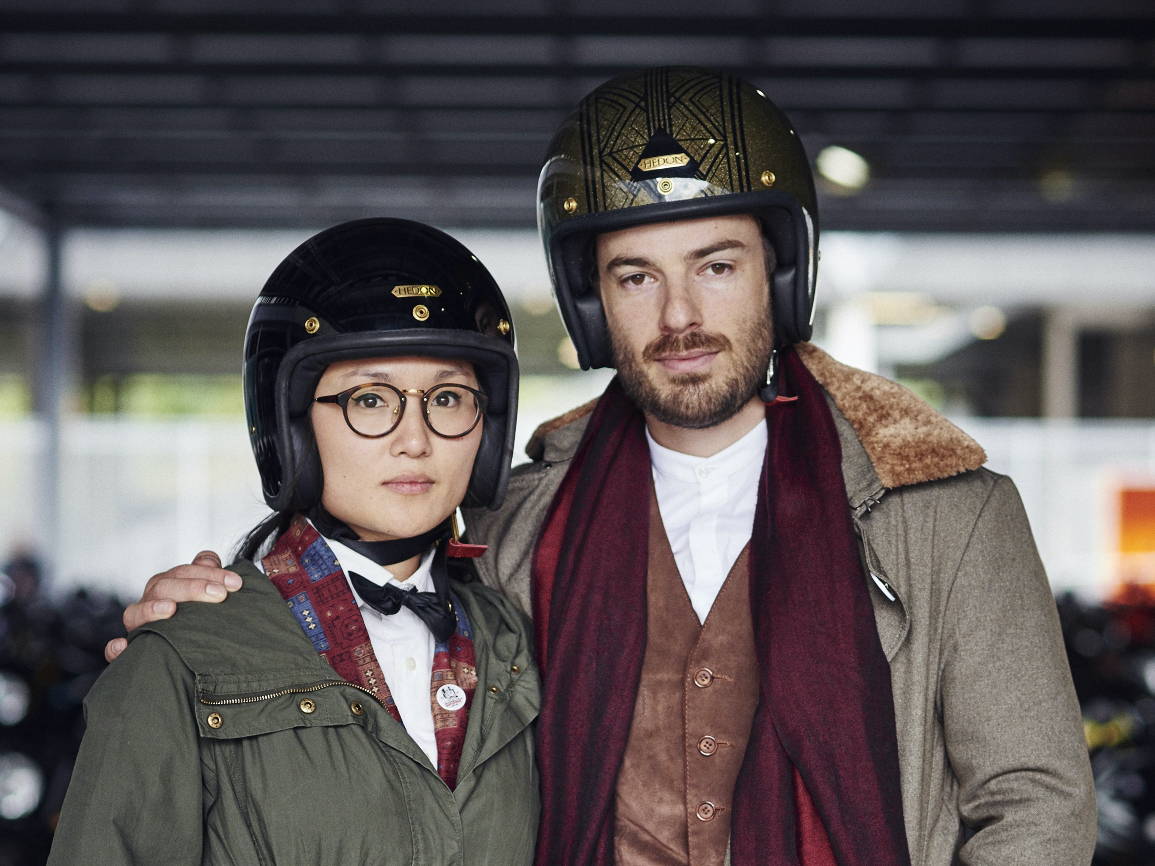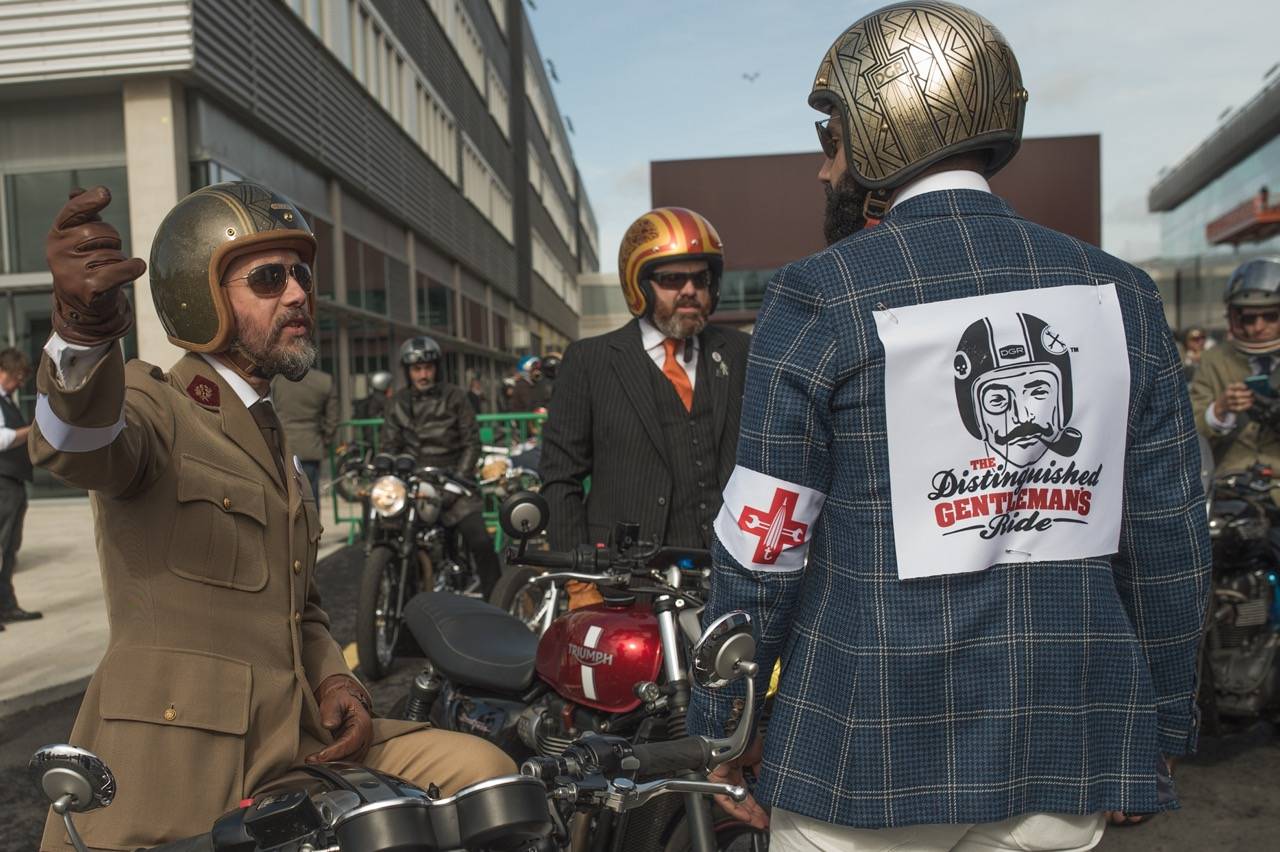 The launch of our ultimate full-face helmet - The Heroine Racer. A perfect blend of form and function. It was a proud moment after years of development.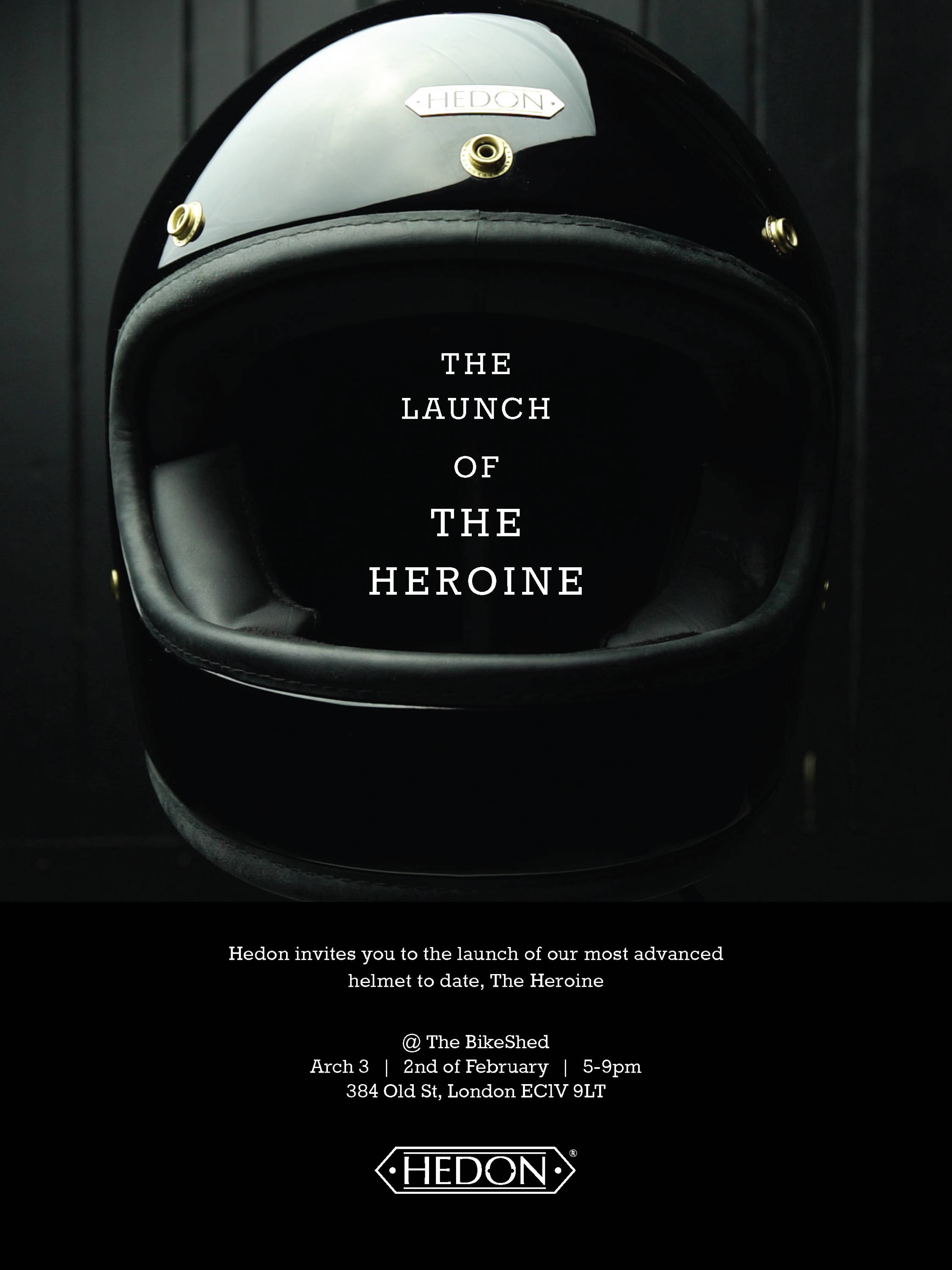 BMW recognised their craftsmanship and dedication to quality and chose them as the official manufacturer for their premium range of helmets. After working tirelessly and endlessly to keep bringing the best to the industry, this was the validation that they had been waiting for. A truly unforgettable moment.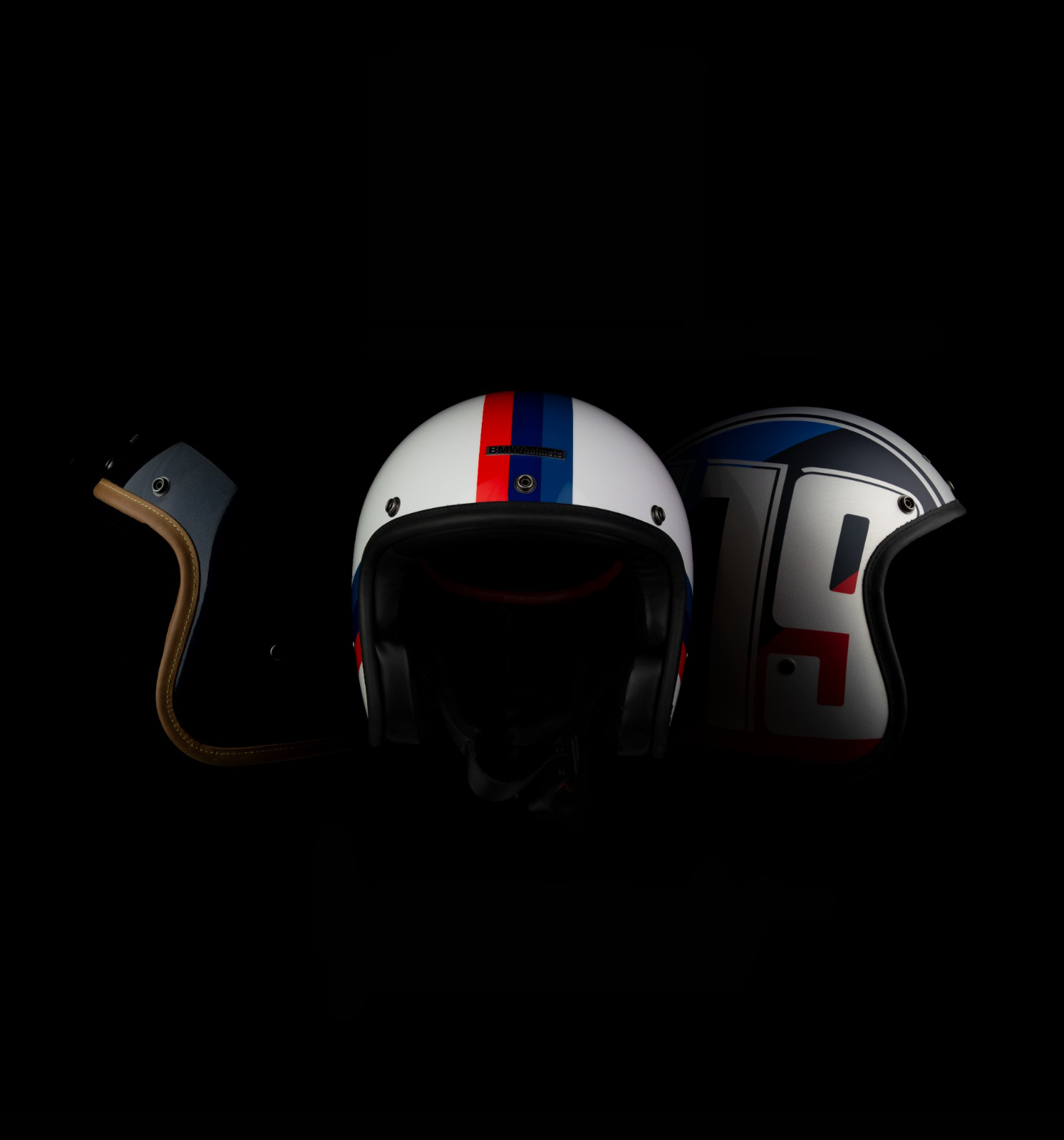 Movie feature - Venom 2018
The ever-enigmatic Tom Hardy had specifically requested to wear our helmets in the movie Venom. There's nothing quite like seeing your products featured in a Hollywood blockbuster. It's a feeling that is quite indescribable.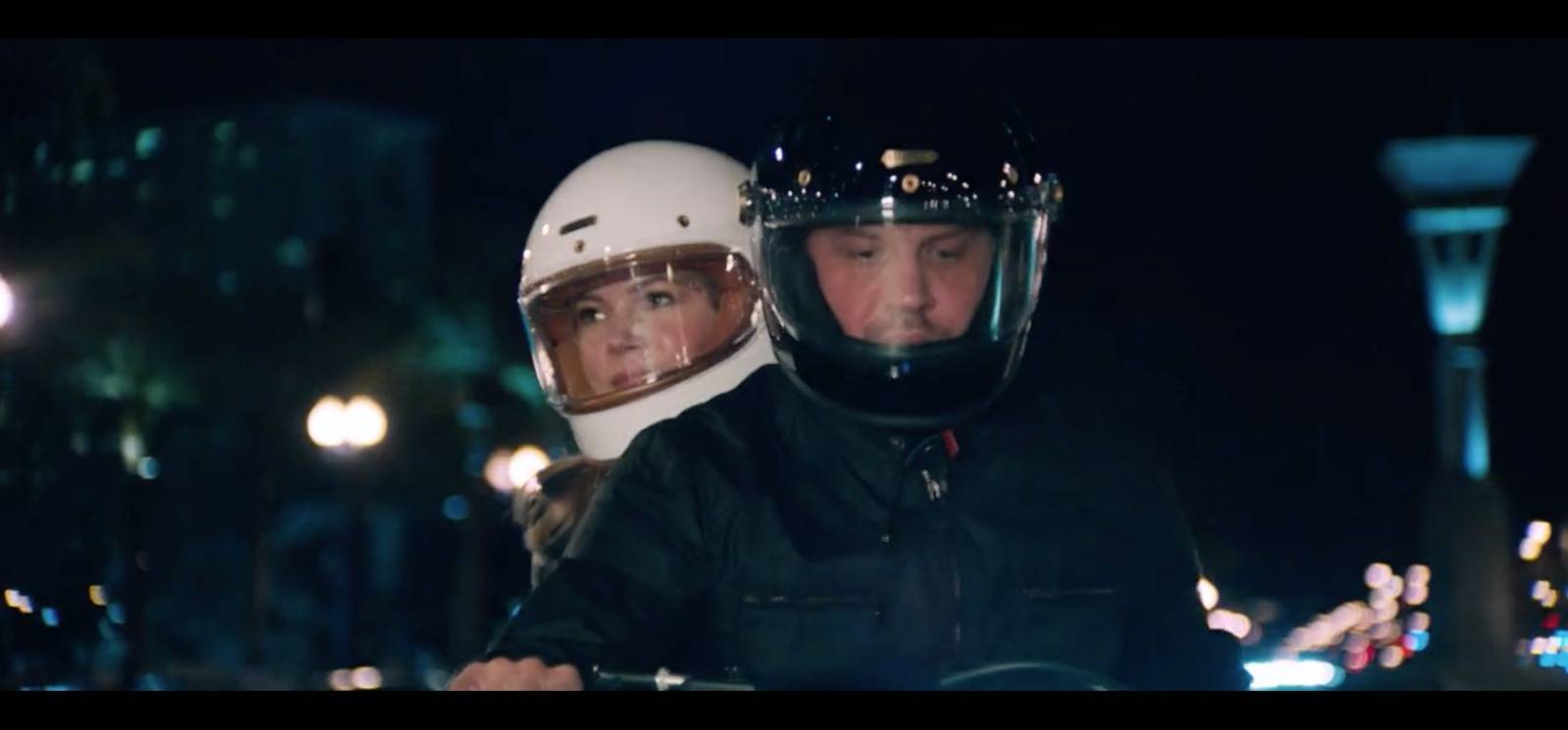 IWC x HEDON. When a timeless statement was made. Pun intended! Another honourable brand they respected, who represented all that they stood for, had reached out to work with them. Definitely a time to remember…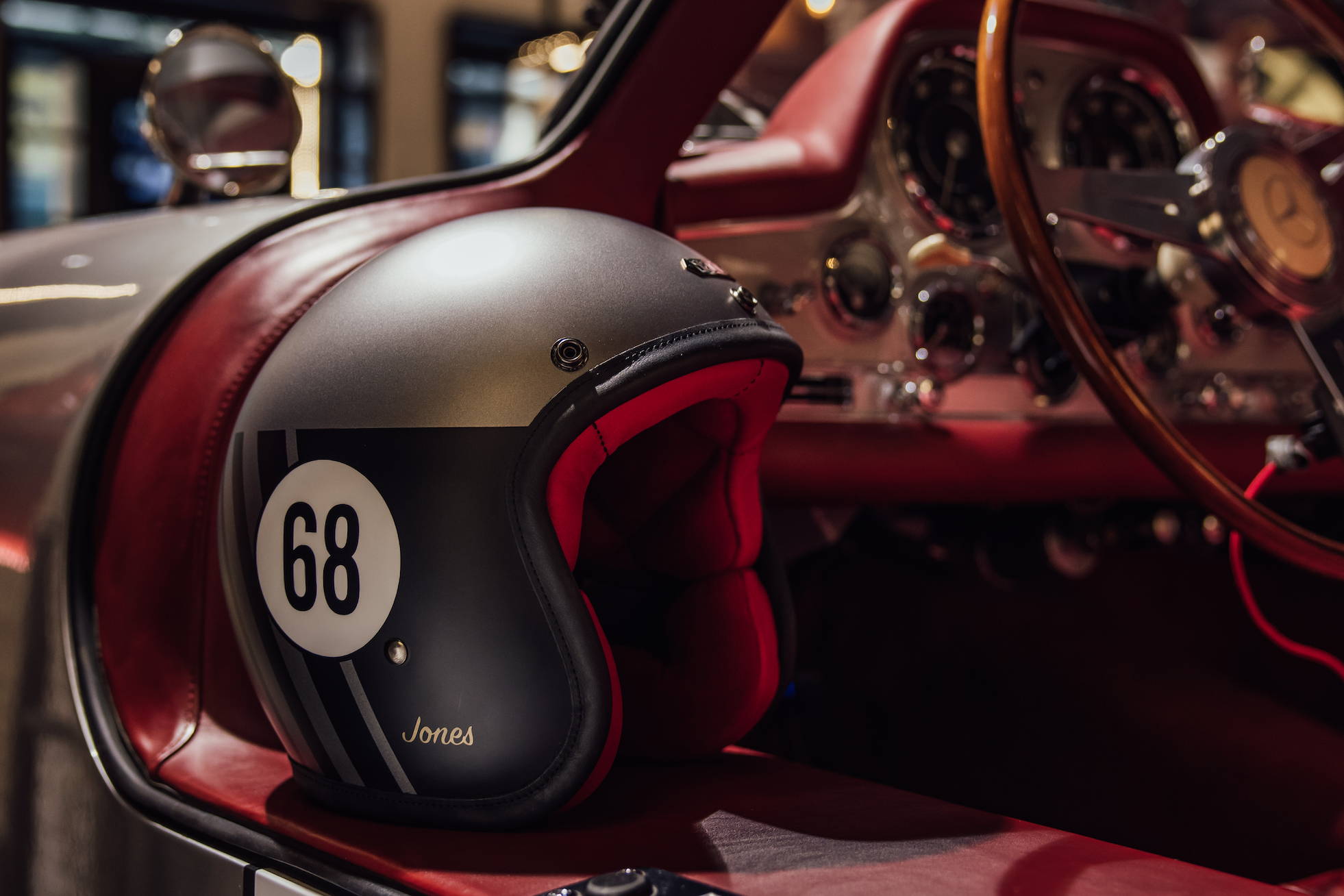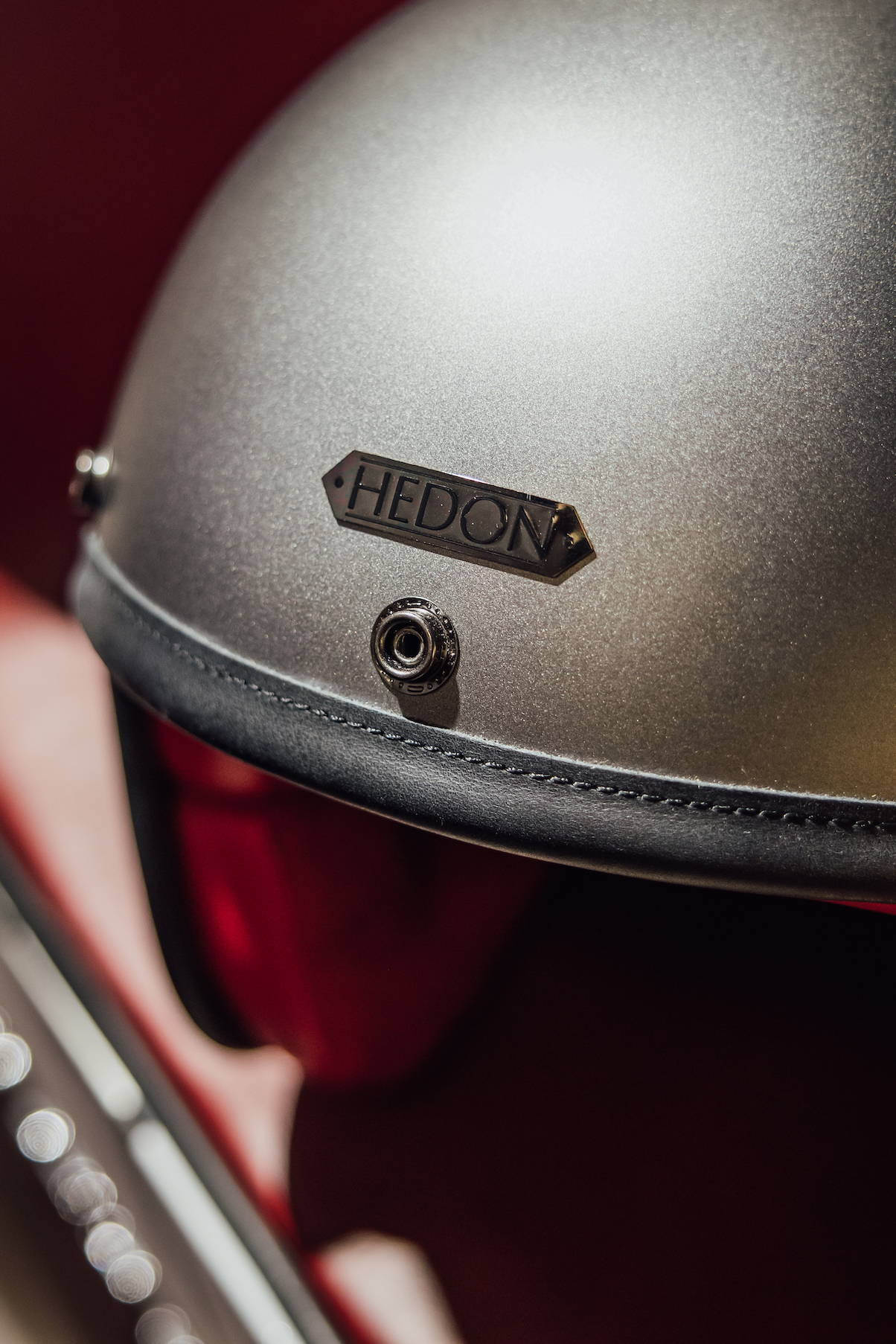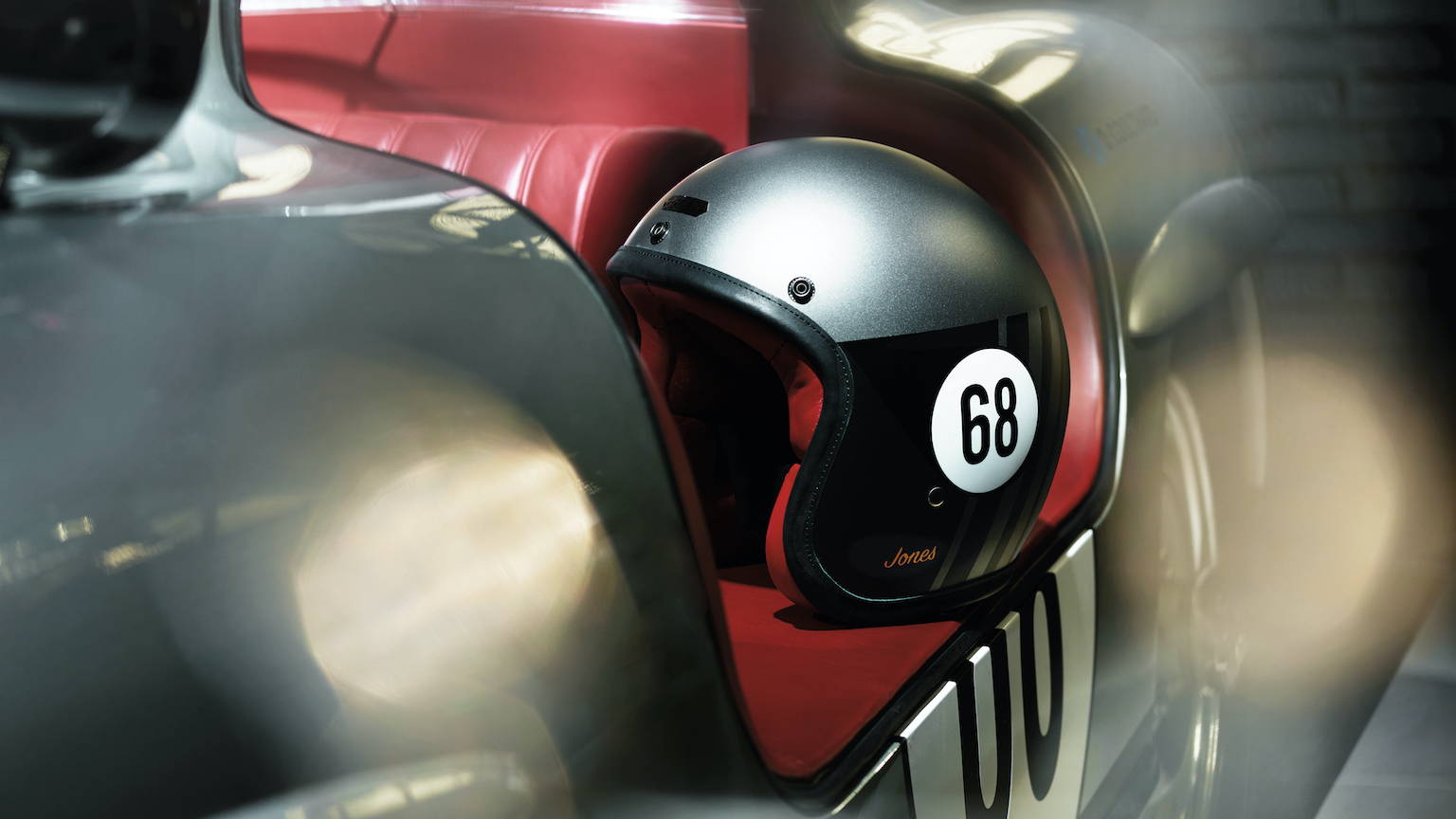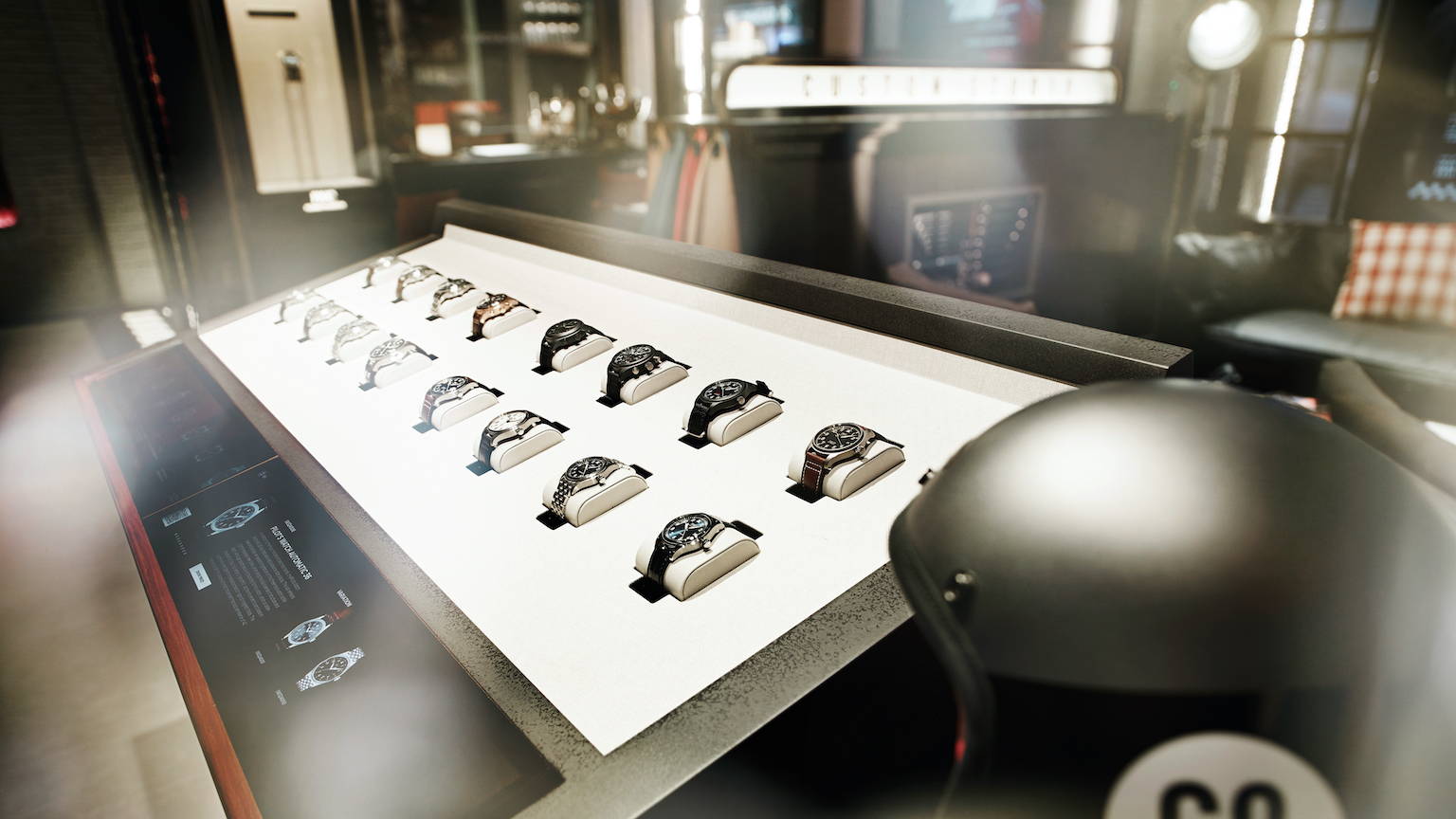 THE LAUNCH OF THE MIRAGE. - A motorcycle jacket poised to outshine all others. This marked a significant departure from their helmet offerings, as they aimed to craft a product that resonated with the Hedon ethos: innovation, functionality, and style seamlessly merged. Thus, the Mirage Jacket was born.
Crafted from a fully reflective fabric in unexpected hues, it maintained an unassuming appearance during the day, transforming into a beacon of light at night when illuminated. These remarkable reflective materials were exclusively sourced from France.
The jacket boasts a noteworthy CE AA rating, falling only one grade below the designation for racing gear. Its construction offers resistance against light showers, coupled with a plethora of discreet yet easily accessible pockets, military-grade Riri zippers, and leather accents that harmonize with the Hedon DNA.
Manufactured in London, this iconic motorcycle jacket stands as a testament to the collaboration between Lindsay and her sister. A fashion designer herself, Lindsay's sister played an instrumental role in its development, resulting in a proud accomplishment for both.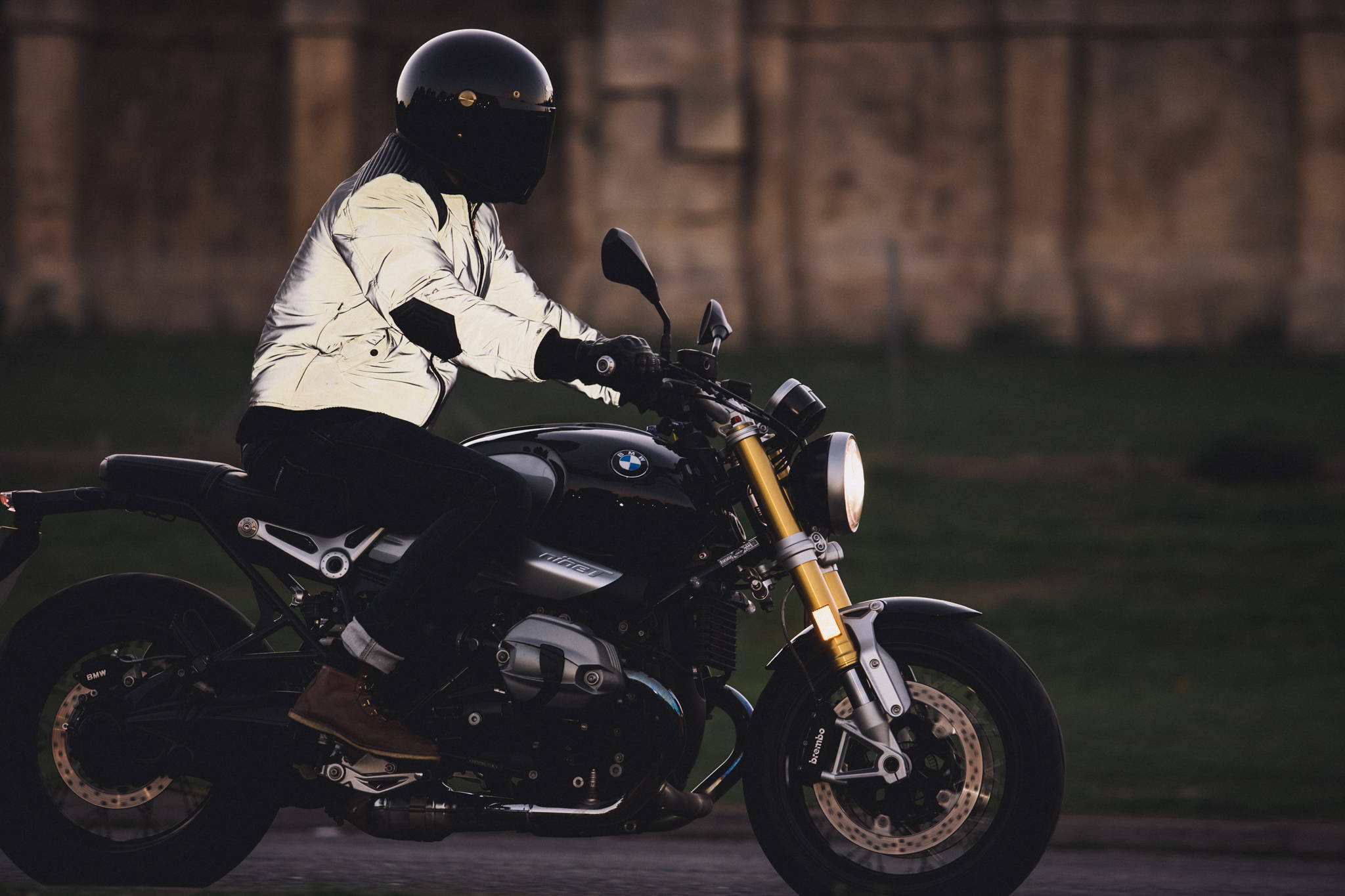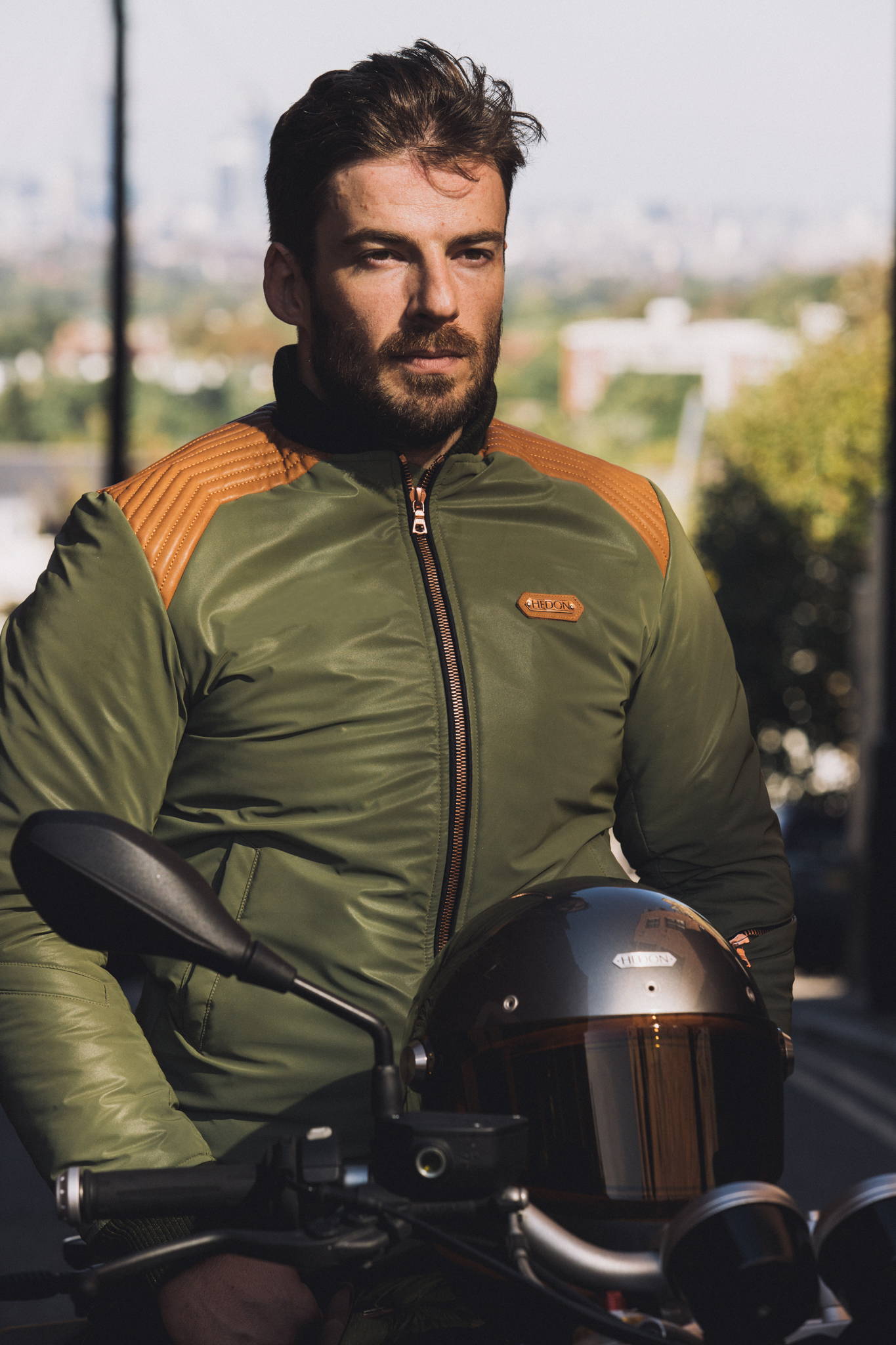 The Mirage came in 3 colours.
HEDON X SAINT LAURENT. After an unwavering journey, their tireless pursuit of recognition for both quality and aesthetics had reached its destination. The quest to be acknowledged as creators of the most beautiful and functional helmet had, in their eyes, been triumphantly achieved. With this milestone, they could now pause and indulge in a well-deserved break from their intense and passionate adventure, for just a small moment.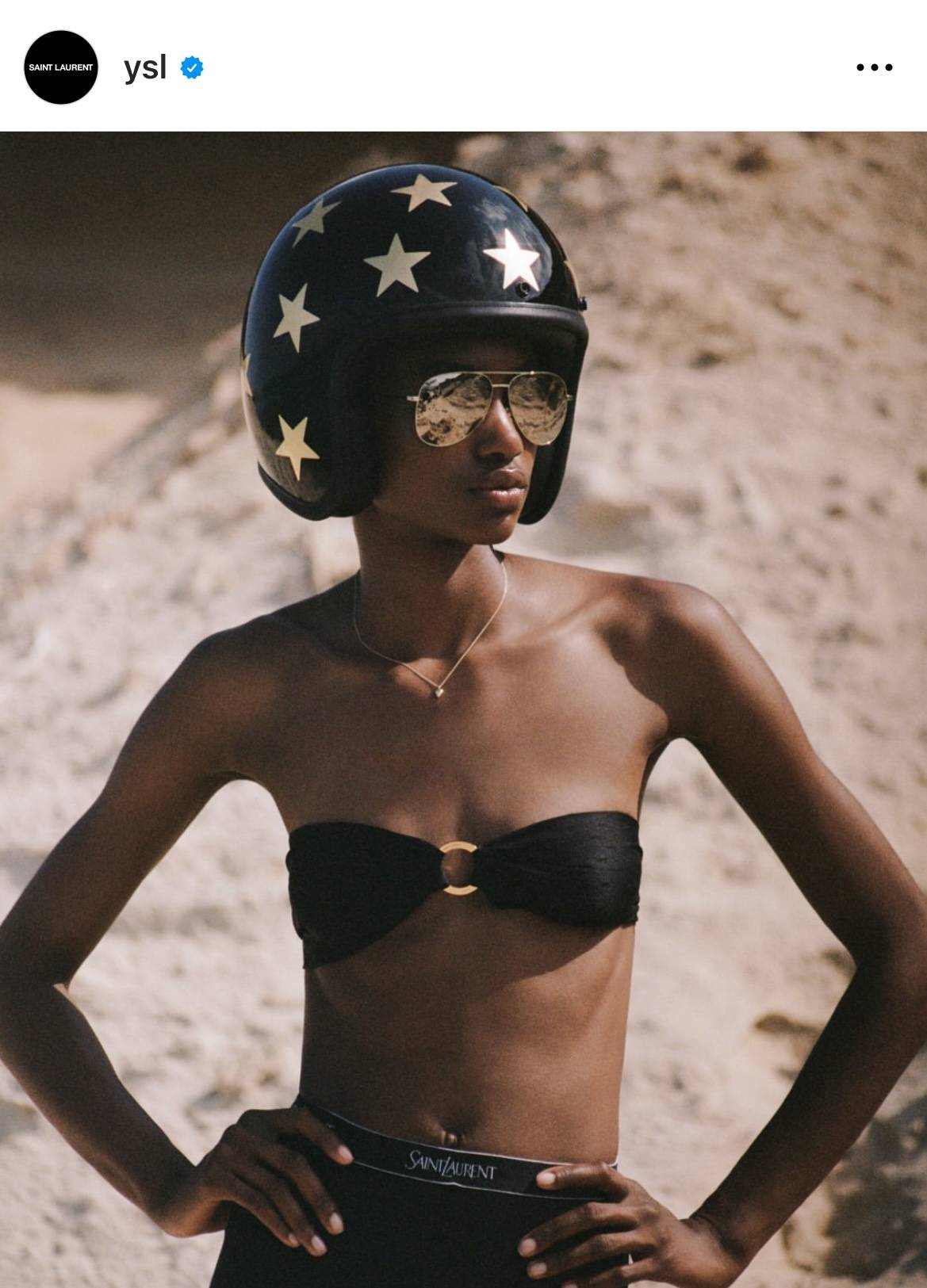 This was the first crazy campaign manifested by Lindsay's relentlessly creative mind, which was itching to break free from the struggles of Covid. Feeling trapped by the pandemic, she channeled all that frustration into creating something she had never done before. Always one to challenge her creative boundaries, she aimed to step out of her comfort zone and explore something out of this world. As an avid fan of sci-fi and paranormal movies, she was essentially living out her fantasy and once again found herself realizing her dream of creating something on her own terms. This experience reminded her of the magical times she had during the early days of the conception of Hedon. The excitement was palpable. She was deeply thankful and grateful to all the other creative souls who willingly became part of this crazy summer campaign and integral to making this dream come true. She knew that some of her audience might not understand her vision, but she was aware that those who did would fully appreciate it. It was a risk she was willing to take. See the full campaign here.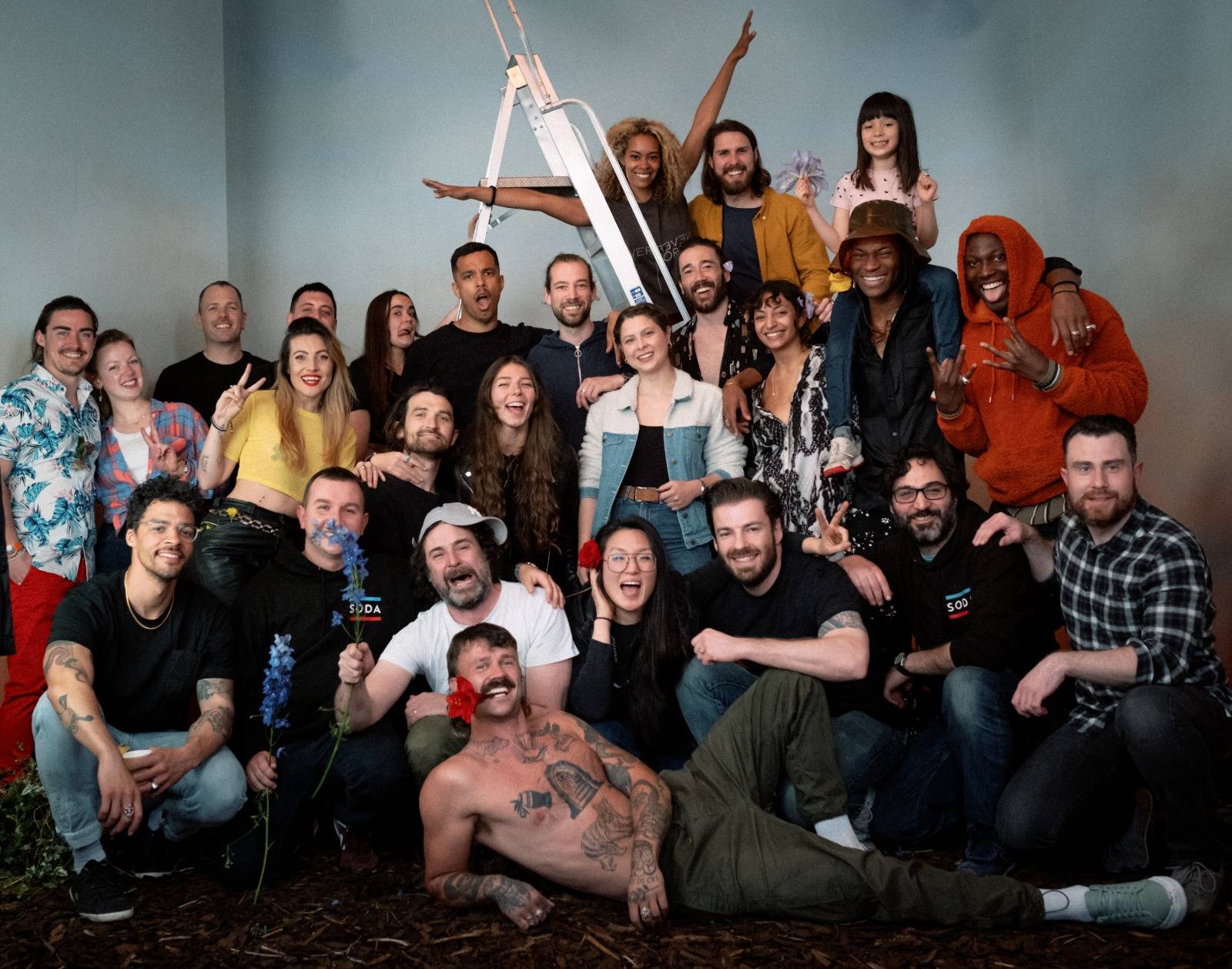 Marked the launch of our new revamped Cycle helmet and Ebike helmet. Due to trademark issues we had lost our original name Cortex and so decided to birth a new and improved version with a brand new name that we think is much better. - HEDSTRONG for our Cycle helmets and our very new helmet model for all the Ebikers out there, the EDENIST.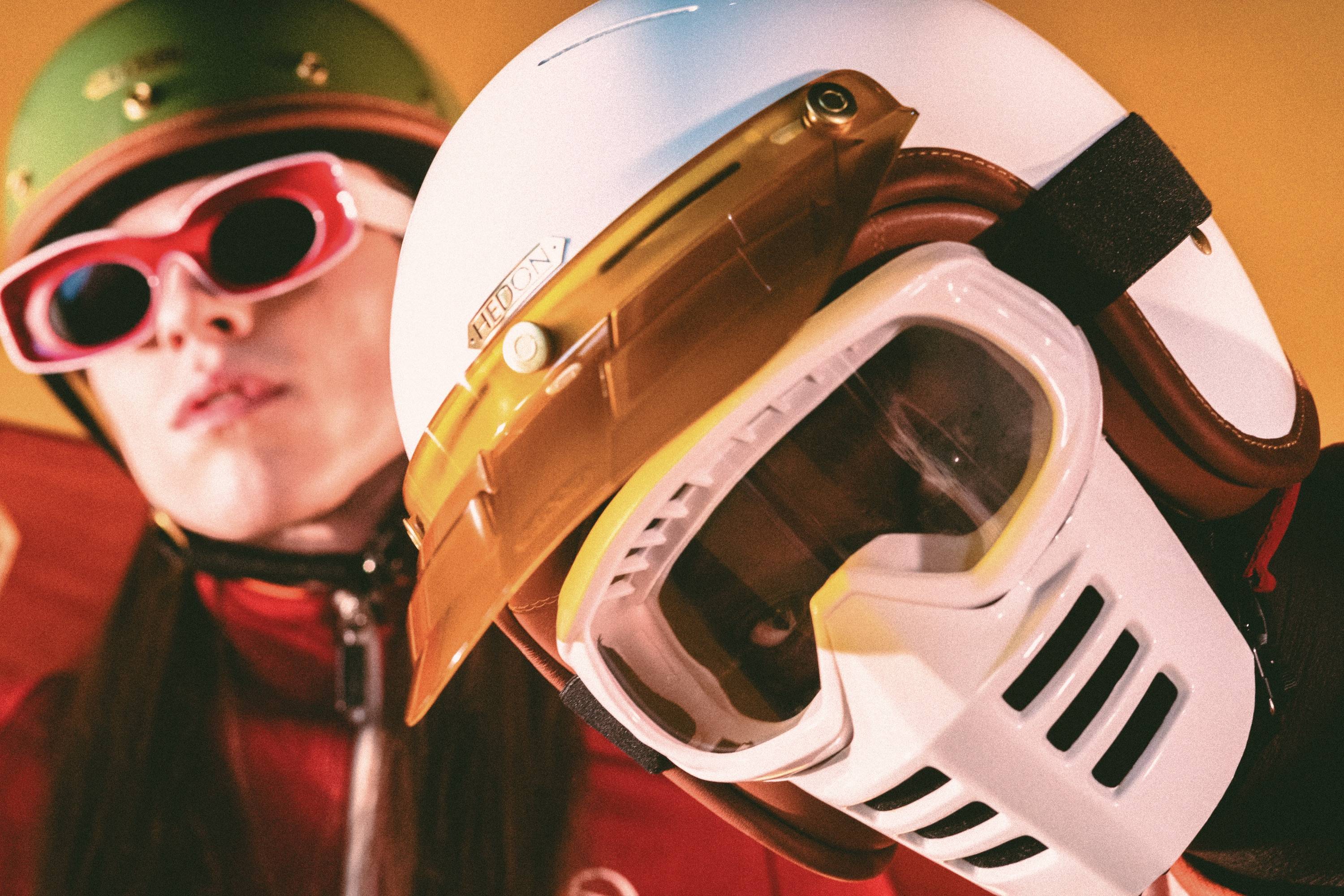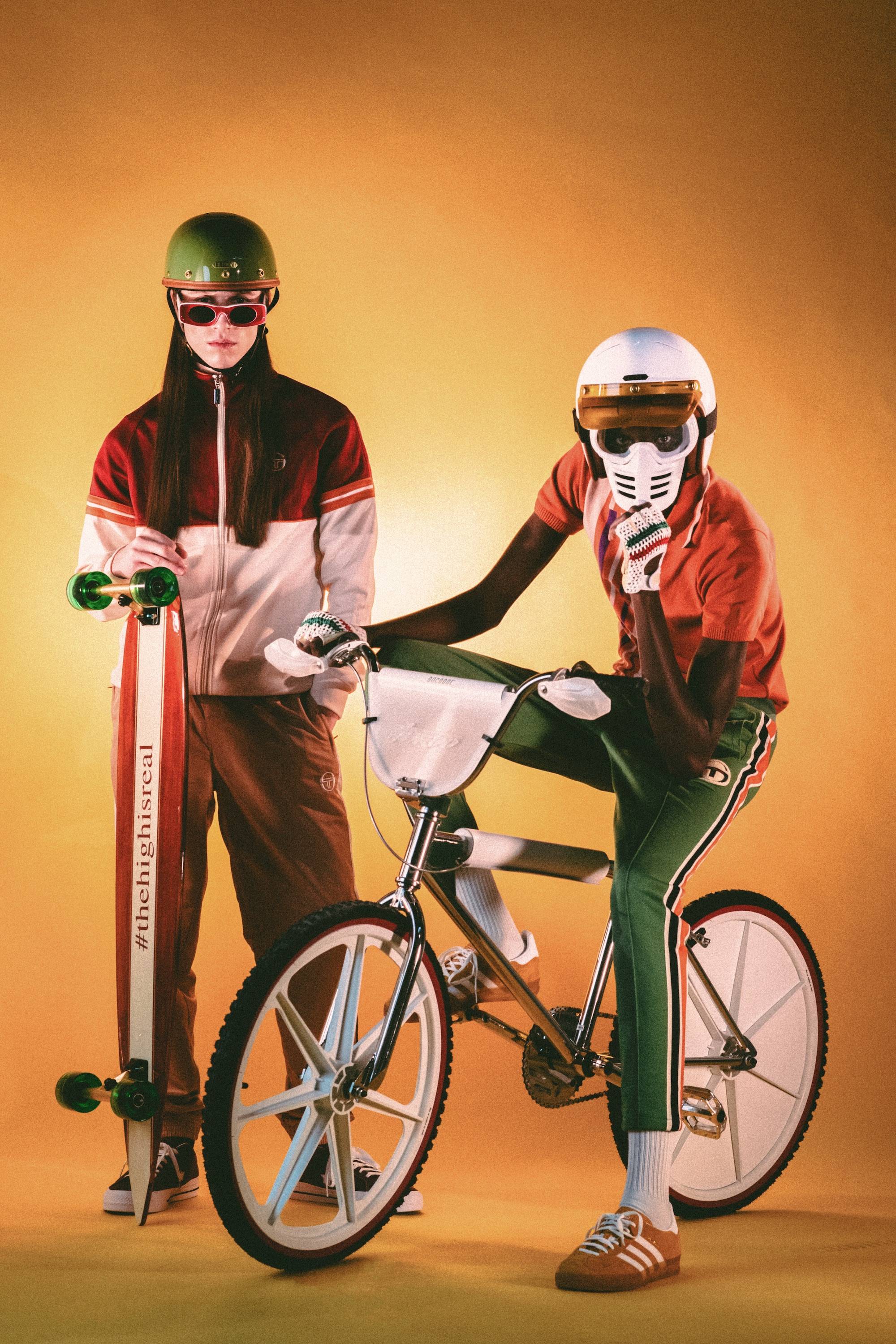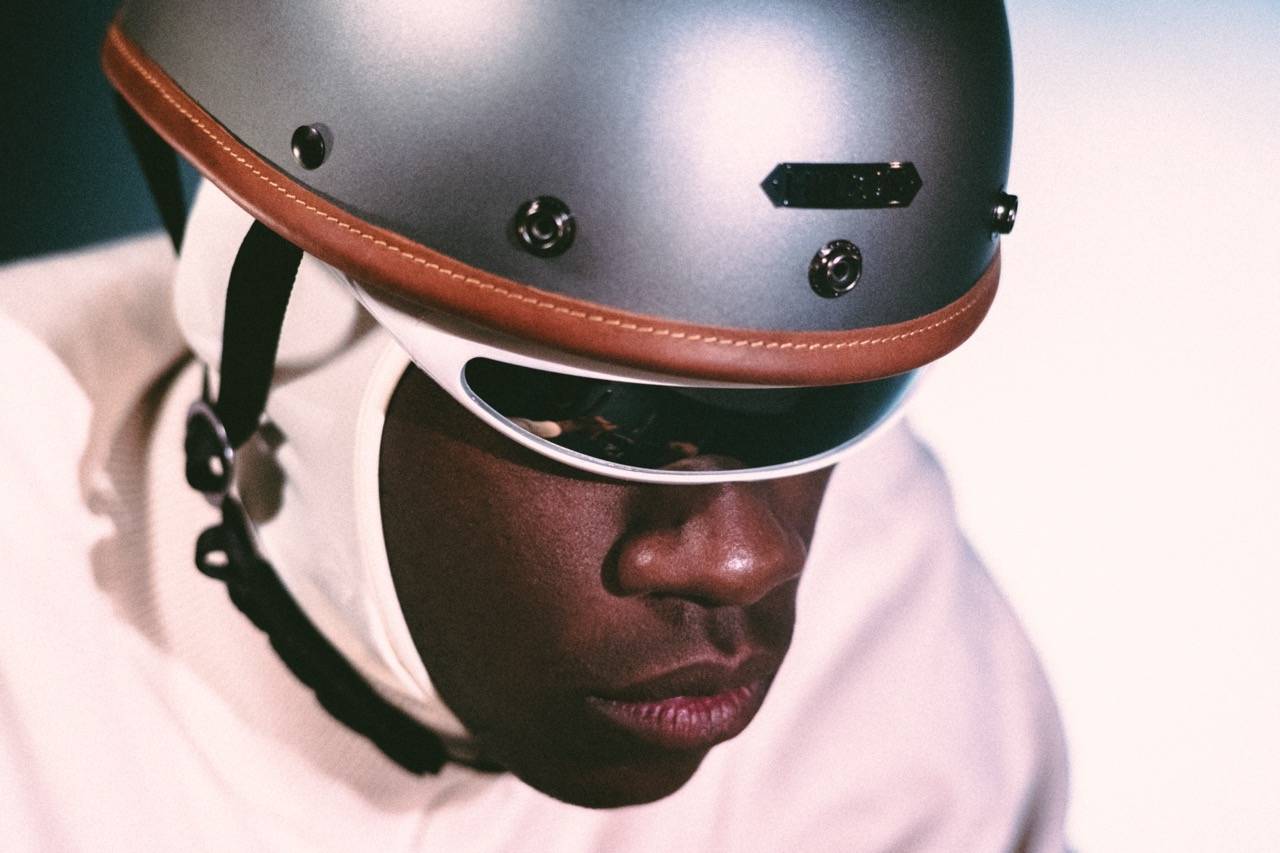 The unveiling of the enhanced Heroine Racer 2.0 marked the culmination of years of challenging development, which persisted through the very real trials of the Covid era. At last, they could showcase their dedicated efforts and extend this creation to their devoted Hedonists, who truly merit nothing but the finest. Read all about the new upgrades here.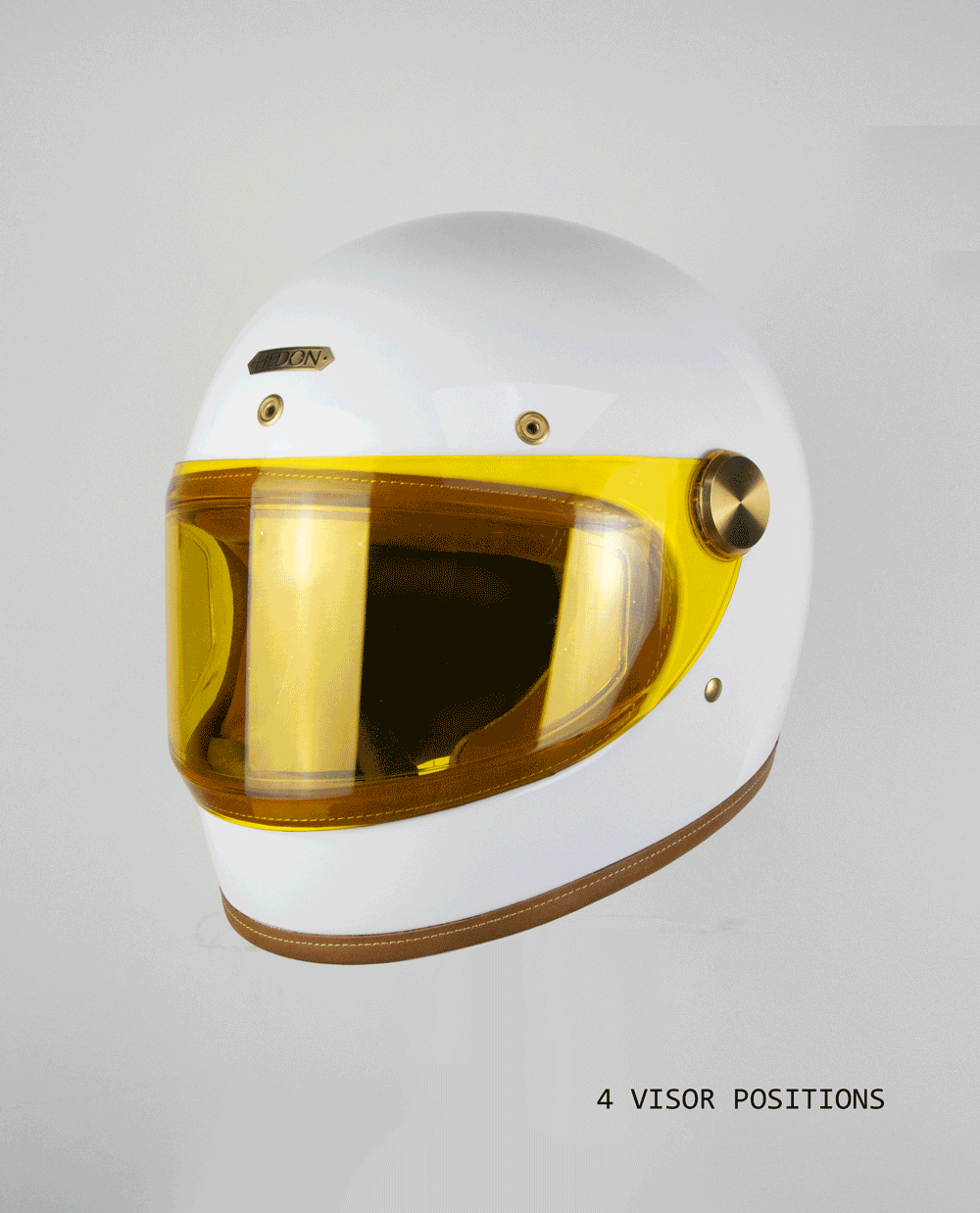 A story yet to be told by us in our next issue, so make sure to stand by to see what we created.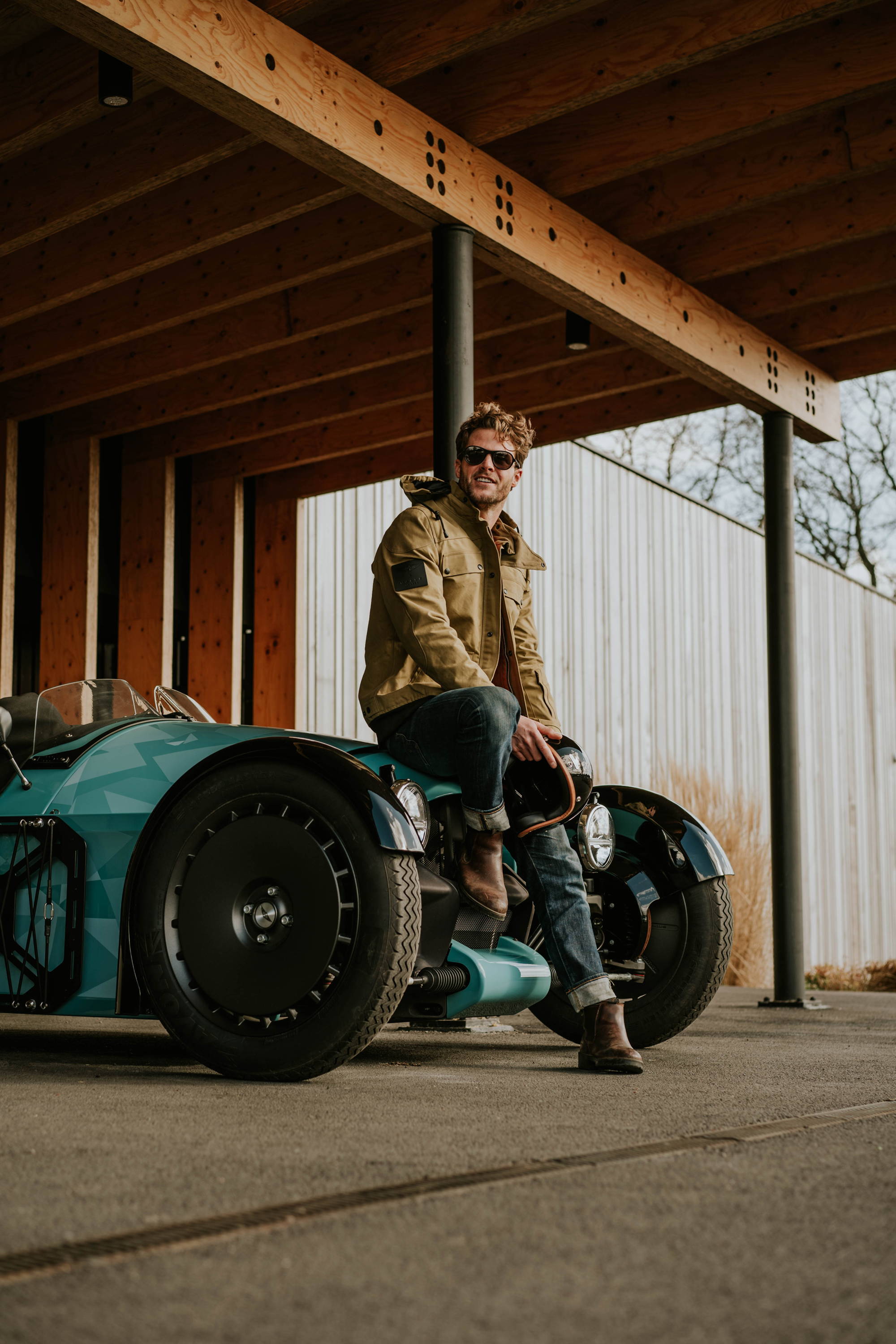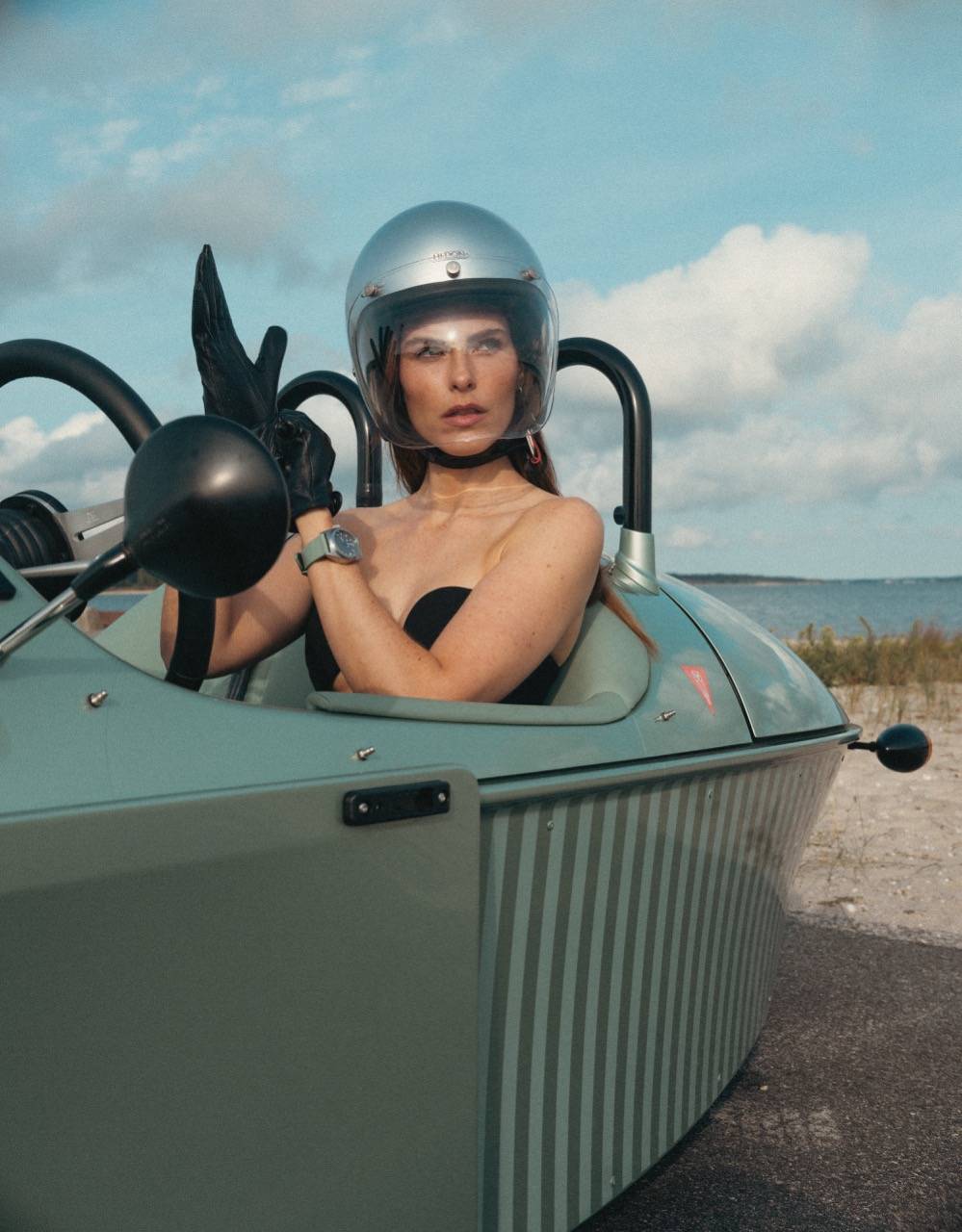 As they celebrate a decade of passion, they want to extend their heartfelt gratitude to each one of you who believed in them. Their successes wouldn't be possible without your support. Looking ahead, they are excited to continue pushing the boundaries of helmet design and technology. Their dedication remains unwavering in providing you with helmets that not only enhance your riding escapades with innovation and style but also ensure optimum protection.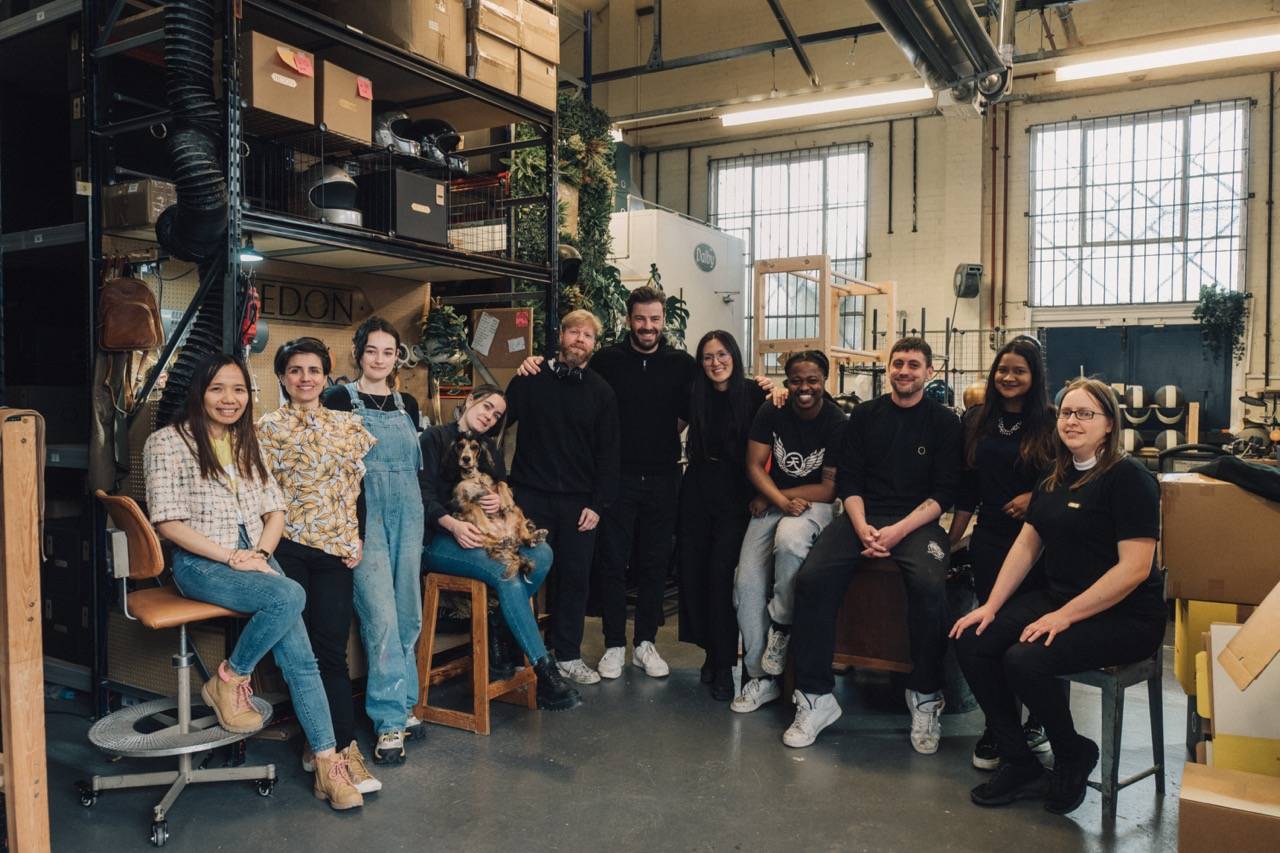 A Big Thank You from the Founders
"As we reflect on the past decade, we're filled with a sense of pride and humility. HEDON wouldn't be here without the support of riders like you. Thank you for being part of our story and for choosing HEDON as your riding companion. Here's to a future filled with thrilling rides, unforgettable moments, and helmets that reflect your unique spirit."
Big love and yours truly,
Reg and Linz.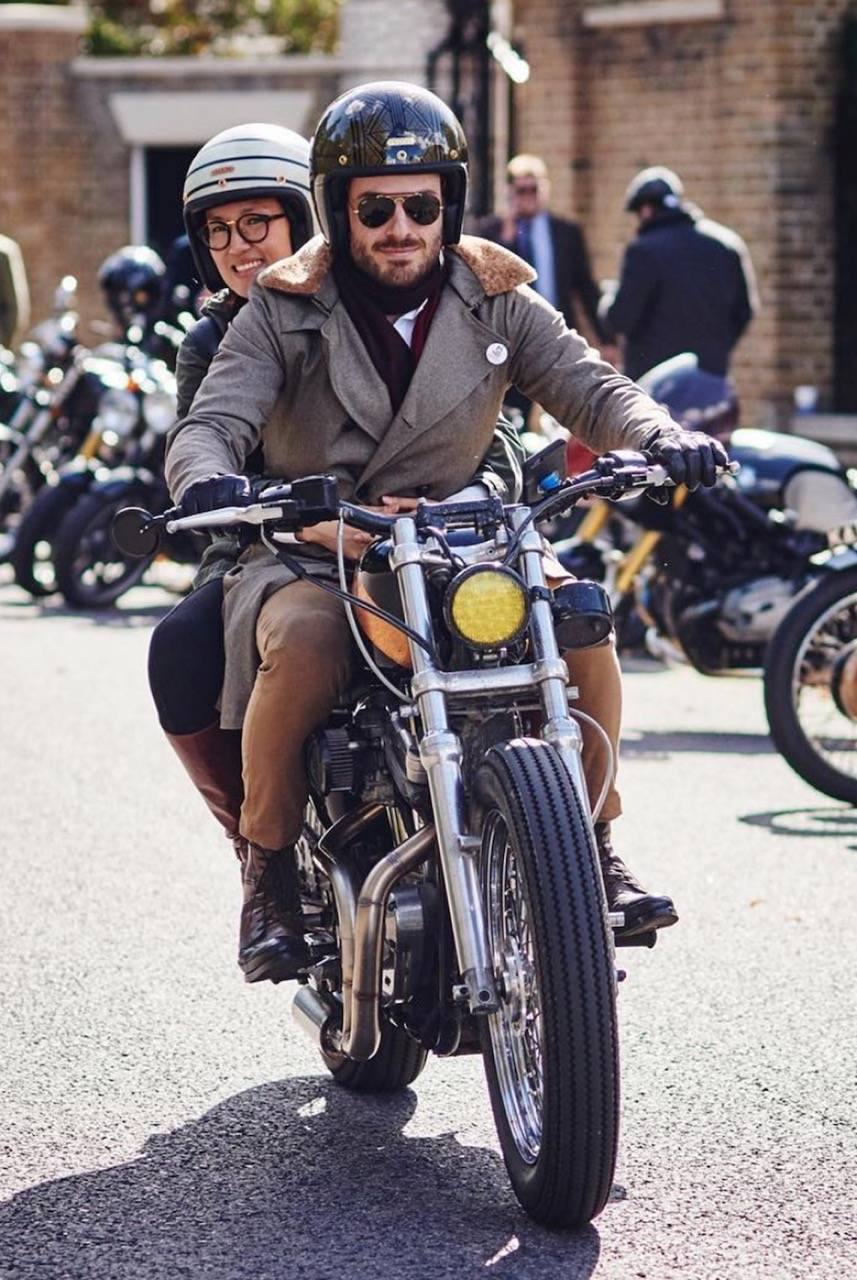 Want to be up to date and in the know of all the cool deals and LIMITED8 drops we would be doing?
No problem, just make sure to sign up to our Newsletter.