All aboard the Hedon Nave!
Nave means 'ship' in Spanish. Yes, we were completely influenced by our Spanish master painter, Christian, who hails from Malaga. This design took him months to perfect after discovering this technique by accident. A combination of silver gilding and chrome, the final effect resembles a wonderfully weathered spaceship that has endured the test of time in a classic space sci-fi movie. Each helmet is exceptionally unique as the patterns of this effect cannot be replicated to be exactly the same from one helmet to another. And, of course, we just had to incorporate some copper to enhance the overall design.

This design is available in two of our models: our full-face Heroine Racer 2.0, which comes with a complementary deep smoke visor, and our open-face Hedonist with a clear frosted MX peak. Both helmets are made of full carbon fibre, ensuring that both style and safety take centre stage in their design.
ONLY 8 MADE in each model.
As usual here are some BTS of the meticulous work we put into each one for you to savour and enjoy.
This is the second addition to our newly launched HEDON LIMITED8 series, which continues to be inspired and guided by our Retro-Sci-fi theme this year. We have had and am having so much fun working on this year's theme, especially because everyone at Hedon is a big sci-fi fan. We hope you enjoy these limited designs as much as we enjoyed creating them.
The ordering window will only open on the 17th of November next week, so please set your alarms and reminders. There are only 8 helmets available, and they will be allocated on a first-come, first-served basis.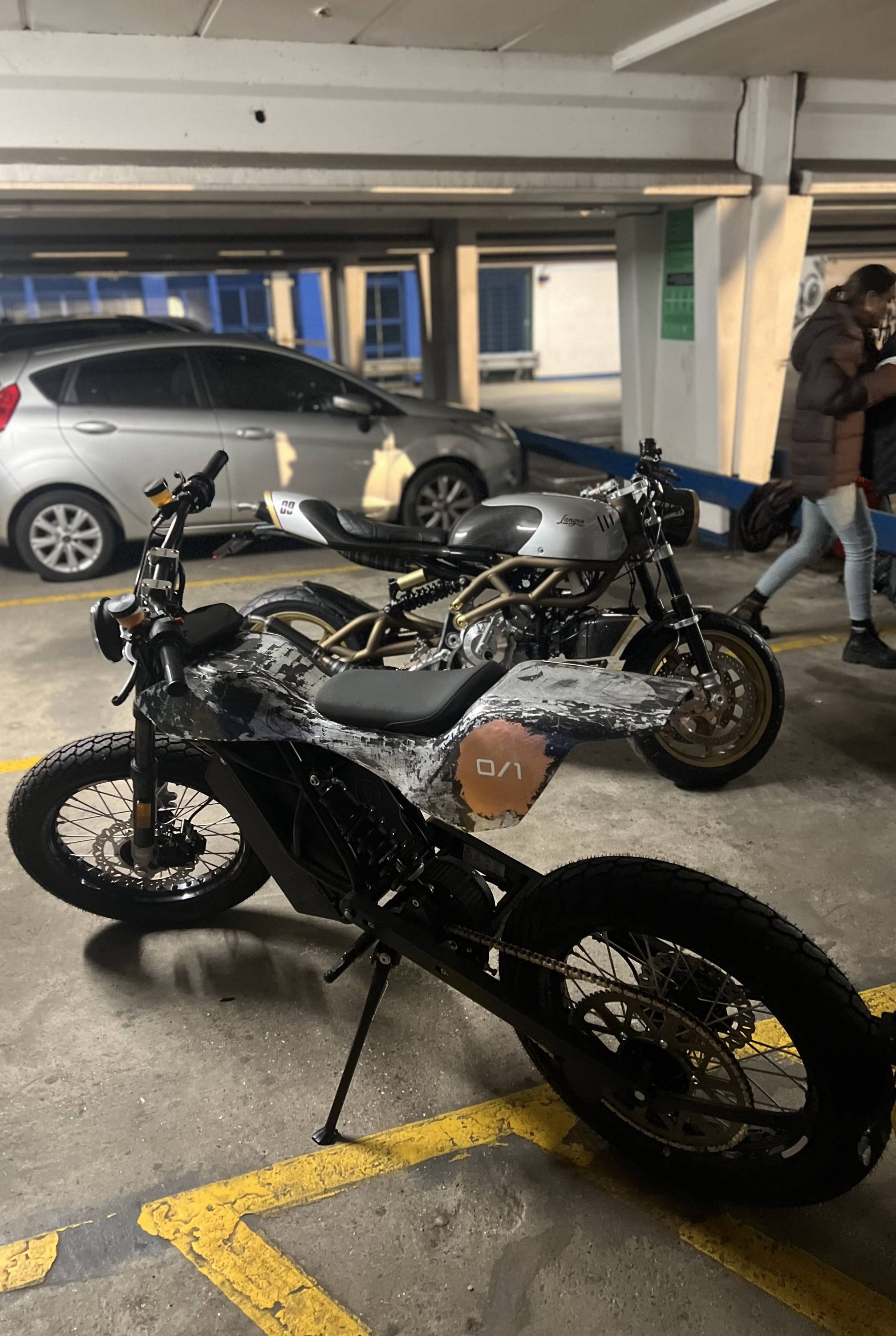 We loved the design so much that we needed to paint a bike in that design and the Trevor Bike was perfect.
They looked incredible together in our winter Sci-fi shoot.
Worried about your sizing?
Don't worry! If you are a first time Hedonist, a test helmet service is included in the price. You are guaranteed the perfect size for your perfect head.
Looking to customise and make your dream helmet? Look no further and let us make your helmet dreams come true. Try out our 3D customiser and create a one of a kind helmet.
Looking for something more bespoke and crazy special?
Like our Nave?
Contact us anytime.
Want to see what the previous Hedon Limted8s looked like?