The Delicate Art of
Form and Function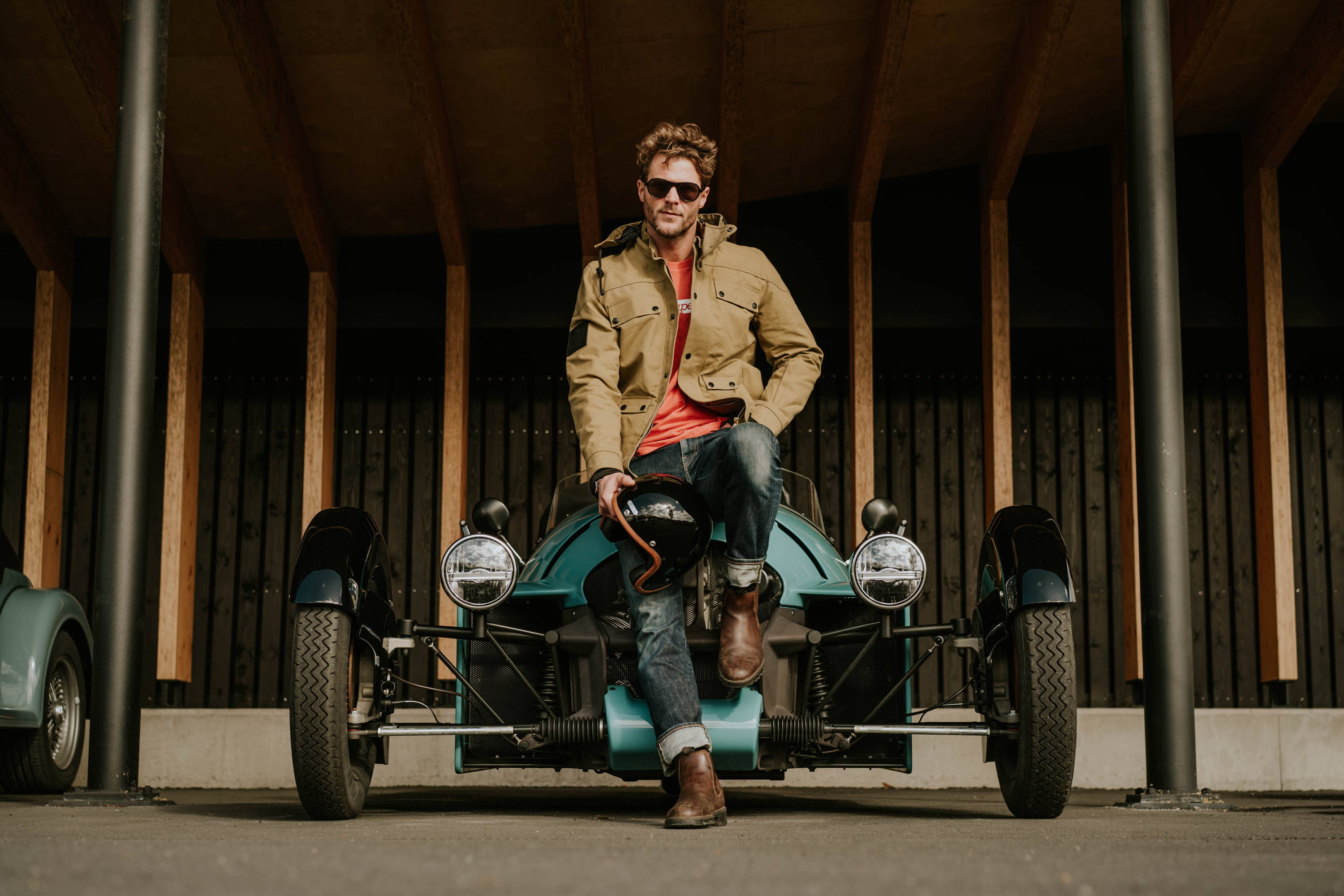 Our founders of Hedon have long held a profound admiration for Morgan and their exceptional handcrafted automobiles. The Morgan brand has consistently embodied timeless elegance and unmatched craftsmanship, as well as innovation, qualities that have deeply inspired us at Hedon. Just as Morgan has a rich heritage and a commitment to excellence, we too are dedicated to upholding these principles. At Hedon, we tirelessly innovate and meticulously design our products, believing that form and function should harmonise seamlessly to effortlessly elevate style. We draw from the same well of passion and dedication that Morgan Motors has exemplified over the years, ensuring that our offerings resonate with the same spirit of sophistication and artistry that Morgan cars have come to represent.
Which is why when Morgan chose us to create a set of helmets for their Super 3 Cars for their experience centre, it was a moment filled with great honour and pride. The brand that we held in admiration and looked up to for inspiration had acknowledged and appreciated the same passion and quality in our craft. It was a moment we did not and still do not take lightly.
Here are some photos and behind the scenes of the making of the first Hedon x Morgan helmet.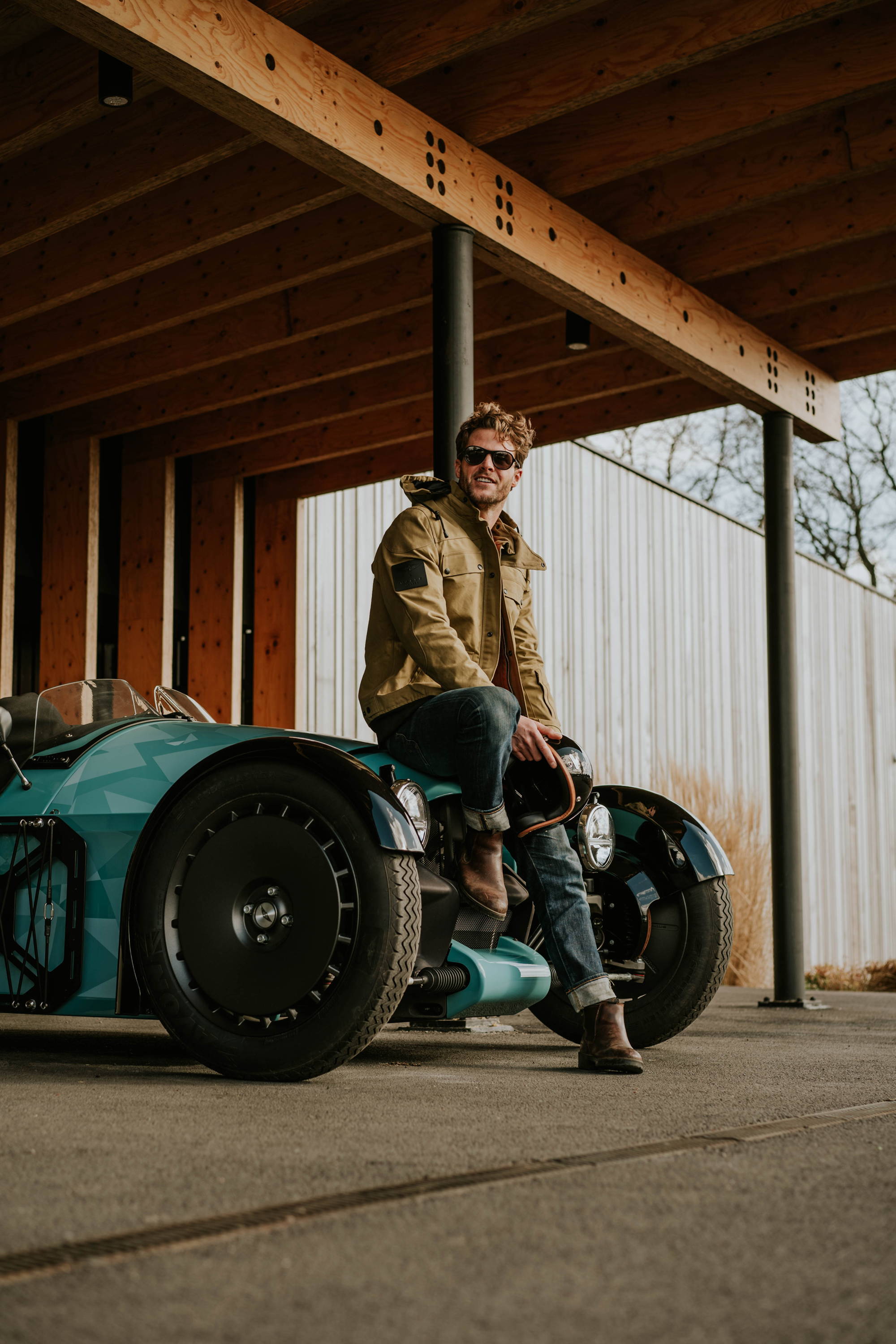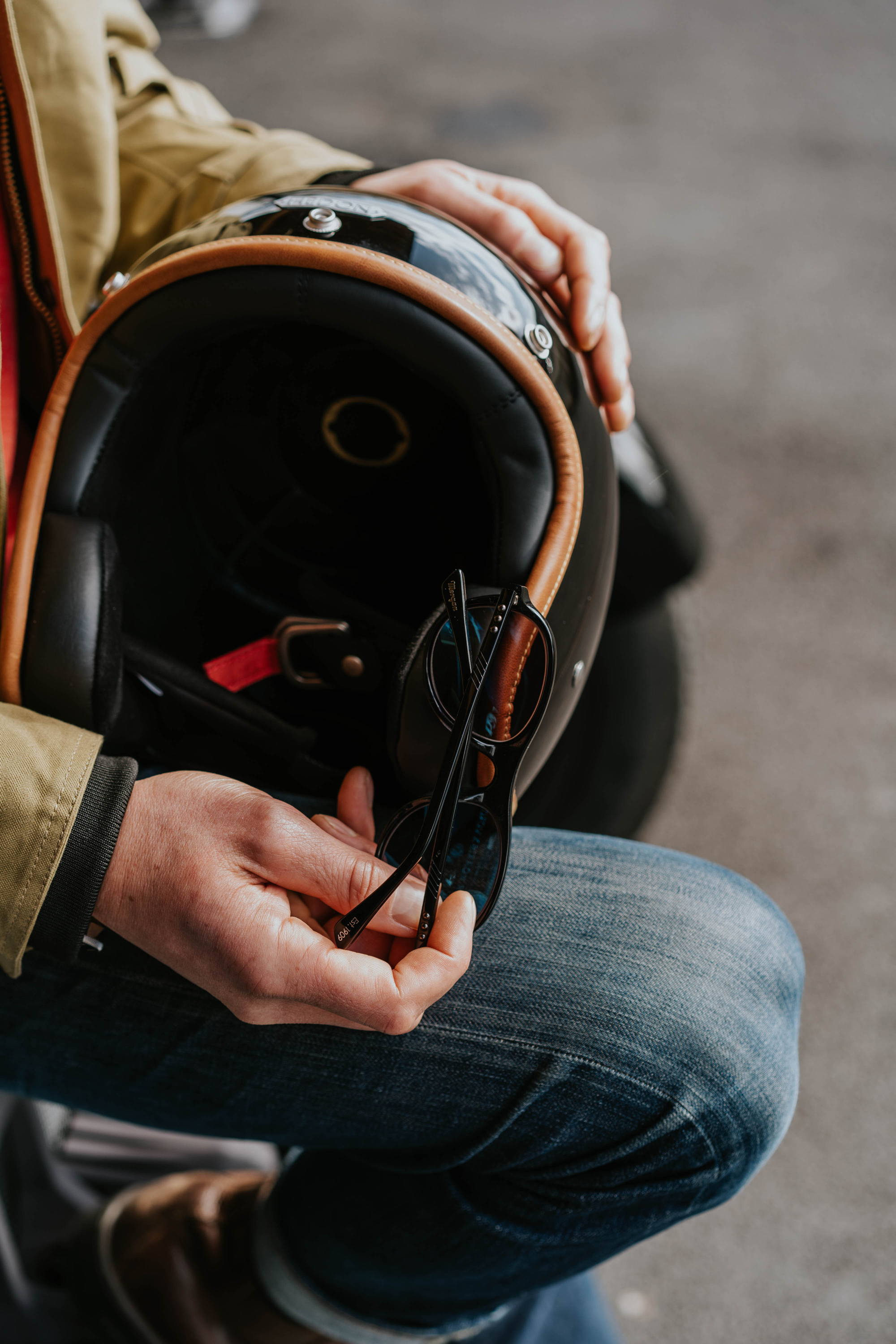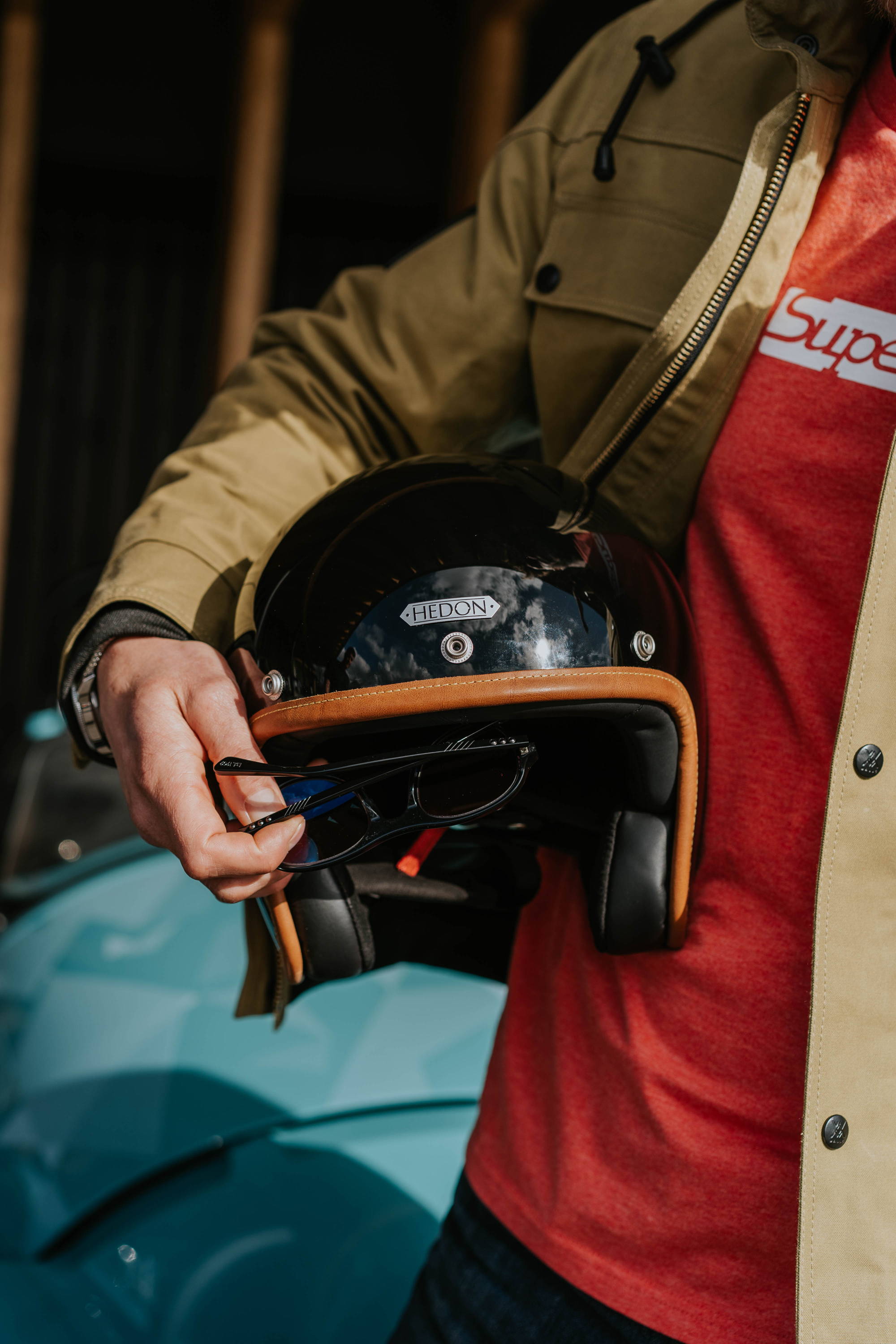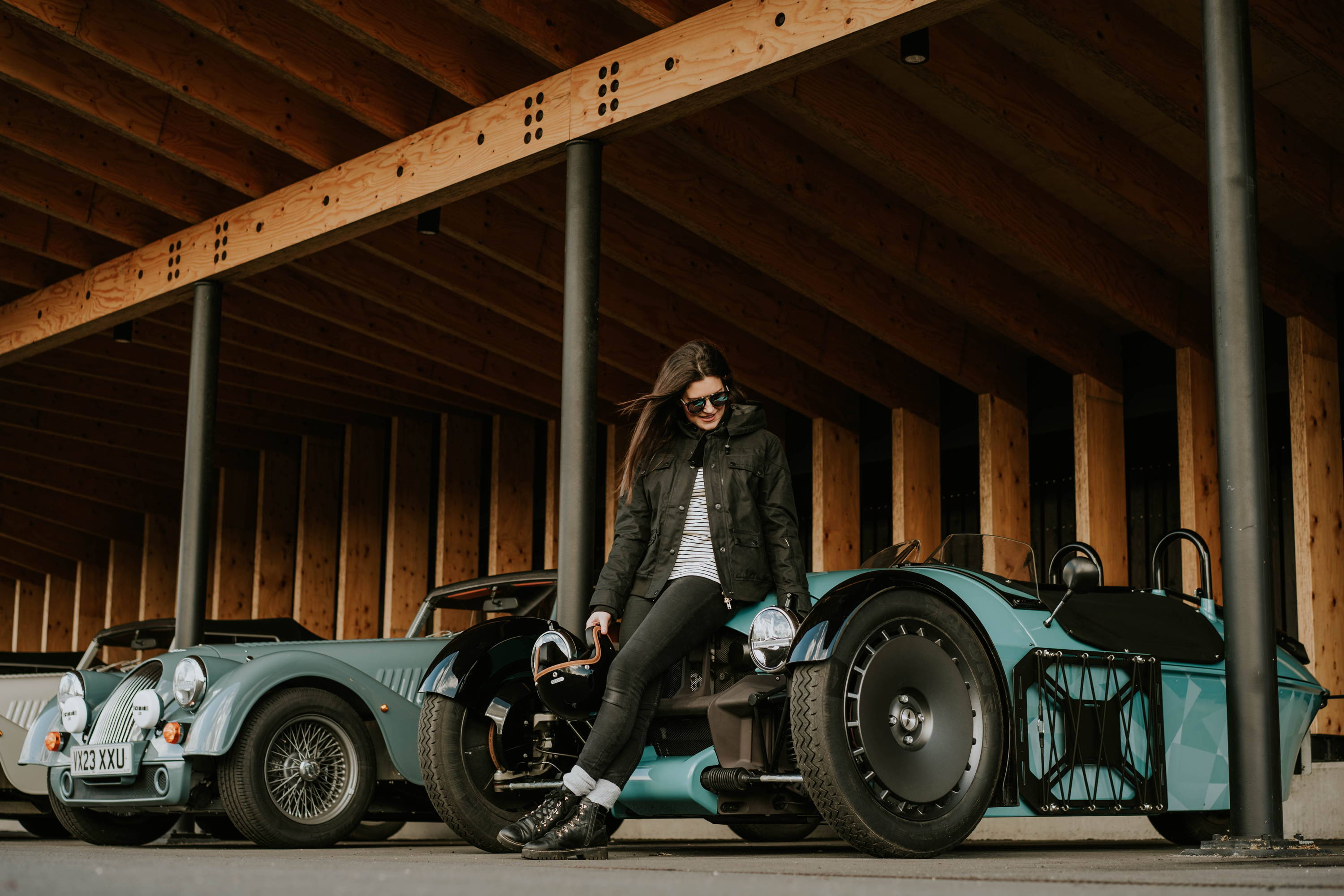 Morgan celebrates the essence of unconventional driving and ethical engineering. It unites timeless design and craftsmanship with the most exhilarating driving engagement. We want to honour those individuals who believe that motoring is not about status, but more about character, authenticity, and pleasure. #thehighisreal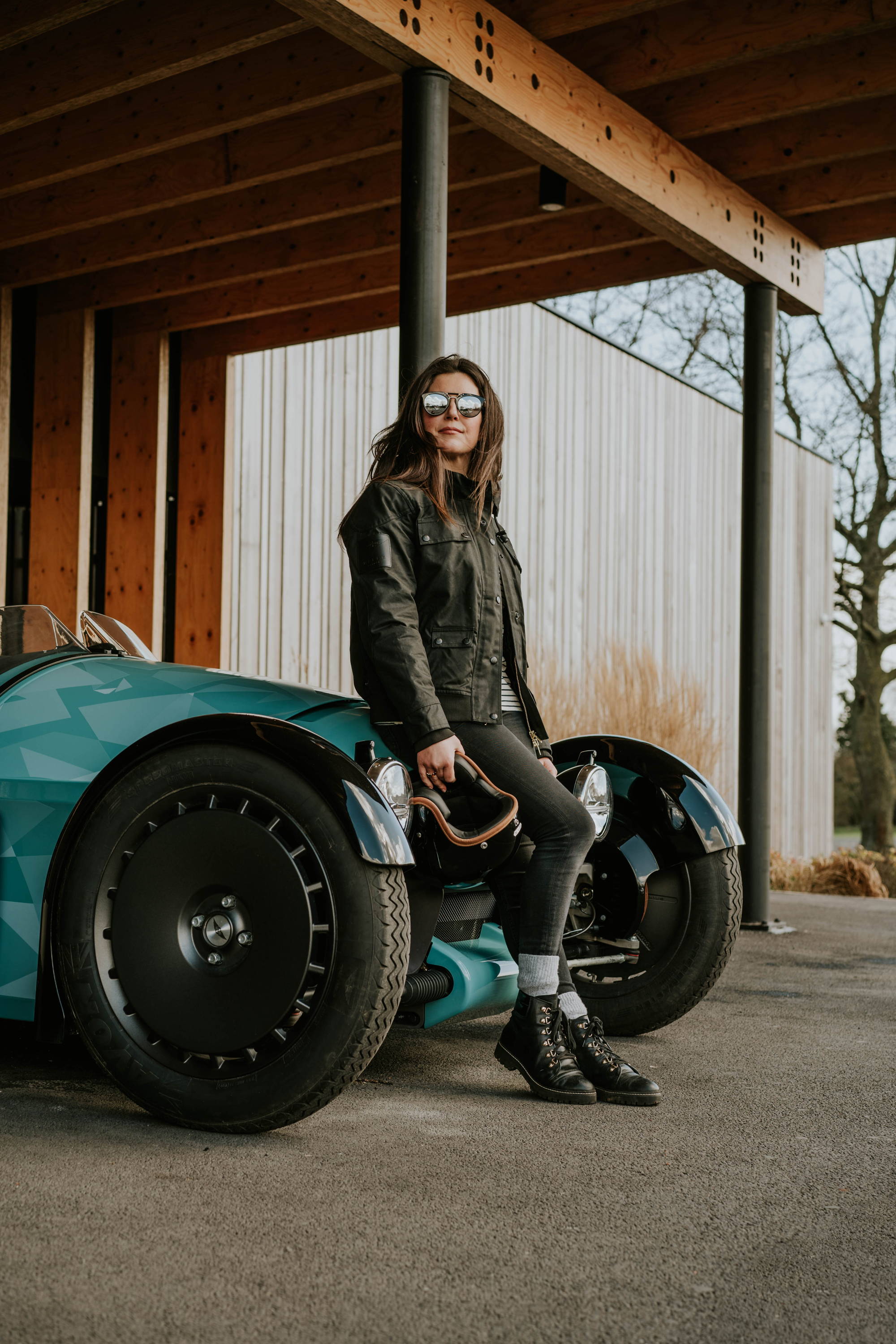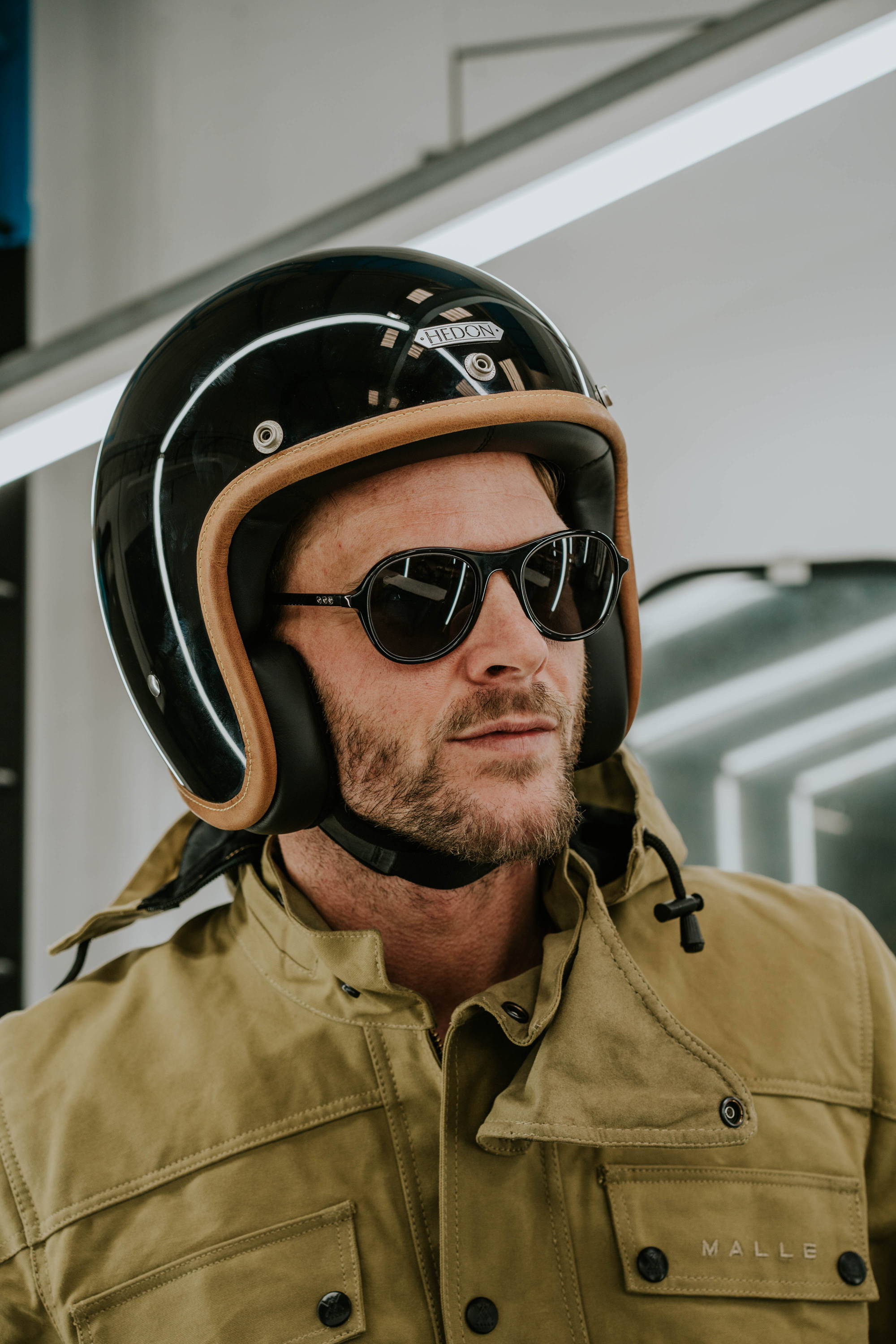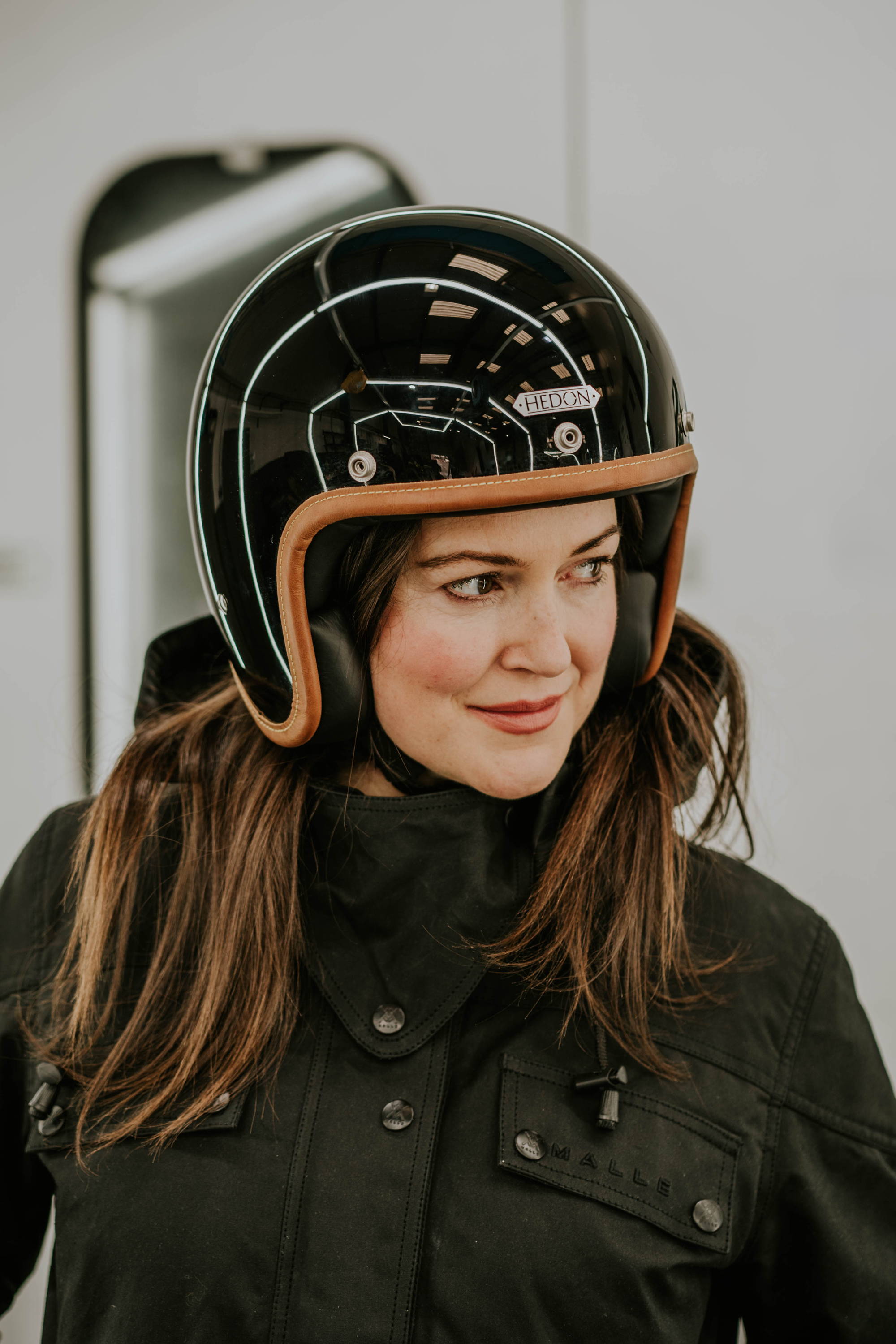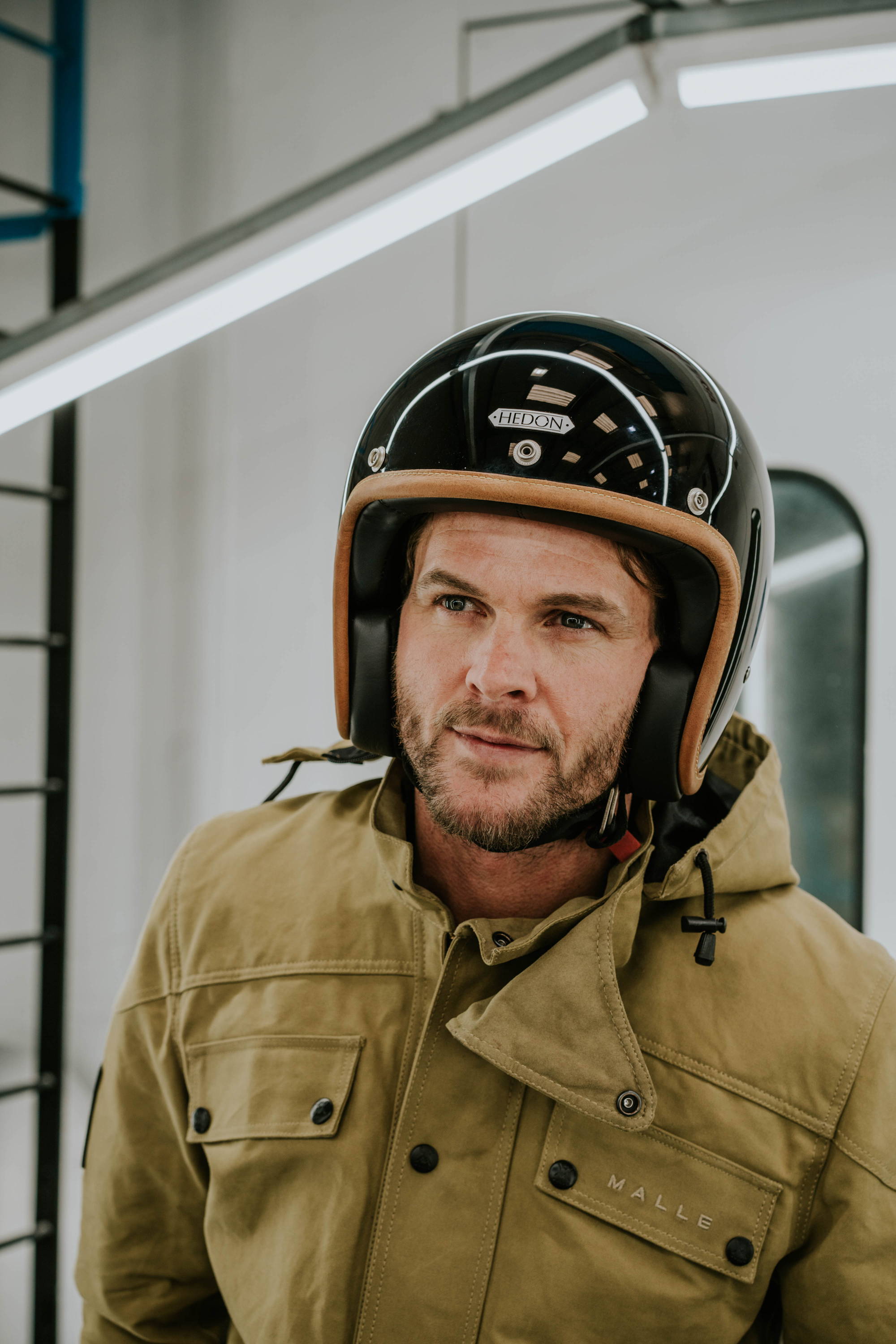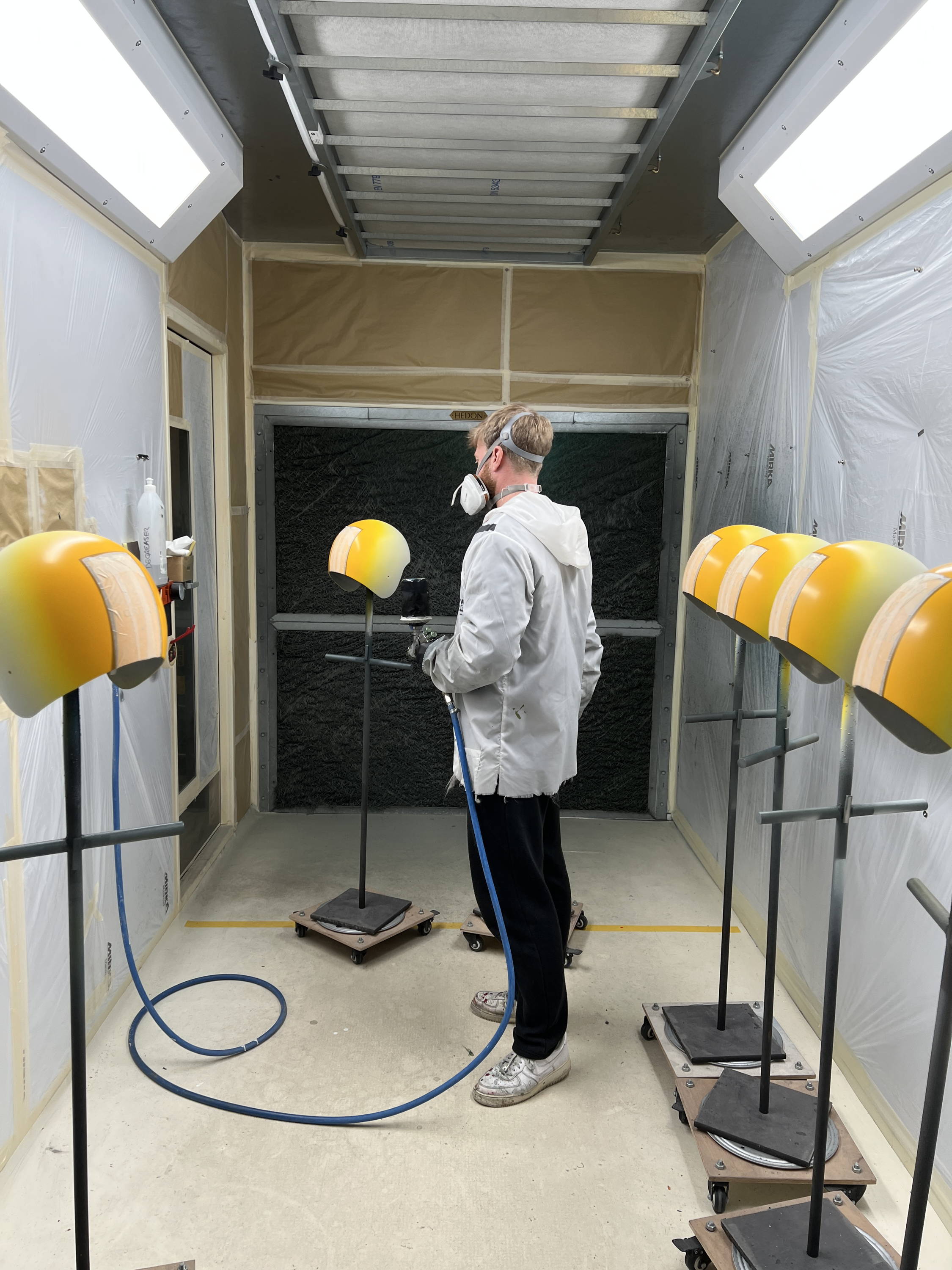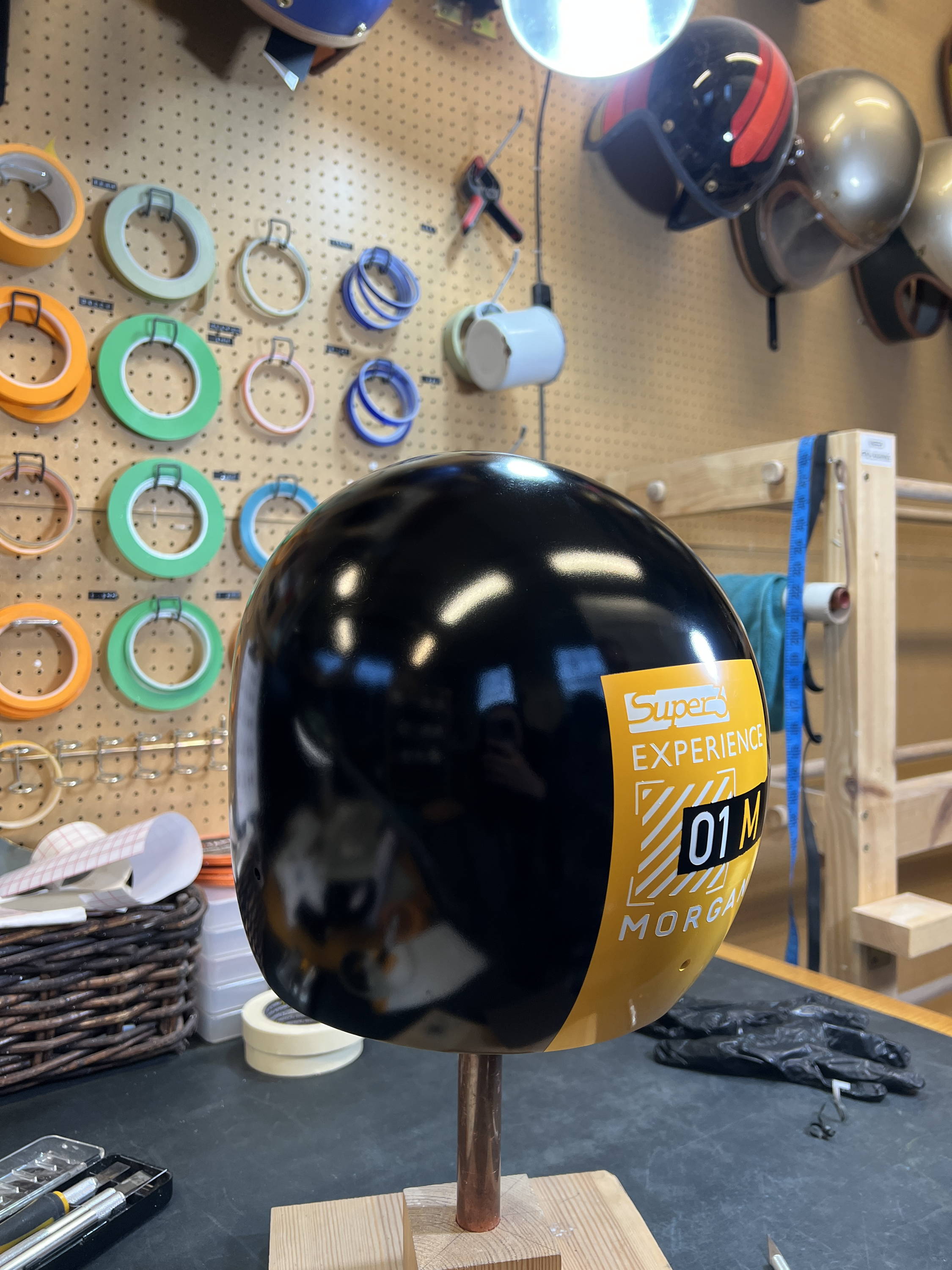 It is always a real challenge to paint a very geometric logo on a spherical shape and make it look like it all made sense to brain visually. We never shy away from a challenge! Especially if it's for Morgan Motors.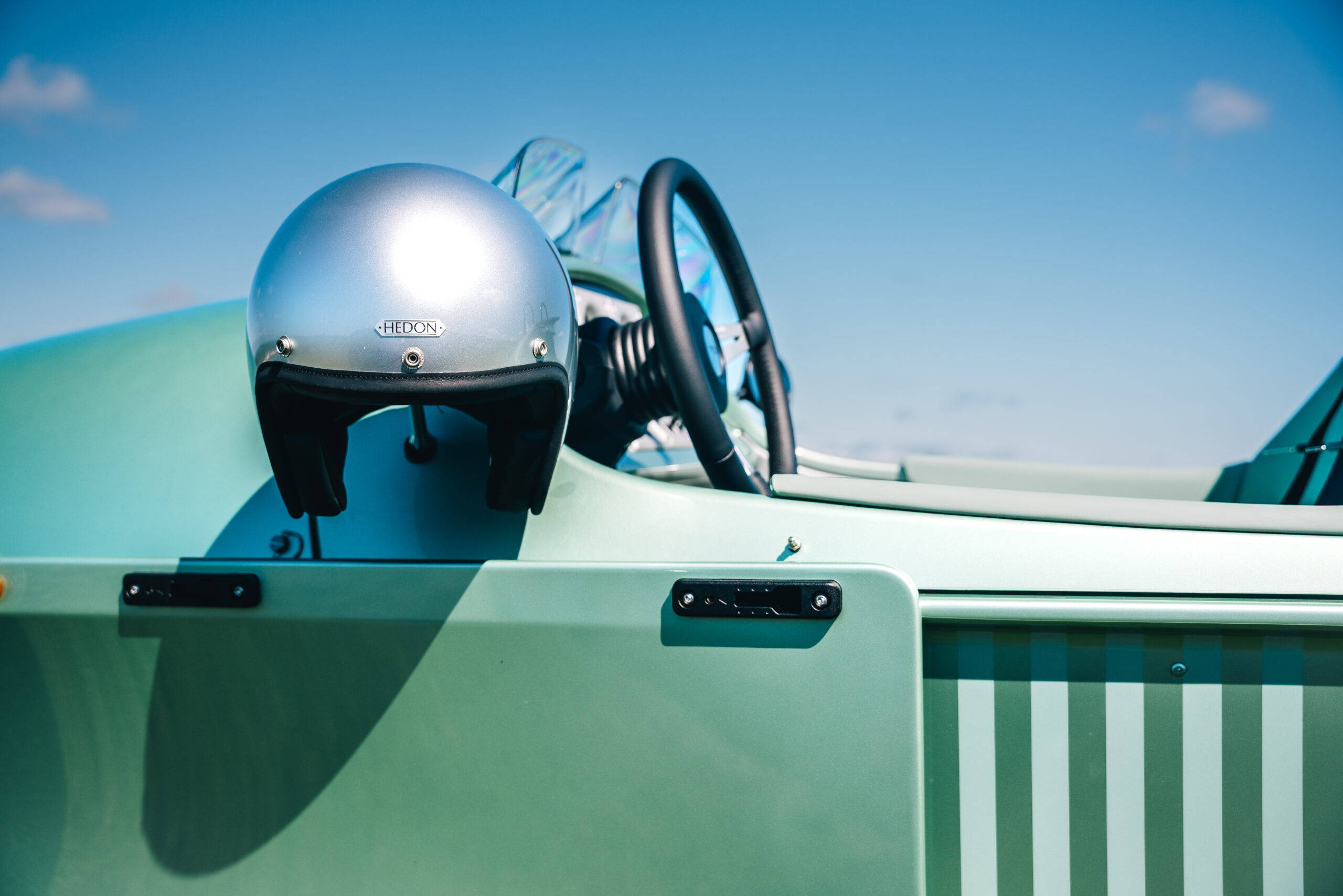 Morgan Super 3 makes US debut.
The Morgan Super 3 made its United States debut at The Bridge VII this Saturday 23 September, with two specially commissioned bespoke models. Hosted at Bridgehampton Golf Club, The Bridge has become one of the United States' most original and exclusive annual automotive events, showcasing some of the
most prominent automobiles from past and present.
The two bespoke Super 3 reflect the customisable and versatile nature of the model, presenting differing aesthetics that work together or individually. The first 'Bridge commission' exudes a contemporary feel and is finished in Ice Green Metallic paint with coordinating Cotswold Green leather. Dark graphite wheels and structural castings combine with a subtle one-off livery pattern, visible on the lower sides of the body. A host of other options, handpicked from Super 3's extensive options list, are visible. The second bespoke Super 3 conveys a more purposeful touring aesthetic and is equipped for adventure. Finished in Reflex Silver and featuring a host of bespoke markings, it coordinates matching Cotswold Green leather with the first commission, contrasted with orange accents. Additional driving lights and side exo-racks with orange bungees headline the extensive options fitted to the vehicle.
The public debut of Super 3 at The Bridge VII marks the official reintroduction of Morgan to the United States following the model's launch earlier this Summer. Super 3 has now arrived at Morgan dealerships across the country and is available to test drive now. Morgan's relationship with the United States will continue to evolve over the coming months and years with further four-wheeled models planned for US entry in 2024 and beyond.
To help commemorate their US debut, we were commissioned to create 2 Hedonist helmets to match their deliciously and meticulously handcrafted machines. Here are some lovely photo of them at the event, taken by photographer Riocam and model Maxine Schiff.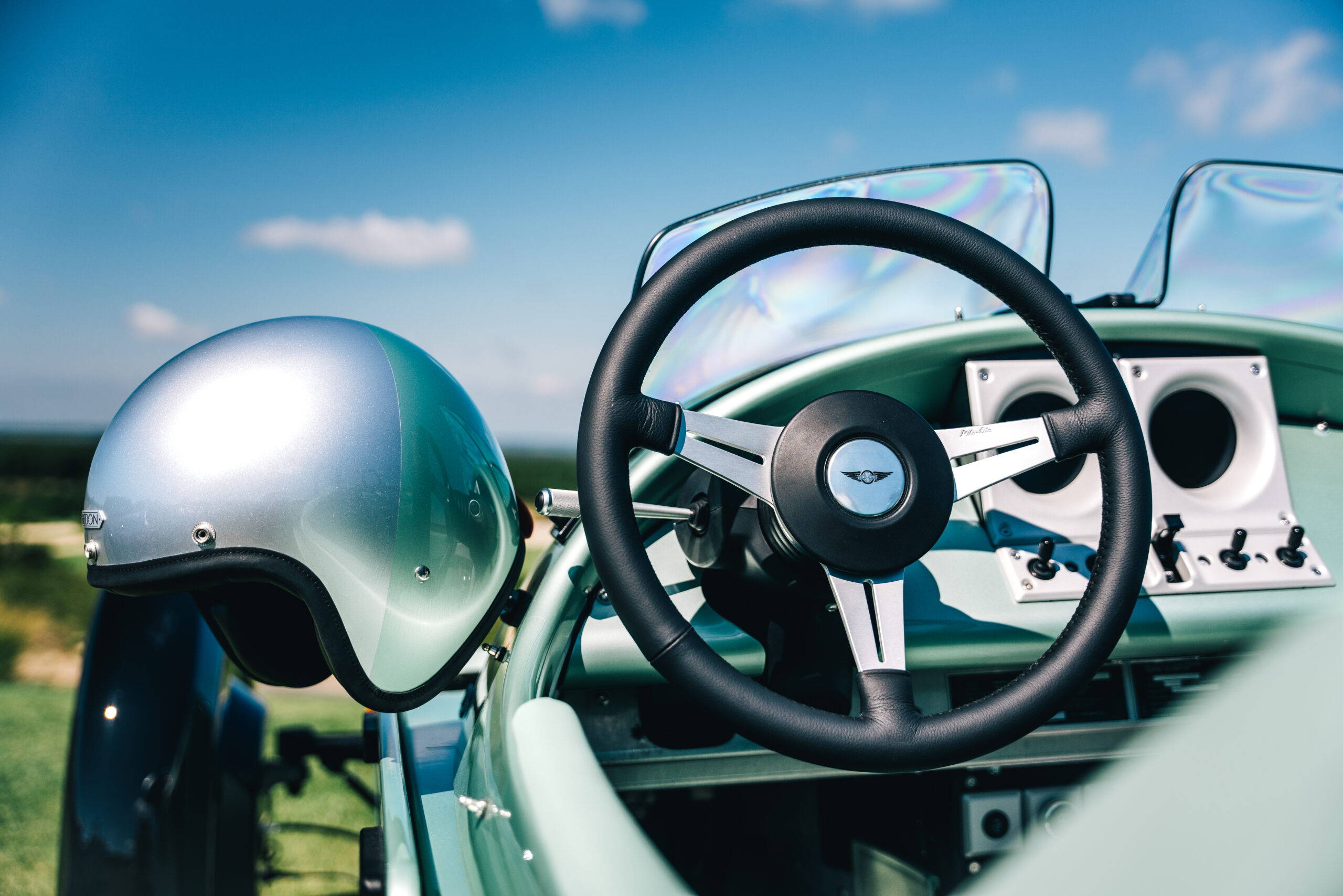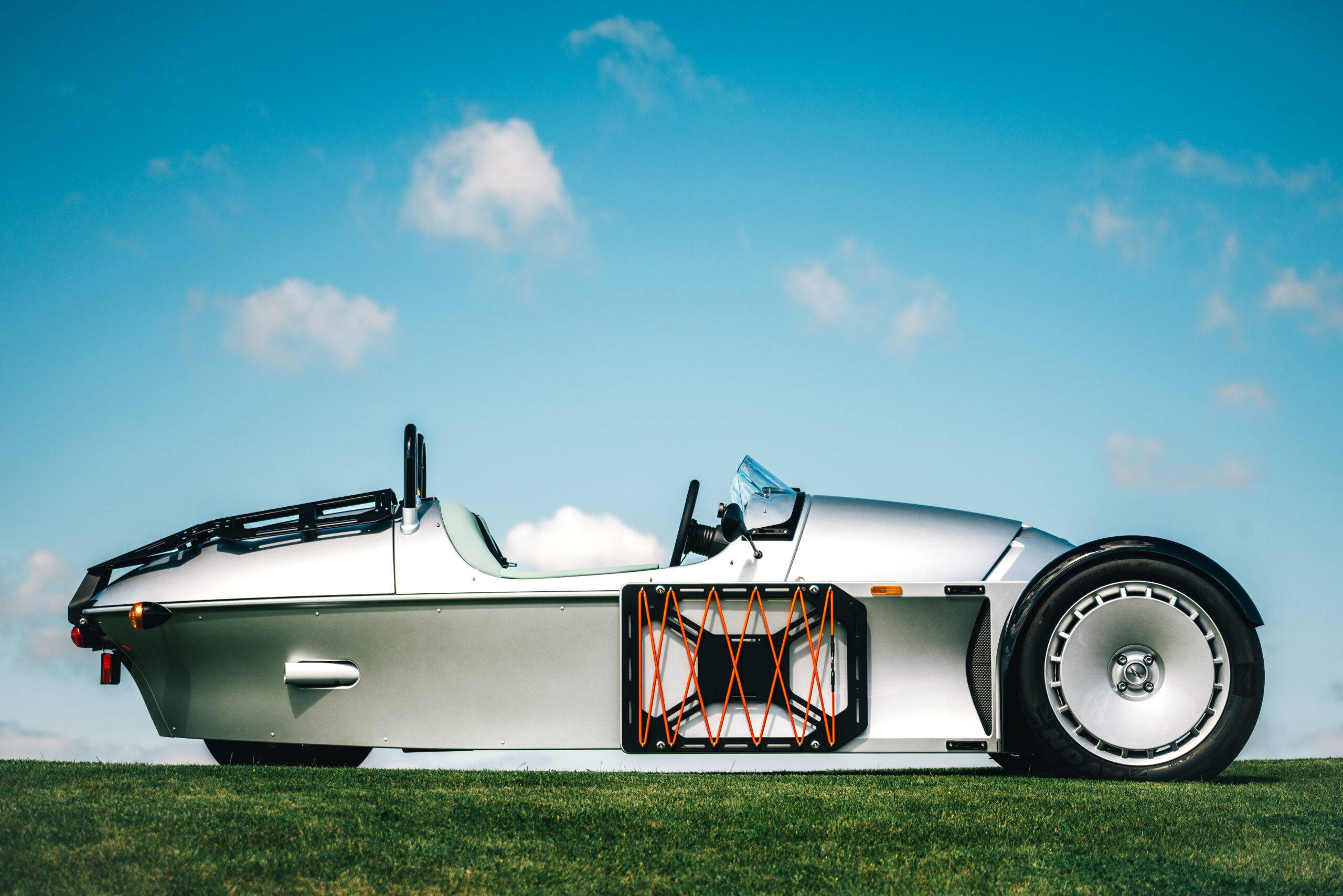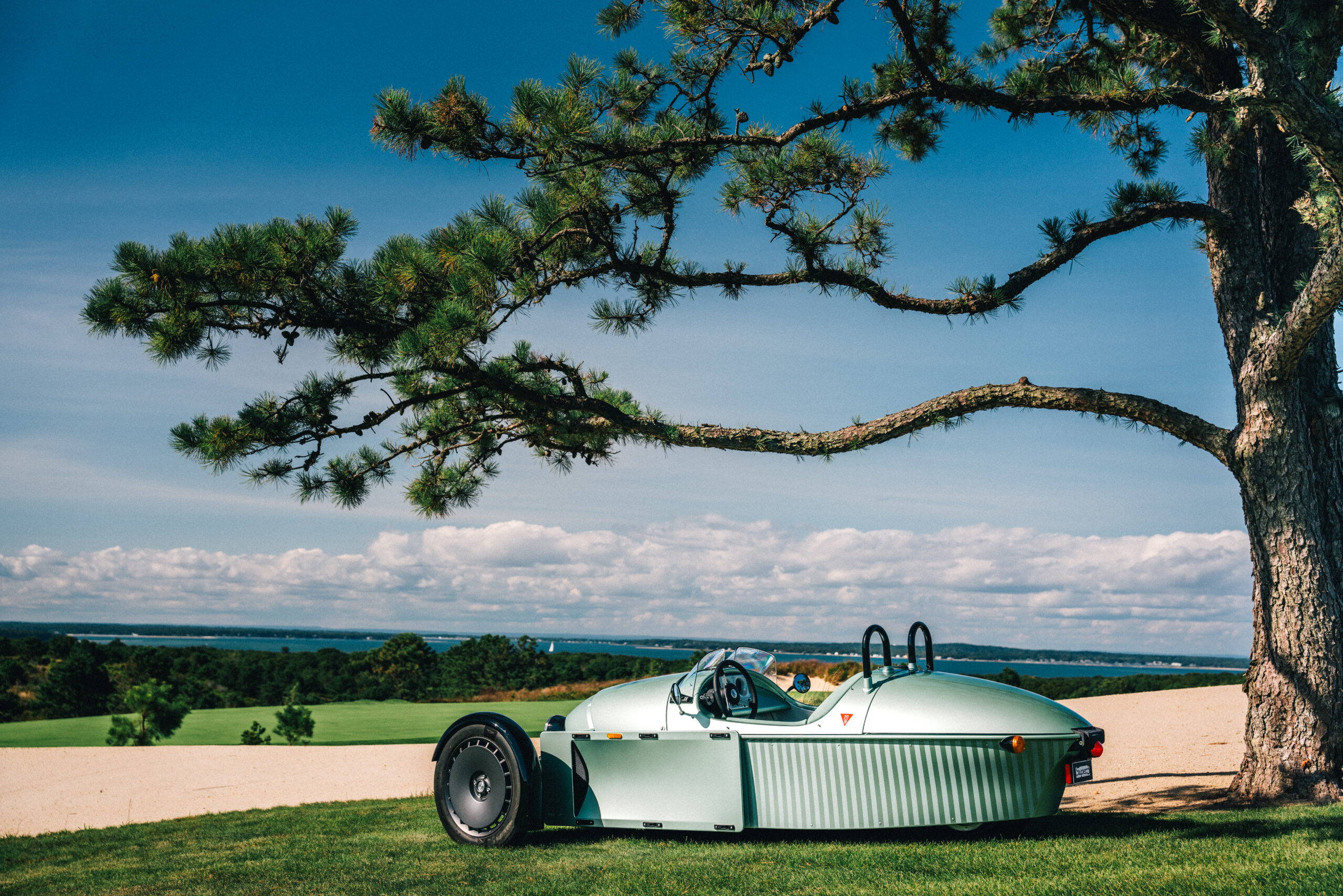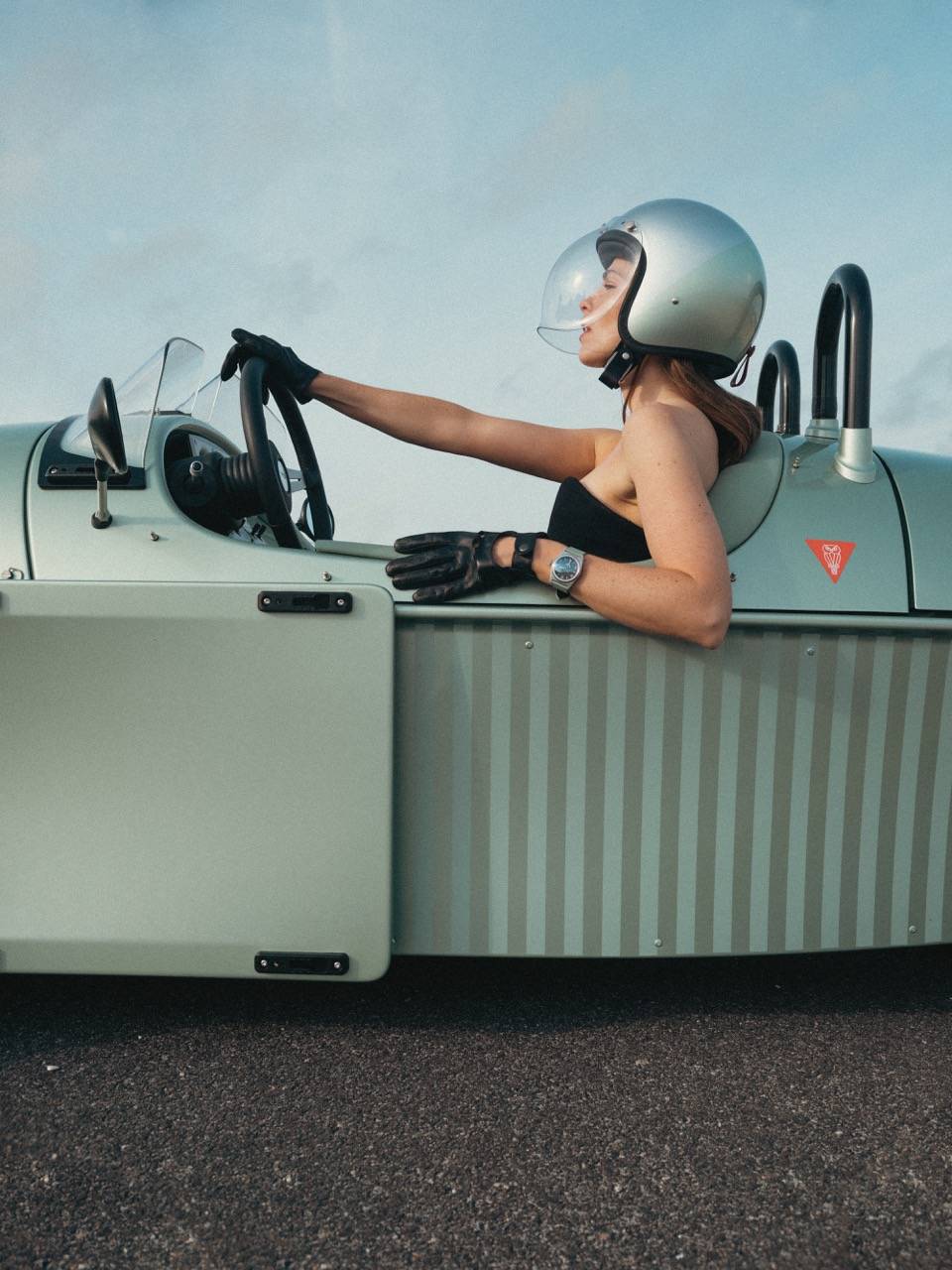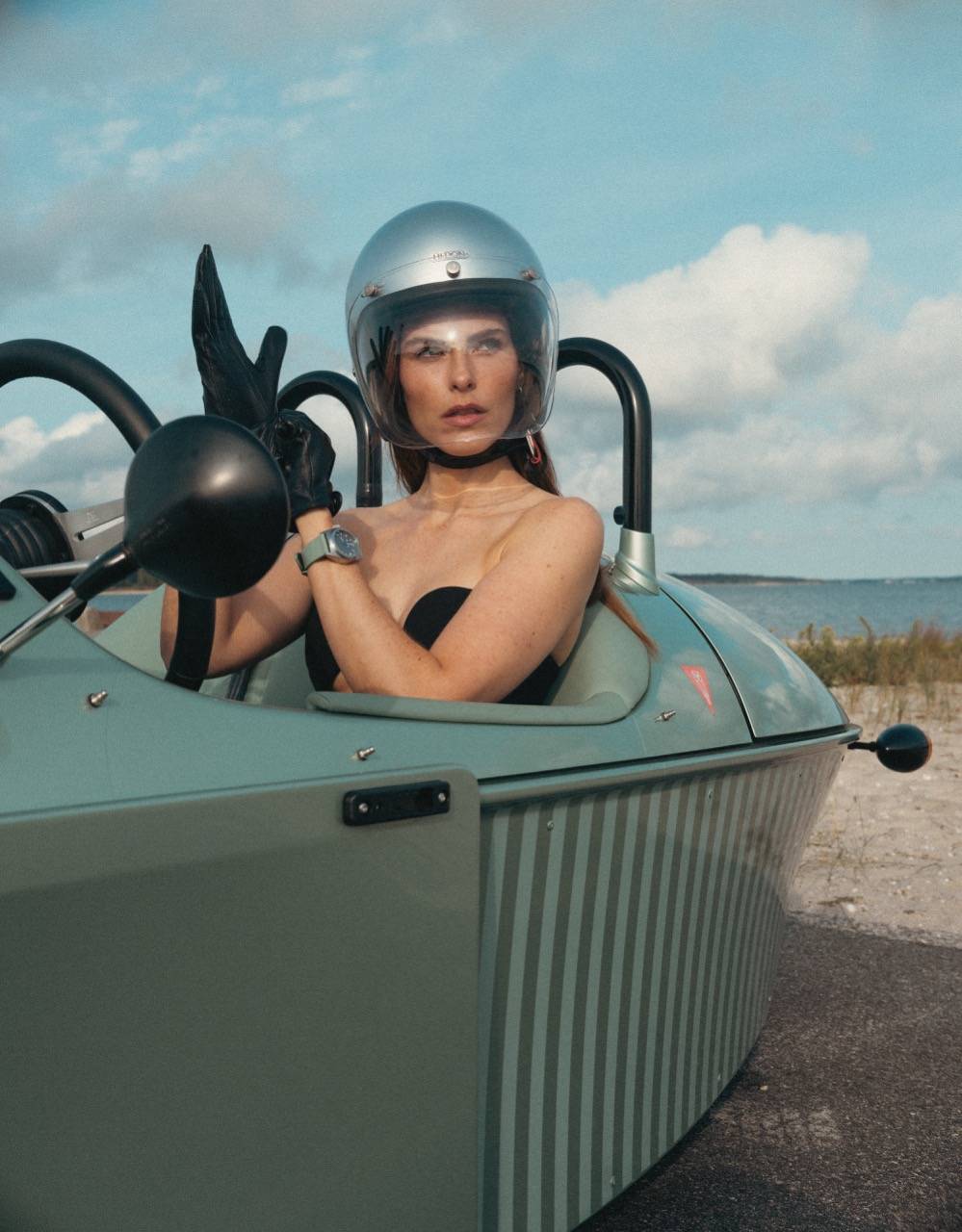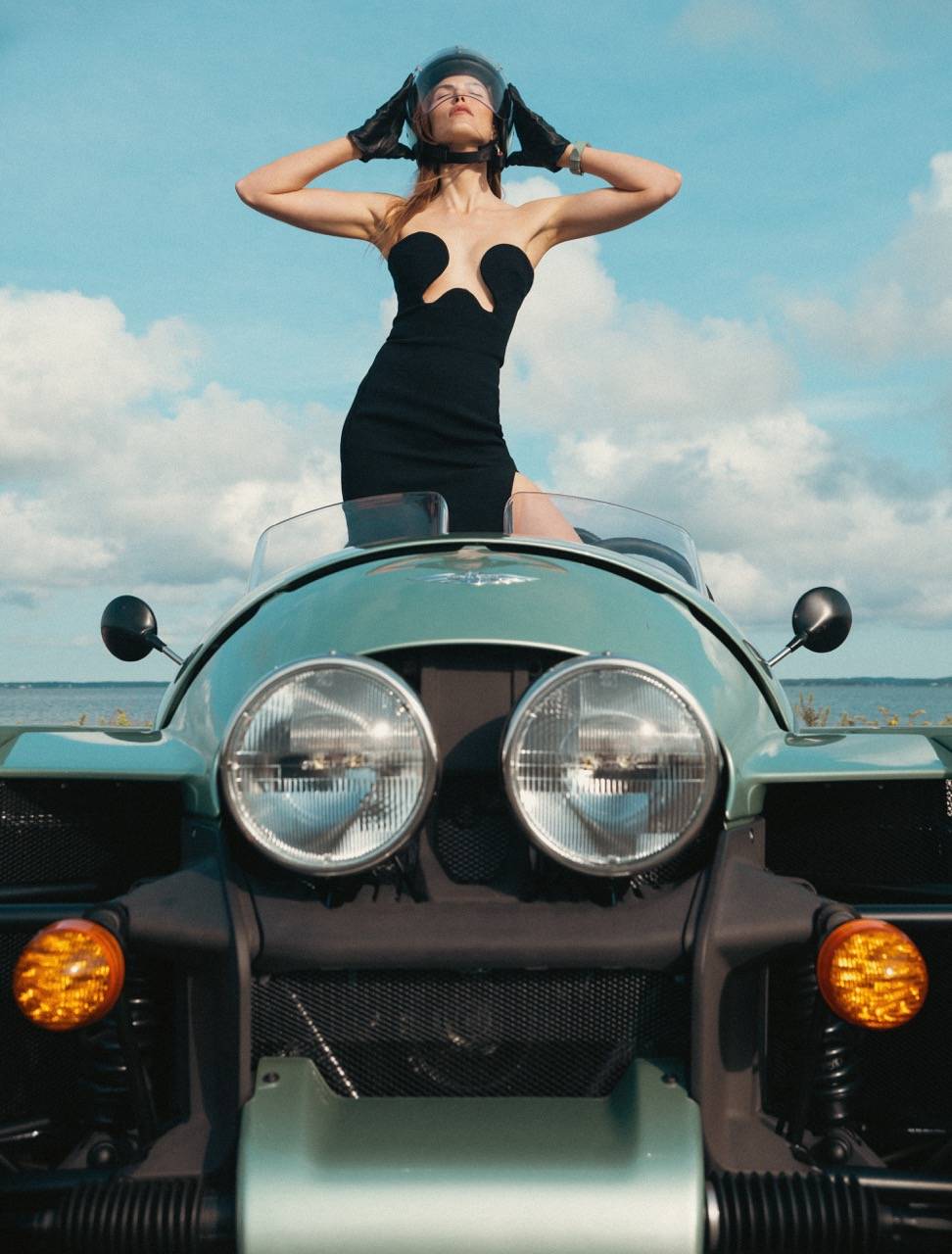 It has been a real pleasure to work with Morgan and we are looking forward to creating more helmets like these to help protect and maintain the style and safety of the distinguished Morgan community.
Looking to customise your own helmet to match your bike or Morgan Car? Look no further and let us make your helmet dreams come true. Try out our 3D customiser and create a one of a kind helmet.
Looking for something more bespoke and crazy special?
Contact us anytime.
Want to know more about Morgan Cars?