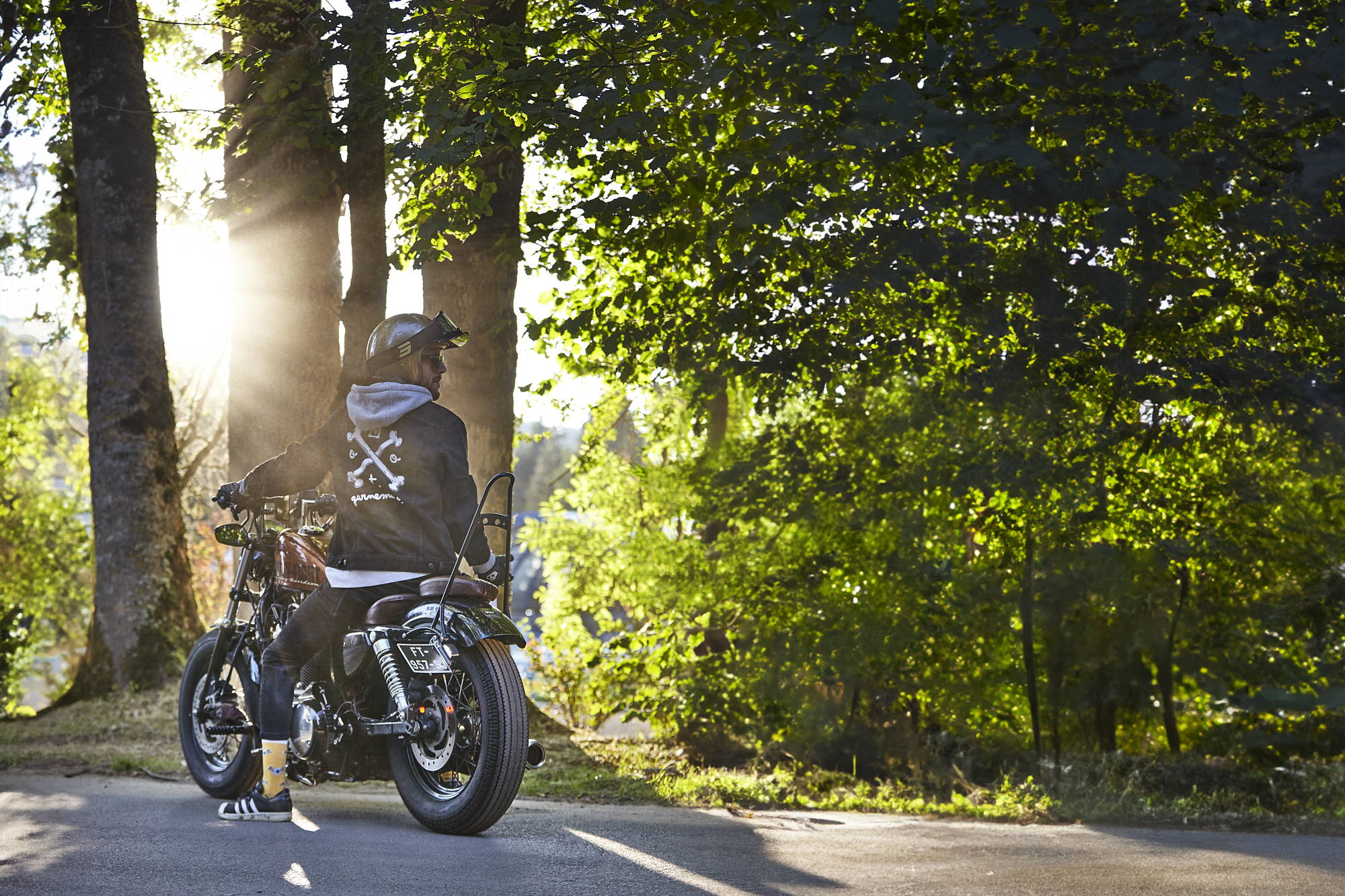 Aces Experience 2023:
A Unique Festival in Murol, France
Set amidst the picturesque landscapes of Auvergne, the Aces Experience promises an unforgettable journey to the heart of the earth. This event, which has grown exponentially over its four editions, started with a simple idea reminiscent of a countryside barbecue among friends. Little did the organizers know that this gathering would attract so many "friends"!

The Aces Experience Festival was born out of the sheer joy of coming together and sharing memorable moments. Over the years, it has evolved to include a musical stage featuring talented artists, scenic routes that allow participants to explore the volcanic park of Auvergne and an ever-growing community of friends and enthusiasts who join the event annually. Despite its growth, the festival has always maintained its original spirit - a simple celebration among friends in a beautiful countryside setting.

The fifth edition of the Aces Experience was exceptional. It was the last event held at its current site, making it a must-attend for both new and returning participants. We were blessed with incredible weather the whole weekend. Sunny skies and unusually hot temperatures for September.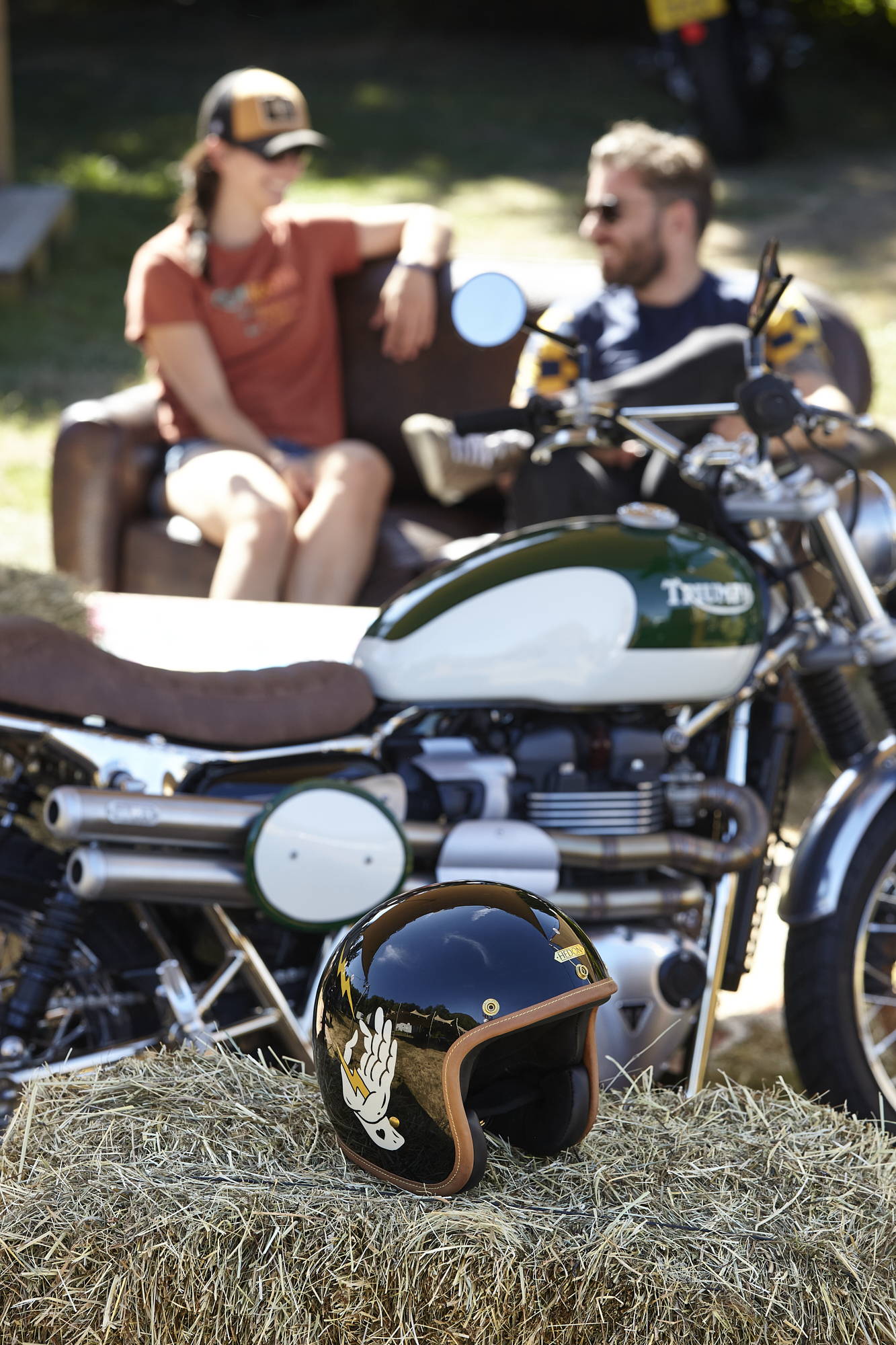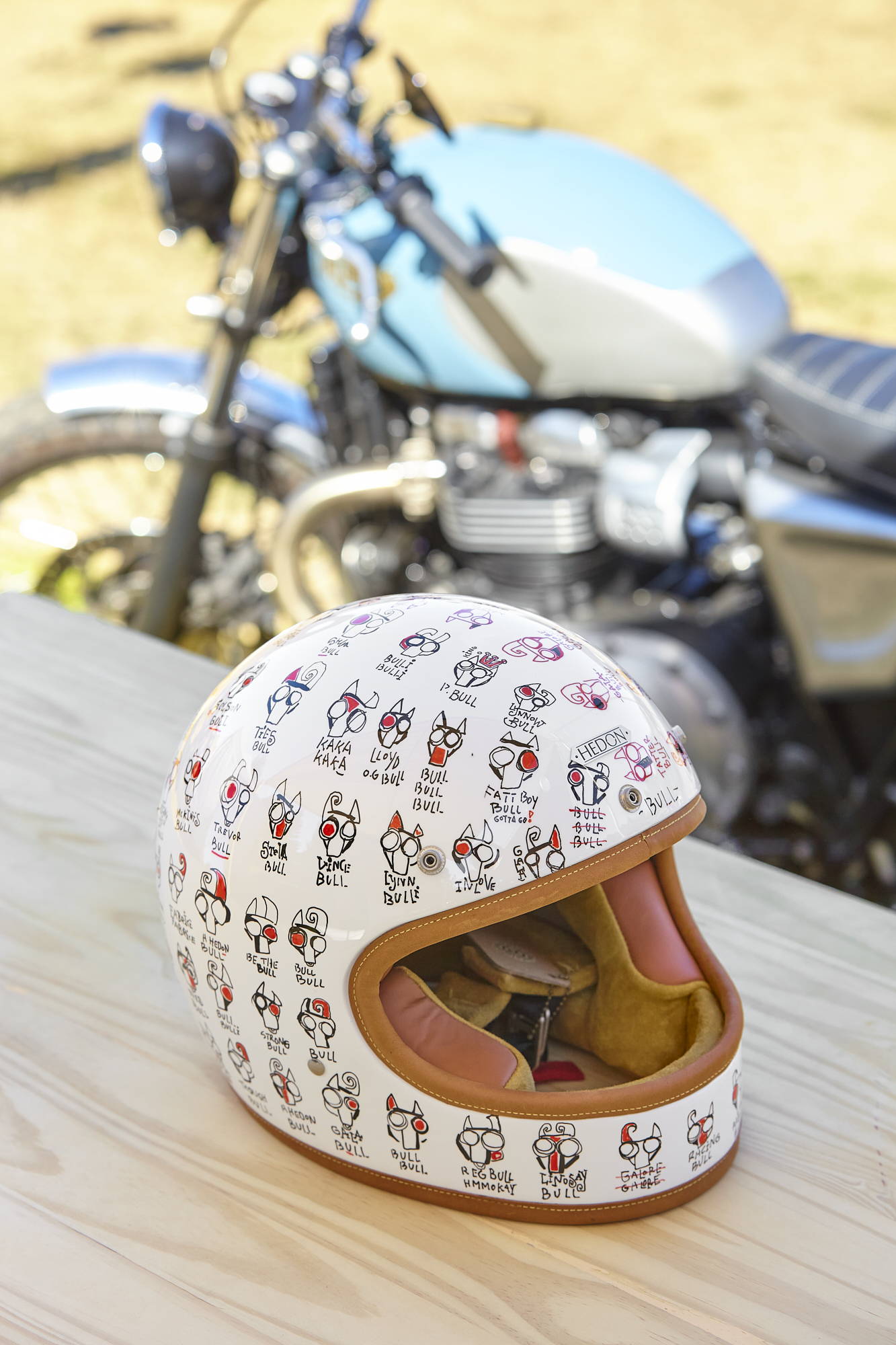 This year Hedon brought 2 custom helmets specially made for the event. A Hedonist in gloss black with the Aces 2023 colours and a beautiful hand drawn Heroine Classic by Philippe Stella.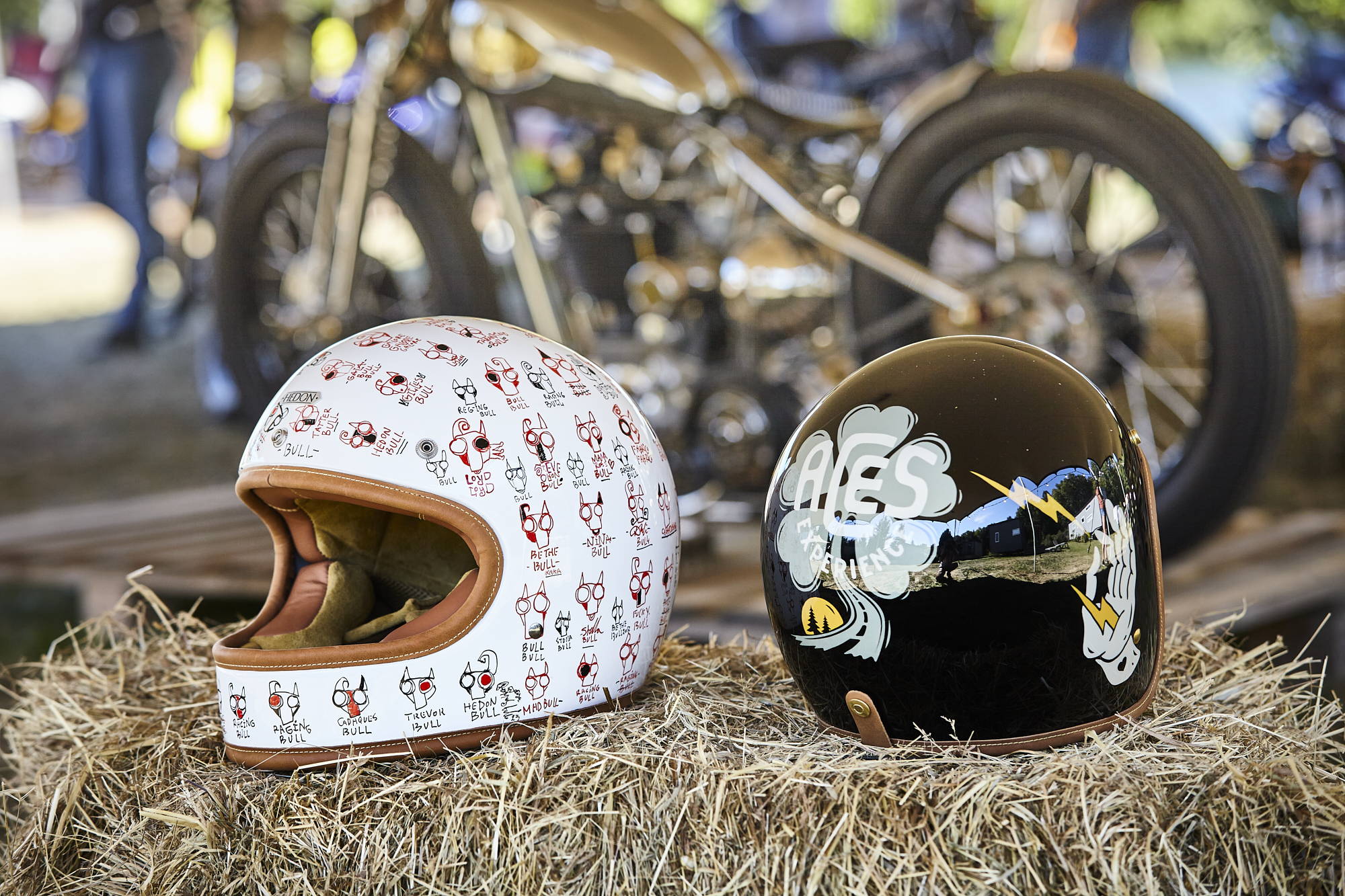 Below is a behind-the-scenes video of our team crafting the Aces x Hedon 2023 helmet
Get this Made-To-Order helmet now.
Over the past 3 years we have enjoyed this incredible event and shot many photos and clips with our crew. We wish Fabrice and his team all the best for the next Aces adventures, wherever it may be.
Check out below the recap of Hedon at Aces in 2021 and 2022.
Looking to customise your own helmet to match your bike? Look no further and let us make your helmet dreams come true. Try out our 3D customiser and create a one of a kind helmet.
Looking for something more bespoke and crazy special?
Contact us anytime.