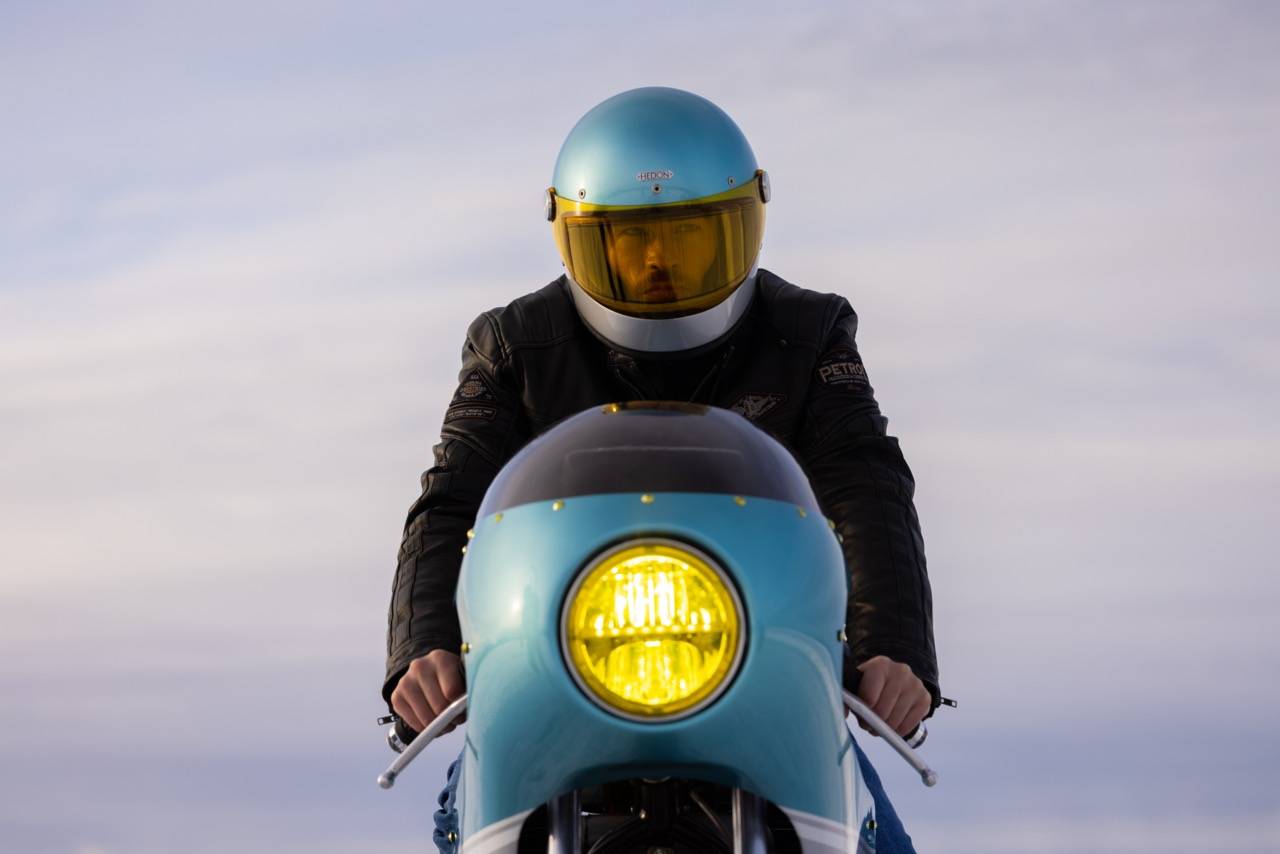 RGNT Motorcycles have done it!
On the weekend of 24/25 February 2023 the RGNT Aurora set the World Record on ice with an electric motorcycle. During the SMA Svenska Motorsport Alliansen sanctioned and licensed Speed Weekend in Årsunda, Sweden, RGNT-engineer Timmy Eriksson broke the current electric motorcycle speed record on ice.
RGNT currently holds official record for Fastest electric motorcycle on ice (155.14 km/h).

Next to this they also hold the record for:

- Fastest electric A1 motorcycle on ice (135.03 km/h)

- Fastest electric motorcycle production model on ice(114.3 km/h)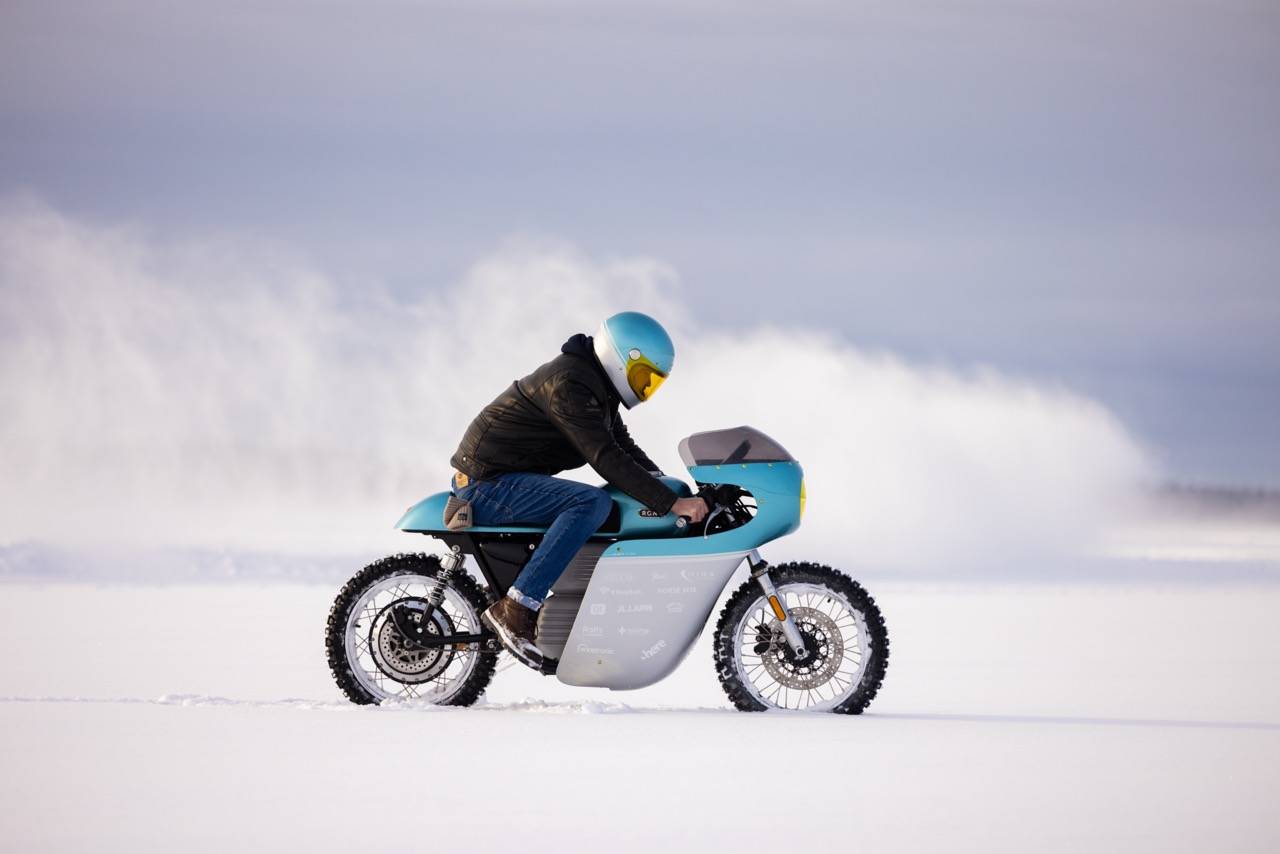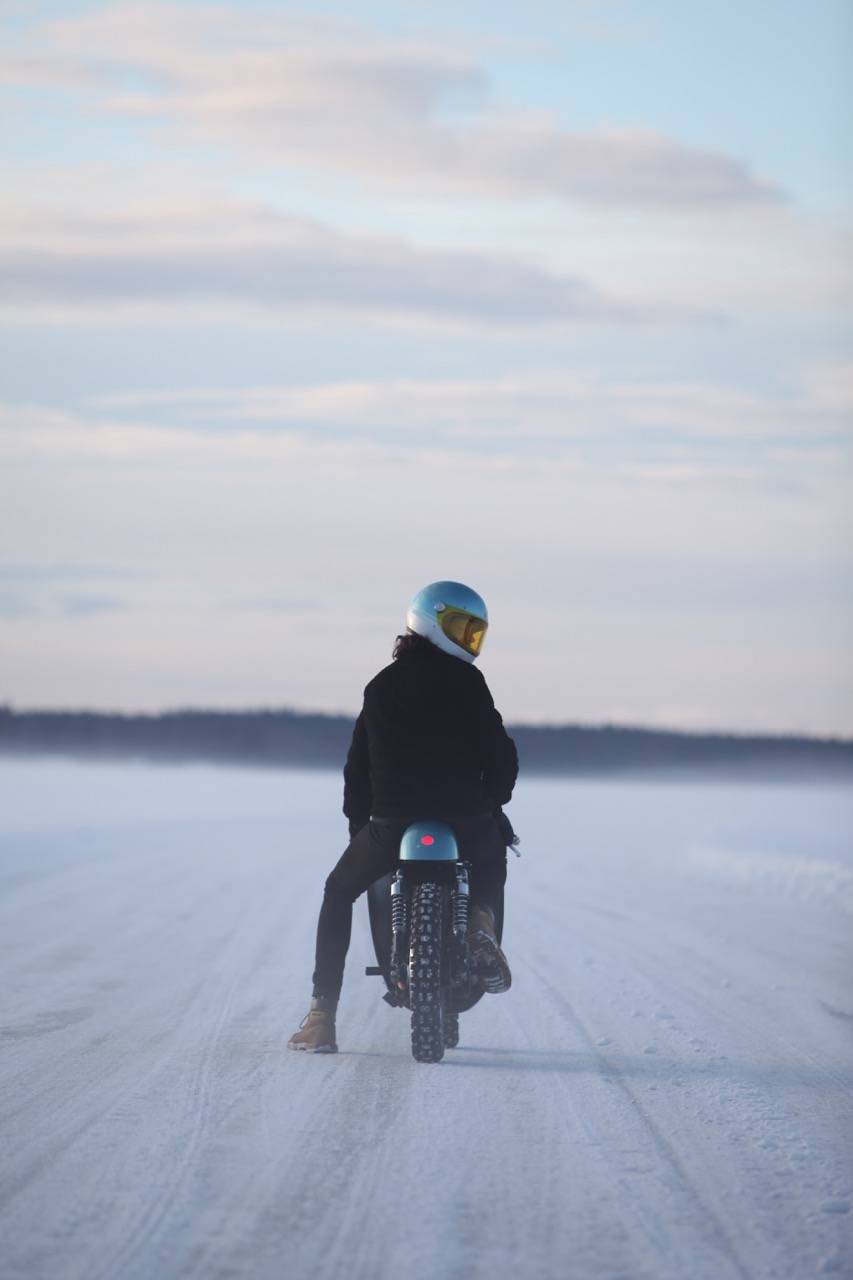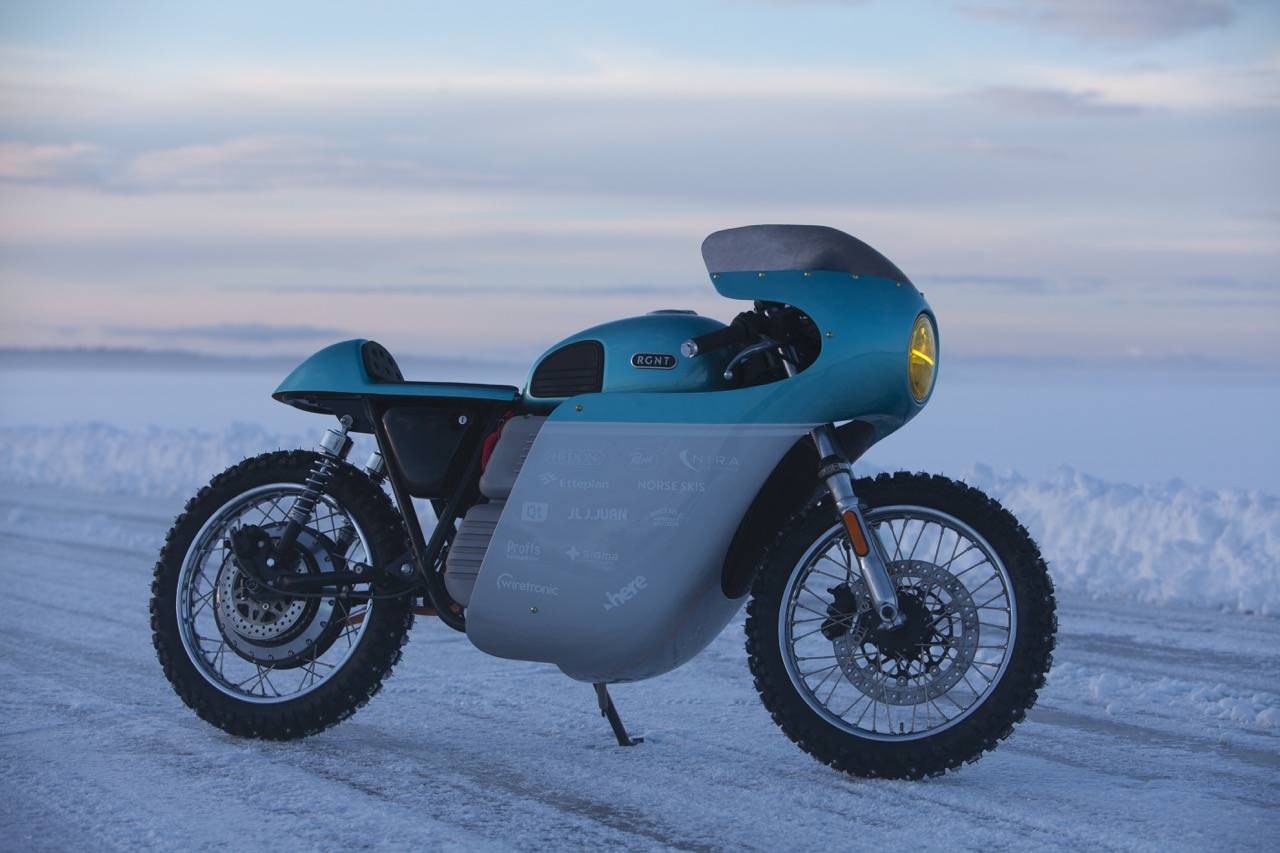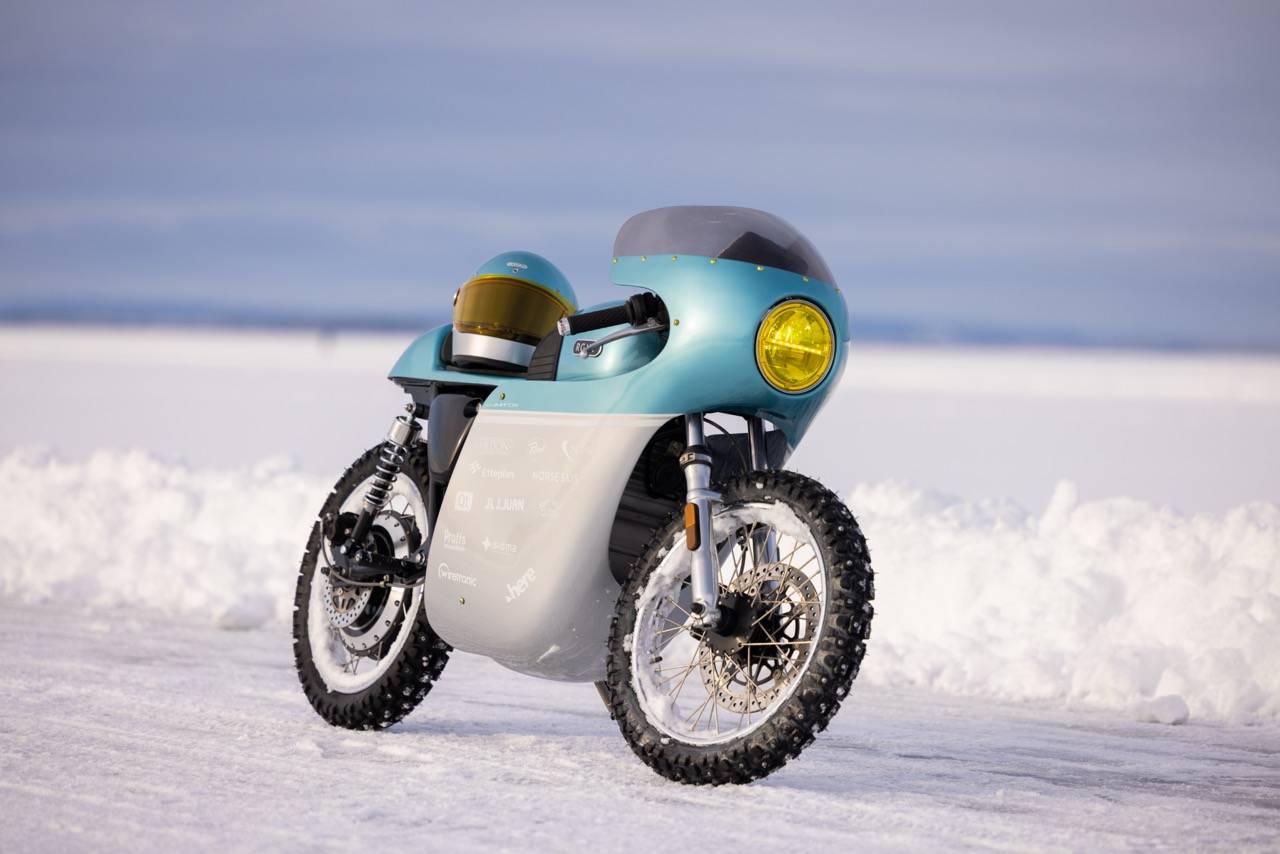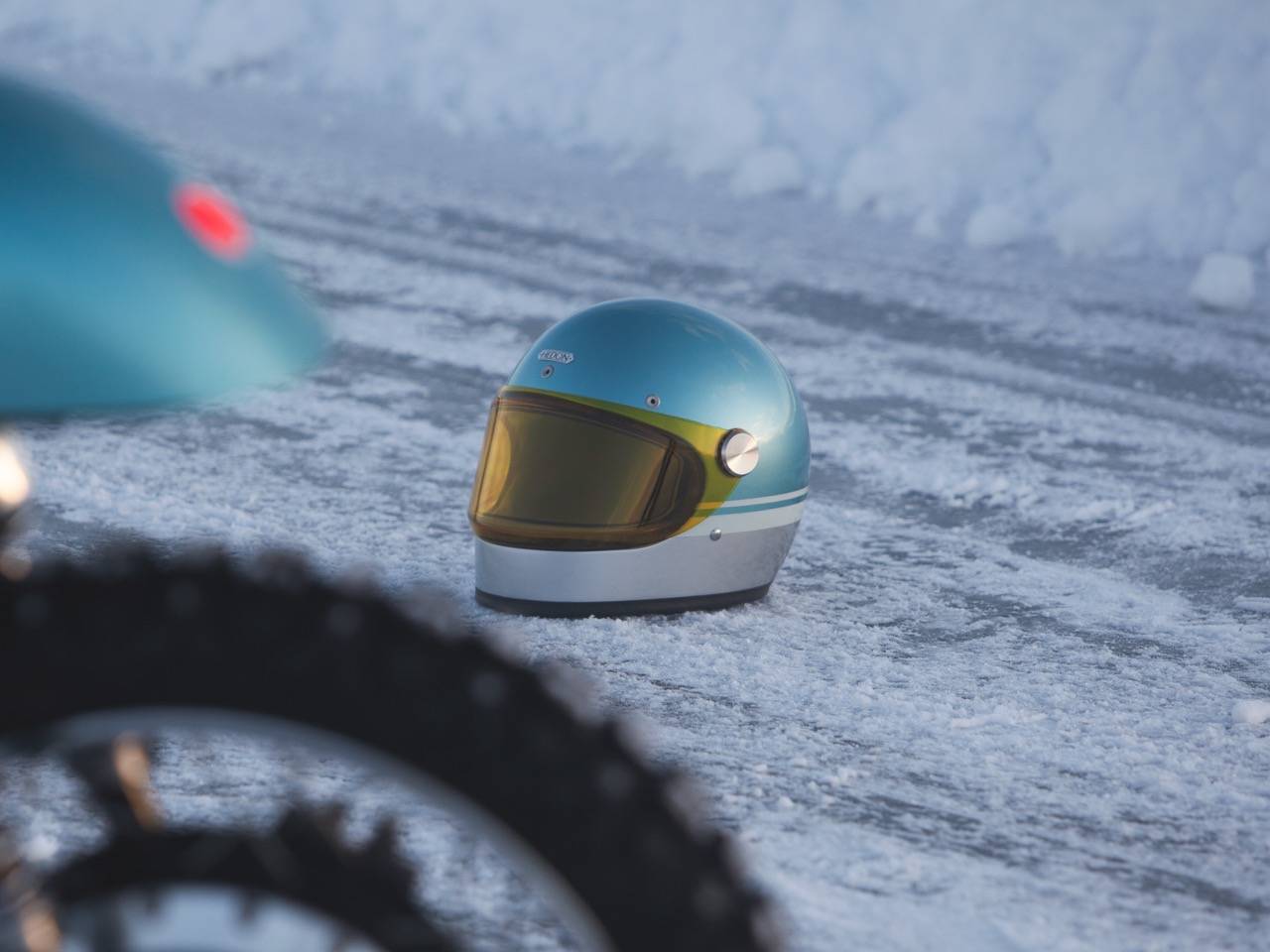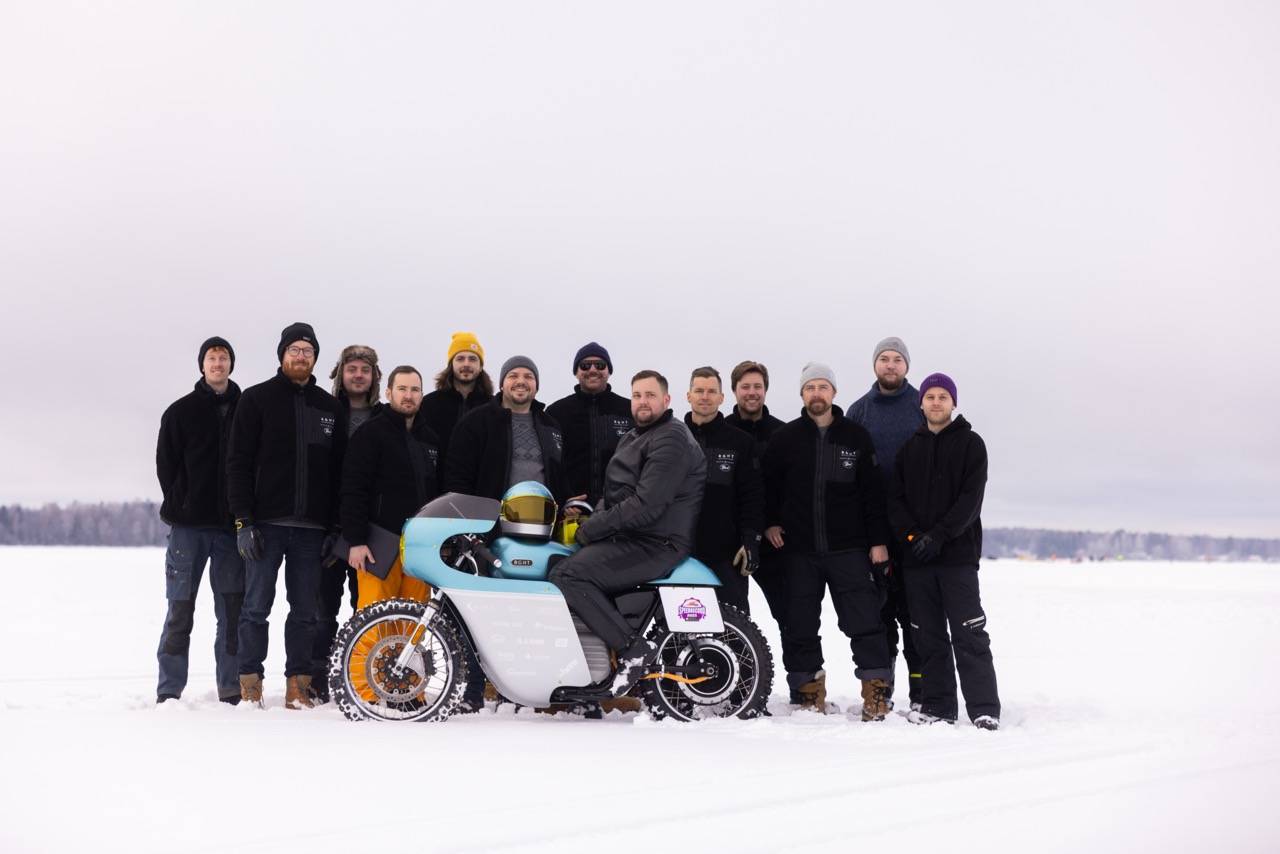 Record breaking team! Here are the champions who outdid themselves. The RGNT team.
A month before the upcoming race, Gideon, Head of Marketing at RGNT Motorcycles, approached our helmet company to create a custom helmet for their record-breaking bike, the Aurora. As enthusiasts of RGNT's work, we were thrilled to be a part of this project and immediately got to work.
Inspired by the Northern lights, the bike's design is breathtaking. In collaboration with RGNT, we named our custom Heroine Racer helmet "Borealis" to complement the Aurora's aesthetic. The helmet's metallic blue color was inspired by the Ferrari dyno 246GT, giving it a sleek and sophisticated appearance.
Creating the helmet was an exciting process. We worked closely with RGNT to ensure that every detail was perfect. Our team of craftsmen used high-quality materials to bring the vision to life to match Aurora's aura. The final result was a stunning, one-of-a-kind helmet that perfectly matched the bike.
We're thrilled to have contributed to RGNT's mission to break records and showcase their unique style. We were happy that the Borealis Racer helped them achieve their goals and make a statement on the track.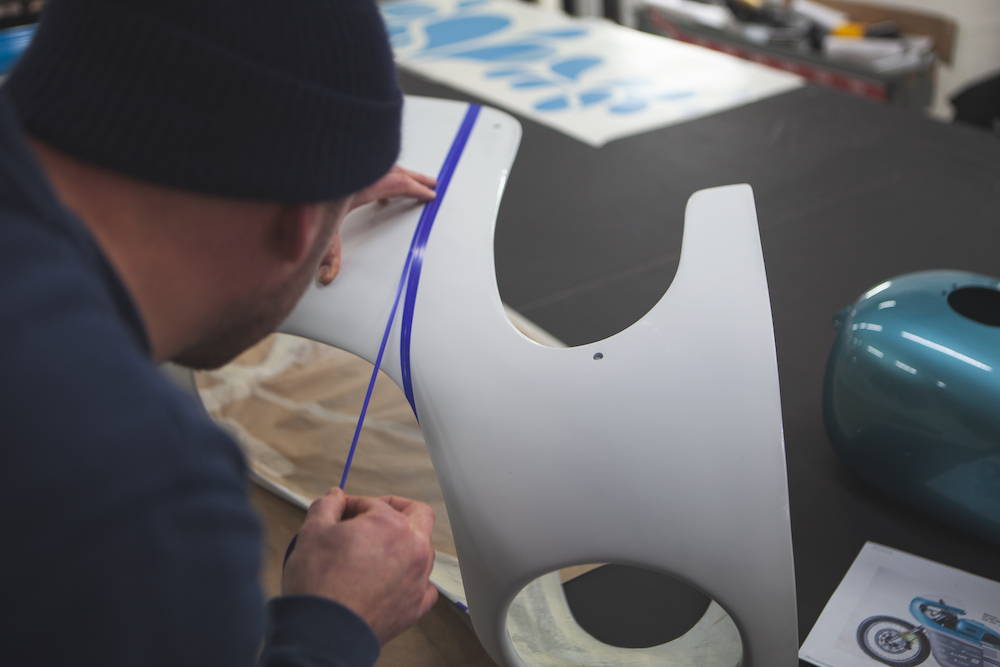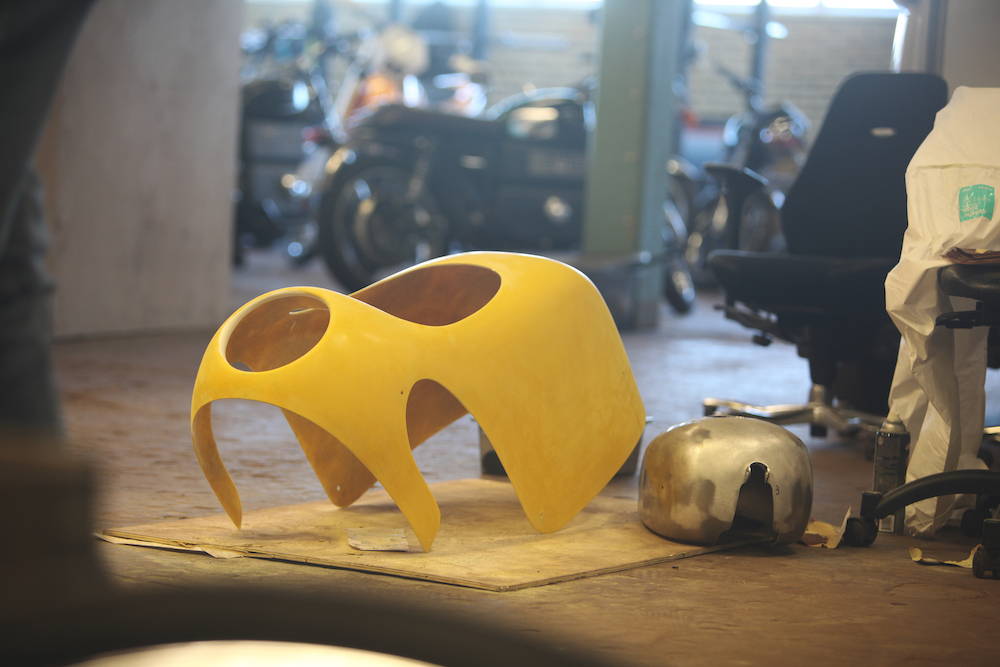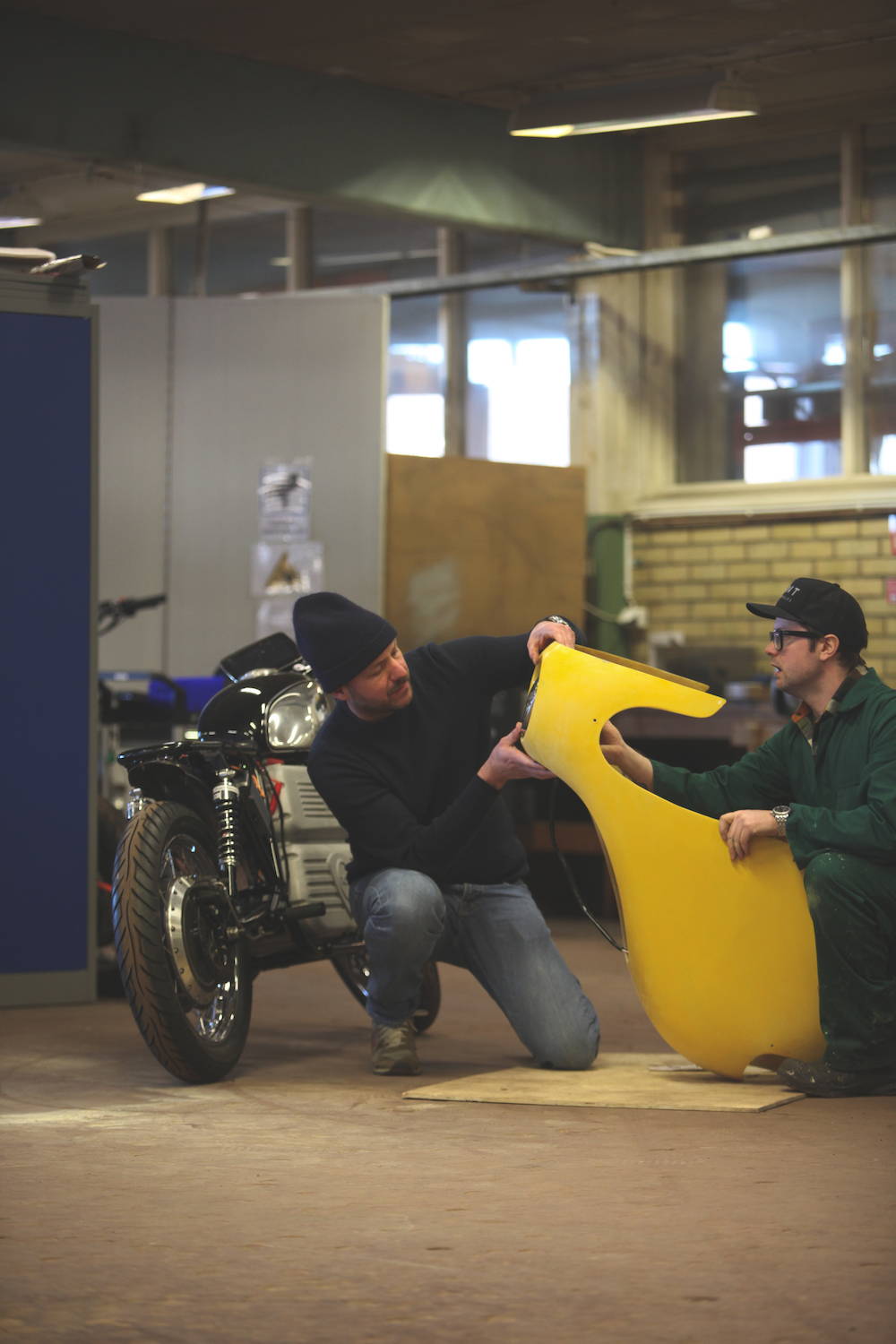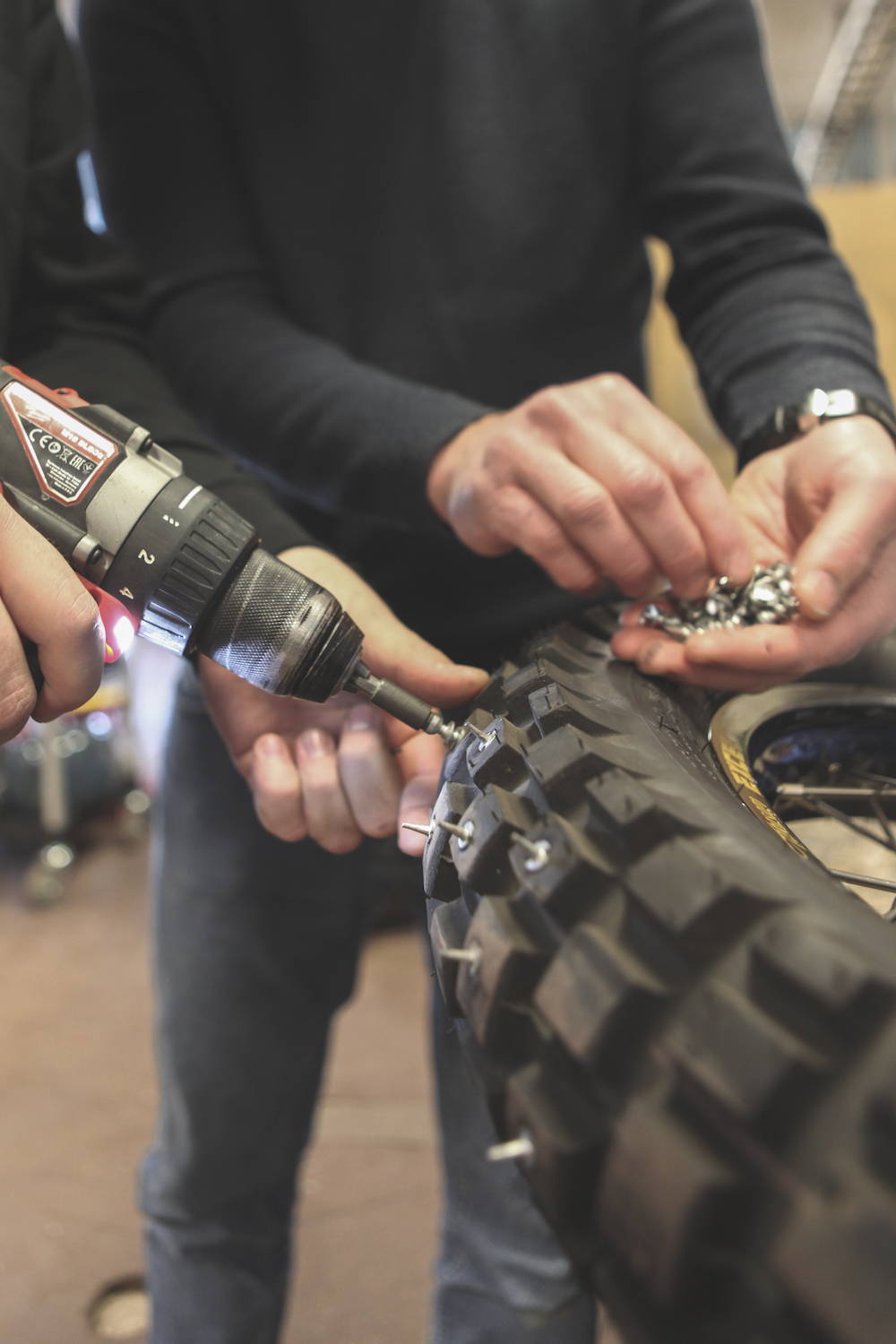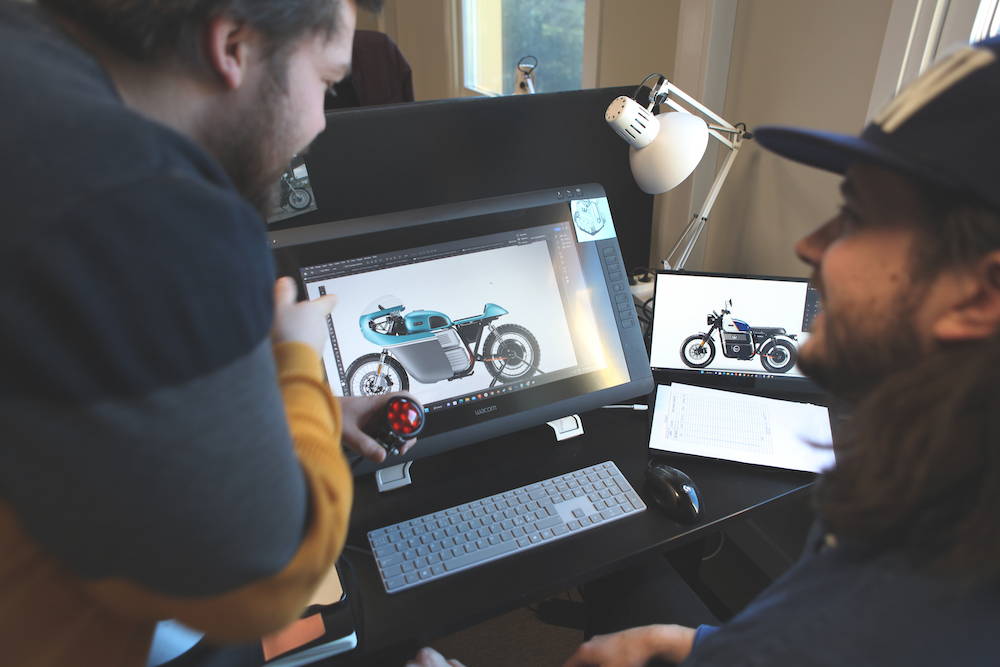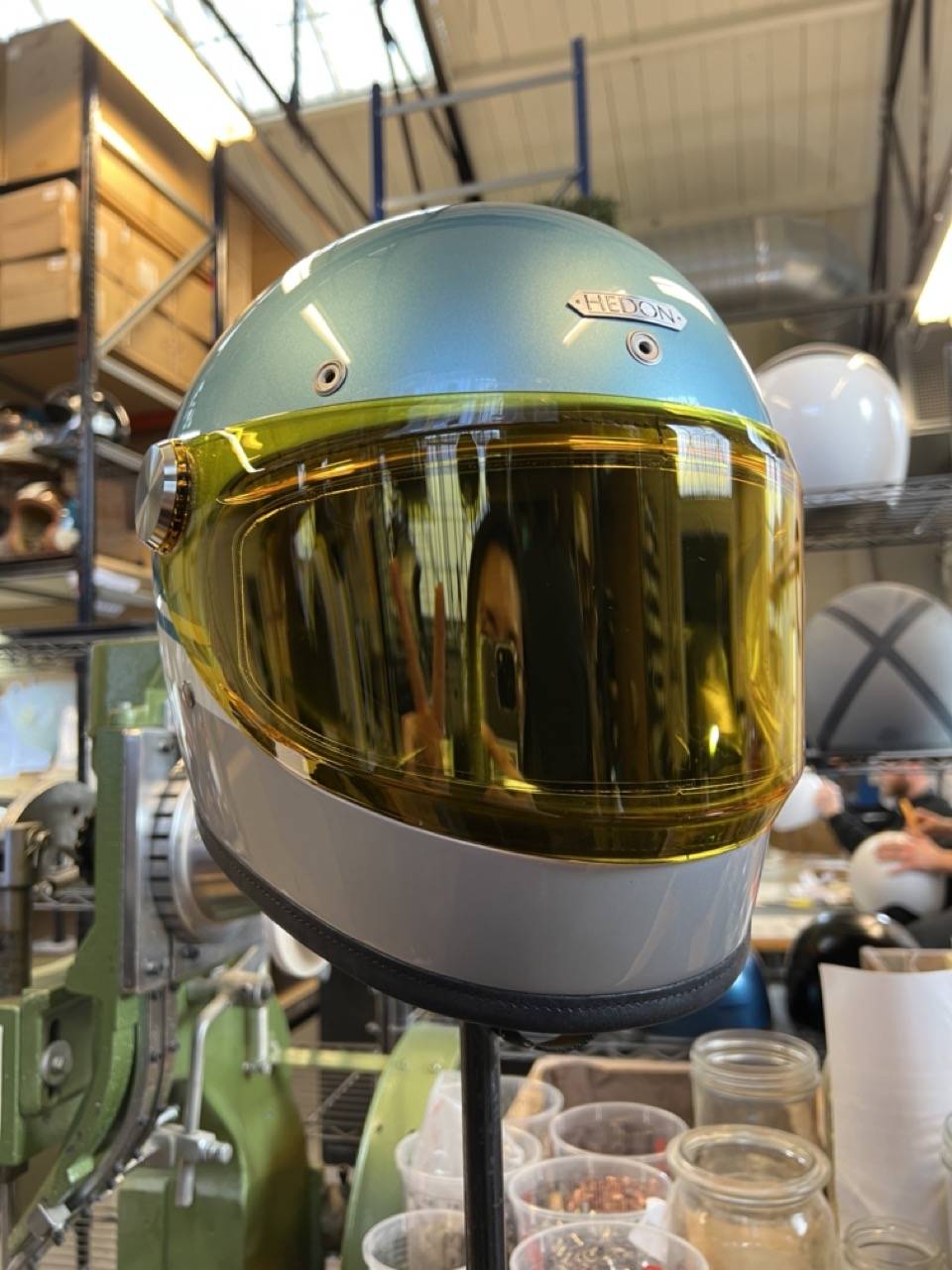 Looking to customise your own helmet to match your bike? Look no further and let us make your helmet dreams come true. Try out our 3D customiser and create a one of a kind helmet.
Looking for something more bespoke and crazy special? Contact us anytime.
Want to know more about RGNT Motorcycles?