HEDON X TREVOR MOTORCYCLES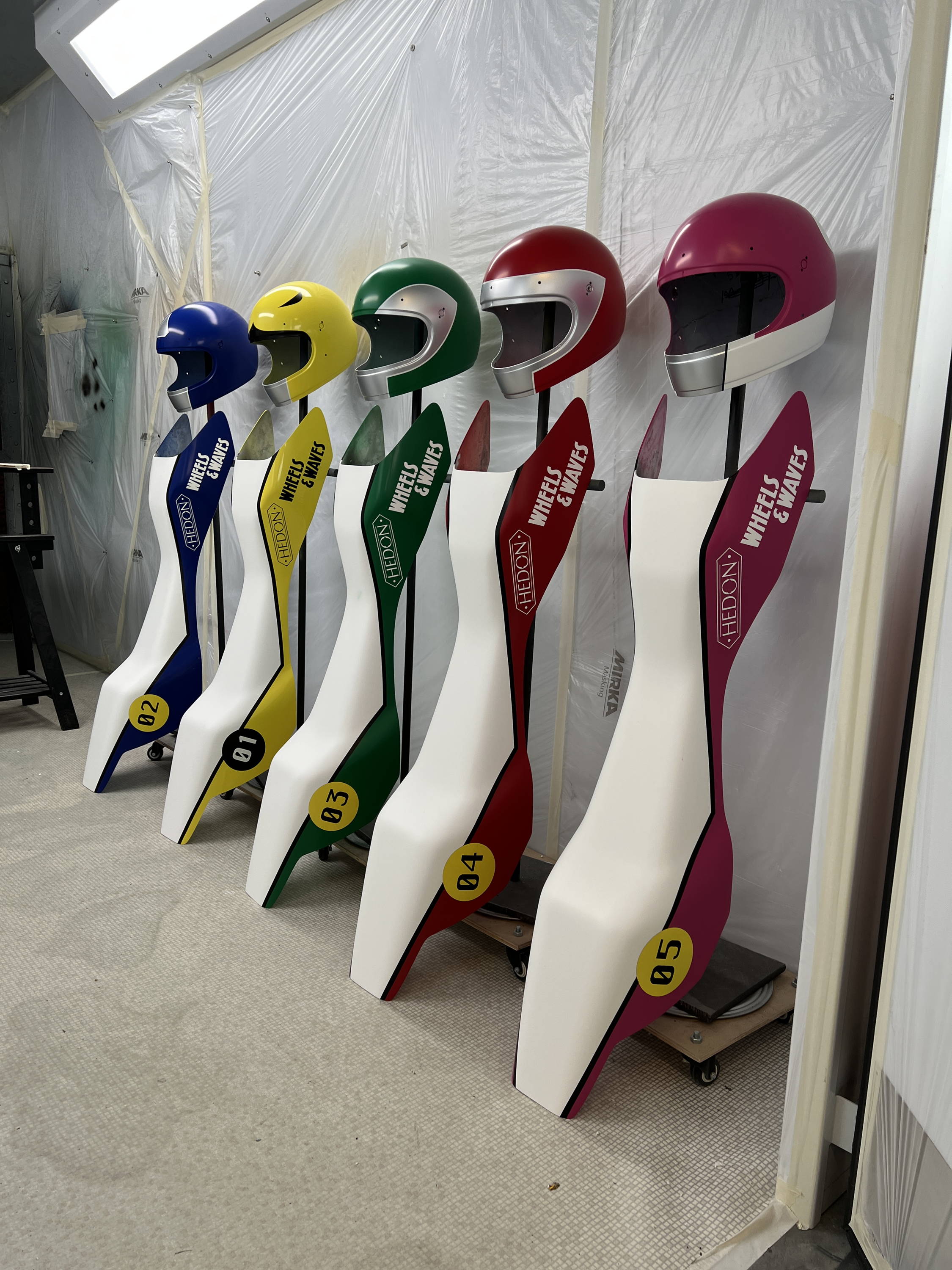 The world's cleanest dirt bikes are the best way to describe what Trevor Motorcycles are all about. Clean energy to this exciting dirty sport. This summer we were super excited to be a part of their fun project that took place at Wheels & Waves Biarritz. If you haven't already guessed, we created the Trevor Rangers that were heavily inspired by the iconic show of our childhood - The Power Rangers. Yes, pun intended :). As this was to showcase the power behind these electric bikes.
Some helmet and bike painting BTS at the Hedon HQ in London.
Amazing film by Trevor of the final product at Wheels & Waves Biarritz.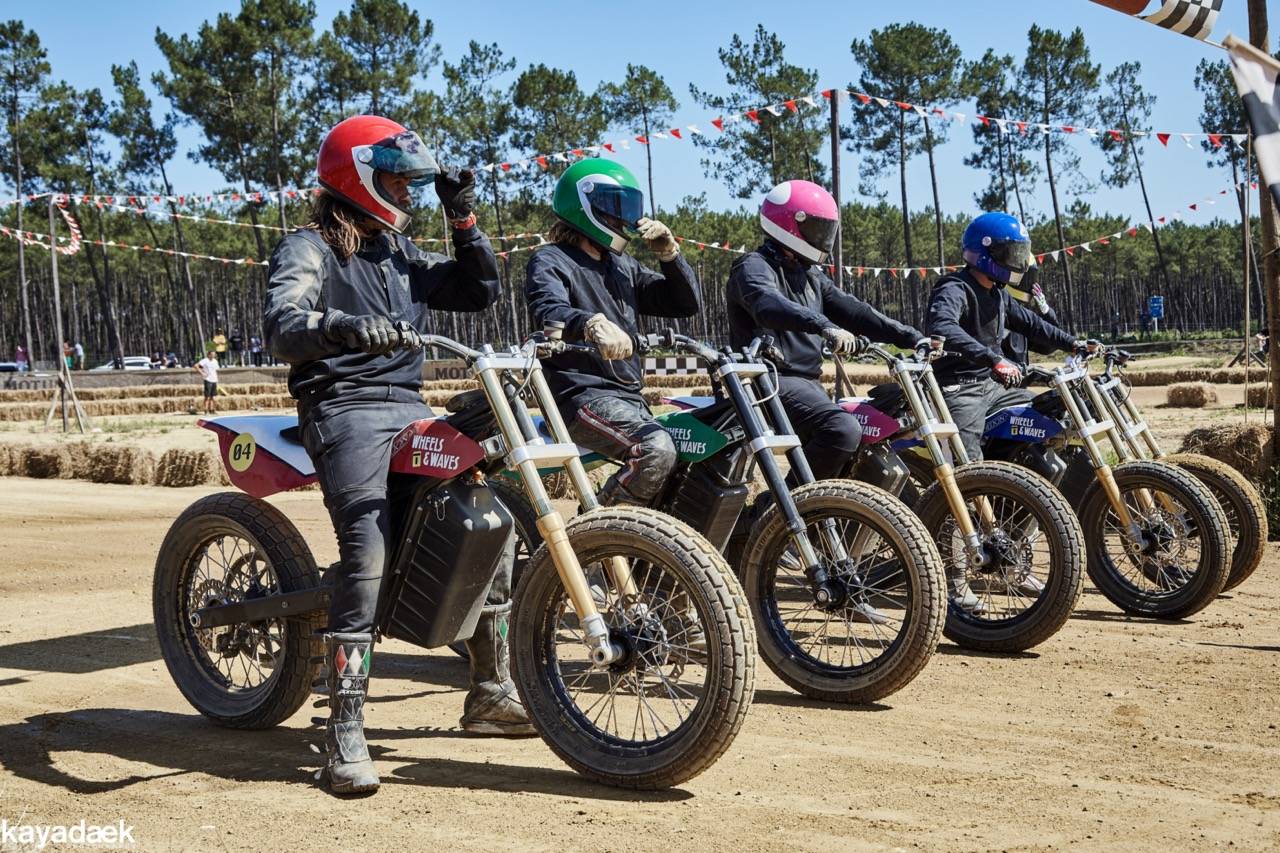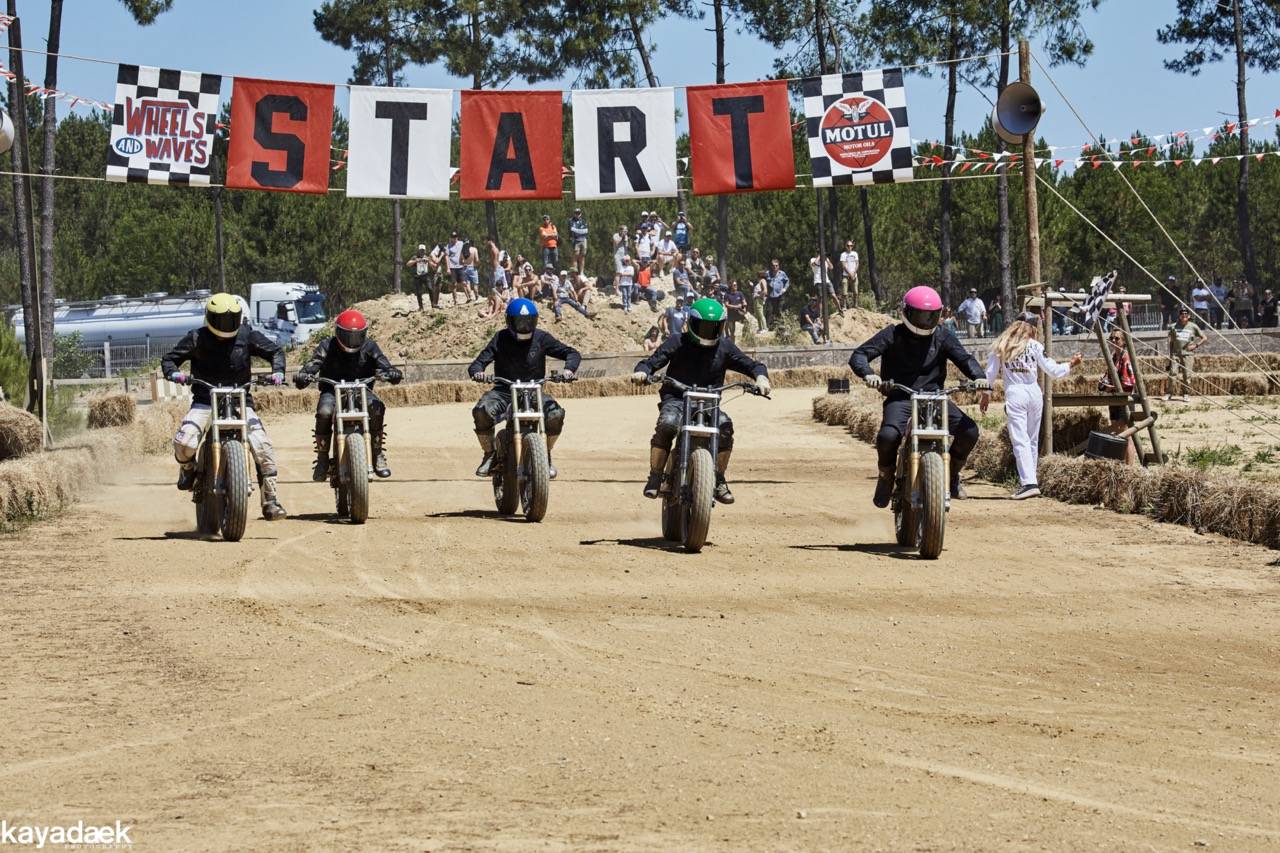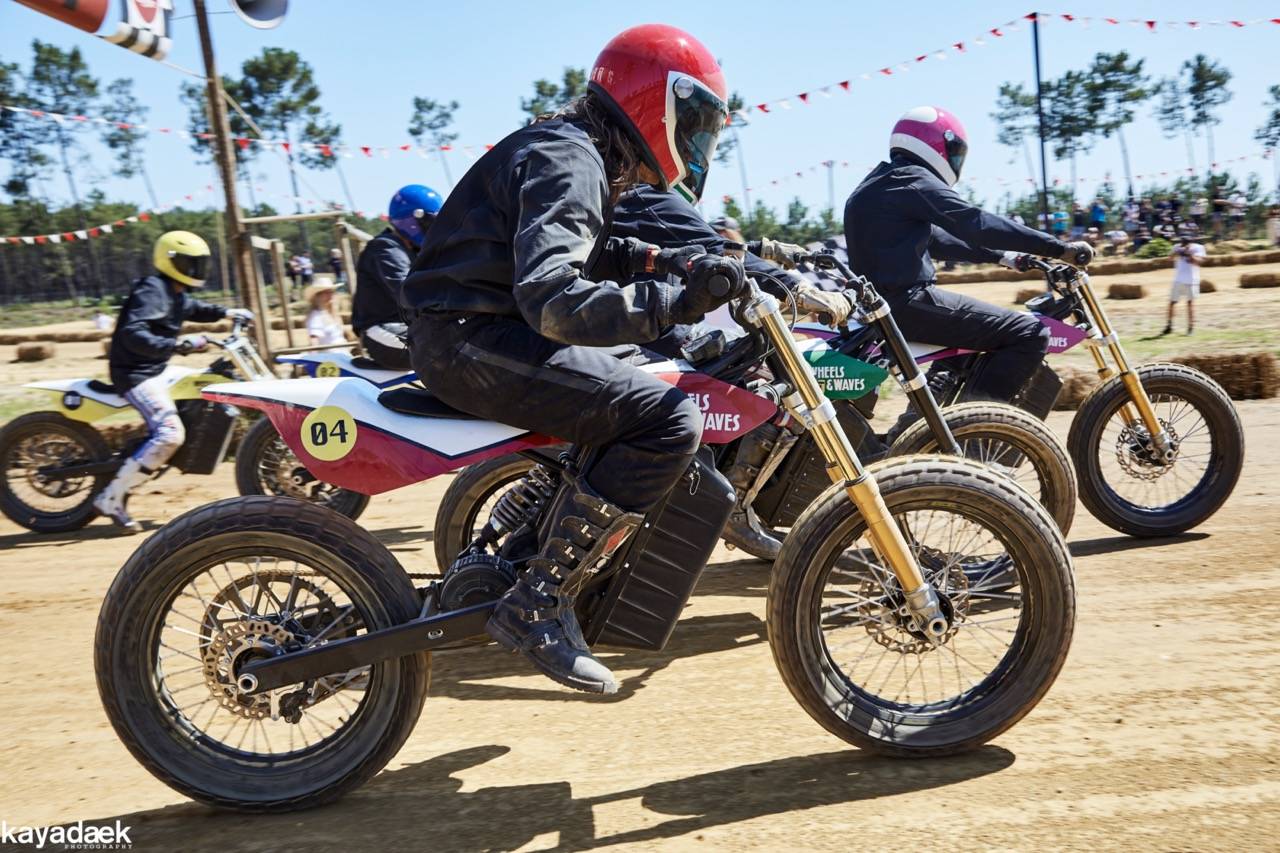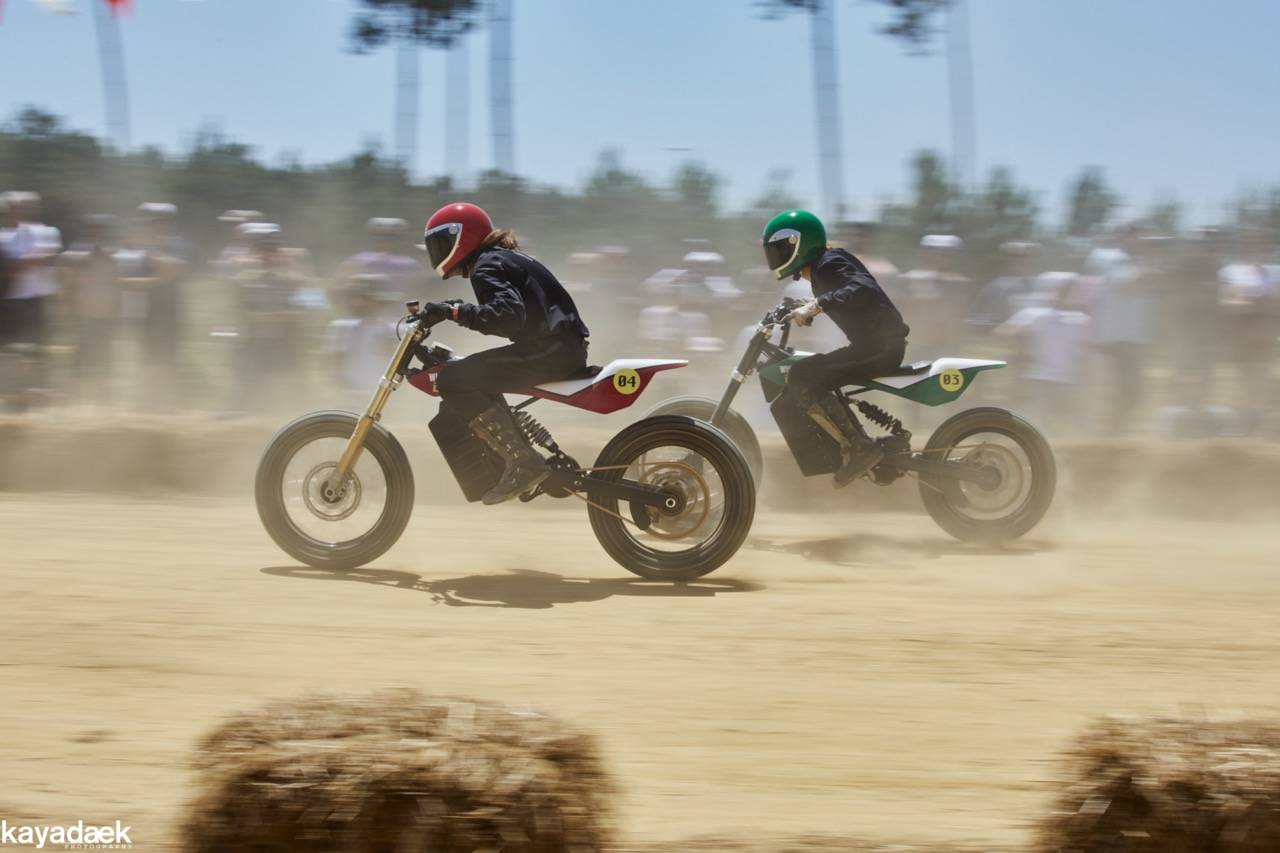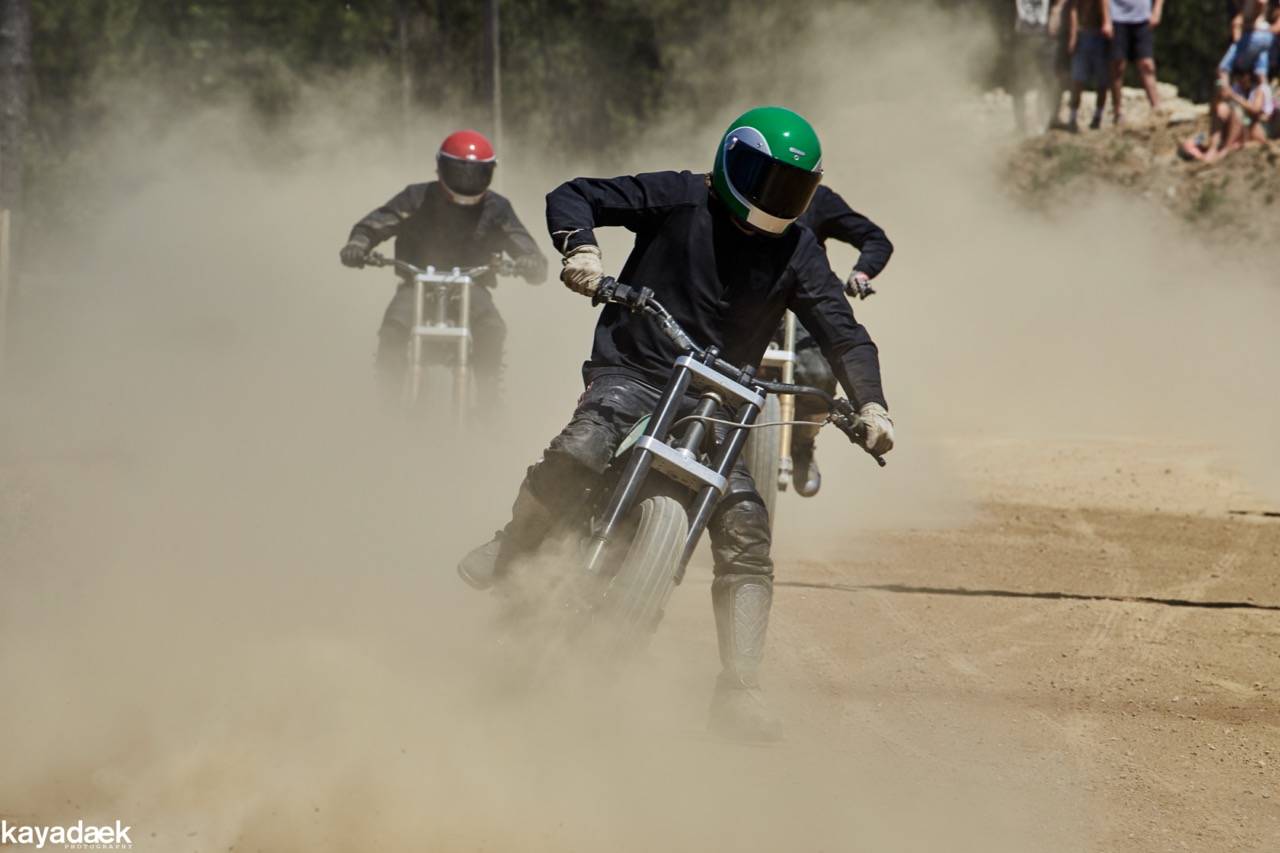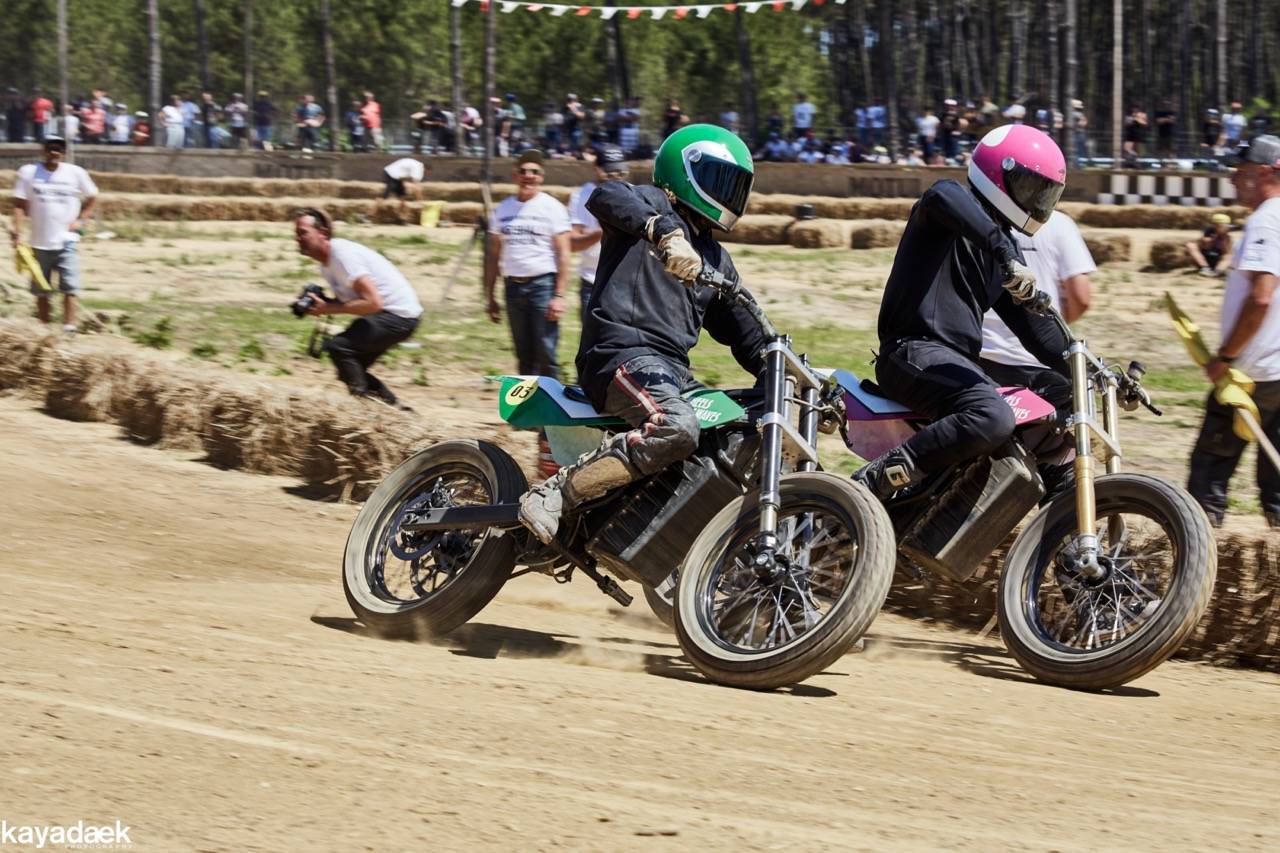 If you have never been to Wheels & Waves in Biarritz, you should definitely make it a bucket list item. Set along the amazing Atlantic coast in Biarritz, this event is all about motorcycles, surfing and good vibes. We had the pleasure to make the the official helmet for Wheels & Waves in 2020 and 2021.
Above is our collaboration of 2020 and the other one is our collaboration of 2021.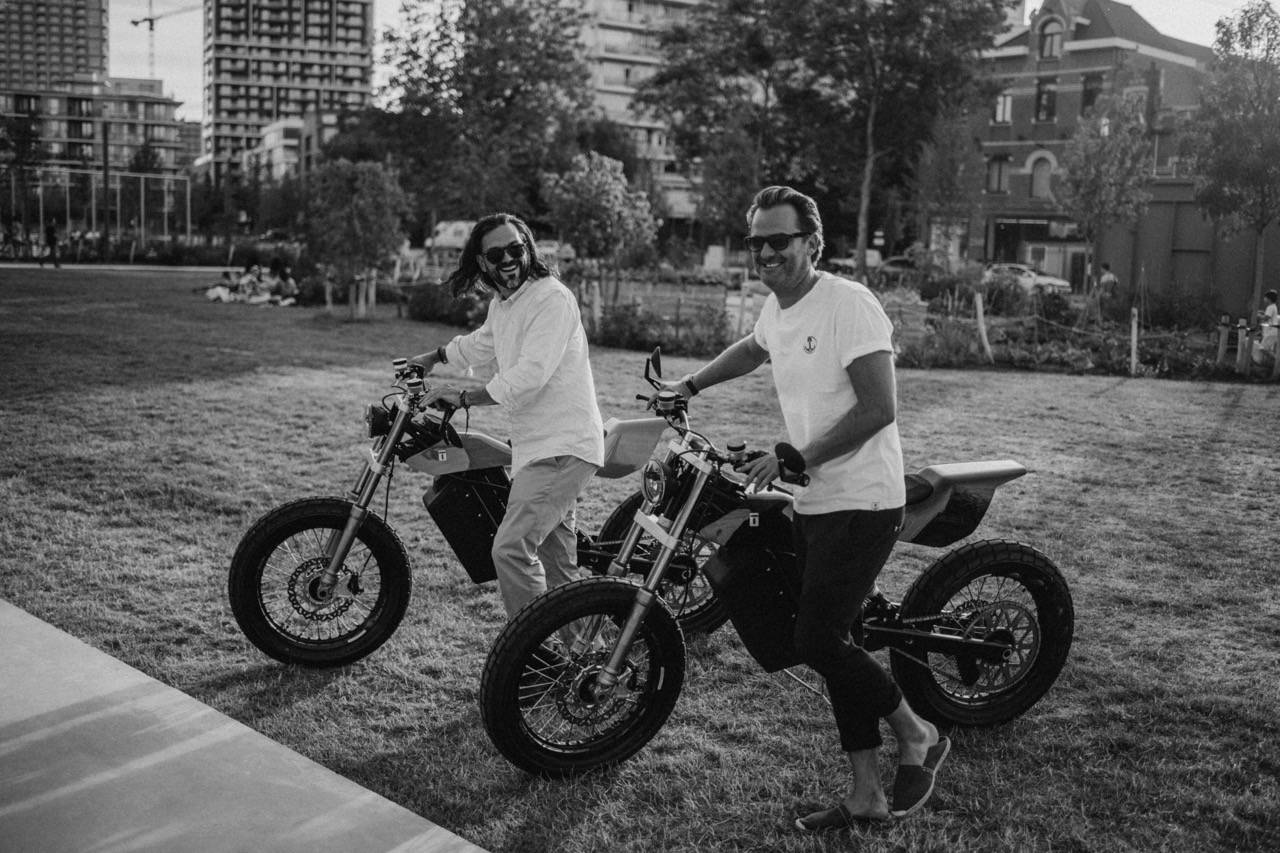 TREVOR Motorcycles is a motorcycle company founded in 2020, born from a mission to design and build electric, high performance& sustainable motorcycles. Motorcycles ready to tackle the current issues of polluted and crowded cities,Trevor stands for an unstoppable and clean revolution. In the spring of 2018, two old friends, Philippe Stella and motorcycle professional Jeroen-Vincent Nagels, worked together on the Saroléa N60 MM.01 project in a small cottage in Cadaqués, a beautiful small coastal village near Barcelona. Outside work they rode vintage dirt bikes to fetch groceries and play around on the sandy roads nearby, it is there the idea of creating a clean urban motorcycle was born. The Trevor DTRe Stella is designed in California and andbuilt in Belgium, its goal is to create a premium and agile electric motorcycle for all terrains. From the urban jungle, through the city's harbour into the country. A motorcycle that could reach 90 kph with ease, as an instant reaction to the 260 Nm of torque at its rear wheel.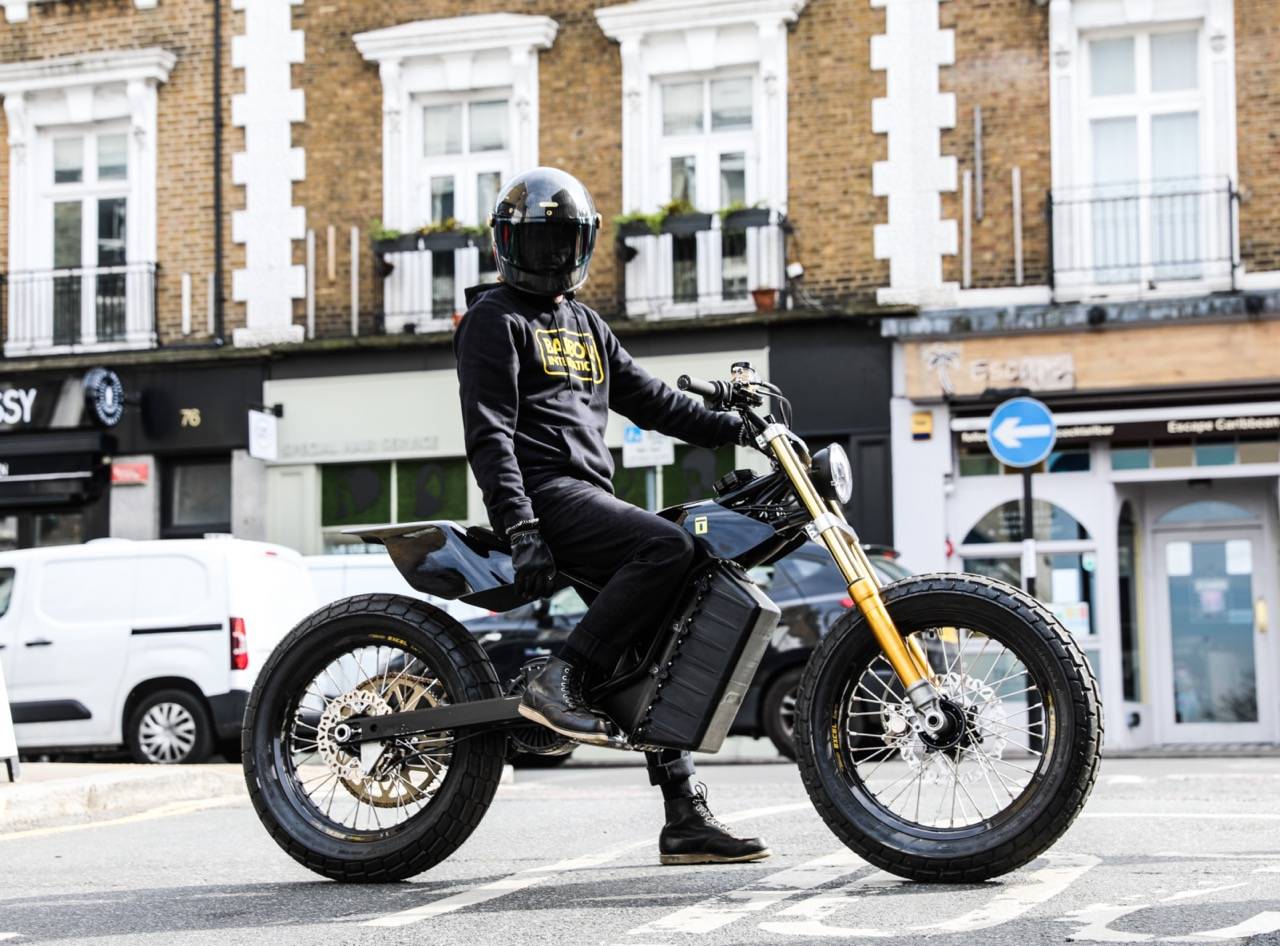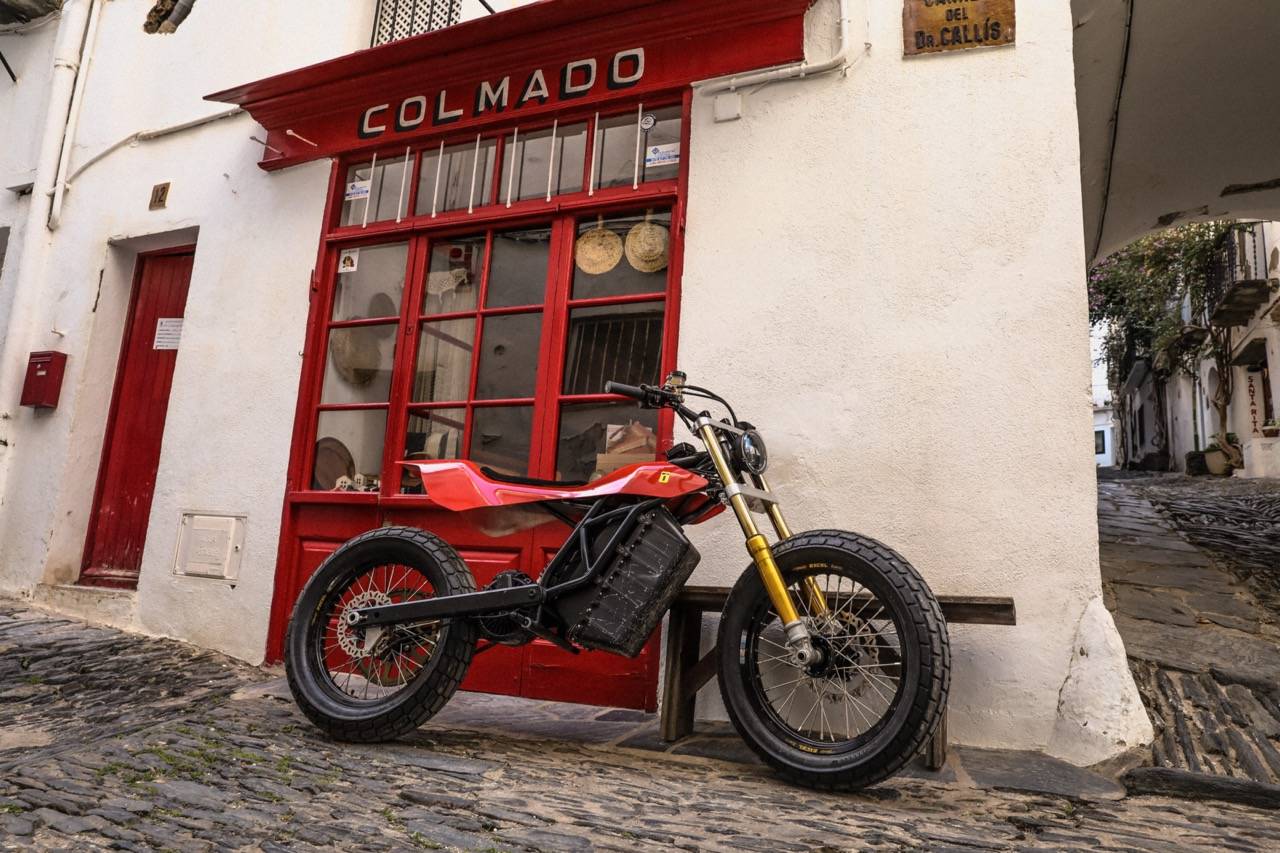 TREVOR stands for a sustainable impact, with a mission to focus on the transition towards a zero emission future, by combining excitement with responsibility &respect.

TREVOR creates high-performance electric motorcycles, using only the absolute best in premium parts available.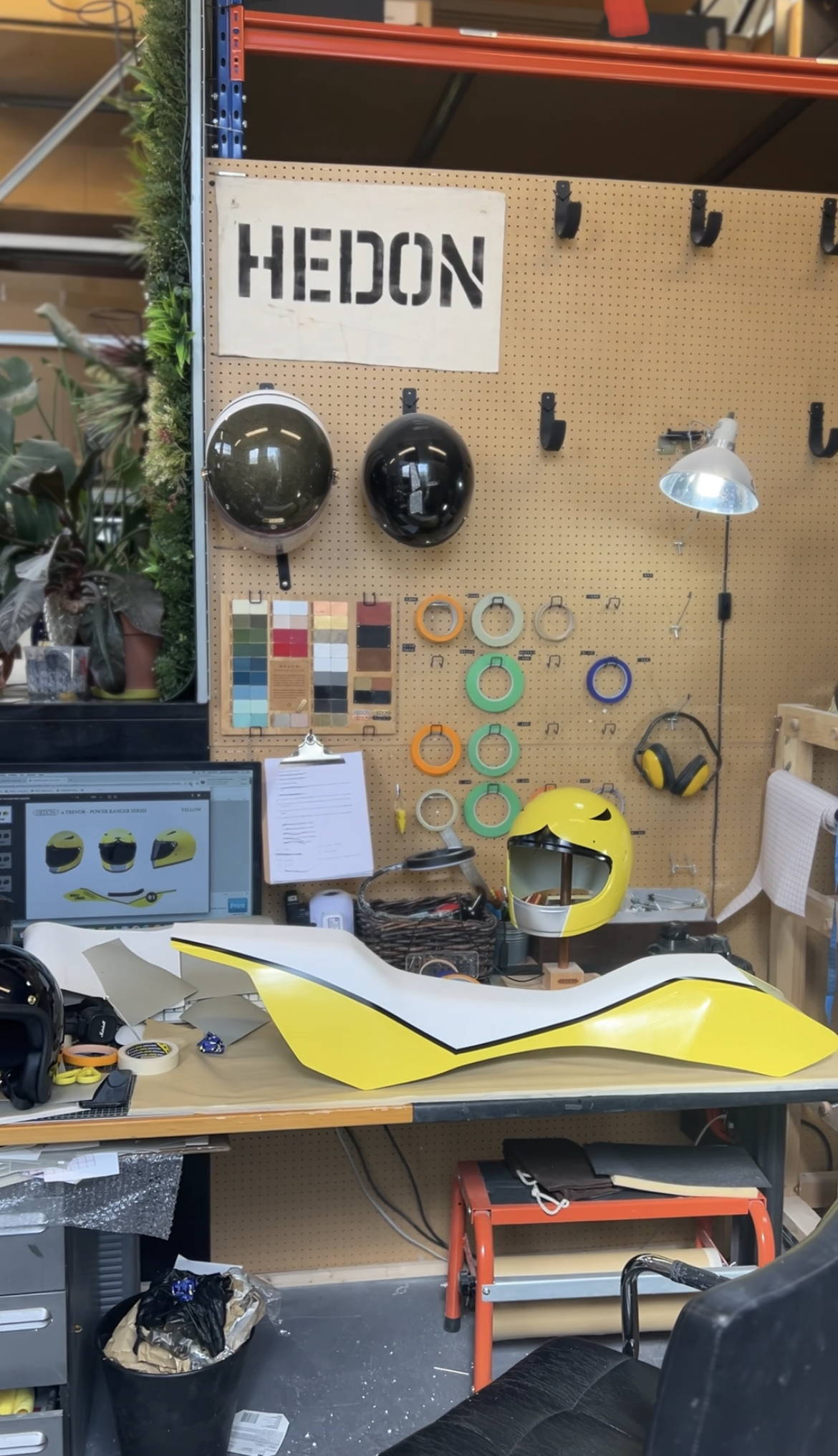 Looking to customise your own helmet and bike? Look no further and let us make your helmet dreams come true. Try out our 3D customiser and create a one of a kind helmet.
Looking for something more bespoke and crazy special? Contact us anytime.
Want to know more about Trevor Motorcycles?