"TREVOR – Clean Dirtbikes"
Designed in California, Developed in Belgium.
In the spring of 2018, two old friends, Philippe Stella and Jeroen-Vincent Nagels were working together on the Saroléa N60 MM.01 project in a small cottage in Cadaqués, a beautiful small coastal village near Barcelona.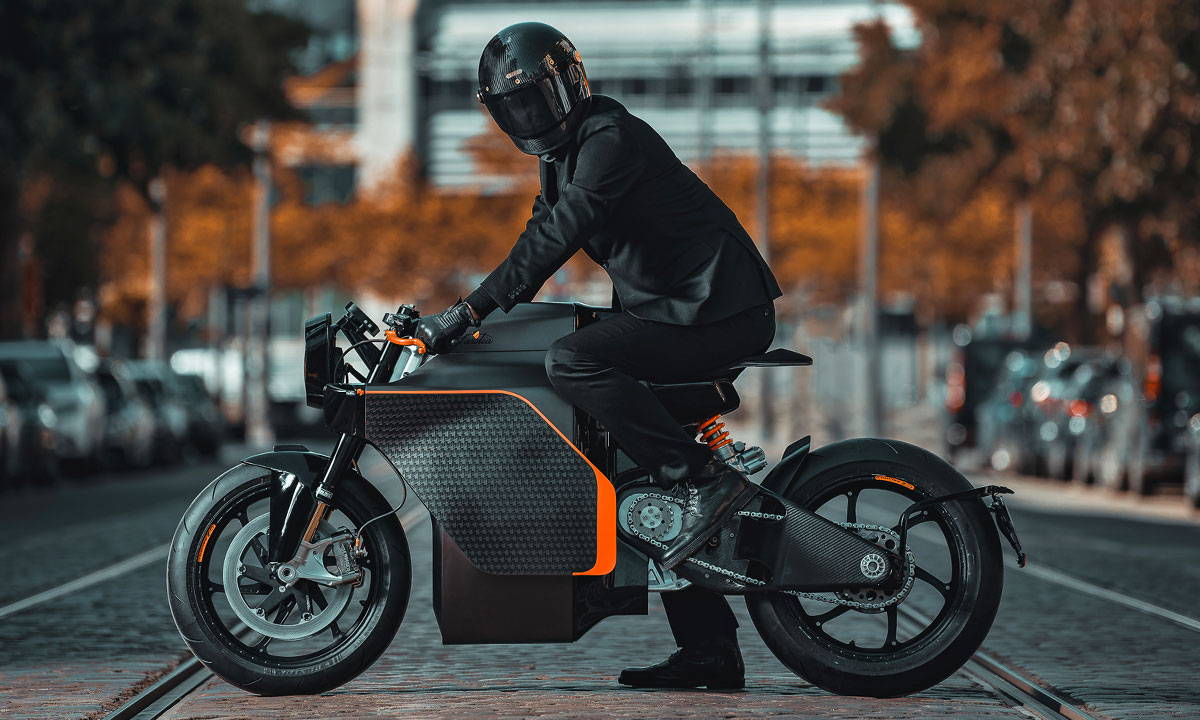 Outside work they rode vintage dirt bikes to fetch groceries and play around on the sandy roads nearby. This gave them the idea that a modern and clean interpretation of such a bike would be the perfect toy for a place like that, but it would also be the ideal alternative to small-wheeled scooters in larger cities, and so an idea was born.
One year later, during the launch of MM.01 at The Bike Shed Show in London, Stella pitched the idea to Torsten Robbens, from Saroléa, while watching a mini dirt track race.
This took the whole thing to another level.
Some experiments took place and the name Trevor was registered in honour of JV's favourite British sportscar - TVR
With knowledge from those test cases, Rob Mitchell, from Saroléa, brought in John McInnis as the perfect guy to design the first full-electric Trevor dirt-tracker.
In early 2020, John's design of the Trevor Stella was ready and Saroléa began production of the drivetrain and Brice Hennebert of Workhorse Speedshop made the minimalist frame. The Trevor team grew in the meantime with Joop Wanten from The Mighty Machines and motorcycle professional, also from Saroléa, Greg Hauret-Clos. Joop contacted Hedon to design a special Trevor X Hedon helmet for the first ambassadors who invested in Trevor and purchased bikes before production.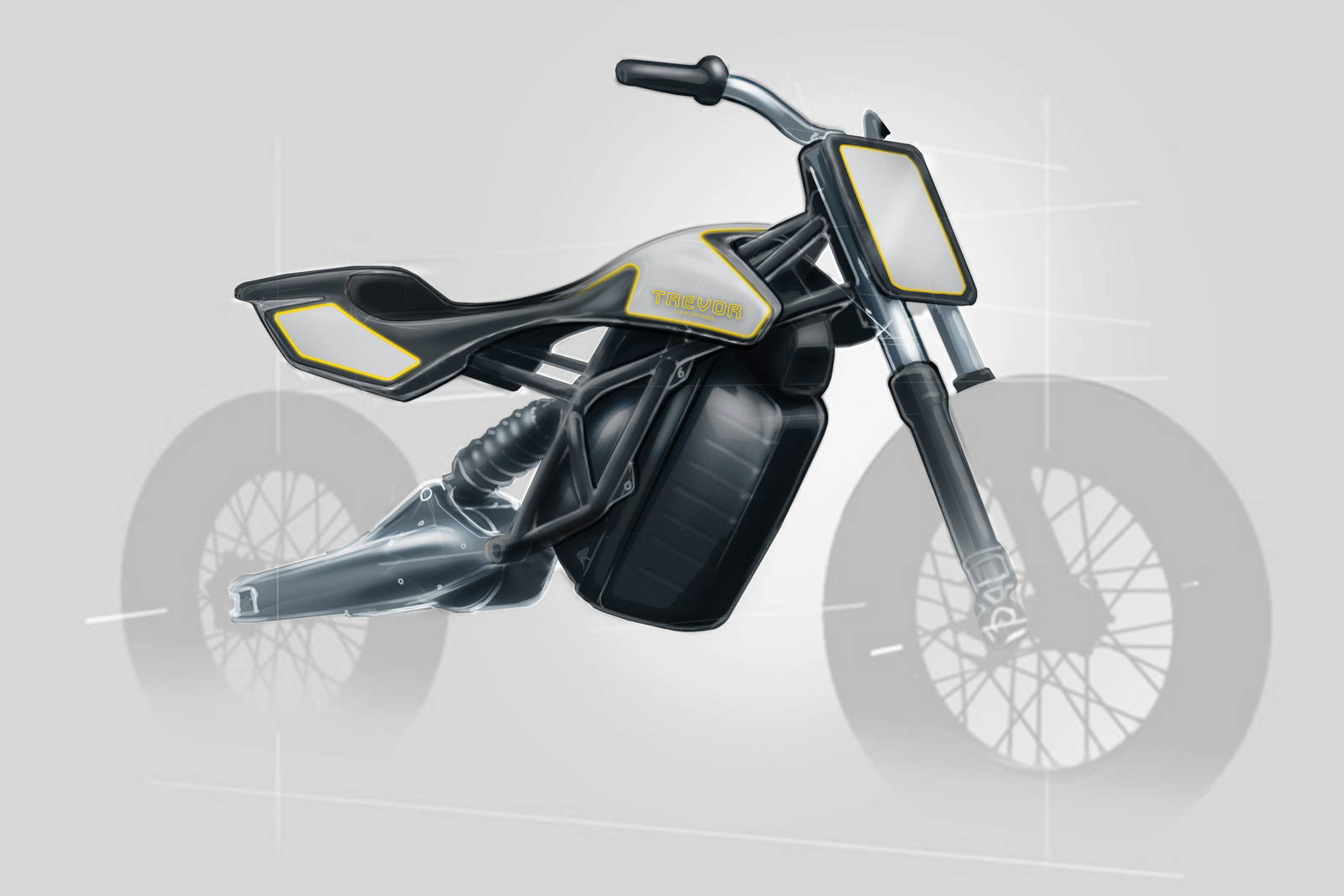 "DTRe STELLA off-road"
Technical specs
MOTOR | 11 kW brushless DC 3-phase electric
TRANSMISSION | Direct chain drive, single-speed, Afam® chain
HANDLEBAR | Domino Racing® Ergal 7075 aluminium, anodized black
BRAKES | Rear: Beringer® 2 pistons caliper & 250 mm disc
WHEELS | 19 inches HAAN® Excel spoked wheels
TIRES | Dunlop® DT3-R
BODYWORK | ABS® 100% Recyclable

ENERGY

• Battery pack | 2,7 kWh Lithium-ion battery pack Saroléa Performance Technology
• Charging system| standard 1 kW external charger (optional 3 kW)
• Charging time (0 to 100%) | 1,3 hrs with 3kW external charger / 2,2 hrs with standard
• Range (combined trail) | 1,5hrs

CHASSIS
• Frame | Molybdenum trellis frame Workhorse Speed Shop
• Swingarm | machined out of aluminium, anodized black
• Front suspension | Ohlins®
• Rear suspension | Ohlins® STX 46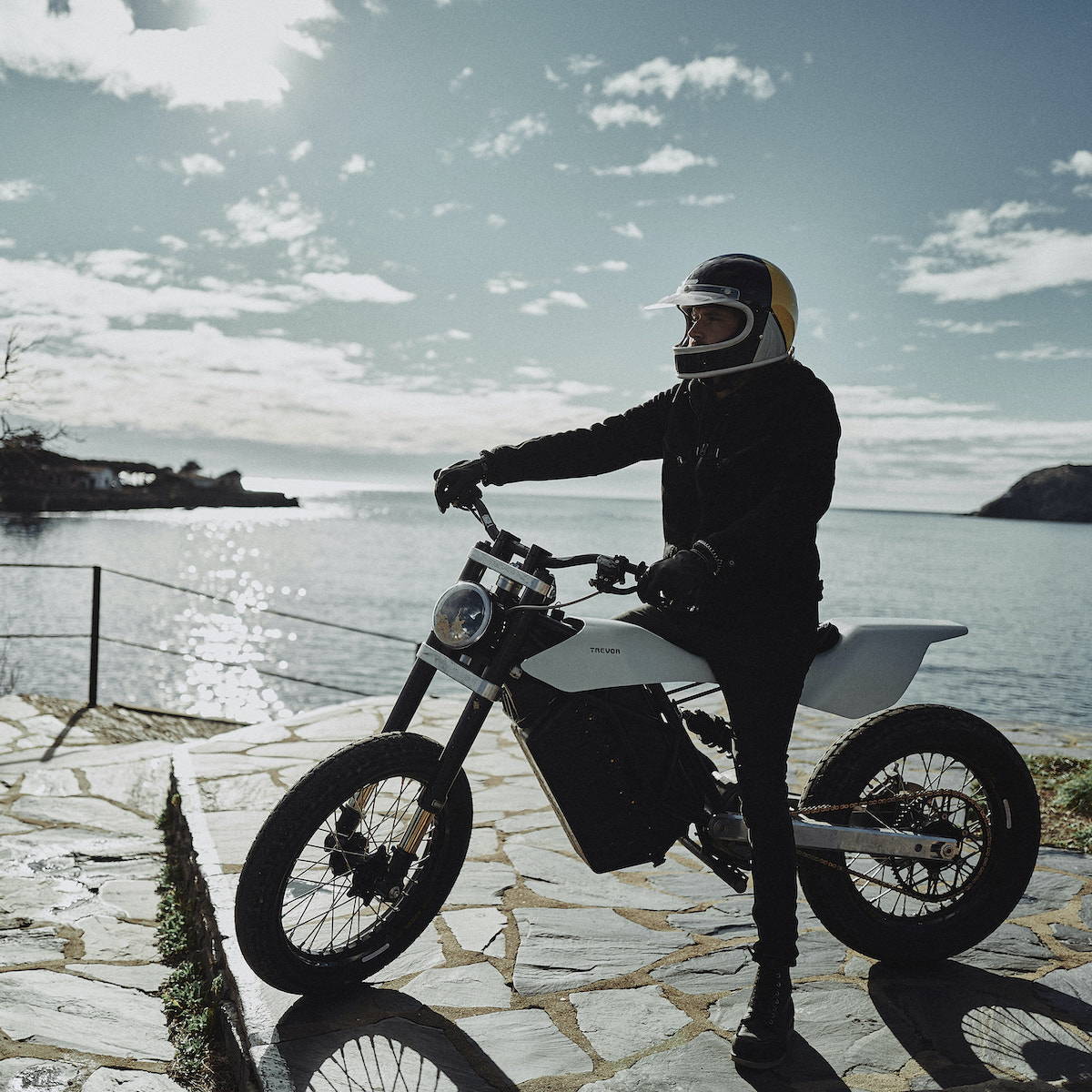 OPTIONAL
• Fast external charger | 3 kW
• TT pack | Kit front brakes Beringer®
• Adventure pack | Tires Dunlop® enduro

TOP SPEED | 90 Kph / 55 Mph
TORQUE | 260 Nm on the wheel / 192 ft-lbs on the wheel
WEIGHT | Dry 63kg/139lbs + battery 16kg/35lbs
USAGE | off-road only
WARRANTY | 2 Year mechanical warranty
PRICE incl. VAT | € 12995 (including 1kW external charger)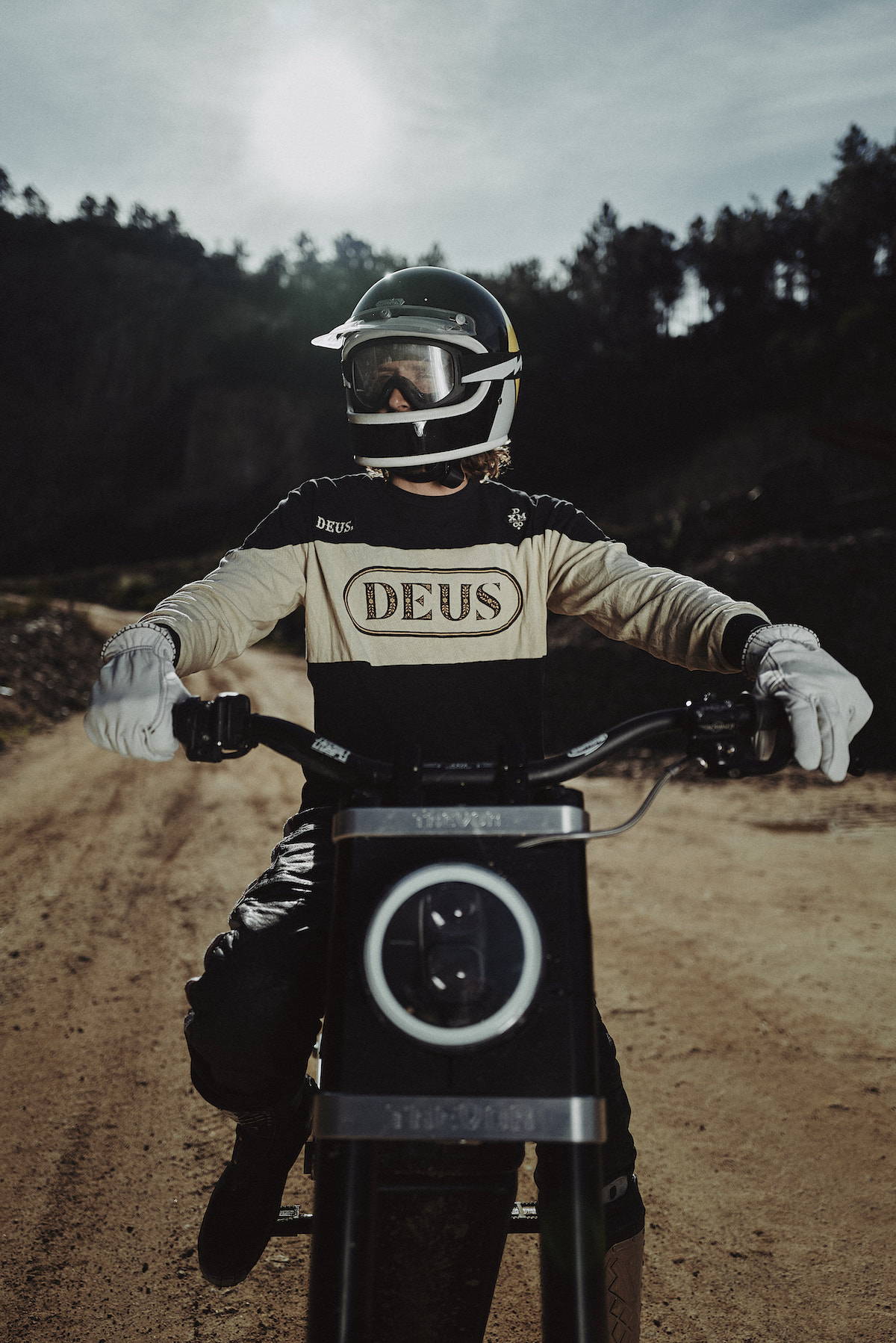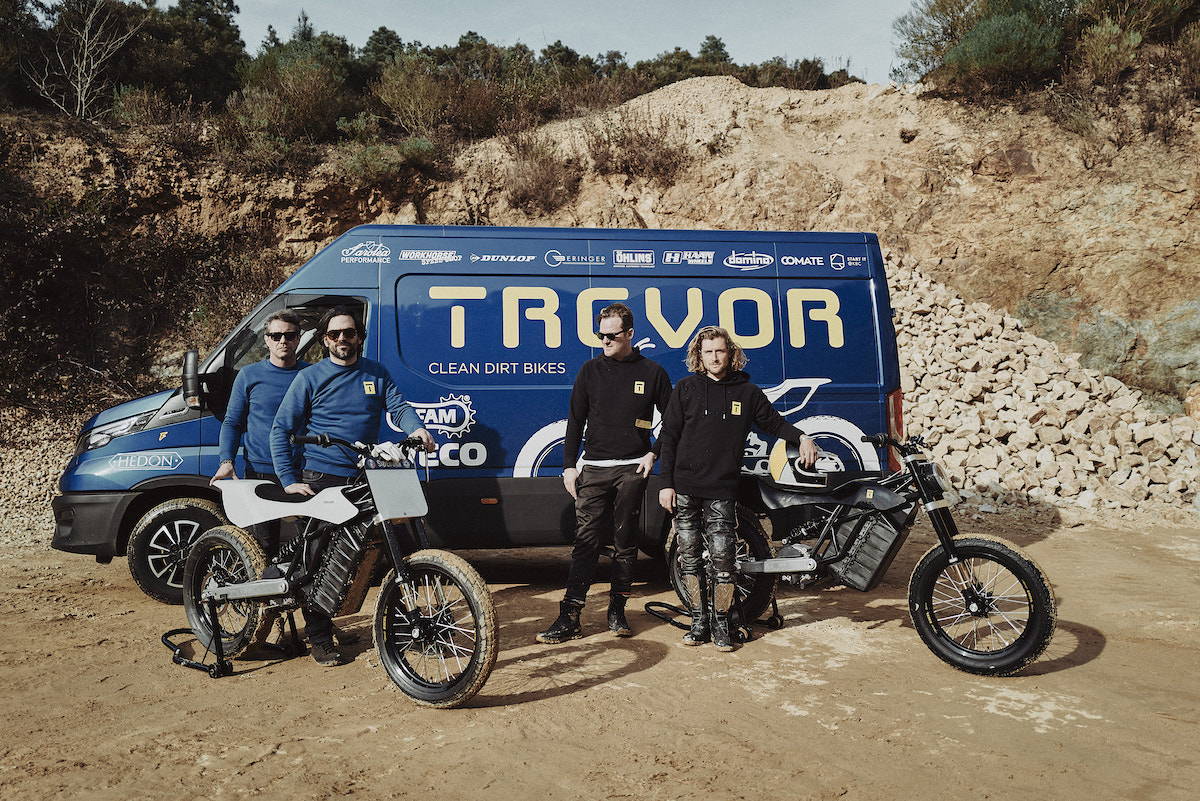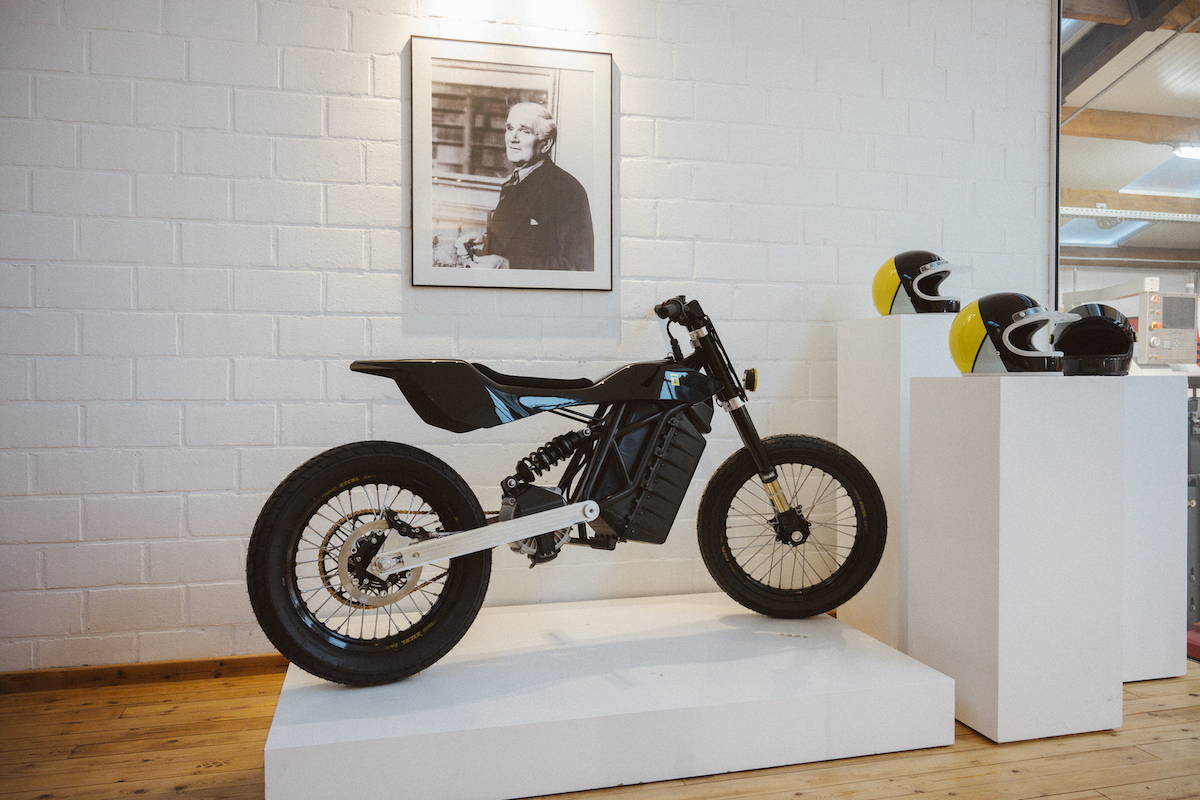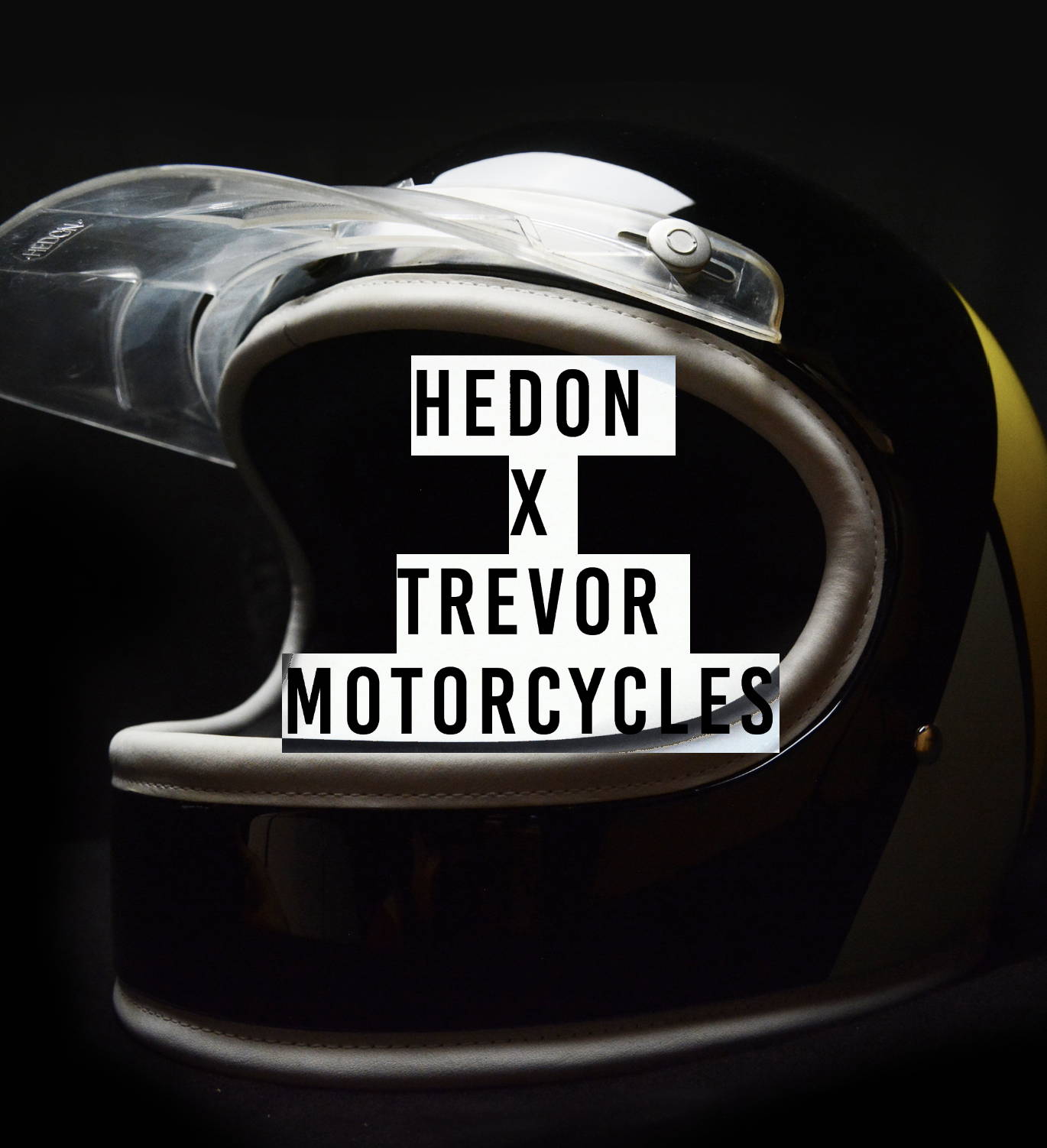 Heroine Classic offers the riding freedom and vision of an open face Hedon lid whilst keeping your pretty face as safe as a full face. Designed in London and handmade with a classic British retro style, it can be customised with our Anti-Fog goggle visors and different Sun Peaks for a vintage racing look.
Frosted transparent vintage MotoX peak
Composite fibre shell of fibreglass and carbon fibre
Bright tri-colour paint scheme, glossy finish
Hed Armour lining with 360″ cushion padding
Merlin anti-bacterial fabric
Natural calf leather trim and lining
Anodised steel coloured brass HEDON plate
Anodised steel coloured brass hardware
Anodised steel coloured brass DD buckle
3 channels ventilation system
Ultra light and low profile shell
Weight: S/M:1080 grams L/XL:1190 grams
Only available in ECE 2205 (This means they are road legal for all of Europe and the UK)