HEDON X WHEELS & WAVES 2021
Wheels and Waves renews its collaboration with Hedon Luxury Motorcycle Helmets and pays tribute to the first editions of the event.
It's impossible to walk around Hossegor or Seignosse without coming face to face with the colorful work of Lucky Left Hand, whose real name is Steven Burke. Playing with the natural codes and aesthetics of the Landes, seeking simplicity as a principle of universality, the artist lends new colors and shapes to the world he observes and admires. An interpretation that he puts on canvas, on walls in the form of frescoes, or translated into volume where the hand, symbol of man in harmony with nature, holds a place of choice. A vision that he also adapts to posters, like those of the festival for which he designed three original works from 2013 to 2015.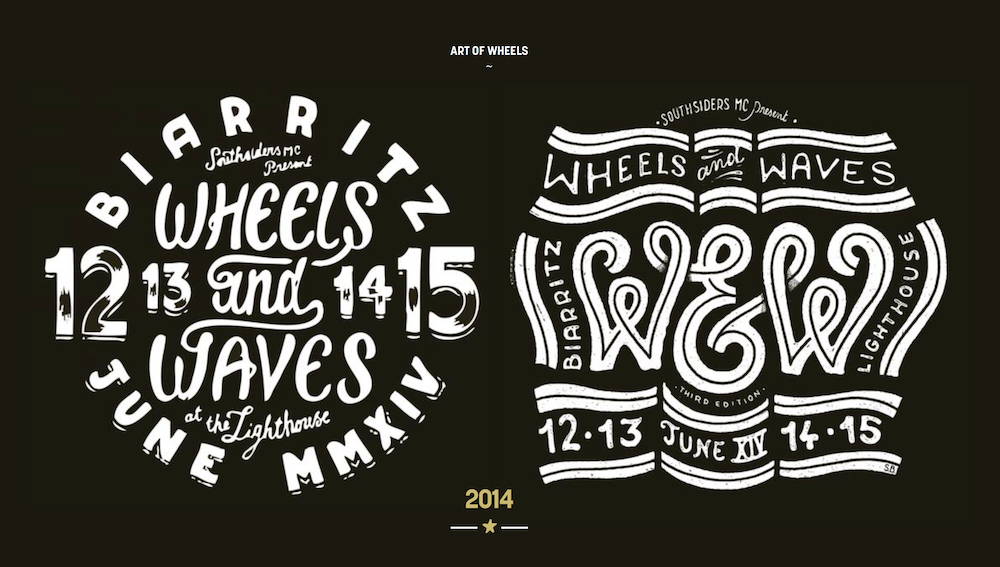 The visual of the first posters, signed by the Hossegor artist Lucky Left Hand, inspired the design of this helmet, marked with a golden lettering on a black and Ivory white glossy base. More urban and elegant than the two previous collaborations and as always with impeccable finishes - leather trim and lining, gold Hedon plate, double D buckle... - we like to wear it with a transparent visor, but all combinations work: with or without a visor, a bubble visor or even with just a mask, it's up to you to customise it according to your style.
Here is last years collaboration, it was a really good one, despite the hardships we have had in that year.