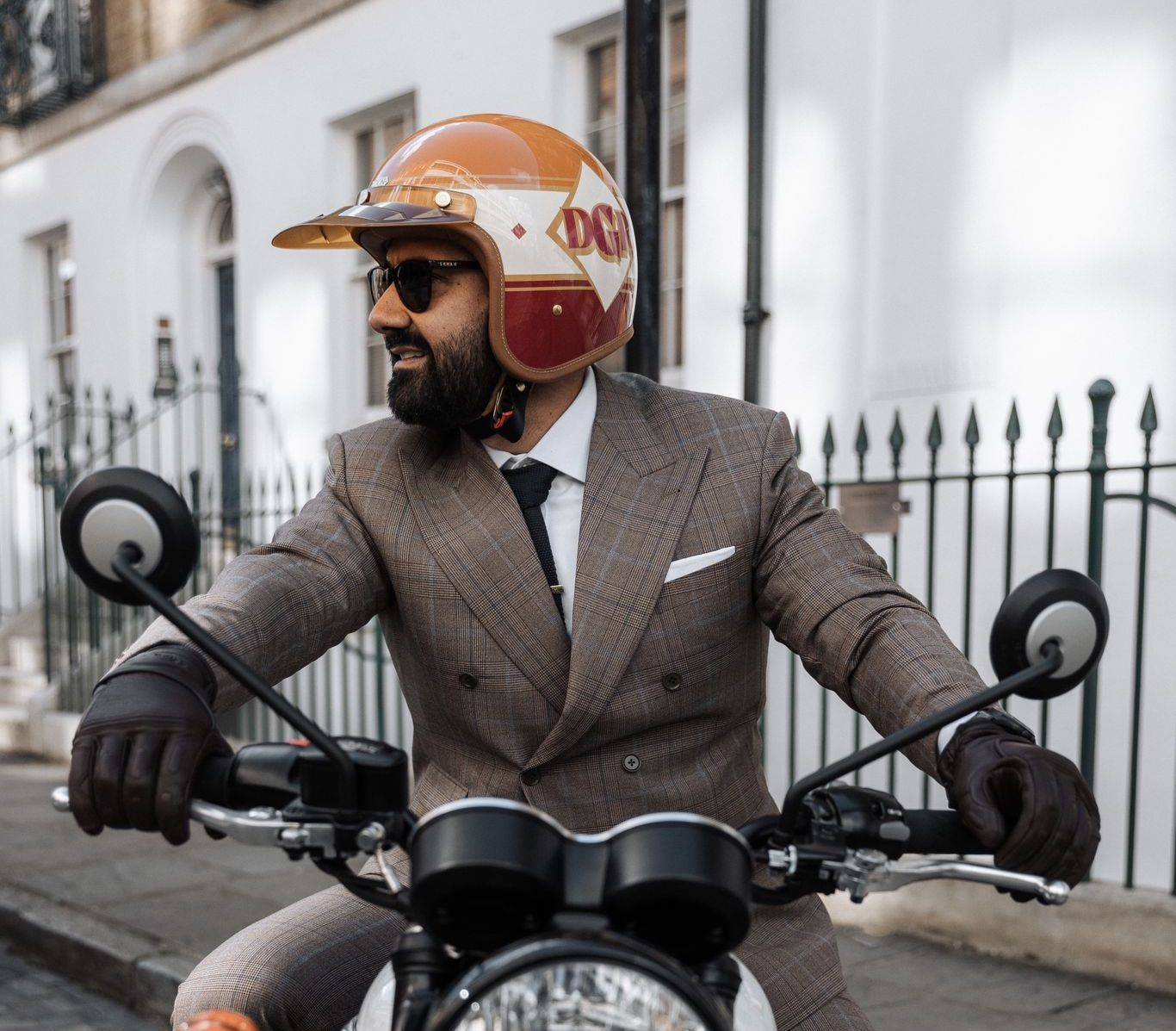 It's our 8th year as the official helmet partner for DGR. And if you don't know what DGR stands for, it's okay - we won't judge you for living under a rock. After all, our helmets are designed to protect your head, not your pop culture knowledge. It stands for the Distinguished Gentleman's Ride and it unites classic and vintage styled motorcycle riders from all over the world to raise funds and awareness for prostate cancer research and men's mental health.
The Distinguished Gentleman's Ride was founded in Sydney, Australia, by Mark Hawwa (the lovely gentleman in the photo above). It was inspired by a photo of TV Show Mad Men's Don Draper astride a classic bike and wearing his finest suit. Mark decided a themed ride would be a great way of connecting niche motorcycle enthusiasts and communities while raising funds to support the men in our lives. Funds raised by The Distinguished Gentleman's Ride help to power Movember's work across two of the most complex issues facing men around the globe: prostate cancer and mental health.
Since the time it was founded in 2012, they have raised a total of USD $37.5 Million, have a network of an every growing number of 340,000 fundraising classy gentlemen worldwide from around 121 countries who come together and ride. A phenomenal achievement.
We joined them in 2016 to be their official helmet partner and have since donated over 500 helmets. This year we would increase that number to over 600. Every year, a new and distinctive Hedon x DGR helmet is made to commemorate every year and most importantly to reward the amazing Top 100 highest fundraisers of the world. This helmet can only earned and not bought.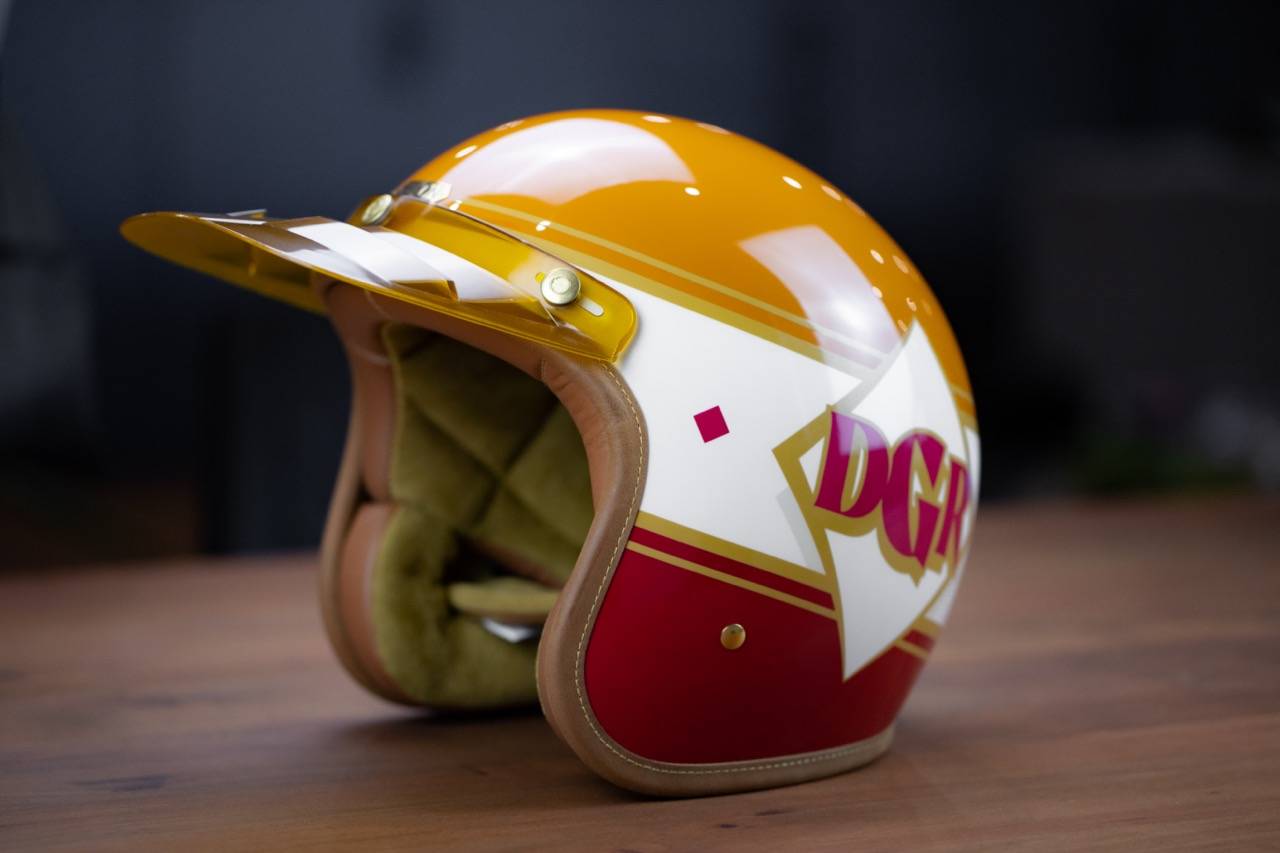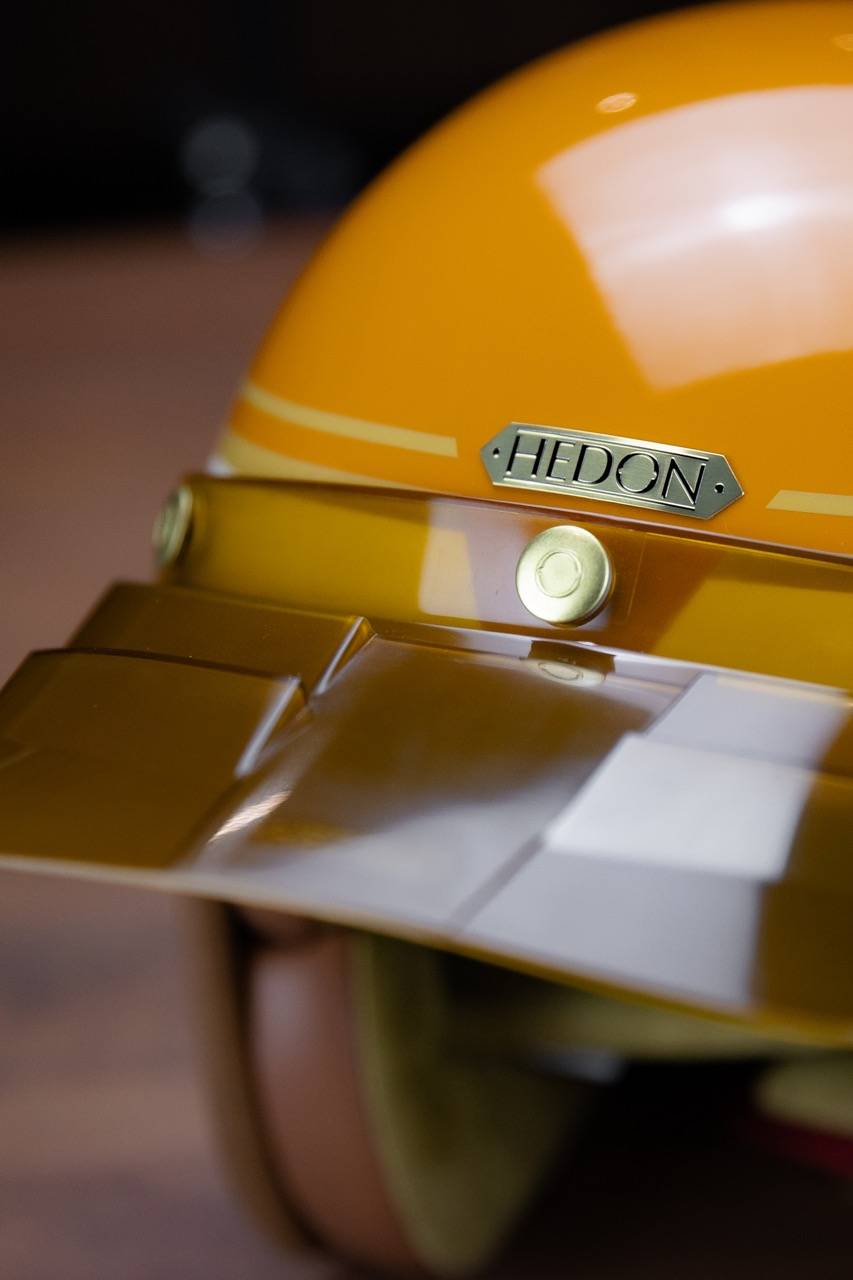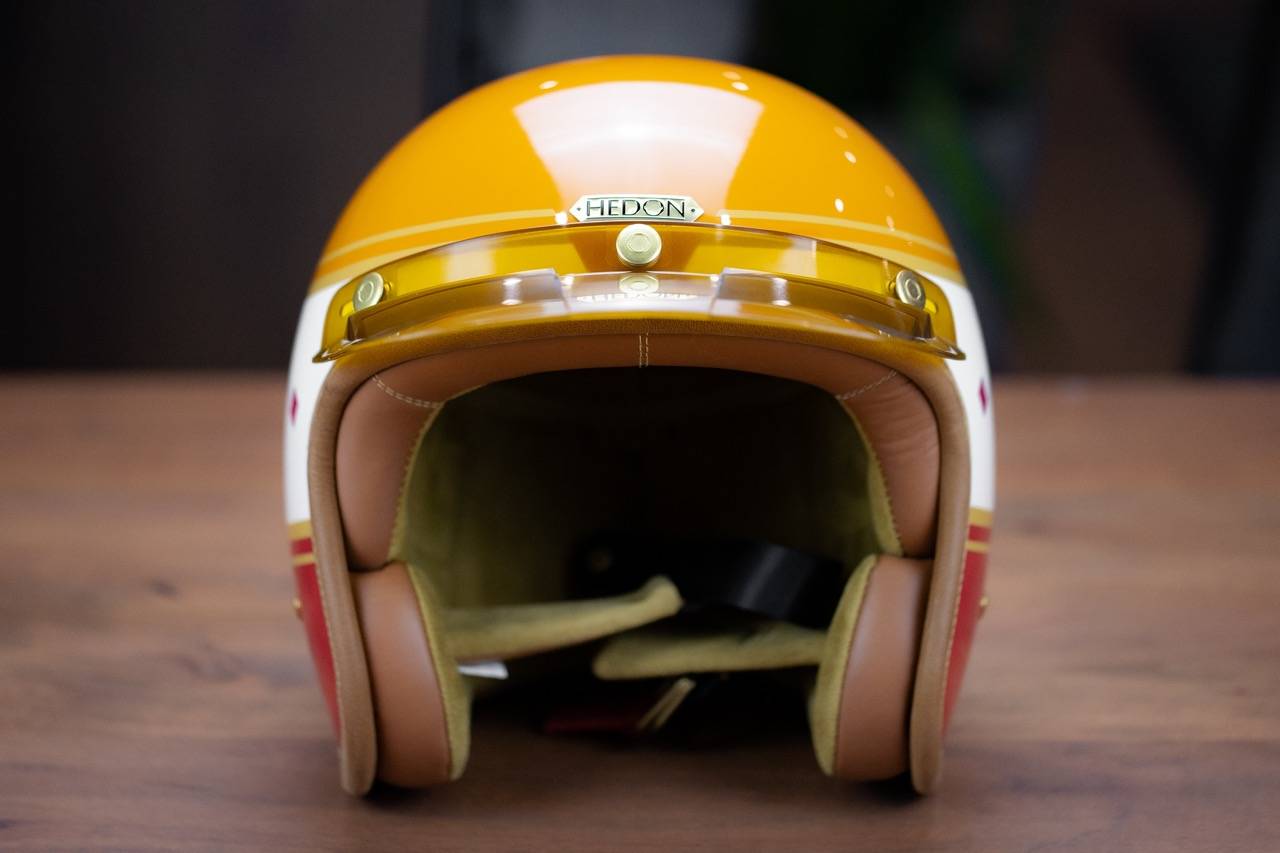 Each helmet comes with a Coffee Haze Peak and is upholstered with our distinctive signature tanned brown leather as well as our distinguished brass hardware.
This beautiful helmet can only be earned and the No.1 of the Top 100 highest fundraisers also gets awarded a King pin helmet, only one of its kind which we will share later.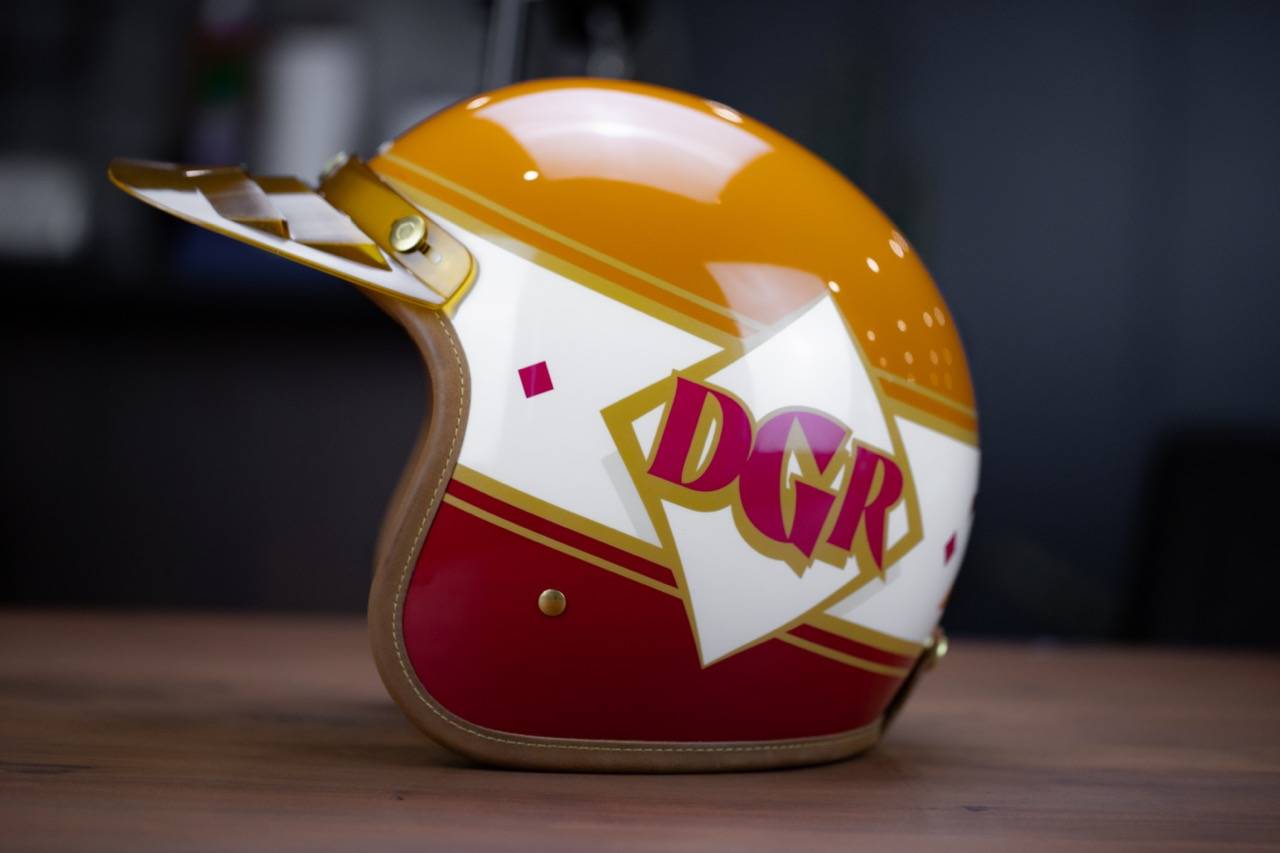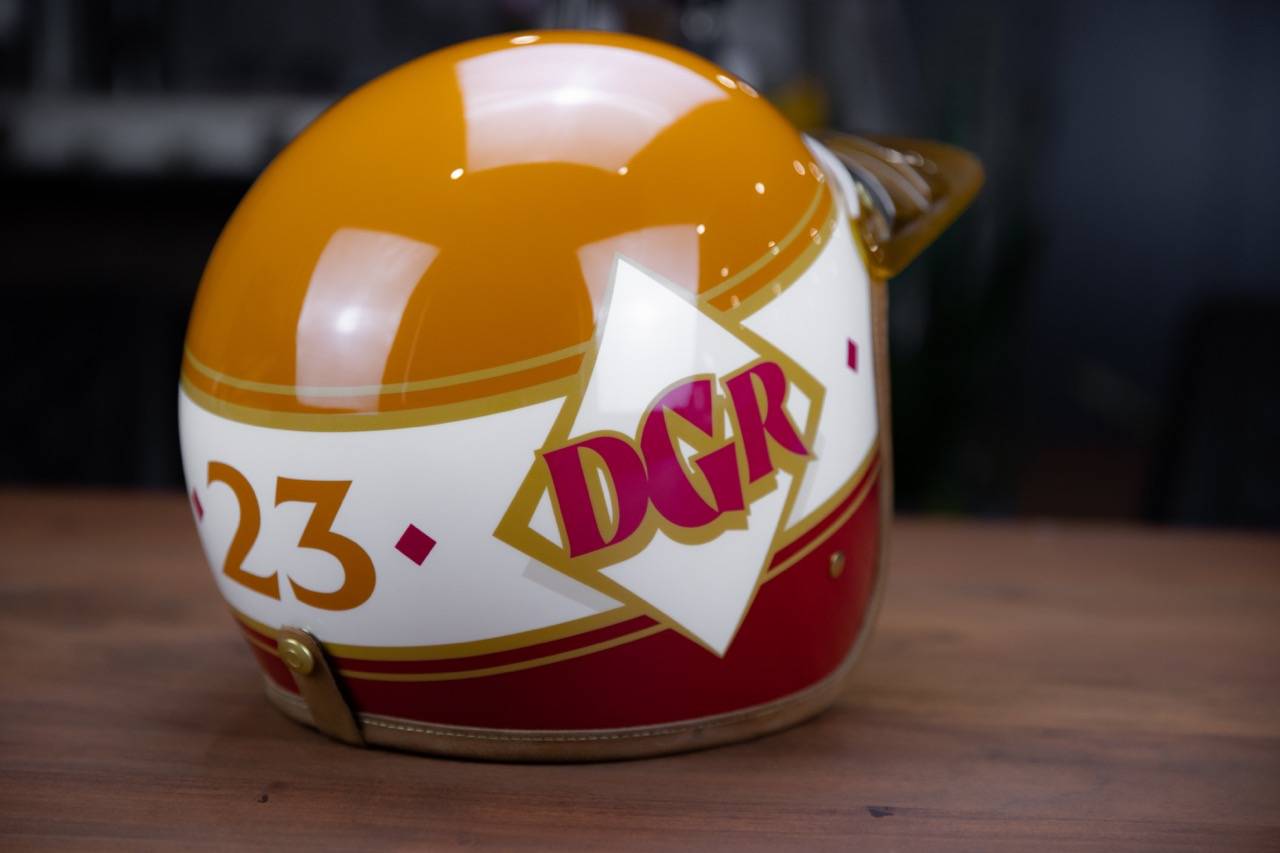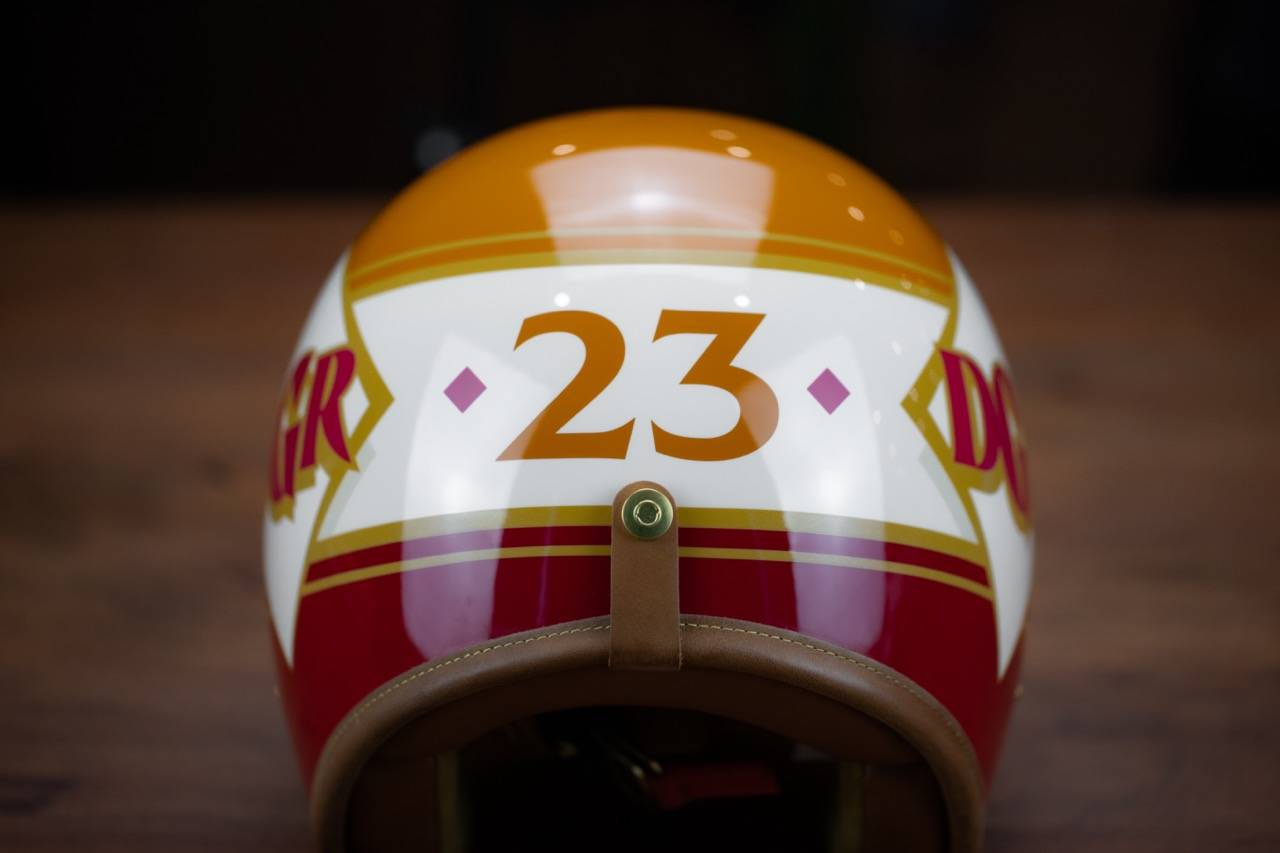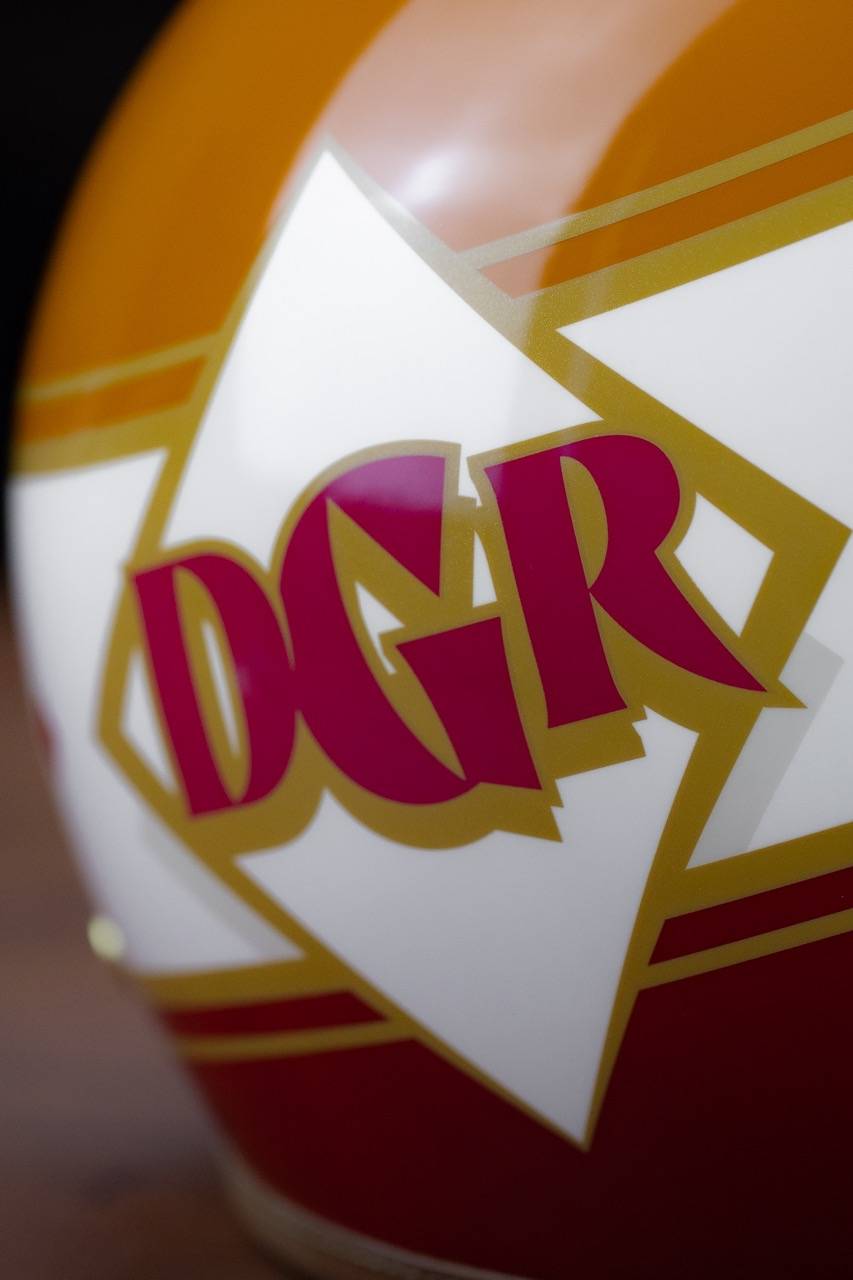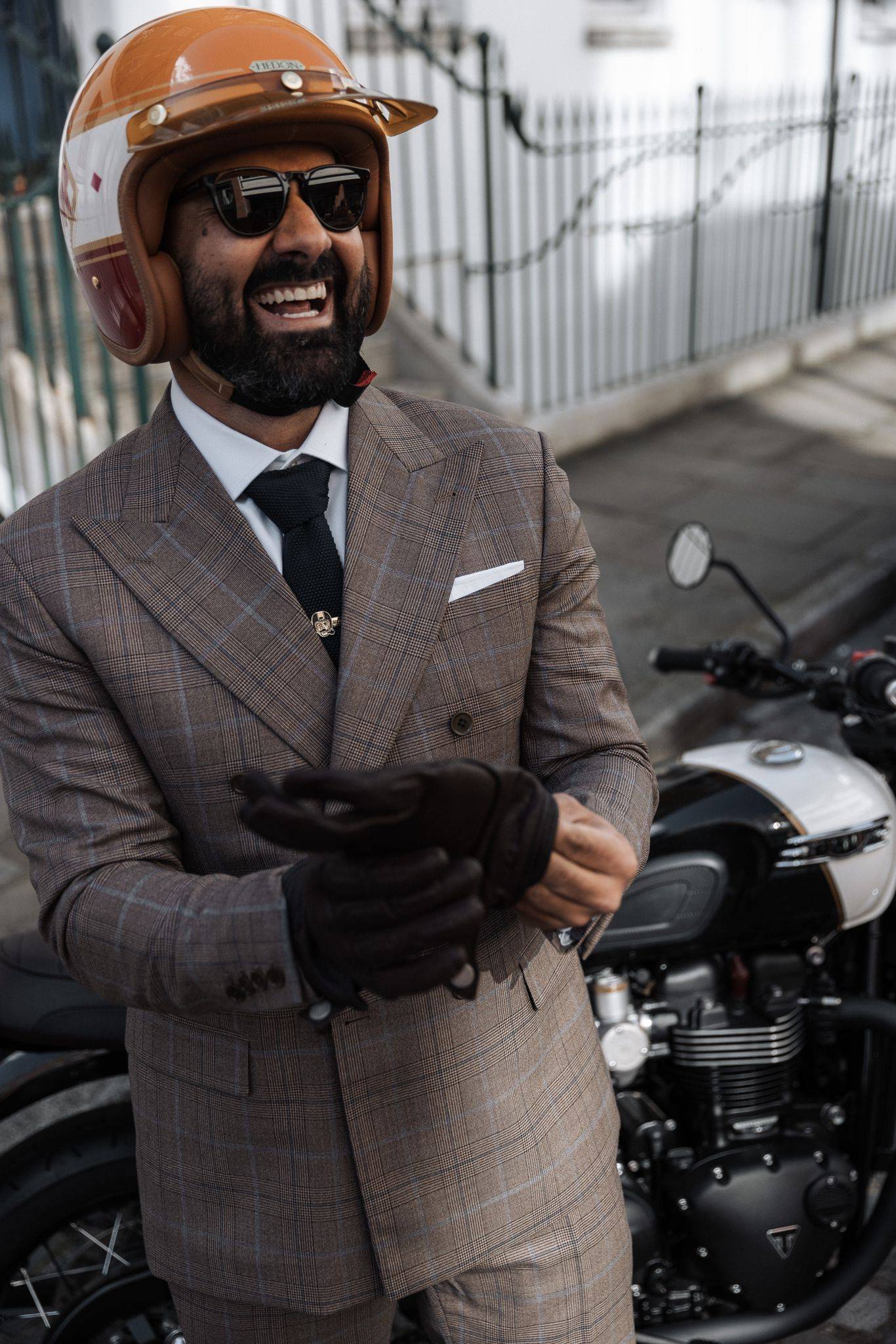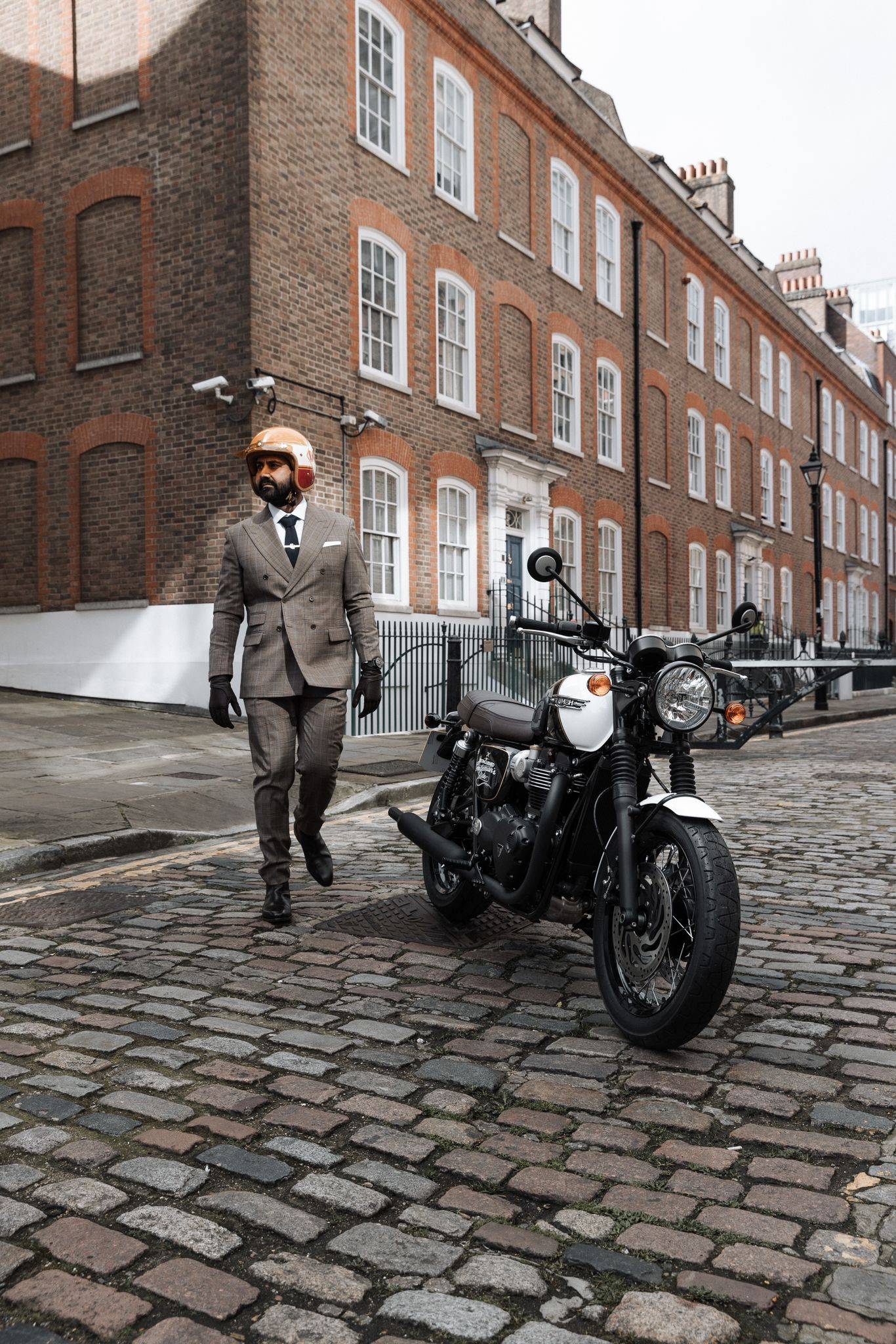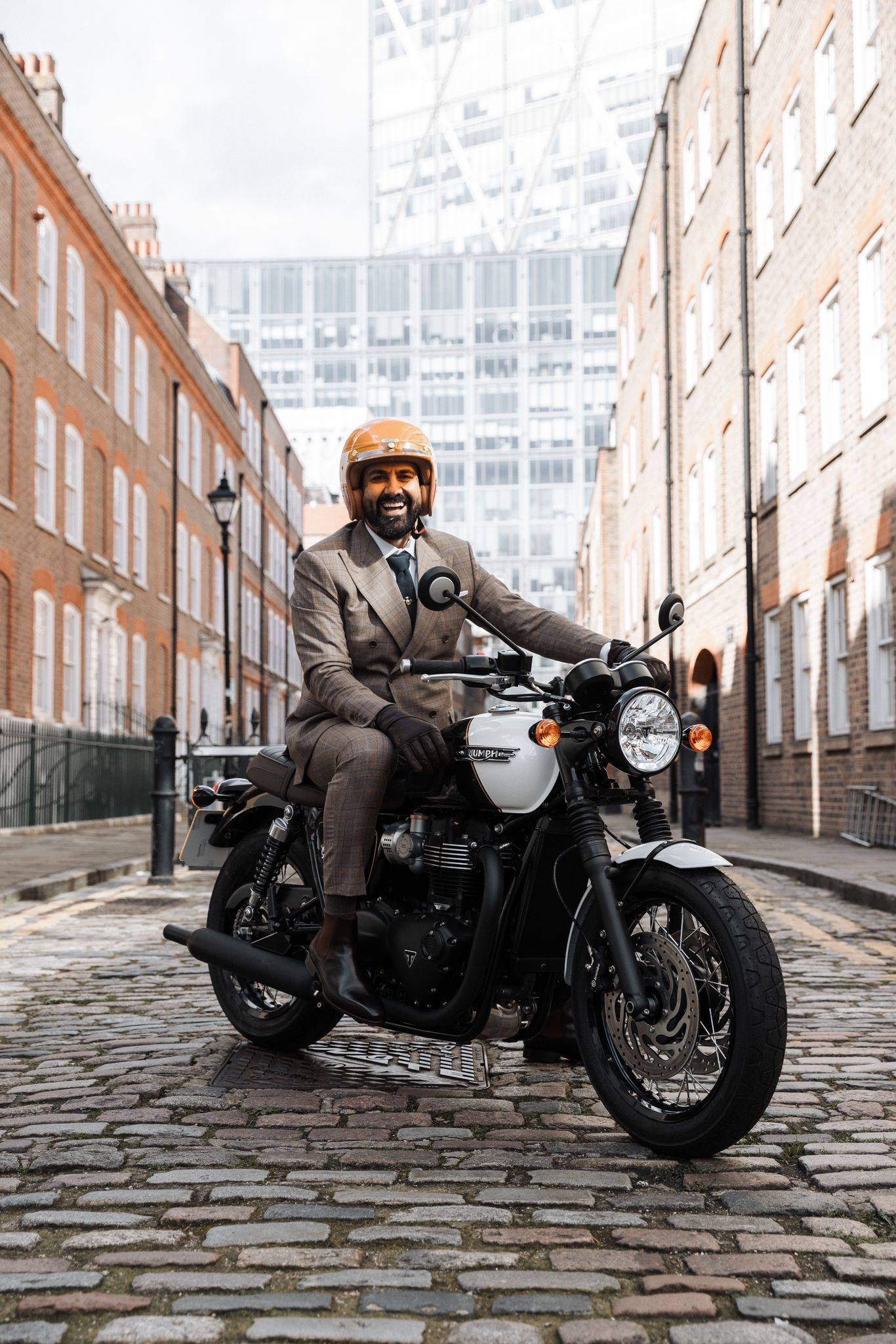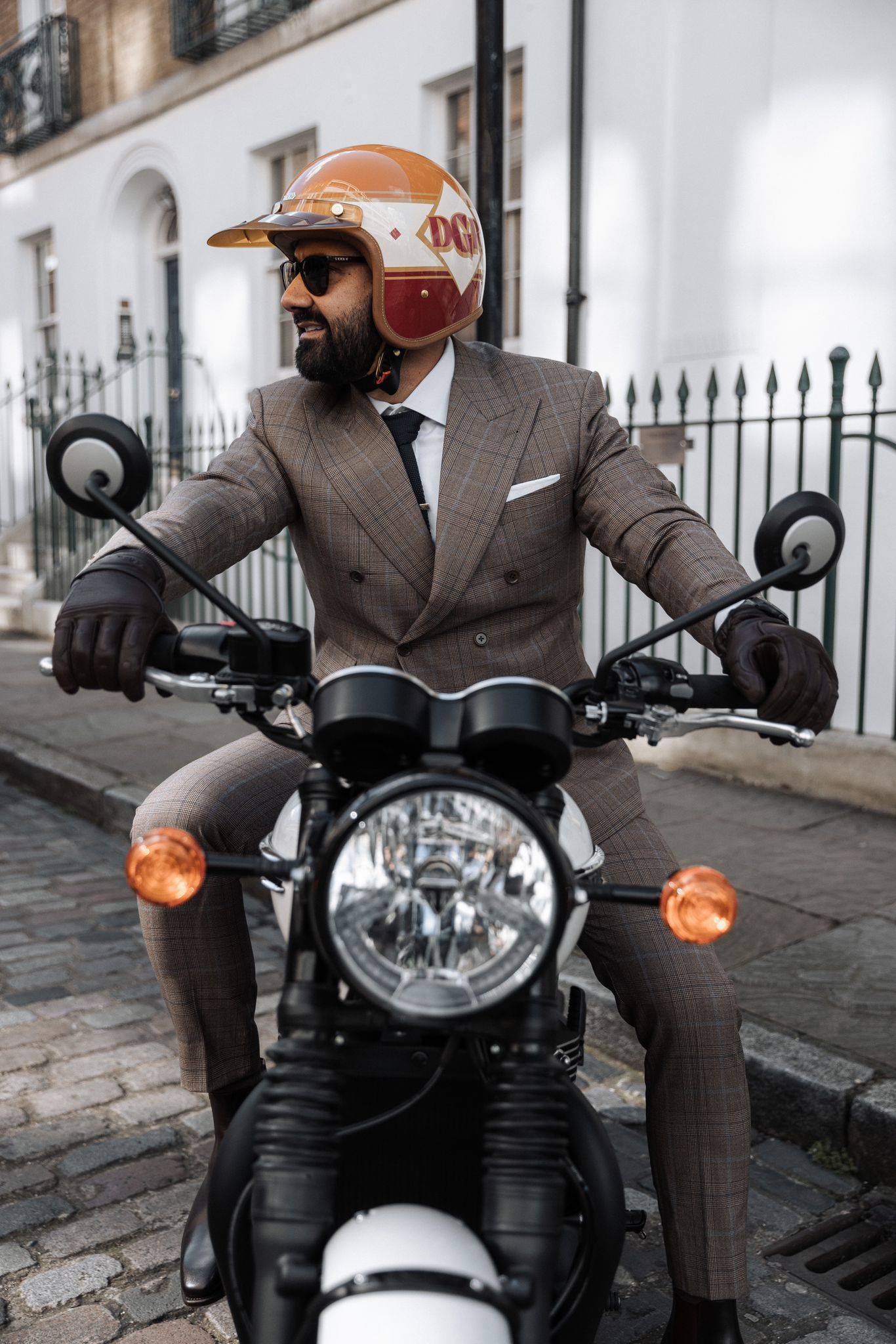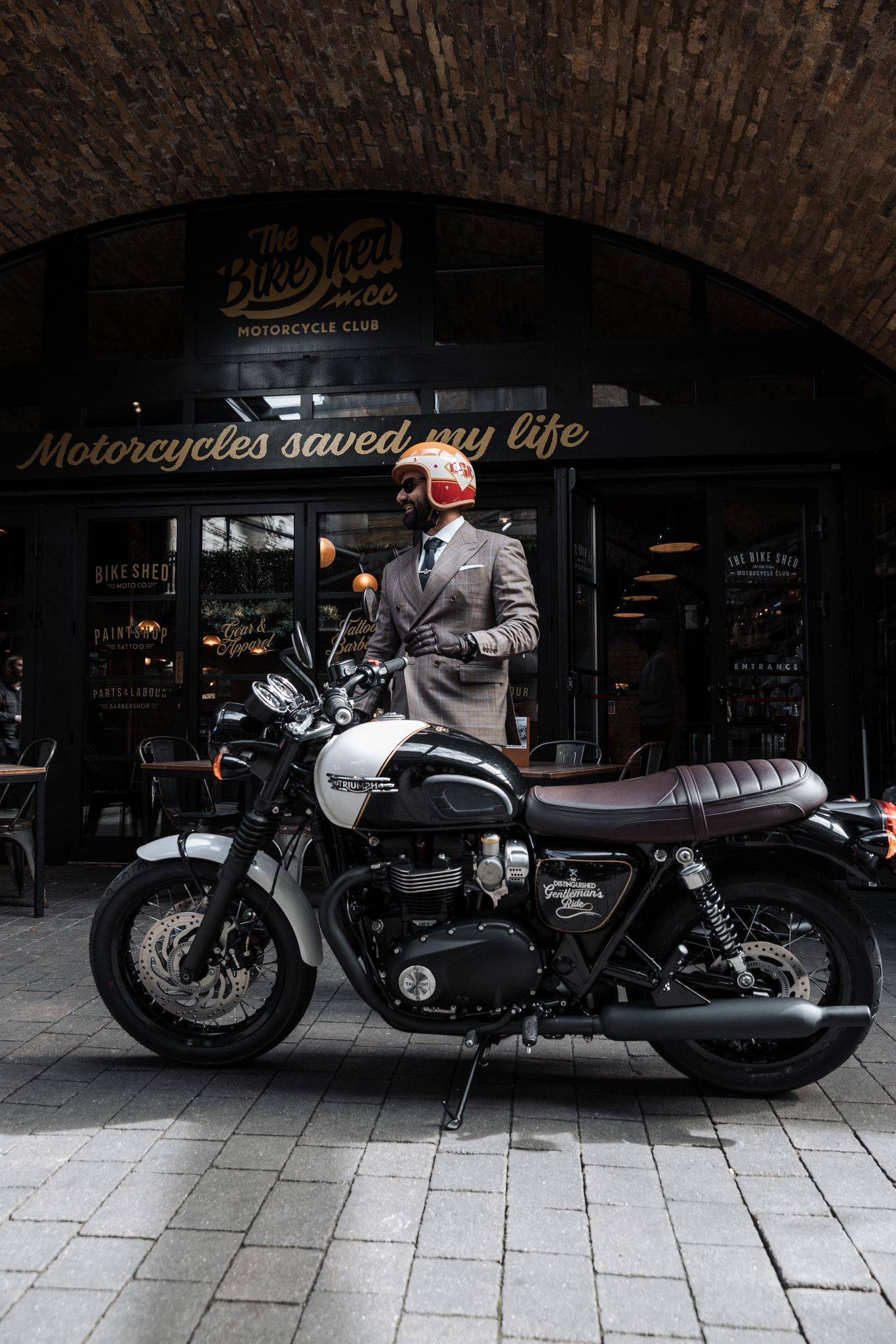 However, we cannot simply reward only the top 100 fundraisers in the world. The hard work and dedication of all the other fundraisers are equally commendable, which is why we created the sale helmet. This helmet is unique every year and available to everyone, with 10% of the proceeds going directly to the cause. This limited-time offer is available for less than two months, and after that, it will no longer be available. All buyers will receive their helmets at the same time as the winners, which is estimated to be around October.
The window for pre-ordering these limited sale helmet is now officially open! And it will close on the day of the ride which is Sunday the 21st of May. Each helmet comes with a Coffee Haze MX Peak. Direct links below.
How do I register for this amazing event?
All you have to do is go on their site and register, just click on this button below to go directly there. But before you do, just know that you should join the HEDON team as we are offering the chance to win amazing prizes every year to all our Hedonist who are on our team. This year, the 1st prize is our newly launched 2023 model the Heroine Racer Interstellar 2.0, the 2nd prize is a Hedonist Hedon x DGR sale helmet with a Coffee Haze Peak and the 3rd prize is the same helmet just without peak. How amazing is that? What are you waiting for? Join now.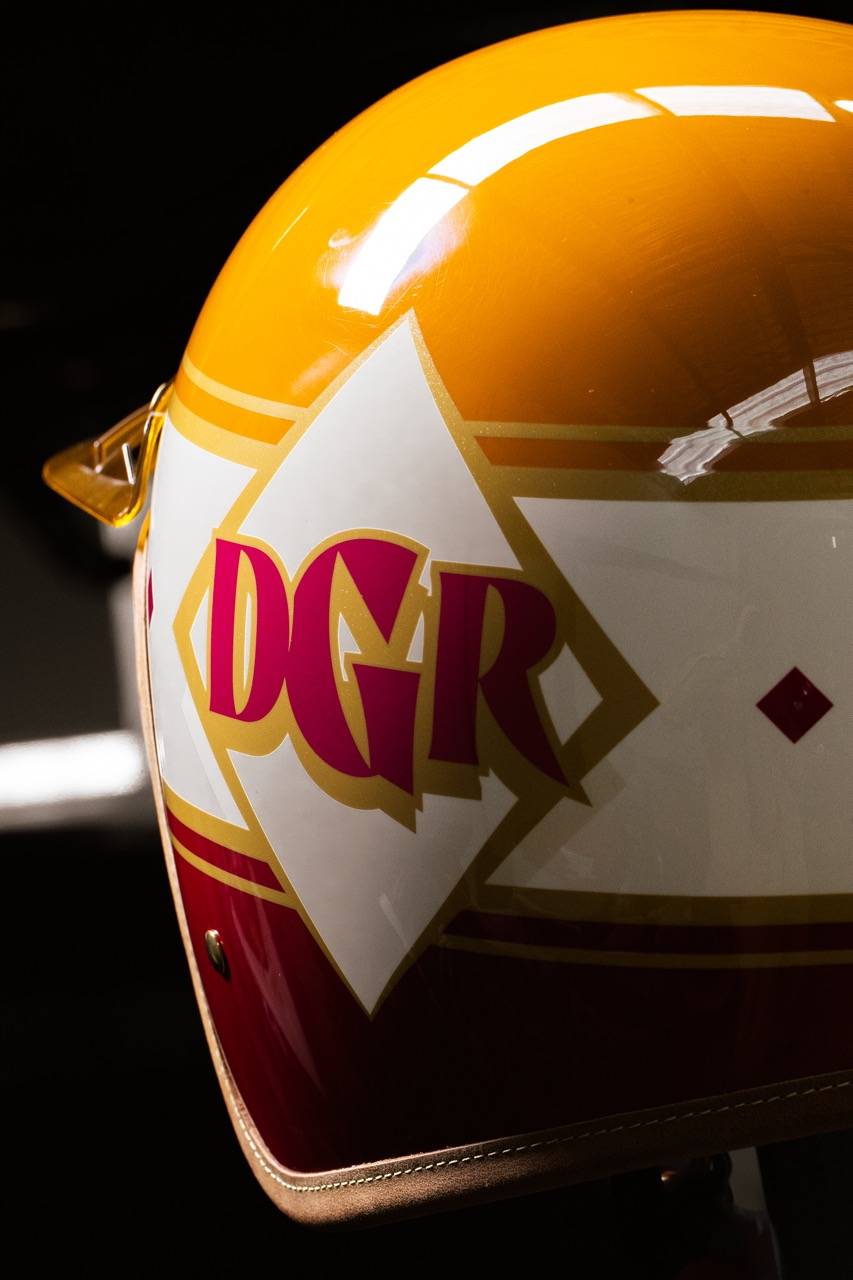 Looking to customise your own helmet to match your bike? Look no further and let us make your helmet dreams come true. Try out our 3D customiser and create a one of a kind helmet.
Looking for something more bespoke and crazy special? Contact us anytime.
Want to know more about the Distinguished Gentleman's ride?