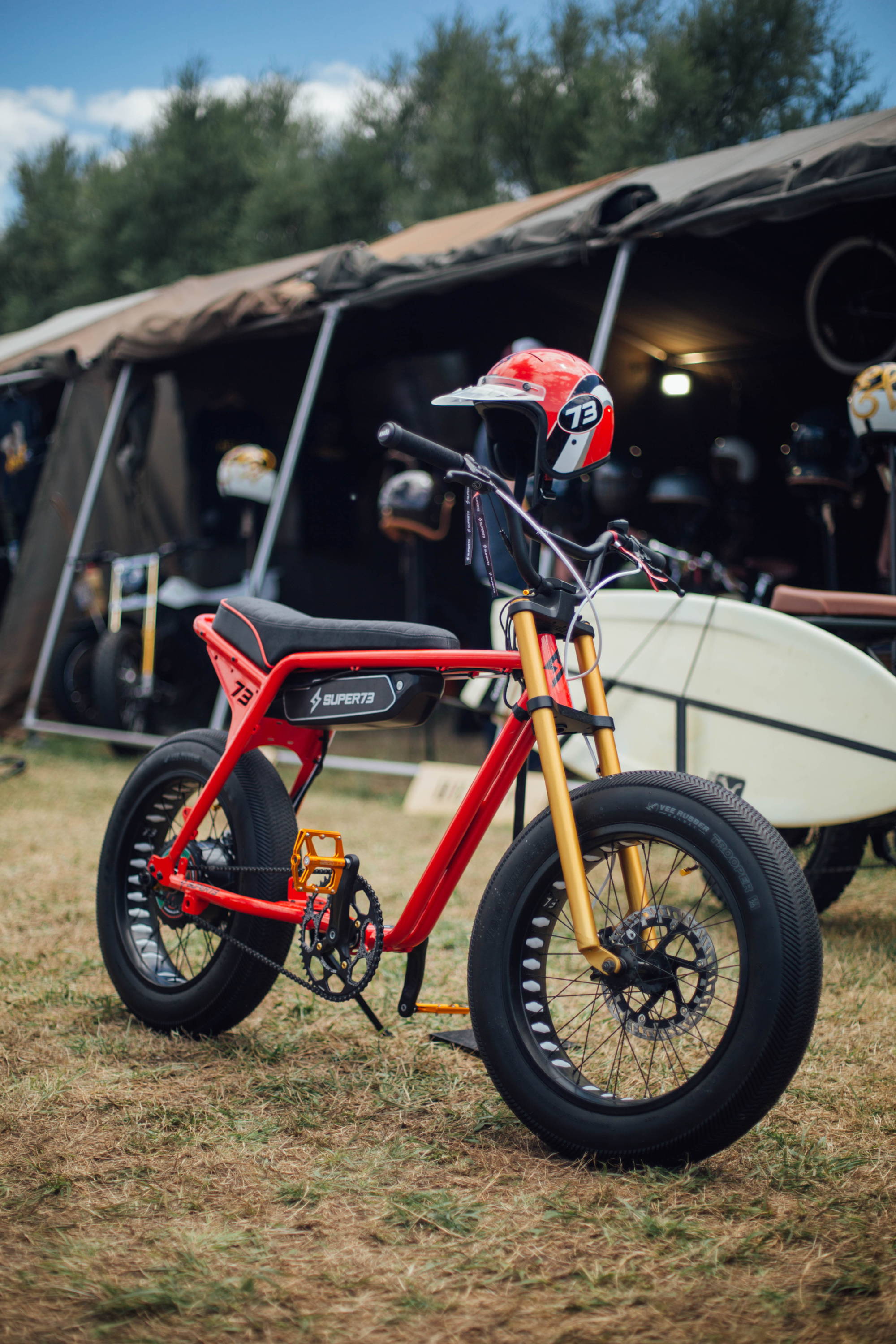 Born from the desire to inspire and create adventure and community, SUPER73 is an American lifestyle adventure brand fusing motorcycle heritage and youth culture. Founded in 2016 and based in Southern California, SUPER73 has led the charge in pioneering a new approach to help redefine the electric motorbike industry. By emphasizing thoughtful design, responsible manufacturing techniques, and local community engagement, the brand continually strives to grow and expand into a true industry leader.
This year we teamed up with Super 73 Europe and their HALO department to design two helmets matching their special Z-series bikes.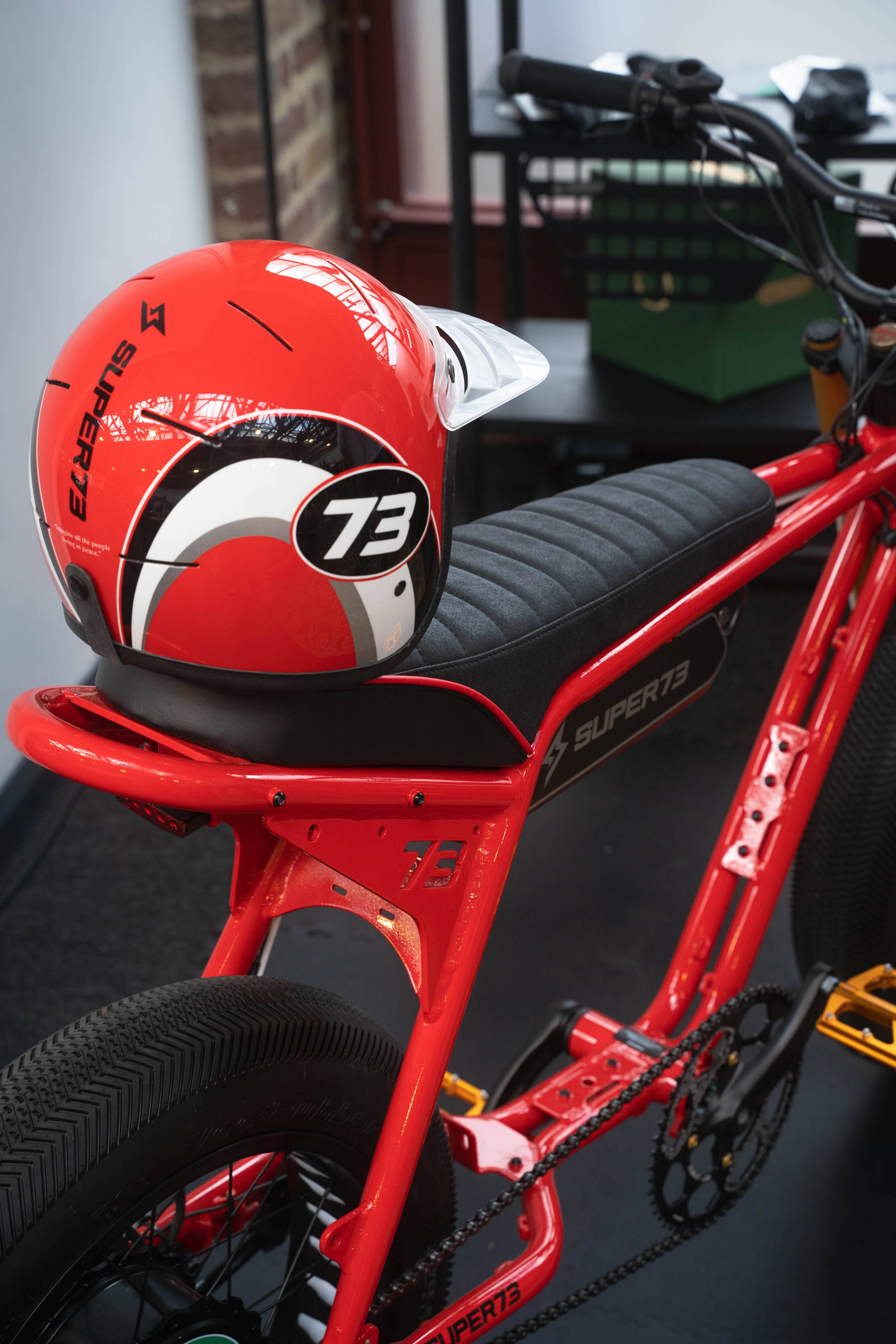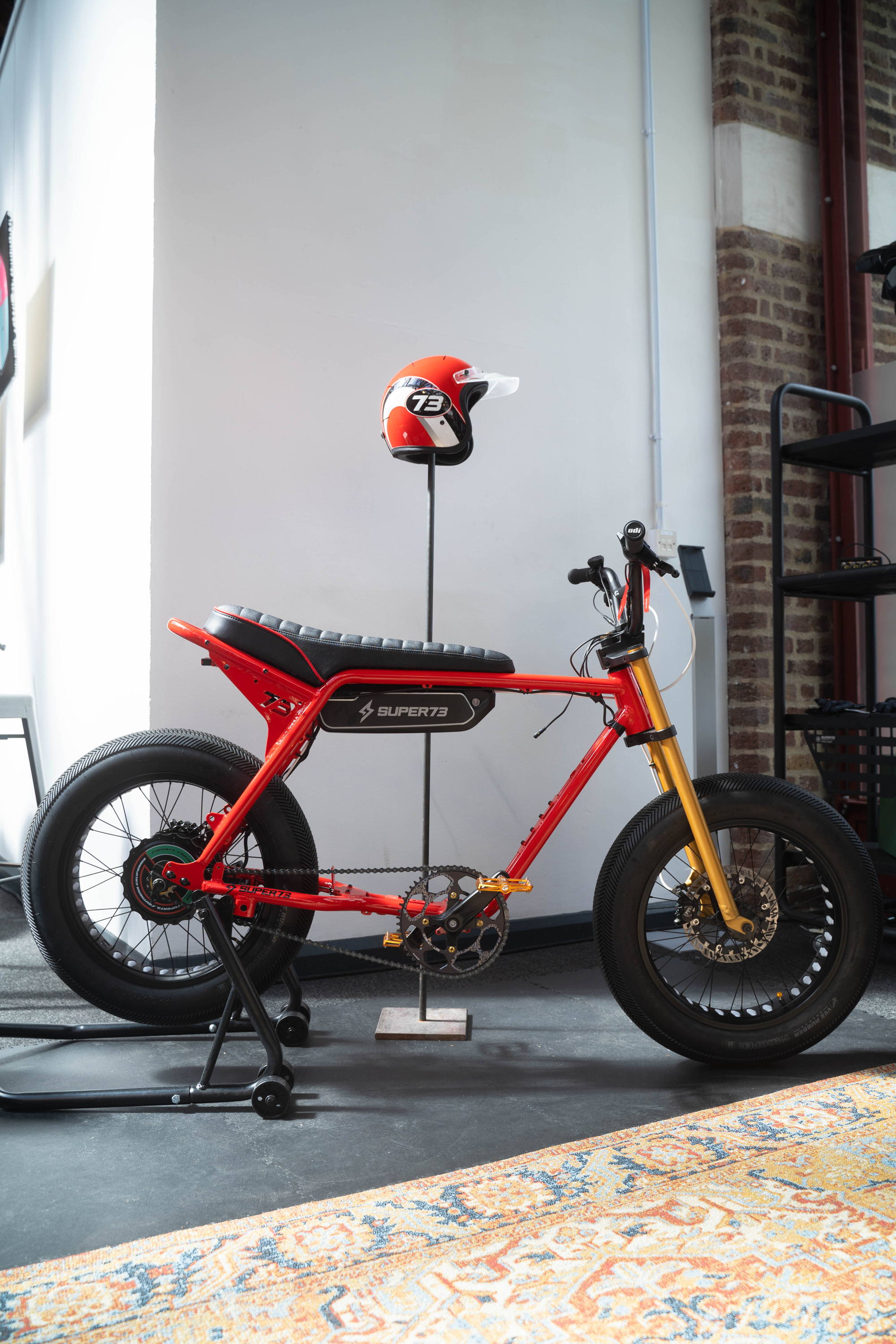 This first bike was designed to celebrate the Italian moto culture. We painted this Edenist in a matching Italian red, with 1970's inspired black and white stripes.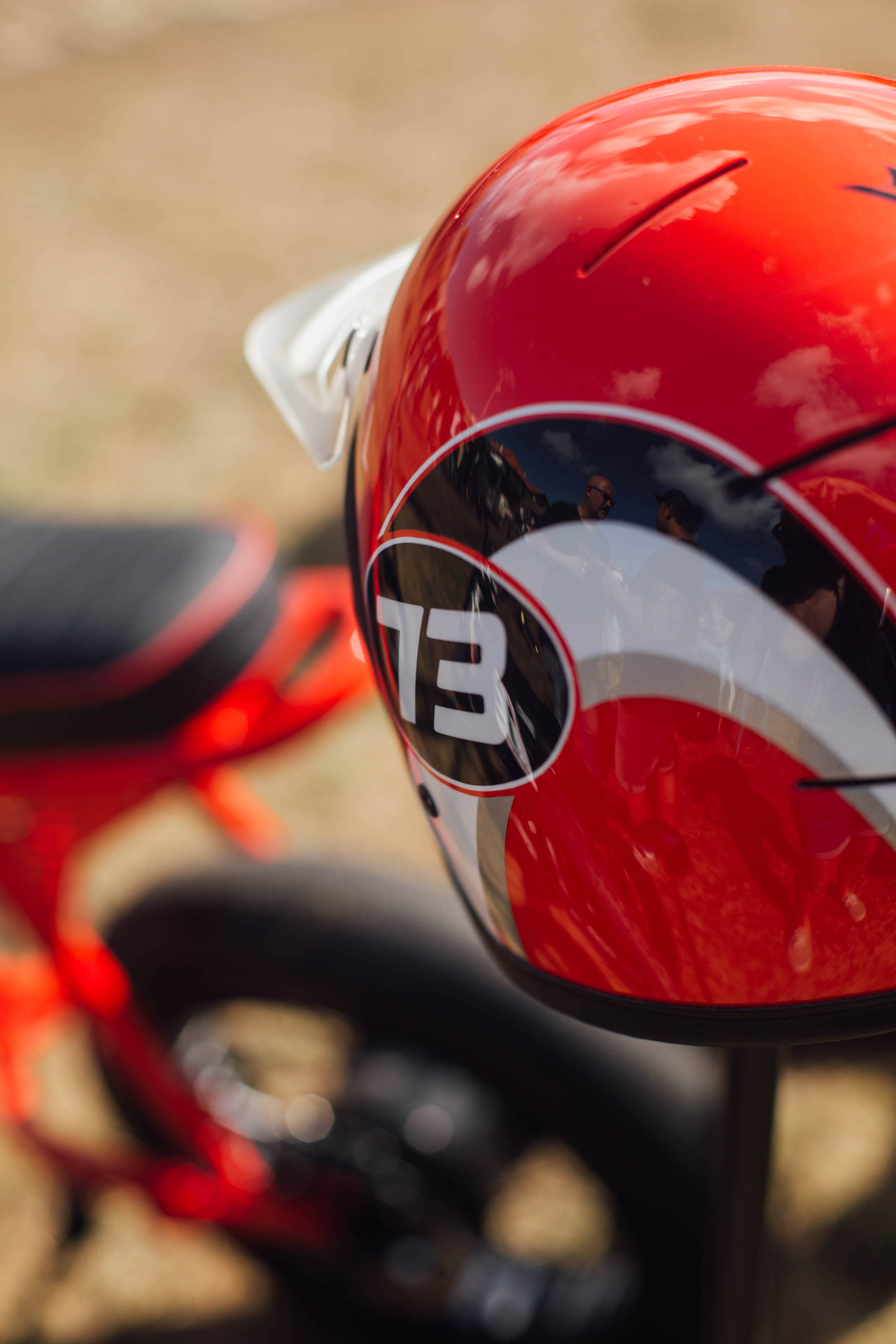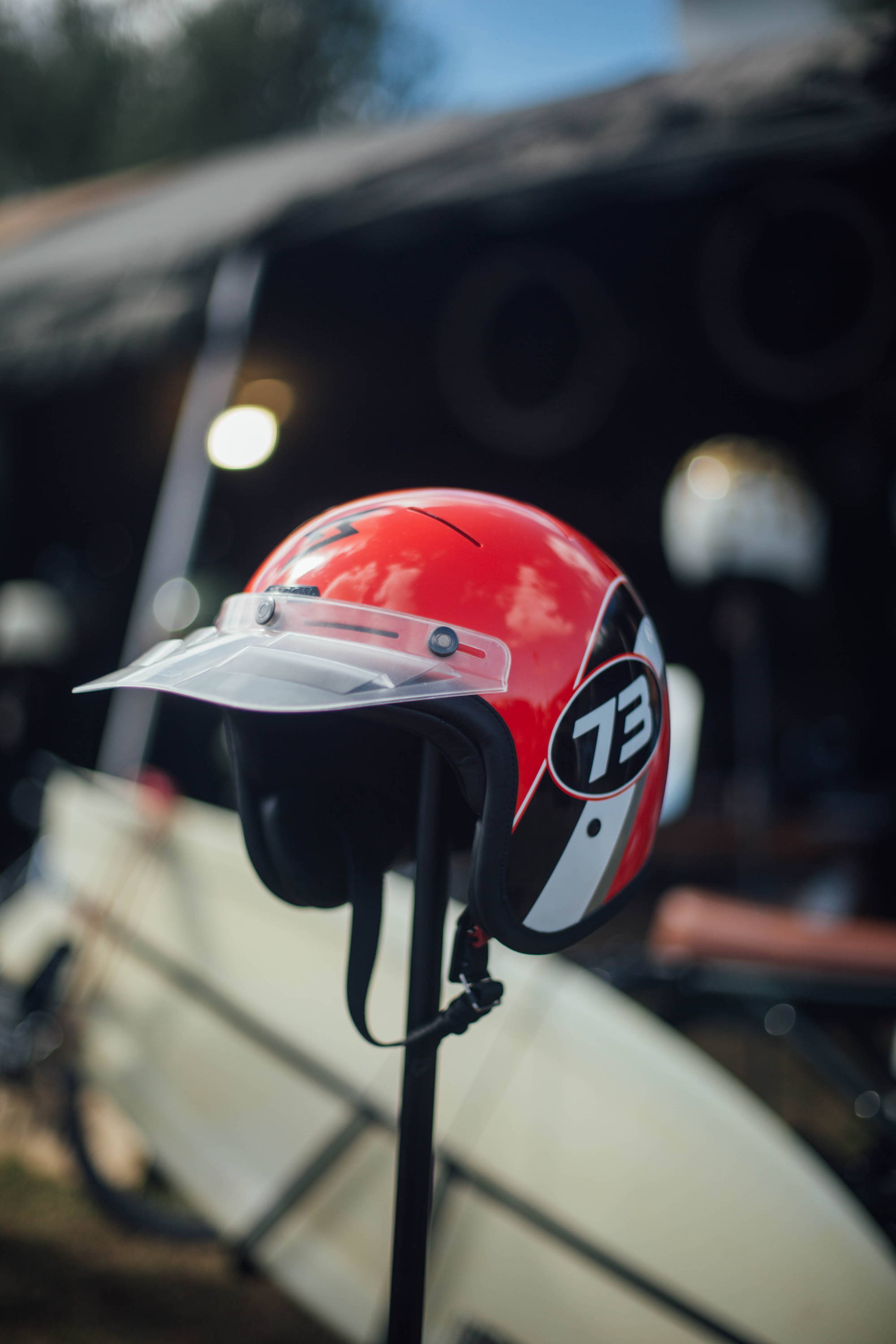 Check out the making of this helmet at our Hedon HQ in London.
Each design was created by Super73 and brought to life and executed by us.
The second bike was a tribute to mountain biking legend Tom Ritchey. For this occasion, our team and Super worked together to design this 1980's MTB inspired Edenist helmet. Giving it this amazing 80's feel. The bike and helmet were displayed at Eurobike 2022.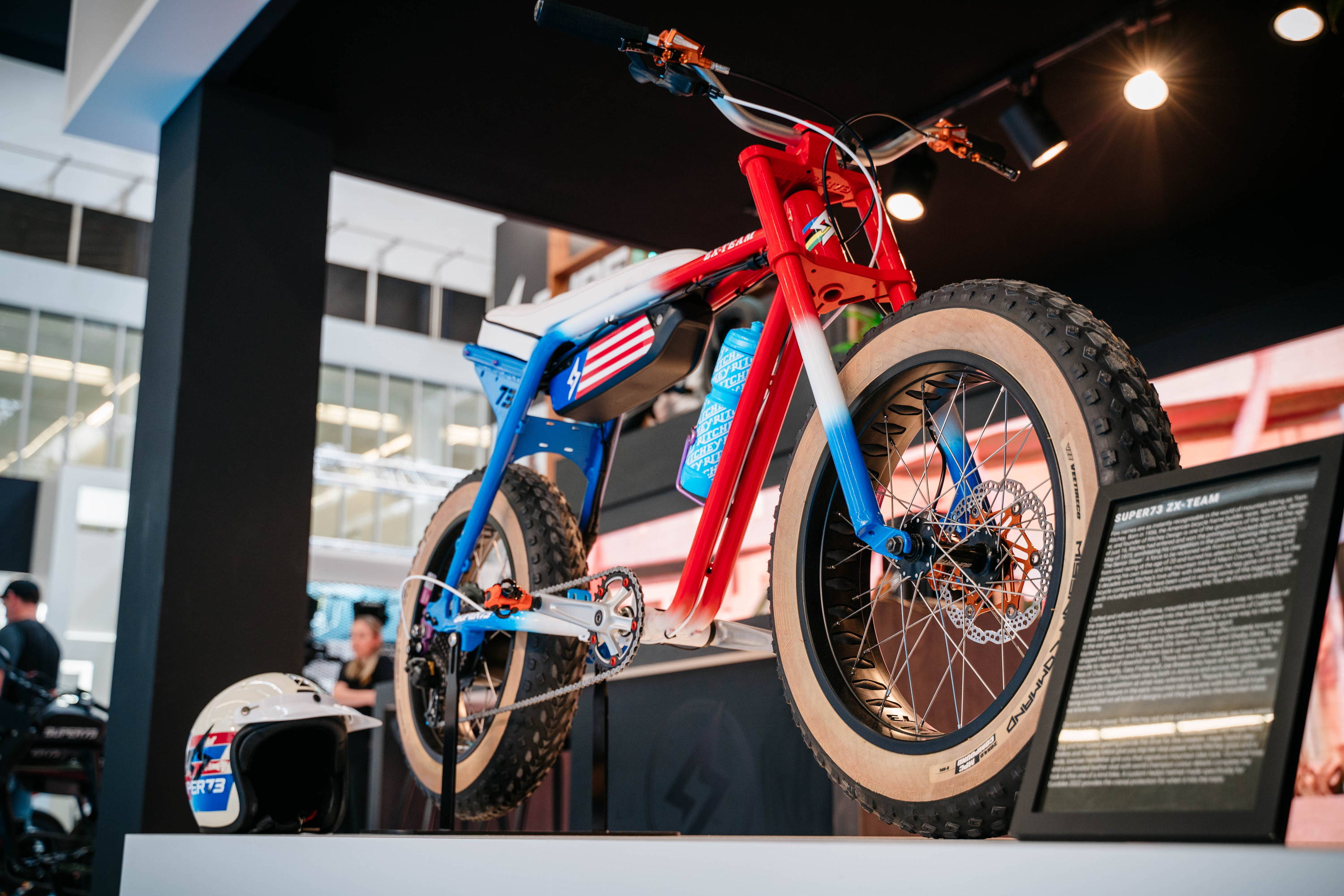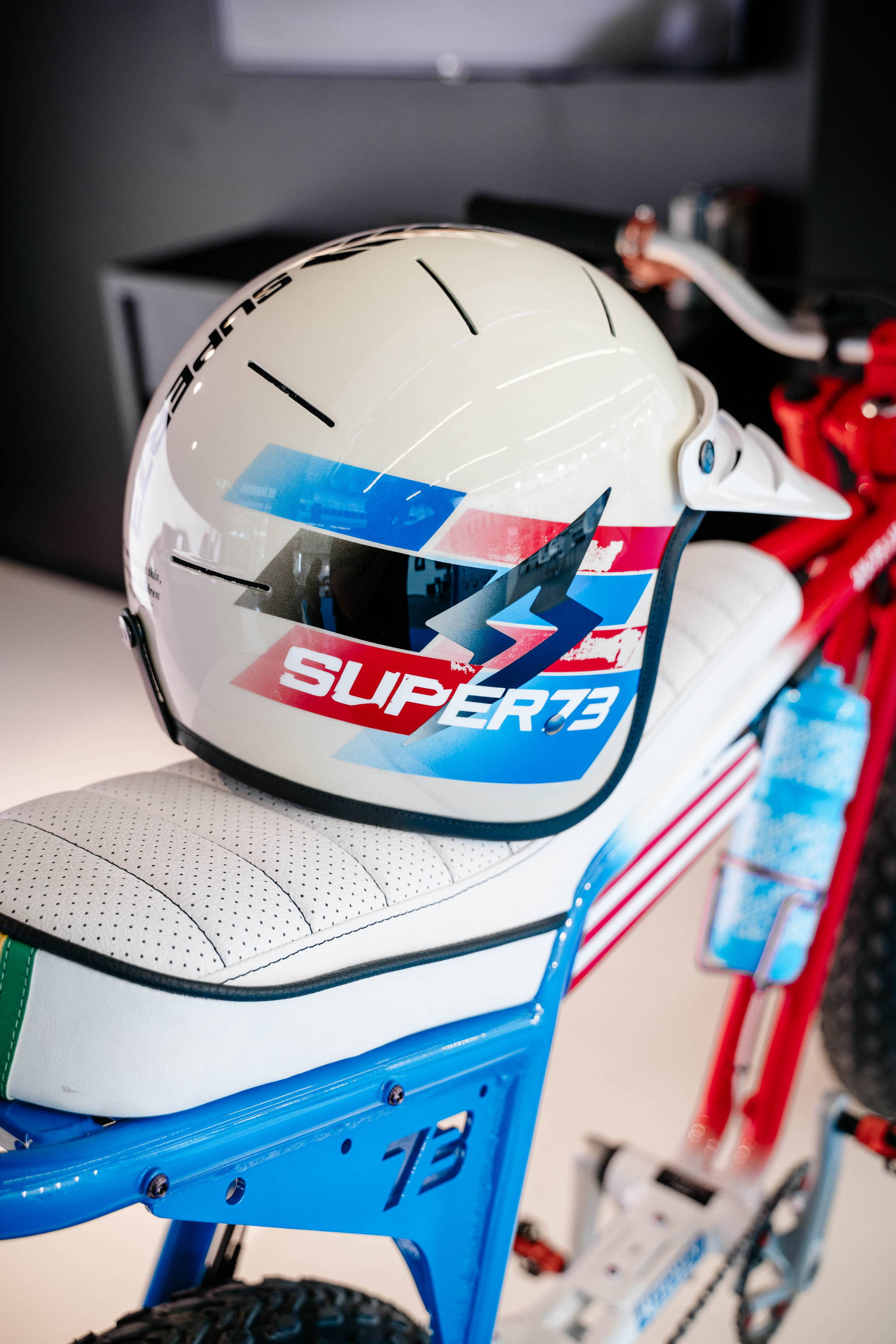 Check out the making of this helmet also at our Hedon HQ in London.
In 2020 we were proud to collaborate with Saint Laurent on a Edenist helmet for Ebikes.
The helmet complemented the collaboration Ebike made by Super73 for Saint Laurent.
The helmets were covered in leather matching the seats of the bike.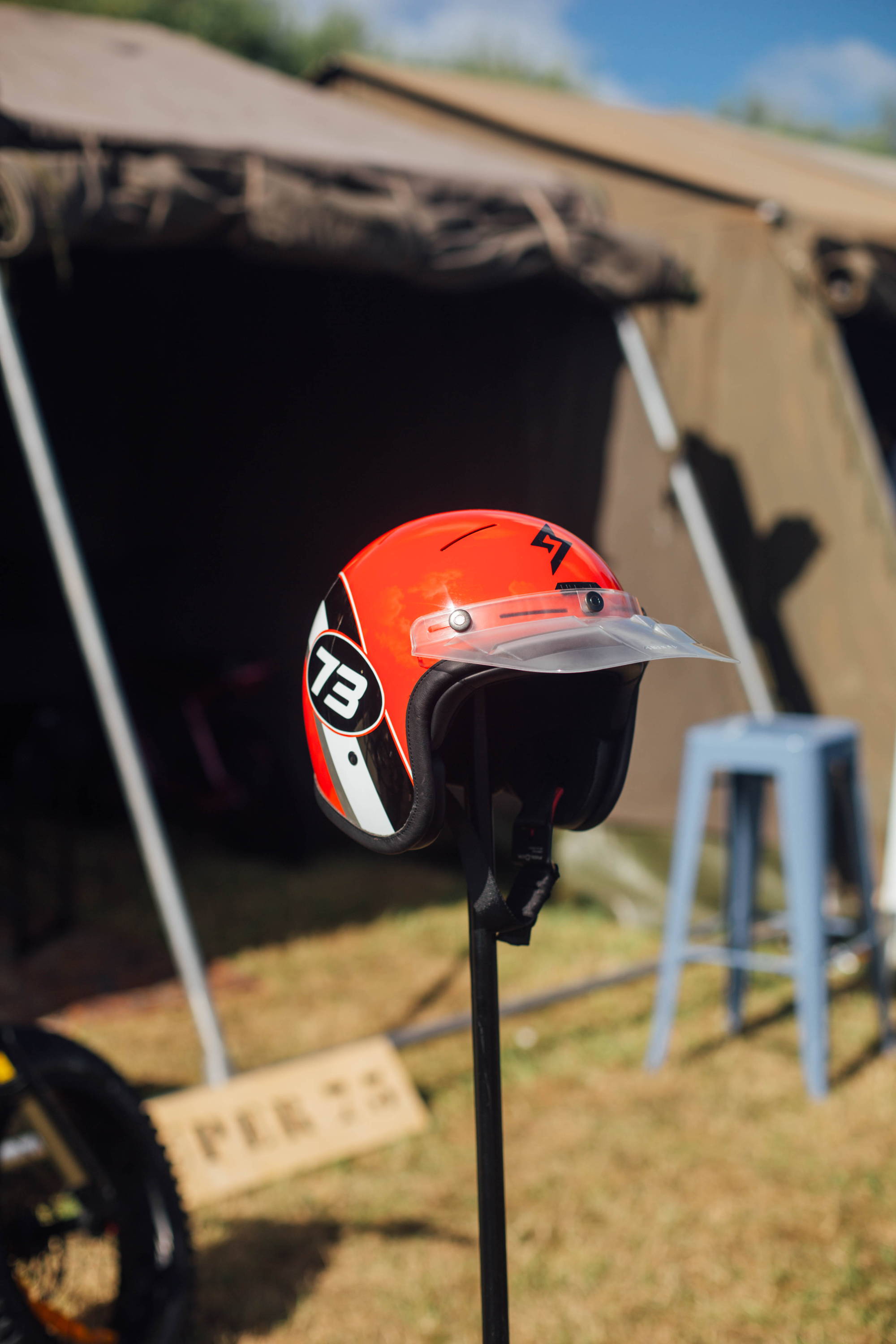 Looking to customise your own helmet and bike? Look no further and let us make your helmet dreams come true. Try out our 3D customiser and create a one of a kind helmet.
Looking for something more bespoke and crazy special? Contact us anytime.
Want to know more about Super73?