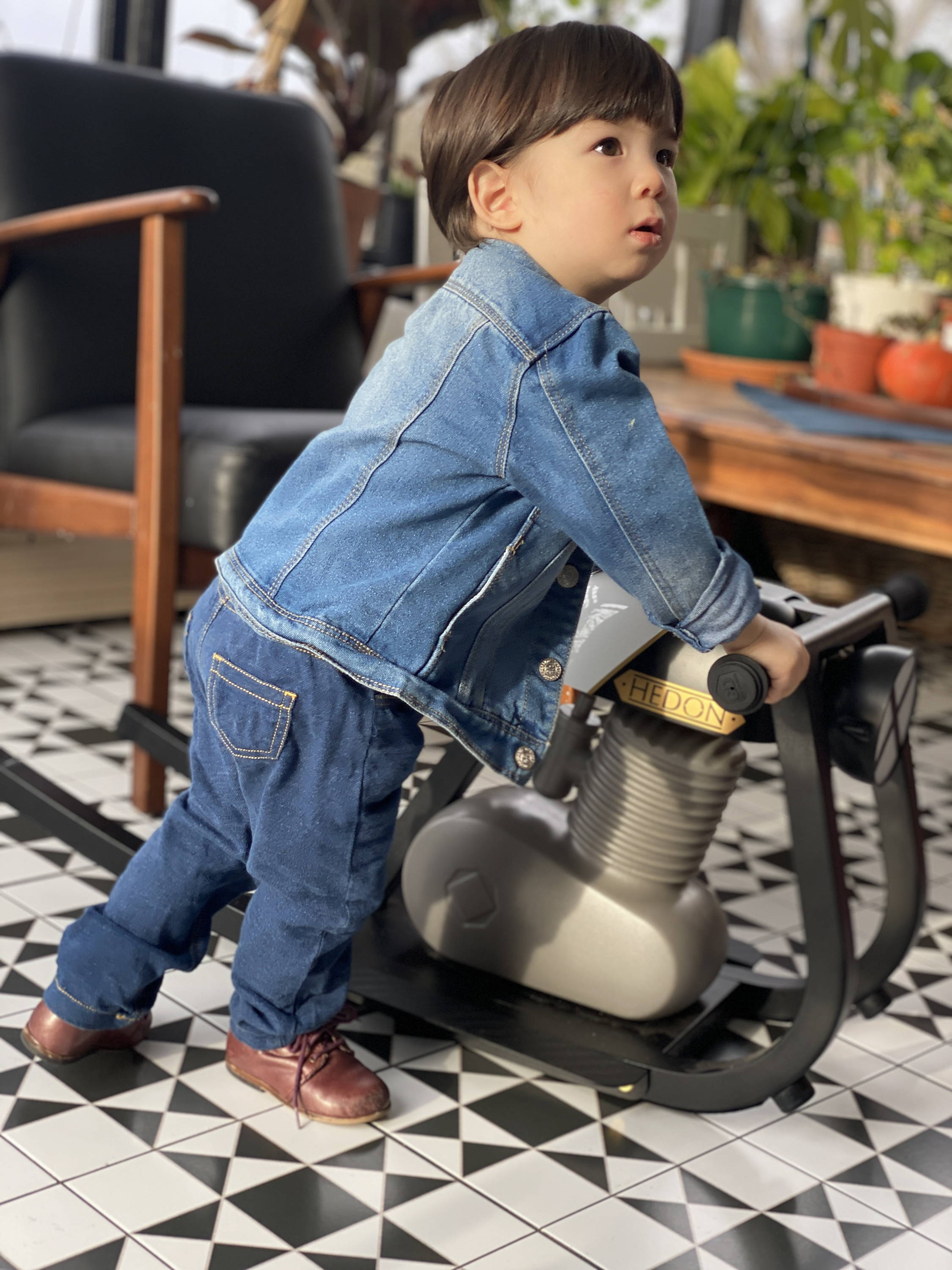 Yes, it's a rocker, yes, it's a custom and yes, I kind of wish they made one in my size!
Discovered after some mutual appreciation for each other's products via Instagram, we couldn't wait to tell everyone about The Moto Rocker. It's definitely our favourite custom bike of 2020 and it's proved to be a massive hit with Theo our resident two year old terror and toy-tester.
Based in Leipzig, Germany, Felix Monza is a product manufacturing and industrial design studio founded by Felix Götze. He has developed door handles, industrial machines, kitchen appliances, office chairs, lighting systems and home furniture from concept to series production.
"The narratives of our objects tell about authenticity, depth and discovery." - Felix Götze.
Felix and his studio produce objects with character, that are extensively made by hand. They utilize solid and durable materials like wood, steel, ceramics and leather.
Recently Felix unleashed his creative talents upon the childhood favorite the Rocking horse. Giving it a petrol infused injection along with some sweet custom touches has made it an instant classic.
All details of an actual motorcycle are designed and applied to the Moto Rocker to mimic the true feeling of riding. Each junior rider's name is placed on the frame bracket making it their own and the tank can be custom painted on order.
Each Motorocker is hand made in Felix's workshop from 50 individual components of steel, wood, leather or CO2 neutral recycled plastic. The steel frame is powder-coated and ensures an extremely long lifespan.
We love it, because just like our bikes the Moto Rocker is built to be ridden and built to last !
Check them out on Instagram @felixmonzadotcom or Order from Felixmonza.com