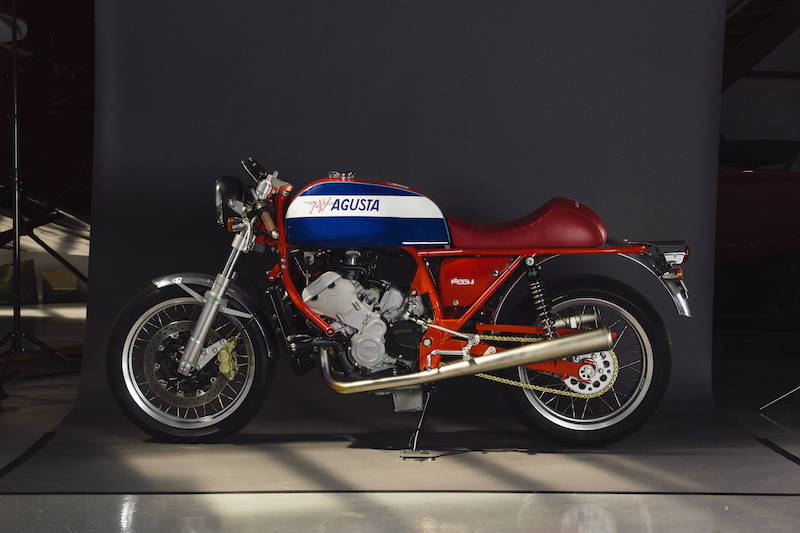 Stuart Parr, he's designed stunning buildings, produced Hollywood films, managed celebrities, curated an impressive collection of classic Italian motorcycles, an intriguing automobile collection and has now turned his hand towards motorcycle design.
A passion for internal combustion that started early in life like a lot of us with Matchbox & Corgi toys, the bike bug well and truly bit around the age of 7 whilst riding minibikes with the next door neighbours in California. It really took hold once his father bought a moped and the freedom of the open road consolidated his love for all things two wheeled.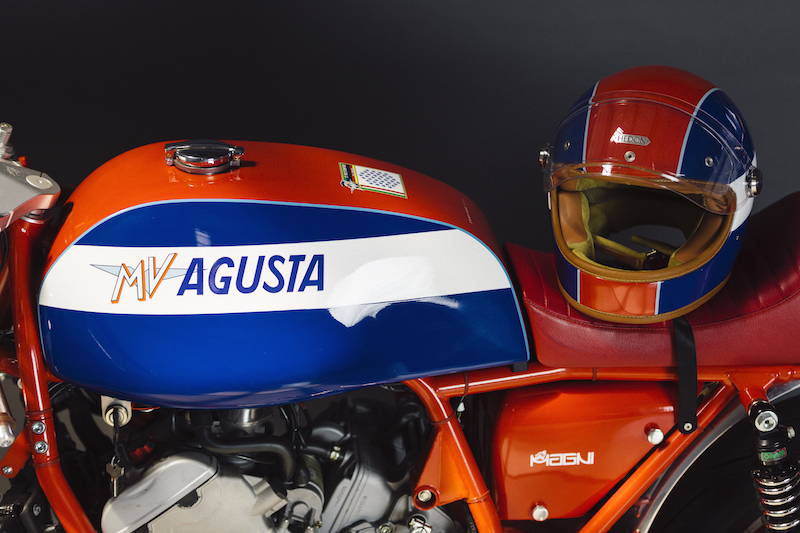 Fast forward to 15 years ago and Stuart's success in business facilitated the building of his collection of classic Italian bikes, predominantly from the 60's and 70's. This passion for collecting Italian finery lead to Stuart displaying 26 of his collection in New York, creating an amazing window shopping experience on the ground floor of a skyscraper on Madison avenue that you could only fully appreciate once you stepped inside the gallery. "Art of the Italian Two Wheel" was such a success that Stuart replicated it in Miami and plans are afoot to take the exhibition further afield.
Stuart has also been turning his eye to motorcycle design, after the exhibition in New York connections were made and friendships formed, from these came the stunning MV seen here.
The genesis of this incredible custom build begins with a conversation and aforementioned friendship with notable builder and tuner, Giovanni Magni. The Magni name has been synonymous with motorcycle tuning and racing for decades - both as a formidable builder of classic editions of Moto Guzzi and MV Agusta based specials, moreover the Magni name evokes the patriarch of the Magni family and indeed of Grand Prix motorcycle racing, Arturo Magni. As racing director for MV Agusta during their most illustrious years (the Agostini, Read, Hailwood years) Magni and MV won 270 Grand Prix motorcycle races, 38 World Riders' Championships and 37 World Constructors' Championships.
The Stuart Parr Design Magni bike started life as a MV Agusta Brutale 800, a gift from CEO, Giovanni Castiglioni as a token of appreciation for loyalty to the marque. The idea of modern homage to the iconic 750 S from the 1970's became the design focus, and Magni proved the ideal facilitator to Parr's designs.
A new Magni frame was made to accommodate the 800cc triple cylinder engine and forks, shock absorbers and lightweight alloy wheels were specially sourced to accommodate the aggressive stance and modern-era tires. Countless design revisions were made to achieve a sense of visual and tactile vintage quality and feel throughout the bike, right down to its polished aluminium fenders and chrome plated side panel screws.
With an appetite for classic styling Stuart naturally approached Hedon to bring his vision for a helmet to complement the MV to life. Echoing the clean lines, retro looks and modern heart of the MV, the Heroine Racer was the most obvious choice and is the perfect match.
Stuart designed the custom paint to match the striking retro colour scheme on the MV.
Hedon's custom department took Stuart's vision and created the special edition Heroine Racer, trimmed and finished with tanned leather and stainless steel hardware.
A limited run of 50 special edition MV's will be produced and each bike will be delivered with its own matching Stuart Parr Design, Heroine Racer helmet.
Not content with producing a formidable café racer for the street, Stuart is currently partnering with another well known builder to produce something a little more 'adventurous' ….watch this space in the coming months for updates on this next collaboration.
If you are in NY or plan to go soon, make sure to check out this amazing masterpiece at the meatpacking district. Here are the details below.