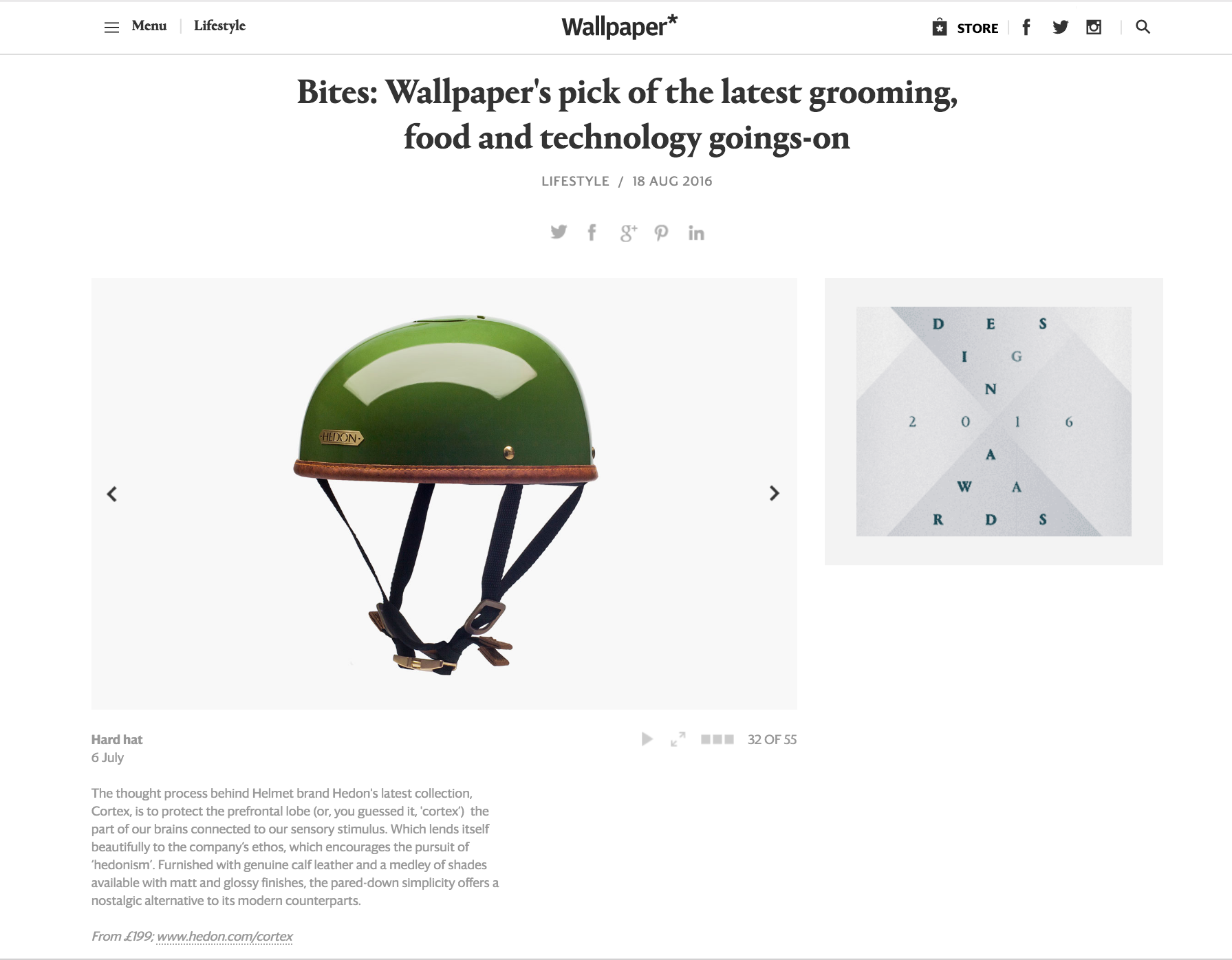 Always a bucket list to be featured on one of our favourite magazines, Wallpaper.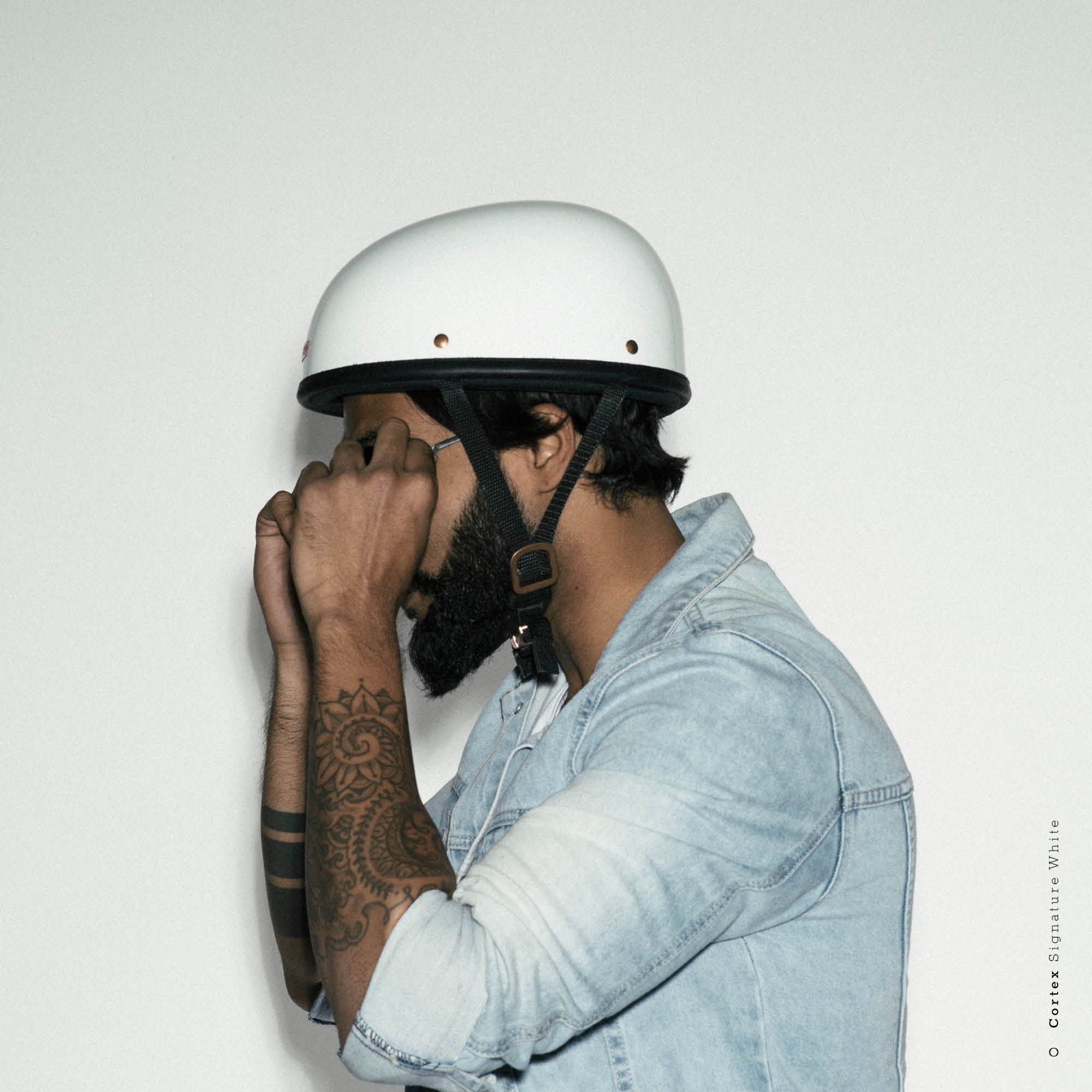 Our Cortex is trimmed with real calf leather and is inspired by the handcrafting techniques of back in the day where quality and care was always the ethos behind everything.
The Cortex comes in a great range of colours that reflect the whole range of our Motorcycle helmets as well.