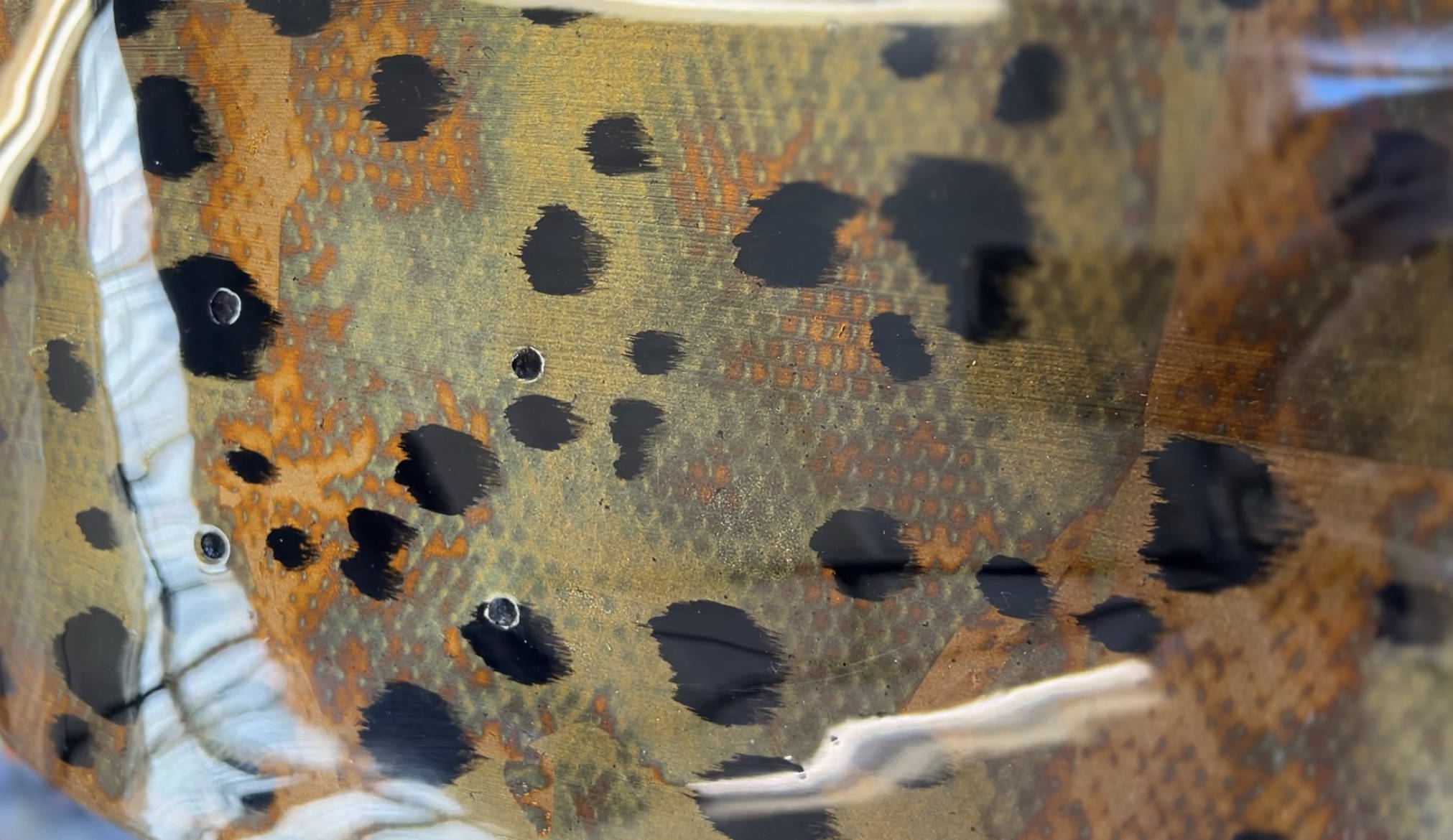 Before we go any further on this insanely creative project, let's take a look at what and who Art Comes First are and what they represent.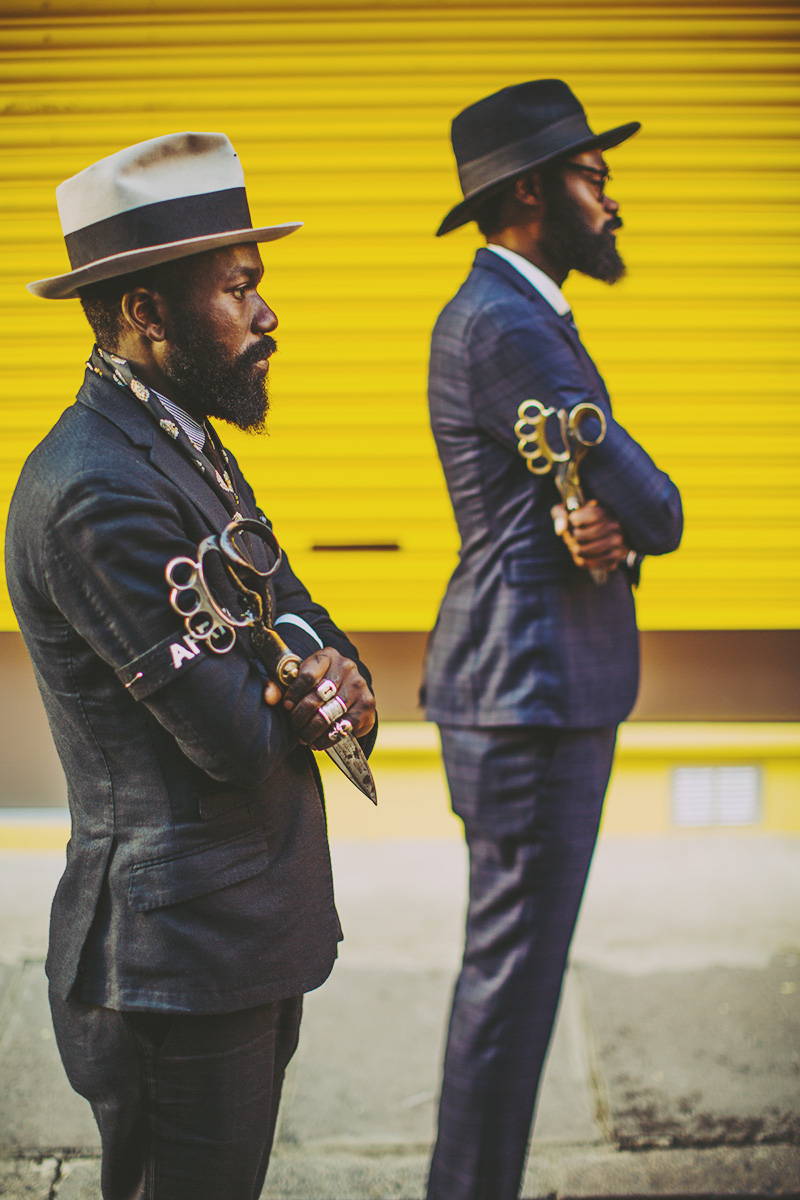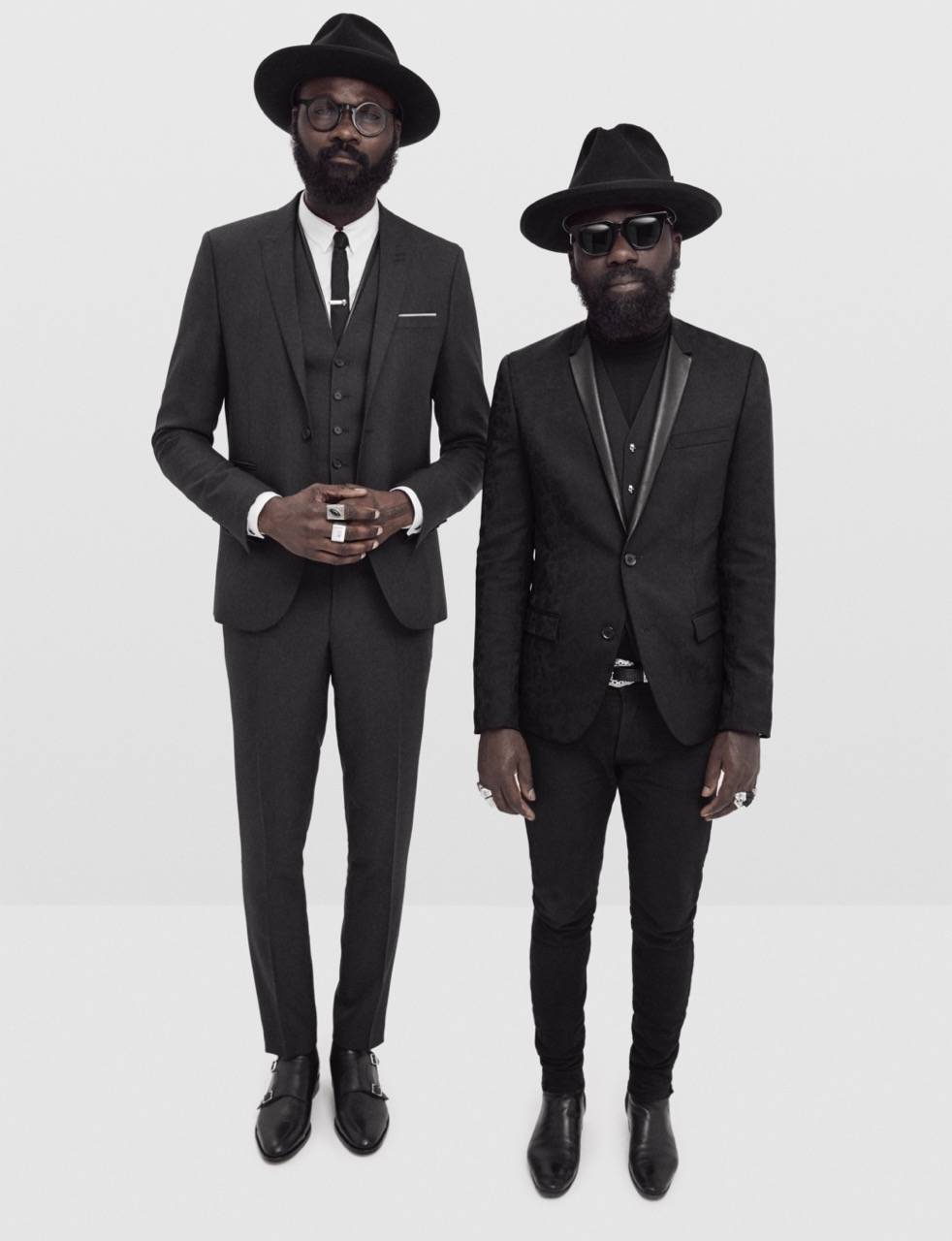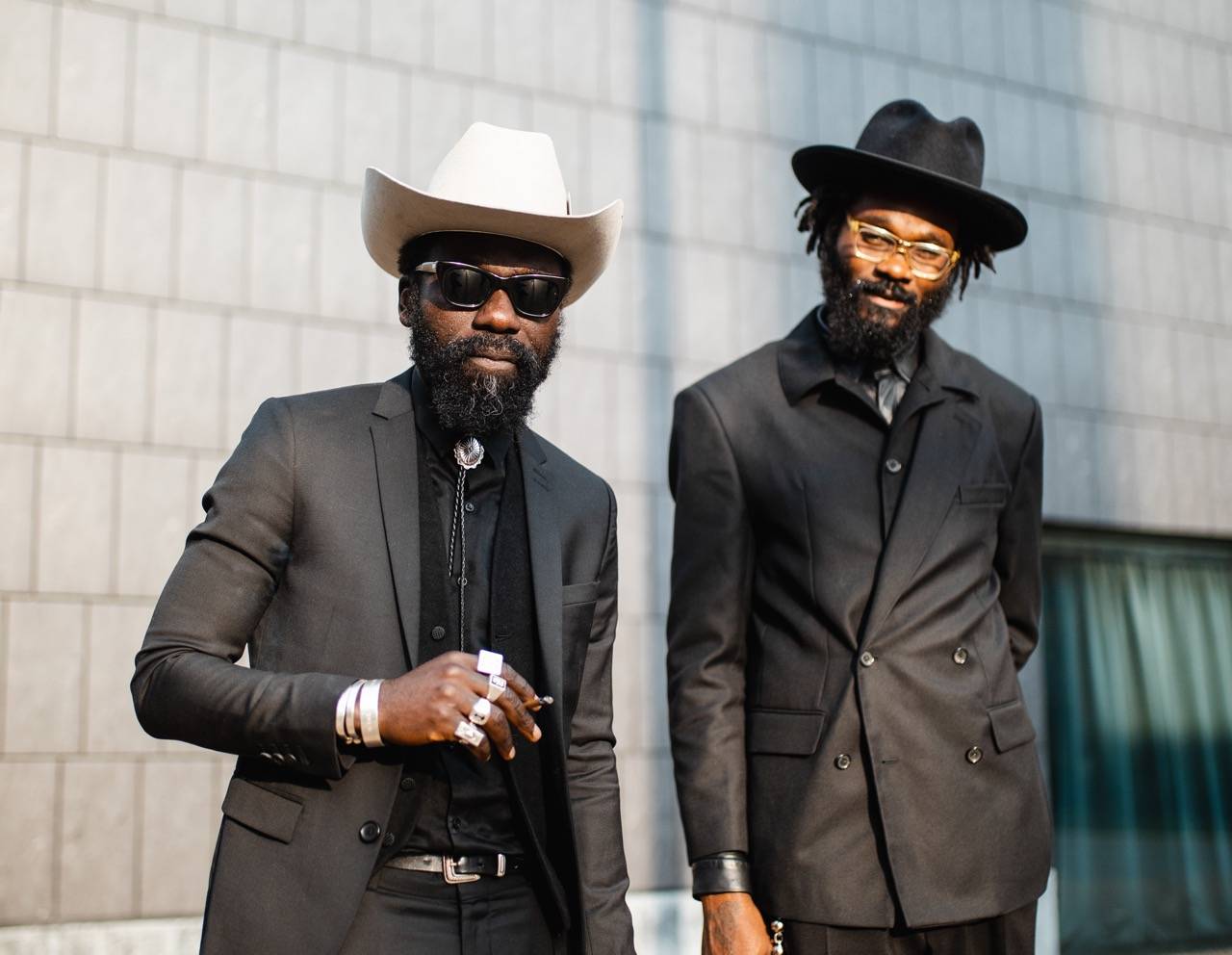 Artistic expression & cultural craftsmanship For A Redefined Global Style. Founders Sam Lambert and Shaka Maidoh ensure their creative expression extends beyond their base in London, its found in the cultural craftsmanship in the designed garments, products and collaborative pieces worldwide.
Championing art in their creative expression above all first, they lead a movement of tailored and classic style-driven garments for gentlemen and gentlewomen. Think Saville Row and English sartorialism mixed with British punk and a D.I.Y philosophy.

Art Comes First proposes that this blend of ingredients can become the center of a meta-art form to provide protection, nurture and galvanization for other forms of expression in Art. Photography, Painting, Performance....Any form of expression concerned with alchemical process of transforming the base experience into the more sublime, even divine, alloy stair-steps of a particular man's independent accession full potential.
This Summer Sam and Shaka came to Lindsay with a vision. The chemistry was almost electrifying and the creative energy was a very primal one. They wanted something drawn from mother nature but with an ACF twist on it. After a fun brainstorming session they came up with an idea to use our iconic metallic python leaf as the base with hand painted Cheetah spots on top, followed by a tinted gloss from opaque to clear. Drawing inspiration from two of the most well known and popular animal prints and combining them...The effect was unbelievable. The amount of texture and depth created was so satisfying, that you could get lost staring at it. This design was applied to our Hedonist, Hedstrong and a skateboard. Below are photos and a video of the making.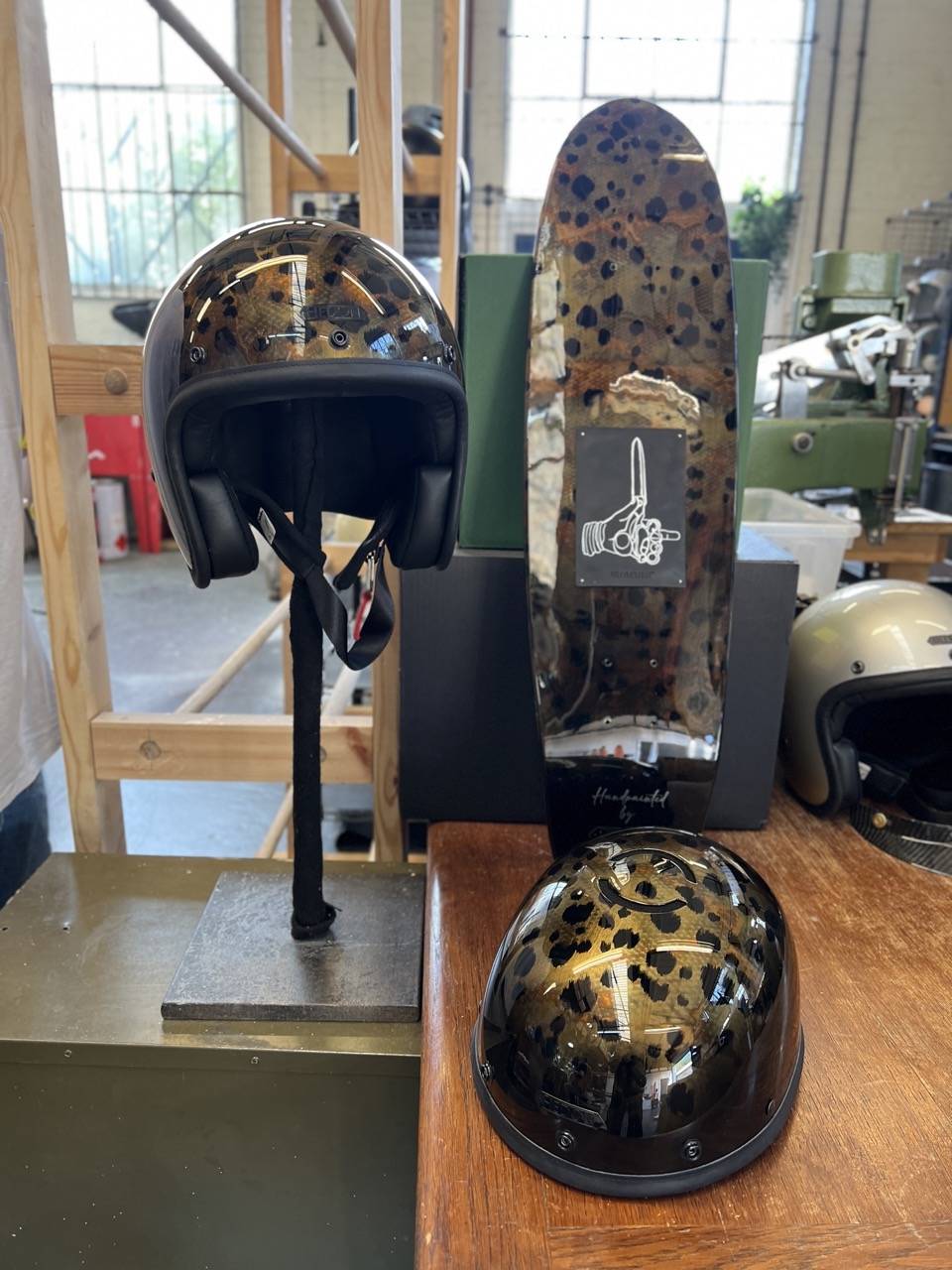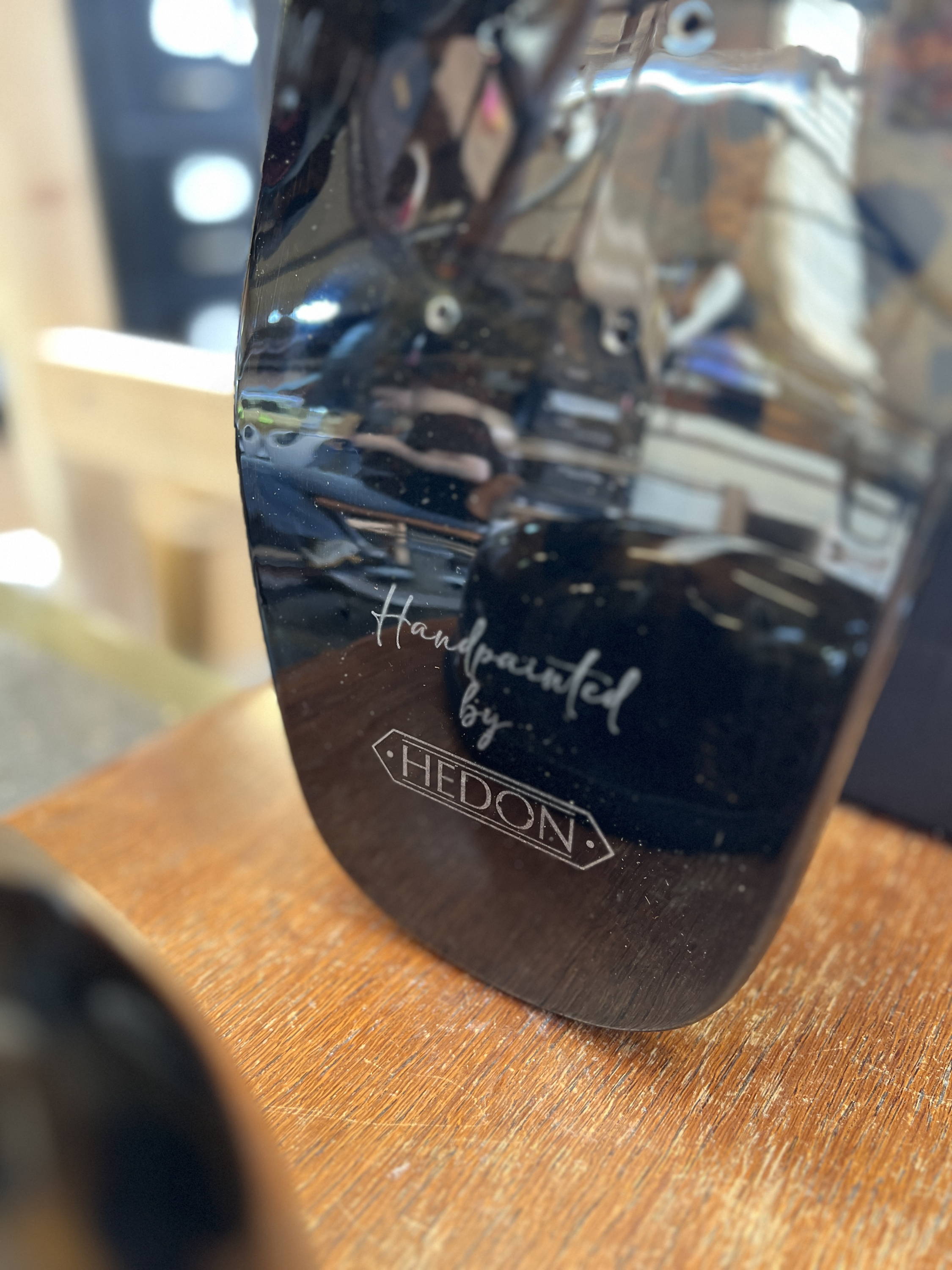 Looking to customise your own helmet to match your bike? Look no further and let us make your helmet dreams come true. Try out our 3D customiser and create a one of a kind helmet.
Looking for something more bespoke and crazy special? Like customising your skateboard? Contact us anytime.
Want to know more about Art Comes First?