Featuring all the amazing bikes we used for our campaign this year.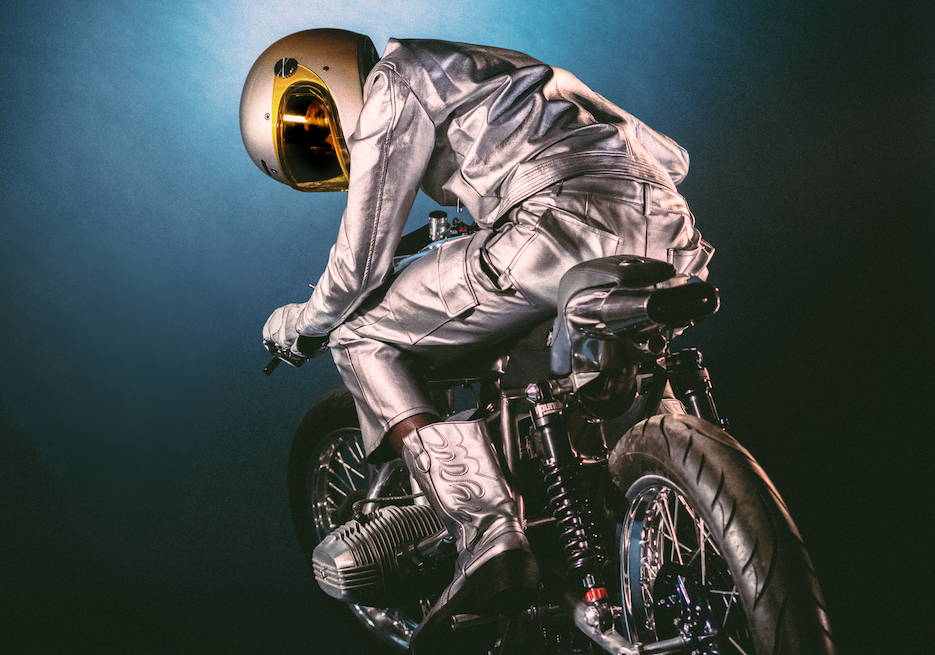 This year we were lucky enough to have the support of some amazing bike partners for our campaign and would like to shine the light on all of them in this article.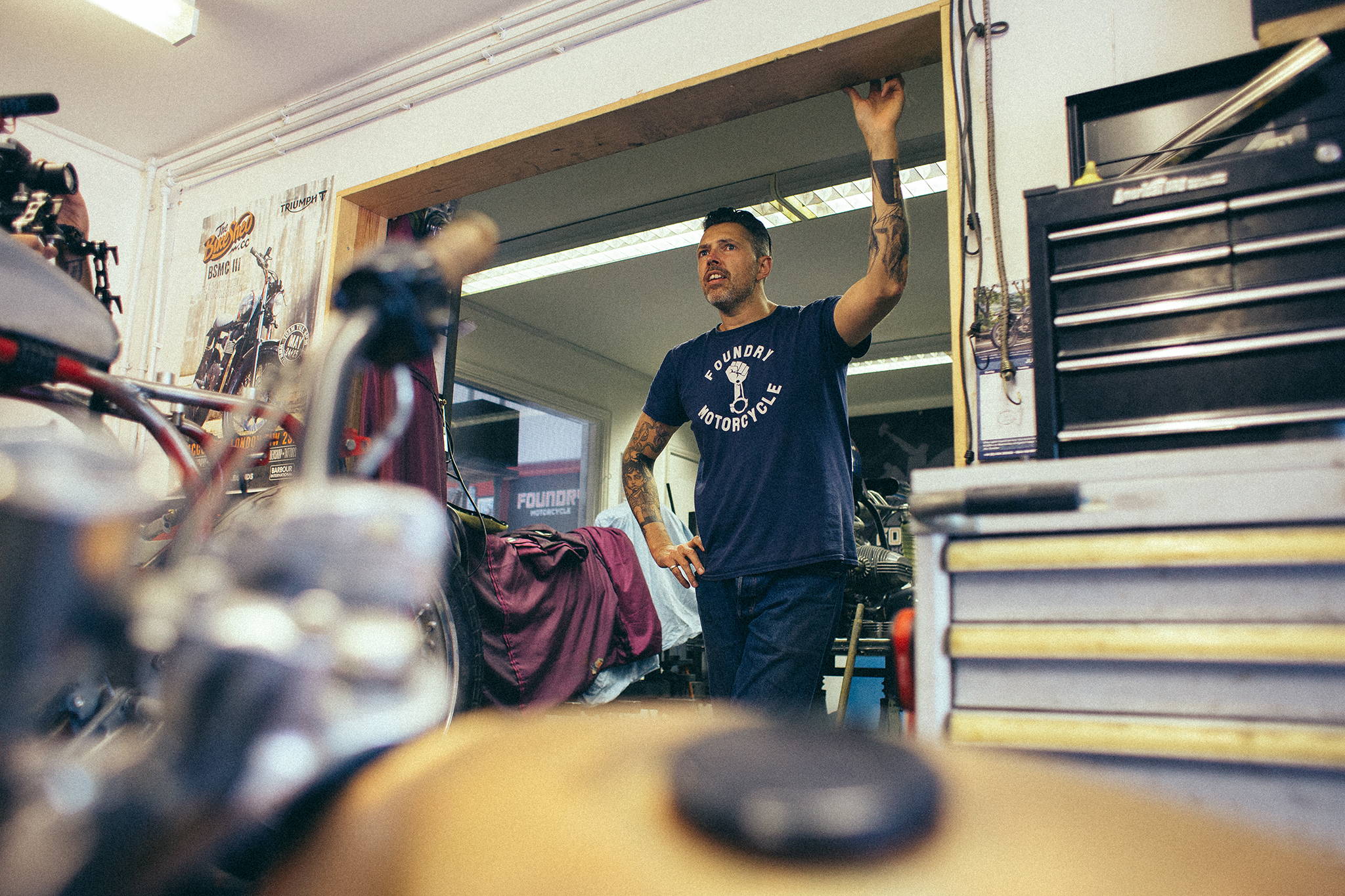 First up is our wonderful mate Tom Simpson. He is a remarkable bike builder based in Chichester. With a foundation in blacksmithing and industrial design, Tom has a unique perspective on bike creation. Each motorcycle that he builds is genuinely unique, often featuring an extensive use of metal fabrication, sand casting, and forged elements. His talent for identifying perfect lines and proportions brings a touch of magic to his creations. Several of Tom's bikes have featured in our earlier photoshoots, beginning with 'The Conductress.' It's a model based on a CG125, and to this day, it remains our most favourite build.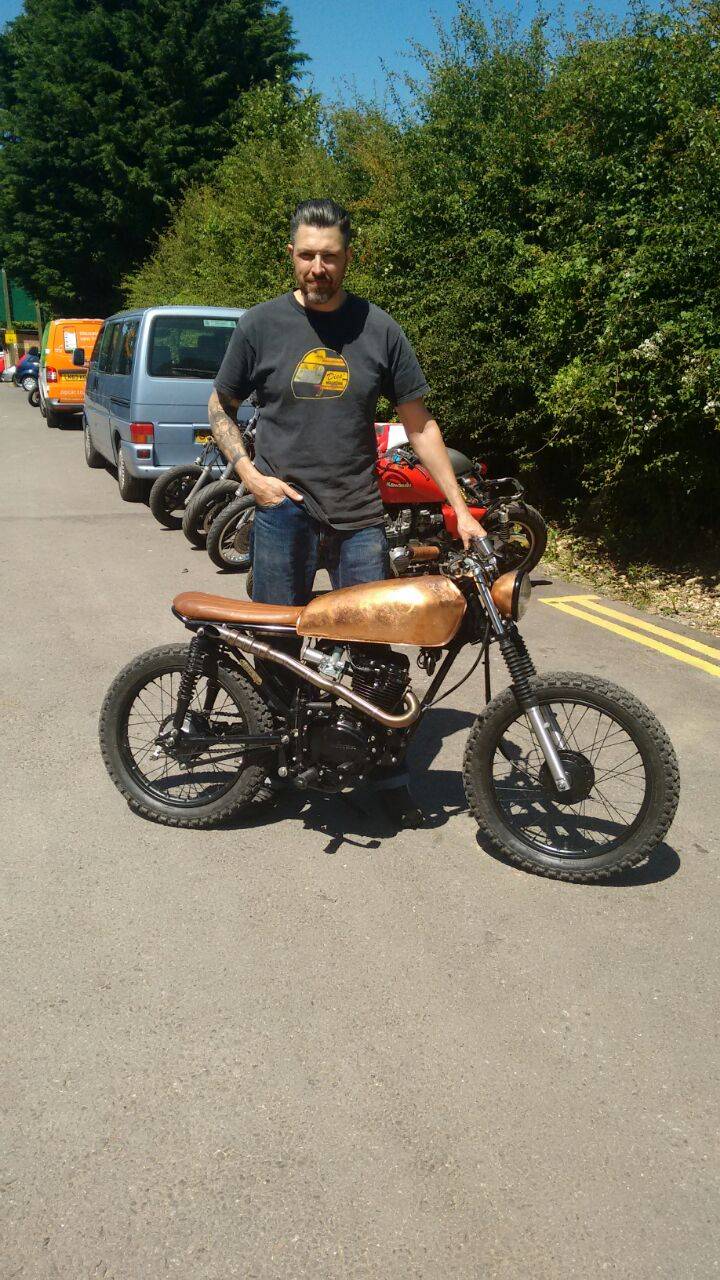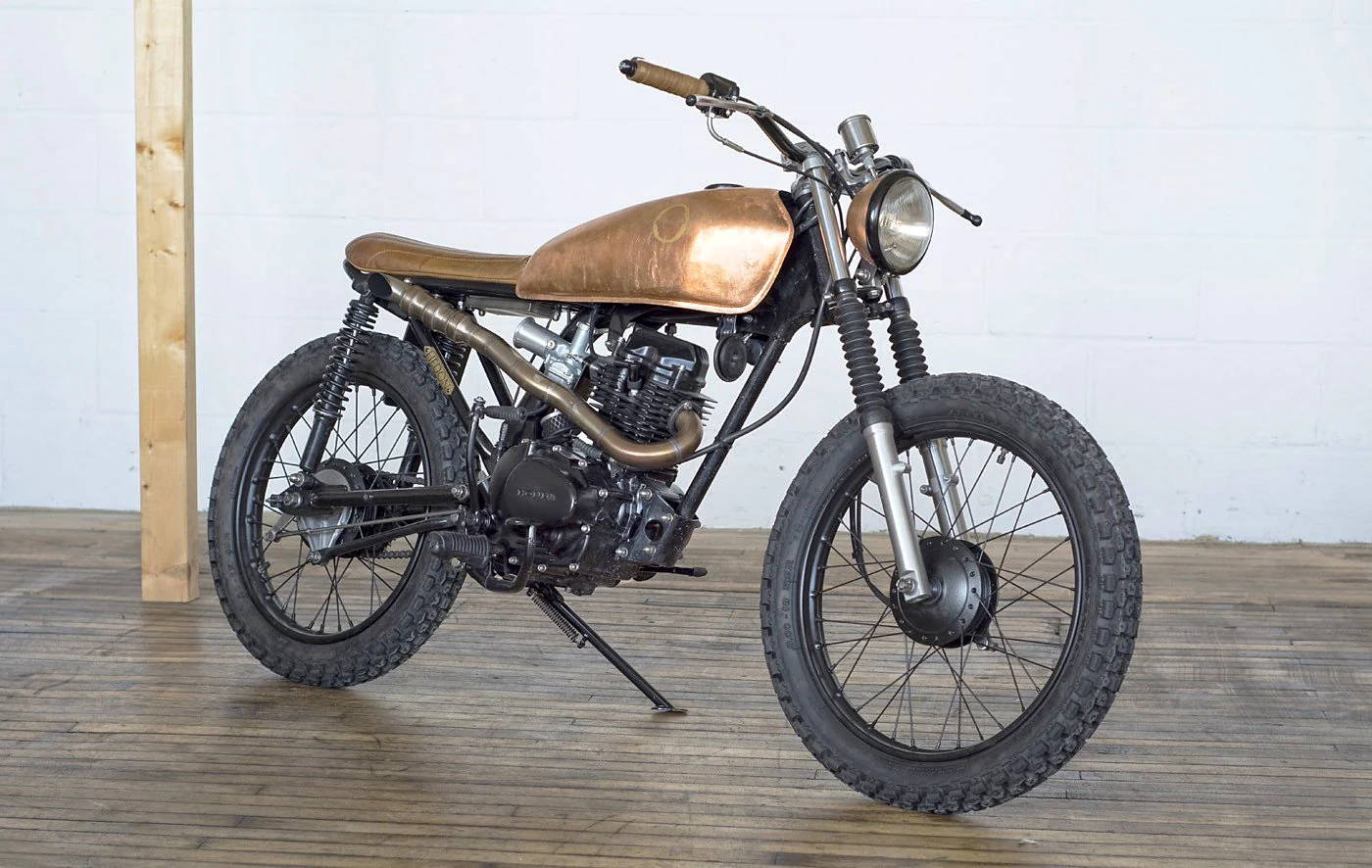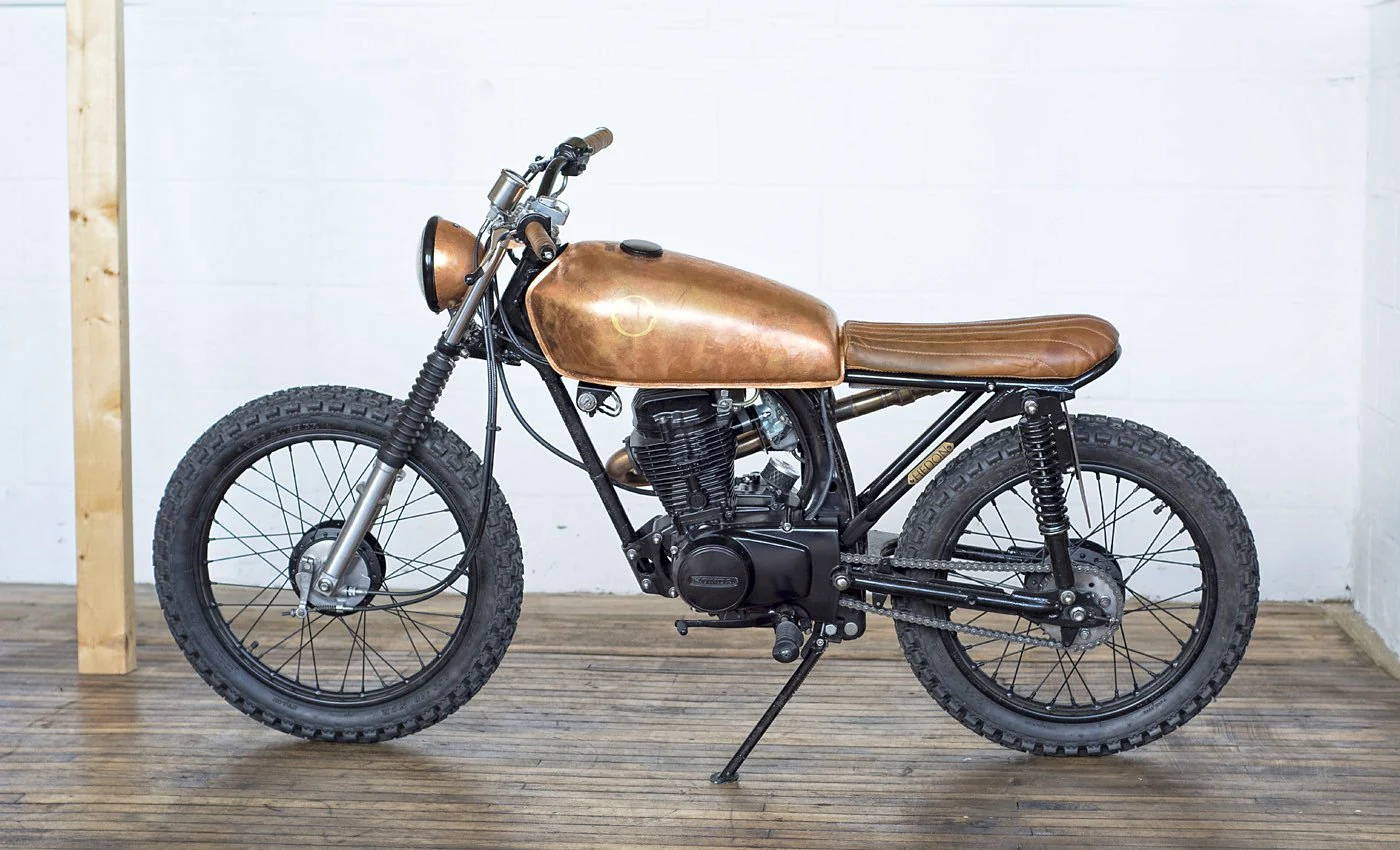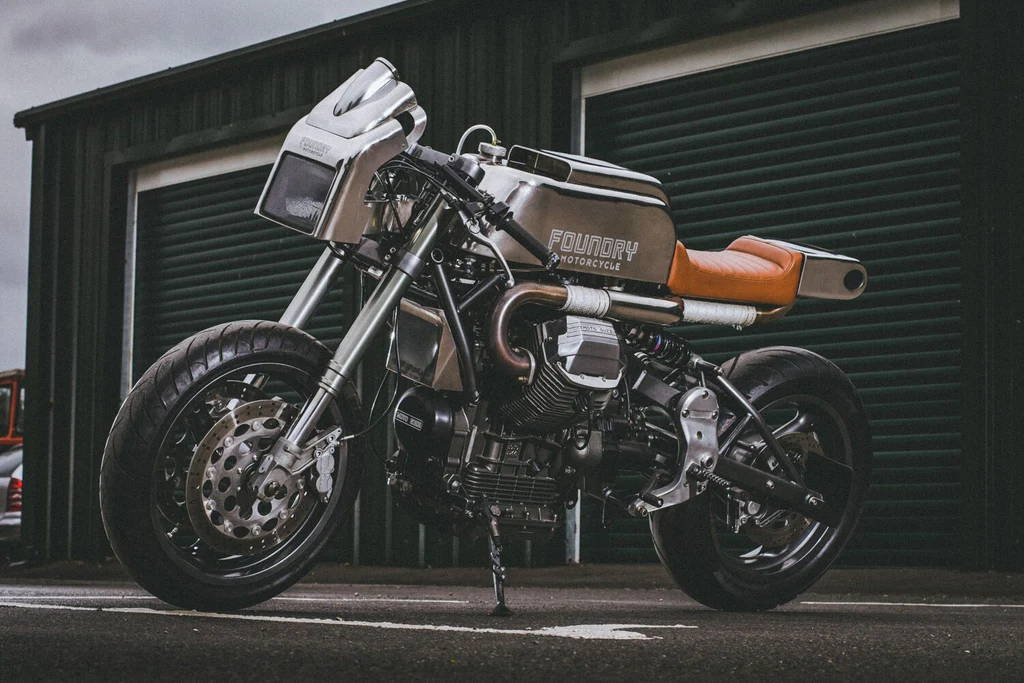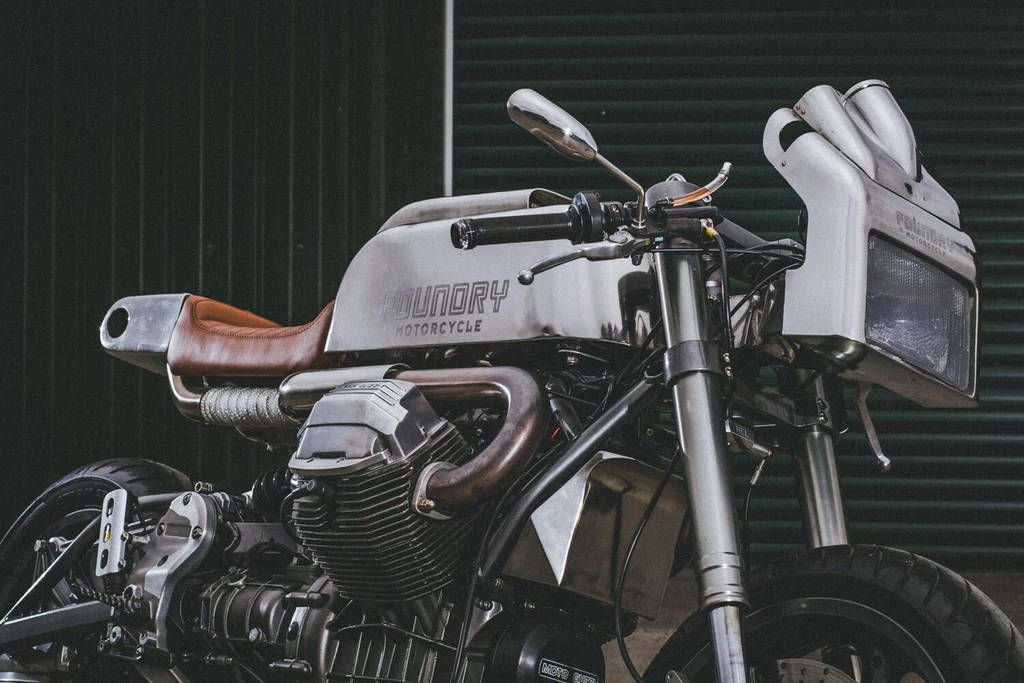 Then there is the Pipeline, a brutal masterpiece we had the pleasure to ride and film in our Mirage Jacket Video.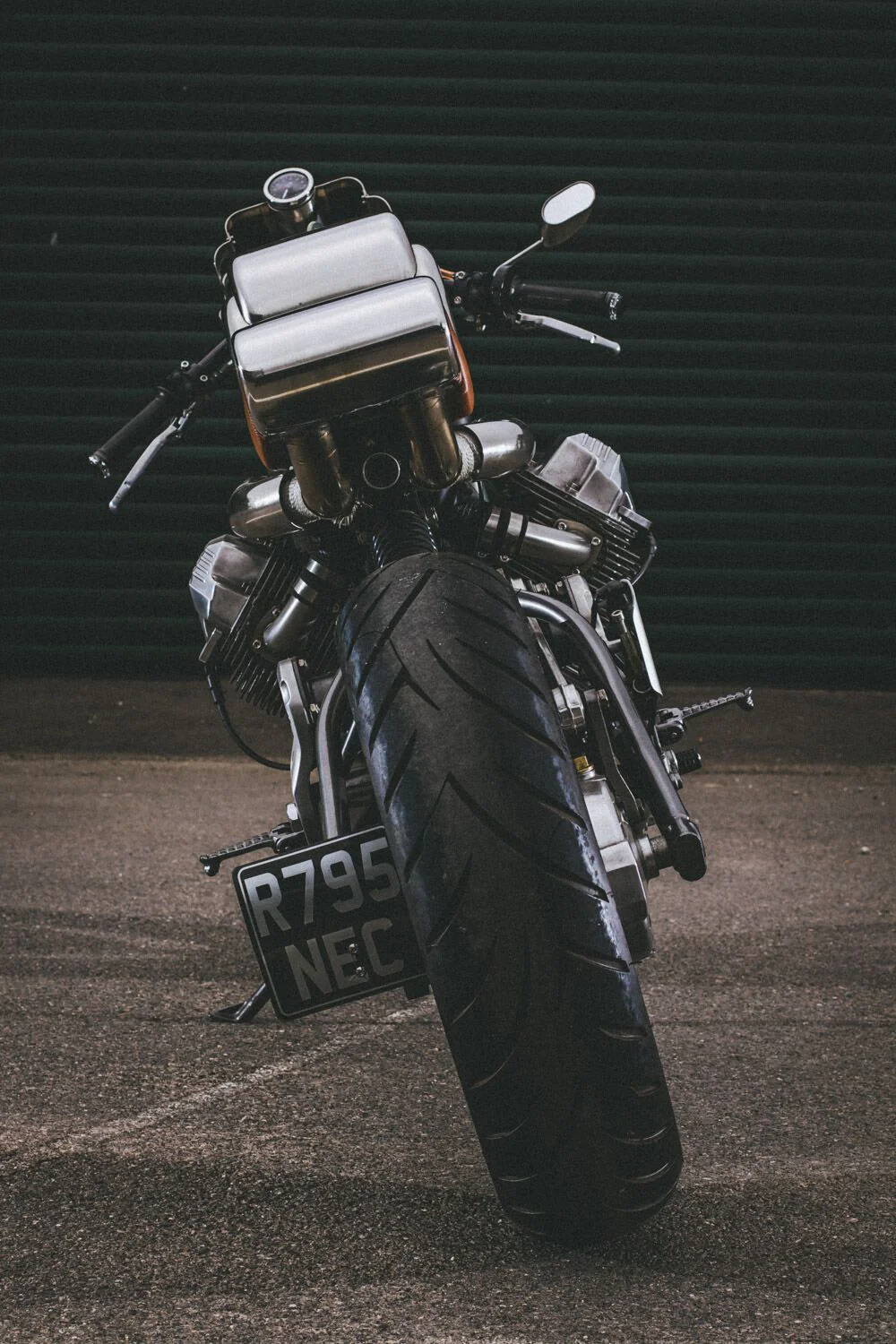 Here's a wonderful love documentary we made on Tom.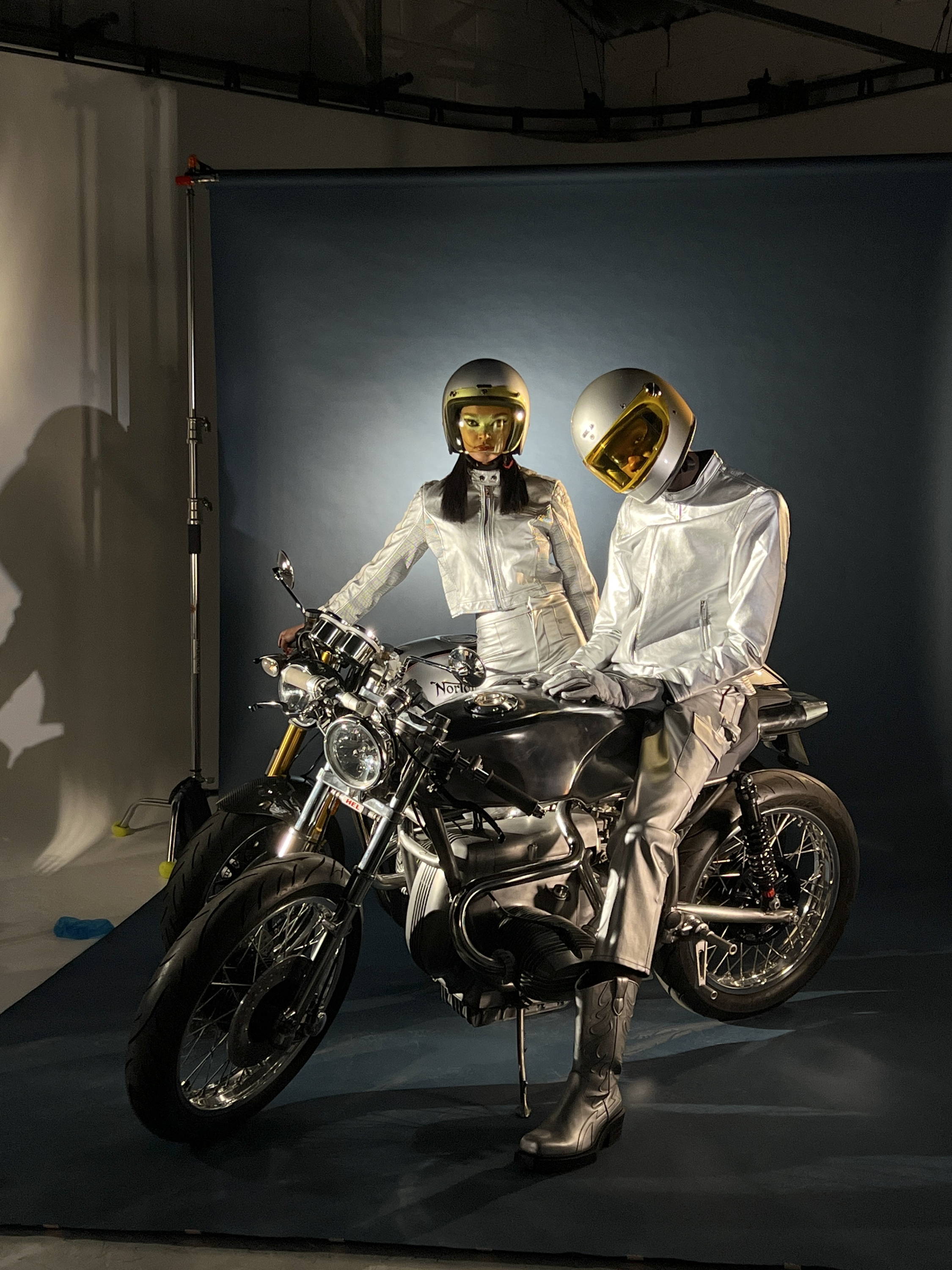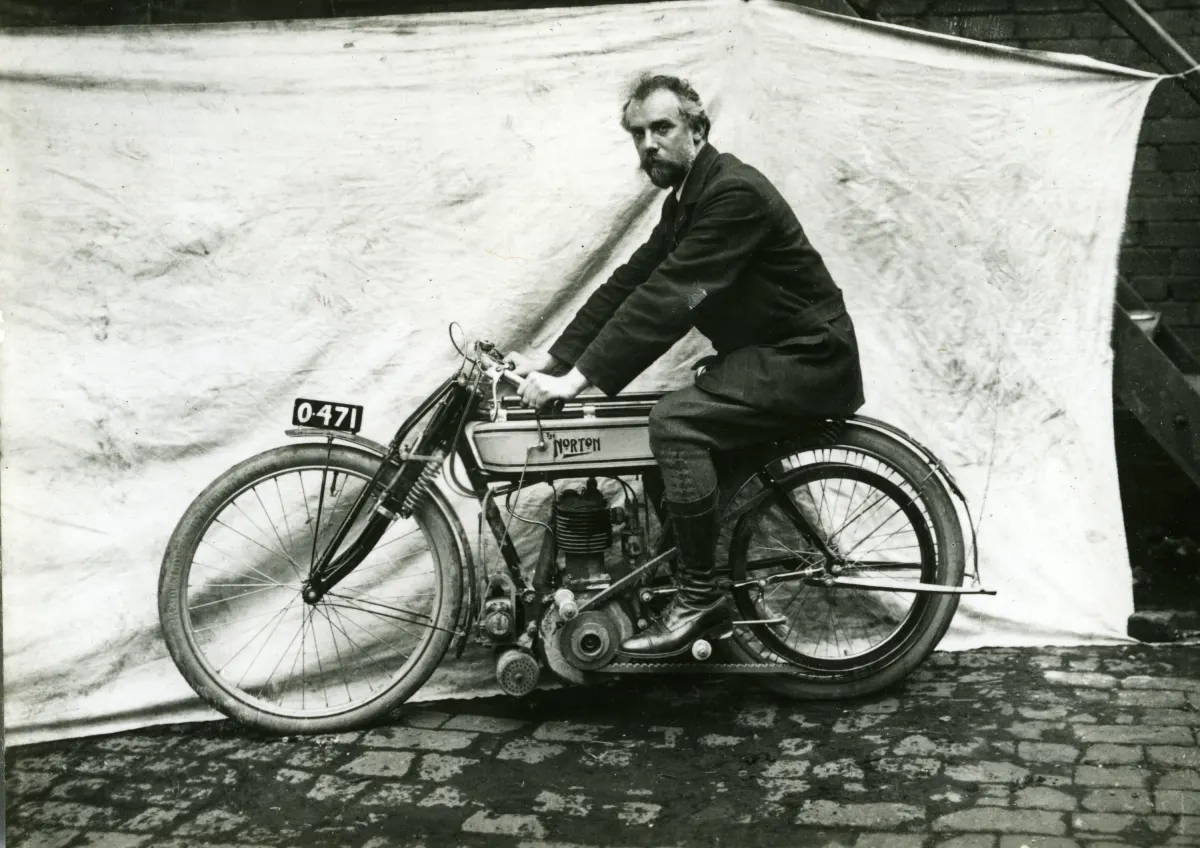 James Lansdowne Norton, affectionately known as 'Pa', founded Norton in 1898 as a manufacturer of fittings and parts for the two-wheel trade. Little did he know what that simple business would go on to become. Over the next 100 years, Norton Motorcycles would experience a series of highs and lows that would lead the name to its unique place in history, as well as thousands of hearts around the world. You can read all about the history here.
We were lucky enough to be able to use the Norton Commando in our shoot. When the Commando was designed in 1966, Norton stood for the same principles that 'Pa' Norton had when he began building motorcycles in 1902. They are the same principles we have now: the highest quality components, precision engineering and traditional craftsmanship; now in a 21st century package. That's not to say we've stuffed the Commando full of pointless tech for the sake of it – the opposite in fact.
Just like the original bike over 50 years ago, a Commando 961 will not tell you when to change gear, it will not take charge of the throttle and it will not get between you and the simple pleasure of a well-earned ride. Instead it offers reliability when you require it, comfort when you want it and the roar of a petrol powered British twin when you ask for it. Quite simply the Commando 961 is everything you need, and nothing you don't.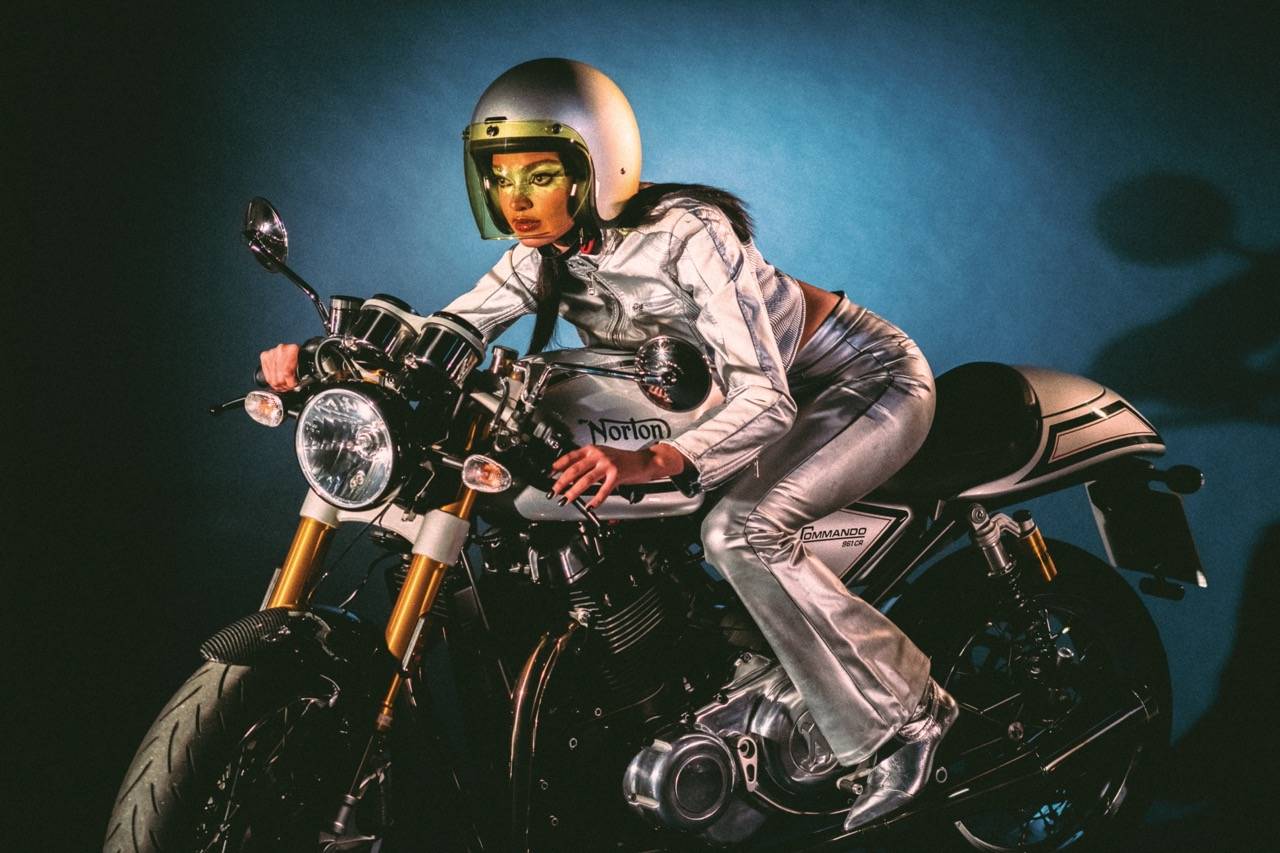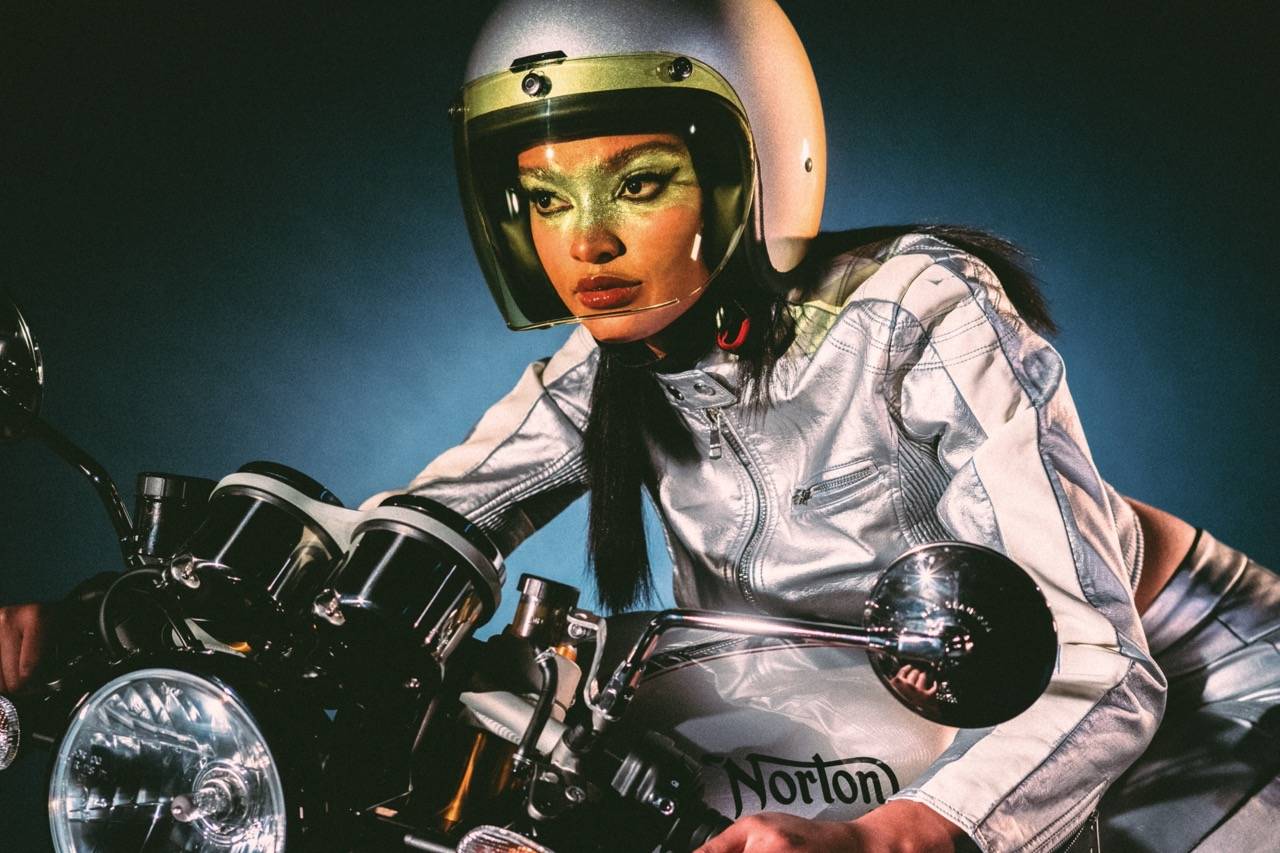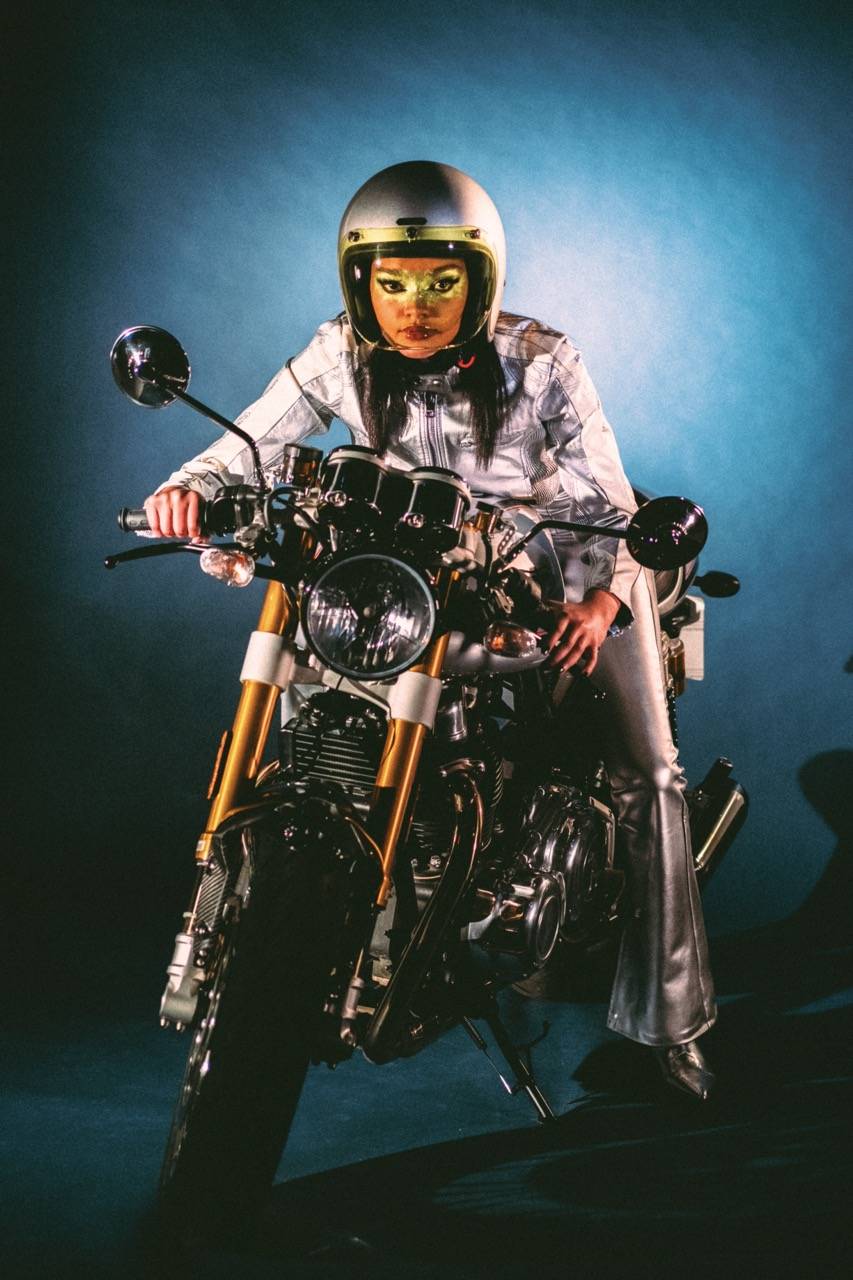 The Maeving RM1 is the UK's first electric motorcycle. Hand built in Coventry, the birthplace of the British motorcycle in 1896 and home to countless revered models since. Today, more than 125 years later, Maeving are proud to open a new chapter in the vibrant story of Midlands motorcycling.
Taking inspiration from the iconic Board Tracker and Café Racer eras, the Maeving RM1 captures the essence of British motorcycling. It honours timeless design and pushes the boundaries of innovation into a new era.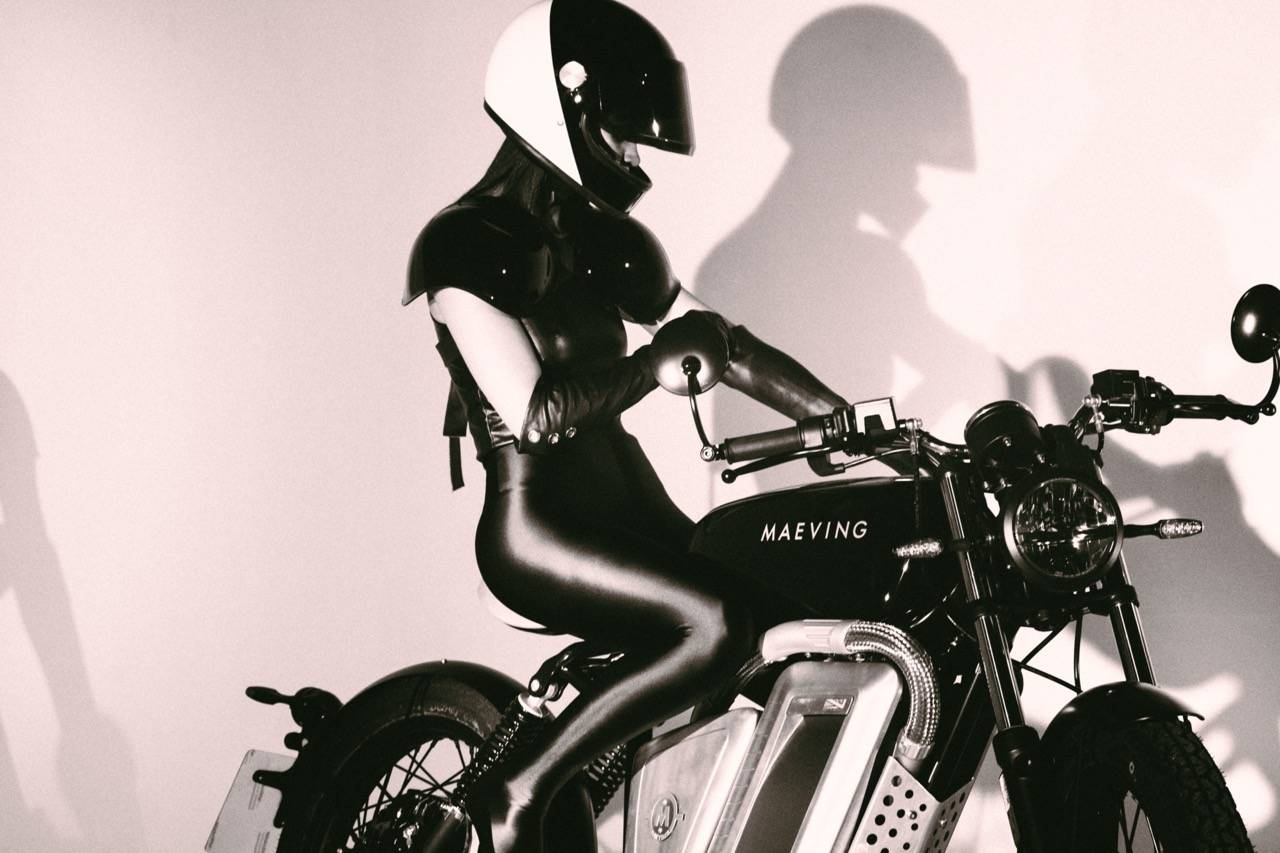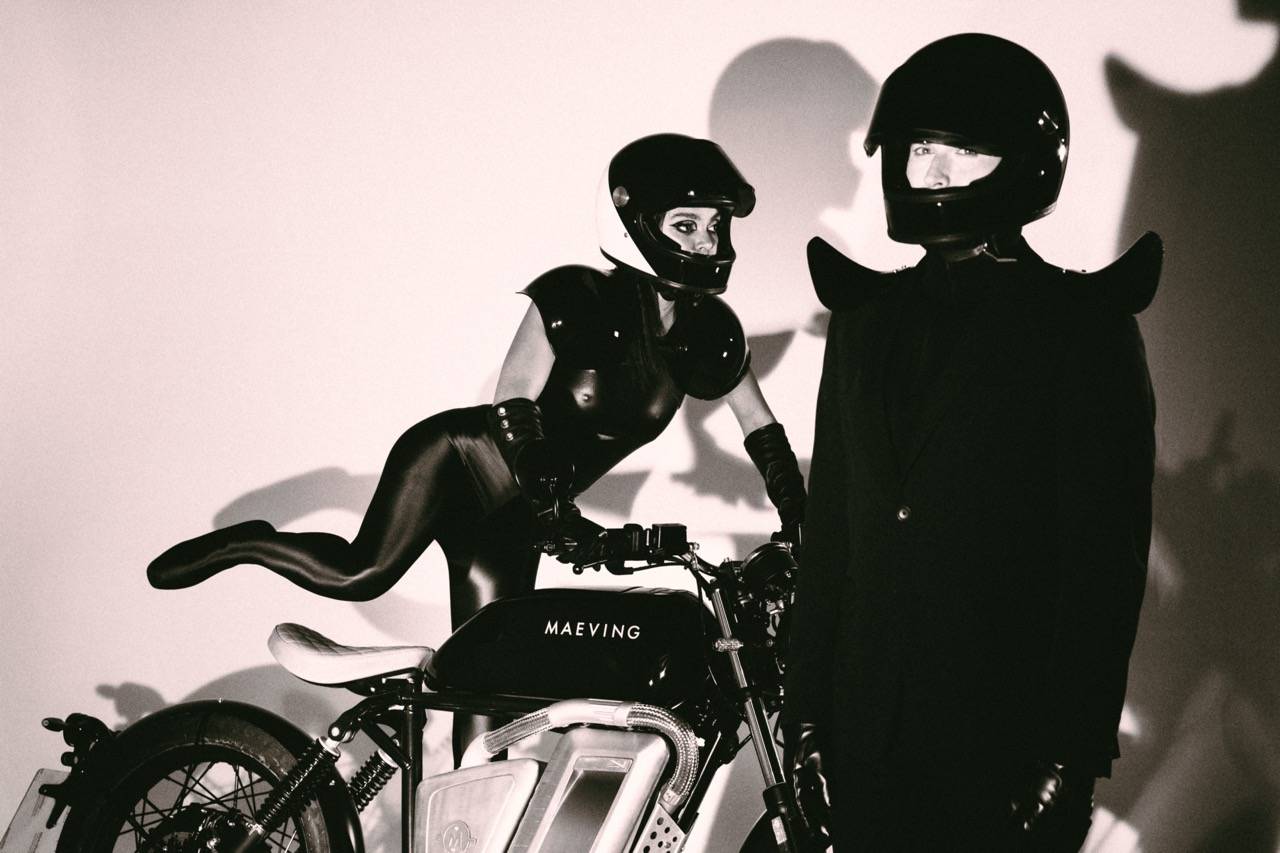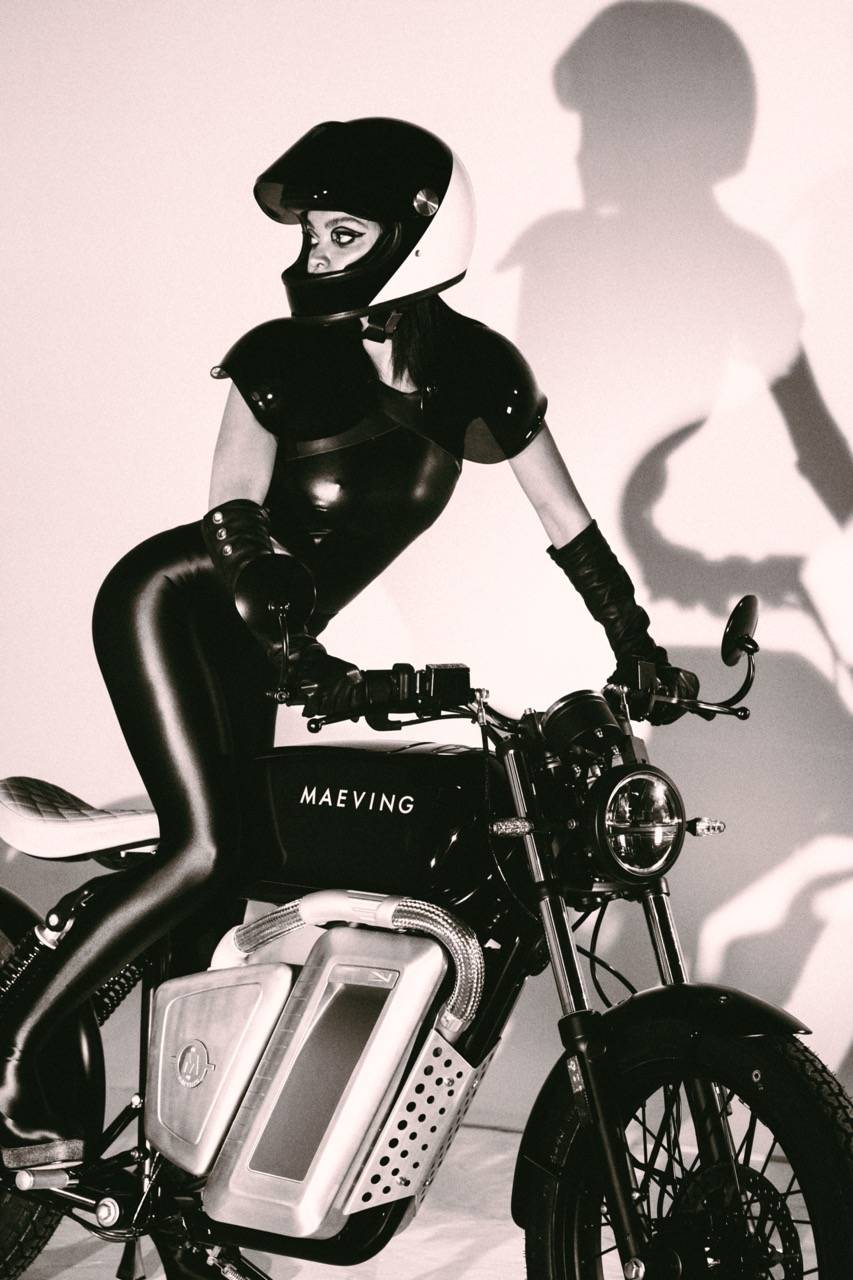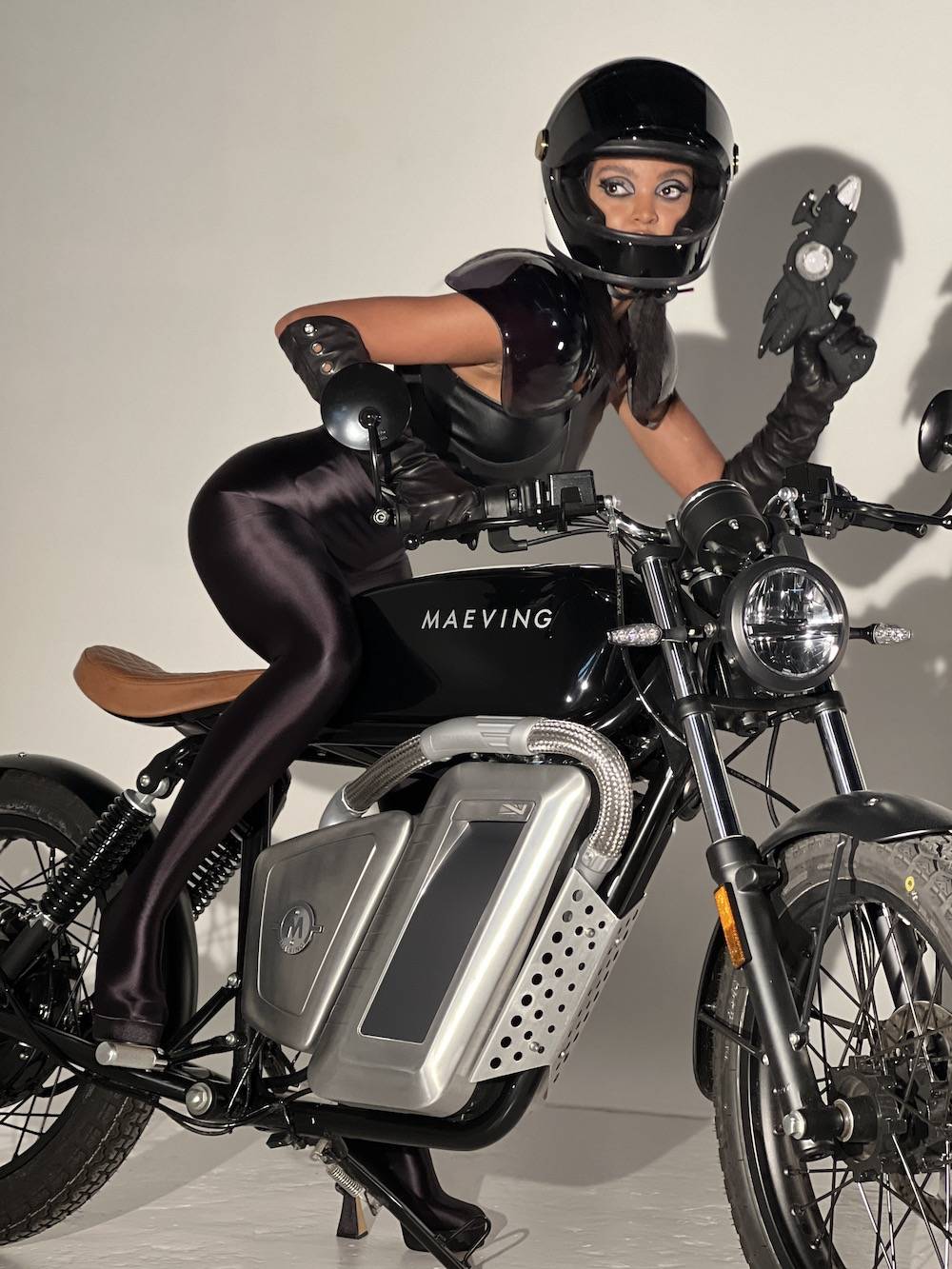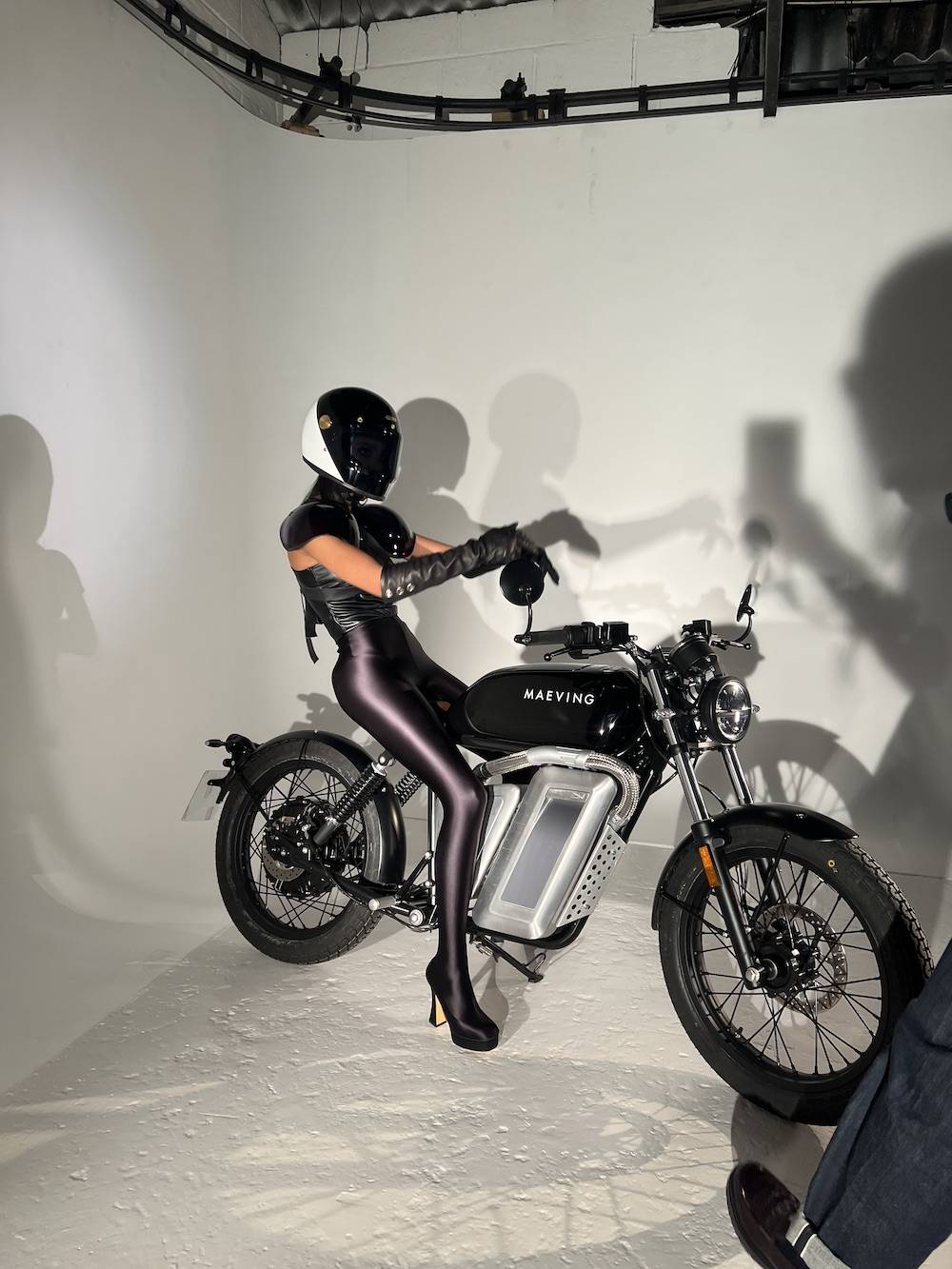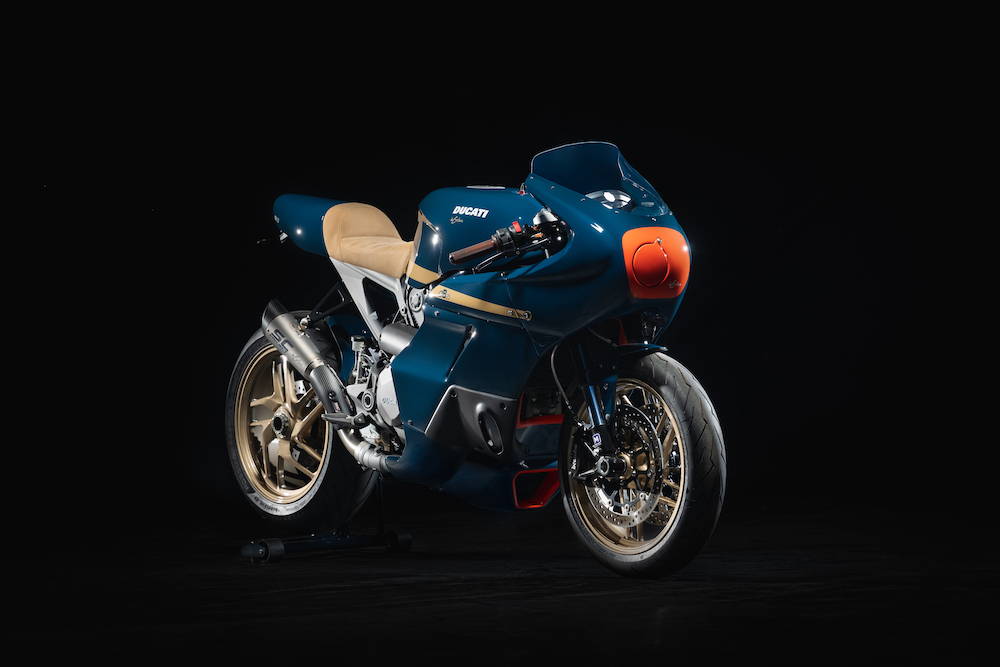 No6 features a tinted version of the Alfa Romeo colour "Bluette" combined with a Taupe stripe and Seat to match. The nose roundel and oil/air intakes are finished in bright orange taking some inspiration from the 1960's BRM race livery. Suspension has been upgraded to a Maxton RT10 rear shock while the front forks have been anodised black. The custom CNC aluminium rear subframe has a Cerakote finish and nestled into the subframe base lies the dB25 plaque presenting the number in the series. The number is also airbrushed into the carbon fibre tail section. SC Project have provided the titanium exhaust, opening up the monster L twin for a bark that will wake all the neighbours on a Sunday morning. Brakes have been upgraded to Magura master cylinder's along with a Cerakote finish on the callipers. Pro Bolt stainless steel fixings throughout. For us this specification is clean and classy.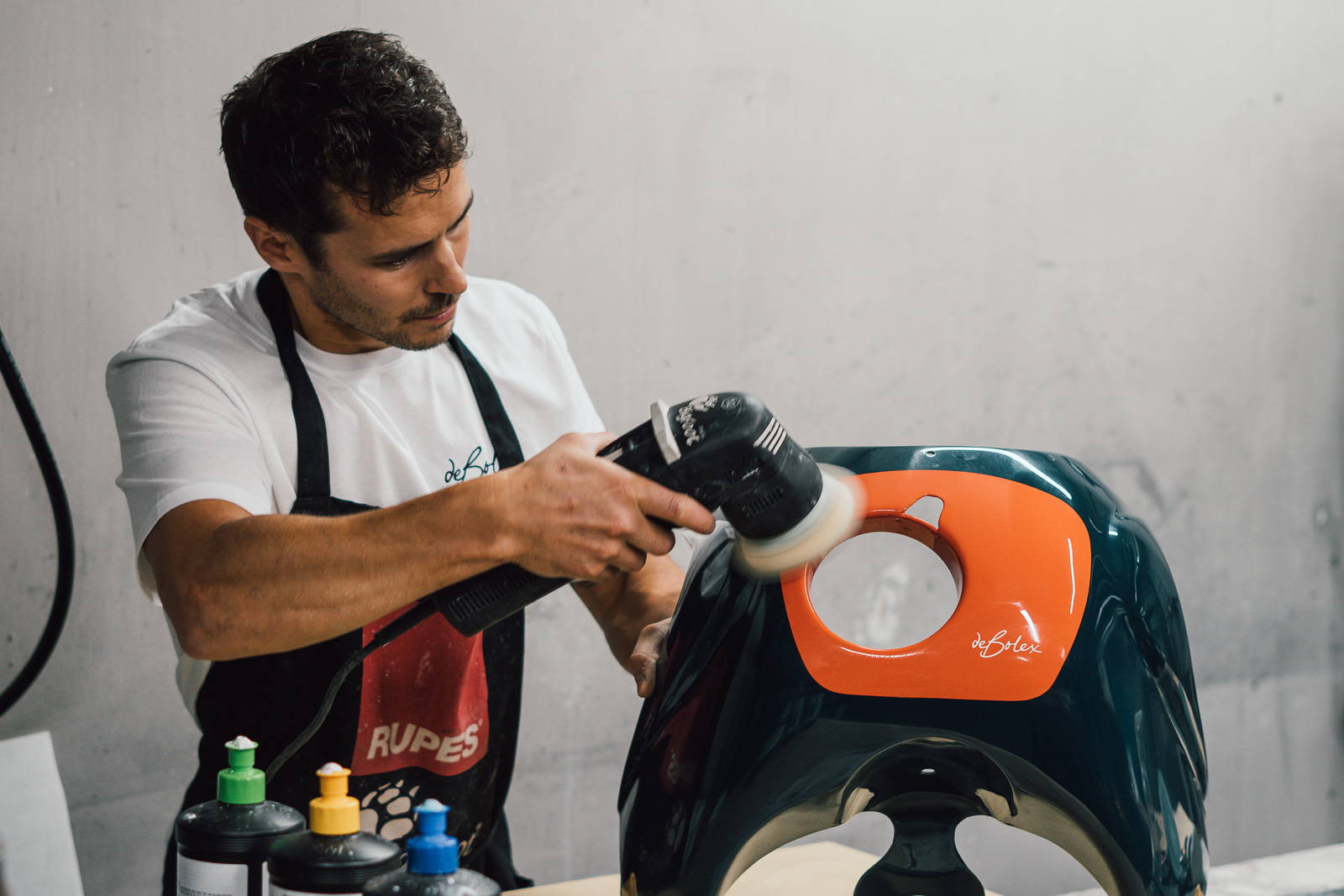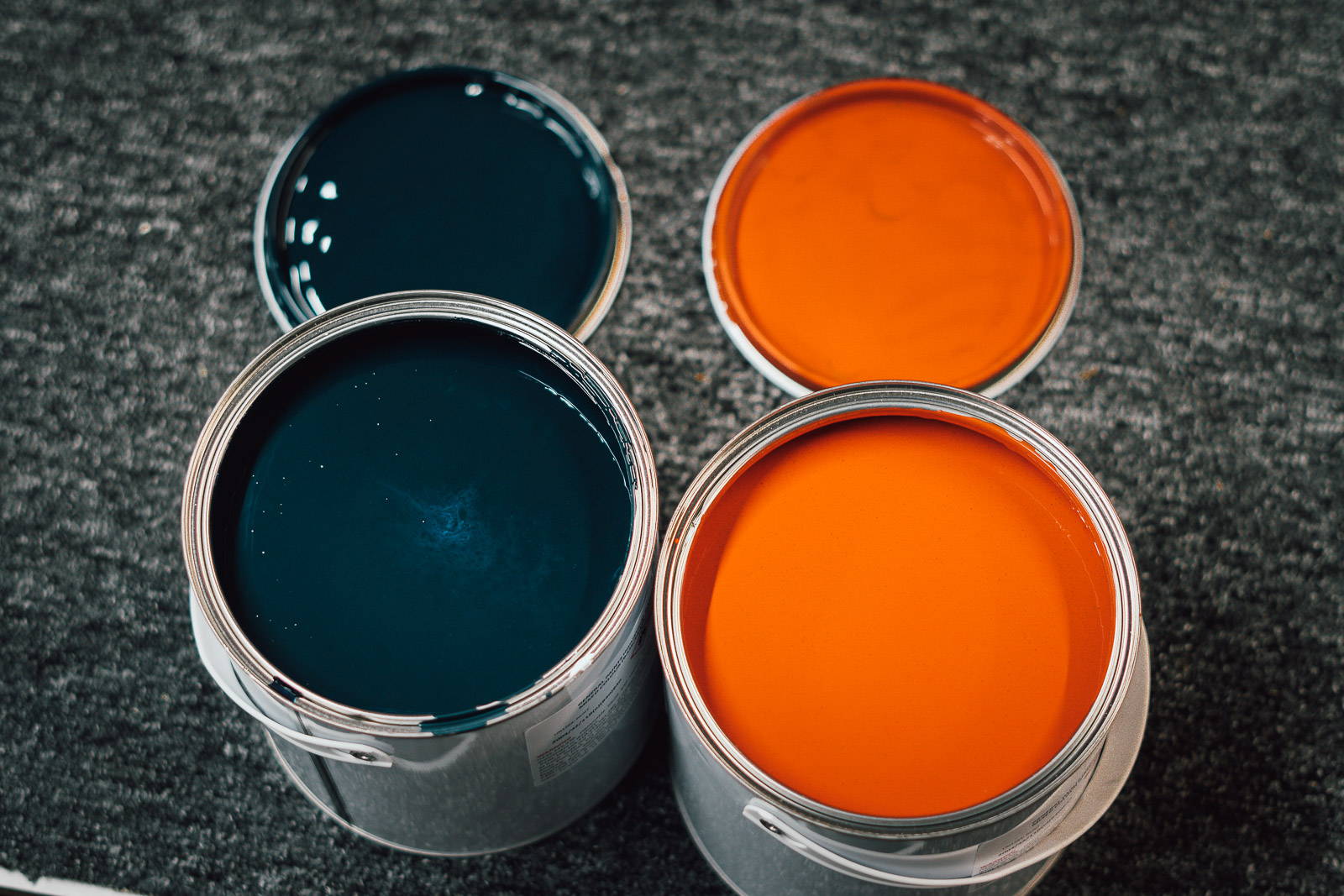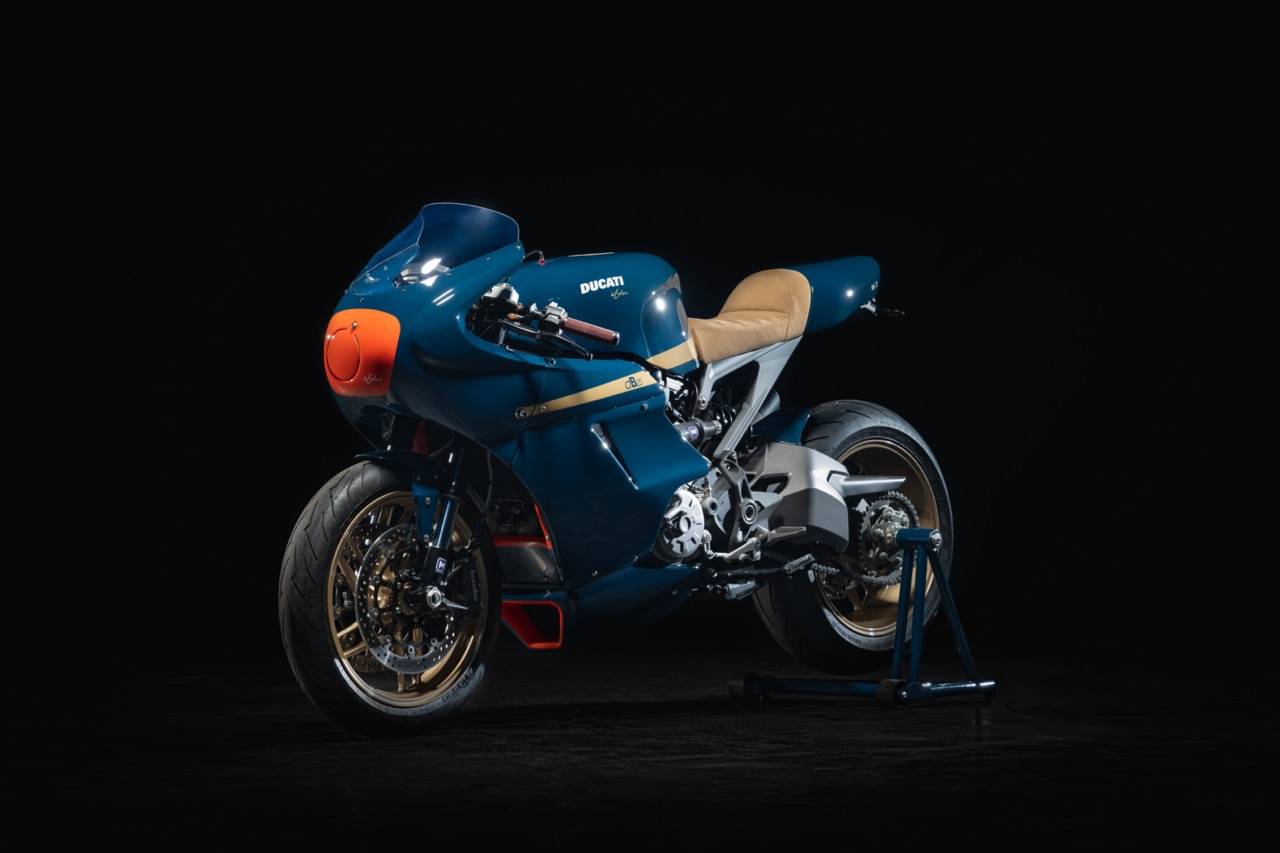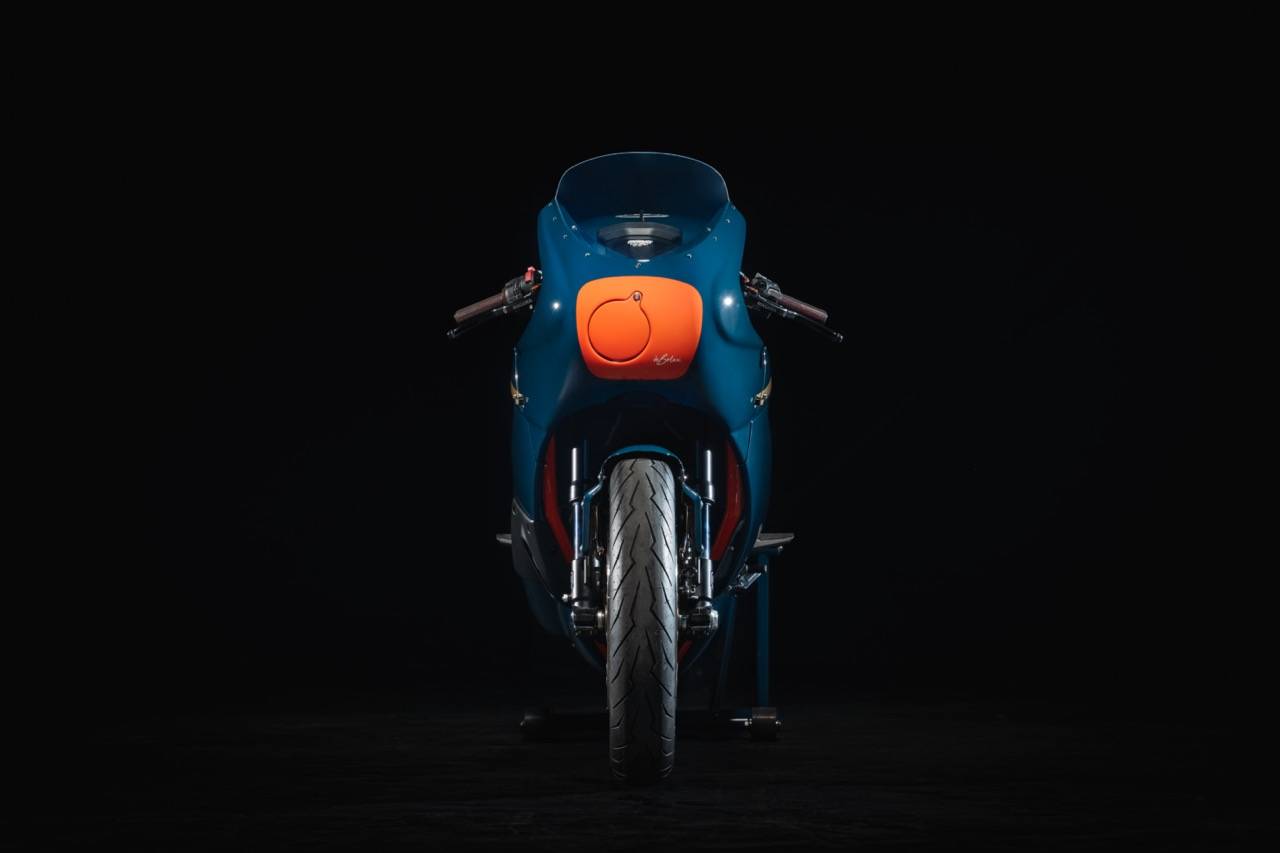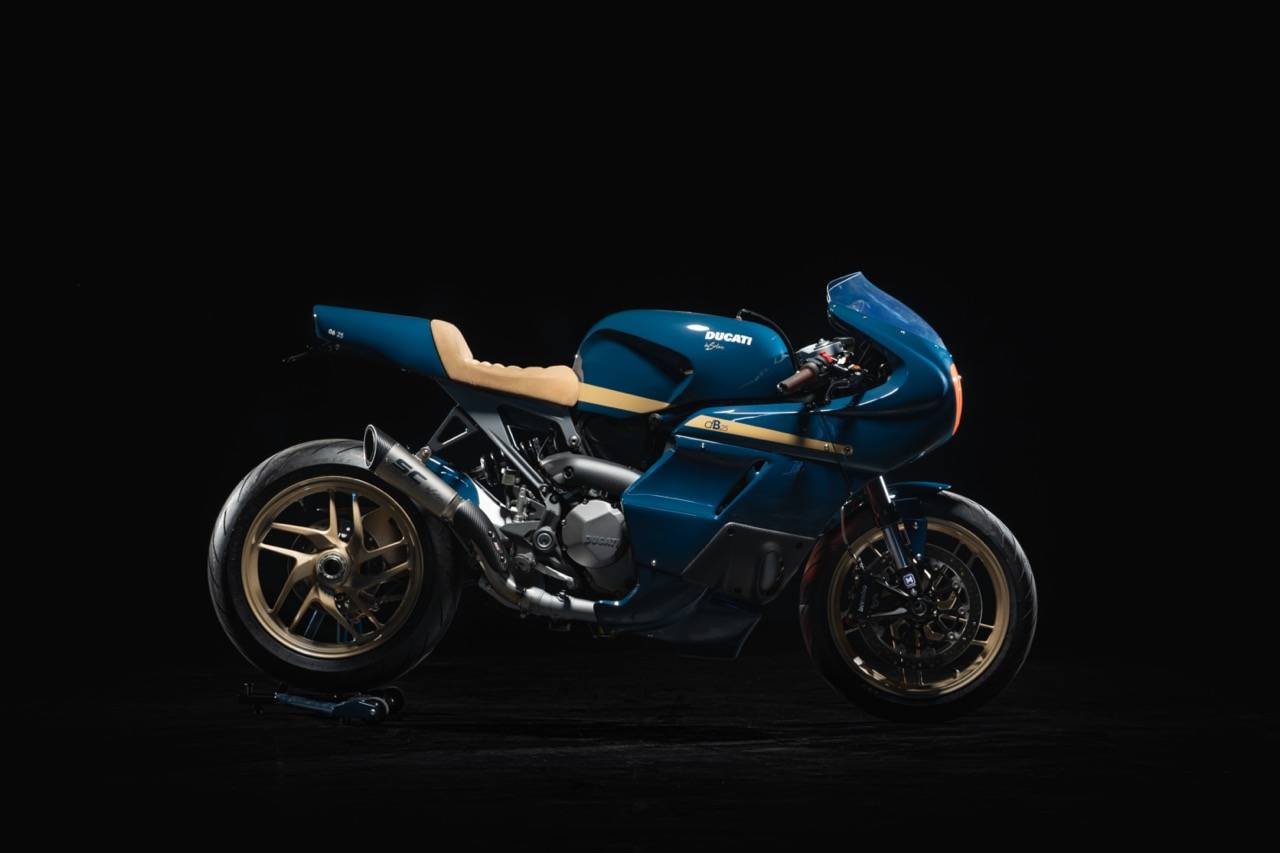 Calum from Debolex select the best in production motorcycles, pull them back to their bare bones before reimagining their design and character, whilst enhancing performance. Our approach to motorcycle design and manufacturing combines modern 3d drawings and materials with traditional metal shaping techniques. This process has developed a unique and recognisable style. We believe that this approach, embracing every step and process creates uncompromising and original works.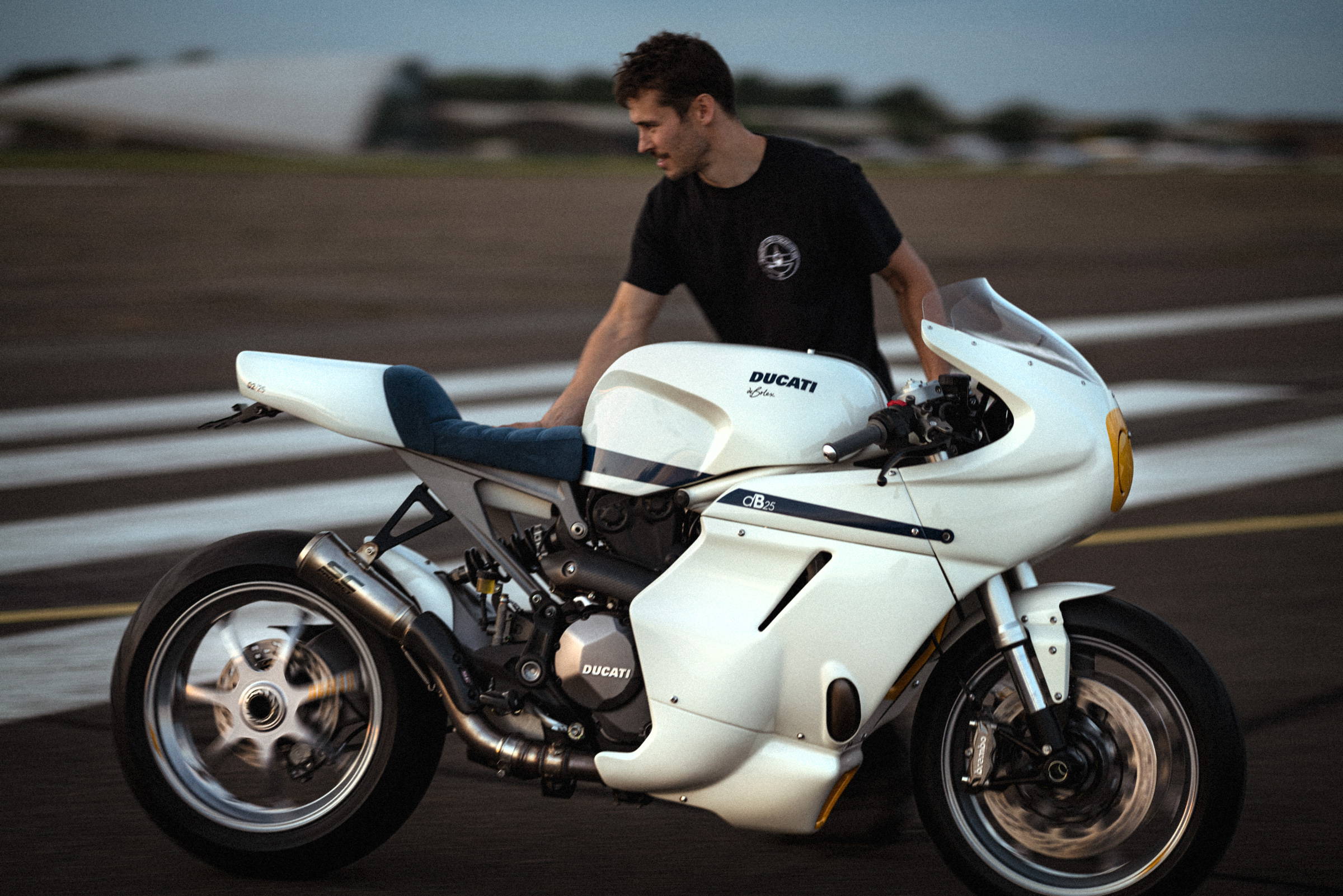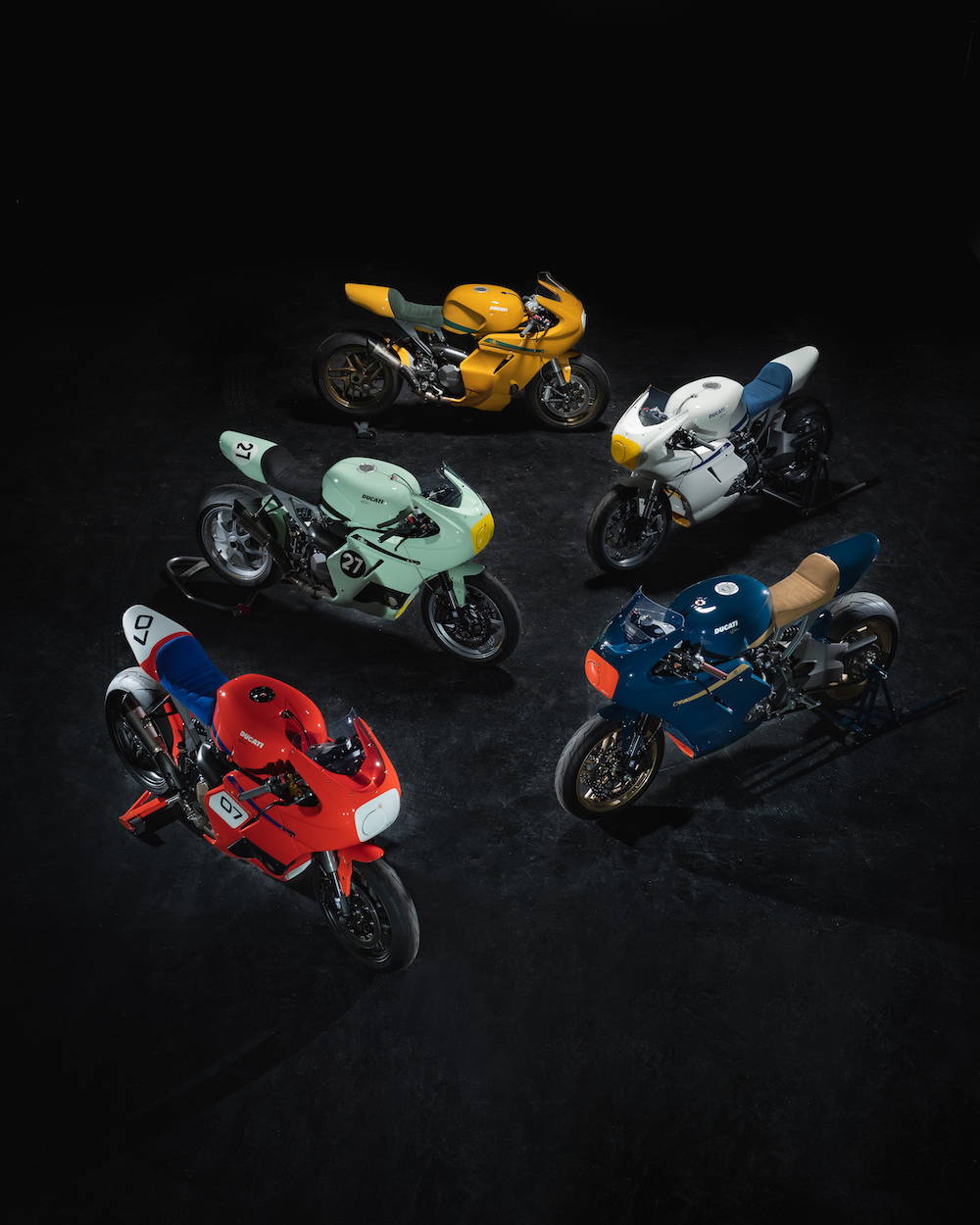 The dB25 is the first in a number of Series projects to be developed by us. Using the Ducati Monster 1200, we've transformed this fantastic platform into a full fairing retro racer. We've reimagined both the design and character with over 100 new custom components, including a new lightweight CNC aluminium rear subframe, polymer fuel cell, 21 carbon fibre panels, 60 laser cut sheet metal parts and 22 CNC aluminium components.
The number one, and prototype bike, was built from aluminium. This hand crafted design has then, through various techniques, been captured enabling us to produce the
final 24 bikes in carbon fibre. This is a unique process that captures the hand made design features of traditional metal shaping turning them into a modern, lightweight and strong composite panel.
The series is limited to 25 motorcycles, each individually built to customer specifications, so no two will ever be the same. We carry out all the work in house from design and metal shaping right through to the carbon fibre, paint work and seat trimming. This enables us to keep build quality levels to a high standard and create the perfect marriage between all the components.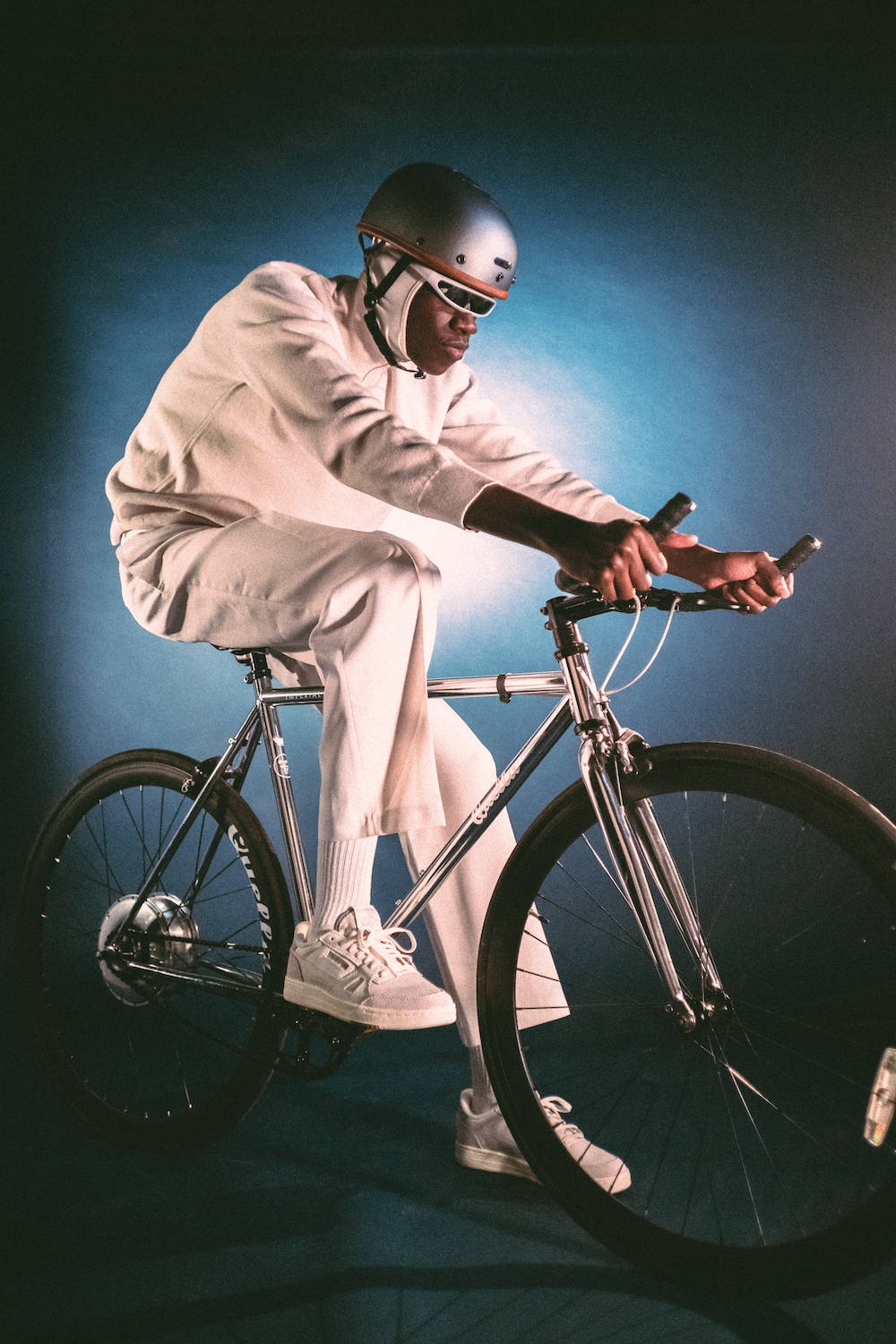 Fed up with building site life, Mark, Quella's bike-mad founder turned his hobby of riding and building fixies into a cottage industry. From weekend bike building in his front room, Quella has become Britain's most iconic single speed brand.
Quella officially began trading in the Summer of 2012 from a mate's workshop. The Tour De France was in town and Team GB had smashed it in the Olympic Velodrome. Cycling was flying and so were we but investment was needed to get things to the next level.
Bogarde, a Paris-based BMX manufacturer, aimed to design bicycles that embody the ethos and spirit of the 1980's BMX culture, epitomizing the associated sense of liberty. By employing high-end materials, minimalist design, authentic features, vibrant hues, and lustrous metallic finishes, Bogarde has skillfully brought back to life the unique urban ride of BMX biking.
PRODUCTS FEATURED IN THIS CAMPAIGN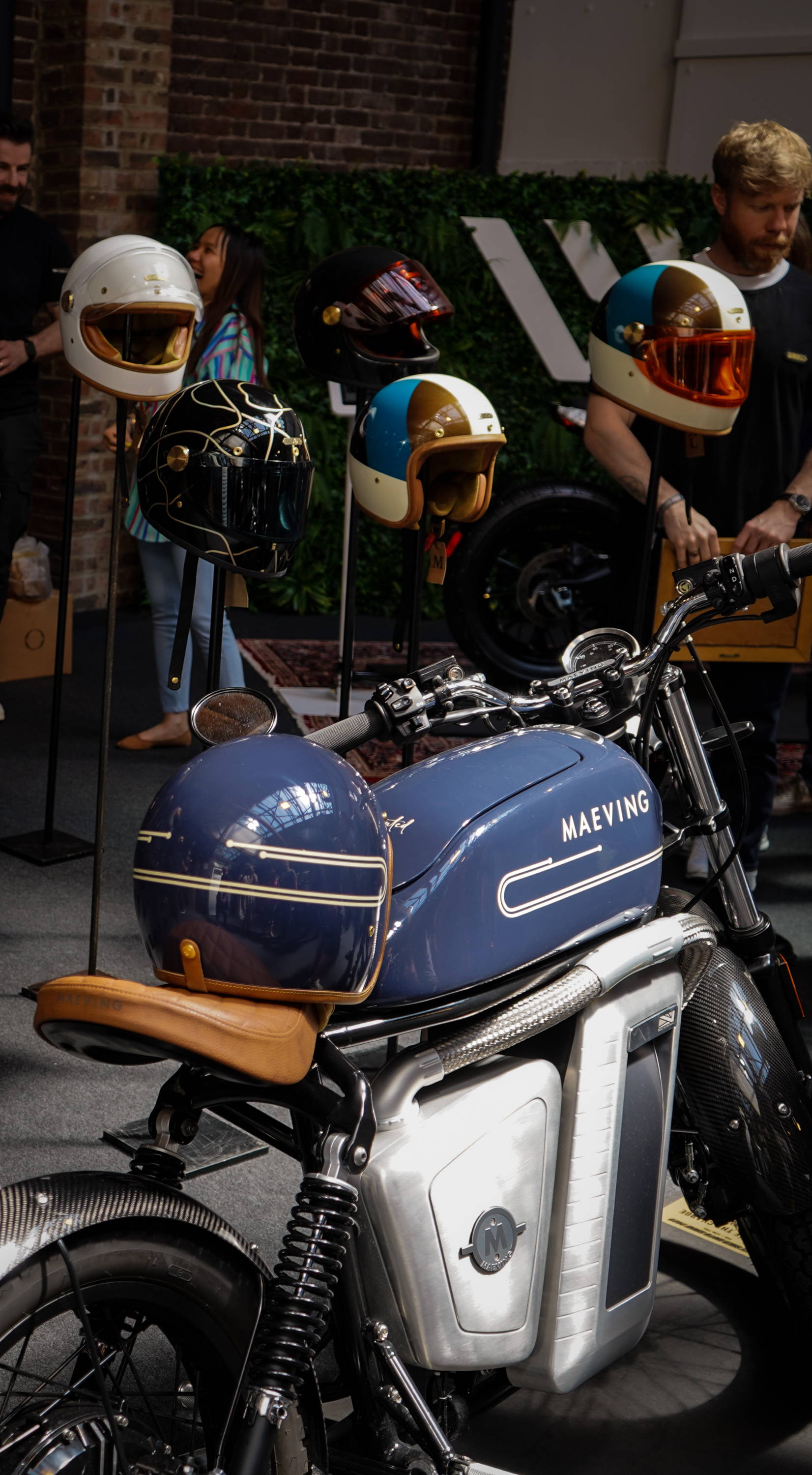 Looking to customise your own helmet to match your bike? Look no further and let us make your helmet dreams come true. Try out our 3D customiser and create a one of a kind helmet.
Looking for something more bespoke and crazy special, maybe even paint your tank? Contact us anytime.