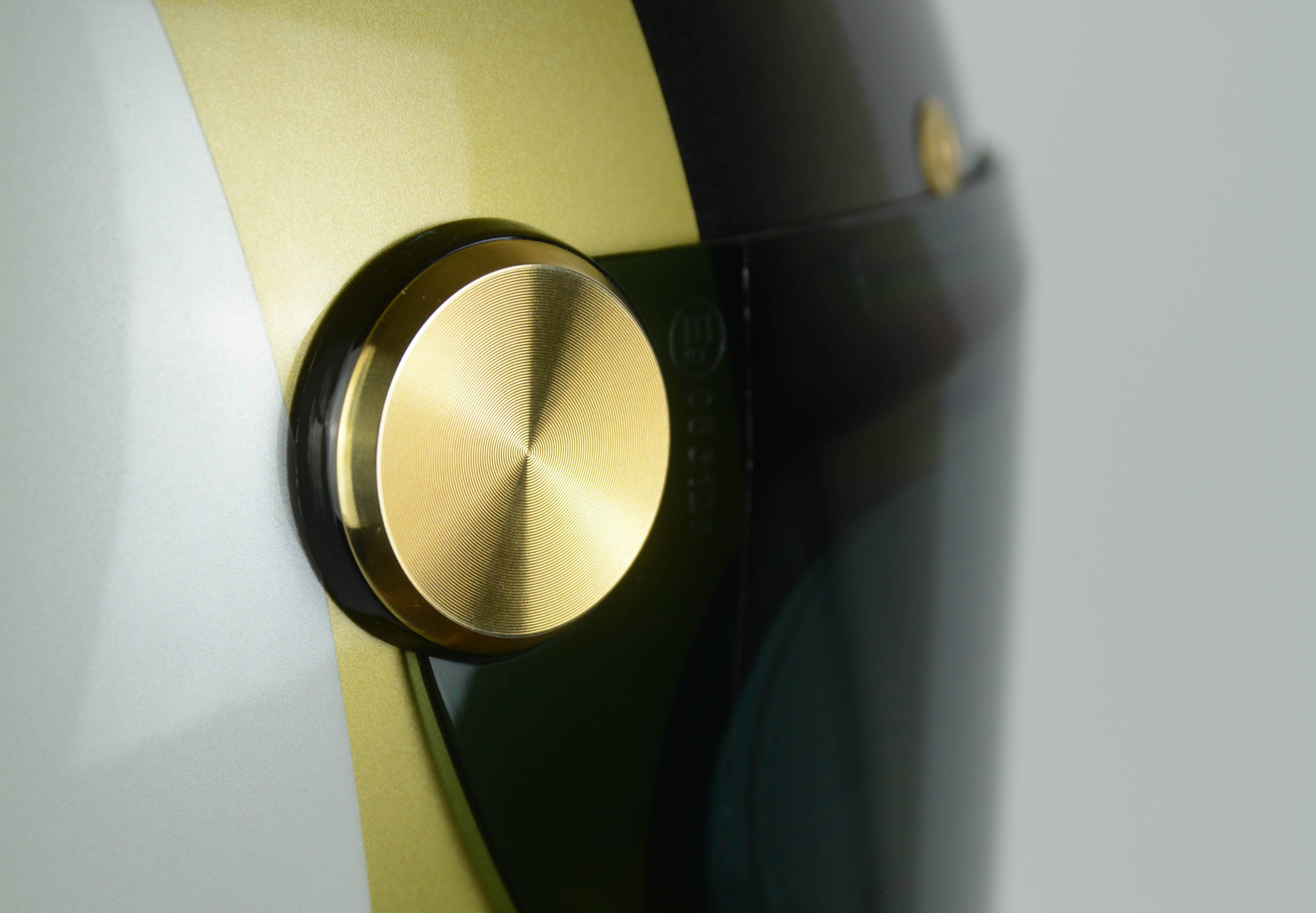 We made a helmet designed by Paul Drake from @ziggymoto. One of the most talented people we know. Beyond proficient in the 3D world of animation and rendering, he first caught our attention on social media with his amazing custom builds which were not even real! They were just hyper realistic renderings of his wild and brilliant imagination. He has such a refined taste that got us hooked and wanting for more. His design ethos seem to be in line with everything we love and strive to represent;- minimalistic yet bold with function always coming together with form seamlessly.
But before we talk about the helmet, let's talk about this incredible HONDA CB750 build that inspired his design for this helmet. This bike build was so innovative that it was the Poster bike of the 2022 Bike Shed show at the Tobacco Docks in May.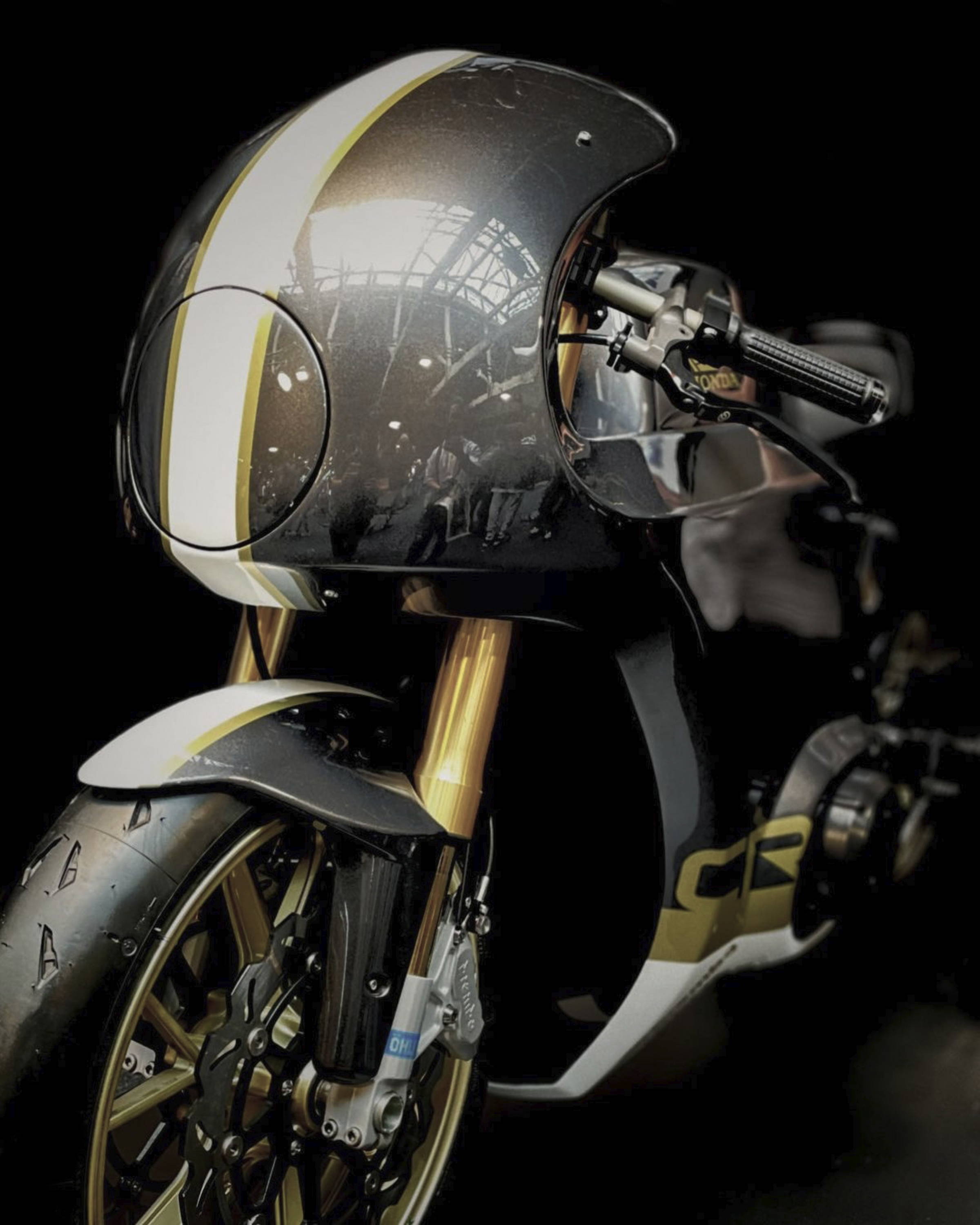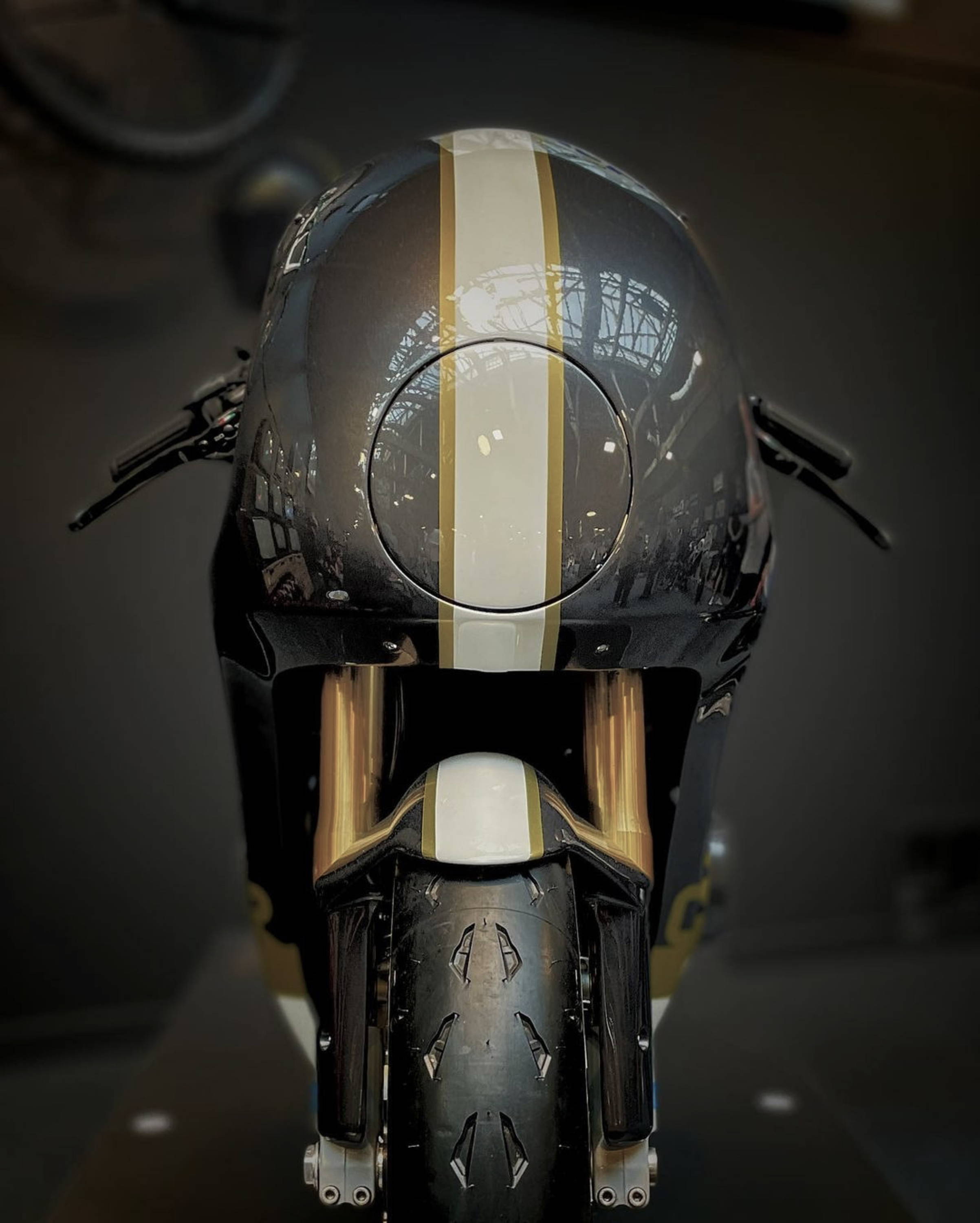 According to Paul, he wanted the design of this HONDA CB750 to be Race inspired. As he really loved the look of these mean track bikes with the iconic fairings, but obviously to make a bike fully functional on the road it would require a headlight. Which is what sparked this crazy and brilliant idea of a concealed and automated flip up headlight! This simple idea was, of course, not so simple to make, but thanks to Paul's unwavering passion and prowess, we get to witness this magic come to life. The bike was skilfully painted by our talented friends at Image Design Studios.
The fairing itself, is an incredible feat of design. It is made in one piece which gives it that almost unachievable seamless and minimalistic shape and contour, hence of course making it really difficult and tricky to get on. This has to be one of our favourite builds ever, and we were of course very happy and excited to make a helmet marching this beautifully crafted master piece.
Paul being the master of renderings, he created a computer generated version of the helmet to show us the design. There are no clearer instructions than that! We were honoured he rendered our logo on the side but we decided to remove it as we didn't think it was necessary. We just wanted to keep this bold but subtle refinement to echo and complement the bike.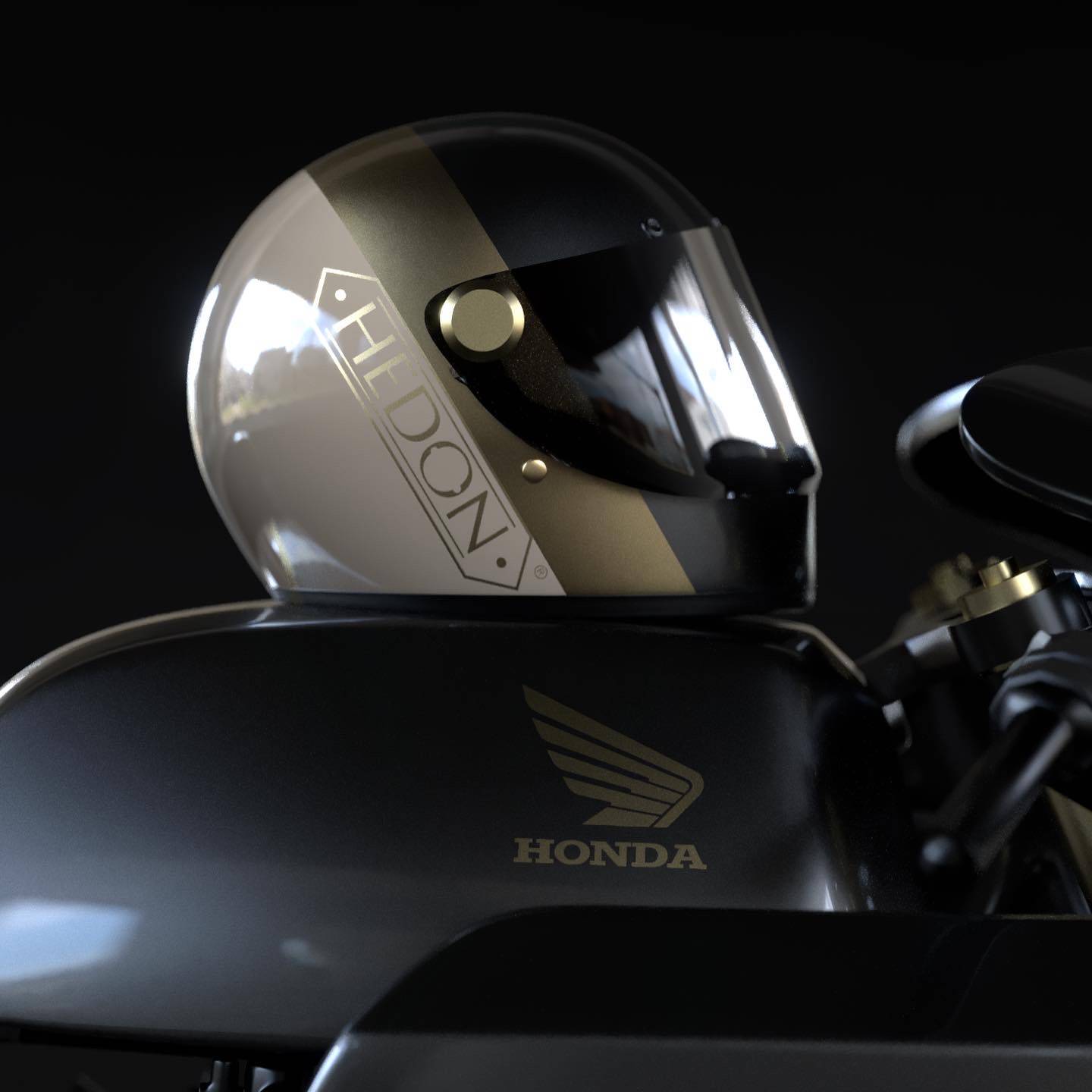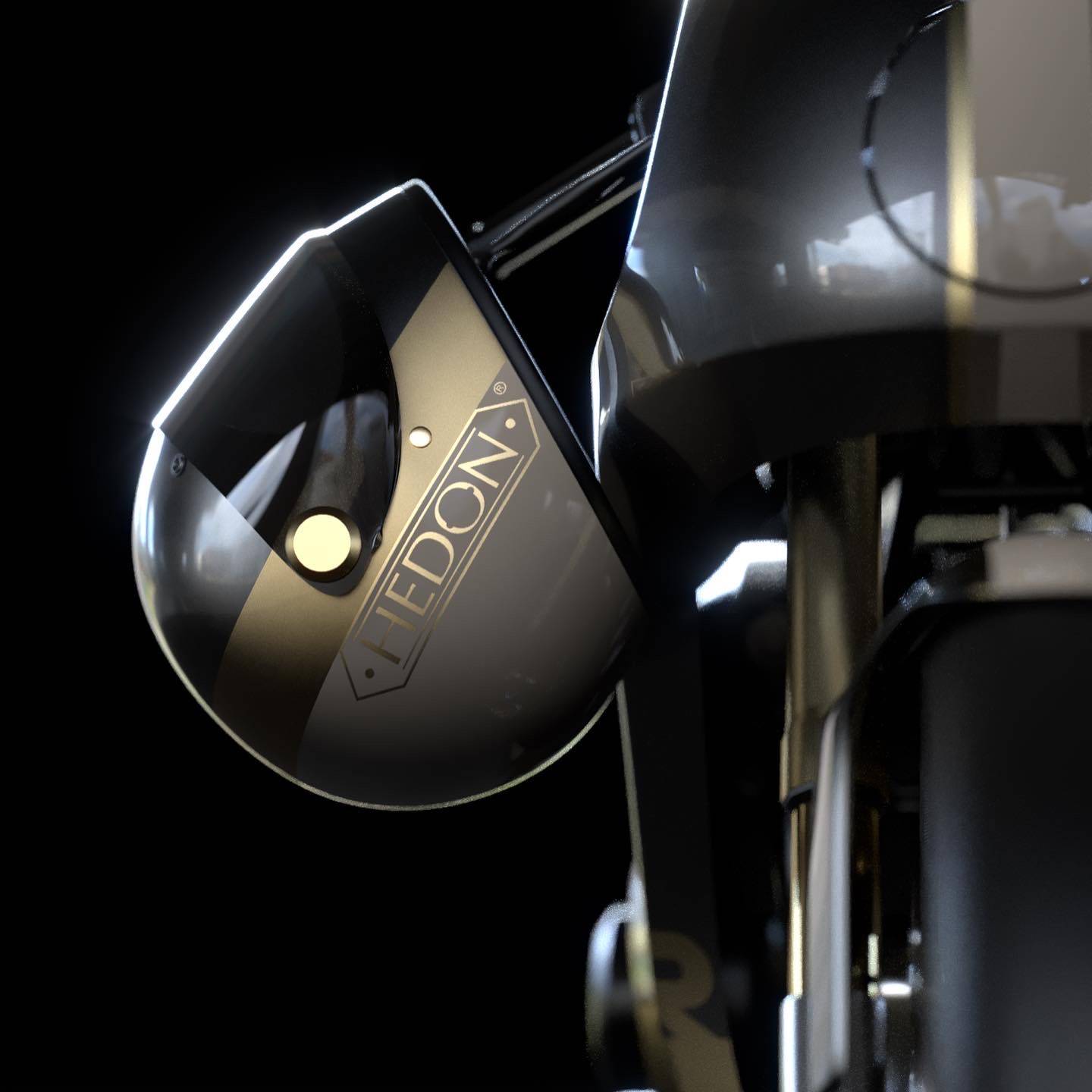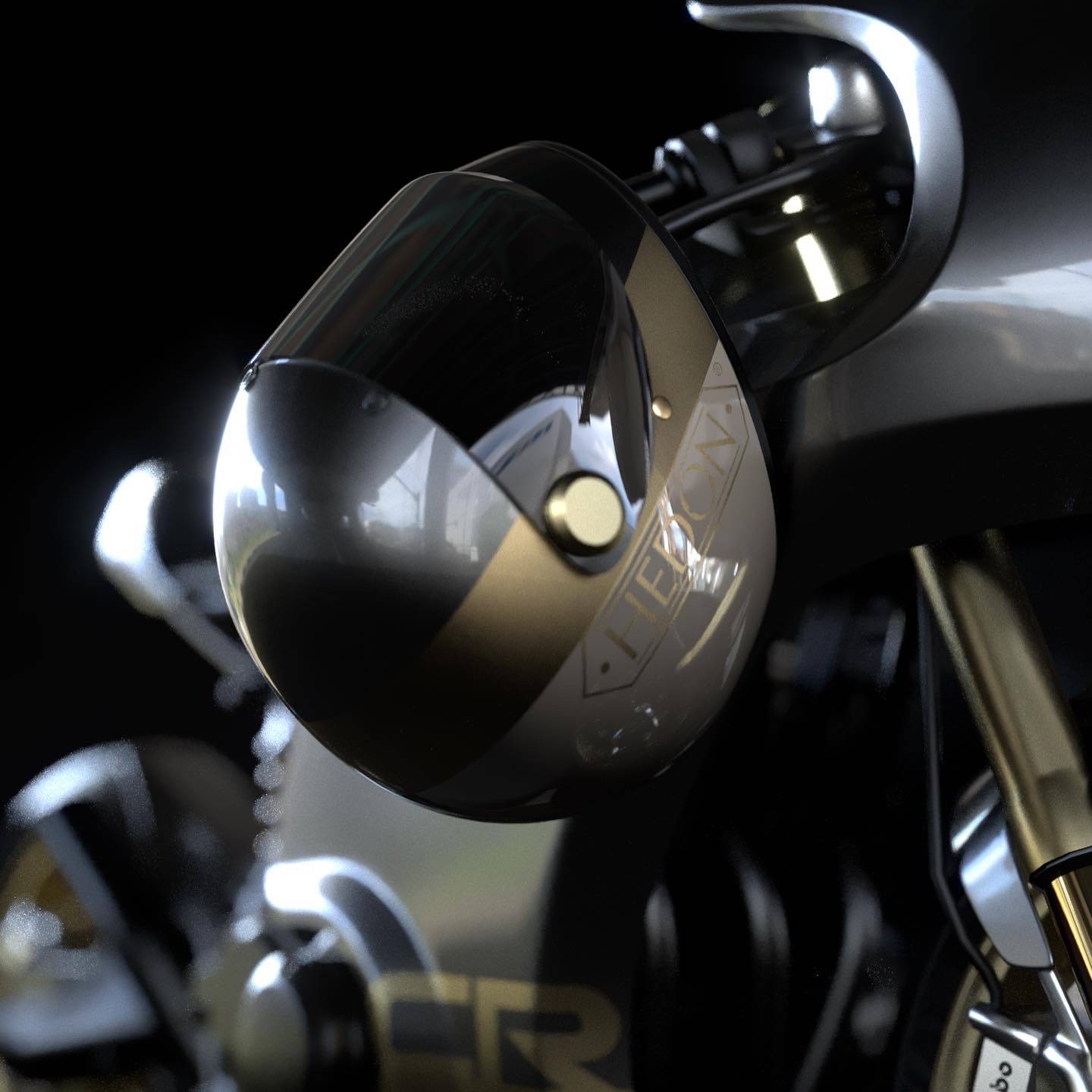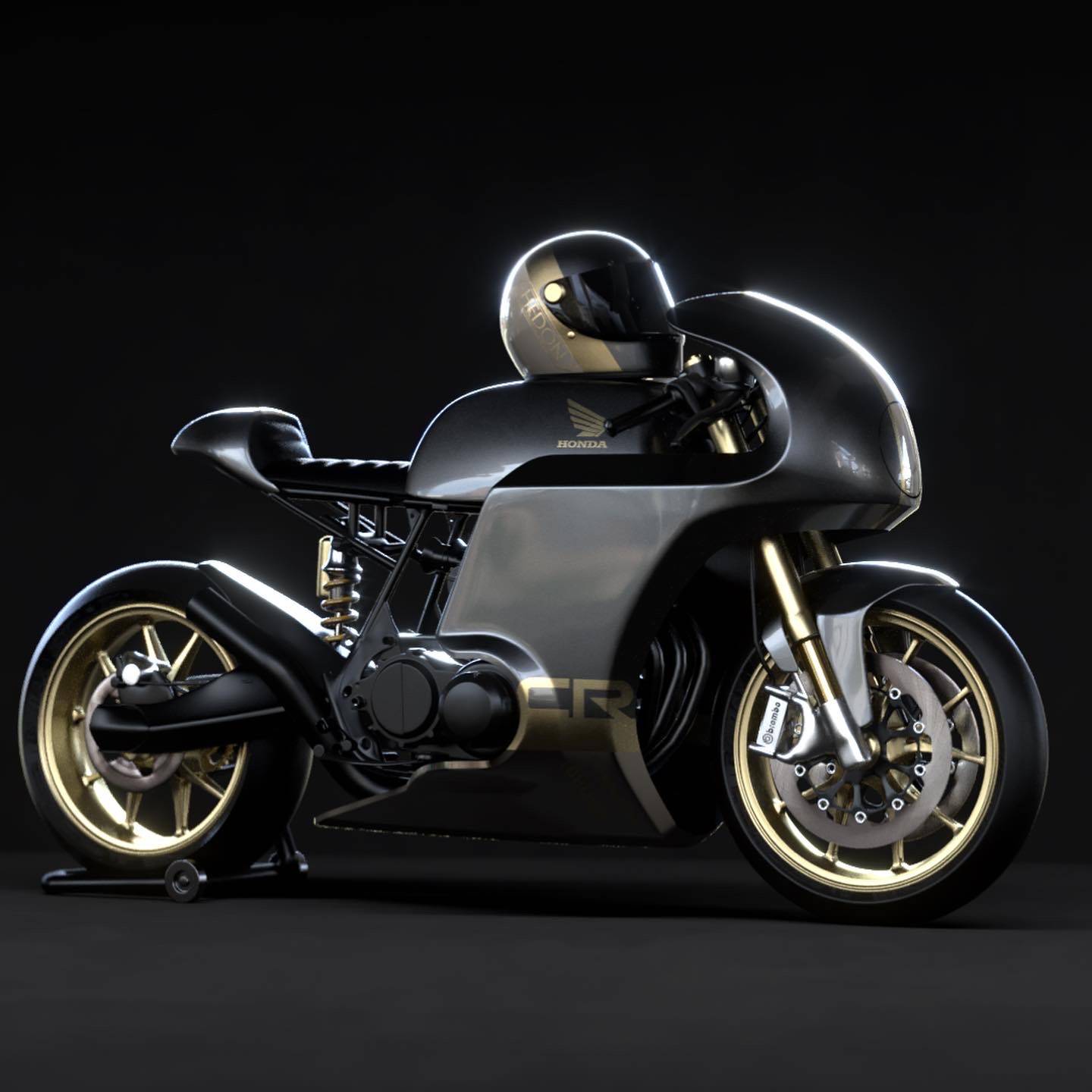 Here are some photos of the final product and the behind the scenes of the making.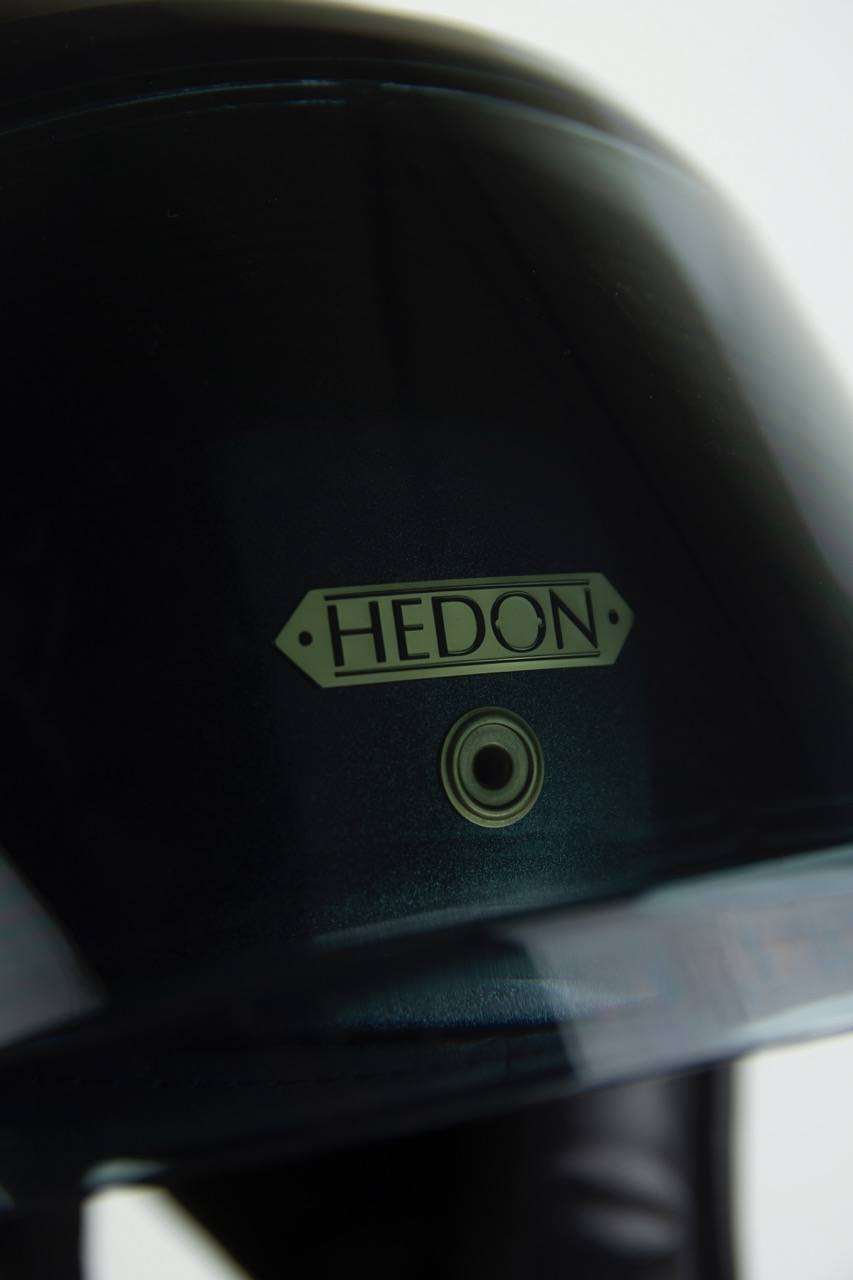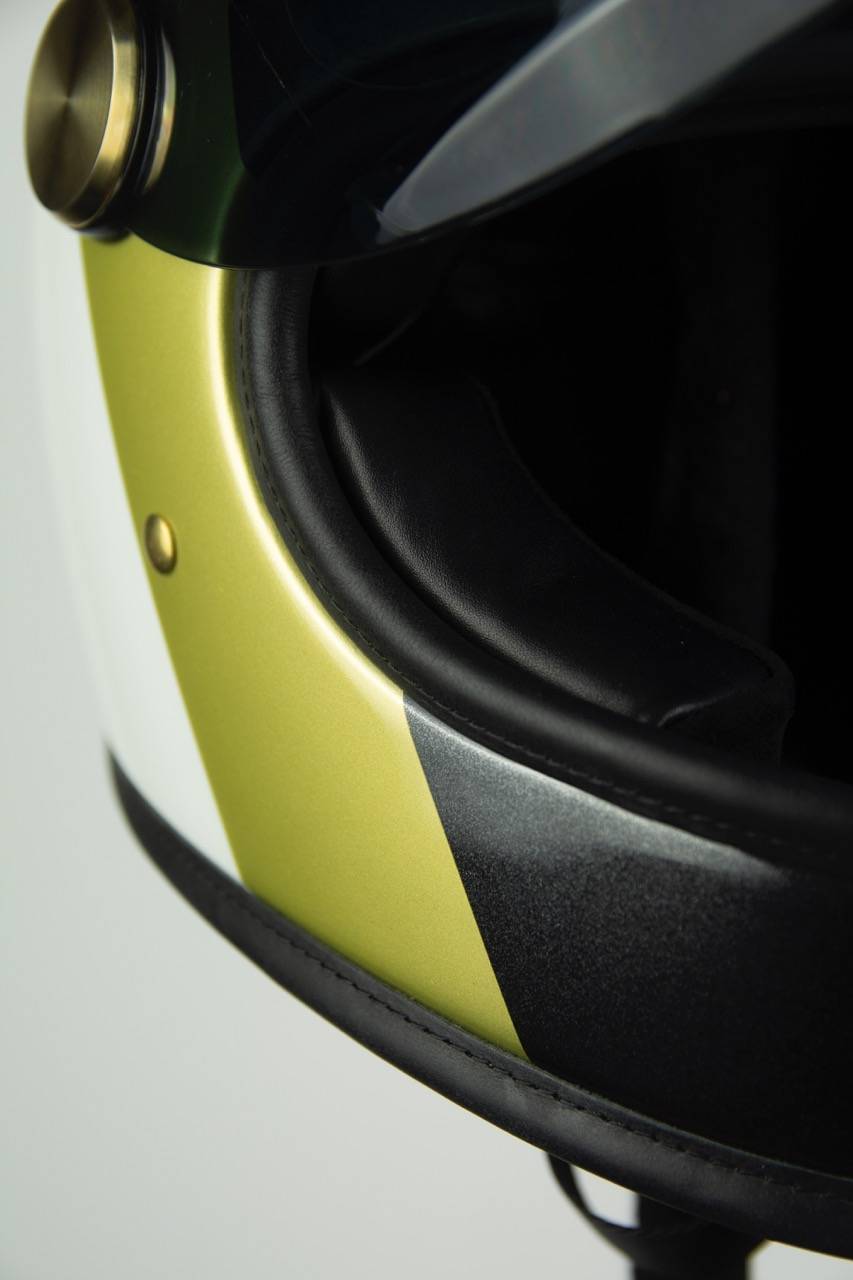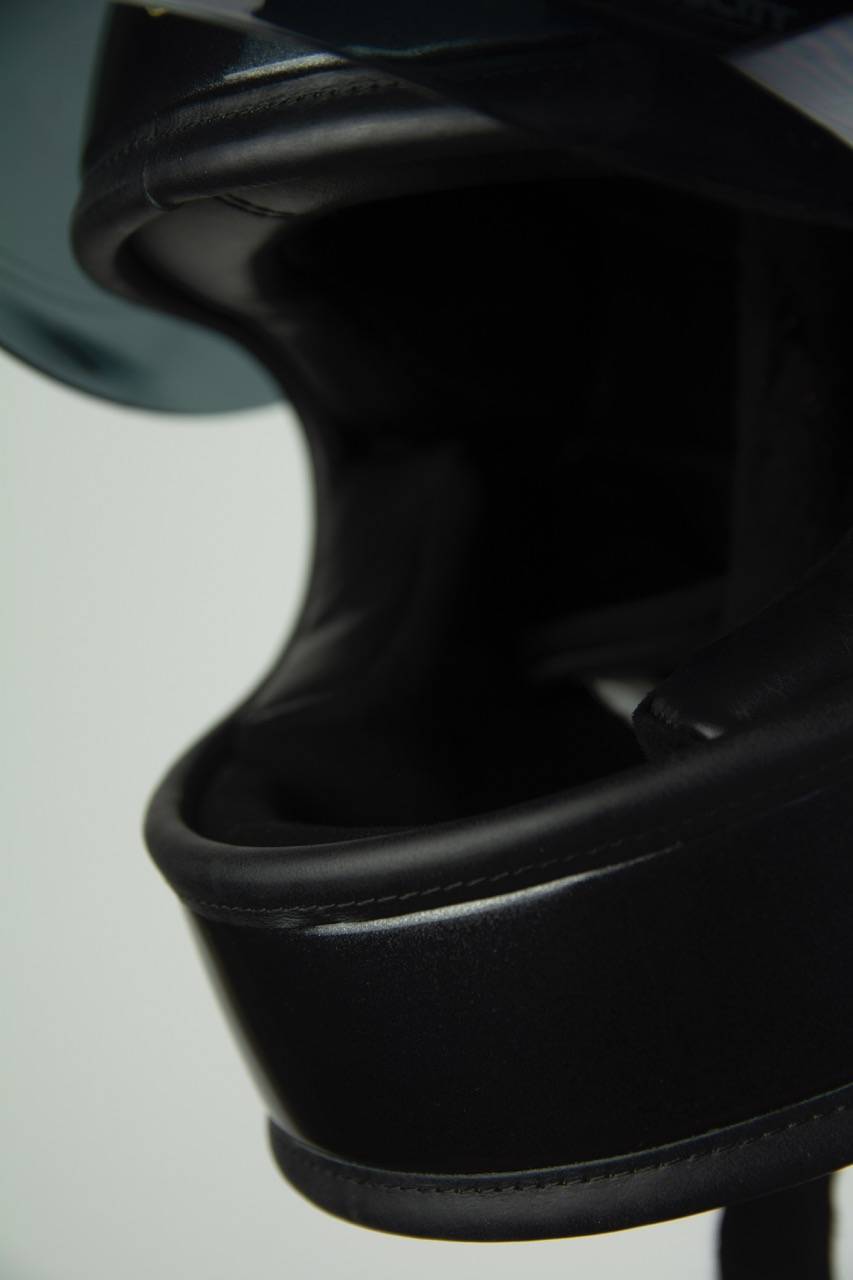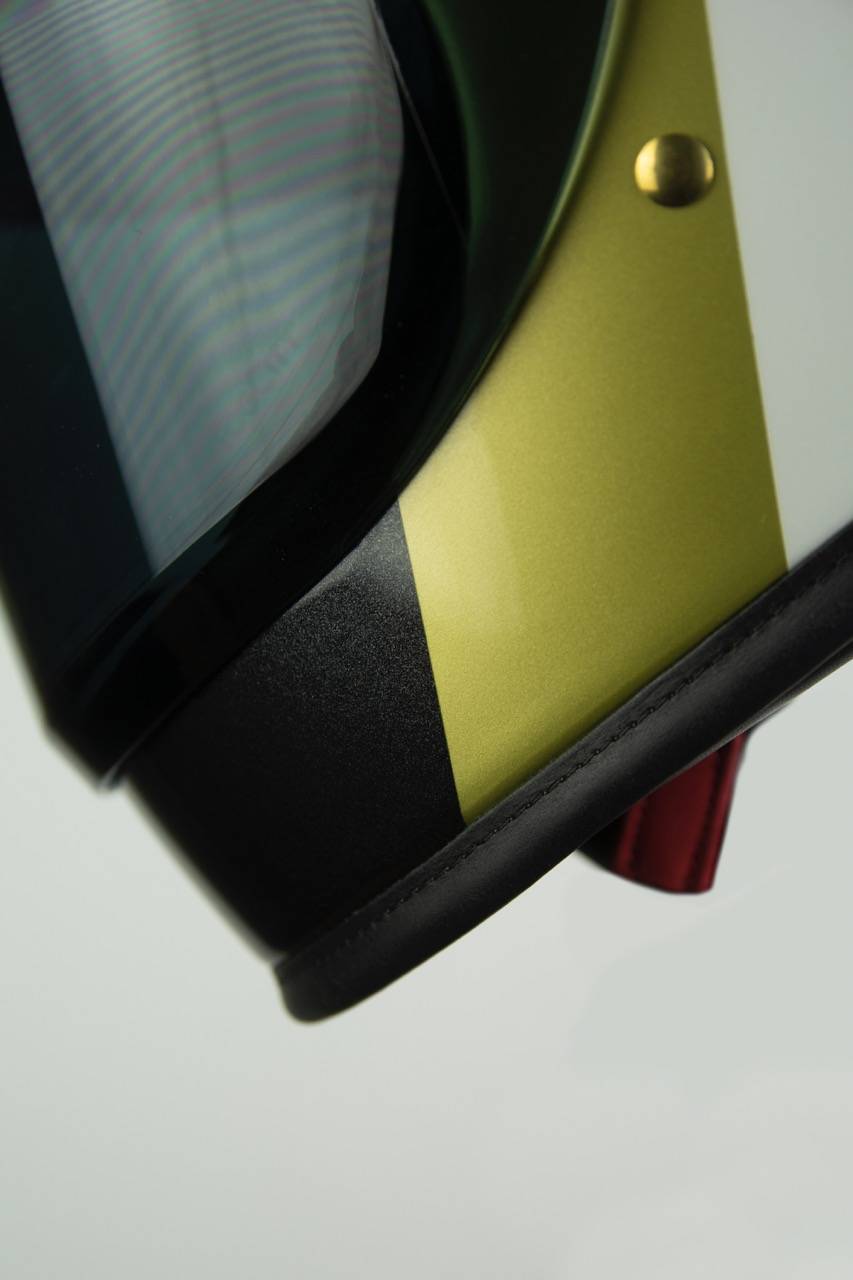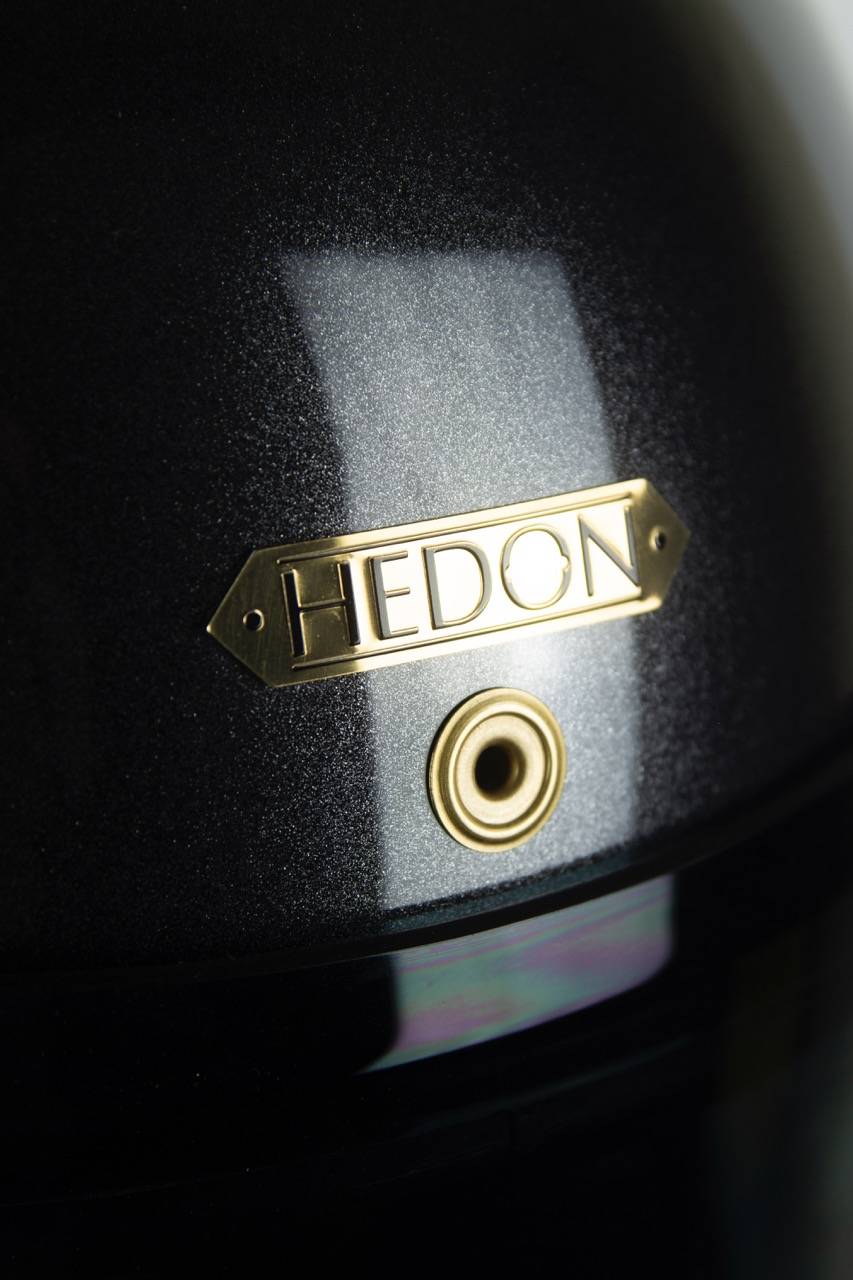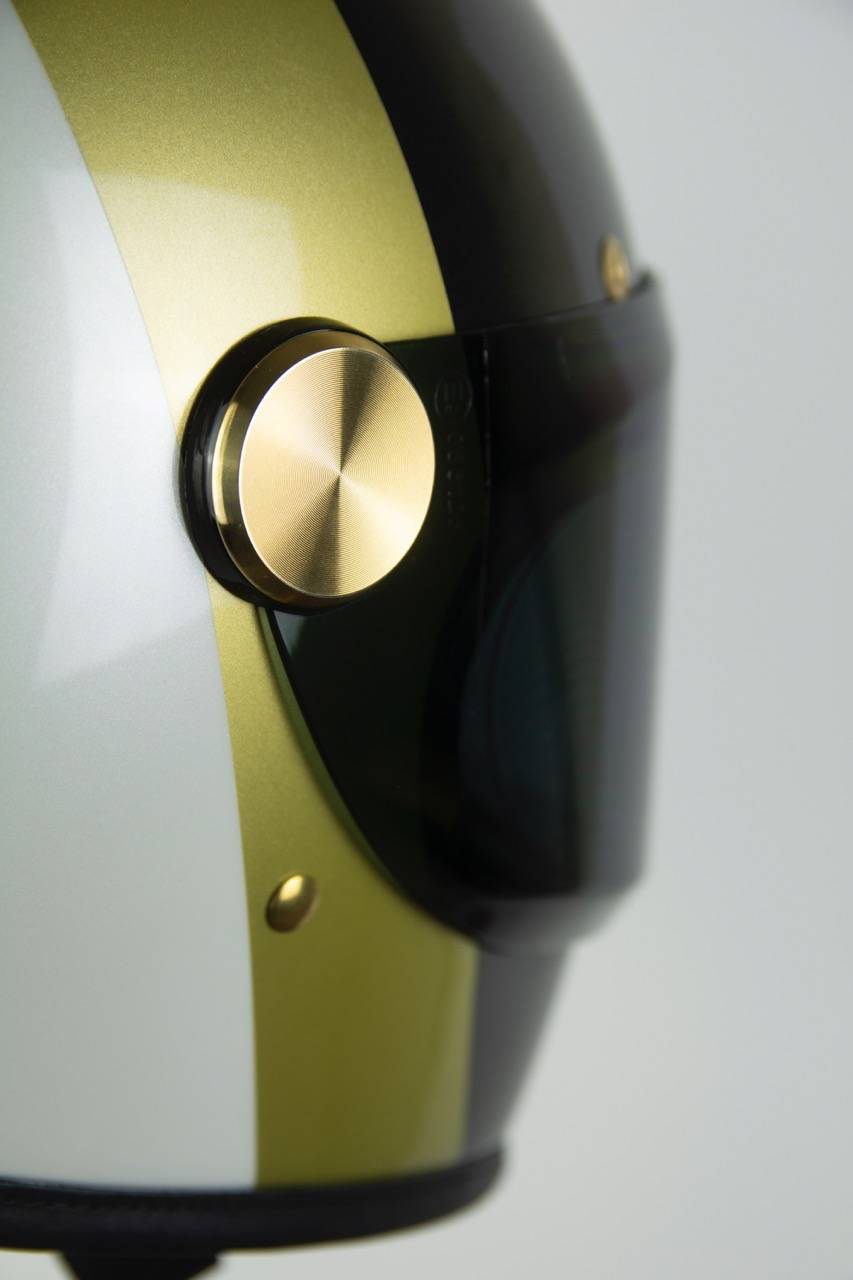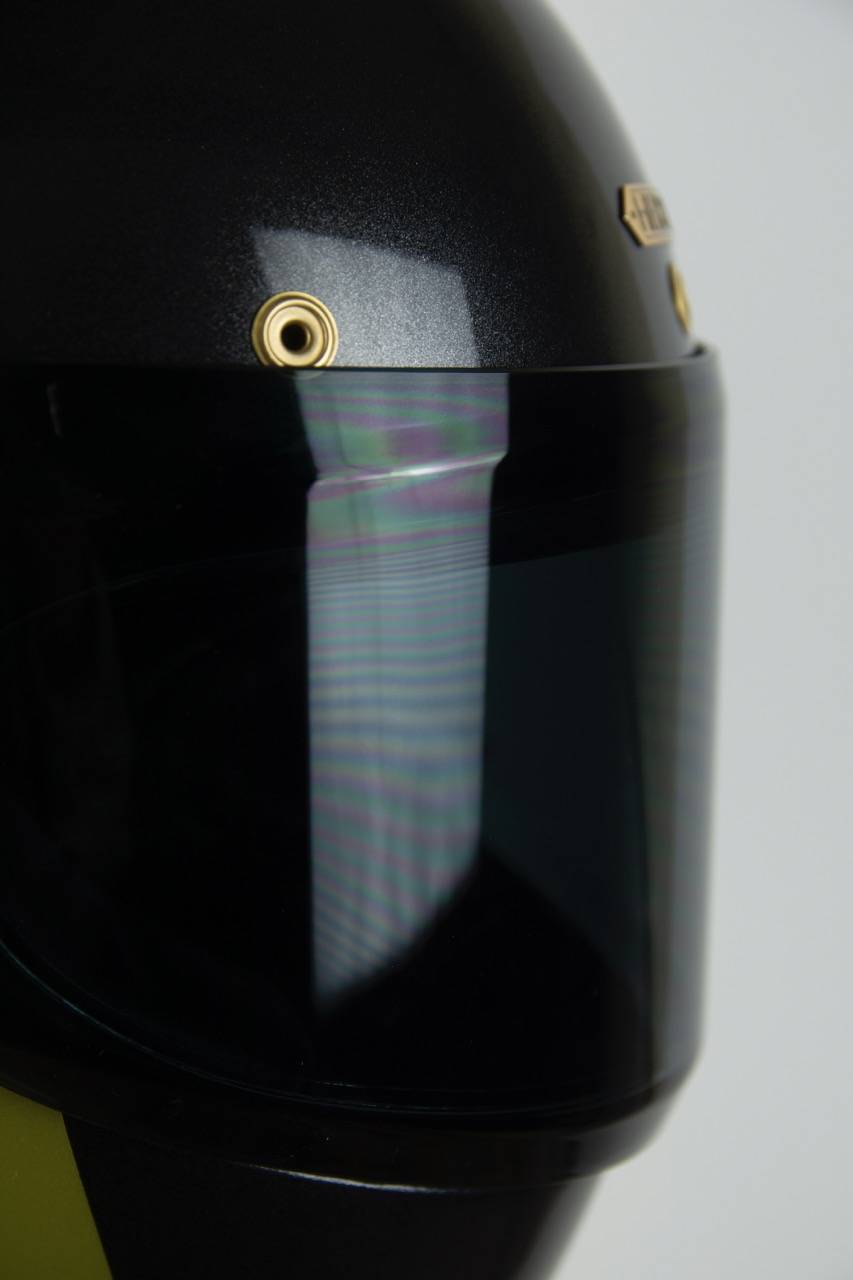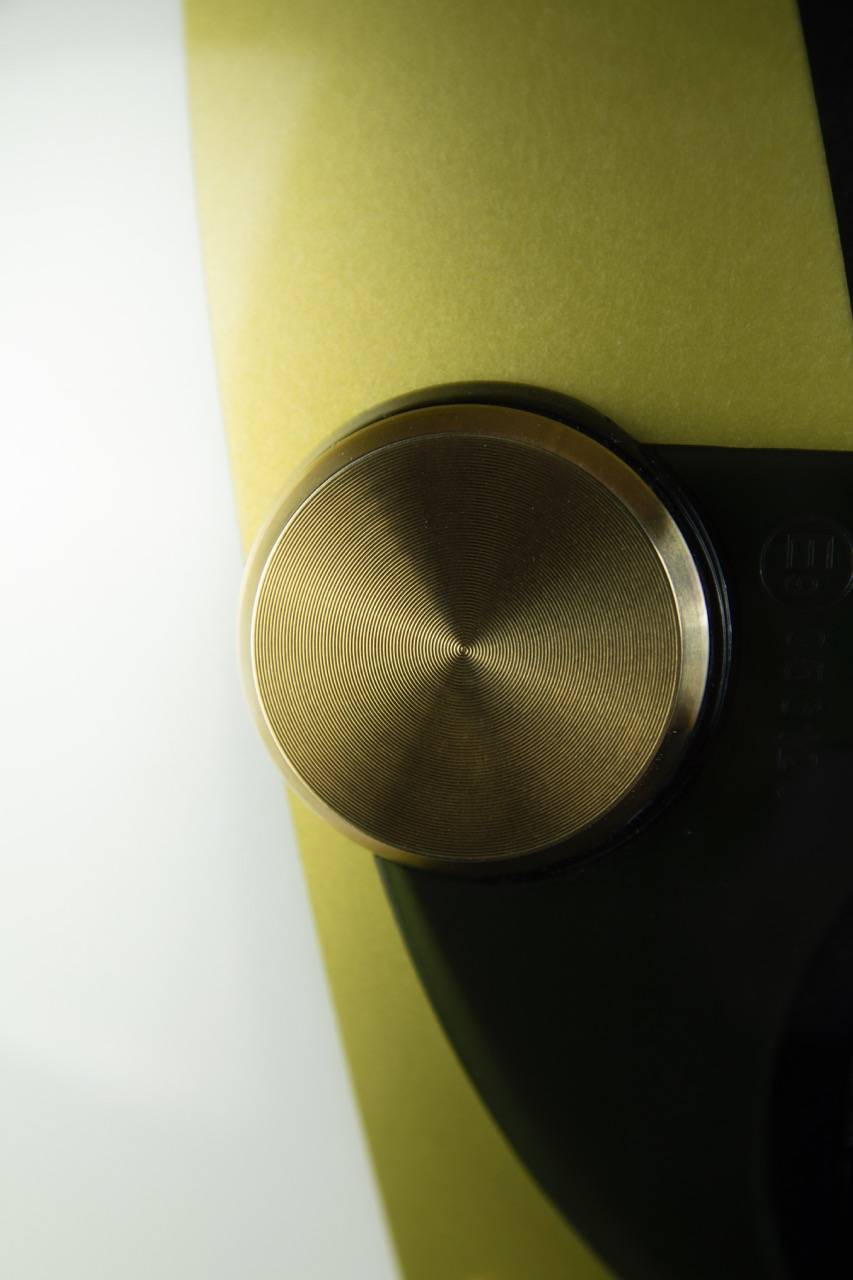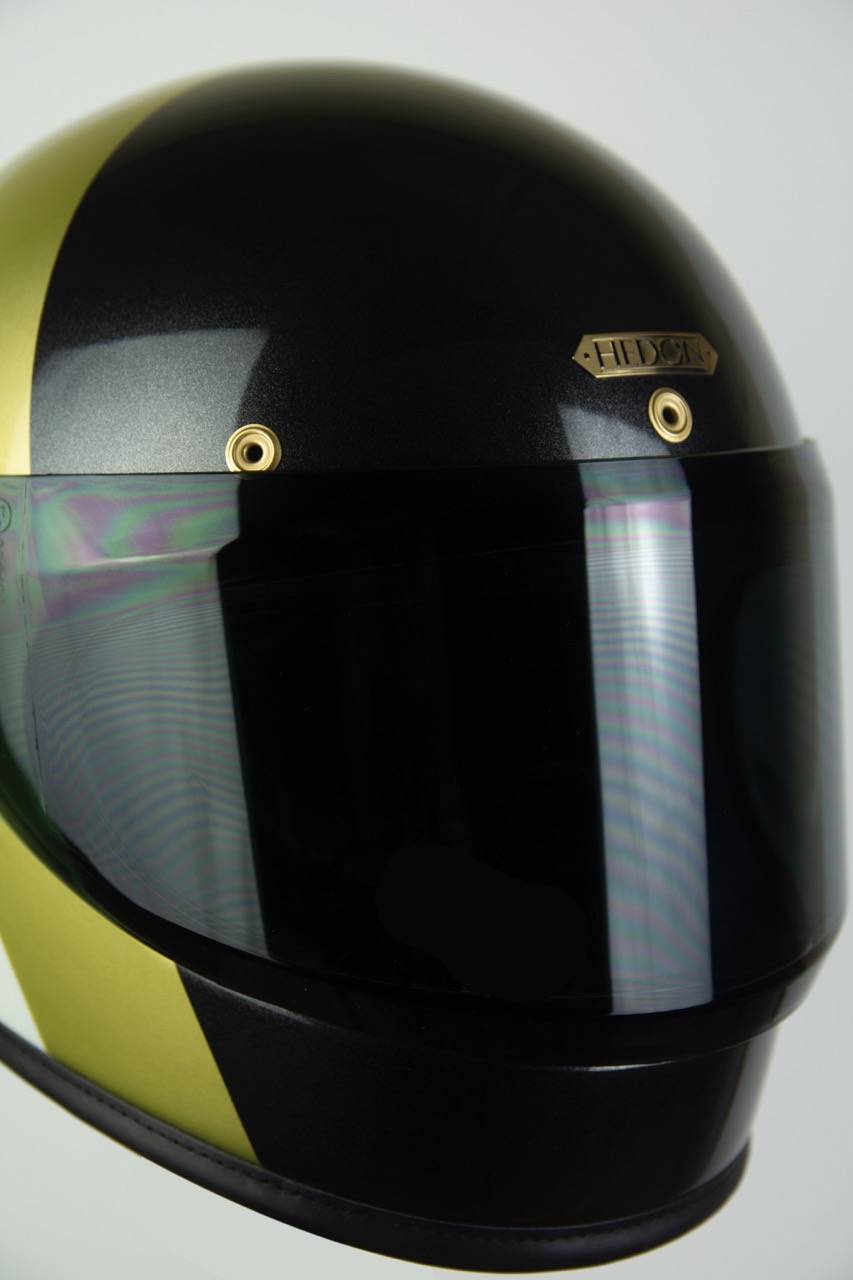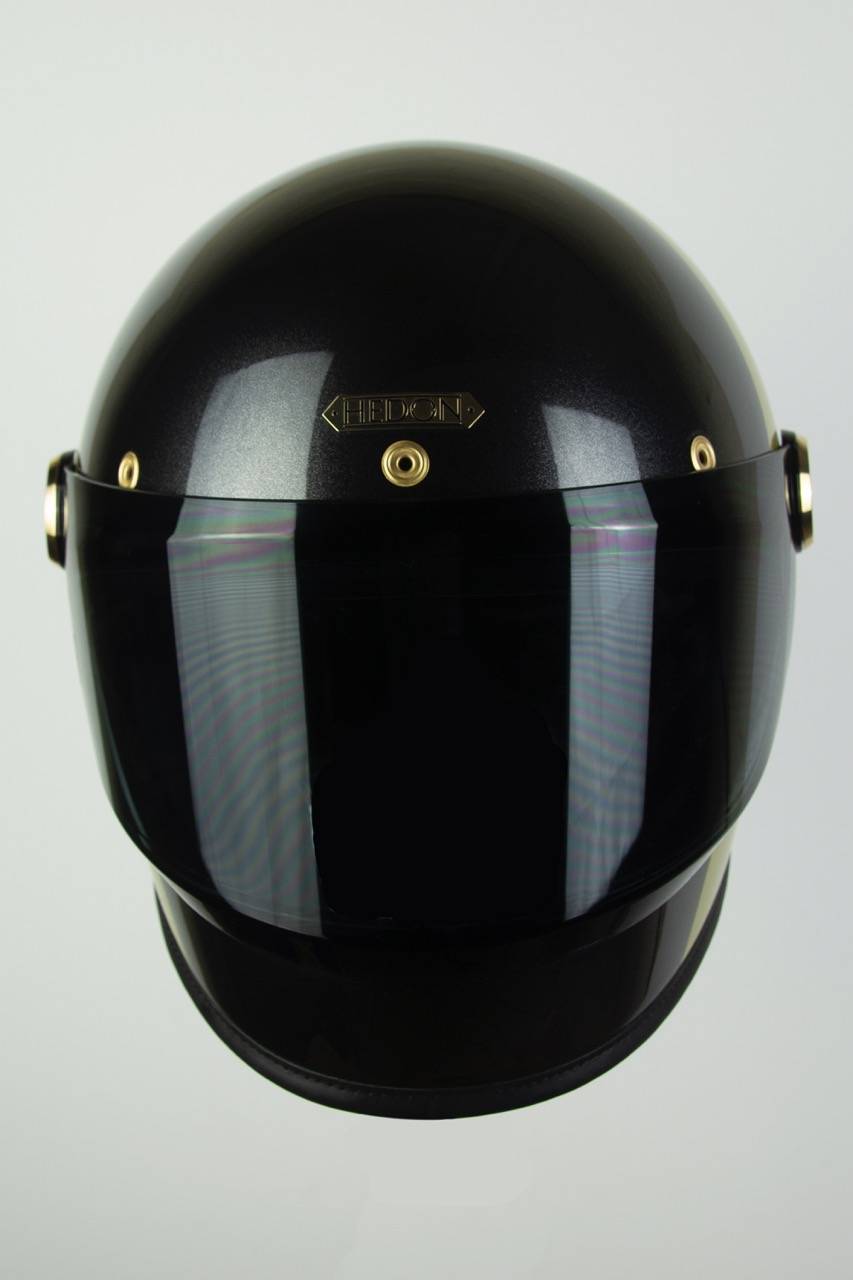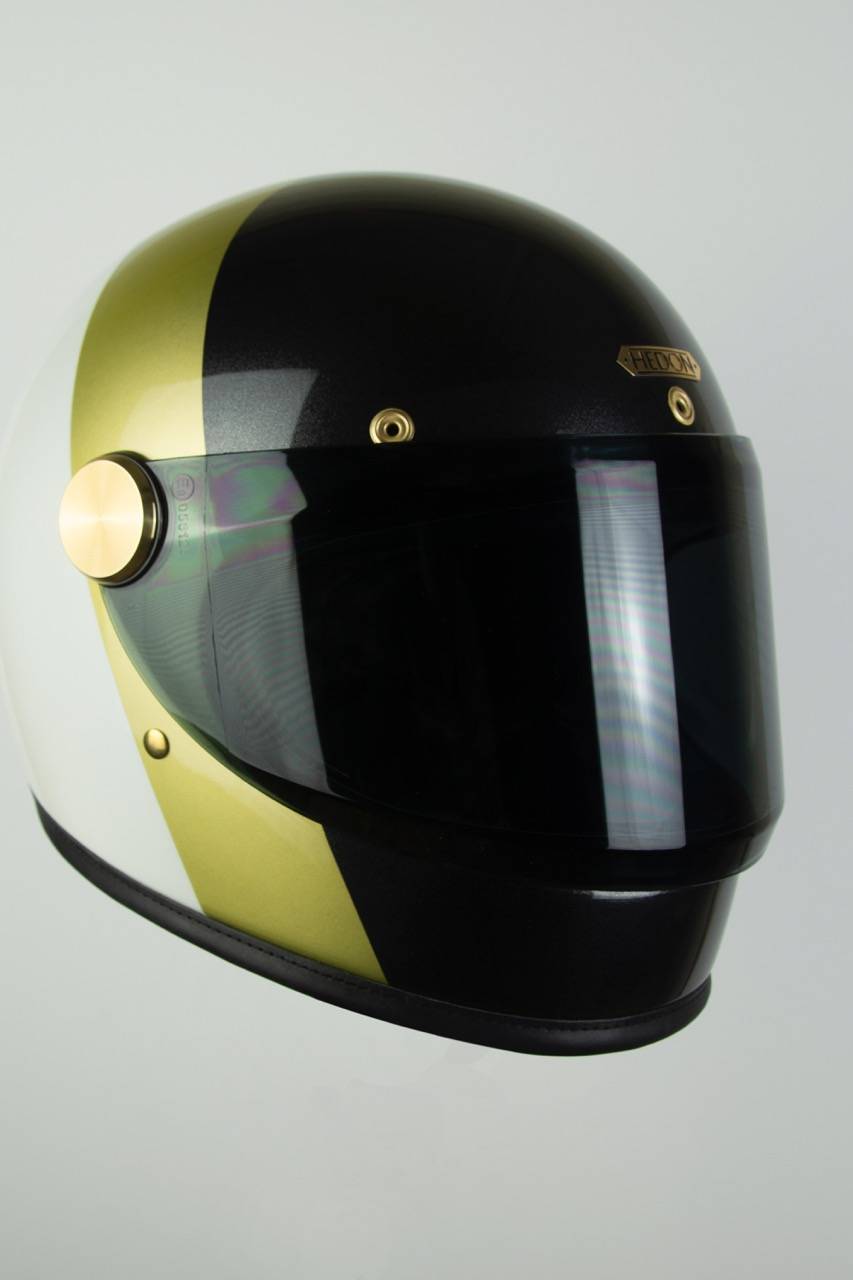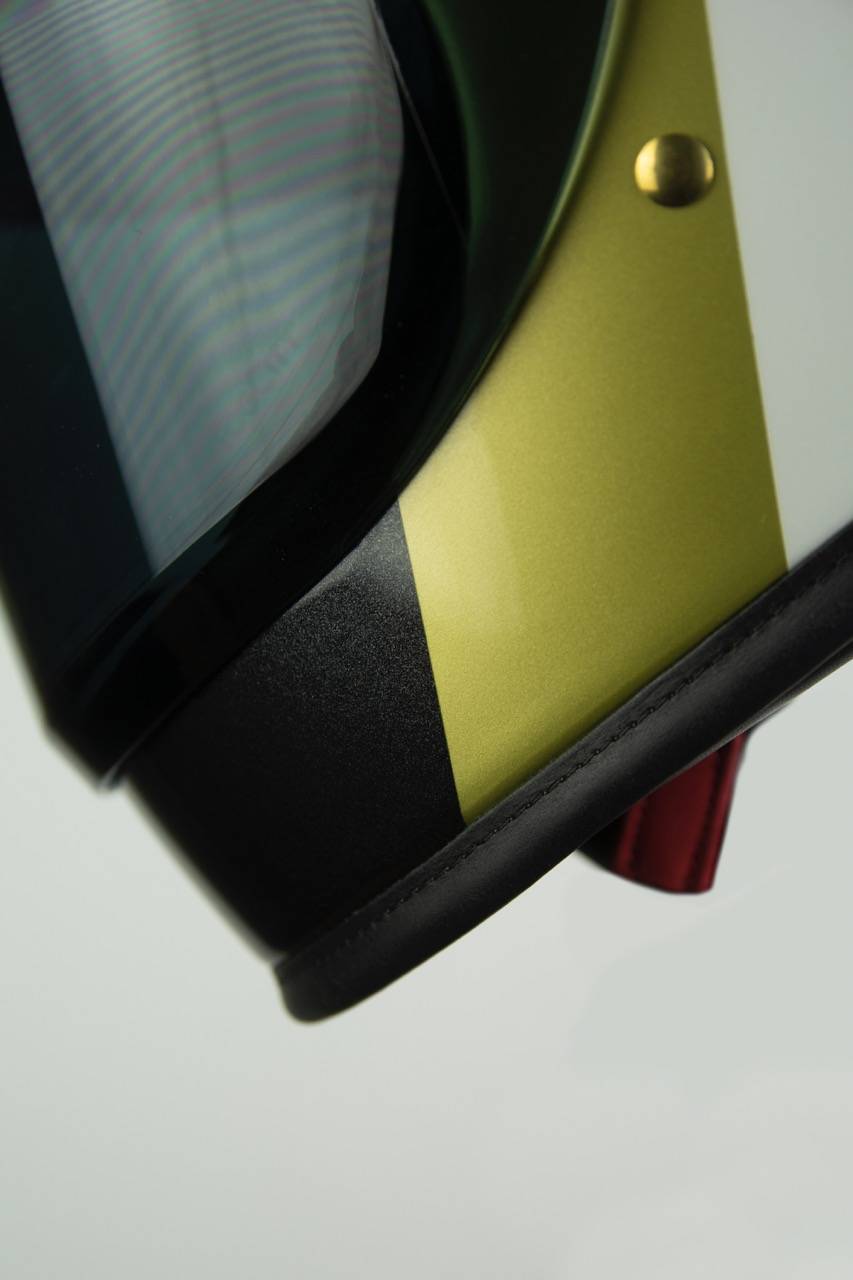 Here is the full rundown by the creator himself of the build at the eve of the Bike Shed London show 2022 with Gareth Charlton.
Want to customise your Hedon?
Always desired to create your helmet? Something that is original and limited? Try out our fun new 3D customiser and have a go at creating your own helmet. Satisfaction guaranteed! And if you still can't find something you like, speak to us anytime you want about a truly bespoke helmet. We are here to fulfil your helmet dreams.