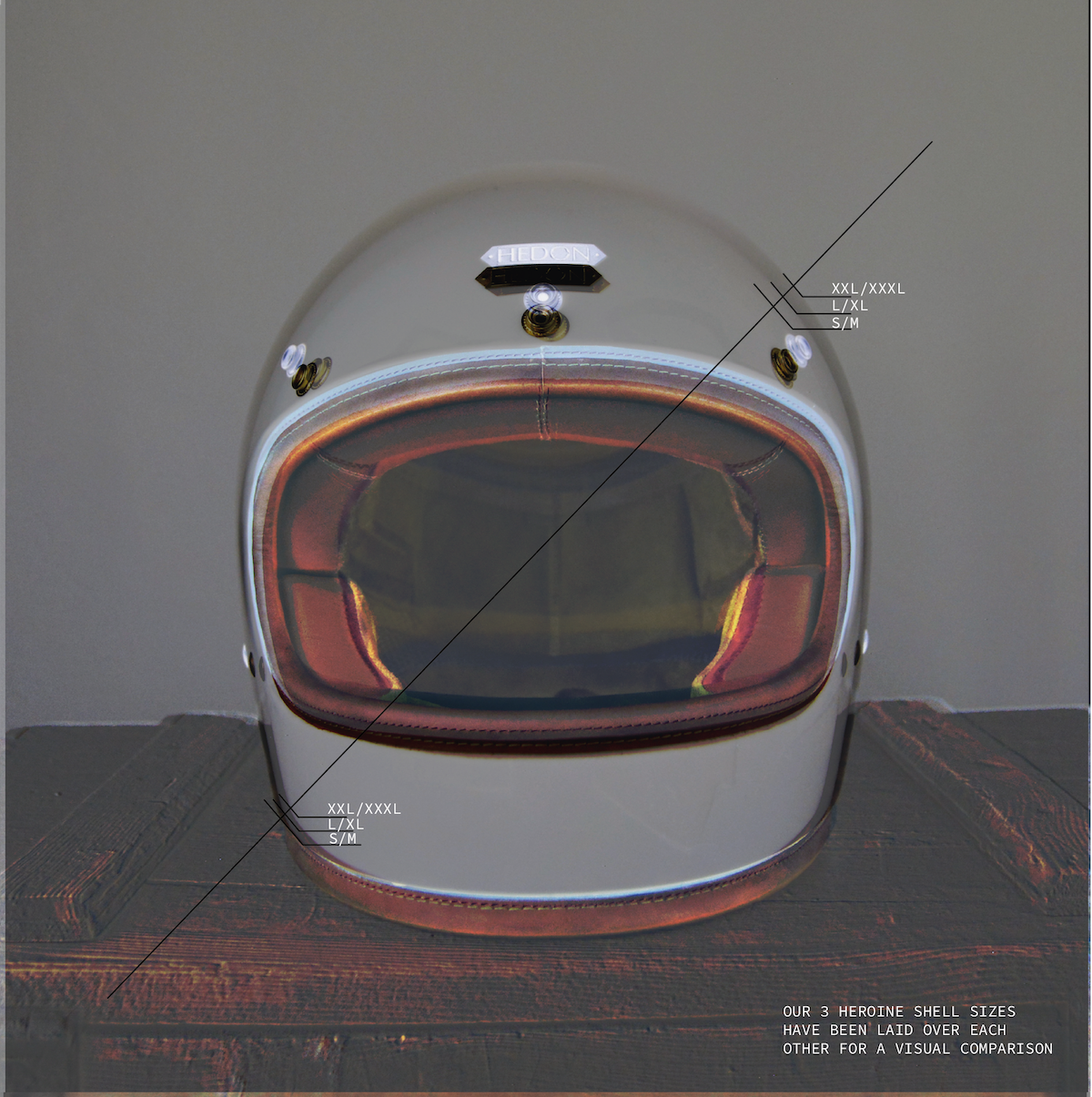 We about talk size, a lot...like every day! Sizing is one of the most important factors when purchasing a helmet, but it's not only a style thing. A well-fitting helmet not only looks good, it provides the best comfort and protection, but it can be difficult to find that perfect fit.
Striving to provide the best looking helmet on everyone's head, we had spent a long time developing one of the lowest profile and lightest helmets on the market. In order to achieve this we created 4 shell sizes for our open face and 3 shells sizes for our full face. A lot of time also went into creating the shape the lining of the helmets.
Just like shoes, there is a huge number of different fitments: long, wide, narrow or tall. Similar to shoes helmets can also go through a "breaking in" period. Head shapes are as different as fingerprints; everyone's is different, and every manufacturer uses a different shape as their basis for sizing. Which is why you can be a Medium in one brand but a Large in another.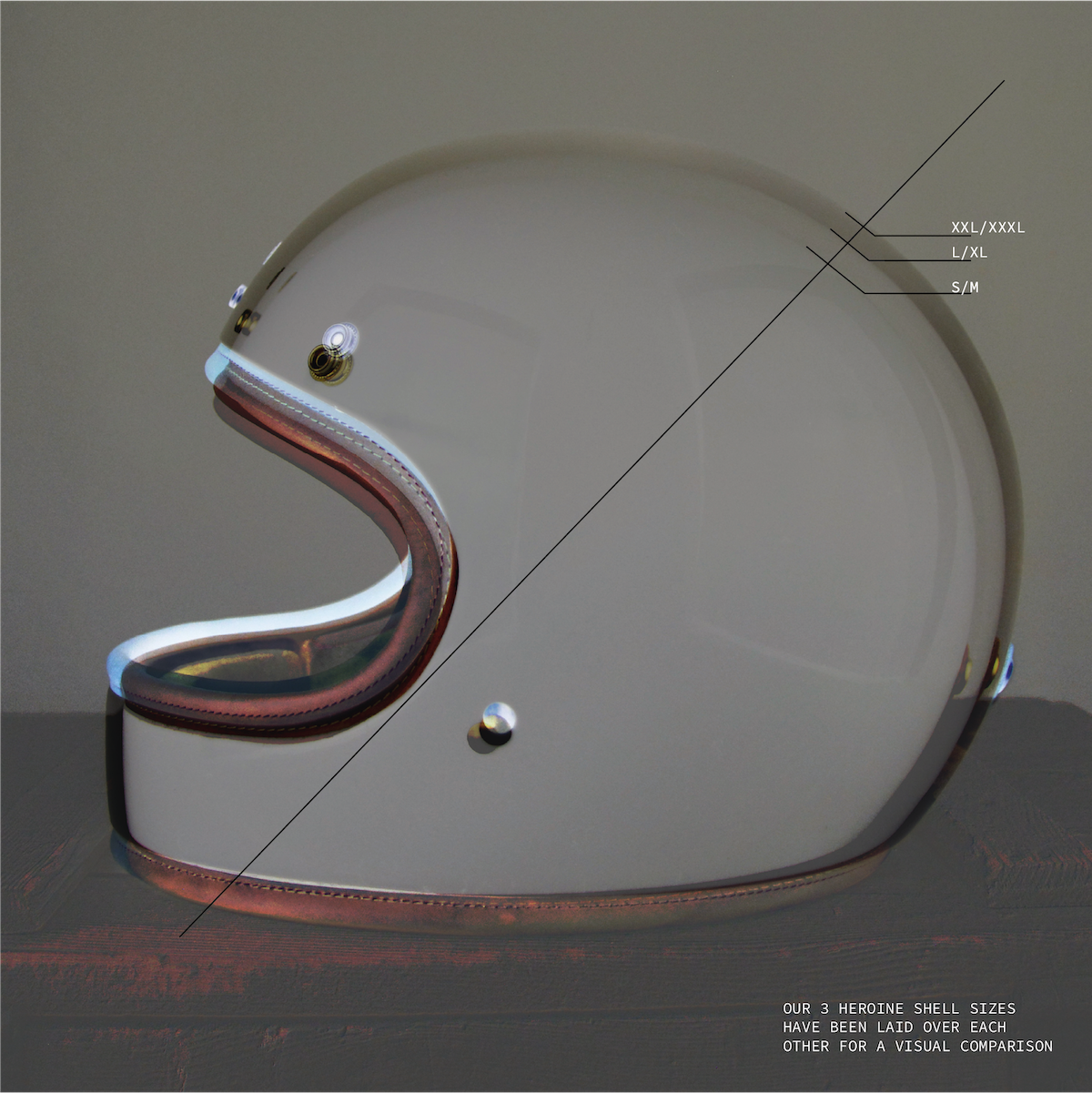 "it needs to be the most pleasurable experience possible".
The materials used on the interior of the helmet play a big part in how it fits. When designing the interior of our helmets the brief was simple, "it needs to be the most pleasurable experience possible".
We use thicker foam and more of it than most, our Merlin anti-bacterial faux suede is exceptionally plush for maximum comfort and the leather is strong and durable for keeping the shape and integrity. None of this was by accident, every part was carefully considered and chosen.
A feeling described by a happy customer when trying on our helmets - "it's like putting on a chesterfield (deep button) sofa onto your head". The extra material not only adds limousine levels of comfort but alters how the helmet fits onto your head. This is why we ask people to measure their heads before purchasing a helmet because compared to other helmets, Hedon's interiors are so different to others so too are the sizes.
Need help with sizing? Watch our sizing video first and of course, we're happy to help make sure you get the correct size. Just reach out to us on our live chat on our site or send us a message here.