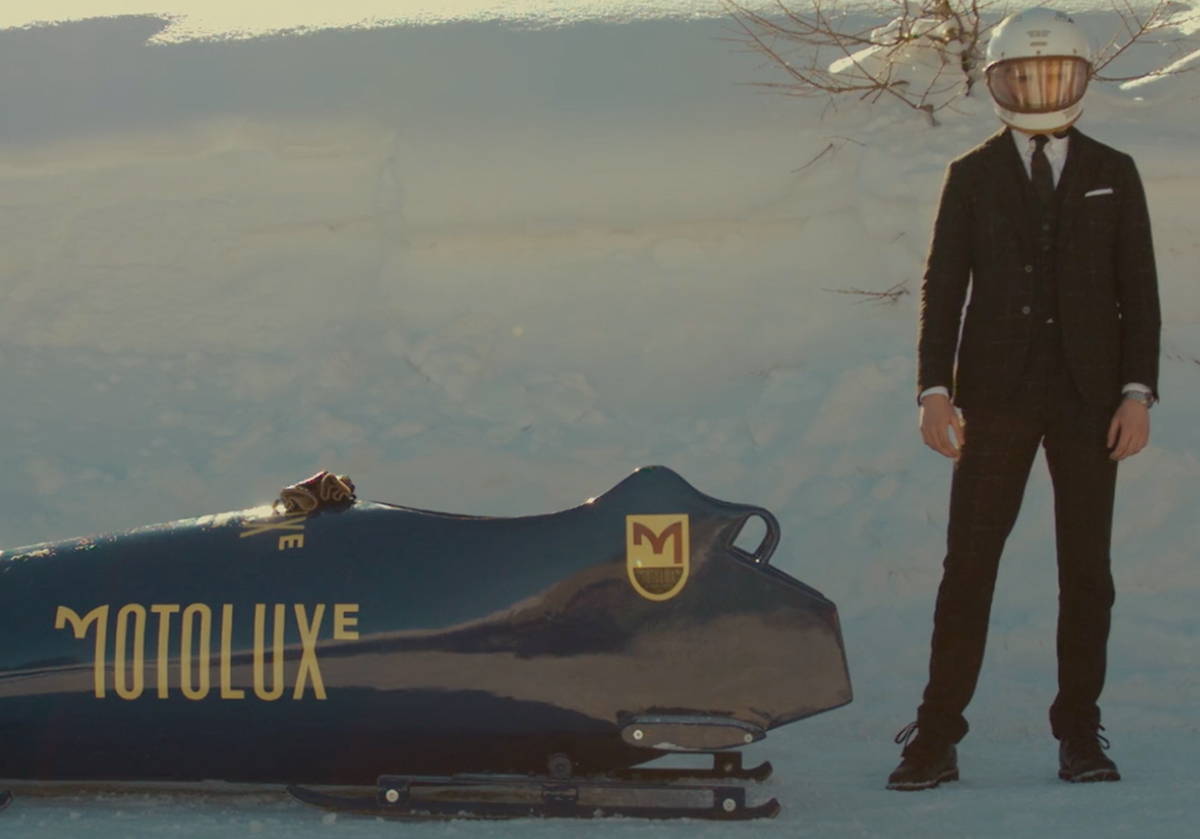 "Motoluxe by Mason & Sons"
When British company Mason and Sons launched the Autumn/Winter campaign from their resurrected British heritage brand, they did so with a stunning film shot at St. Moritz in Switzerland and looked to Hedon for our elegant Heroine Knight White Classic to compliment their luxurious Teddy Bear coat.
Mason and Sons are no strangers to bringing back to life classic brands that may have otherwise faded into obscurity, having done so with Anthony Sinclair (tailor of the first suit Sean Connery as Bond ever wore in Dr No), Mr Fish (shirt maker to Connery, "man-dress" maker to Bowie and famously maker of Muhammad Ali's boxing gown for the Thrilla in Manila) and lastly Curry & Paxton (a sunglasses brand as seen on Michael Caine in the Italian Job).
One of their latest brands, Motoluxe has its beginnings in an era when most automobiles were open-topped and early motorists needed protection from the elements during winter, Motoluxe was born. Founded in 1905, the British brand created heavy racoon-fur coats originally intended for motoring. They were soon adopted as fashion statements for everyday us. Today Motoluxe produces lush deep pile Alpaca fabric, a woven material that it super insulating and perfect for braving the depths of winter.