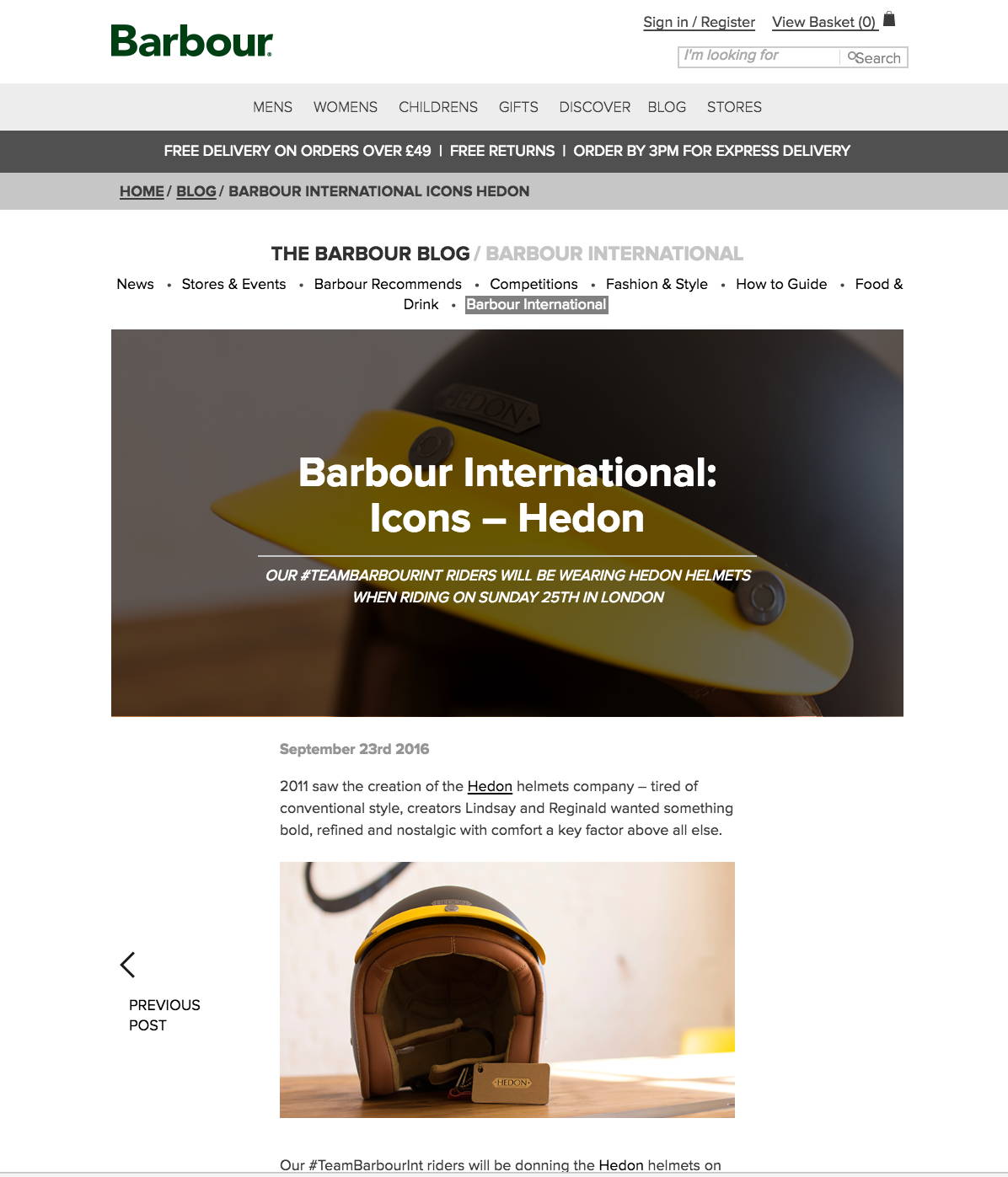 Barbour suited up with our custom helmets made for them for DGR 2016. They needed to complete their dapper look and we had to help them.
Hedon designed a new version of its popular Hedonist Stable Black, this time with a all brown leather lining for to match Barbour's attire.
The inspiration behind the Stable Black is from the love we have for the horse stables and their earthy tones. From the leather saddles to the dark leathers of the rider's boots. There is a certain sense of nobility and stability we find in these materials and feelings.