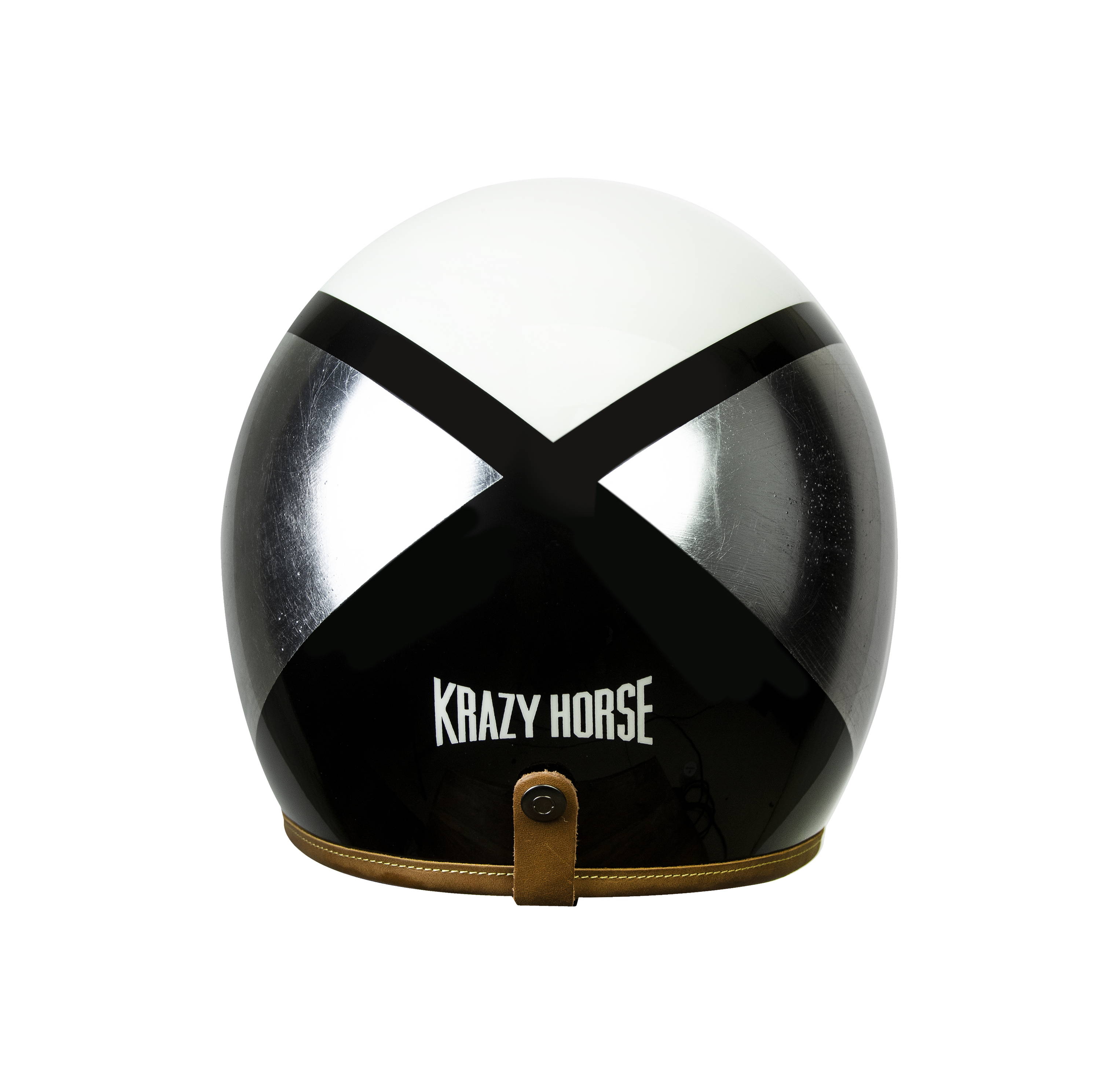 It is a real pleasure for us to be a part of this collaboration and to design and develop this limited edition helmet. Krazy Horse wanted to create a helmet that represented their owner's (Paul Beamish) unique and bold personality. We were also told that he loved Art Deco, as well as the colour silver. It didn't take long for Hedon's Creative and Art Director Lindsay, to come up with a design that was able to reflect that. She also has a penchant for Art Deco and truly appreciates the concept of Krazy Horse's custom culture and DNA. Dark geometric silhouettes and shapes are one of the fundamentals in Art Deco which is why the Xtasy design was a great base for it and adding silver metallic leafing to the helmet was just what was needed to complete the desired custom look.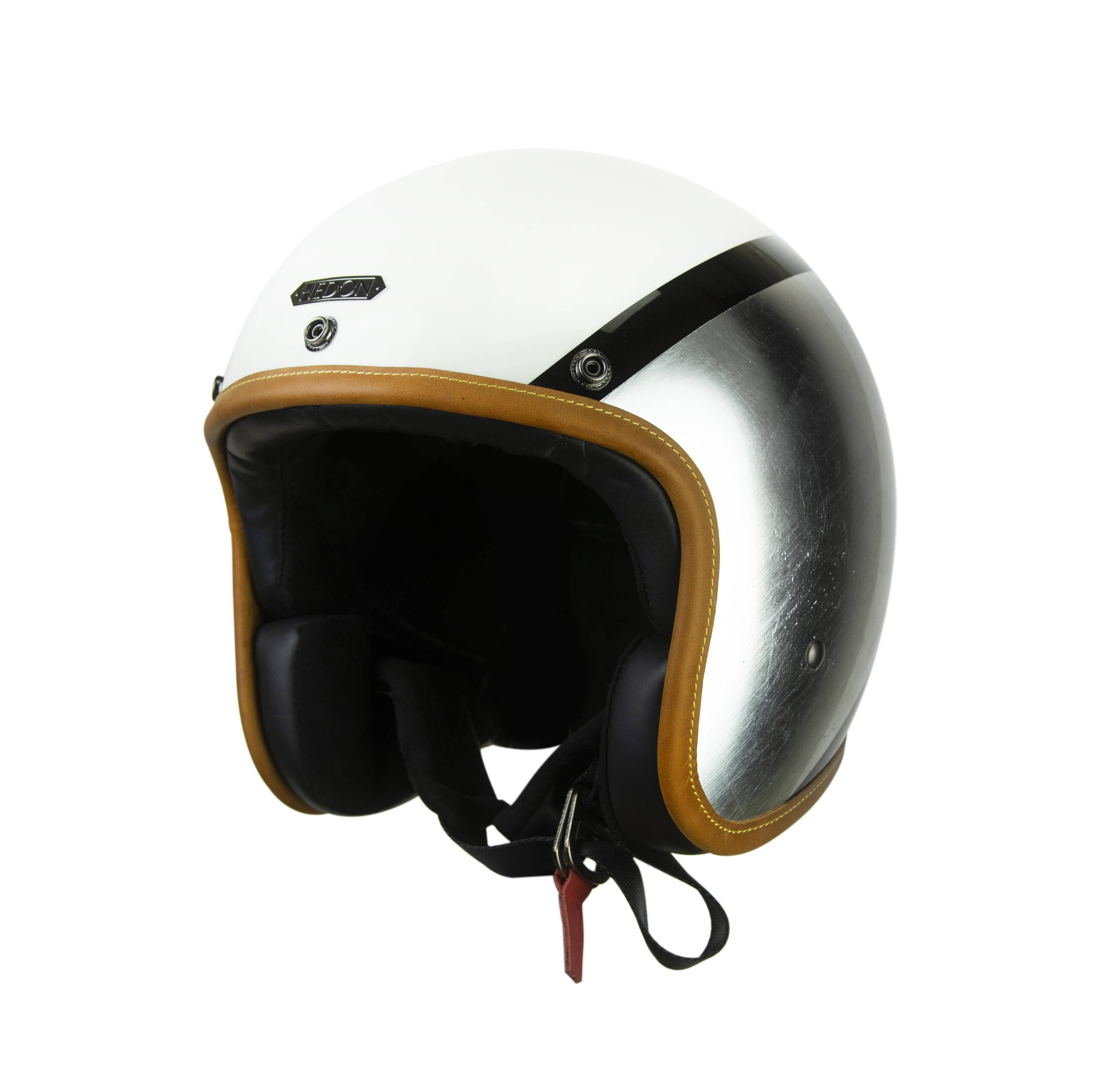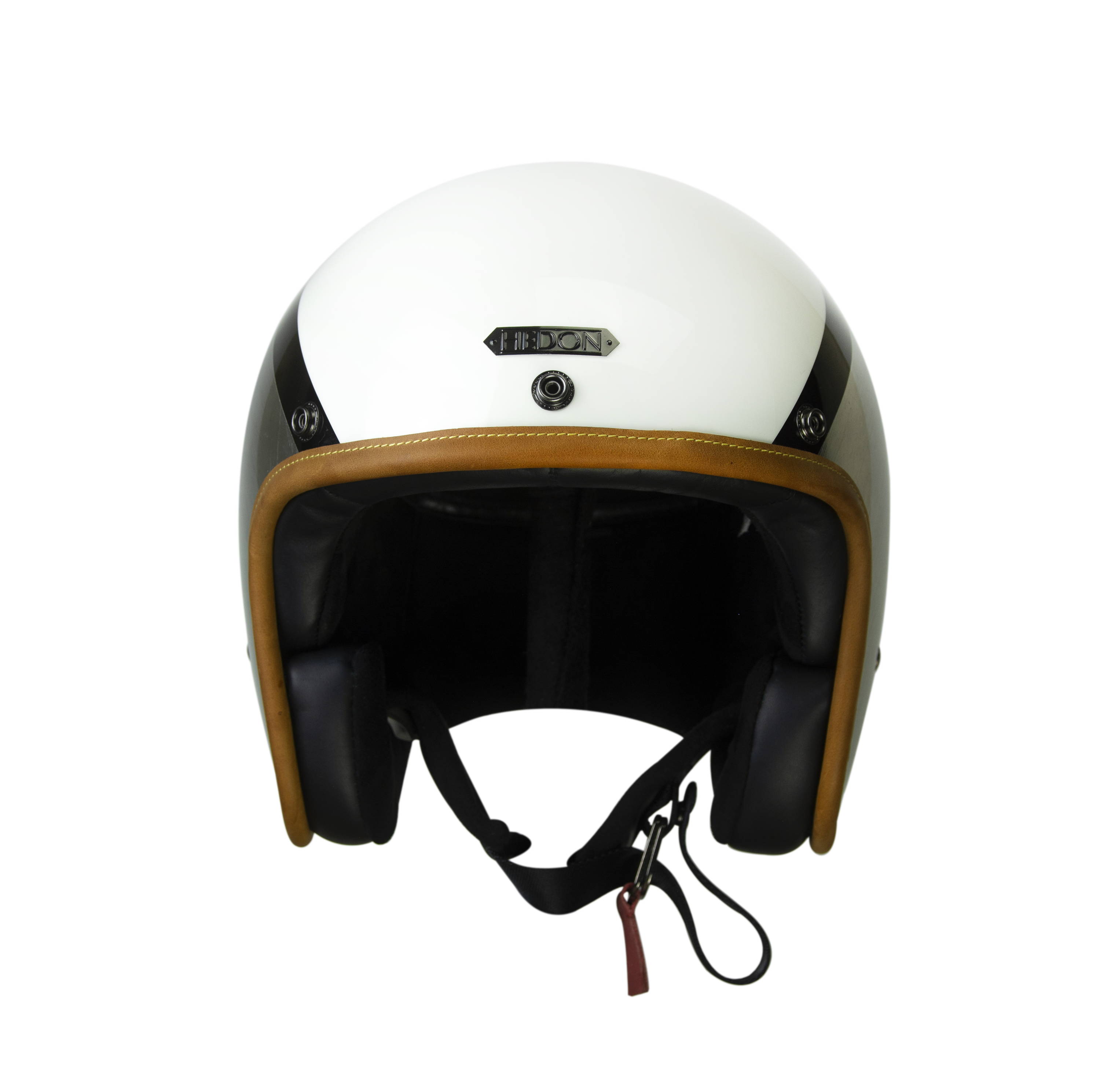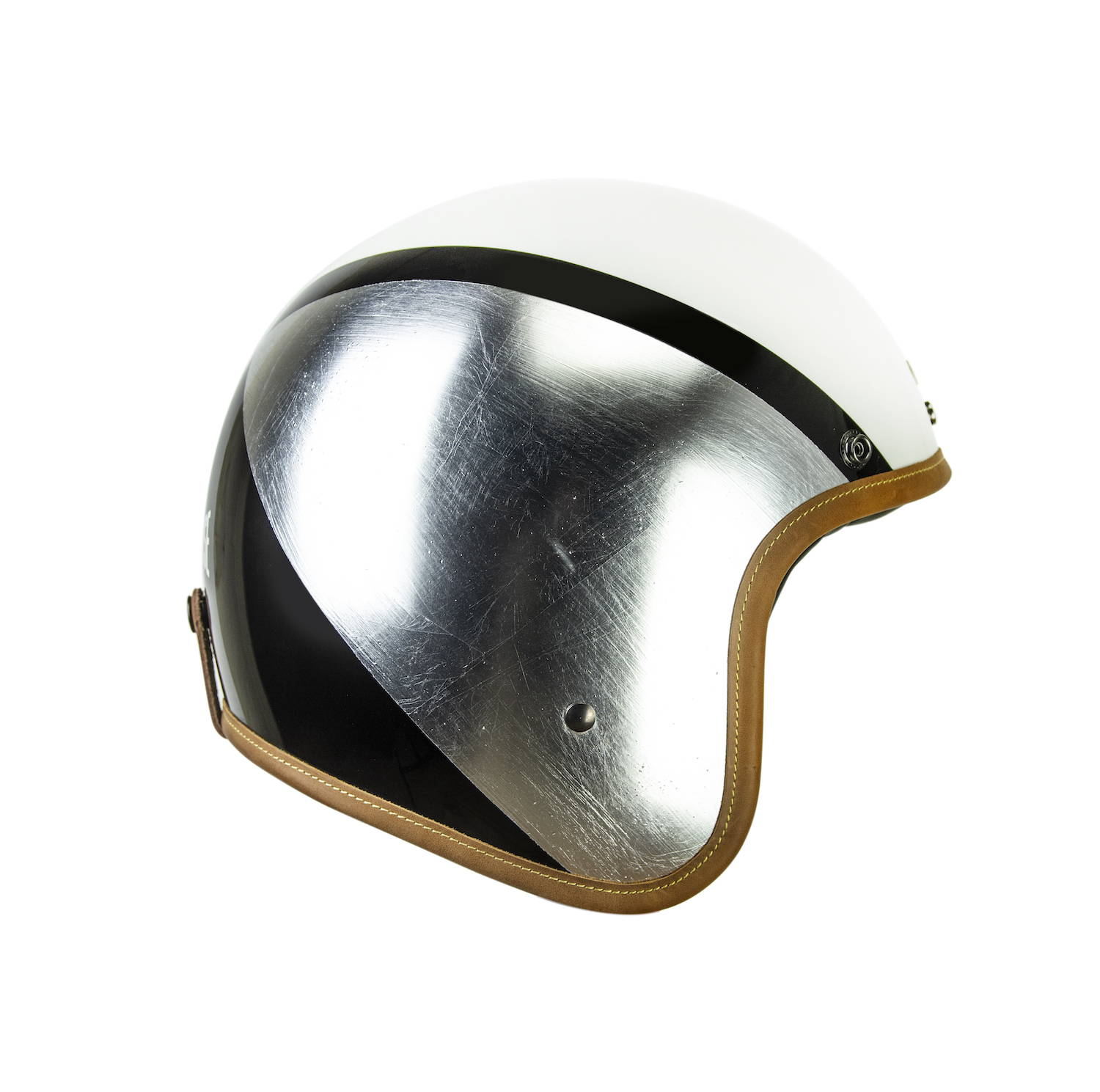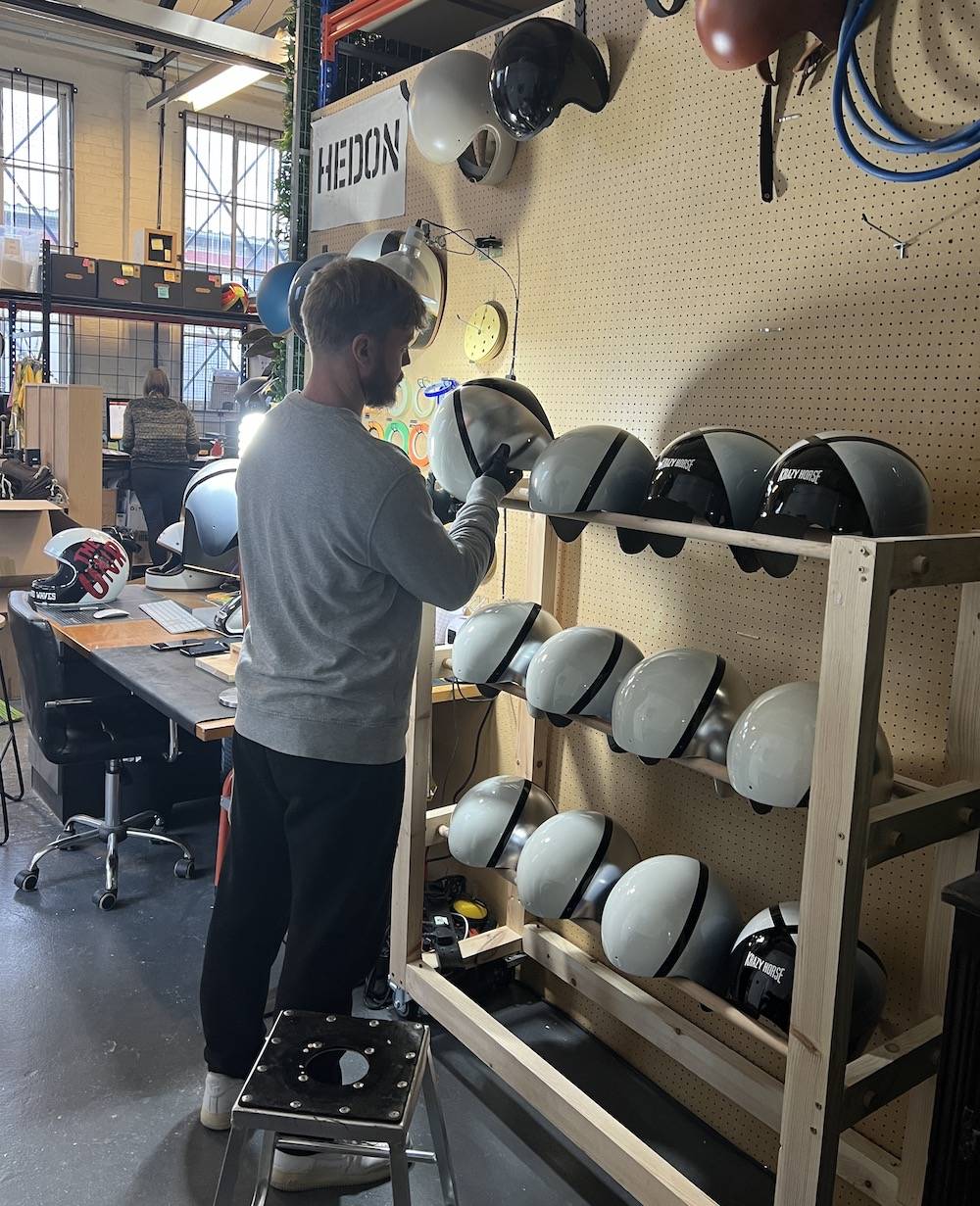 Helmets were all painted and built in our Hedon HQ in London.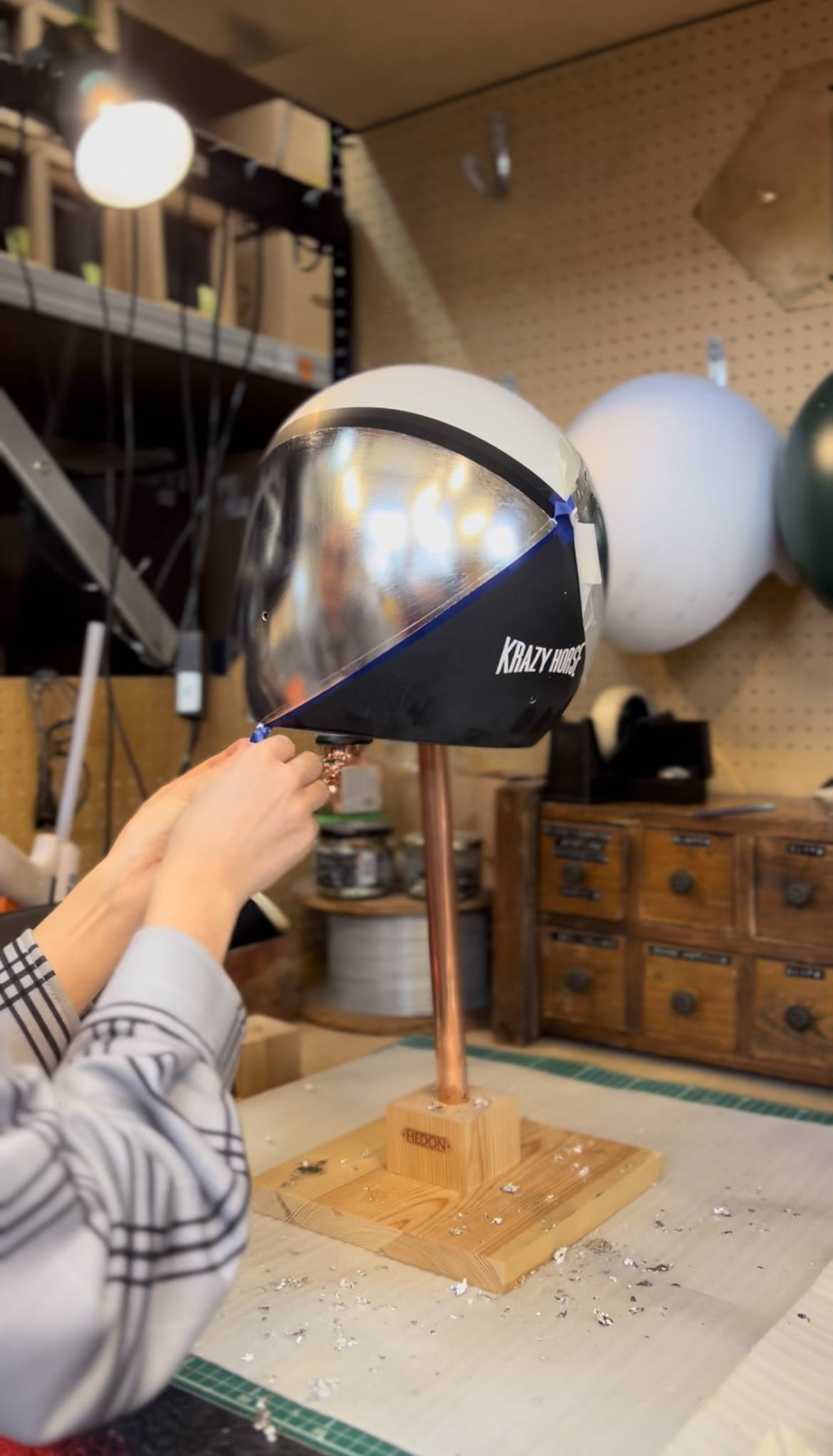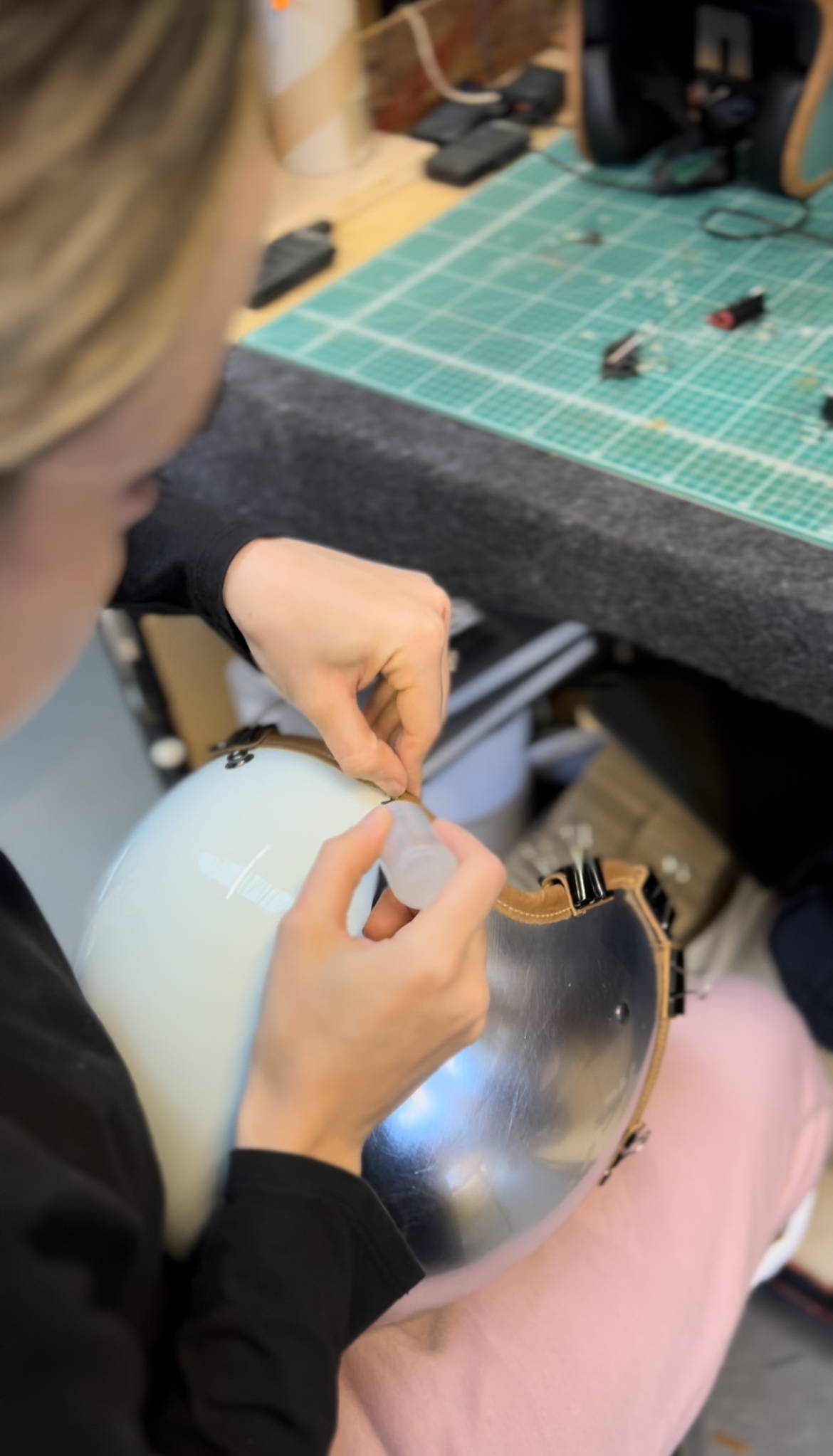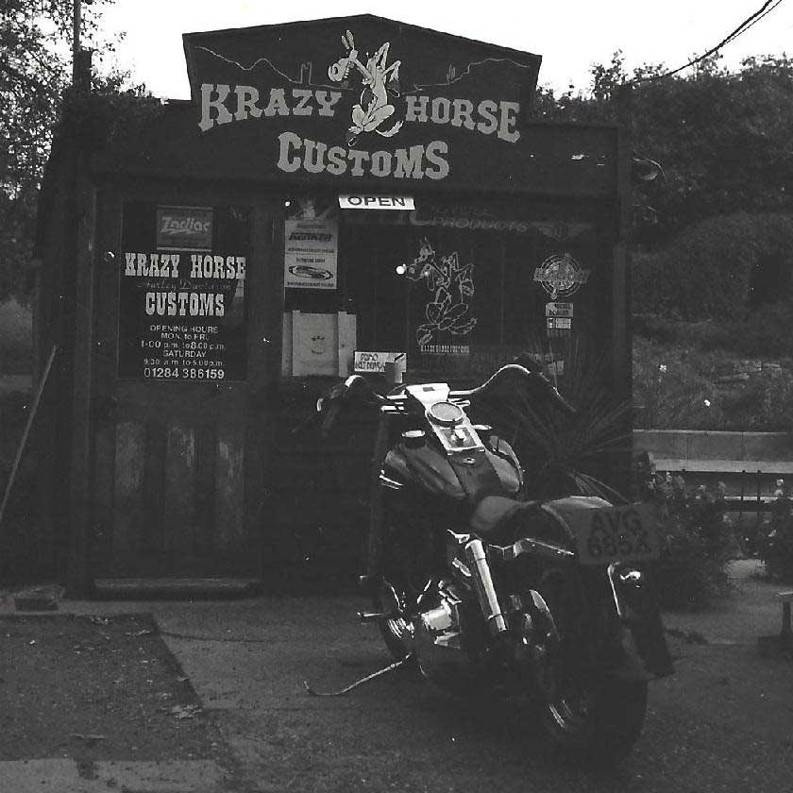 Krazy Horse was established in 1996 by the fantastic, Paul Beamish.
He started Krazy Horse with his good friend Steve Studd to import Harley Davidson Parts into the UK (for their own bikes mostly). They started the business in a tiny wooden shed in Suffolk and it just evolved. He moved to a slightly more solid structured building in Bury St Edmunds where they started to build the very first Krazy Horse Custom Bikes.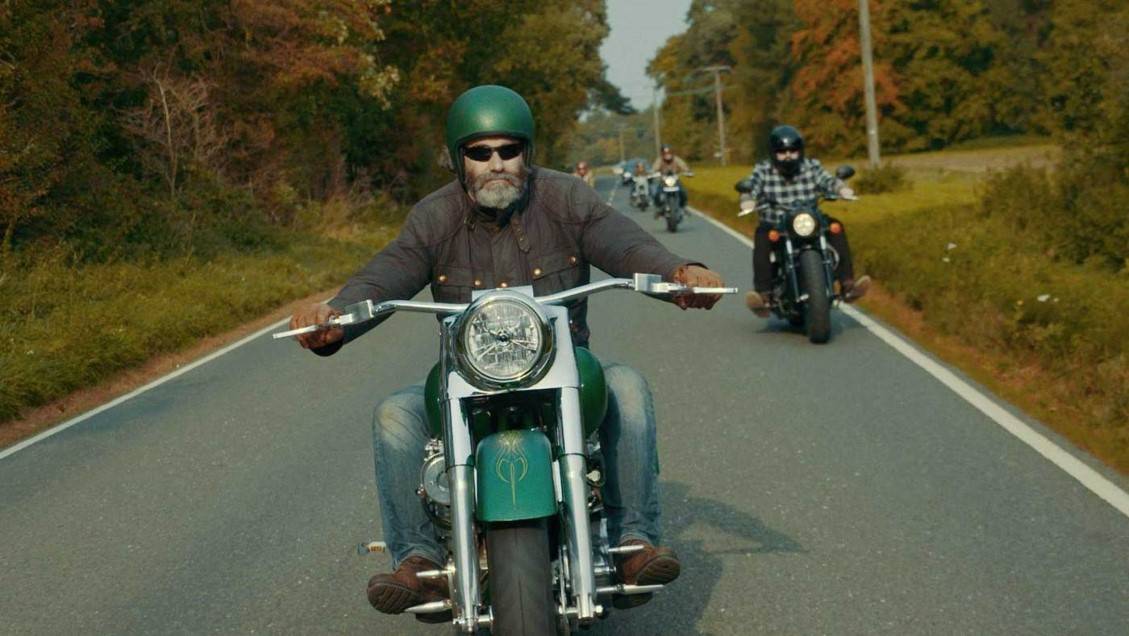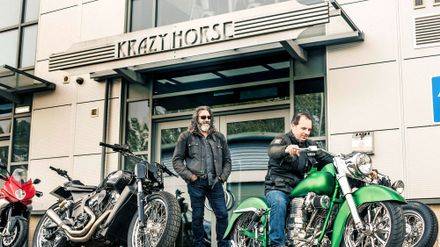 After 15 years they moved into the much bigger warehouse style building, also in bury St Edmunds, somewhere much larger to house all of the amazing bikes Paul had created. The Building is known as EMPIRE HOUSE, the hub of Krazy Horse. As soon as you step foot into the building you will get a feel of Paul's personality, the Krazy Horse personality, with the Art Deco style café and fitting.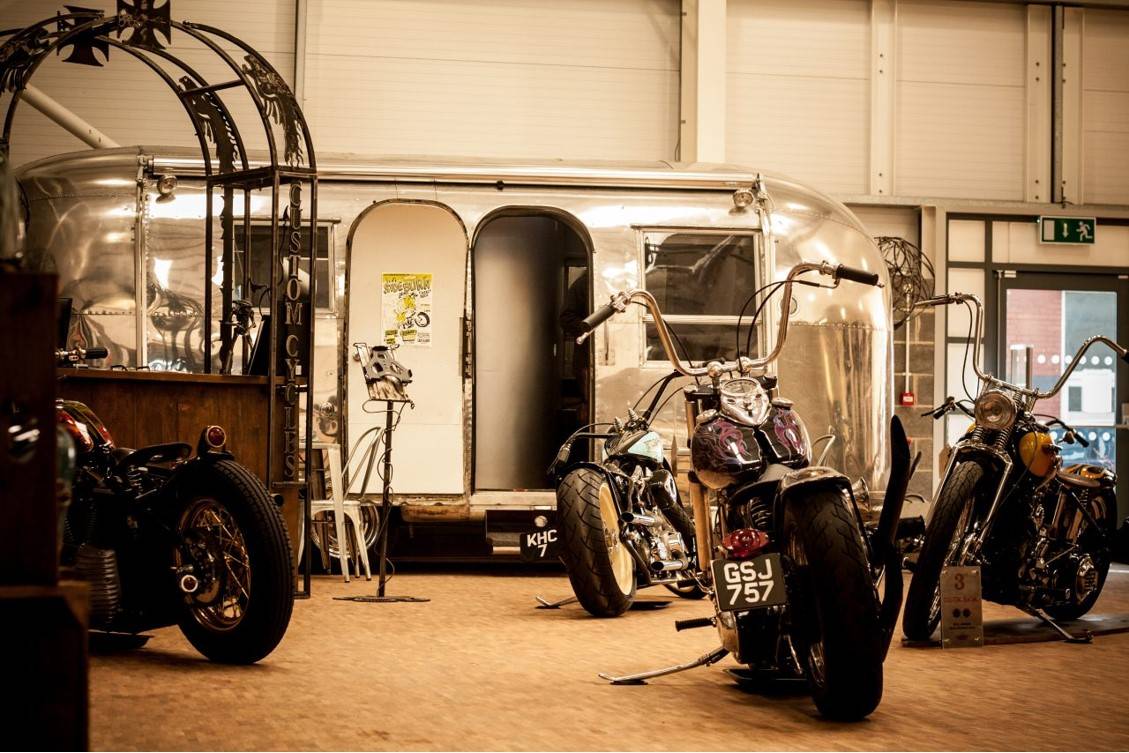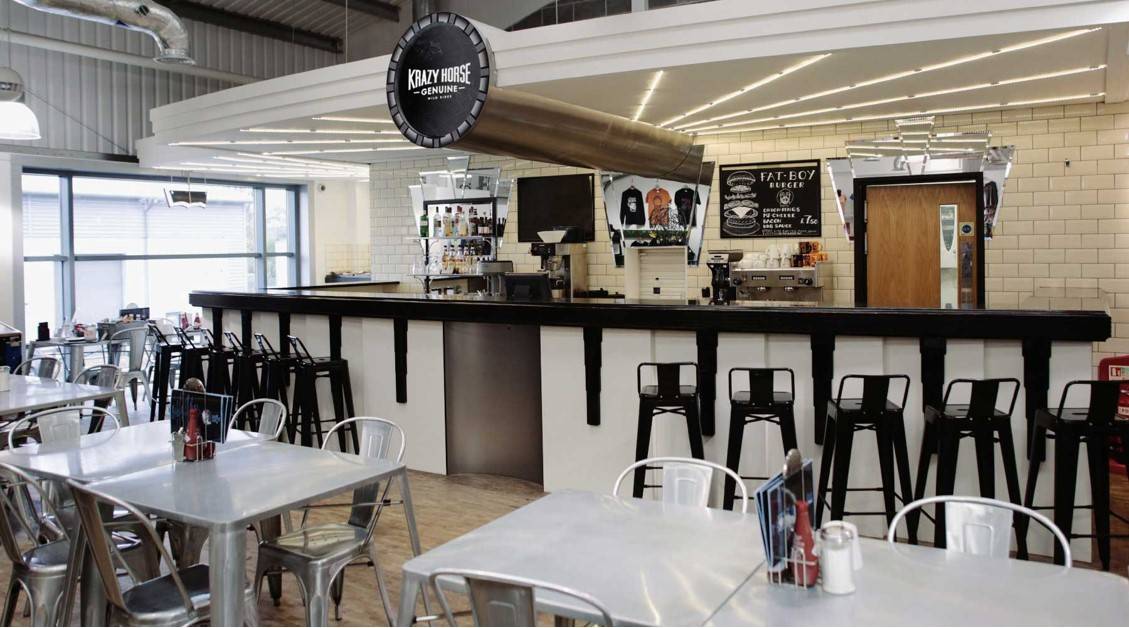 Paul later added new buildings to the mix: Deco House (the second Bury St Edmunds location) Capital House (our "at the time" closest to the capital, London) and more recently Farmhouse (out in the Oxfordshire Valleys).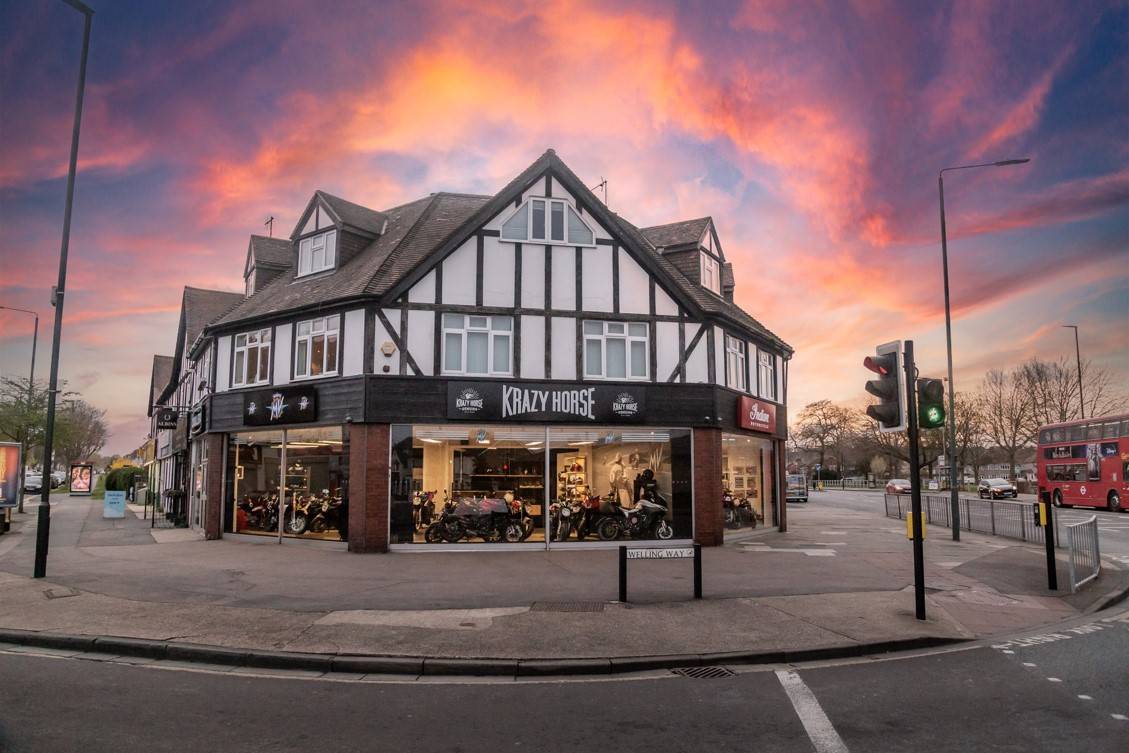 Head to their shops to find out how you can get your hands on one! Click here KRAZYHORSE and find out how to get to their stores.