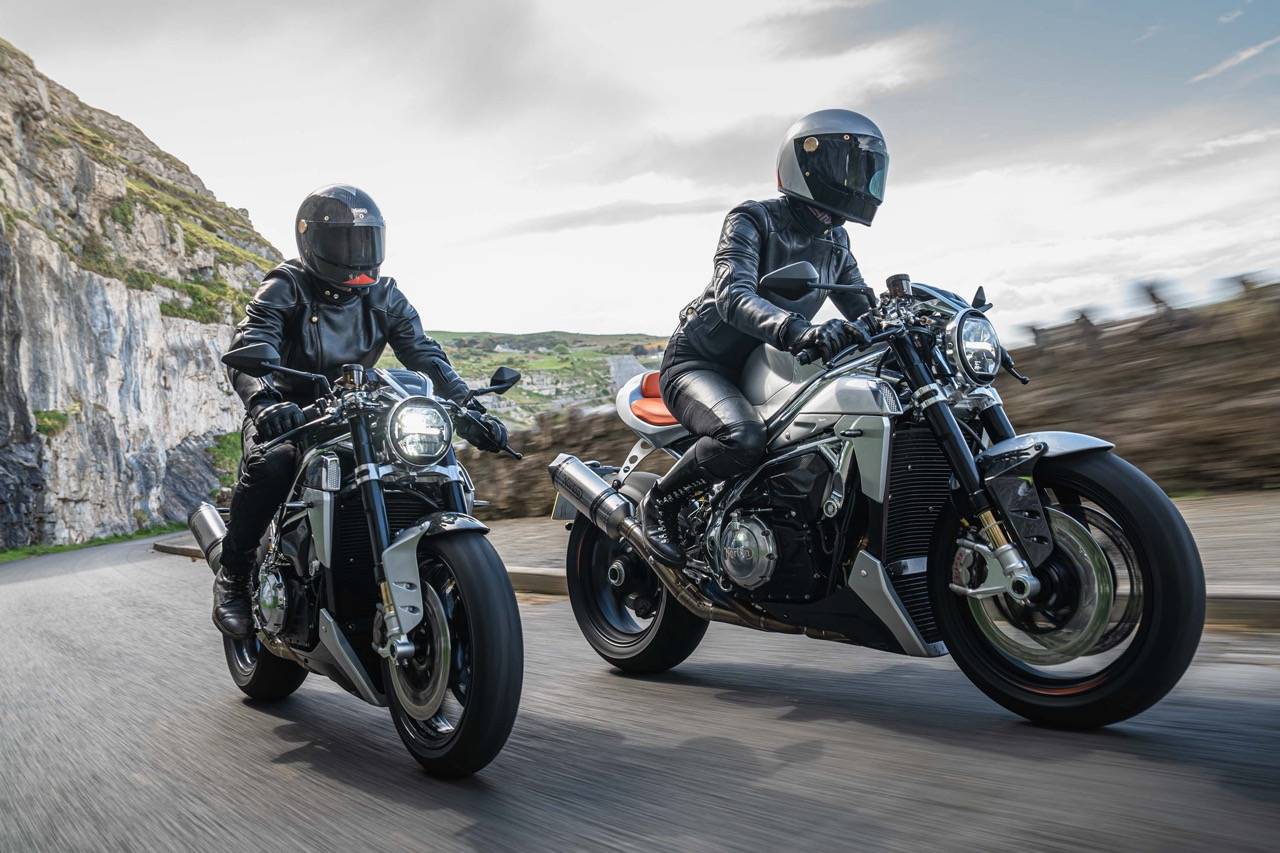 This year we were approached by Norton to design a range of helmets for the launch of their monster V4CR bike. Of course we accepted this honourable challenge. Our Co-Founder and Creative Director Lindsay Chong went to visit their factory in Solihull and was briefed and tasked to create a helmet that fit the type of rider they envisioned riding these bikes. These "riders" were heavily inspired from the love and endearment we all have for movies, it's really where anything is possible and where dreams are expressed and manifested.
But before we go into that, let's see what this bike is all about.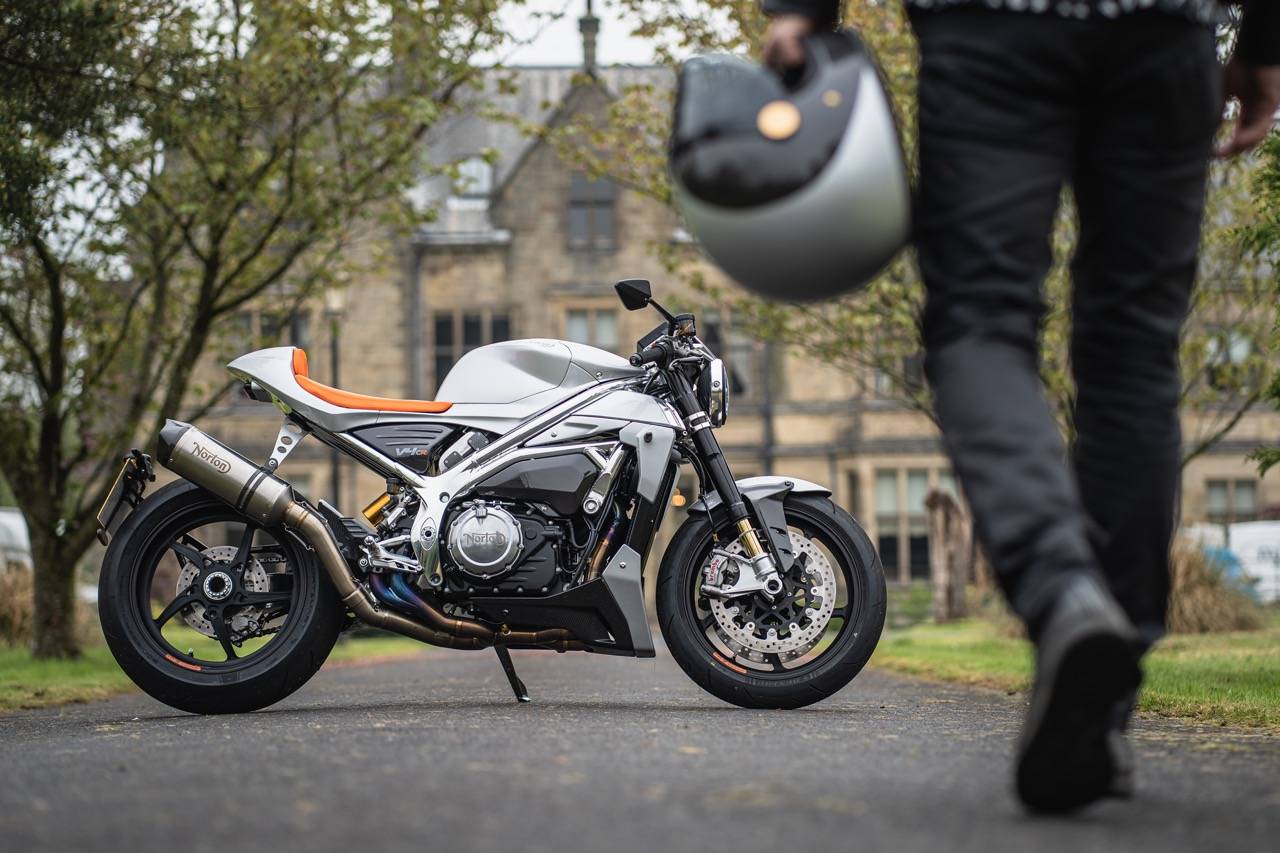 Meet the V4CR. Norton has taken everything from the V4SV that they've spent years perfecting and placed it in the V4CR, so it's the same surefooted handling, the same pinpoint power delivery and the same unparalleled attention to detail; they've just taken away the barrier between you and the ride. The V4CR is the pure, unmatched joy of the wind in your face and the bugs on your visor.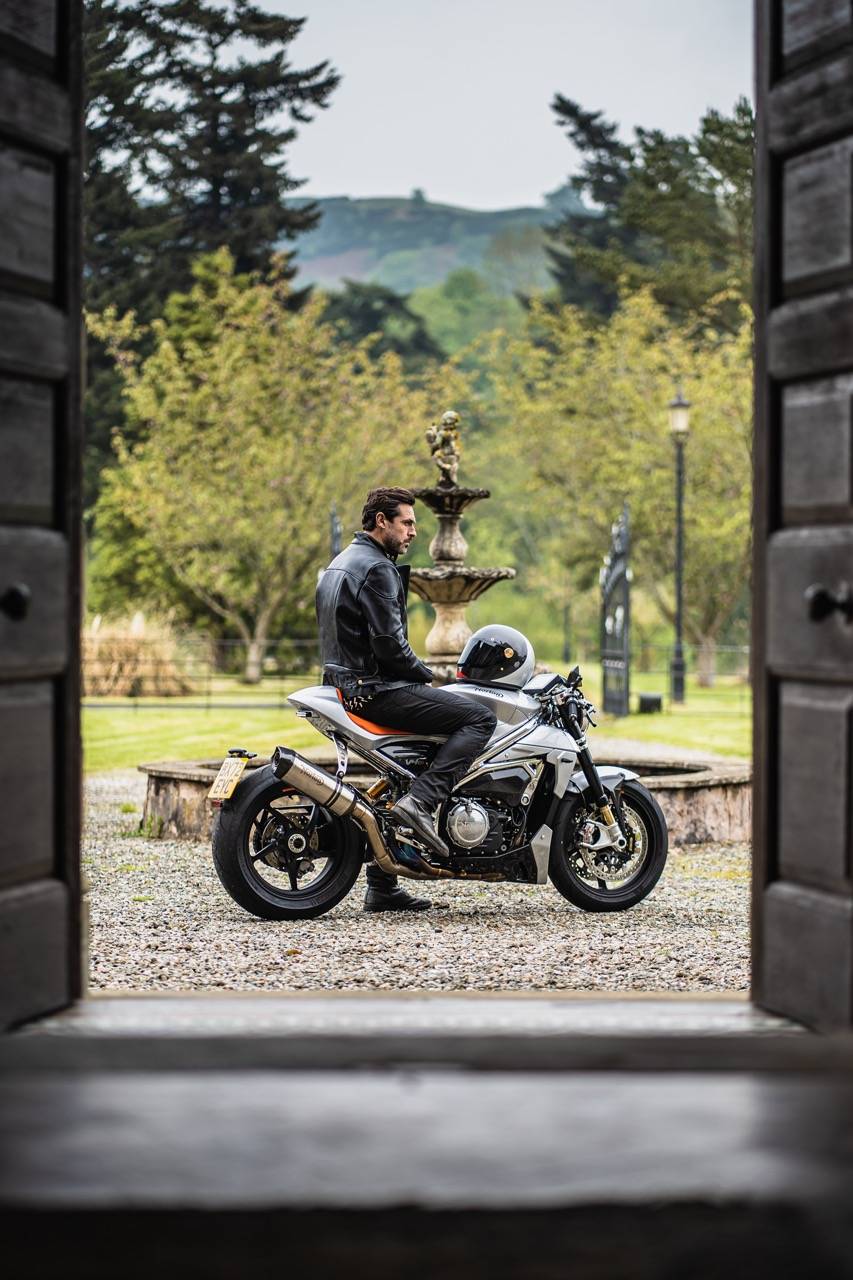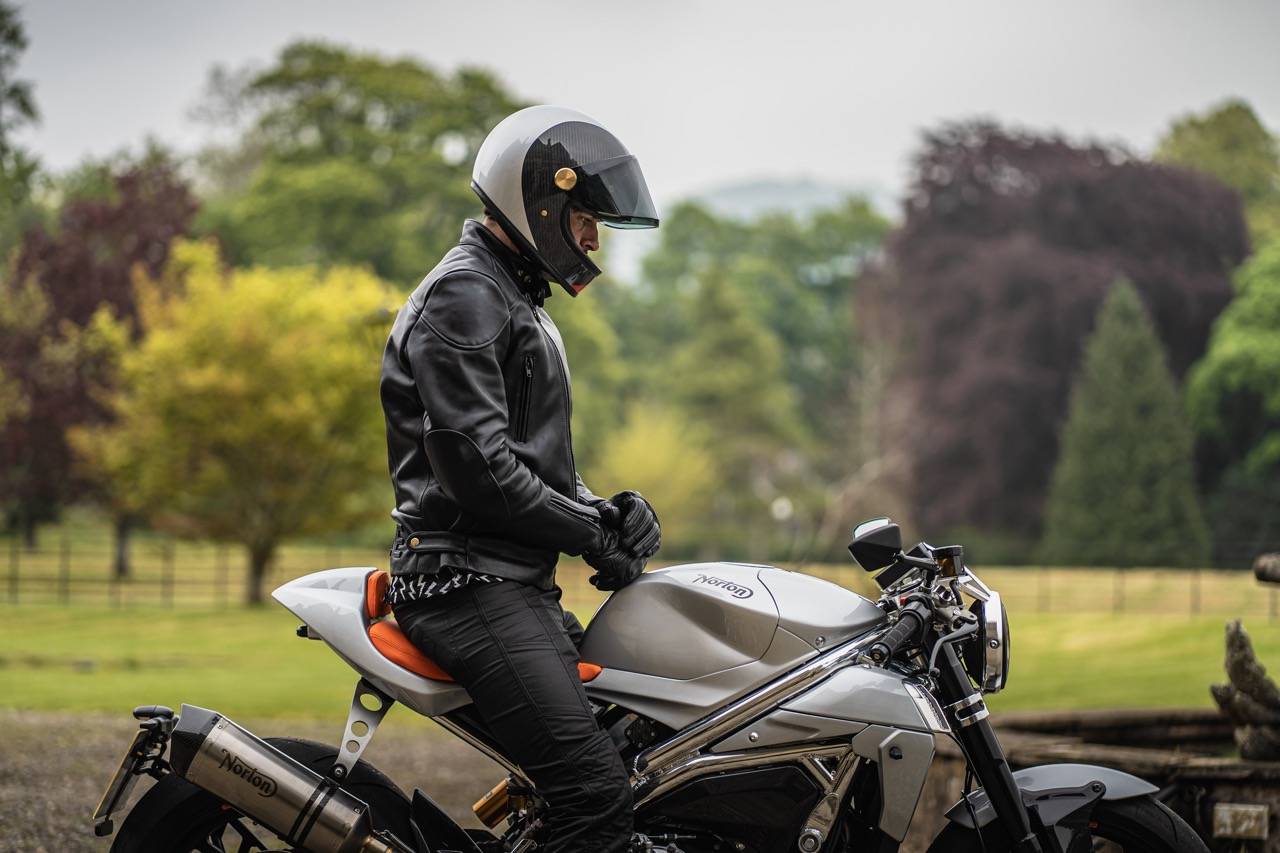 To Norton, the V4CR is the ultimate answer to the question of how do you build the world's greatest café racer? Starting with the V4SV chassis, they've stripped back the design, so now you can see even more of the handmade aluminium frame and titanium exhaust. The exposed air intakes at the front, combined with the short body and compact tail unit, gives the V4CR its unique aggressive stance.
But beauty is not enough, so it is also the second motorcycle to be powered by Norton's own liquid-cooled 1200cc, 72-degree V4 engine, which has been optimised to produce 185bhp* at 12,500rpm and 125Nm of torque at 9,000rpm. The combination of a handmade exhaust system and sound of the V4 engine ensures that UK roads reverberate with the iconic snarling of even more Norton engines.
Just like every Norton, each CR is hand built at our factory in Solihull and it inherits all the hallmarks of Norton's DNA with beauty in its flowing lines, the distinctive forward angle of the engine and the signature hourglass silhouette. It's also as modern as they come and outfitted with some of the best parts available including adjustable Öhlins front and rear suspension, Brembo brakes, solid aerospace grade aluminium billet-machine yokes, a sophisticated lean-angle sensitive traction-control and three engine modes (wet, road and sport).
As for the finish the Manx Platinum option presents platinum bodywork complemented by carbon panels, a striking orange seat and forged aluminium matte black OZ Piega wheels. The second option, the V4CR Carbon, features exposed carbon fibre bodywork, with a black seat and carbon fibre BST Rapidtek wheels. There's only one thing we can't help you with; picking a favourite.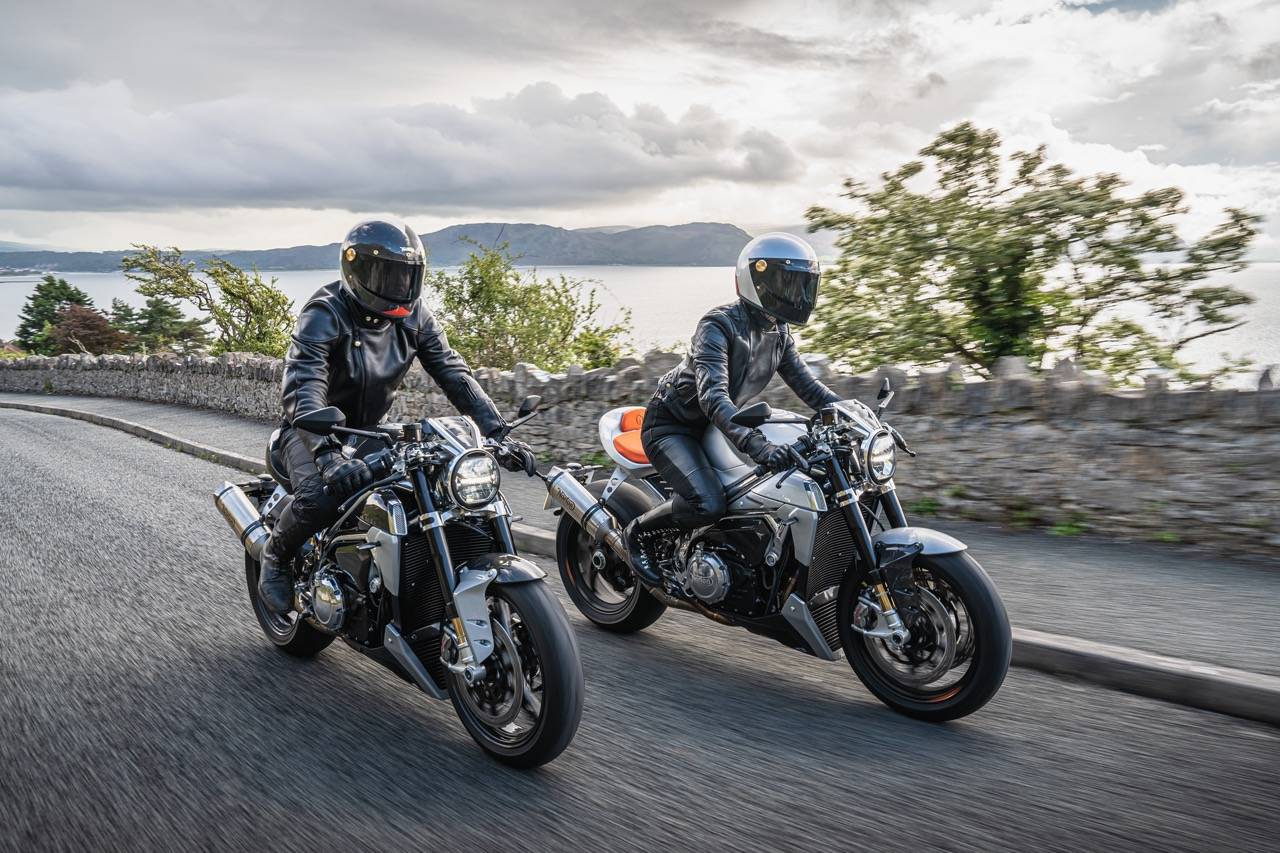 Now, let's talk about the helmets that would match these magnificent beasts.
The first helmet was to be worn by a Bond character, not just any character but the villain. Someone who was always dressed perfectly and knew only to grace his body with the highest quality of goods, because he knew he deserved only the best.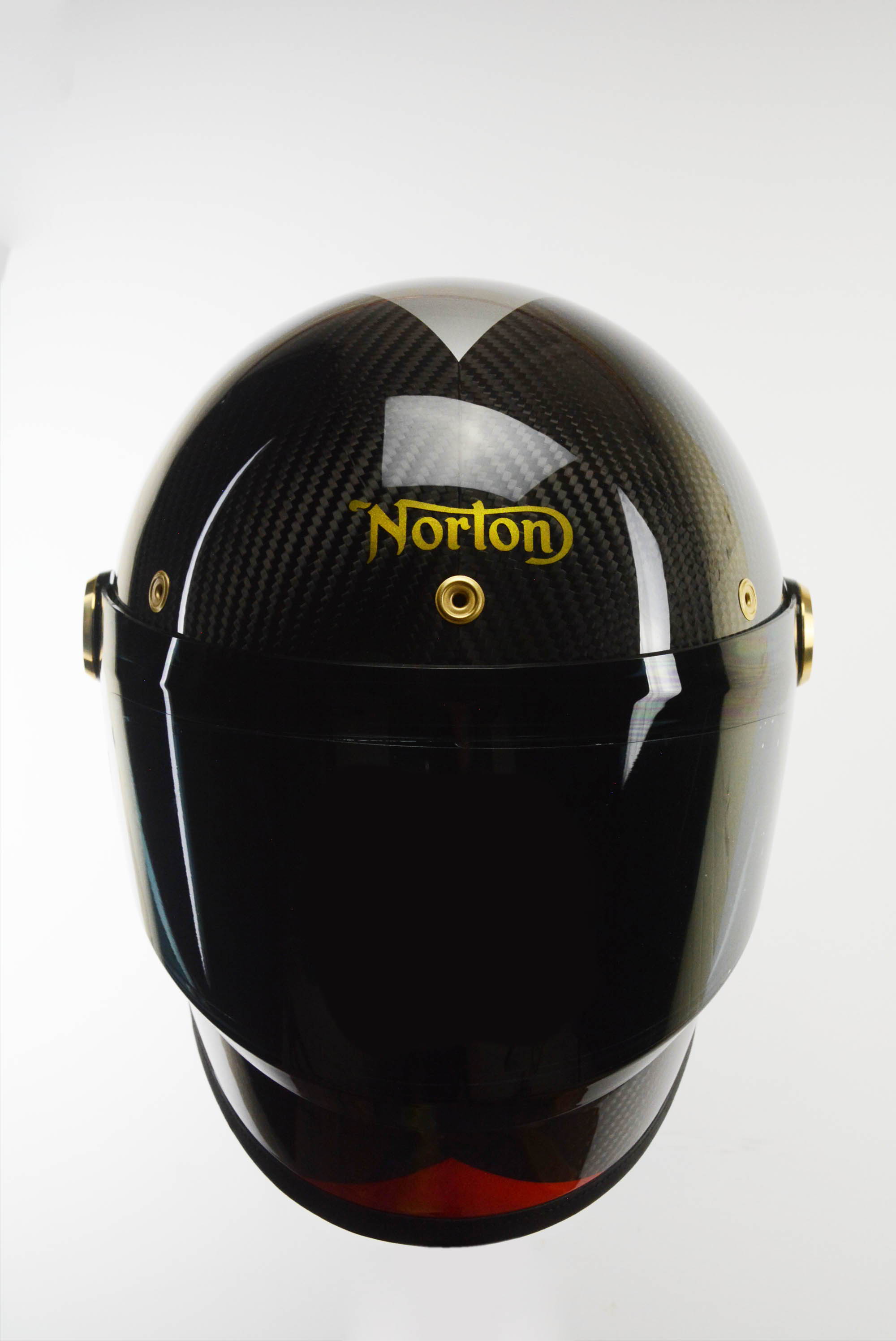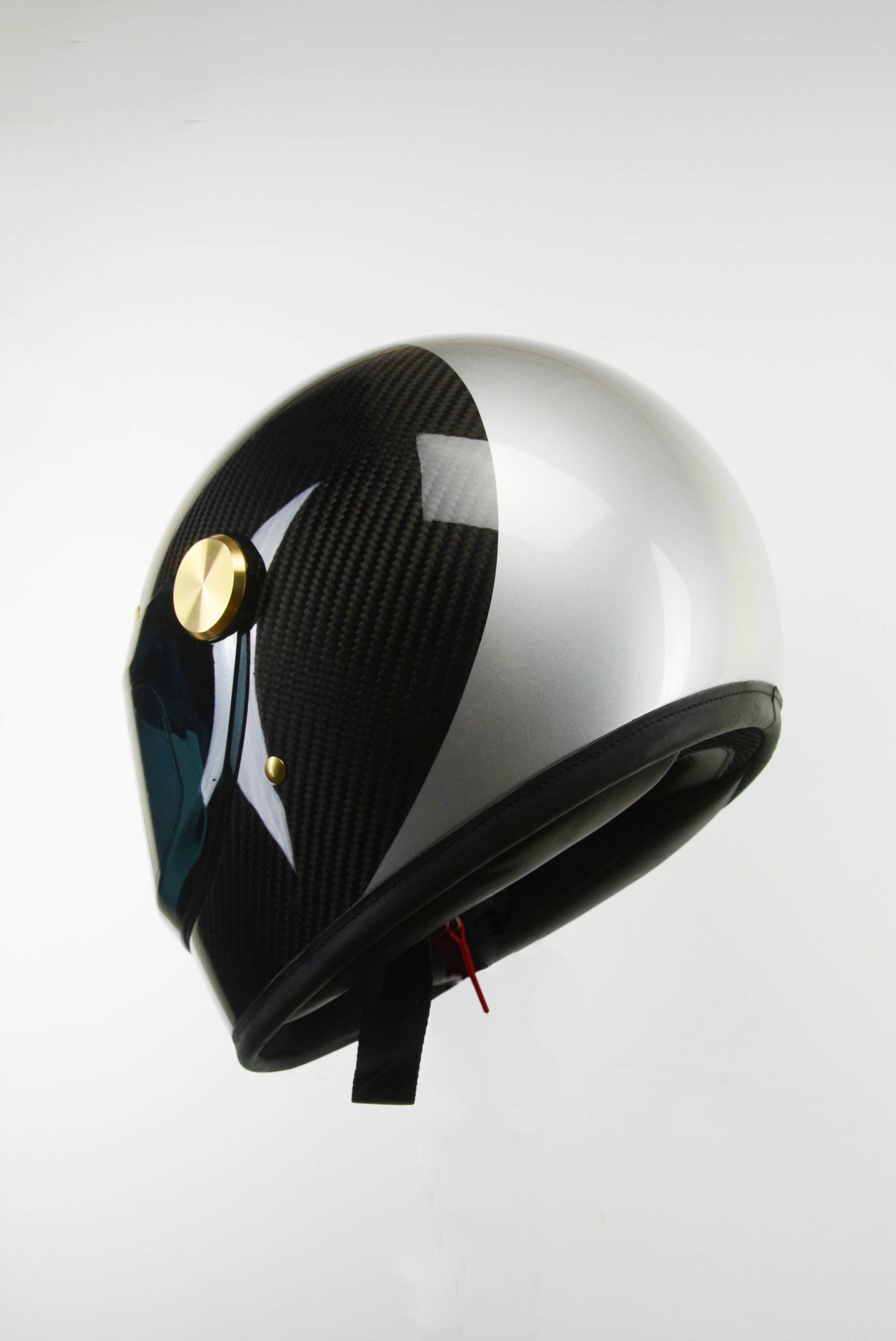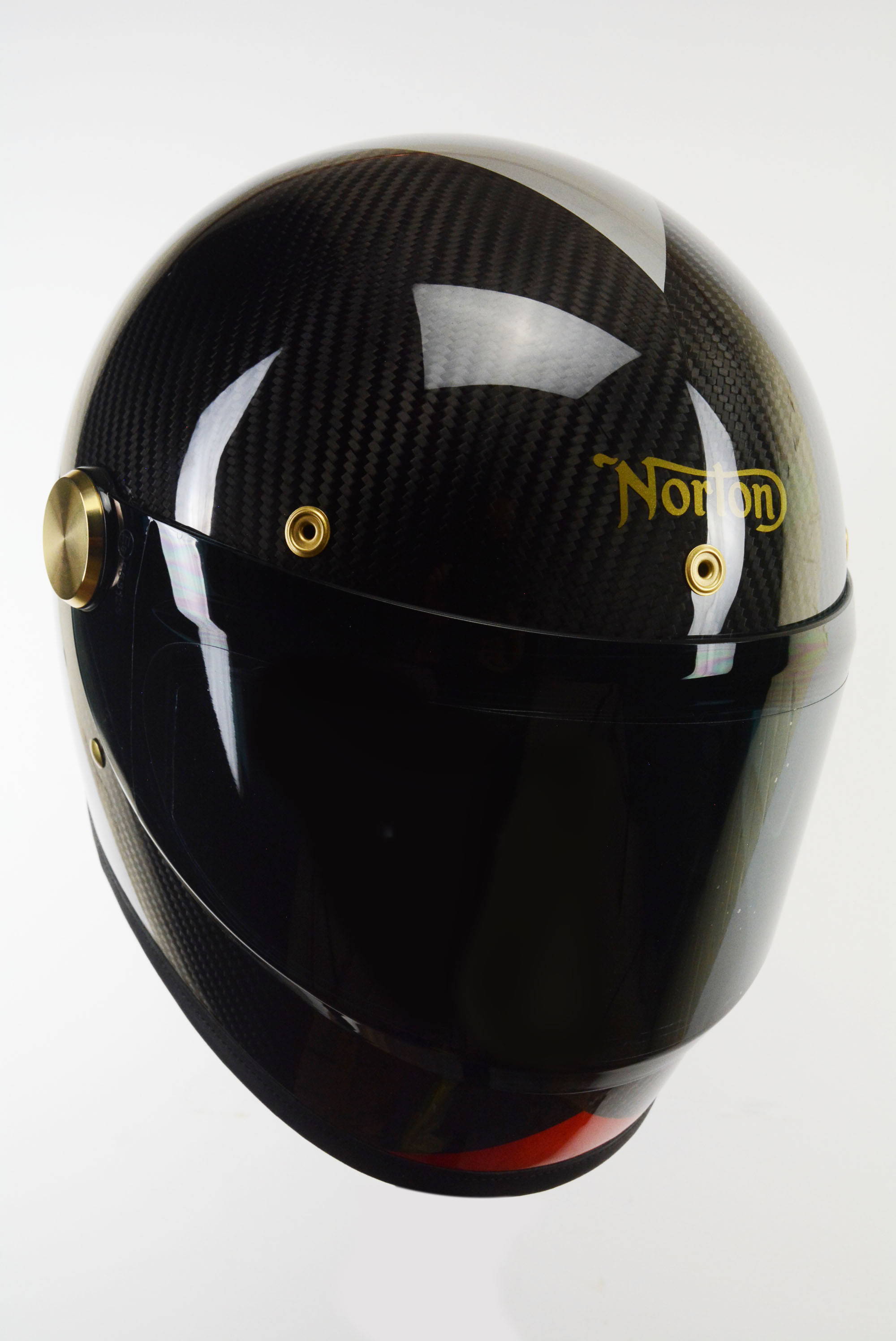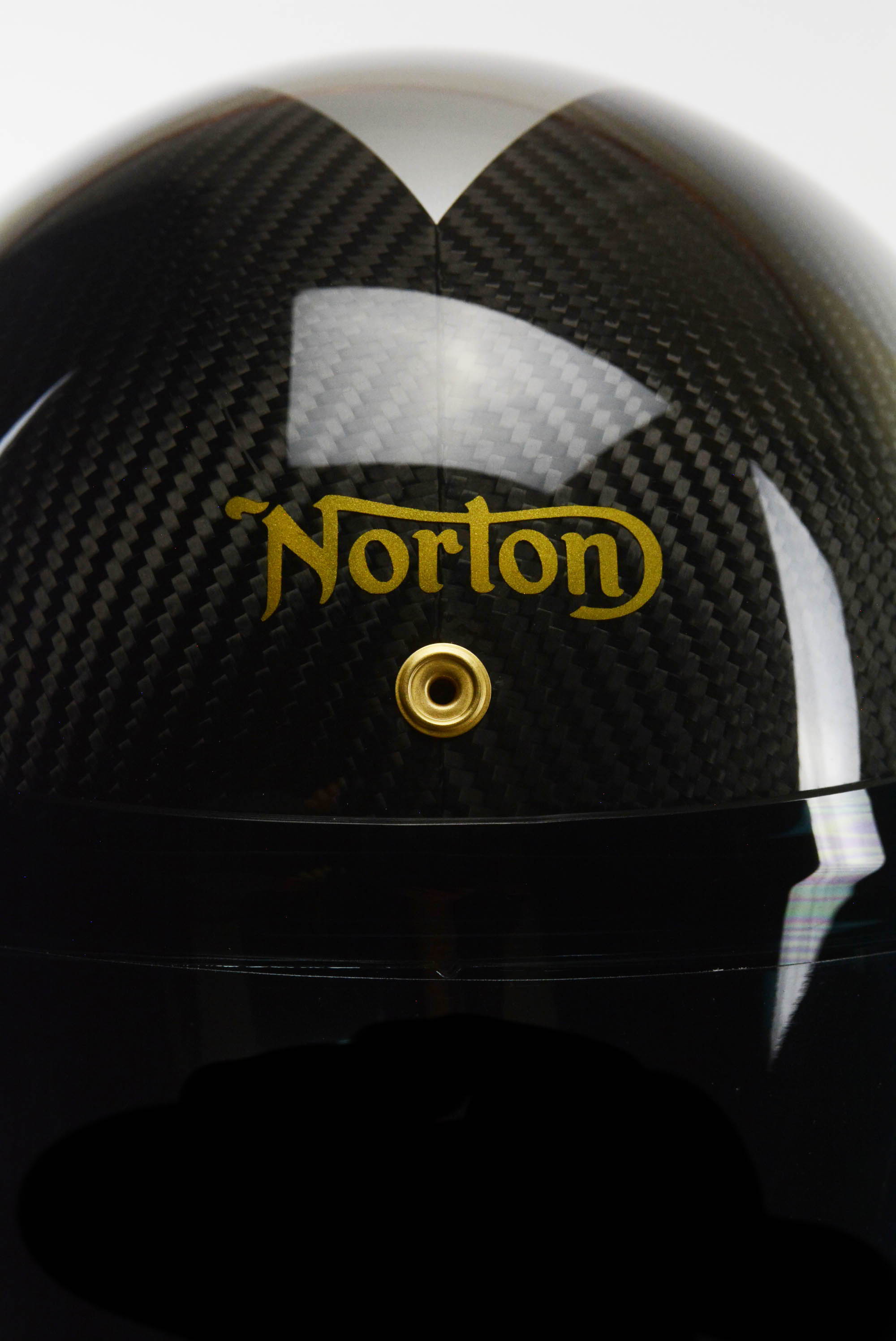 The second helmet was to be worn by someone out of Blade Runner. Someone fearless, heroic but also from another world or dimension. All these movie references excited Lindsay deeply as she obviously is a movie buff. Off she went with the assignment and here are the fruits of her creative labour of love.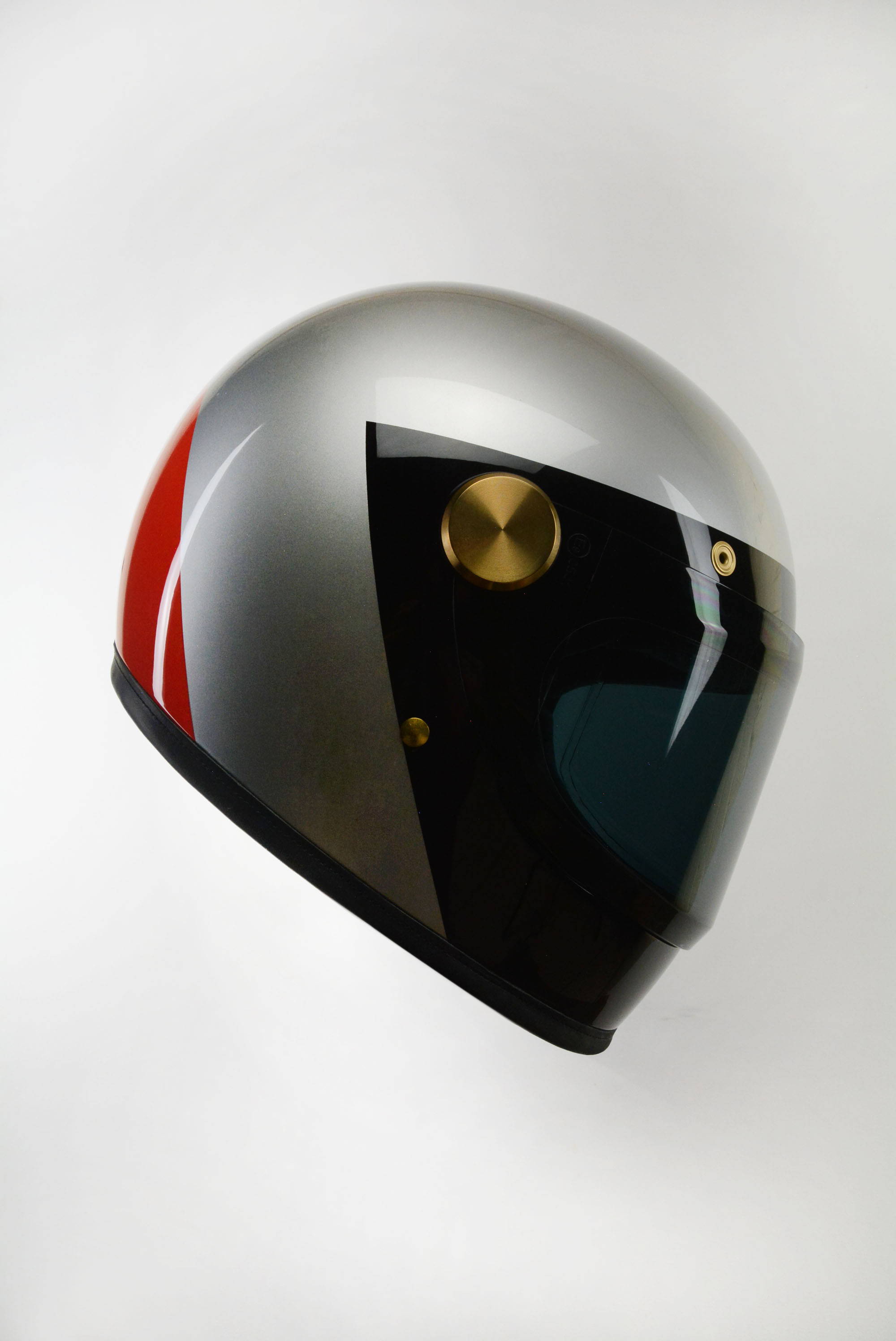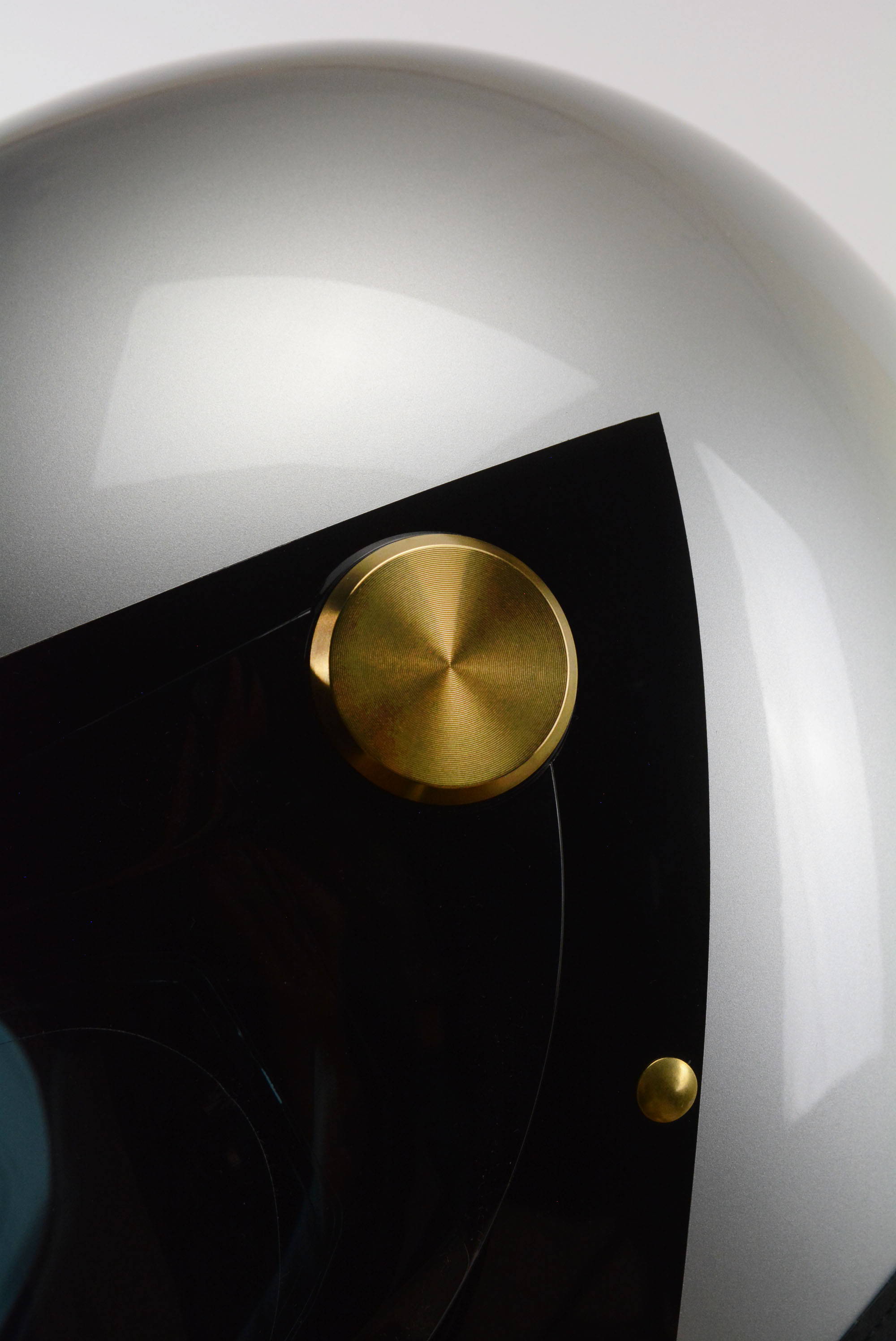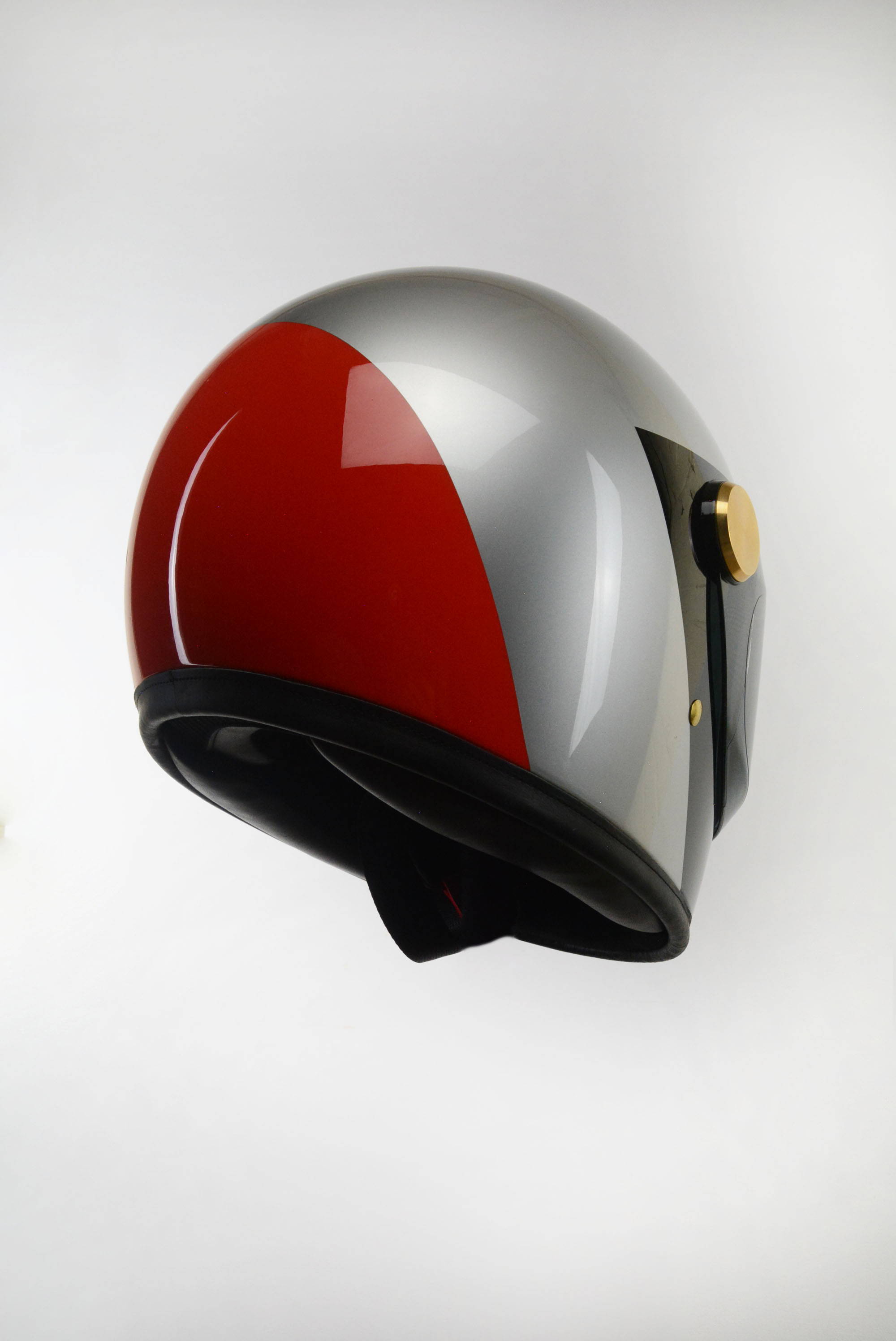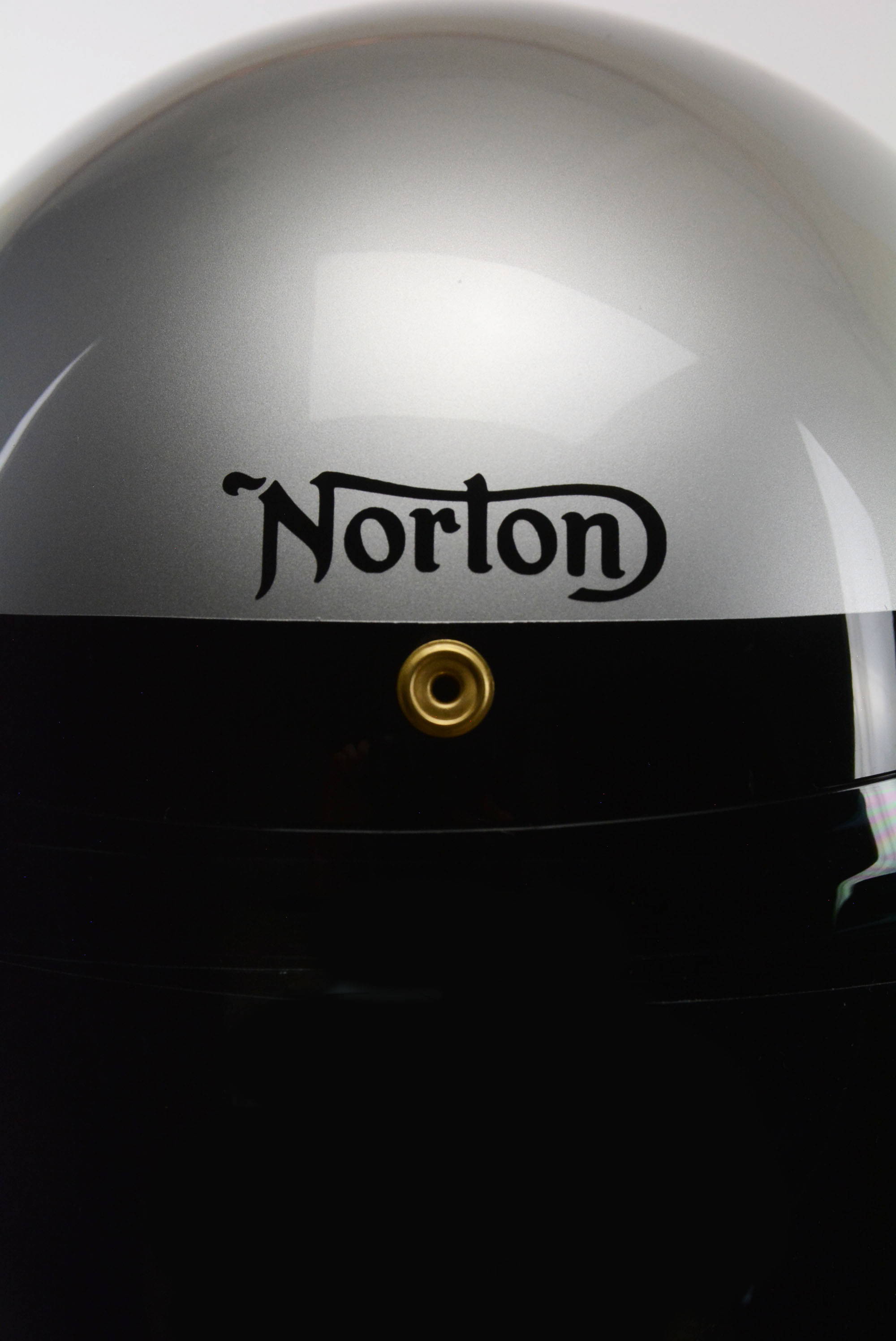 These helmets are one of the coolest designs Lindsay has ever created. When will they be available? How can you get one? Stay tuned to this space.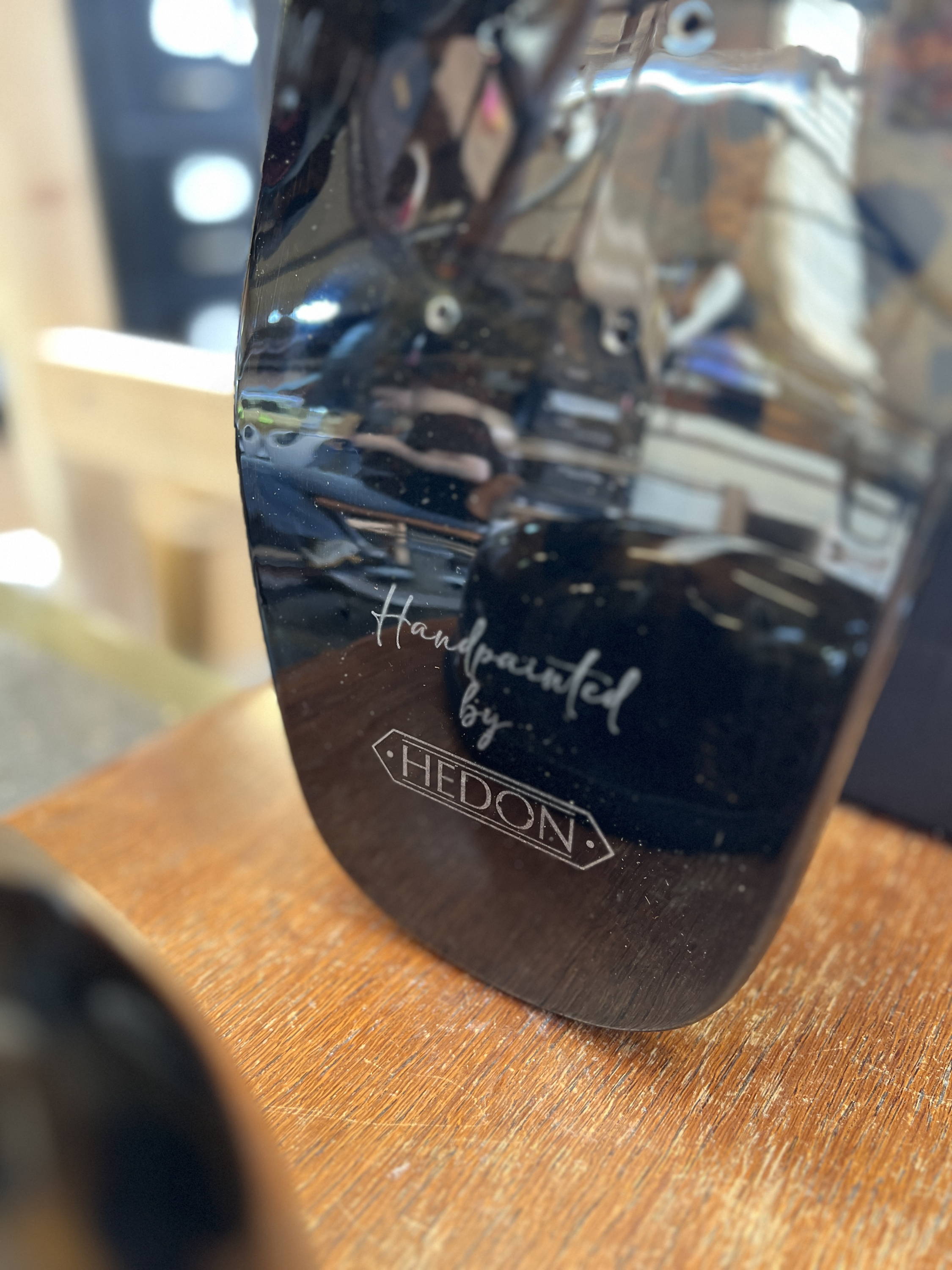 Looking to customise your own helmet to match your bike? Look no further and let us make your helmet dreams come true. Try out our 3D customiser and create a one of a kind helmet.
Looking for something more bespoke and crazy special? Like customising your skateboard? Contact us anytime.
Want to know more about Norton Motorcycles?