Richard Vincent raced motorcycles, surfed, sailed, karted, flew planes, and hotrodded around Santa Barbara from the late 1950s through 1967.
He did everything we love to do now, but 50 years ago, in the simple days of the 'Endless Summer' generation. Richard was also a photographer, using professional equipment to document his world. He was also great friends with surf/film pioneer George Greenough, who shot 16mm films of Richard racing motorcycles, while Richard filmed George surfing, and both documented the scene around Santa Barbara in the 1960s. Richard was tall, athletic, handsome, and started winning races by 1965 on a very special Velocette racer he developed with Lou Branch. But Richard was drafted in 1967, trained as an officer, and sent to the front lines in Vietnam, where he was badly wounded by an enemy rocket. After a year in hospital, his injuries meant he'd never race competitively again, and he moved to the remote Oregon coast, with his bikes, boards, and gear stored in a barn for 50 years. Richard emerged, phoenix-like, in 2017, to show his photography and gear at the Wheels&Waves festival.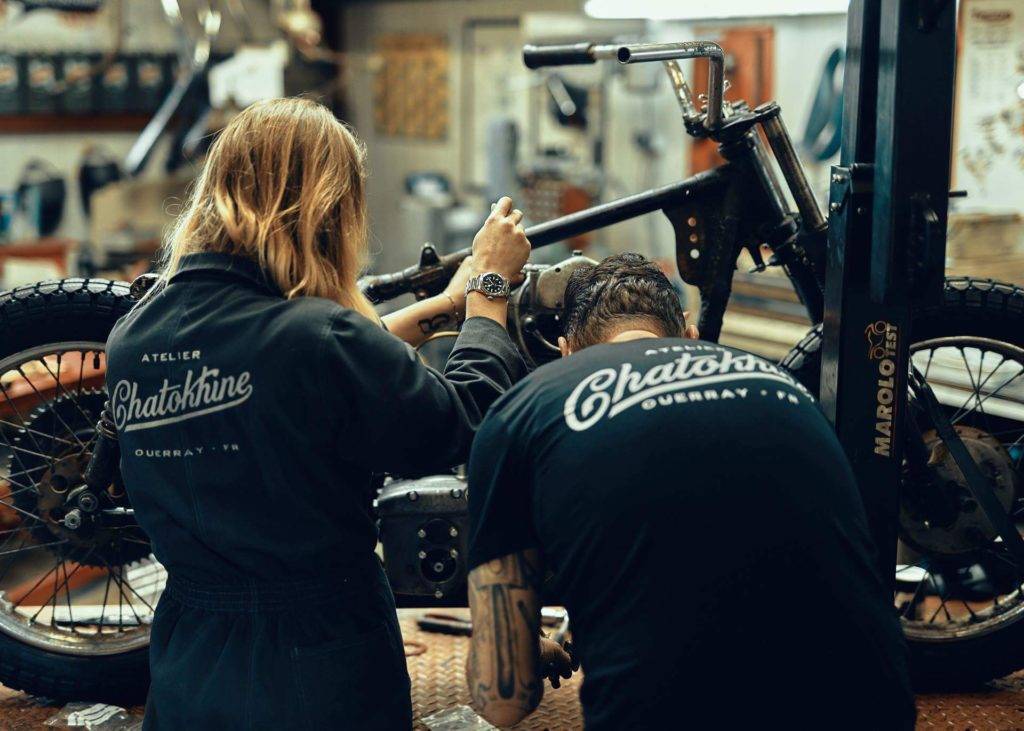 "Richard Vincent and Atelier Chatokhine Revive a Classic"
This is where he met Frank and Zoé from Atelier Chatokhine and a friendship was formed.
Months later they proposed to Richard to restore his Velocette, bringing it back to life after spending years collecting dust beneath his house. Approaching it like a museum would approach the restoration of a priceless Artwork, they endeavour to preserve as much of the original bike as possible during this process.
Once the bike was shipped to their workshop in France and the restoration had begun they approached us at Hedon and asked if we would be able to re-create Richards helmet from his racing days, to complete the return of man and machine to the racetrack. We analysed old photos and discussed colours and designs until we felt we had it right.
This beautiful film and images from the talented Laurent Nivalle tell the story. Watch it here.